Secret's Out! Aaron Hernandez Fiancee's Baby Daddy Revealed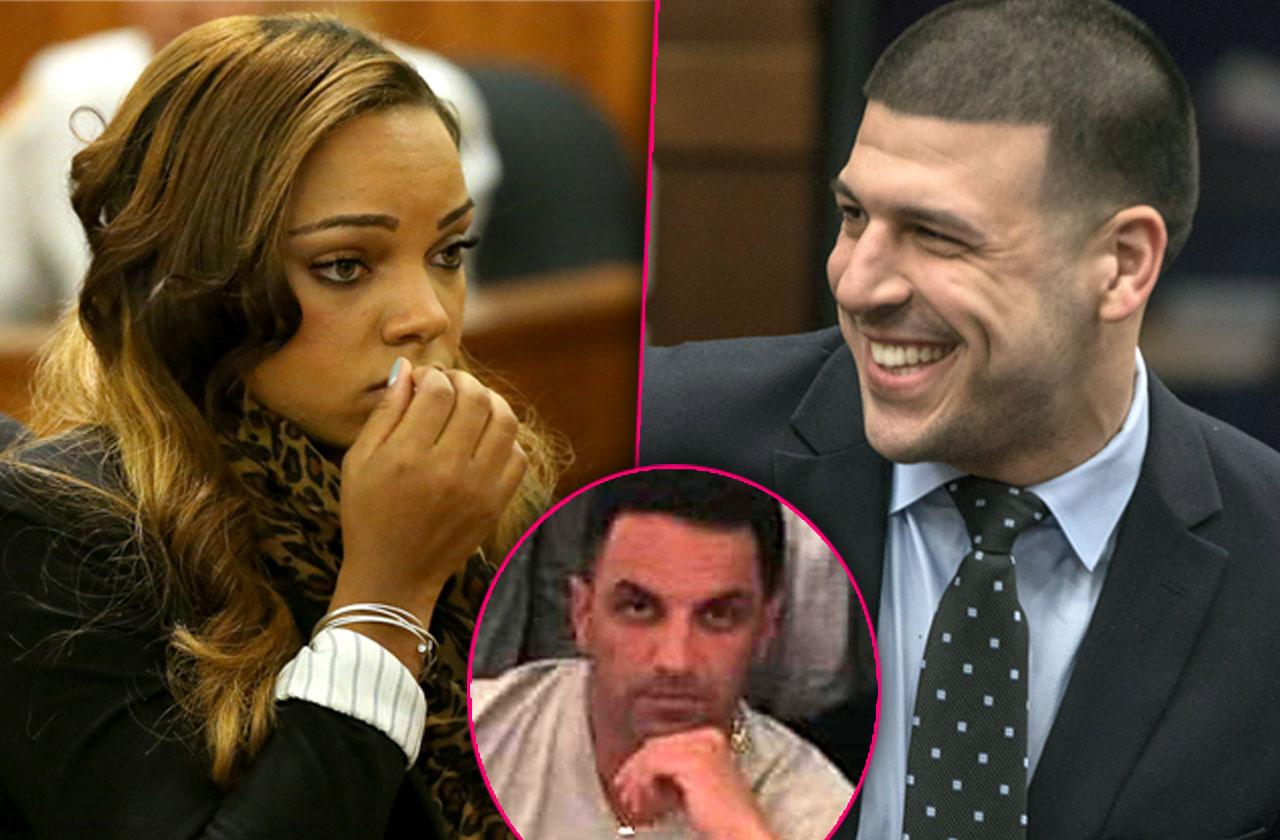 Aaron Hernandez's fiancee is expecting a child with a new love interest one year following his death, and RadarOnline.com can exclusively reveal the identity of her baby daddy as boxer and bar owner, Dino Guilmette.
Guimette, 39, hails from Long Island, New York — where he grew up. He told Radar exclusively that he met Jenkins a year ago through mutual friends.
"We just hit it off from the beginning," Guilmette revealed.
Article continues below advertisement
The two are expecting a baby girl come June.
"I'm going to have my hands full but I'm happy about it," Guilmette joked. "I'm excited. It's my daughter. She will have two sisters. I have another daughter from a previous relationship and then there's Shayanna's daughter with Aaron. It's very exciting."
While Guilmette admits he doesn't appreciate the negative attention surrounding her pregnancy, he told Radar that her connection to Hernandez wasn't a factor at all when they first began dating.
"I didn't care one bit," he said. "There are a lot of ugly comments out there. I don't listen to them. I tune them out any way."
Guillmette's father, Bill, also spoke to Radar and revealed "he couldn't wait for the baby to come."
Bill called Jenkins a "bright spot" for the family following all that she endured.
"Shayanna is a lovely young lady. She really is a special person. I adore her," Bill expressed. "I've watched all of my kids get married. I've married all of them off so far, except Dino. So hopefully that's next."
Article continues below advertisement
While the family says they are trying to put the tragedy of Hernandez's suicide behind them, they admit they still feel sympathy for the late murderer.
"That's another era in our life that's completely done and over with," Bill said. "But I feel bad for Aaron too. I did some research. His father was a fantastic person. When he died, I think that's when everything went downhill for Aaron. Besides all the injuries to his brain. I mean he had the worst case of degenerative brain disorder when they autopsied his brain."