Exclusive
Flashback To 1989! Photos Of Young Jen Aniston's First Hollywood Date As He Tells All — Plus He's An Older Man!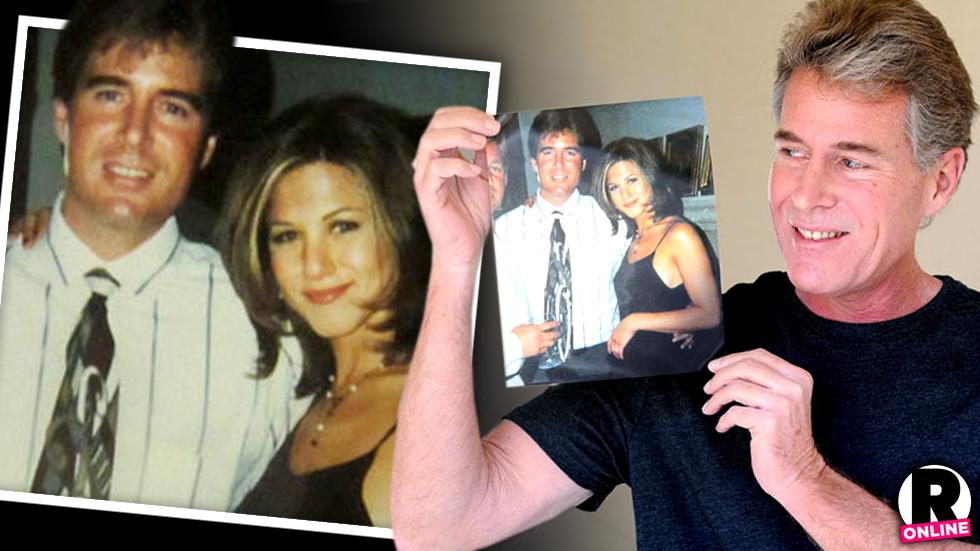 Back in 1989, Jennifer Aniston was new to Hollywood and still a struggling actress. RadarOnline.com exclusively spoke with the man she turned to for her first big date in her new city — childhood friend Eric Reynolds. Click through the photos and read what Reynolds has to say on everything from what Aniston was like as a kid to the real — and strange — way she met her now ex-husband, Brad Pitt.
Article continues below advertisement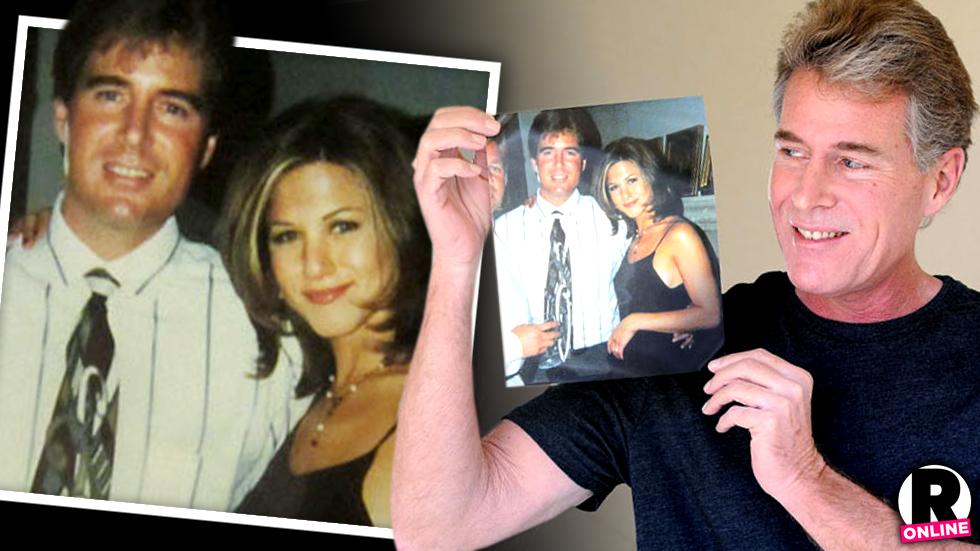 REYNOLDS_Eric_Jennifer__2_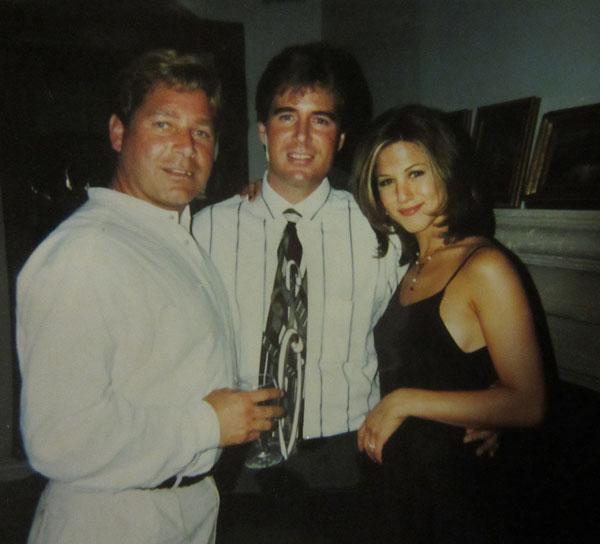 She's one of the richest and most desirable stars in the world now, but in 1989 Jennifer Aniston was just another struggling actress new to Hollywood. The fresh-faced 20-year-old had just arrived from New York. Luckily, Eric Reynolds, who was around 29 at the time, was more than happy to help out, and he became the person who took then-single Aniston on her first ever date in Tinseltown, RadarOnline.com can exclusively reveal.
Article continues below advertisement
REYNOLDS_Eric_Jennifer__6_
"We went to a relatively nice restaurant," Reynolds tells Radar. "I picked up the tab, of course! At the time she had just gotten here and she had maybe just done a commercial or something, but she was still trying to make ends meet." Reynolds, 54, also confesses Aniston had the hots for him when she was younger! "Growing up, she was always entertaining, always telling stories, such an interesting little girl and as she got a little bit older, when I was probably 17 or 18 she had a mini-crush on me!"
Article continues below advertisement
REYNOLDS_Eric_Jennifer__3_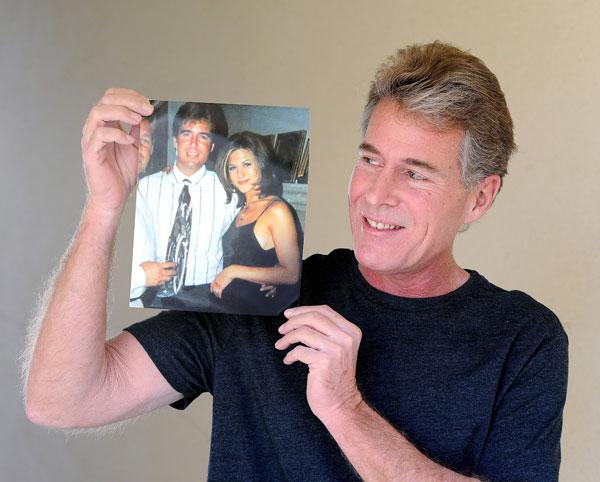 Although Eric, a single dad, never took his friend on another official date he jokes that if things don't work out with Justin Theroux, he's still available! "I'm waiting for Jennifer to come back around to me!" jokes Reynolds, who was close to the megastar and her half-brother, John T. Melick. Aniston and Melick's mother, Nancy Dow, was best friend with his late mother, Molly.
Article continues below advertisement
REYNOLDS_Eric_Jennifer__7_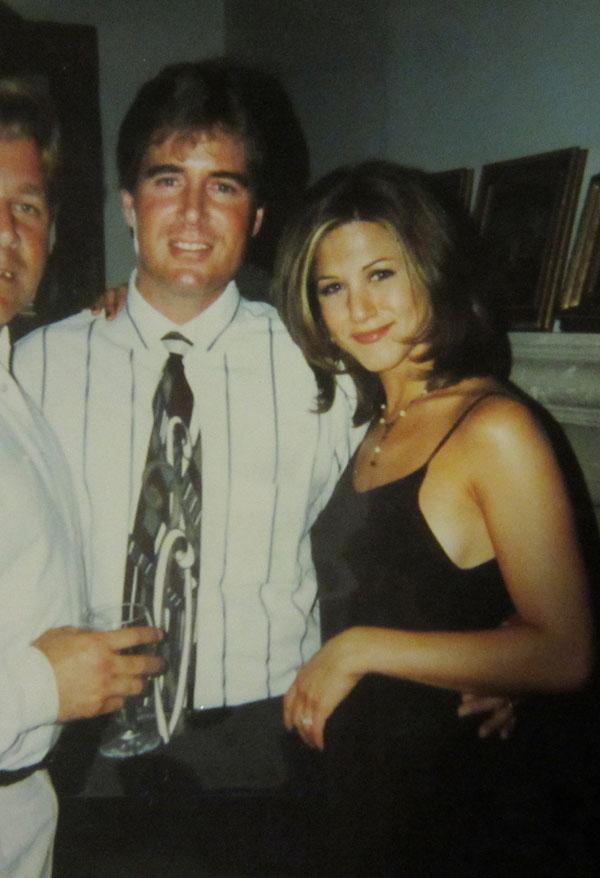 Although Aniston is lusted after by men the world over, Reynolds finds it hard to see the little girl who used to beg him and her brother to let her play football with them in the same way. "I've seen lots of her movies, but I thought the most out-of-character thing was Horrible Bosses…that's so different to who she is," explains Reynolds. "In my experience with her, even when she was in her middle to late twenties, she was very straight, not a girl who could pull off the kind of lines she had in that movie. It was so out of her normal character. Growing up I never considered her a particularly sexual person."
Article continues below advertisement
REYNOLDS_Eric_Jennifer_Anis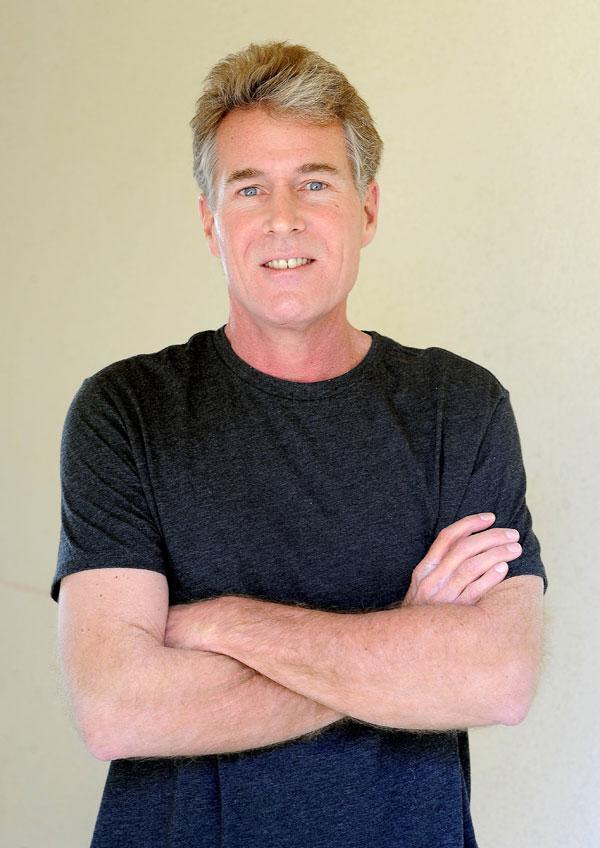 Naturally, being such a close friend of the A–lister, Reynolds also got to be privy to plenty of gossip on her personal life and knew all about how she got together with Brad Pitt in 1998! He explains to Radar: "I went over to Nancy's condo right before she met Brad Pitt. I was talking with her and she mentioned Brad's agent had contacted Jennifer's agent — you know, it was one of those kind of things. I was like, 'Wow, that's good'. I think this was probably before they'd actually even been on a date."
Article continues below advertisement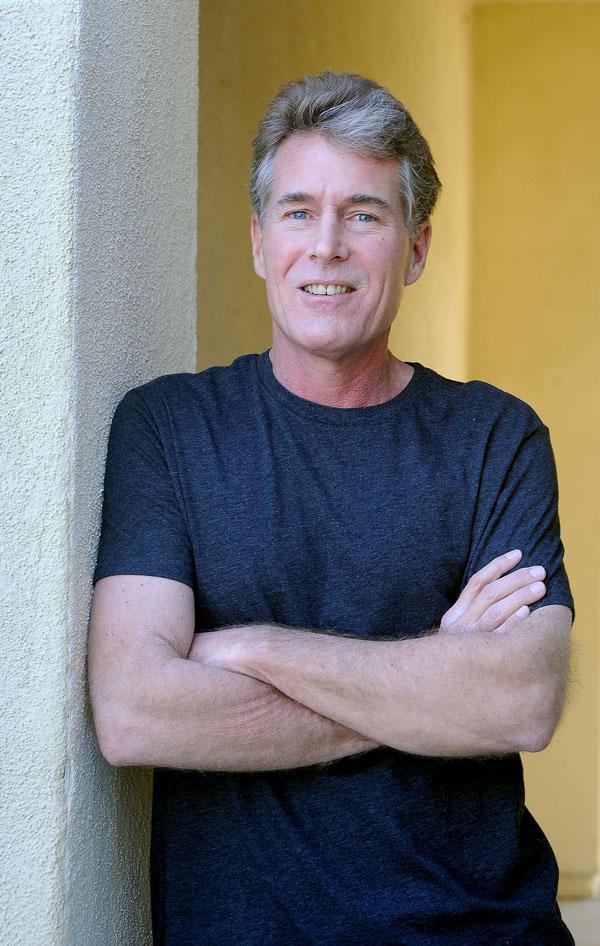 Reynolds always hoped Aniston's acting career would take off, but he could never have predicted she would find fame on the level she has. "I thought that she was going to be successful maybe doing commercials or something, having had her father being in the industry and her mother and stuff, but I had no idea she'd have the success she has," he tells Radar.
Article continues below advertisement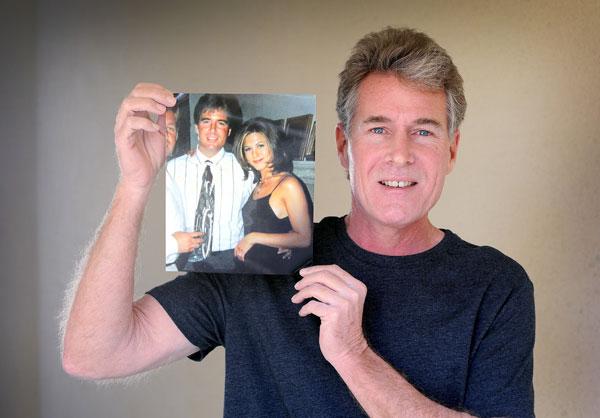 Reynolds loved watching Aniston play Rachel Green in Friends. "I was a huge fan, absolutely," he says. "Of course I watched all the series starring this girl I grew up with and was like a little sister to me. Knowing her as I did, it's kind of hard for me to take a step back and see her as a character."