Drugs, Torture & Rape! Vegas Shooter's 'Sex Slave' Tells All On Stephen's Double Life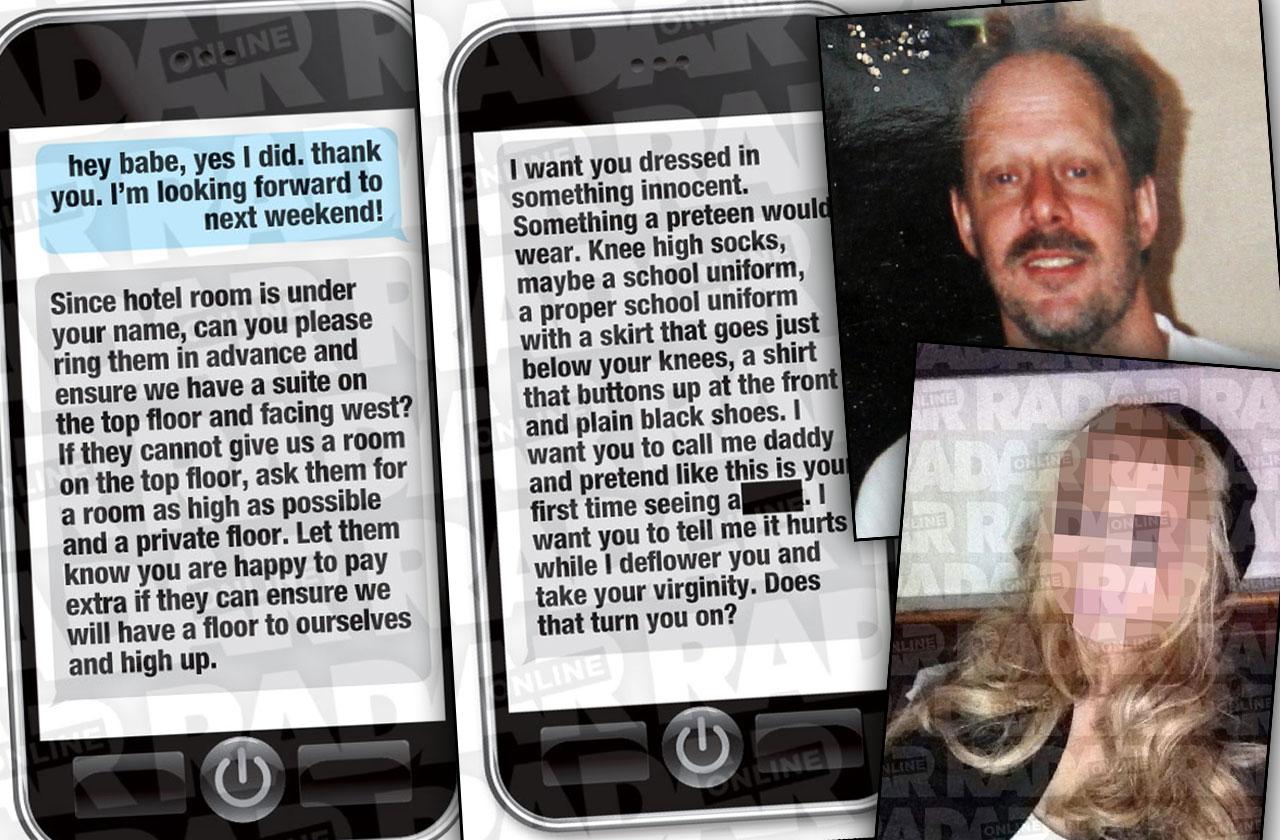 Article continues below advertisement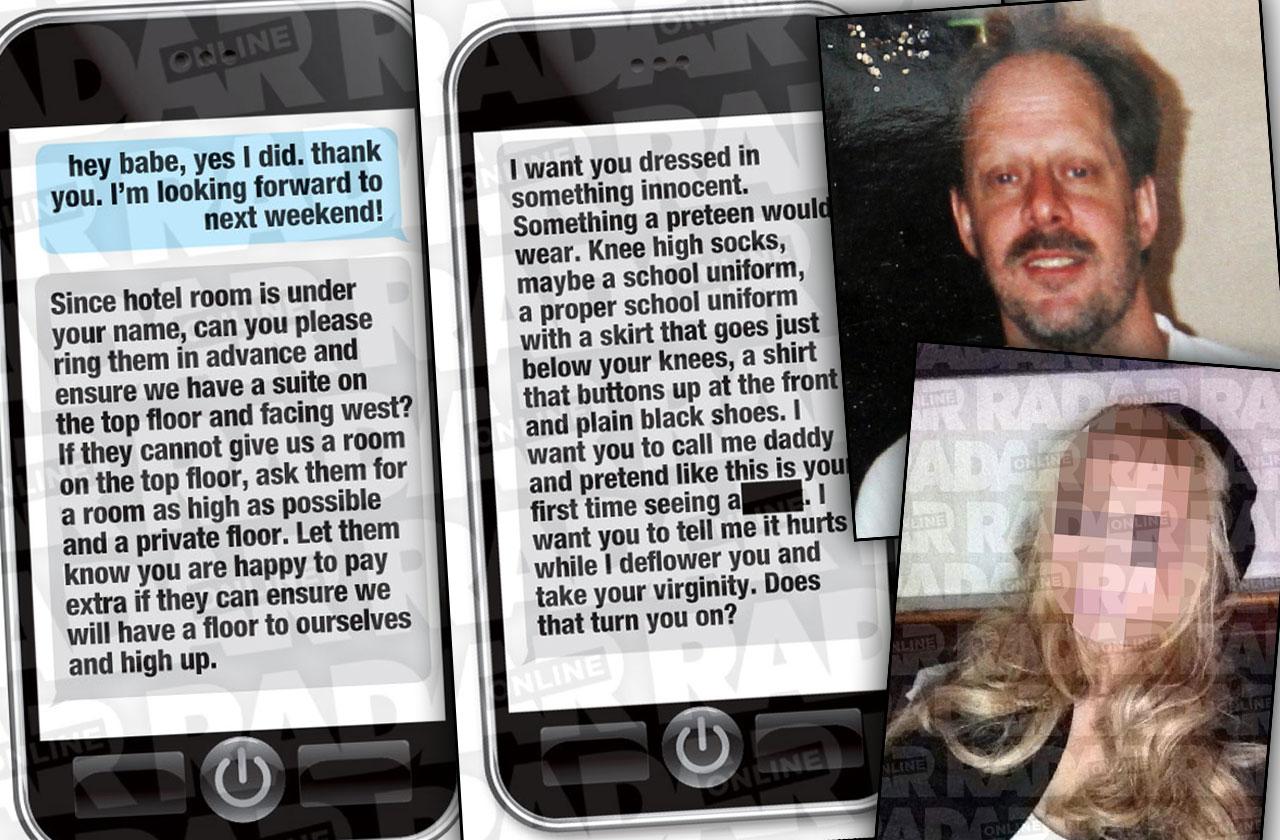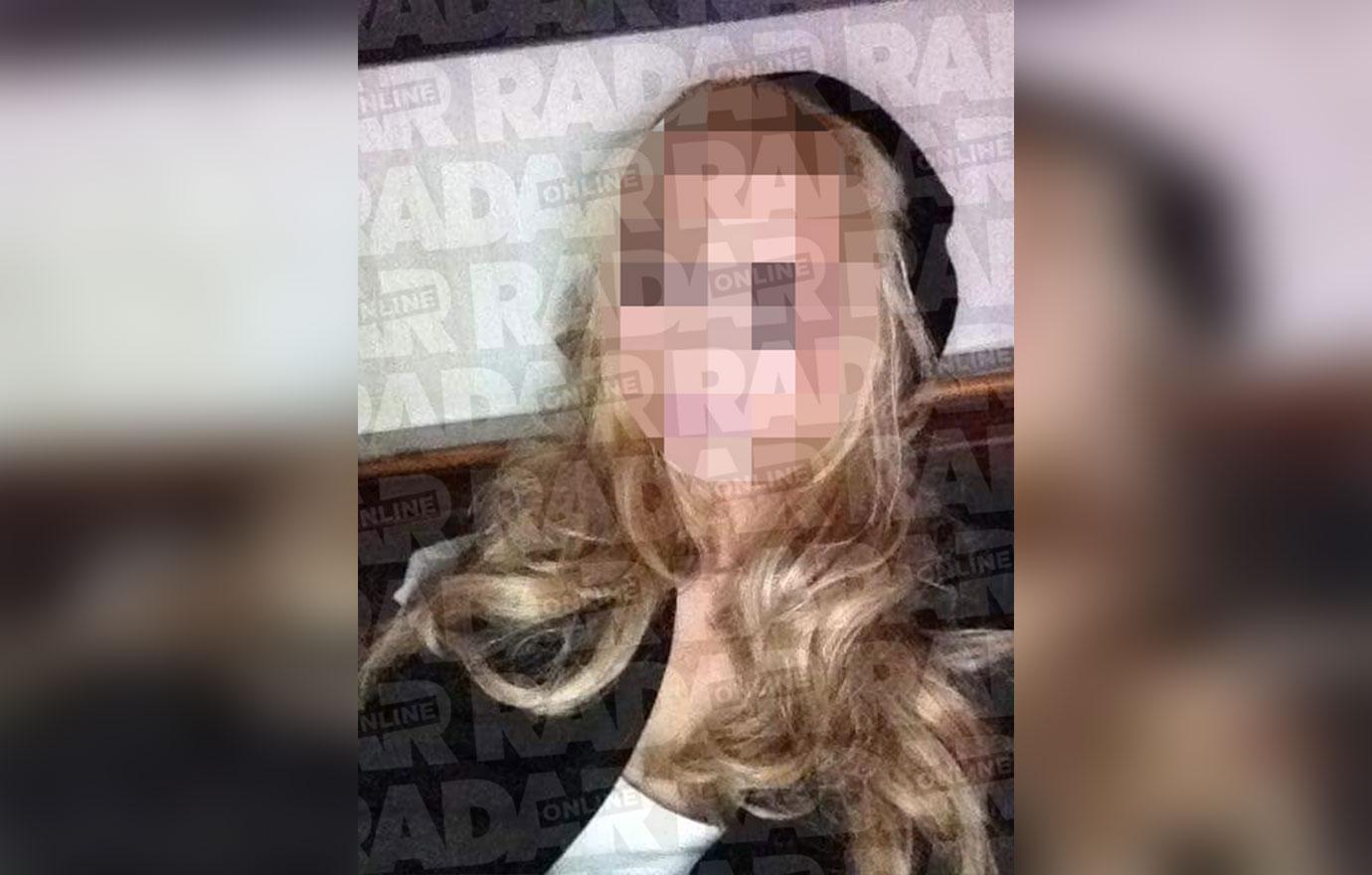 The stunning 27-year-old former call girl confessed she broke Paddock's heart, and fears his depression and sex addiction may have triggered the worst mass shooting in American history. Terrified by her ordeal, Mikaela — whose full name is being withheld and face obscured to protect her identity — endured violent sex sessions, witnessed demonic depression and unknowingly accompanied Paddock to pick out a sniper's nest for the Oct. 1 massacre.
Article continues below advertisement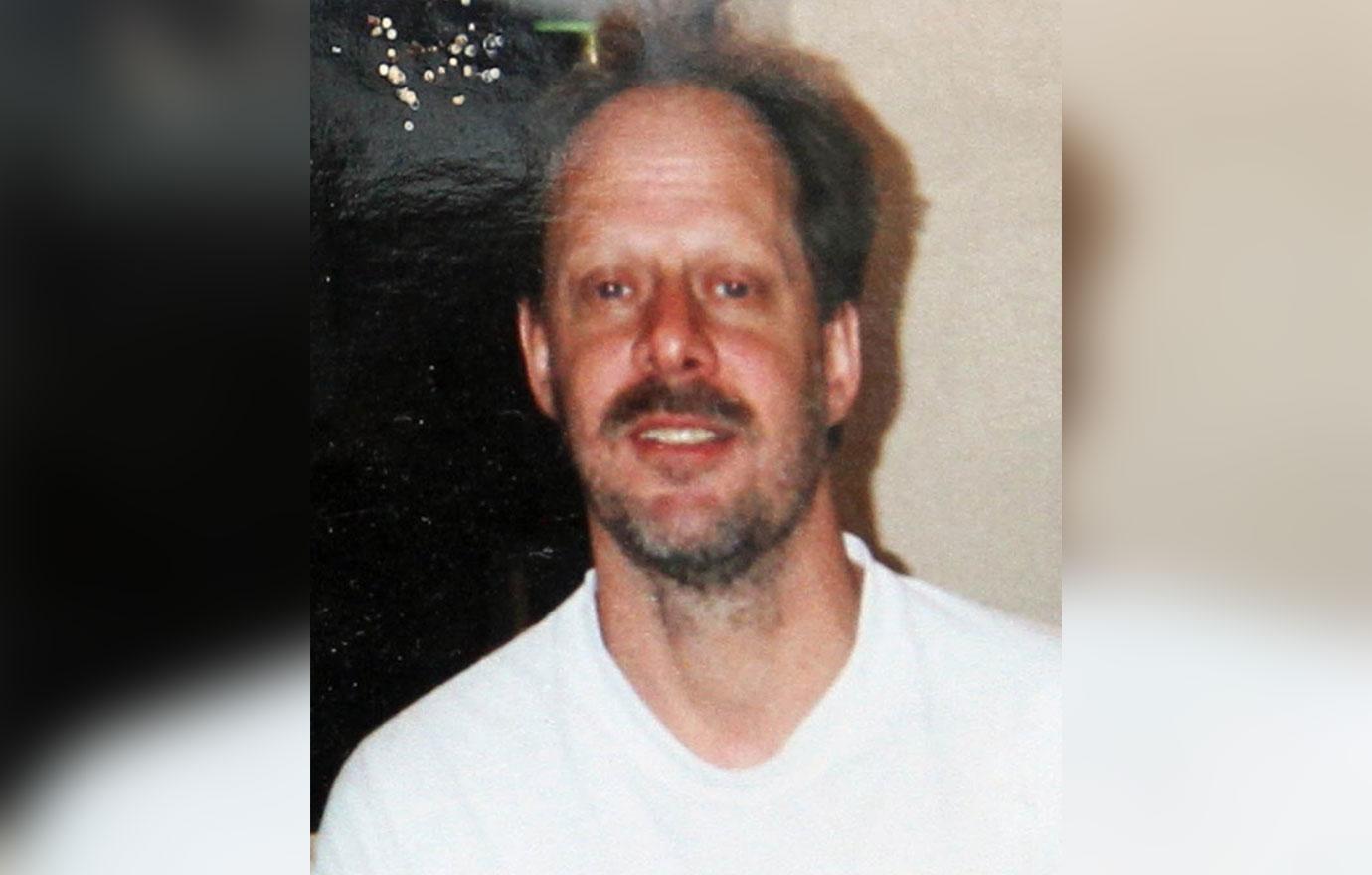 "My heart just sank to my stomach when I found out it was him," she tearfully told RadarOnline.com from an undisclosed location overseas. "I don't know if his depression got worse after I broke off the relationship," she added. "I knew he was capable of doing something like that — but nothing that extreme." Mikaela was working for an escort agency when she first met Paddock, a habitual high roller, in early 2015. After two dates the smitten 64-year-old geezer volunteered to be her "sugar daddy."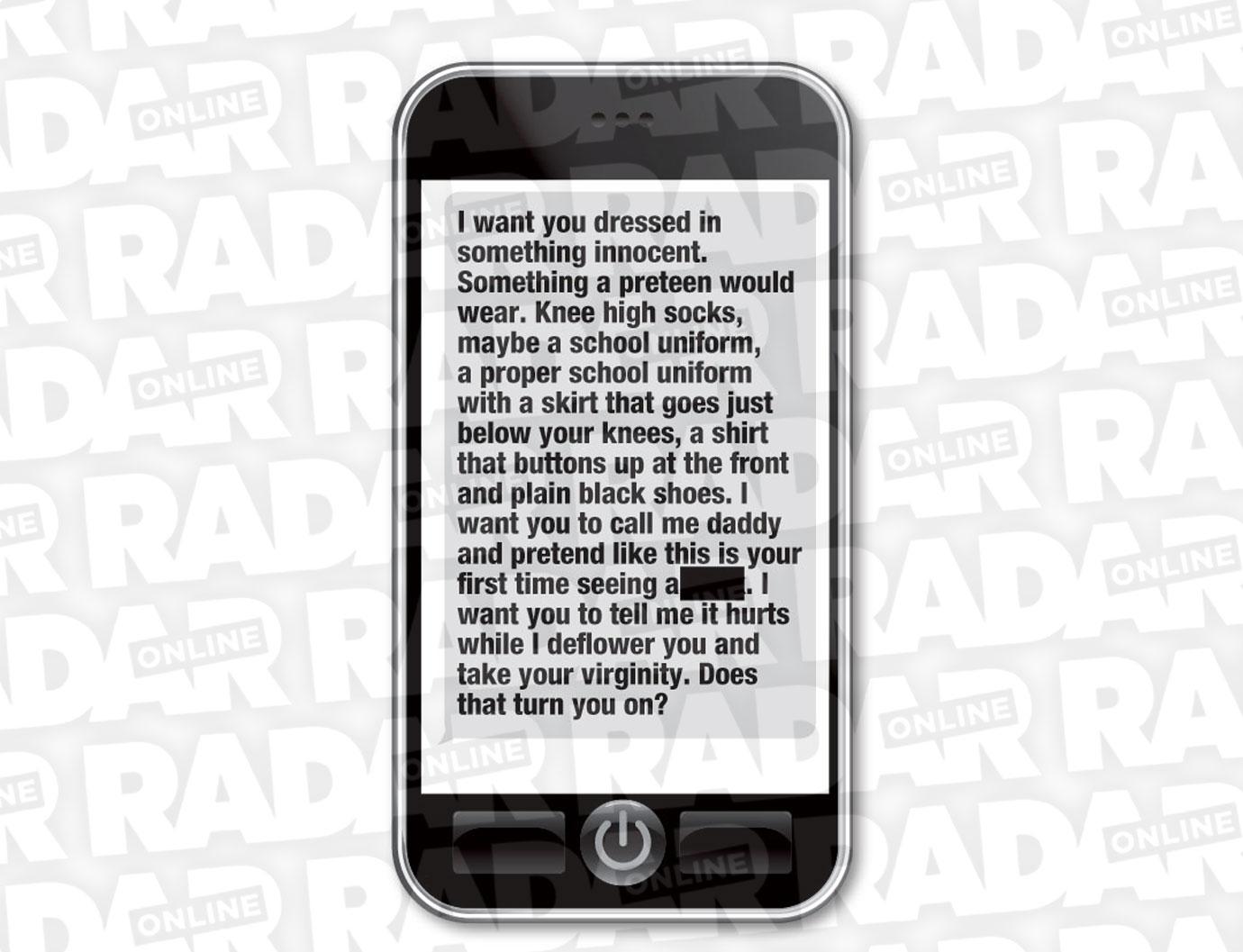 Soon she was hooking up with Paddock two or three times a month at Mandalay Bay Resort and Casino, or wherever he stayed in Vegas to indulge his sick sexual kicks. "I want you dressed in something innocent. Something a preteen would wear," the creep leered in a text message to Mikaela seen by RadarOnline.com. "Knee high socks, maybe a school uniform, a proper school uniform with a skirt that goes just below your knees, a shirt that buttons up."
Article continues below advertisement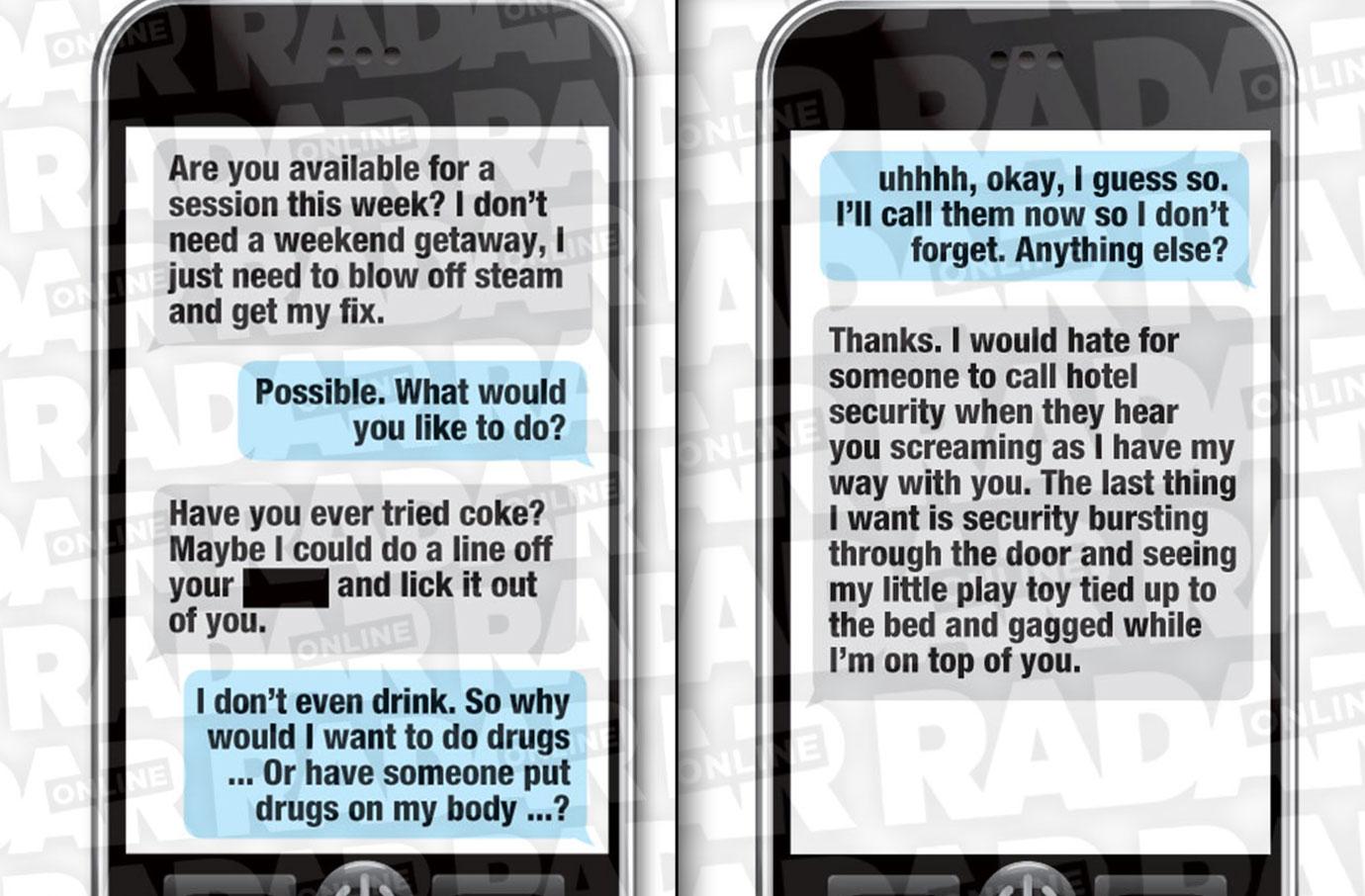 A cocaine and booze-fueled Paddock would often demand hotel staff put him in a room on the hotel's upper level, away from other guests, to act out his violent fetishes. "He liked to strangle me, hold me down and get me to start screaming for help like I was about to die," Mikaela told RadarOnline.com. "I had to fight him off for real. That's why he'd always ask for a floor with no one around. He didn't want security busting through the door."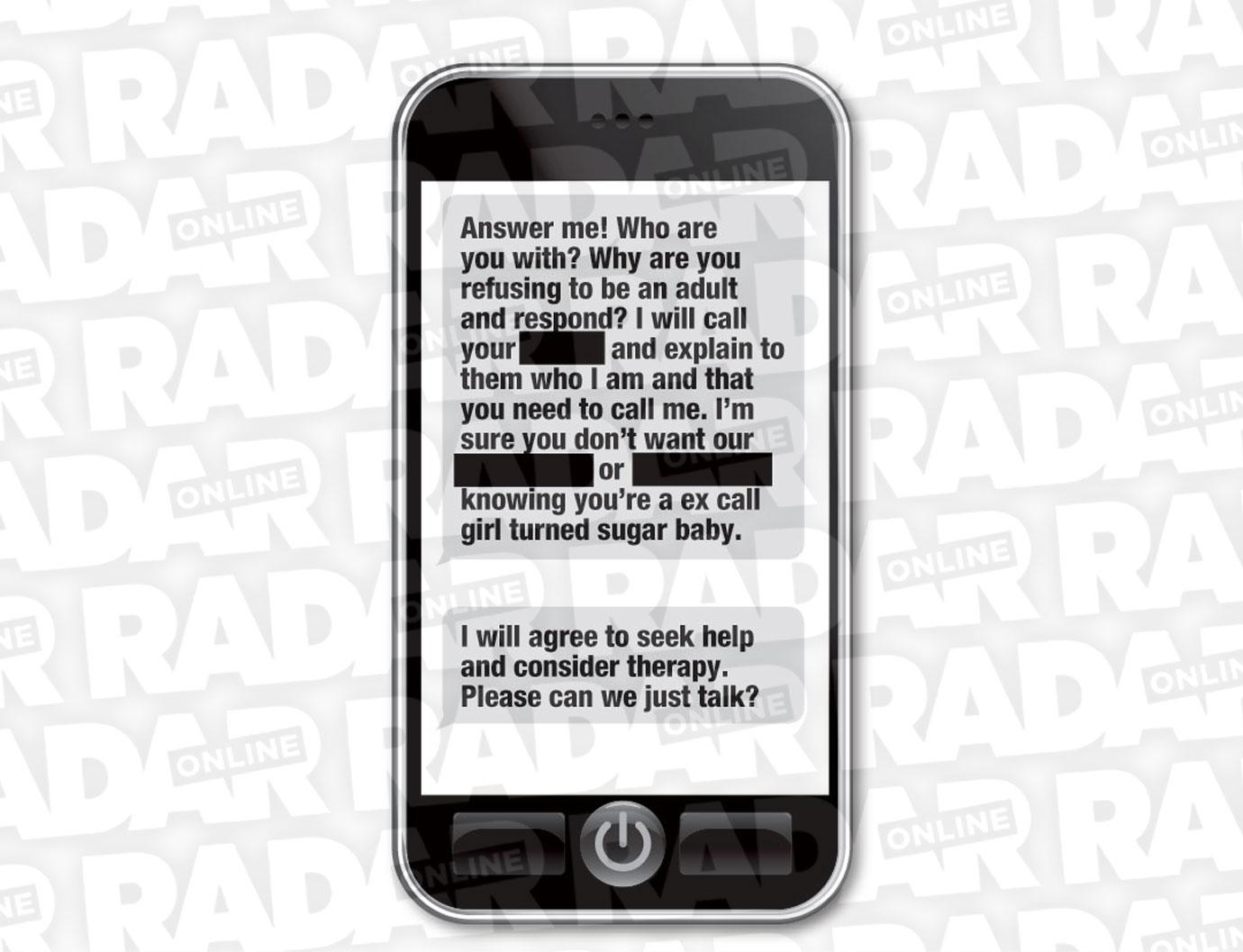 After nearly a year, the madman fell in love with Mikaela, and offered to dump longtime Filipino girlfriend Marilou Danley, 62, for a full-time relationship with her. But Mikaela turned him down flat! As Paddock's depression deepened, he started threatening Mikaela, accusing her of cheating on him, and abusing her by coldly saying she dressed like a hooker.
Article continues below advertisement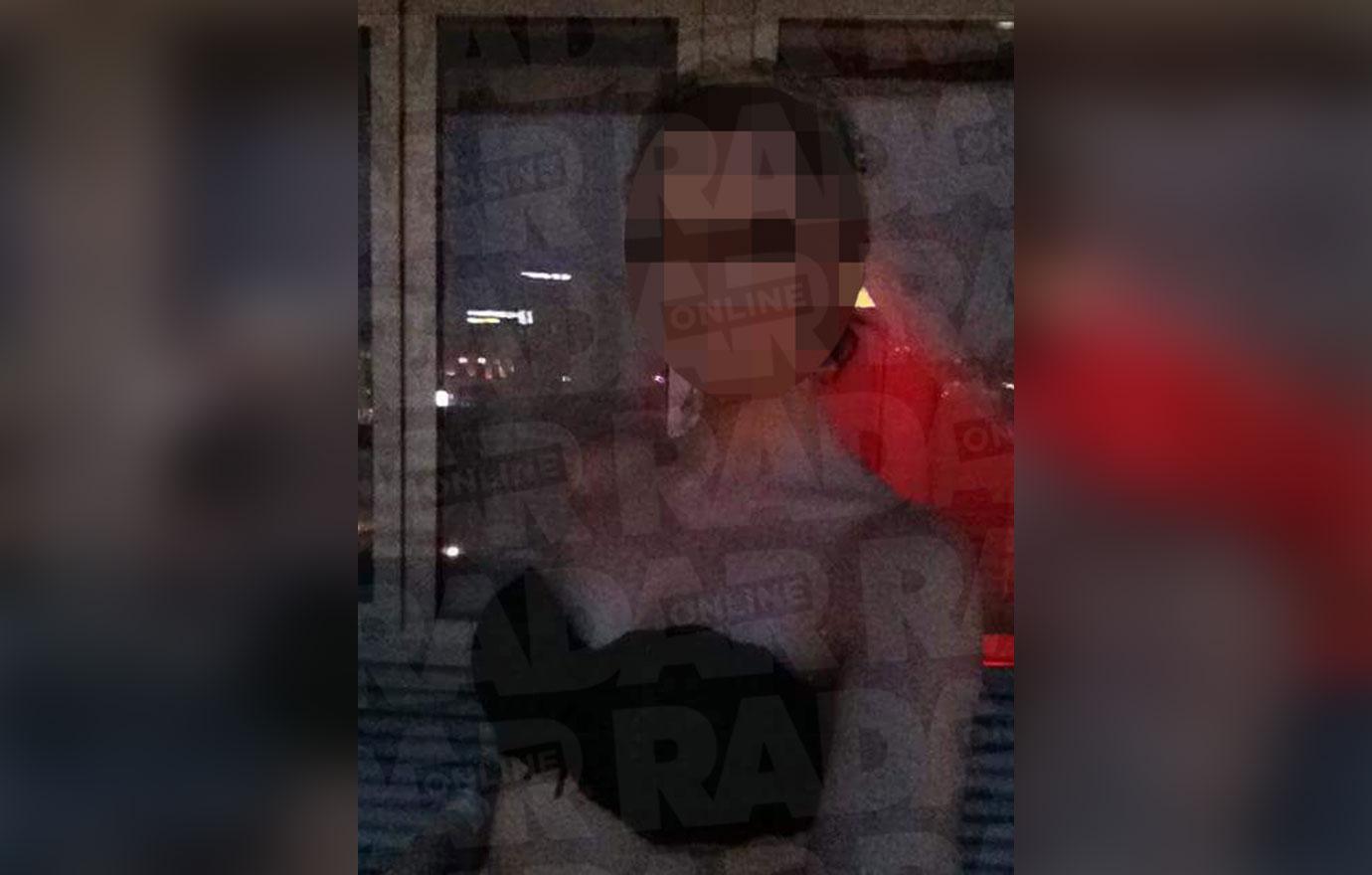 Mikaela stopped meeting Paddock, who always carried a handgun, after his rants became alarmingly violent. "I own you," he wrote in one chilling text in April 2016 seen by RadarOnline.com. "You are mine. If you think this is over, you're wrong. You belong to me."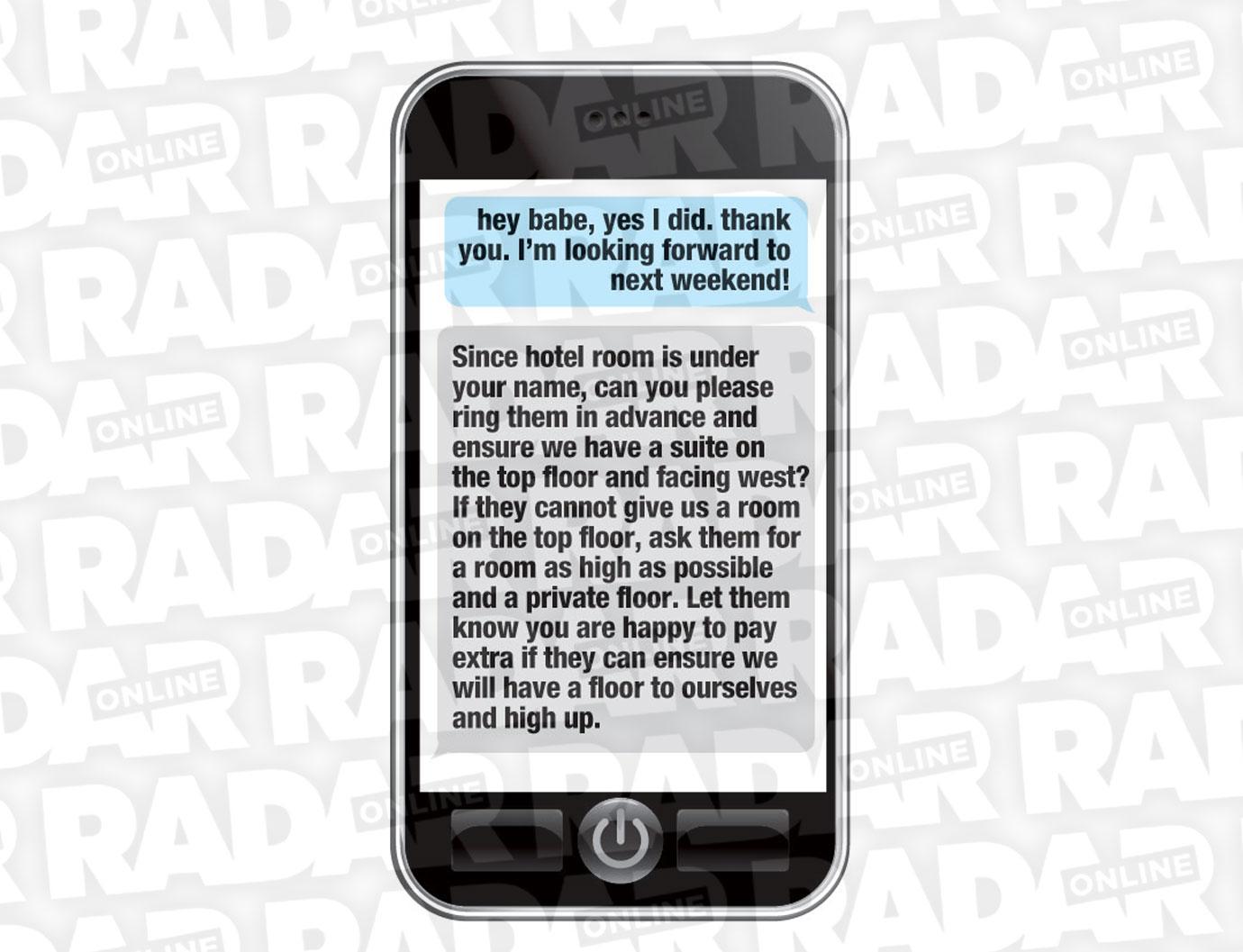 Perched on the 32nd floor of the Mandalay Bay, the freaky retiree slaughtered
59 people and injured more than 500 others before blowing his brains out. Alarmingly, Mikaela revealed her cowardly client always demanded a suite on the hotel's upper floors. "He was planning this attack for a long time," Mikaela said. "He would sometimes change rooms just to get a better view of the killing field. "I remember him always staring out the window for a long period of time, like he was just checking out the concert below — but he was really planning it all out. One night I wanted to go to the concert, and he said 'No!' "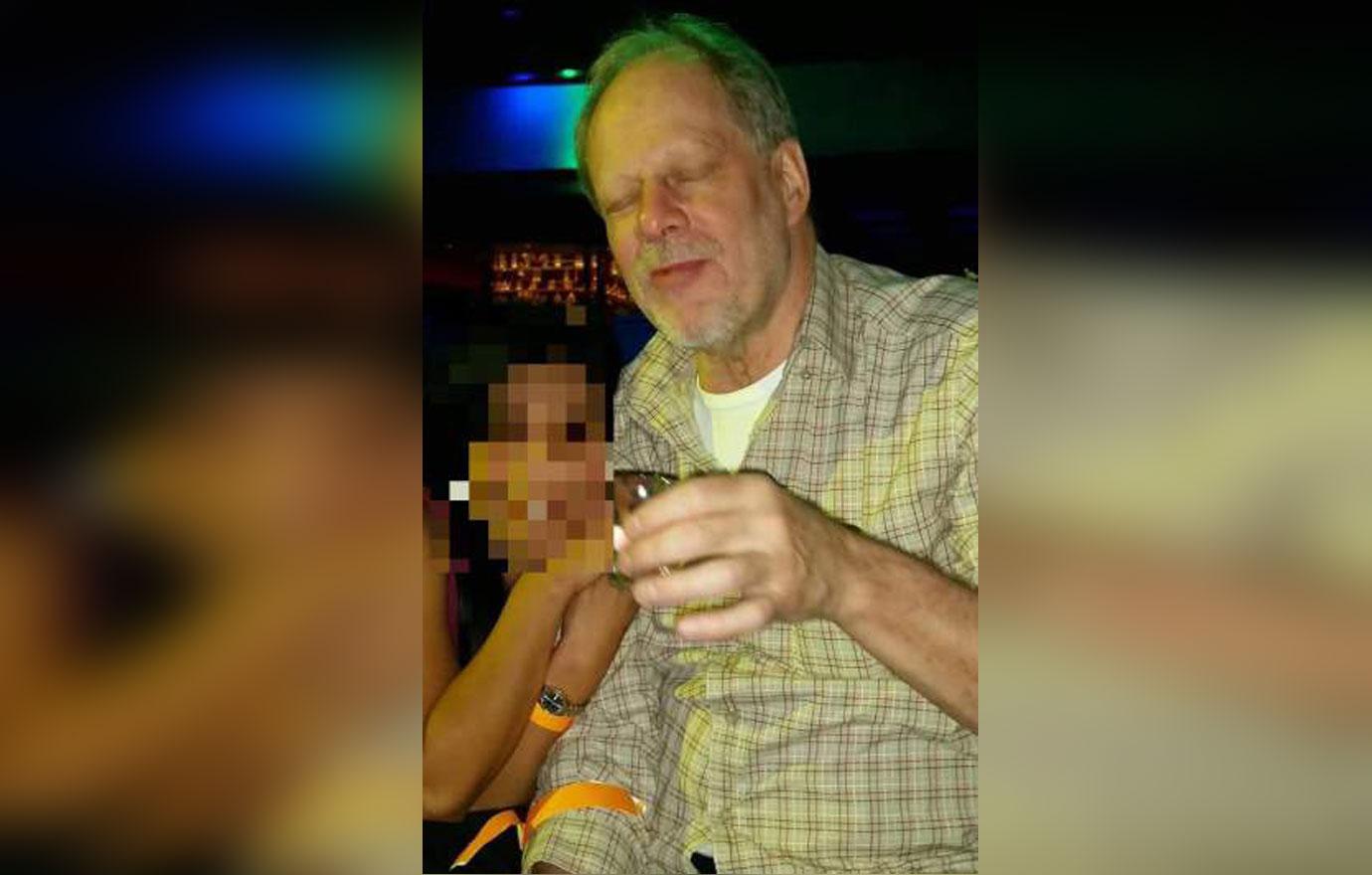 While investigators scratch their heads trying to determine a motive, RadarOnline.com has unraveled the mystery after obtaining 2,000 texts exposing Paddock's inner demons. "It seemed like his mind started slipping, and he was beginning to sink into a very deep and violent depression," she told RadarOnline.com. Mikaela believes Paddock enjoyed hurting people, and that's why he began accumulating an arsenal. "He got off on being violent," she said. "He once told me, 'I was born bad.'"
We pay for juicy info! Do you have a story for RadarOnline.com? Email us at tips@radaronline.com, or call us at 800-344-9598 any time, day or night.