Too Skinny For Hollywood? 15 Stars Who've Gotten Painfully Thin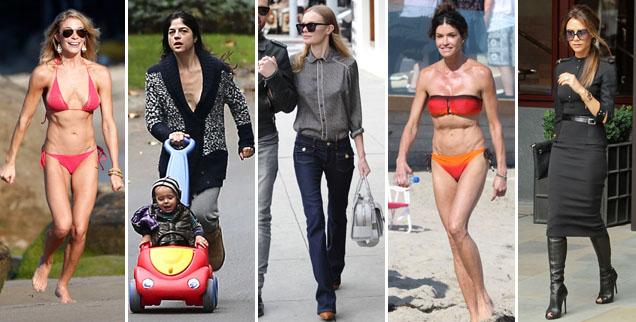 Thin is in but have these stars gone too far?
Article continues below advertisement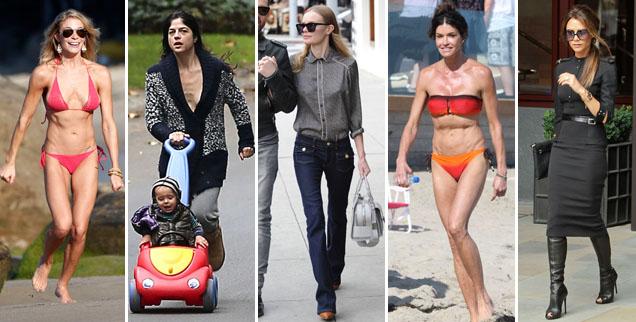 Denise Richards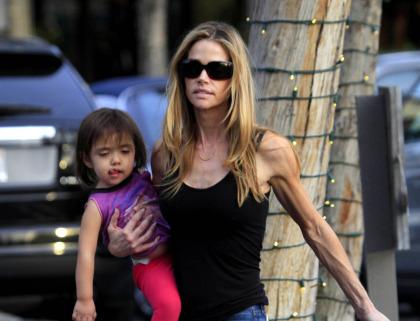 Denise Richards: On Feb. 1, Denise showed off her alarmingly skinny-looking arms while out running errands with her daughter in Los Angeles. It seems that Charlie Sheen's ex, who is also now raising his twins by his former wife Brooke Mueller, has a lot more on her plate than food! "I have been lucky enough to be thin my whole life," Denise has said. But the Starship Troopers actress also claimed she eats healthy and exercises a lot: "The best thing my body responds to is pilates."
Article continues below advertisement
Leann Rimes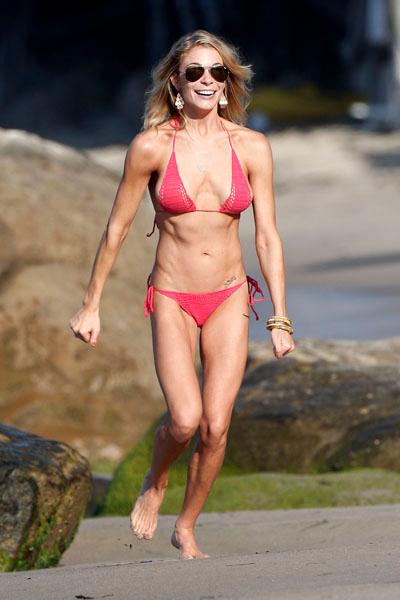 LeAnn Rimes: Did the country singer's battles with Brandi Glanville cause her to lose weight? Back in 2011, LeAnn was spotted looking like a toothpick in a red bikini, and although she put on a few pounds, she's still a skinny star. LeAnn explained to Wonderland magazine this year she had "never gone to an extreme with working out or my eating. I never tried to lose weight, and I never tried to gain it. It depends on how stressed I am. I was eating a ton and couldn't put on weight!"
Article continues below advertisement
Selma Blair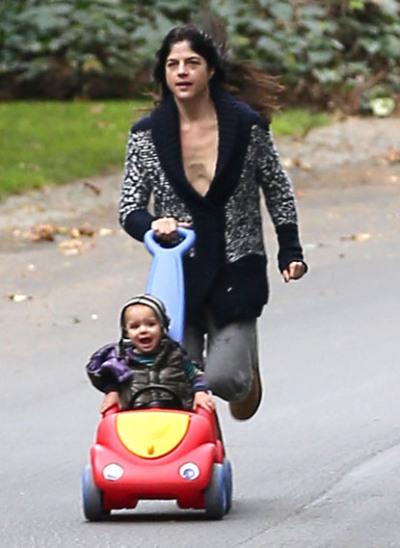 Selma Blair: The Anger Management star was photographed in December with her cardigan blowing back to reveal a bony chest while pushing her son, Arthur, in a toy car. She split from fashion designer baby daddy Jason Bleick in September and eyewitnesses wondered if the breakup has taken a toll on her. Selma blasted paps on Twitter for taking the unflattering pictures, but said nothing about her weight.
Article continues below advertisement
Rachel Zoe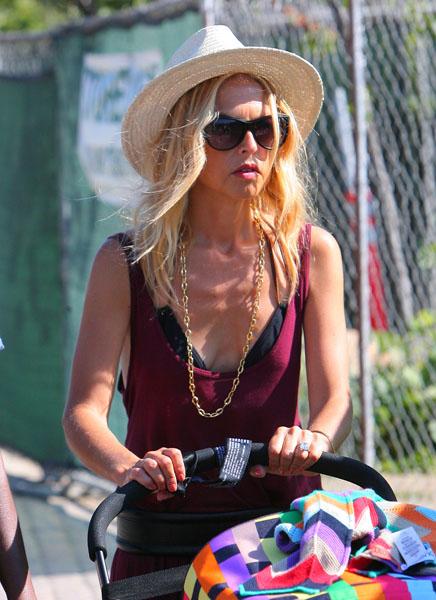 Rachel Zoe: The Rachel Zoe Project star has long been blasted for looking like a walking skeleton, but the famed fashion stylist has claimed she's always been skinny and just can't gain weight. "Truthfully, I've never seen myself as being too thin," she said. Rachel appeared to instantly lose the baby weight from her son, Skylar, born in 2011. "Having a baby is the best exercise you can get because it's a constant workout," she noted.
Article continues below advertisement
Macaulay Culkin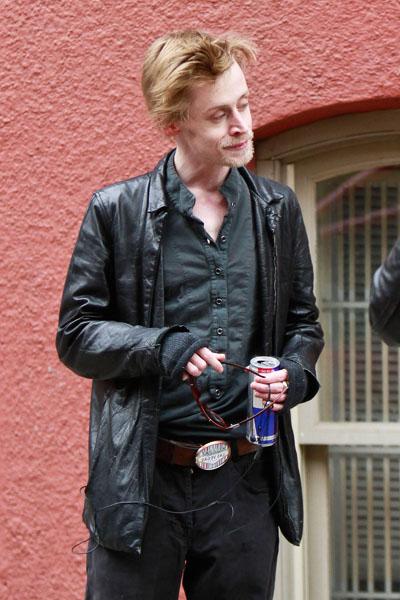 Macaulay Culkin: In Feb. 2012, the former Home Alone child star looked painfully thin and the National Enquirer reported he was close to death battling heroin addiction, a claim his rep said was completely false. Macaulay has now reportedly cleaned himself up and looks like he has put a few pounds on.
Article continues below advertisement
Sarah Jessica Parker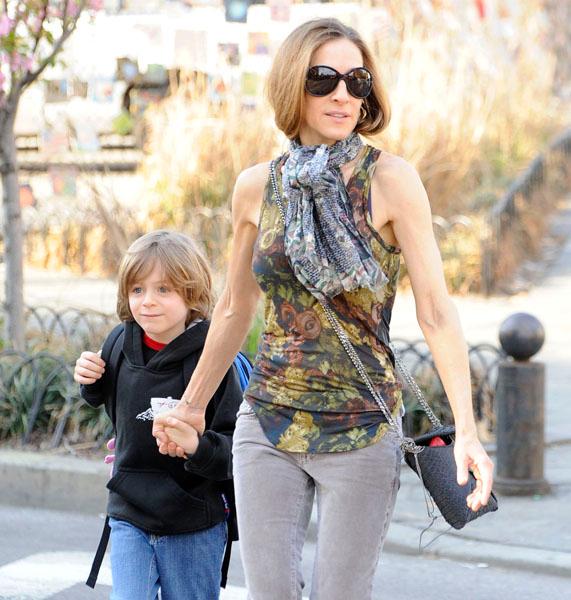 Sarah Jessica Parker: The Sex and the City star has lately come under fire for her too sinewy-looking arms but she has said her slender frame comes mostly from her genes. However, SJP also has revealed she visits a personal trainer and takes yoga classes—which explains those guns!
Article continues below advertisement
Nicole Richie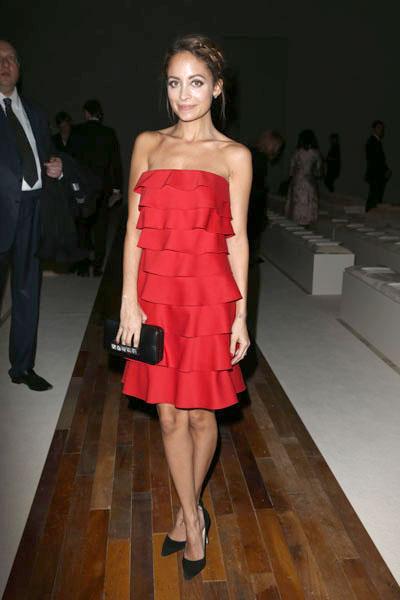 Nicole Richie: As RadarOnline.com previously reported, the Fashion Star mentor inspired new weight trouble whispers when she appeared at the Valentino Fashion Show in a strapless reddress this March. The protruding collarbone looked alarming for the star who reportedly sought treatment foranorexia in 2006. After putting on weight, Nicole told Glamour last year, "I feel great about my body. I've taken huge leaps. I'm proud of that."
Article continues below advertisement
Keira Knightley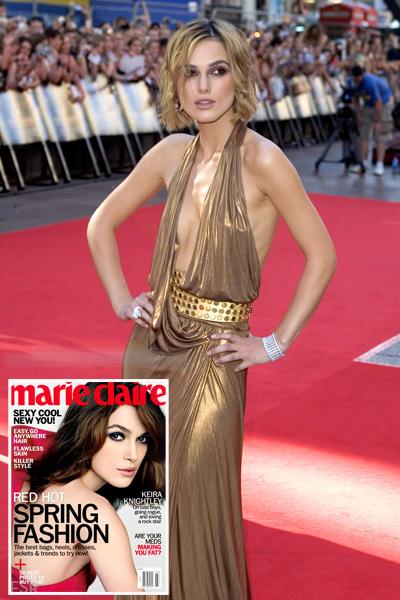 Keira Knightley: The beautiful but frail looking Atonement star has always faced criticism for being too skinny. When Allure magazine asked her about anorexia rumors last year, Keira admitted the speculation hit her "pretty hard." She added, "I knew I wasn't anorexic, but maybe my body is somehow not right." However, the actress wasn't afraid to show off her bony back in a photo shoot for the March 2013 issue of Marie Claire magazine.
Article continues below advertisement
Lara Flynn Boyle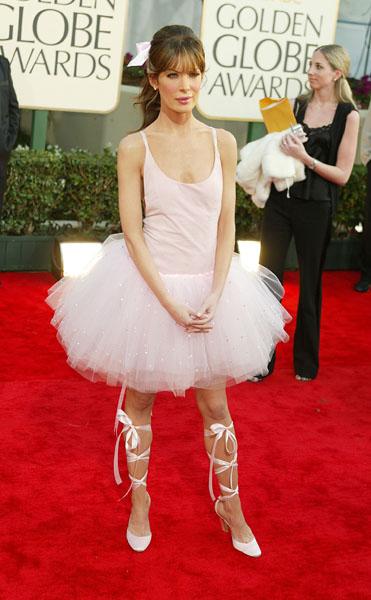 Lara Flynn Boyle: As RadarOnline.com recently reported, photographers captured the reclusive former Twin Peaks star on a park outing and Lara appeared to have stick thin legs while also sporting trout pout lips. But then, Lara has always been tiny. She shocked onlookers at the Golden Globes by once wearing a pink ballerina ensemble, complete with tutu that showed off her skinny back and legs. When asked about her weight way back in 2005, Lara snapped, "I don't want to talk about that."
Article continues below advertisement
Janice Dickinson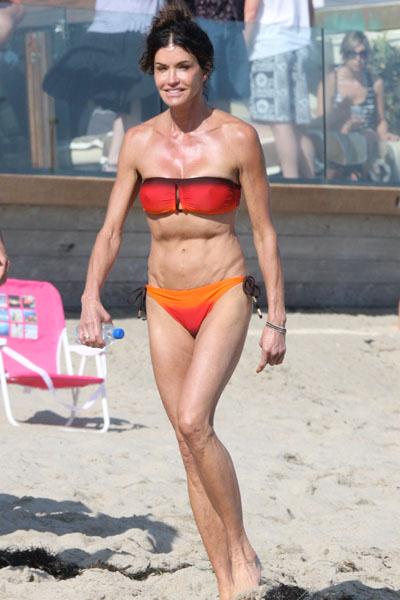 Janice Dickinson: The self-proclaimed world's first supermodel is always being spotted looking skeletal on the beach in a bikini. "I love my body, but it's a compulsive obsession," Janice has said. "I have to make sure I exercise and that the ingredients that go into my body are completely organic."
Article continues below advertisement
Taylor Momsen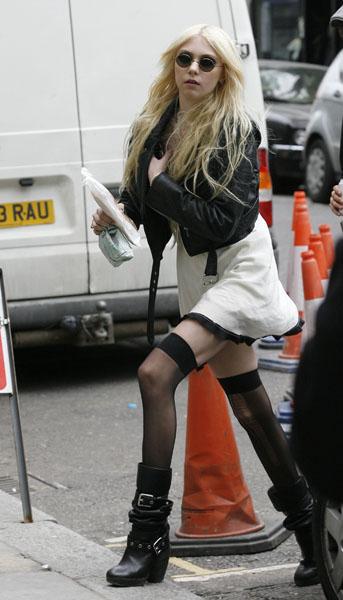 Taylor Momsen: The Gossip Girl blonde has been dissed for her painfully thin and disheveled appearance. "I'm just kind of naturally thin," Taylor has claimed. "My mom's really thin, and I'm tall. Goodgenes." The star also said she eats healthy, but onlookers wonder if she doesn't eat enough!
Article continues below advertisement
Michael Polish and Kate Bosworth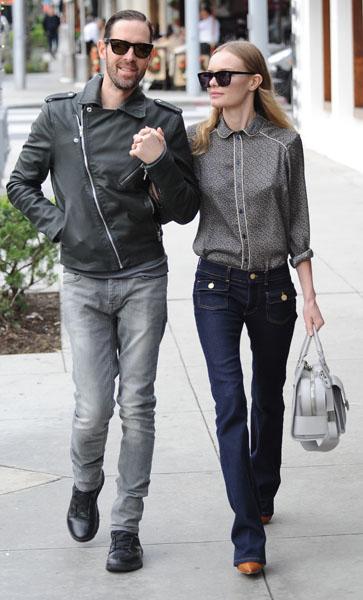 Kate Bosworth: Kate has long been the poster child for waifishness, and lately, her body continued to spark concern. Last year, a photo with her film director fiancé Michael Polish showed Kate wearing teeny tiny jeans. Kate once admitted to Vogue magazine that "whenever anything happens that's very painful or stressful" in her life, she lost weight. Could the wedding planning be to blame?
Article continues below advertisement
Kelly Ripa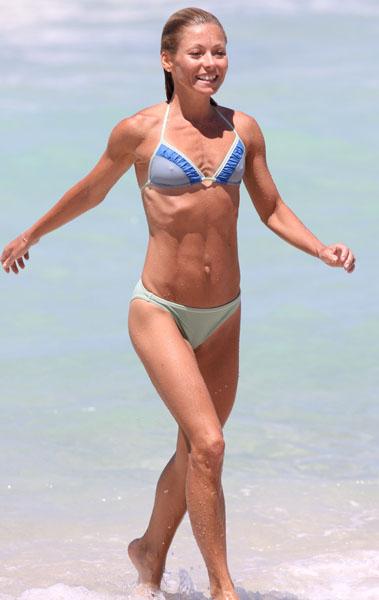 Kelly Ripa: The peppy Live co-host always makes the list of toothpick stars, but Kelly has denied she is obsessive about diet and exercise. "If there's cheesecake in the house, I'll have some," the mom of three told Good Housekeeping last year, but added, "I work out every day. It's part of my life." Kelly's routine includes cardio ballet, power yoga, and spinning.
Article continues below advertisement
Bethenny Frankel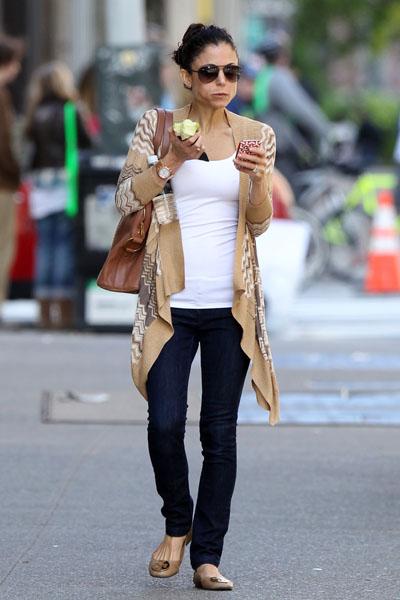 Bethenny Frankel: The talk show hostess is sure living up to her Skinnygirl cocktail line! Bethenny, who sparked a media firestorm after she lost 30 pounds in just three weeks after the birth of her daughter in 2010, has continued to look emaciated after splitting from husband Jason Hoppy this January. Diet expert Dr. Fred Pescatore, who hasn't treated Bethenny, told RadarOnline.com last year her weight loss could pose serious health risks.
Article continues below advertisement
Victoria Beckham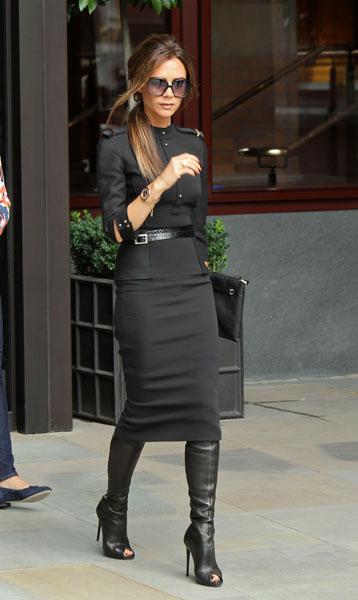 Victoria Beckham: The Spice Girl and fashion designer has inspired anorexia speculation with her lollipop body. In her book Learning to Fly, Victoria admitted to past eating disorder issues. The mom of four with soccer star husband David Beckham recently told Harper's Bazaar that she eats fruit forbreakfast and sushi and green juice for lunch, and shares dinner out at a restaurant with her family. Thedetermined businesswoman also only gets about six hours of sleep a night and hasn't been able to "sleep in" for 20 years!