The 10 Goriest, Sickest & Most Macabre Halloween True Crimes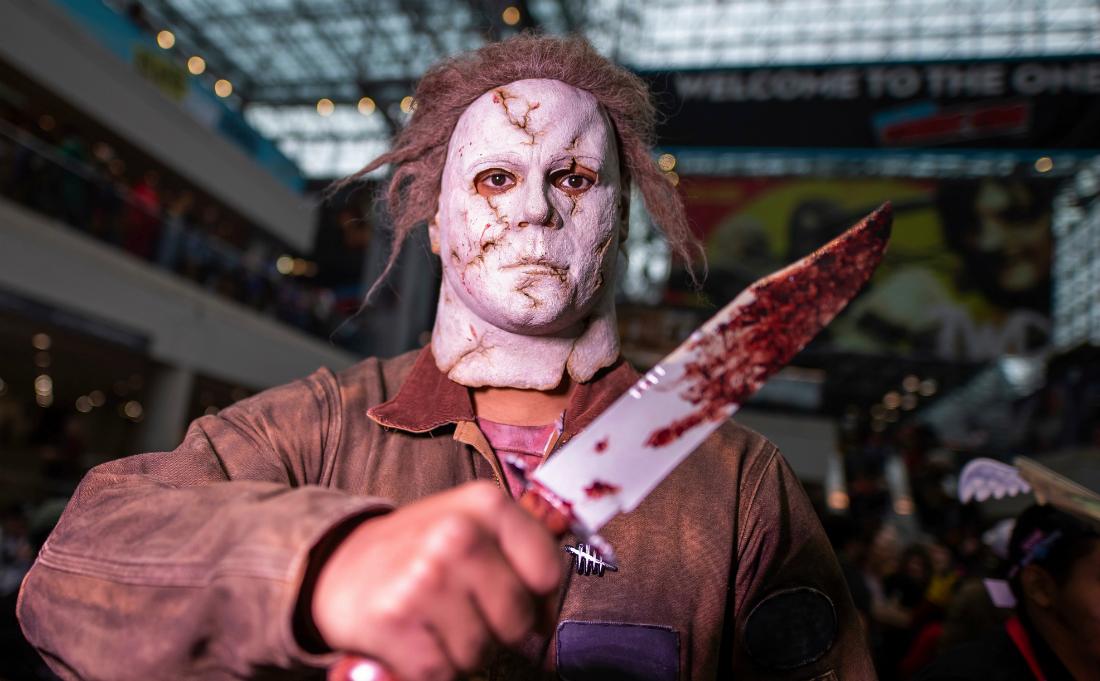 Halloween has never been just about the fun of dressing up and going trick-or-treating. Real evil has always existed — not in the form of ghosts and ghouls — but as troubled men and women who have a drive to kill.
MORE: Texas Cheerleader's Boyfriend Charged With Her Halloween Rape & Murder After Shocking New Evidence
There was the father who killed his own son with Halloween candy to get the life insurance and the troubled teen who raped and murdered a nun. These crimes occurred on Halloween ... claiming innocent lives and leaving behind loved ones to grieve for the rest of their lives.
Article continues below advertisement
1. The Candy Man.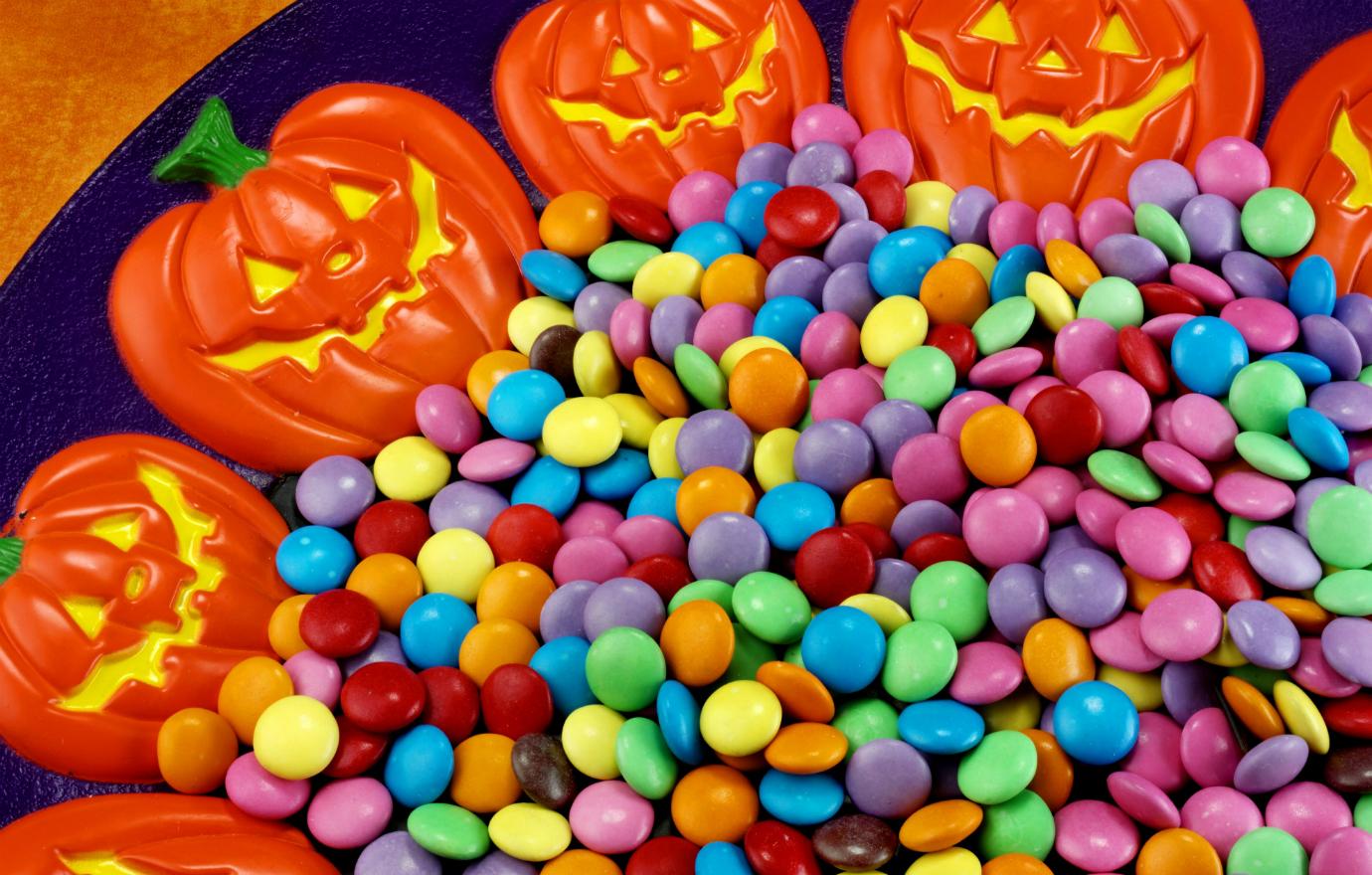 It was Halloween 1974. Eight-year-old Timothy O'Bryan had been out trick-or-treating and before he went to bed, his father, Ronald O'Bryan, gave him one more piece of candy. Turns out it was laced with cyanide, and within minutes Timothy was dead. O'Bryan was ultimately found responsible. He was in debt and had taken out a life insurance policy on his kids. He got the death penalty.
Article continues below advertisement
2. Golf Club Murder.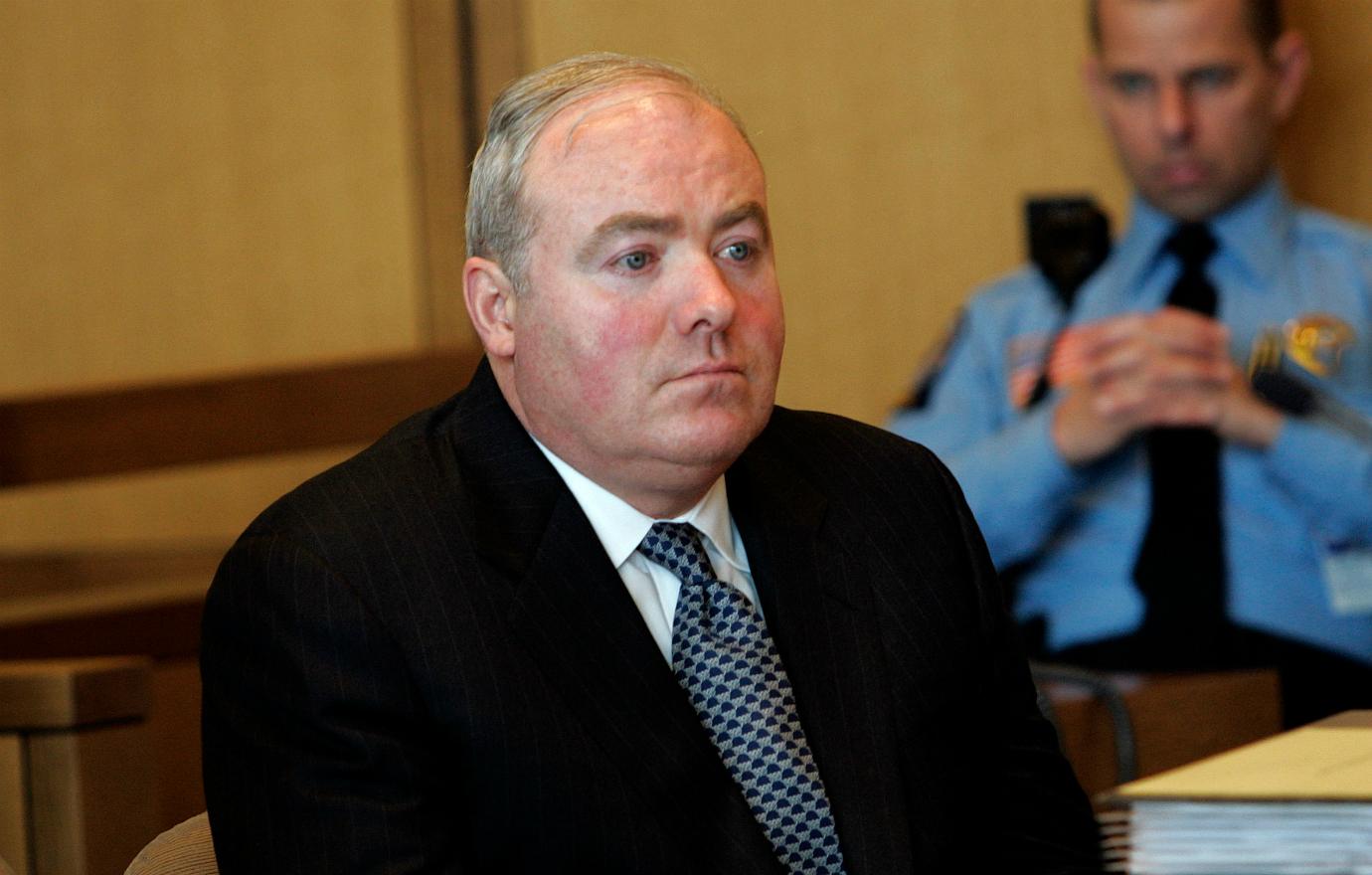 On the night before Halloween in 1975, 15-year-old Martha Moxley went to a costume party, but the next morning her dead body was discovered in the backyard of her Connecticut home. She'd been beaten to death with a golf club. The murder mystery seemed to come to an end in 2000 when Michael Skakel, who was also fifteen at the time, was convicted for the killing. But Skakel maintained his innocence and in May of 2018, the Connecticut Supreme Court vacated his conviction. Moxley's murder is still a mystery.
Article continues below advertisement
3. The Strangled Nun.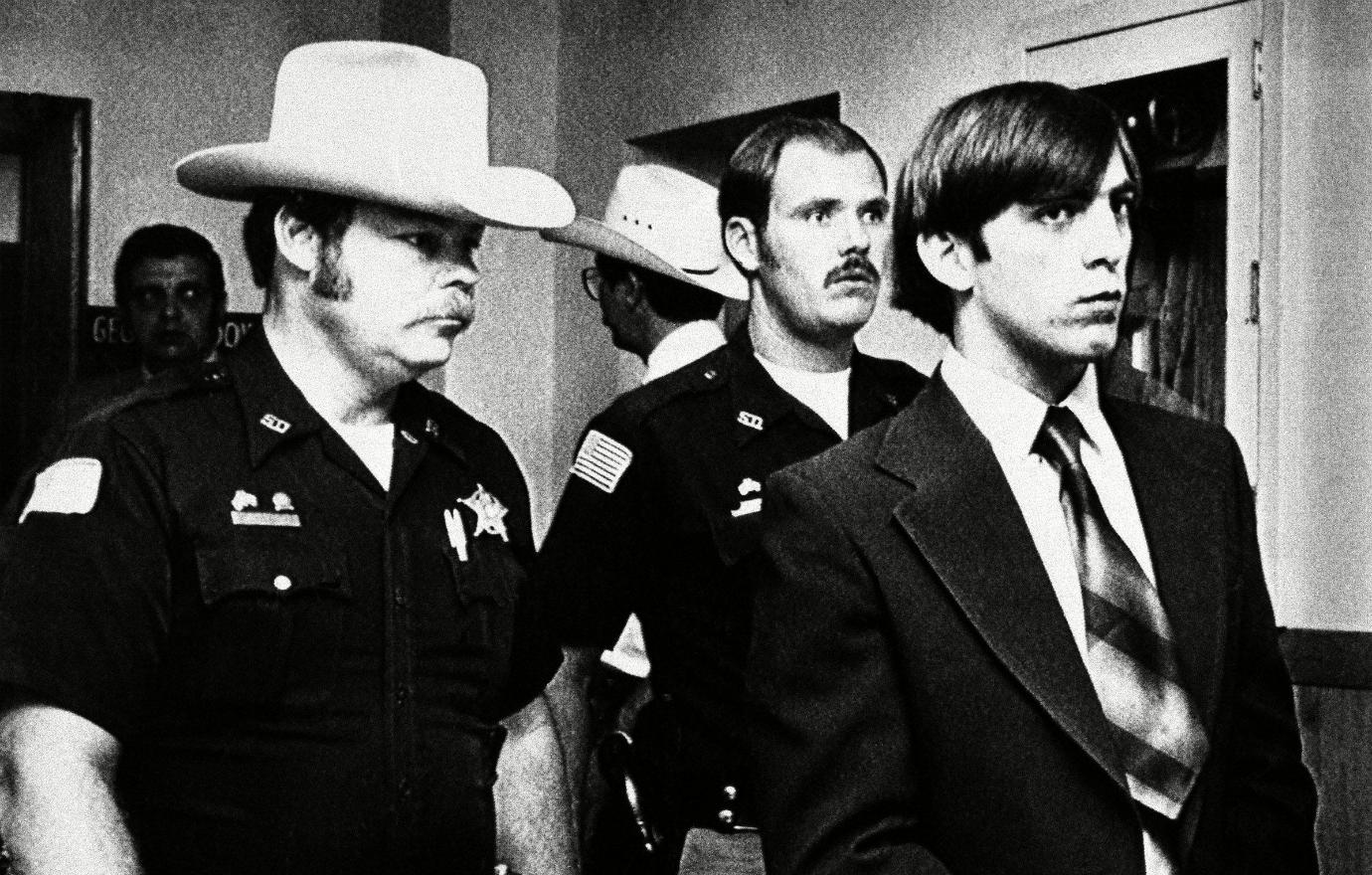 On Halloween in 1981, the naked body of Sister Tadea Benz was found in a Texas convent. An autopsy showed that she'd been strangled, stabbed and raped. Police picked up 17-year-old Johnny Frank Garrett who had been spotted running away from the convent that night. Garrett got the death penalty in 1992. His last words were, "I'd like to thank my family for loving me and taking care of me. The rest of the world can kiss my ass."
Article continues below advertisement
4. Don't Touch My Candy.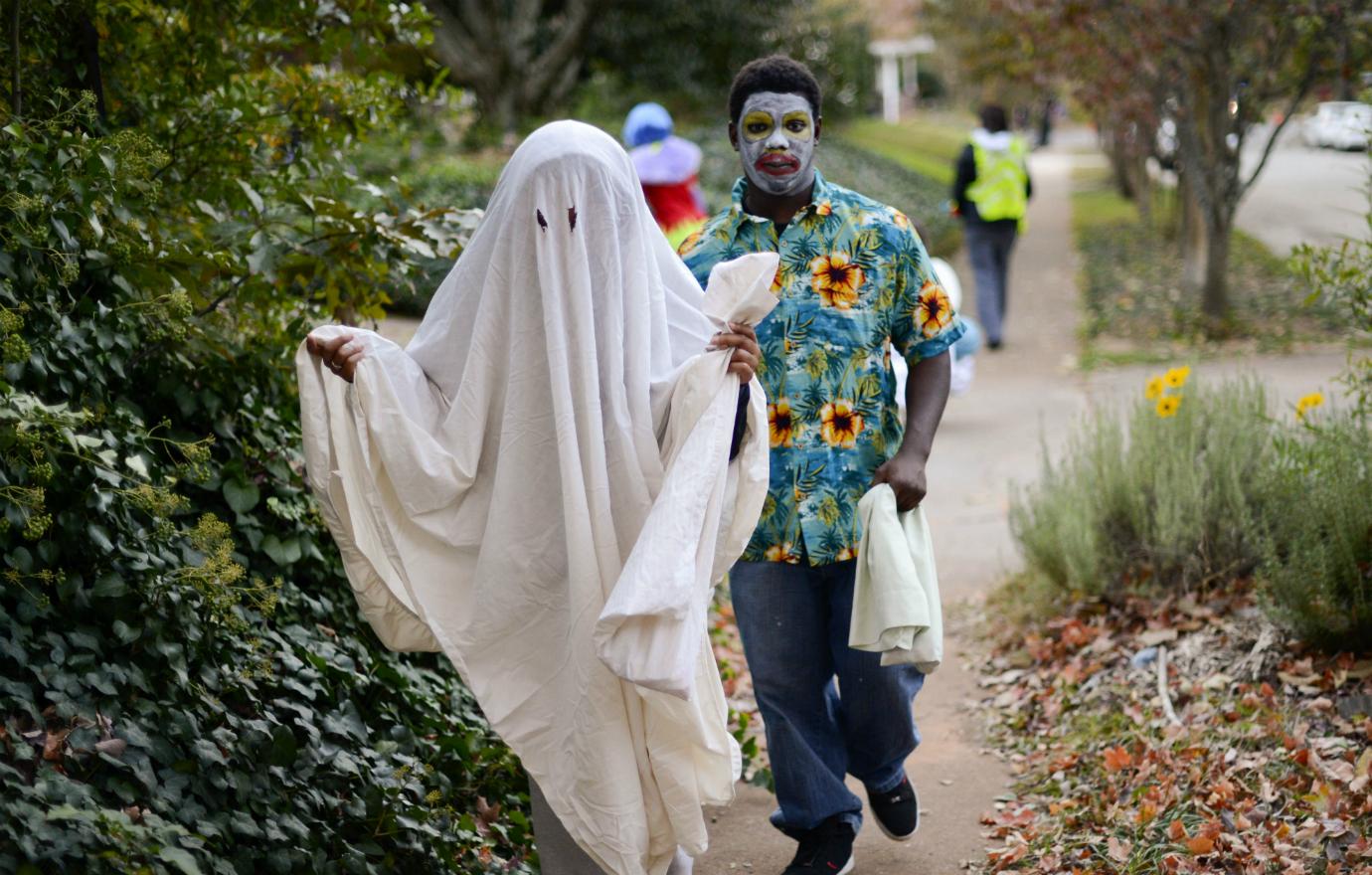 For Halloween in 2011, 55-year-old Ledell Peoples was enjoying his Halloween candy when he realized some was missing. He blamed his 49-year-old girlfriend, Maria Adams, and an argument ensued. She allegedly threw a plate at Peoples' head, creating a gash above his eye. Then Peoples allegedly grabbed a knife and stabbed her to death. His defense was that his candy had been taken.
Article continues below advertisement
5. Trick Or AK-47?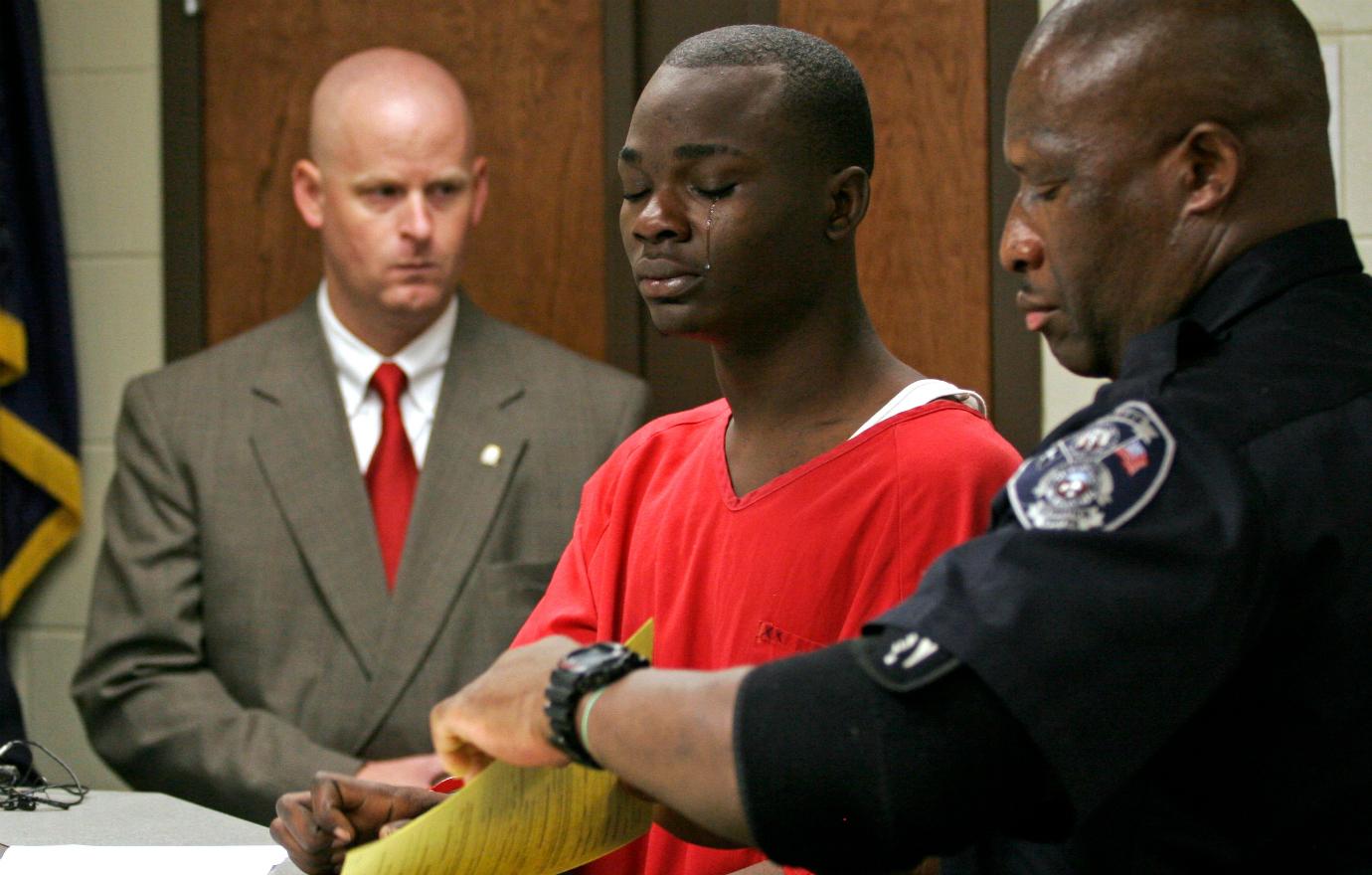 It was Halloween in 2008 in Sumter, South Carolina. Most people who hear a knock on their front door that night expect trick-or-treaters, but Quentin Patrick was not most people. He was a convicted drug dealer and thought the knock came from rival gang members. He pulled out his full-auto AK-47 and fired at least 29 bullets through the door. 12-year-old T.J. Darrisaw was hit 11 times and died. His father and younger brother were also hit by bullets but survived. Patrick received a thirty-year sentence for the killing.
Article continues below advertisement
6. Killer Preacher.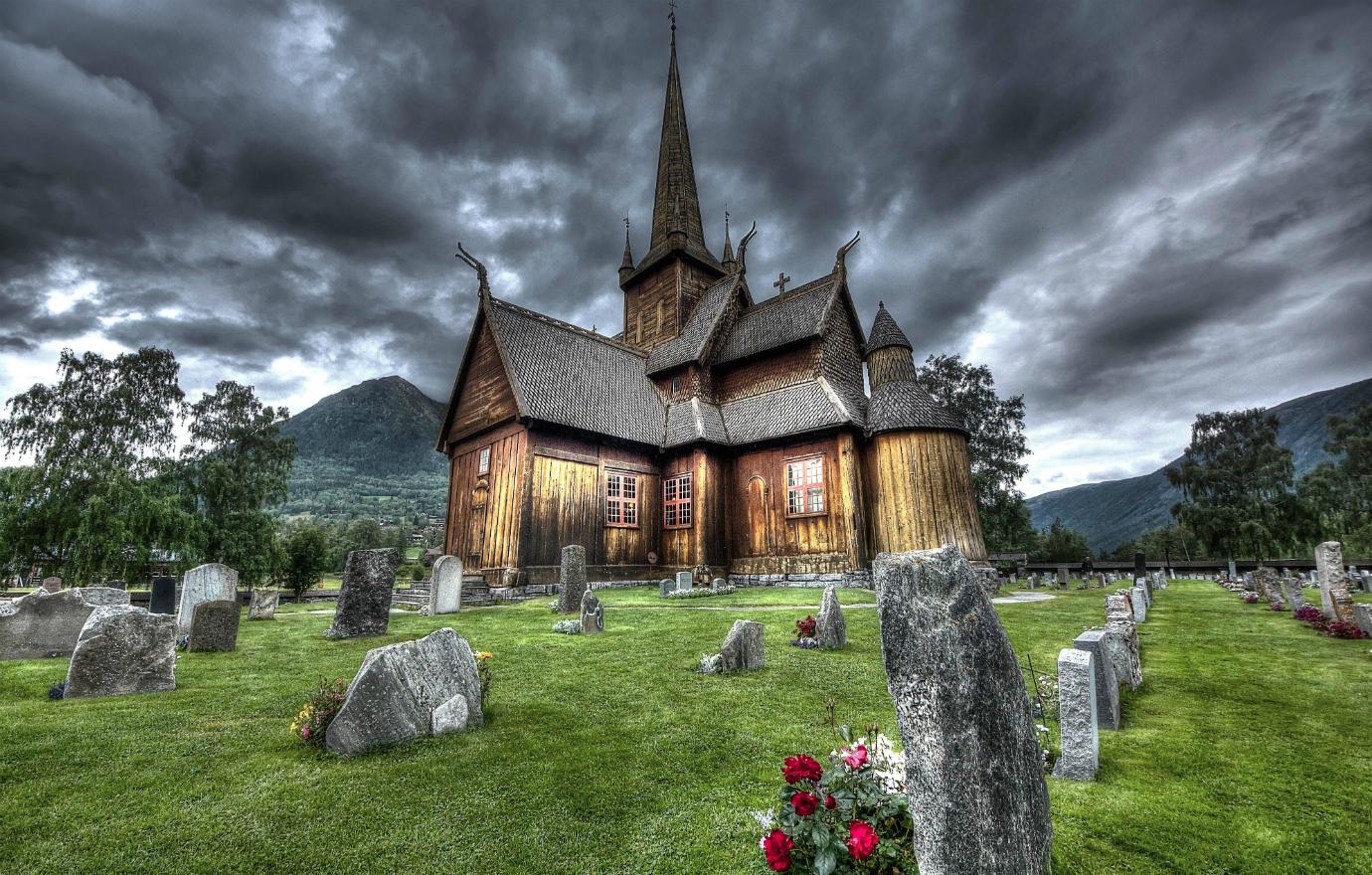 John D. White had served two separate prison terms for stabbing one woman and murdering another — but by 2012, he was a pastor at a small church in Michigan. He became romantically involved with a female neighbor and on Halloween night that year, while she was getting her three-year-old grandson dressed up, White strangled her to death. He dumped her body in the woods then returned to finish dressing the grandson. White was arrested for murder but couldn't remember if he'd had sex with the woman's corpse. White committed suicide in his prison cell.
Article continues below advertisement
7. The Tool-Box Killers.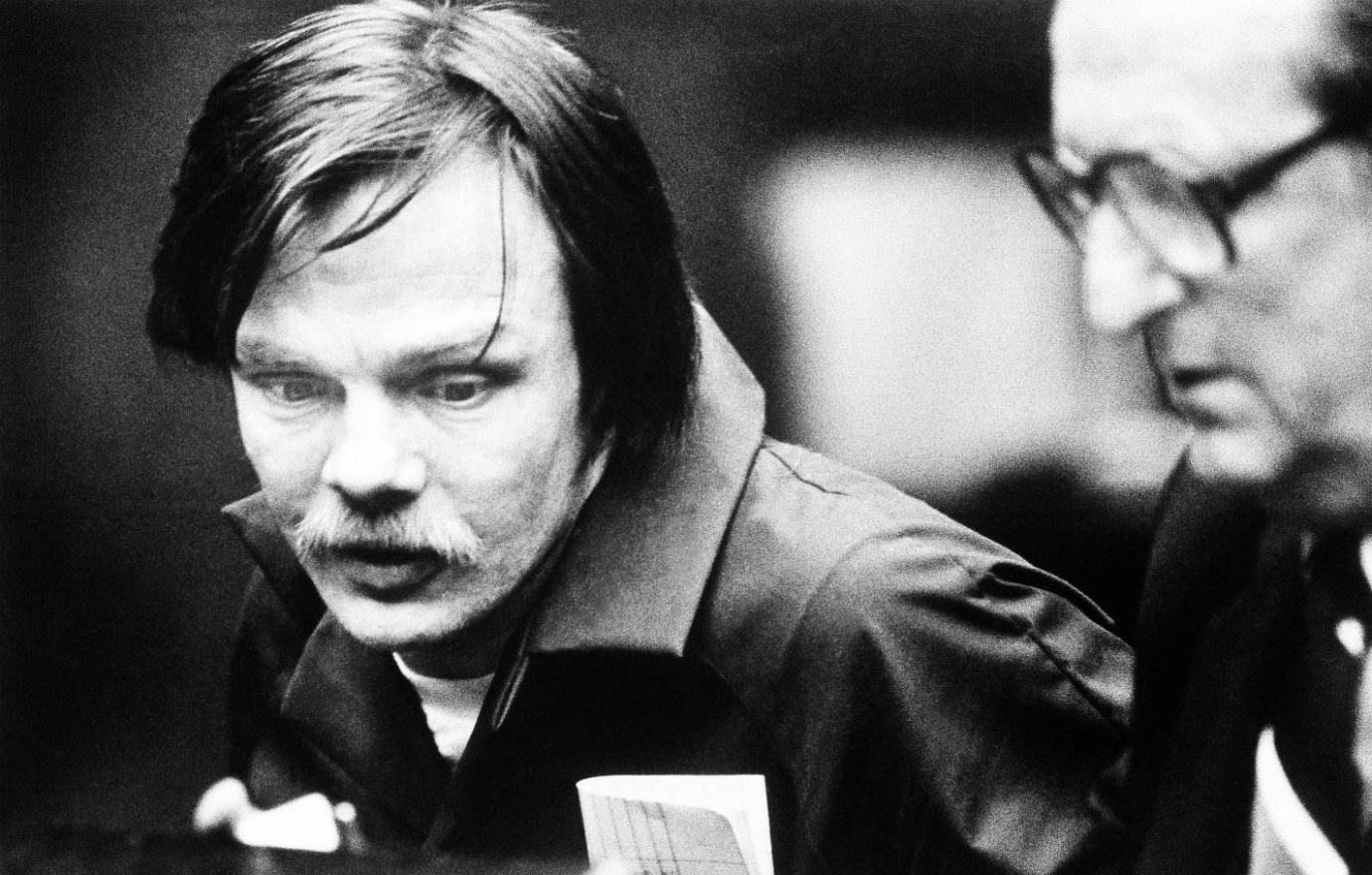 The Tool-Box killers — Lawrence Bittaker and Roy Norris — got their name from the way in which they killed five teenage girls from California in 1979. They used tools like hammers and pliers to kidnap, rape, torture and kill. On Halloween night that year, they picked up a hitchhiking 16-year-old — Shirley Ledford — and did unspeakable things to her before dumping her mangled body on a lawn.
Article continues below advertisement
8. A Nightmare on Aspen Meadow Street.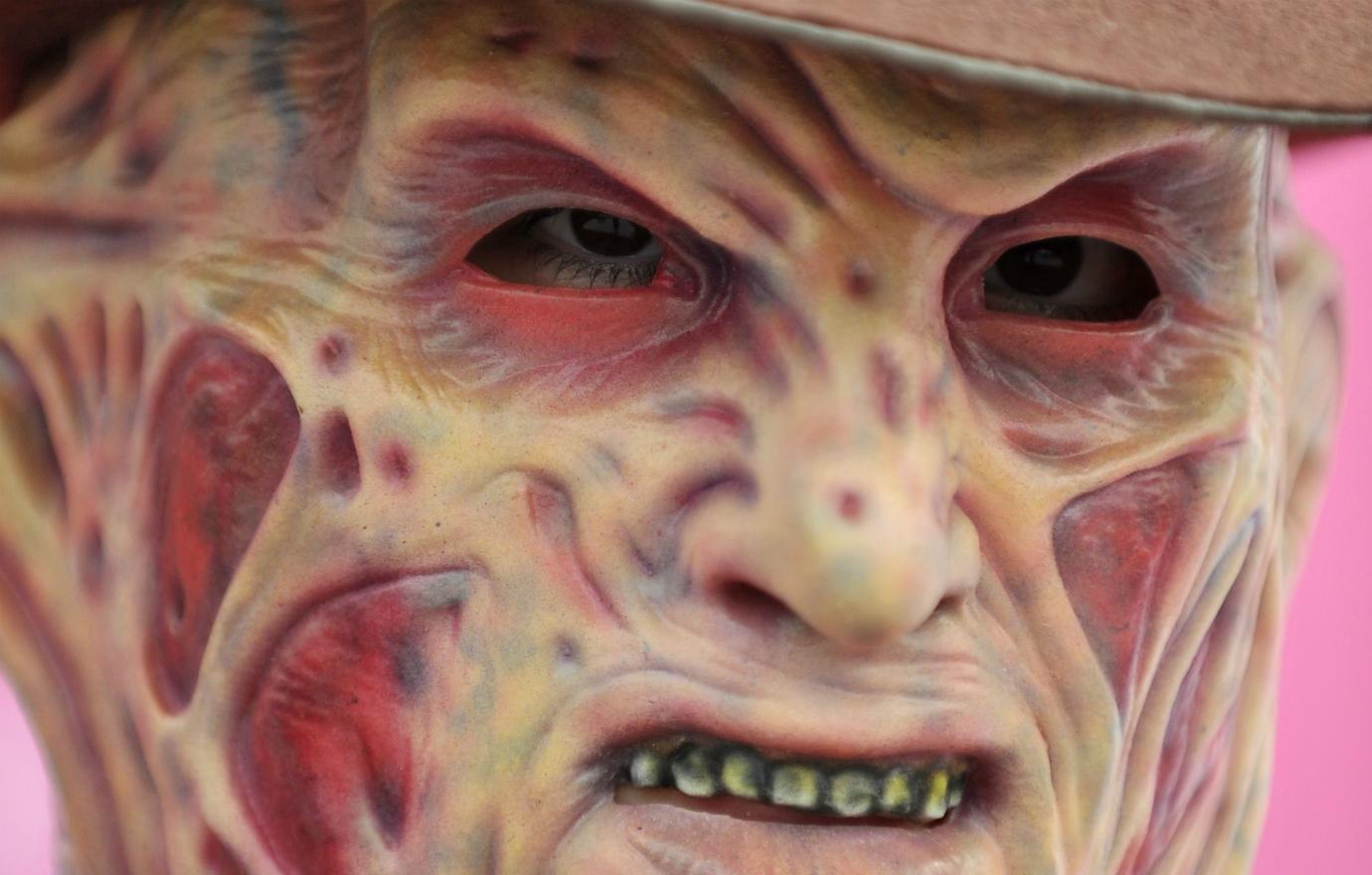 In 2016, a man dressed as Freddie Krueger shot five people with a shotgun at a San Antonio Halloween party. The incident happened when two men — one of whom was in the Krueger outfit — got into an altercation at a party they had crashed. None of the five people died that night, and the man in that Krueger mask evaded capture.
Article continues below advertisement
9. Today's Lesson Is Murder.
It was 2016's Halloween in Fort Worth, Texas. Cary Heath, an Air Force veteran and Cedar Hill ISD middle school teacher, was with his wife chatting to two roommates, Daniel Haros and Phillip Evans at a neighboring Halloween house party. The conversation was described as 'cordial' and Heath and his wife then went home. But just after 3 a.m., Heath returned with a rifle and murdered them both in cold blood. One witness allegedly saw Heath standing over one body and beating it with the rifle. He was convicted of capital murder for both deaths.
Article continues below advertisement
10. The Halloween From Hell.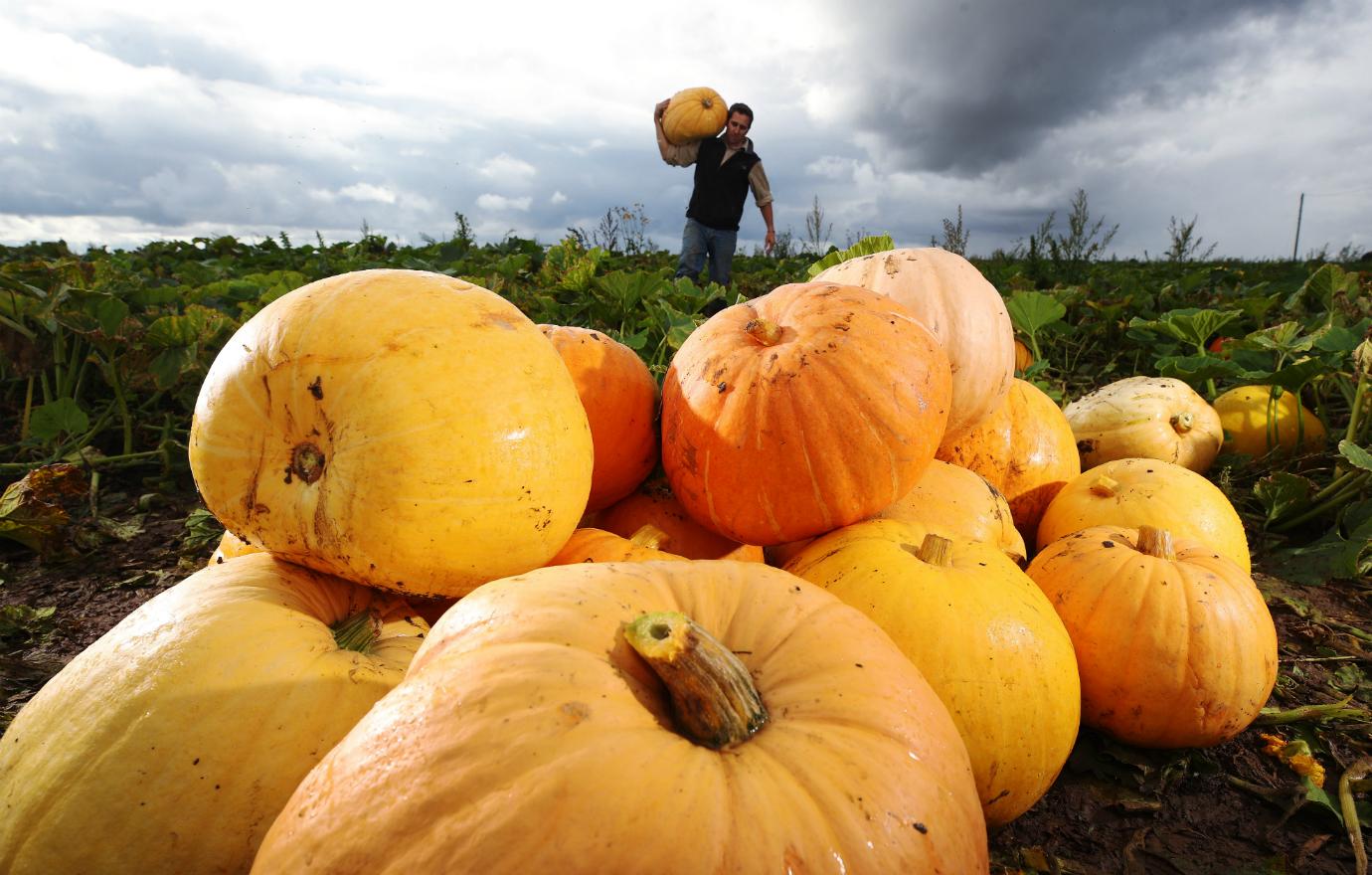 16-year-old Devon Griffin came home on Halloween in 2010 to a tragic surprise. His stepfather was in bed with his body covered in blood having been shot five times. Police found two more members of Griffin's family had been killed. His older brother had been bludgeoned with a hammer and his mother had been raped and shot. The killer was Griffin's stepbrother, William "BJ" Liske. He pleaded guilty and killed himself while in prison in 2015.