Snapchat Killer? Cops Say Murdered Teen Caught Creep On Cameraphone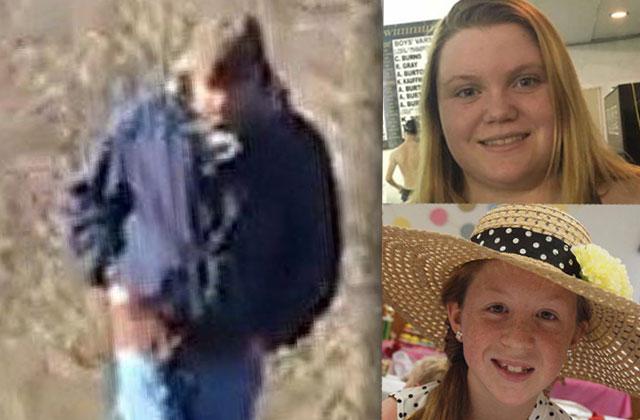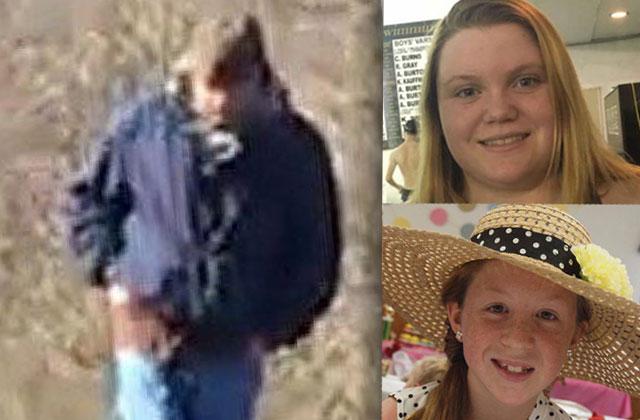 A man who may have killed Indiana teens Abigail Williams and Liberty German was caught on German's cell phone before their murders, police have claimed. Could her Snapchat account crack the case? Click through to see the chilling clues.
Article continues below advertisement
LISTEN TO THE SHOCKING RECORDING: Police believe they have a suspect in the brutal killing of the young girls in Delphi, Indiana, last week. They released a six-second recording that German took just before she was murdered, featuring an ominous voice heard sternly saying "go down the hill."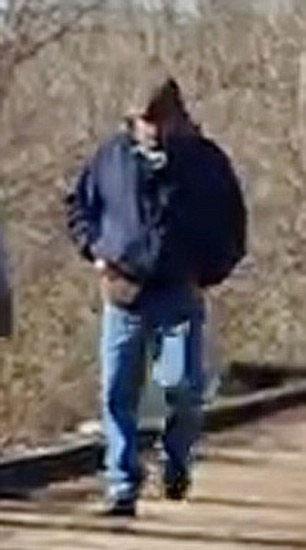 A man was photographed near the Monon Bridge near where Abigail Williams, 13, and German started their walk on February 13,, 2017. "Following an extensive search at approximately 12:15 p.m. on February 14, 2017, the bodies of the two girls were found in a wooded area near the Delphi Historic Trail, approximately one-half mile upstream from the bridge," the Indiana State Police said in a statement.
Article continues below advertisement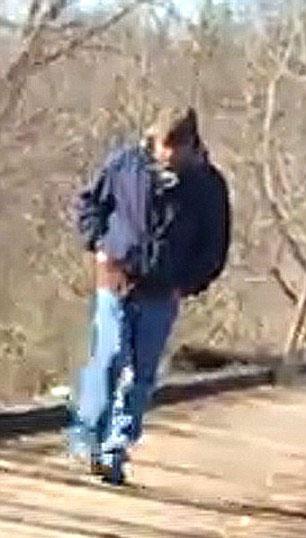 This white male, wearing a hoodie, blue coat and jeans was identified by the police as the main suspect in the case. Police did not reveal how the girls were killed, keeping the gruesome details from the public as they went on a manhunt for those responsible for the double murders.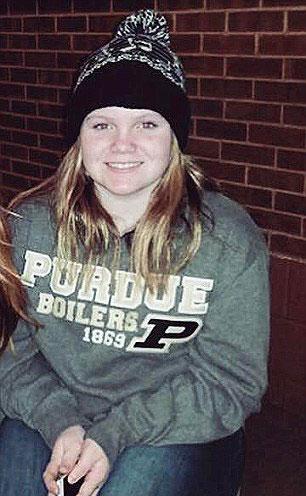 "This young lady is a hero. There's no doubt," Indiana State Sgt. Tony Slocum said about German's quick thinking in taking the recording.
Article continues below advertisement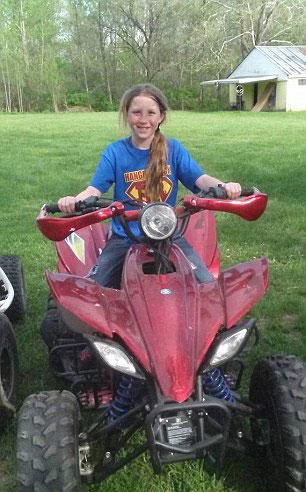 "We are actively looking for this person. This person is our suspect," Sgt. Slocum said about the man they believe could be connected to the killing of the young girls.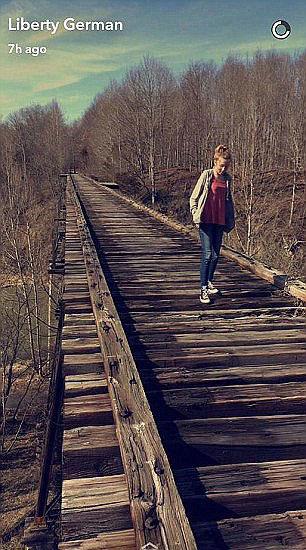 Williams and German were actively posting on social media before they disappeared, with German Snapchatting a video of Williams walking down the bridge at 2:07pm.
Article continues below advertisement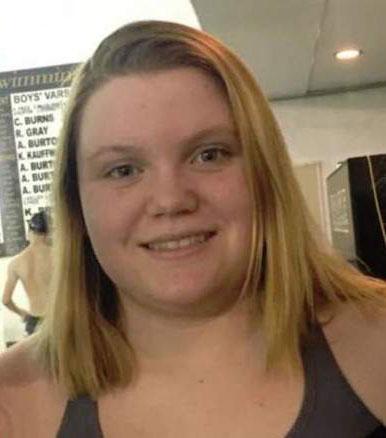 The FBI placed the suspect on their Most Wanted List. The Delphi Police explained why he was a target, saying that "preliminary evidence has led investigators to believe the person, in the distributed photograph, is a suspect in the investigation of the homicides" of the two teens.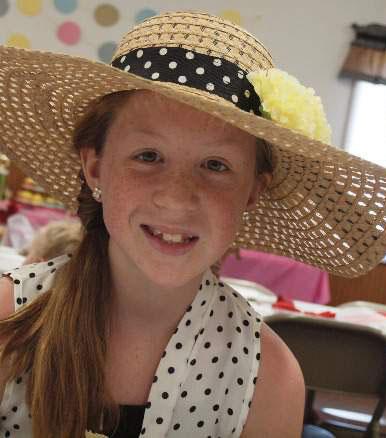 A $41,000 reward has been offered for information leading to the arrest of a suspect. Anyone with information about this case was asked to call the Delphi Homicide Investigation Tip Line at (844) 459-5786. Information could also be reported by calling the Indiana State Police at (800) 382-7537, or the Carroll County Sheriff's Department at (765) 564-2413. Information could also be emailed to Abbyandlibbytip@cacoshrf.com and could be anonymous. Stay with RadarOnline.com for updates to the story.
We pay for juicy info! Do you have a story for RadarOnline.com? Email us at tips@radaronline.com, or call us at (866) ON-RADAR (667-2327) any time, day or night