Supermodels, Super-sized Paychecks! The World's 10 Highest-Paid Catwalk Pros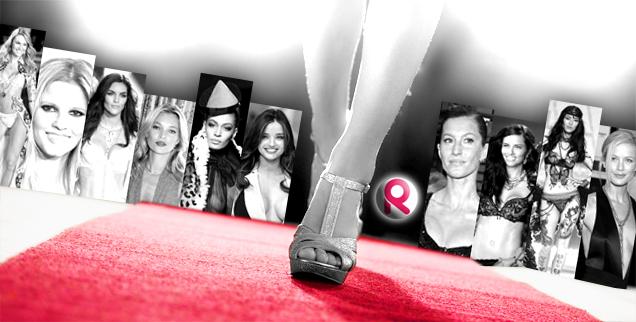 These smoking hot women strut their stuff on the catwalk and get paid a pretty penny - check out RadarOnline.com's gallery of the World's Top 10 Highest Paid Supermodels.
Article continues below advertisement
Lara Stone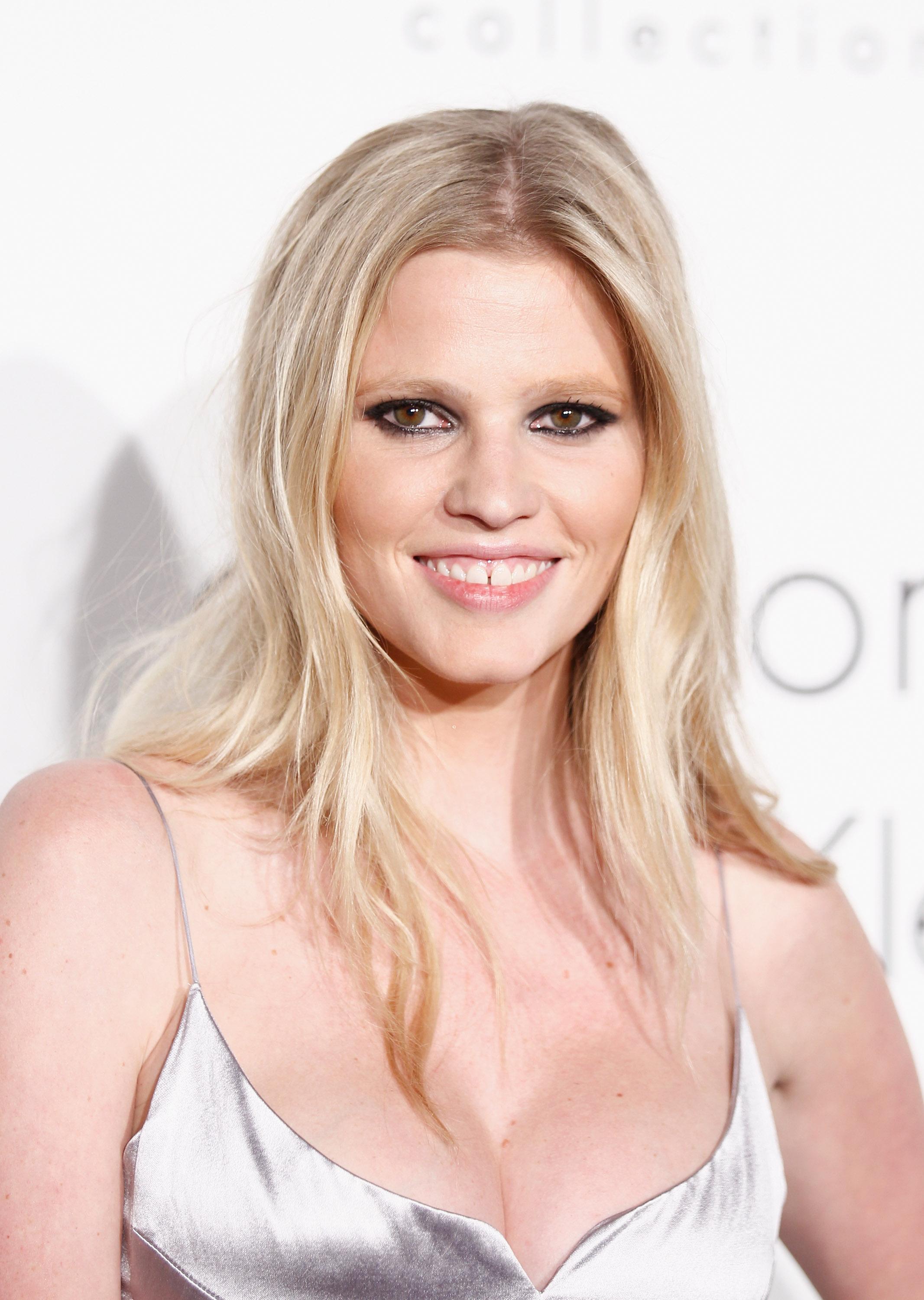 #10: Lara Stone: $3.2 million
The Dutch supermodel, 29, signed an exclusive deal with Calvin Klein in 2010 that featured her in ads for Calvin Klein Jeans, ck Calvin Klein and Calvin Klein Collection. The blonde continues her work for the Klein brands after taking time off in May to have her son by her husband, Britain's Got Talent star David Walliams (who has recently hit the headlines by discussing his pal Simon Cowell's own baby news!). Lara turned her life around in 2009 after undergoing rehabilitation for alcoholism; the stunner had admitted to once being a violent drunk. Lara told Vogue UK of her rehab stint, 'It was the best thing I've done in my entire life."
Candice Swanepoel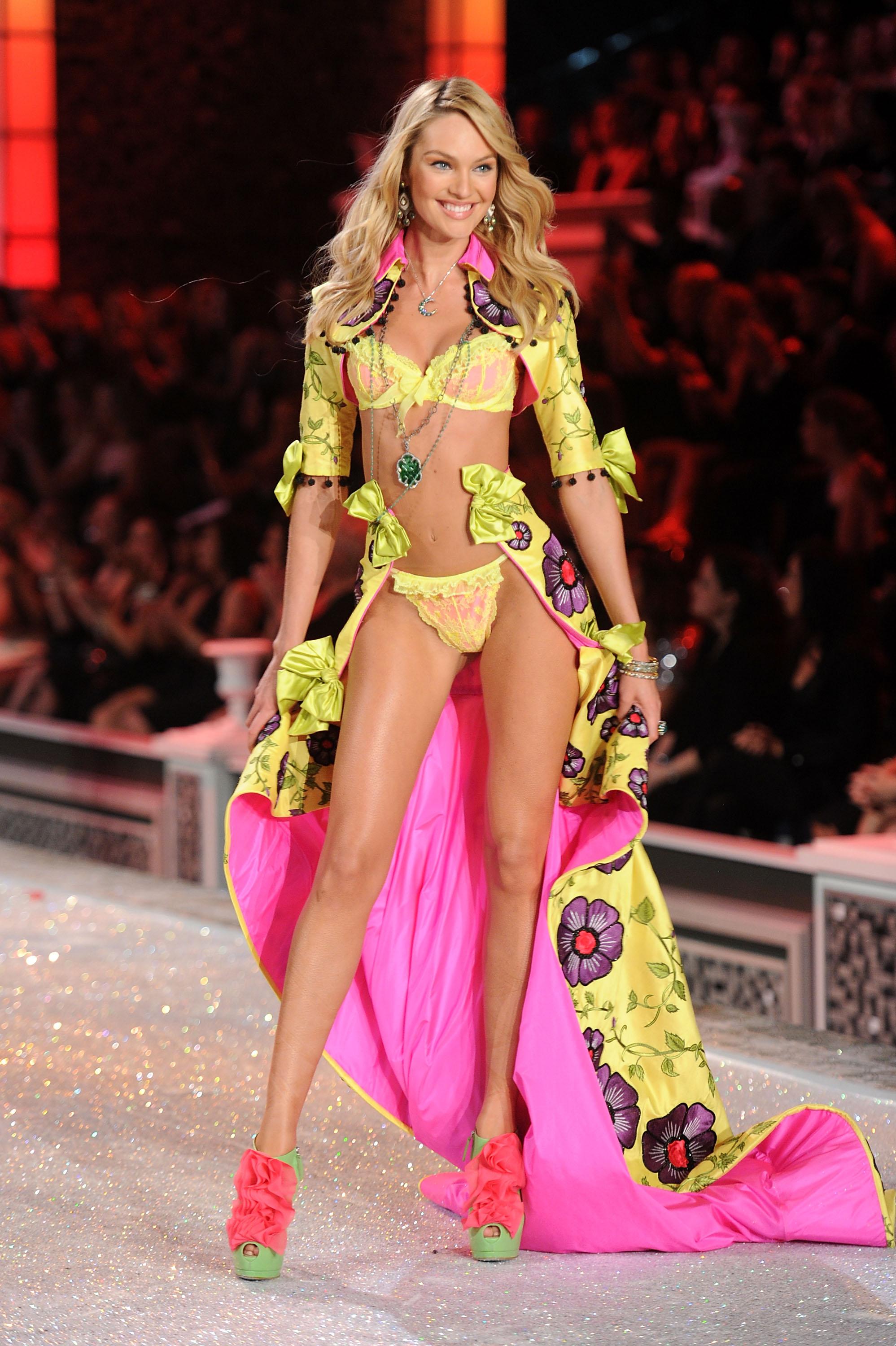 #9: Candice Swanepoel: $3.3 million
The South Africa native, 24, was recruited by a modeling scout at a flea market when she was only 15. Like many top models, Candice rakes in the cash as part of the Victoria's Secret Angels team; but she's also posed for Versace, Juicy Couture and Max Factor, Forbes reported. Sorry, guys, she's taken—Candice has a long term boyfriend, Brazilian model Hermann Nicoli. The two were photographed getting all touchy-feely during a Miami beach vacation this spring.
Article continues below advertisement
Joan Smalls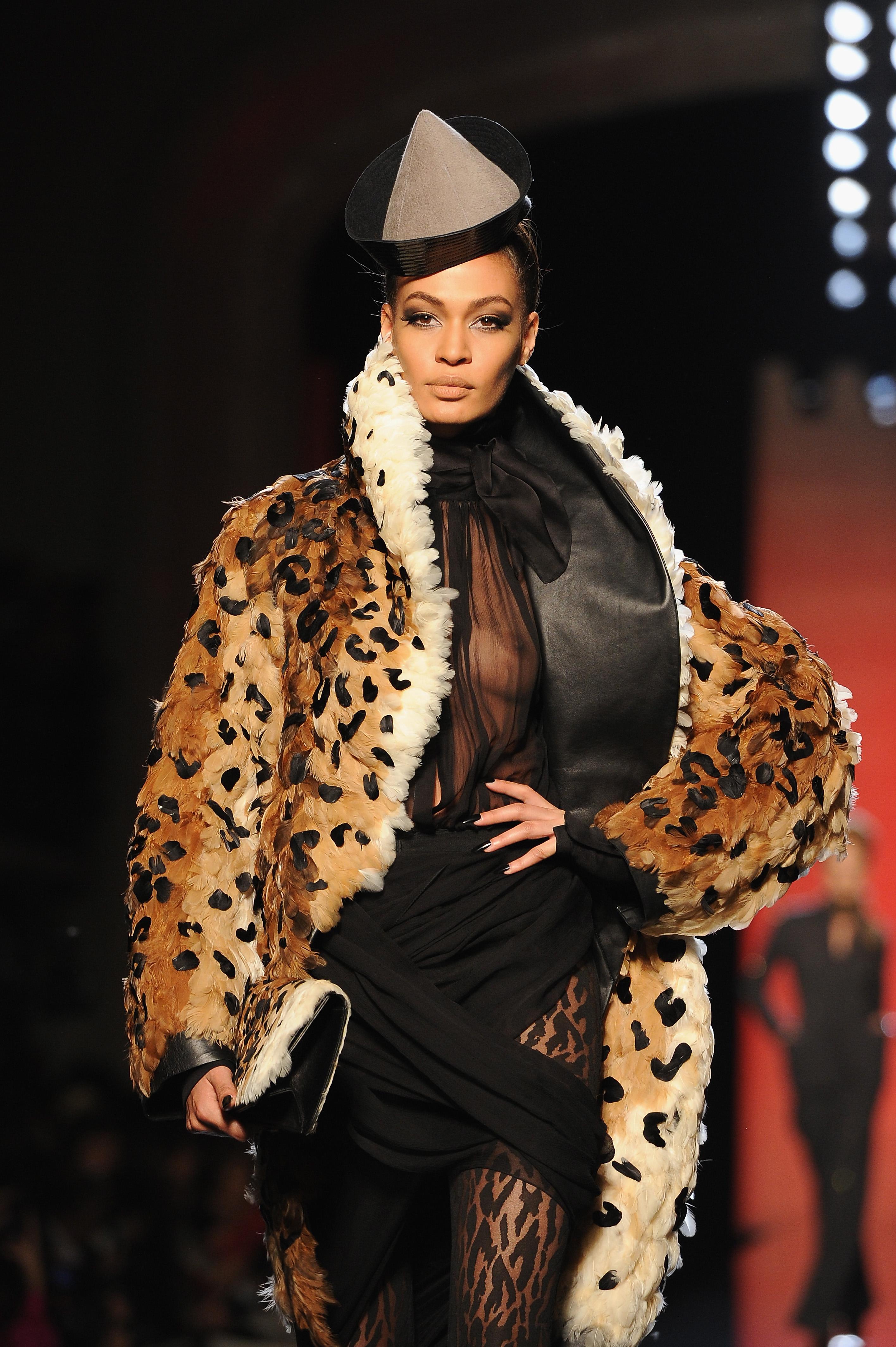 #8: Joan Smalls: $3.5 million
Puerto Rican Joan, 25, made the Forbes top money models list for the first time this year. She's been rising steadily in the industry and is the first Latina ambassador for Estee Lauder. In 2010, Joan first achieved fame when she walked the runway exclusively for Givenchy. Joan has also worked for Chanel, Lacoste, and Calvin Klein Jeans; she's graced the cover of Vogue, Harper's Bazaar and GQ. The co-host of MTV's House of Style, Joan is dating former model and businessman Bernard Smith.
Article continues below advertisement
Carolyn Murphy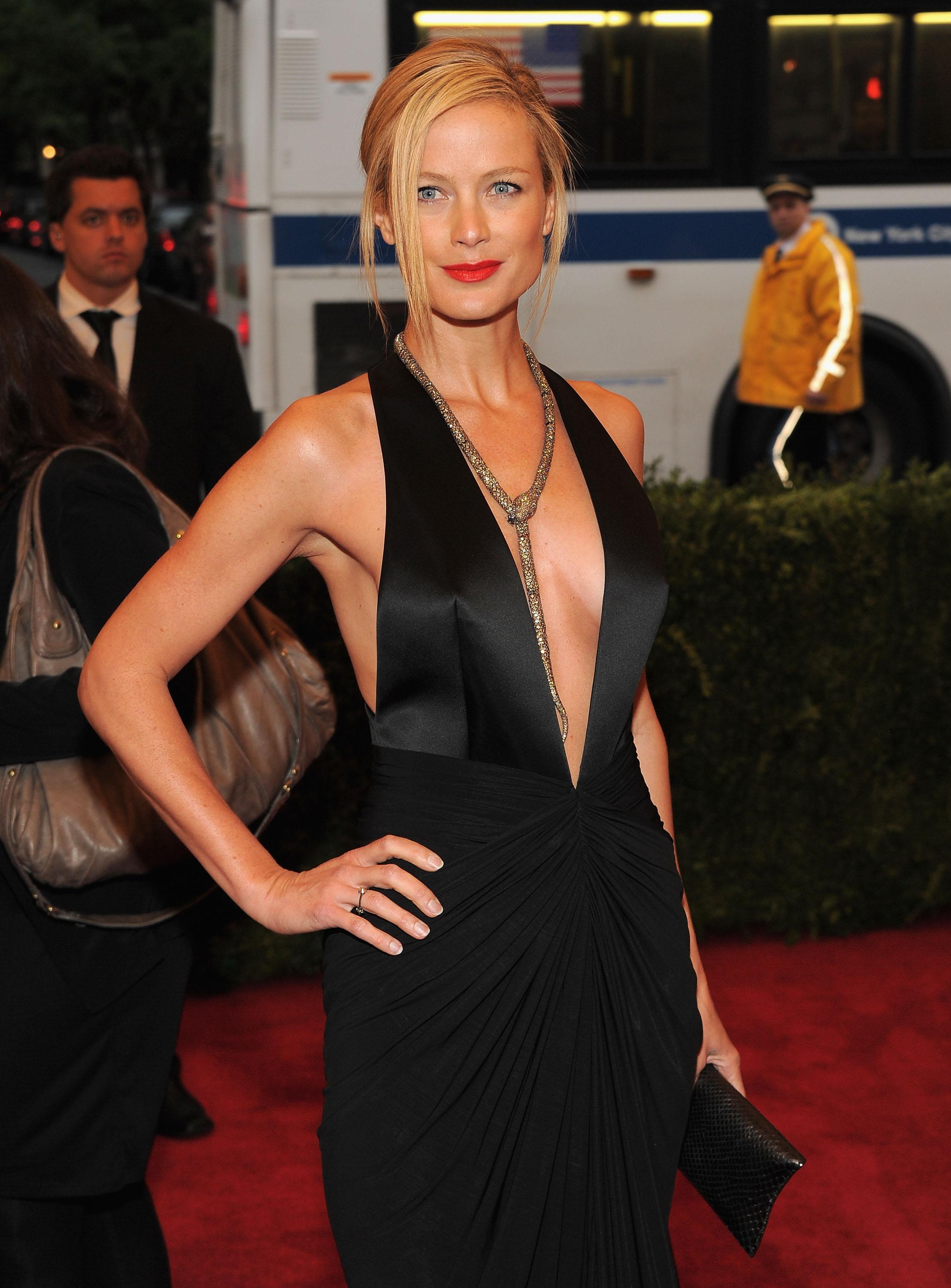 #7: Carolyn Murphy: $3.6 million
Florida-born Carolyn, now 38, is still going strong after modeling since the age of 17. Since then, she's worked with the likes of Steven Meisel and Mario Testino to Karl Lagerfeld and the late Helmut Newton. The cool blonde has been the face of Estee Lauder since 2001. She acted as Project Runway: All Stars season 2 host last year and nabbed contracts with Coach, Ann Taylor Loft and Carlo Pazolini. Carolyn has a daughter, Dylan, with ex-husband, surfing businessman Jake Schroeder (fun fact: their honeymoon sex video in Barbados, which wasn't meant for the public, surfaced online in 2006).
Article continues below advertisement
Hilary Rhonda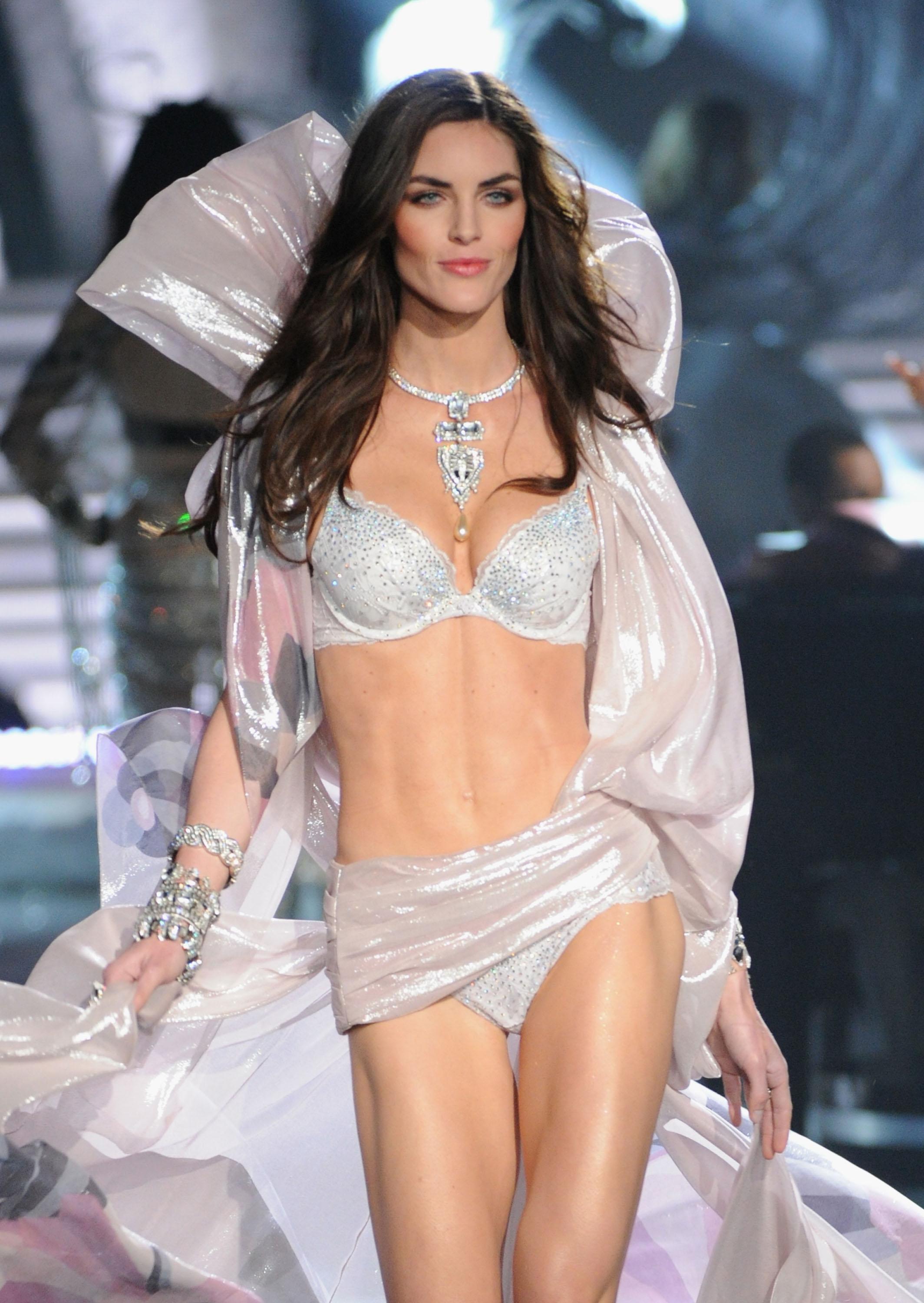 #6: Hilary Rhoda: $4 million
Best known for being the face of Estee Lauder for seven years, and looking sexy in Sports Illustrated Swimsuit issues, Hilary, 26, is having a great year. With her mother, Marianne, acting as her manager, the dark-haired, 5'11" beauty signed deals with Nike and Hugo Boss, and according to Forbes, she still rocks the runway for her high-profile clients such as Ralph Lauren and Victoria's Secret. Maryland gal Hilary, who's constantly sharing her thoughts to her Twitter followers, recently got back together with former hockey player boyfriend, Sean Avery, the New York Post reported this May.
Article continues below advertisement
Liu Wen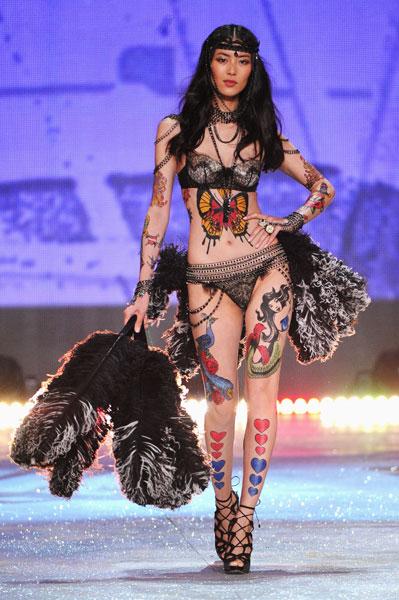 #5: Liu Wen $4.3 million
China's first major supermodel is also the first woman of Chinese descent to make the Forbes list of the top-earning models. Liu, 25 and single, is expected to become an even bigger star as her home country's fashion market explodes. And she's already picked up modeling and endorsement deals from some of the biggest names in fashion and beauty, such as H&M, Estee Lauder, Calvin Klein, and Hugo Boss. In 2009, Liu became the first Chinese model to walk in the Victoria's Secret Fashion Show; the small-chested stunner expressed surprise about being chosen, because, she said, most Victoria's Secret models "have big boobs."
Article continues below advertisement
Kate Moss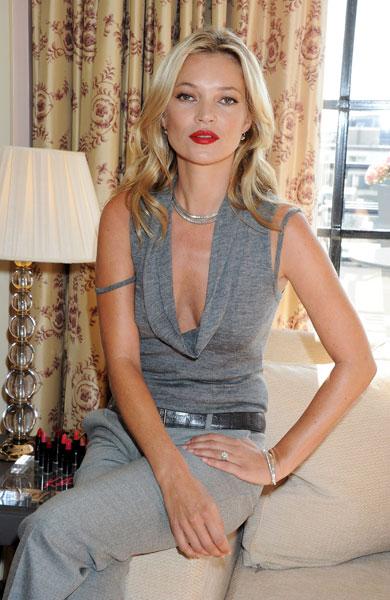 #4: Kate Moss $5.7 million
One of the most famous supermodels of all time, Brit Kate the Great is still strutting her stuff at age 39. Although the waiflike star might be slipping a bit (she finished second on the Forbes top-earning models list last year), Kate still holds a multi-year Vogue Eyewear contract and deals with the cosmetics company Rimmel and Italian designers Versace and Liu-Jo, according to Forbes magazine. Kate, who's married to The Kills guitarist Jamie Hince and is mom to daughter Lila, 10, will next pose topless for Playboy to celebrate the magazine's 60th anniversary and her own 40th birthday. The issue will hit newsstands next January.
Article continues below advertisement
Adriana Lima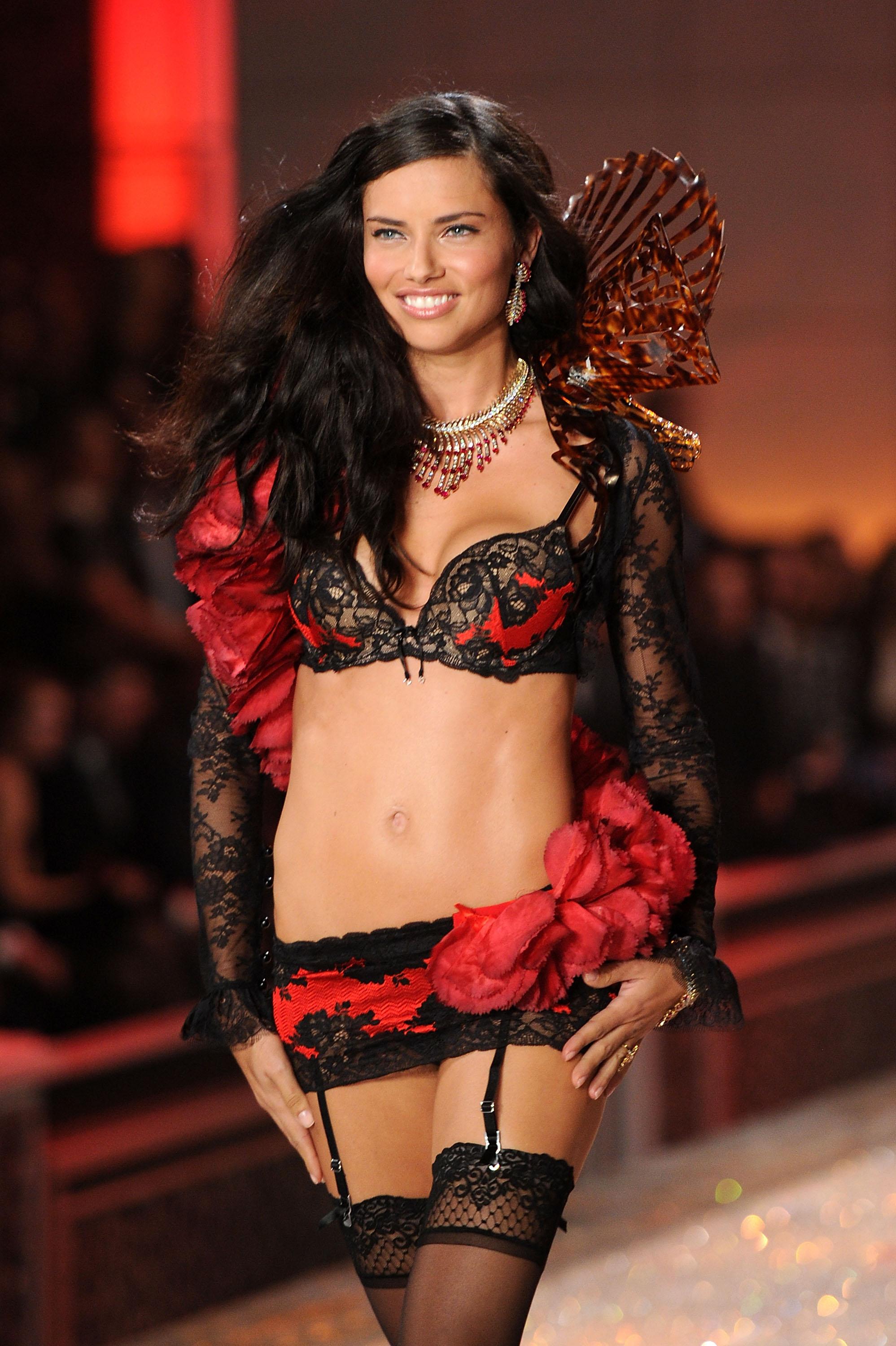 #3: Adriana Lima: $6 million
The 32-year-old Brazilian supermodel has managed to juggle raising two daughters with her husband, Serbian basketball player Marko Jaric, while also picking up endorsement deals. She's been seen everywhere, modeling for such brands as Miu Miu, Donna Karan, Mavi Jeans and Metrocity. And Victoria's Secret fans can't get enough of Adriana; she's modeled for the company since 2000! Incredibly, Adriana is amazed by her successful career. "I don't think I'm sexy," she recently told Access Hollywood.
Article continues below advertisement
Miranda Kerr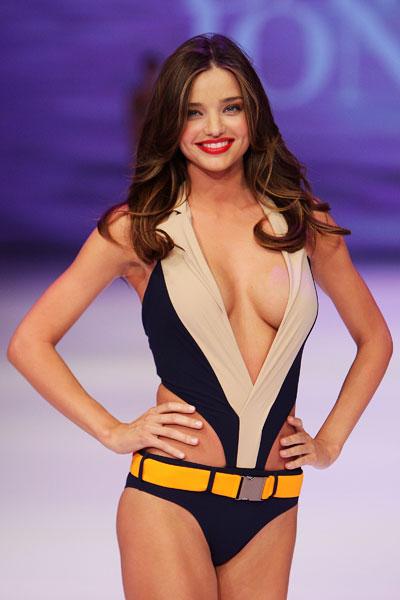 #2: Miranda Kerr: $7.2 million
The Australian beauty first shot to fame in 2007 as a Victoria's Secret Angel and there's been no stopping her since. Miranda, 30, left Victoria's Secret this year with rumors swirling she was canned for being a diva; but the model said she was simply too busy to continue with the lingerie company. Indeed! Miranda's still making money from her old contract with Victoria's Secret, but has profited from new deals with Mango, David Jones, Lipton, and Quantas, according to forbes.com. Orlando Bloom's beautiful wife, who had their son, Flynn, in 2011, is even more popular in Asia, where she's modeled for companies like EMODA, Samantha Thavasa and Clear.
Article continues below advertisement
Gisele Bündchen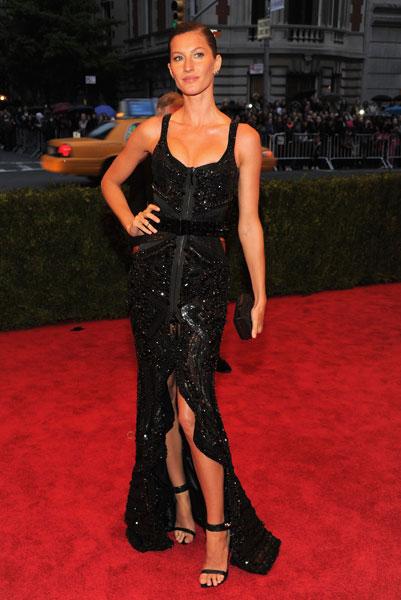 #1: Gisele Bündchen: $42 million
Tom Brady's wife reigns head and shoulders above all the other supermodels, according to Forbes. Even though Gisele, 33, gave birth to her second child, daughter Vivian, with her football star husband last year, she's raked in the endorsement deals, replacing Beyonce as the face of H&M, reportedly beating out Rihanna to model for Chanel, and taking over the David Yurman jewelry account from Kate Moss. The Brazilian beauty, known for her famous "horse walk" on the runway, has been the highest-paid model in the world since 2004.