Dark & Dangerous! 13 Secrets From Behind-The-Scenes Of 'The Sopranos'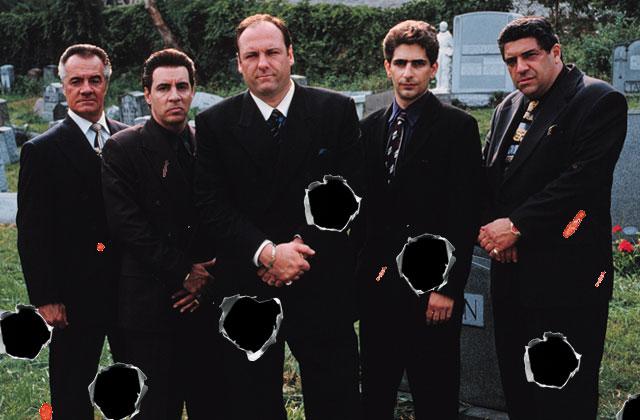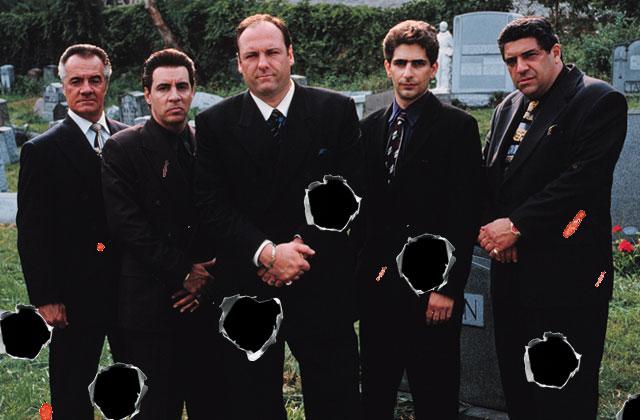 Hearlded as one of television's greatest shows, The ­Sopranos captivated audiences with its ­unflinching look at mob life — in all of its outrageously violent glory — and made stars of James Gandolfini and Edie Falco."This Mafia saga showed just how complex and involving TV storytelling could be," says critic James Poniewozik, "inspiring an explosion of ­ambitious dramas on cable and off." cc
Article continues below advertisement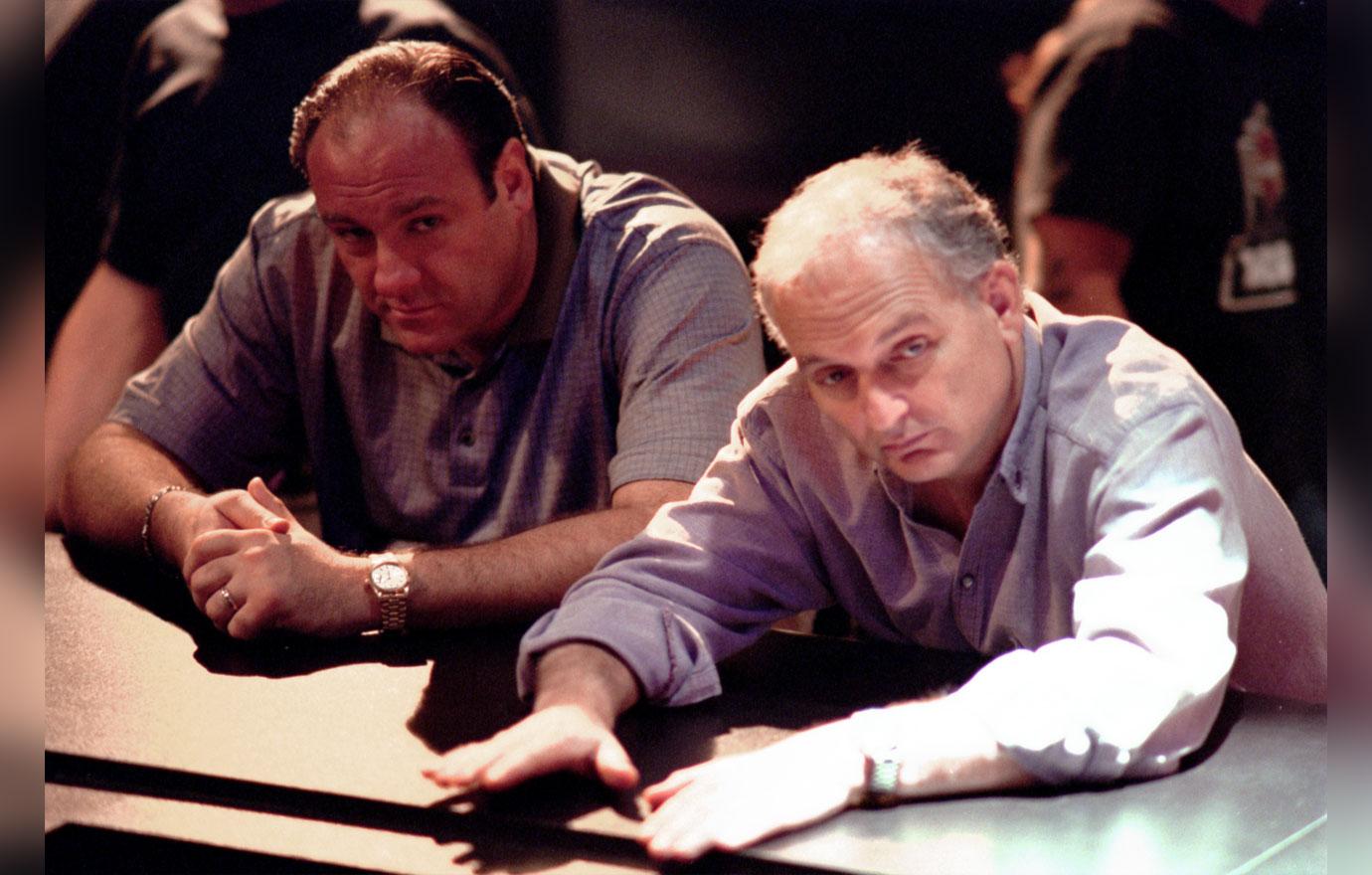 Creator David Chase confesses if the pilot for The Sopranos hadn't been picked up, he would have shot an extra hour of material and released a film instead. At the end of this hypothetical movie, mob boss Tony ­Soprano (Gandolfini) ­panics while trying to kill his mother with a pillow.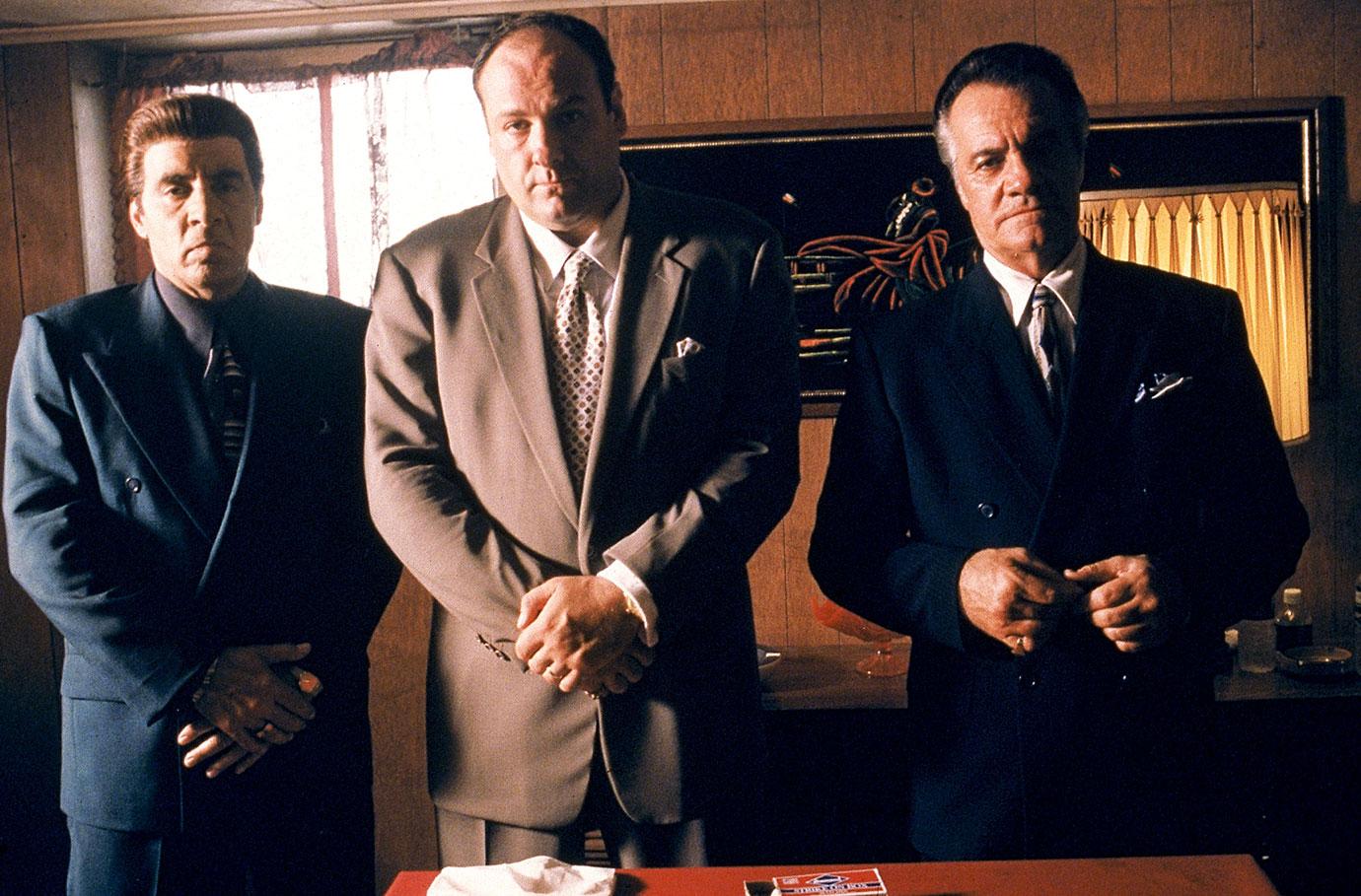 HBO was worried viewers would think the show was about opera singers, so designers changed the "r" in the logo to look like a gun.
Article continues below advertisement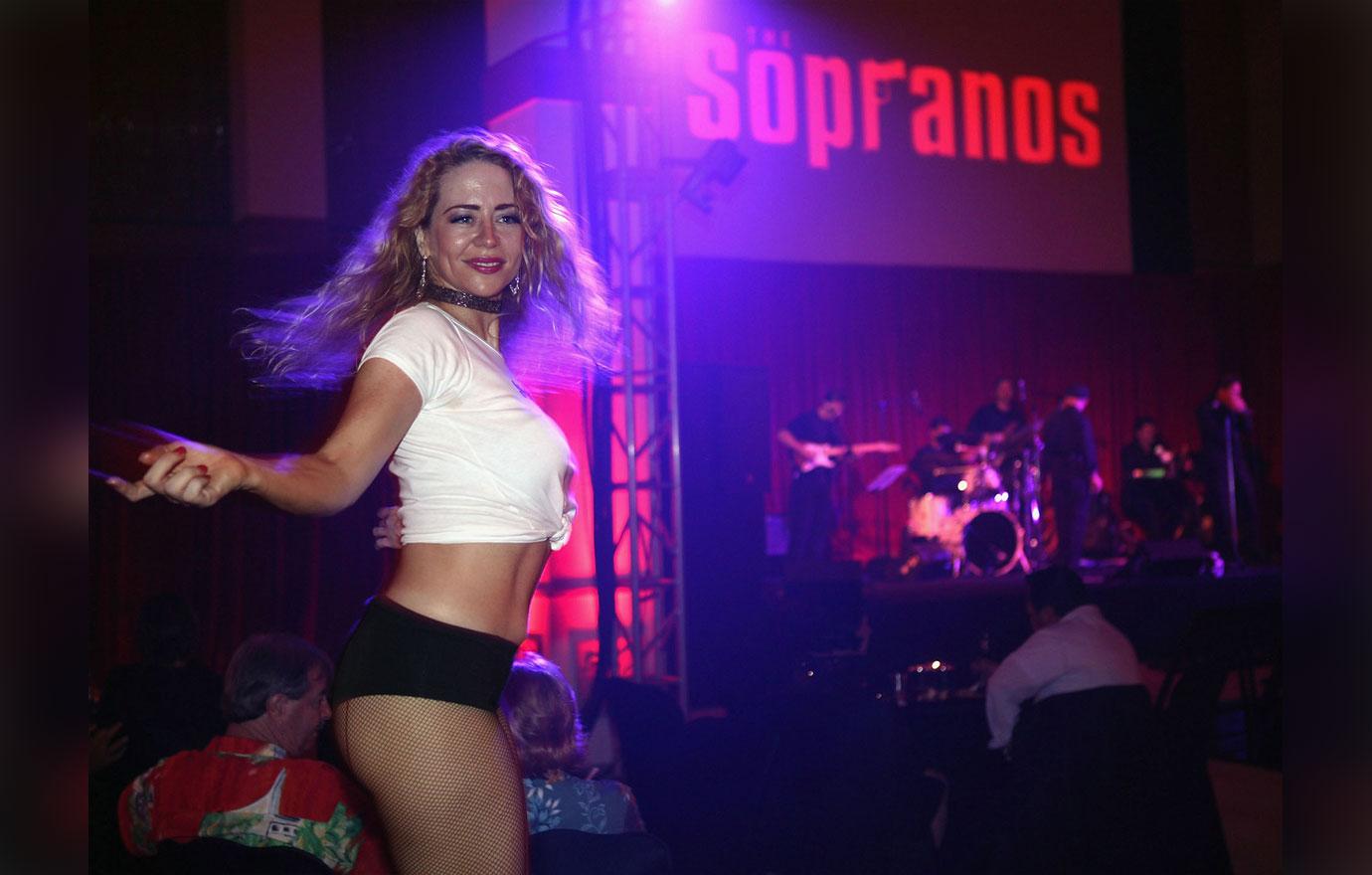 The show was filmed on location in New Jersey and New York and at Silvercup Studios in Queens, N.Y. The Bada Bing! strip club was no studio creation, either.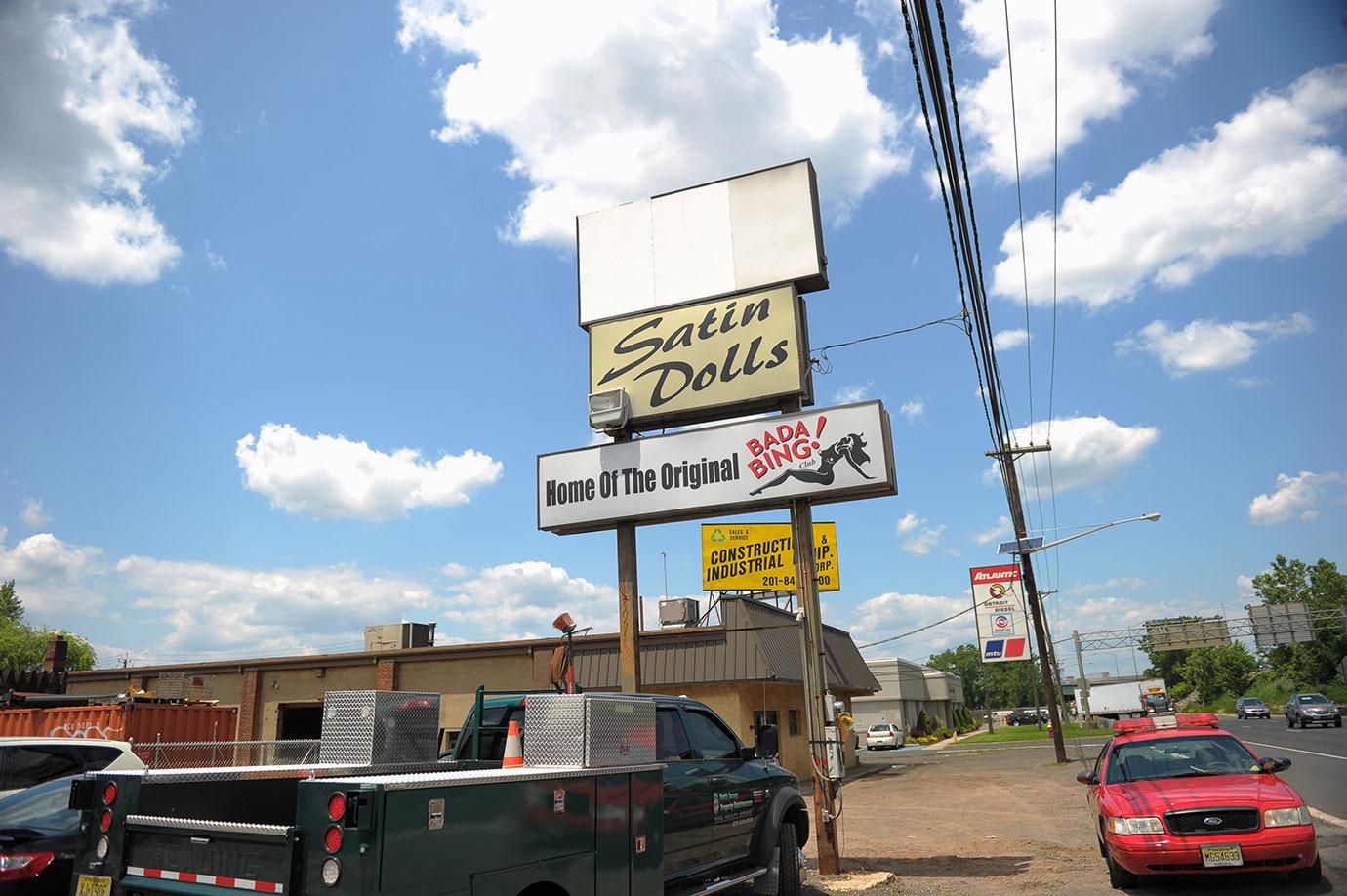 Its scenes were shot at Satin Dolls, a "gentlemen's club" on Route 17 in Lodi, N.J. The large mugshot in the strip club's office is of Frank Sinatra at age 23. In 1938, Sinatra was arrested and charged with "the seduction of a married woman." Many authentic New Jersey businesses were featured in the show, including a restaurant called Pizza Land. In one episode, a sporting goods store, Ramsey Outdoor in Paramus, was depicted as going out of business. Many people became concerned the real store was closing, so the owners took out ads ­announcing they were still open!
Article continues below advertisement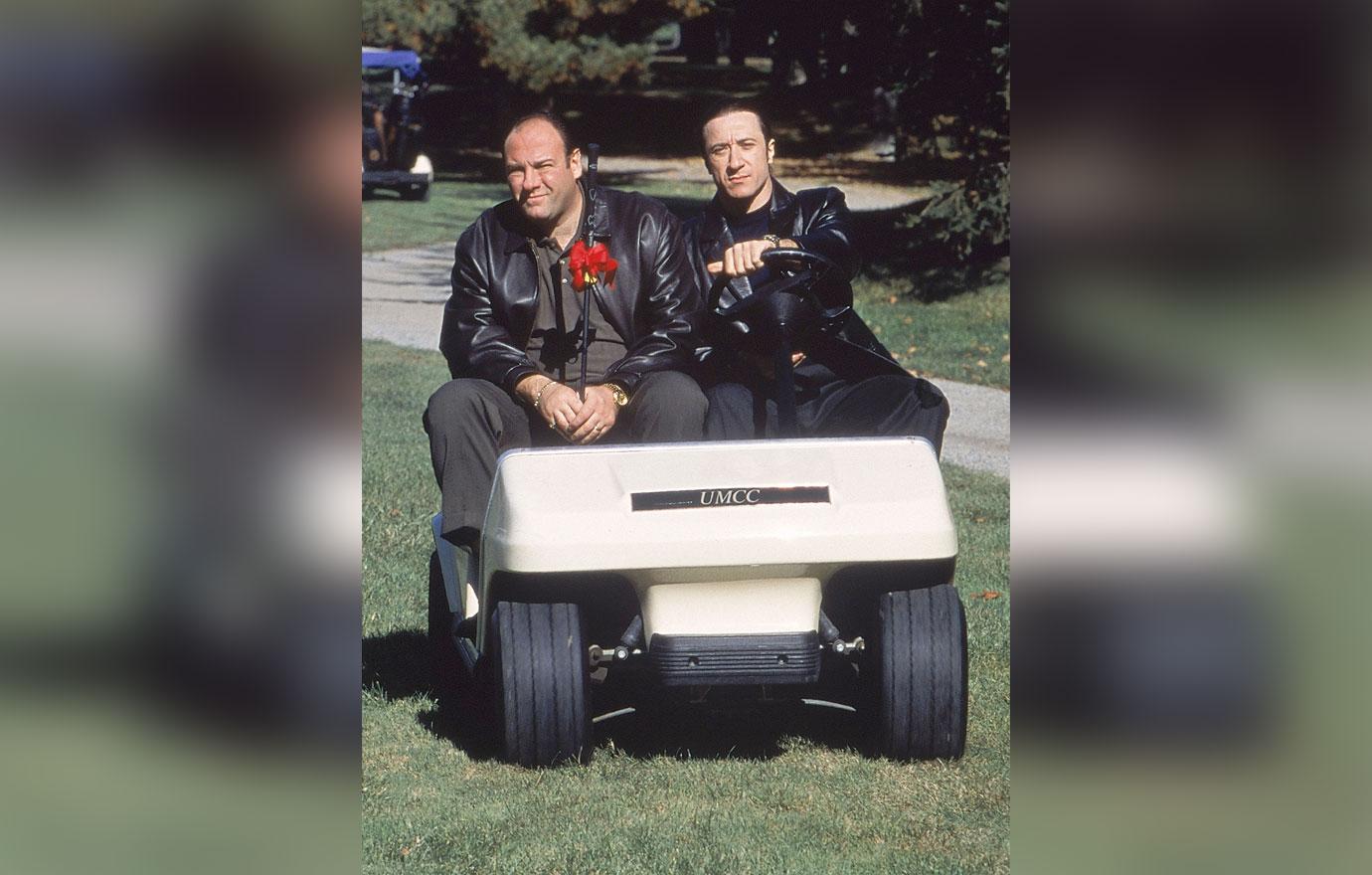 According to the late ­Gandolfini, real-life Mafia members would contact him to compliment him on the authenticity of the series — and offer advice! After the pilot episode aired, a real-life mafioso contacted Gandolfini and told him never to wear shorts again. The advice shows up in the first episode of the fourth season, when Carmine tells Tony he heard about his recent backyard party, and that "a don doesn't wear shorts."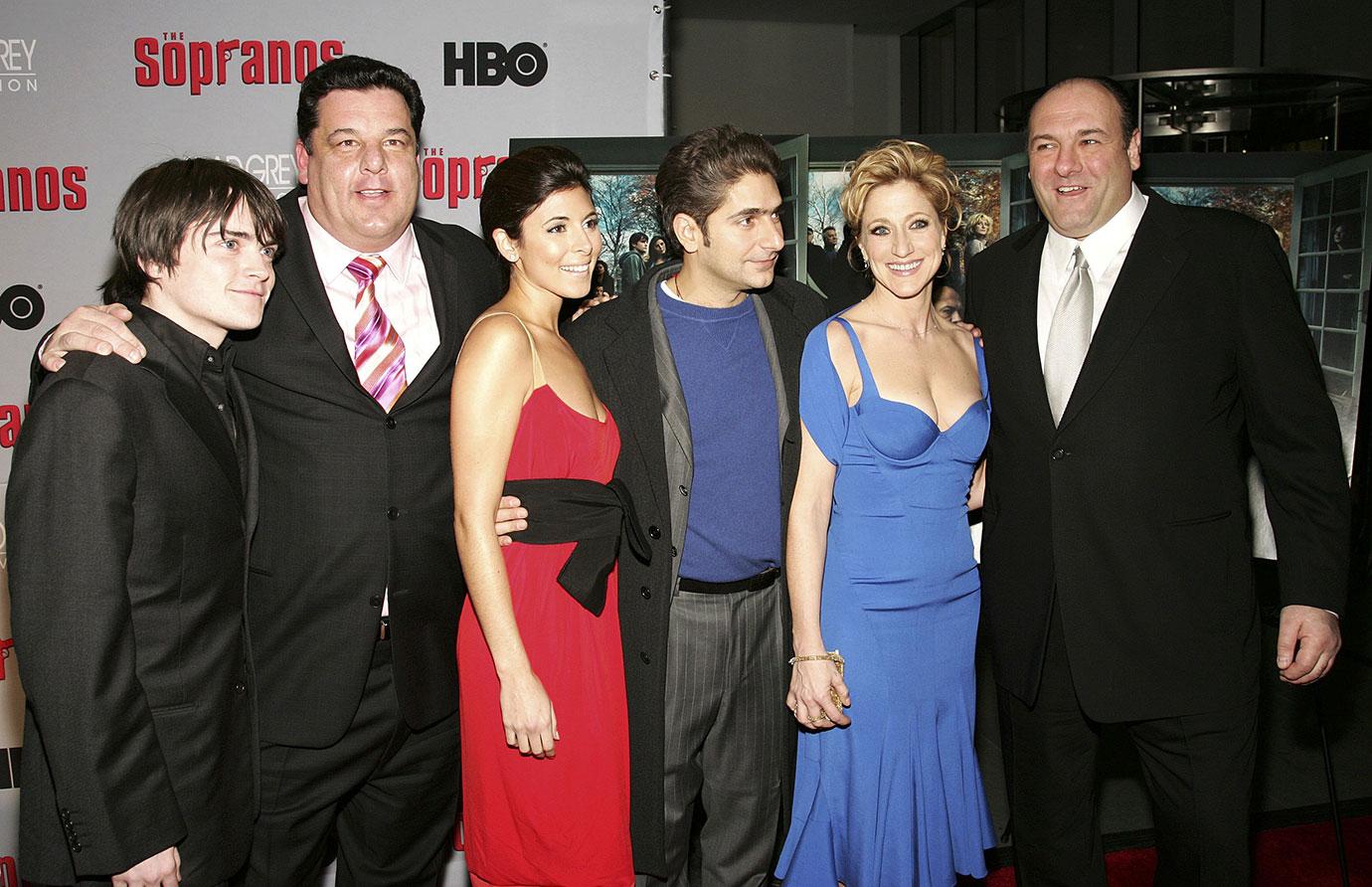 The show eerily predicted the health problem that killed Gandolfini at 51 in June 2013! In season four, during Christopher's drug intervention, Christopher points out the faults of every character in the room and says to Tony: "I'M gonna kill myself? The way you f--kin' eat, you're gonna have a heart attack by the time you're 50!"
Article continues below advertisement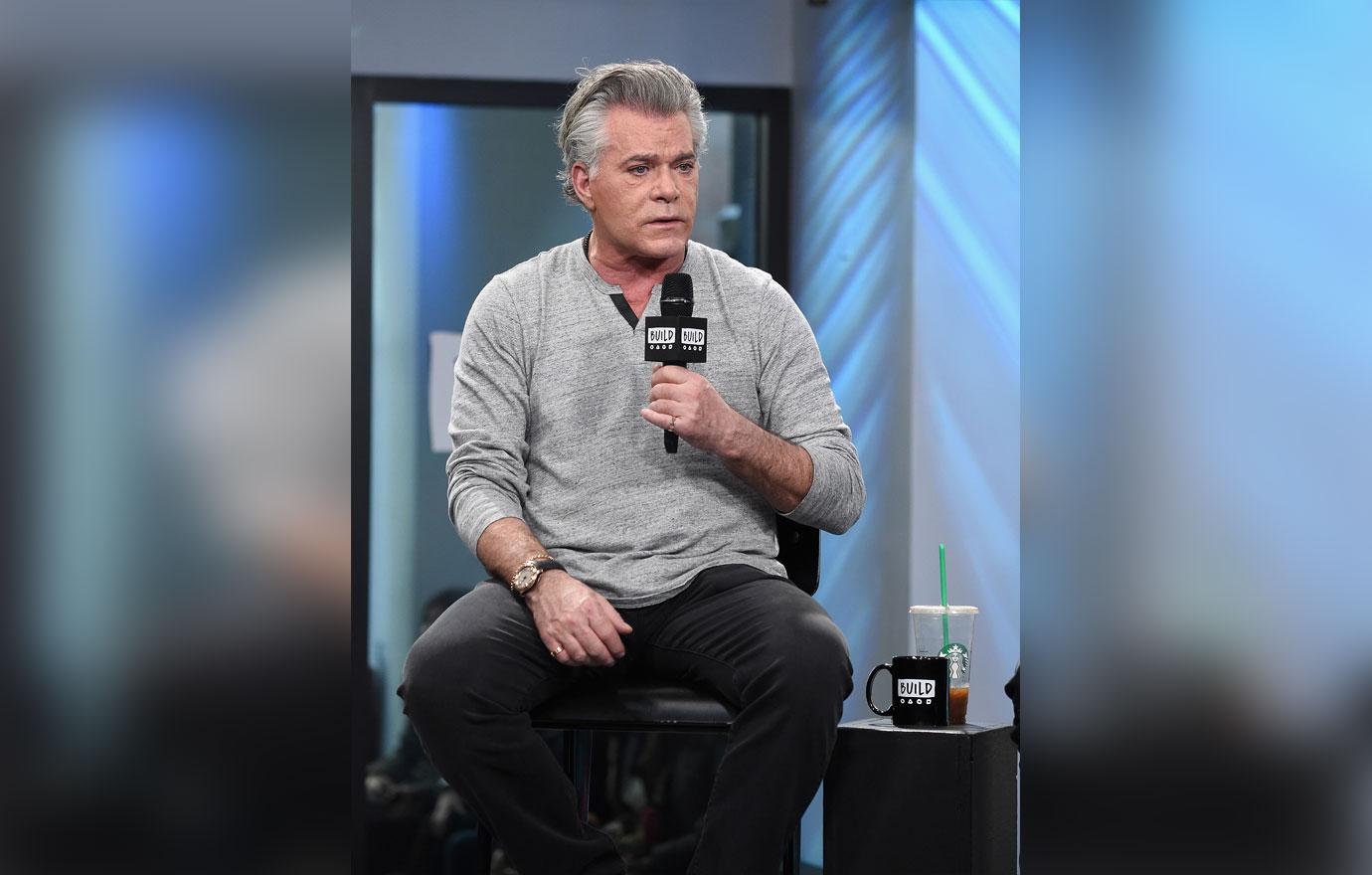 Ray Liotta had been top choice to play Tony. But the current "Shades of Blue" TV star didn't want to commit to a series.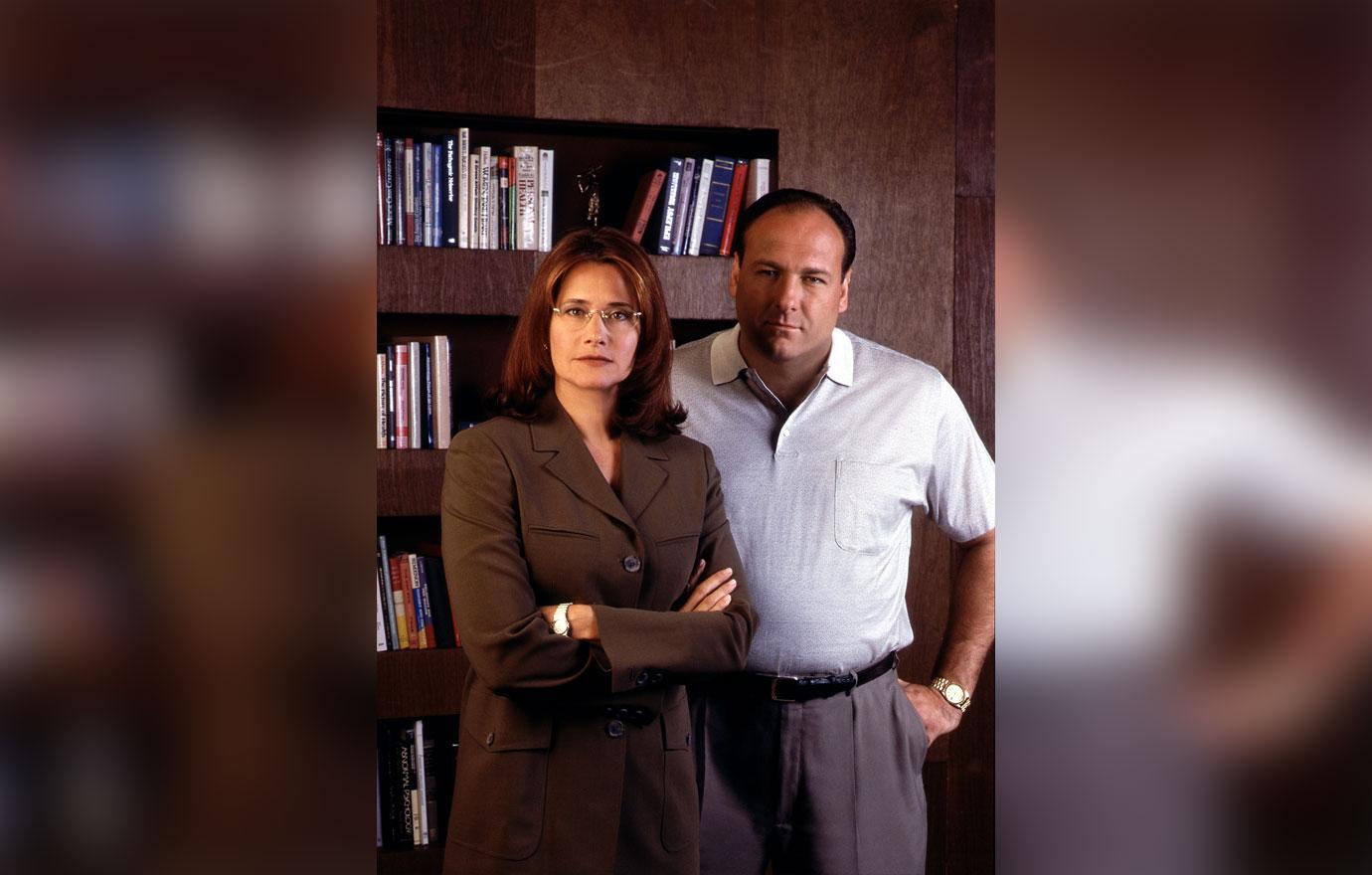 Lorraine Bracco was asked to play Tony's wife, Carmela. However, Bracco thought the character was too similar to her role in 1990's Goodfellas, so she opted to play Tony's therapist, Dr. Melfi — a character loosely based on Chase's therapist! Edie Falco got the Carmela role. Bracco wasn't the only Goodfellas alum on "The Sopranos" — 28 others joined her!
Article continues below advertisement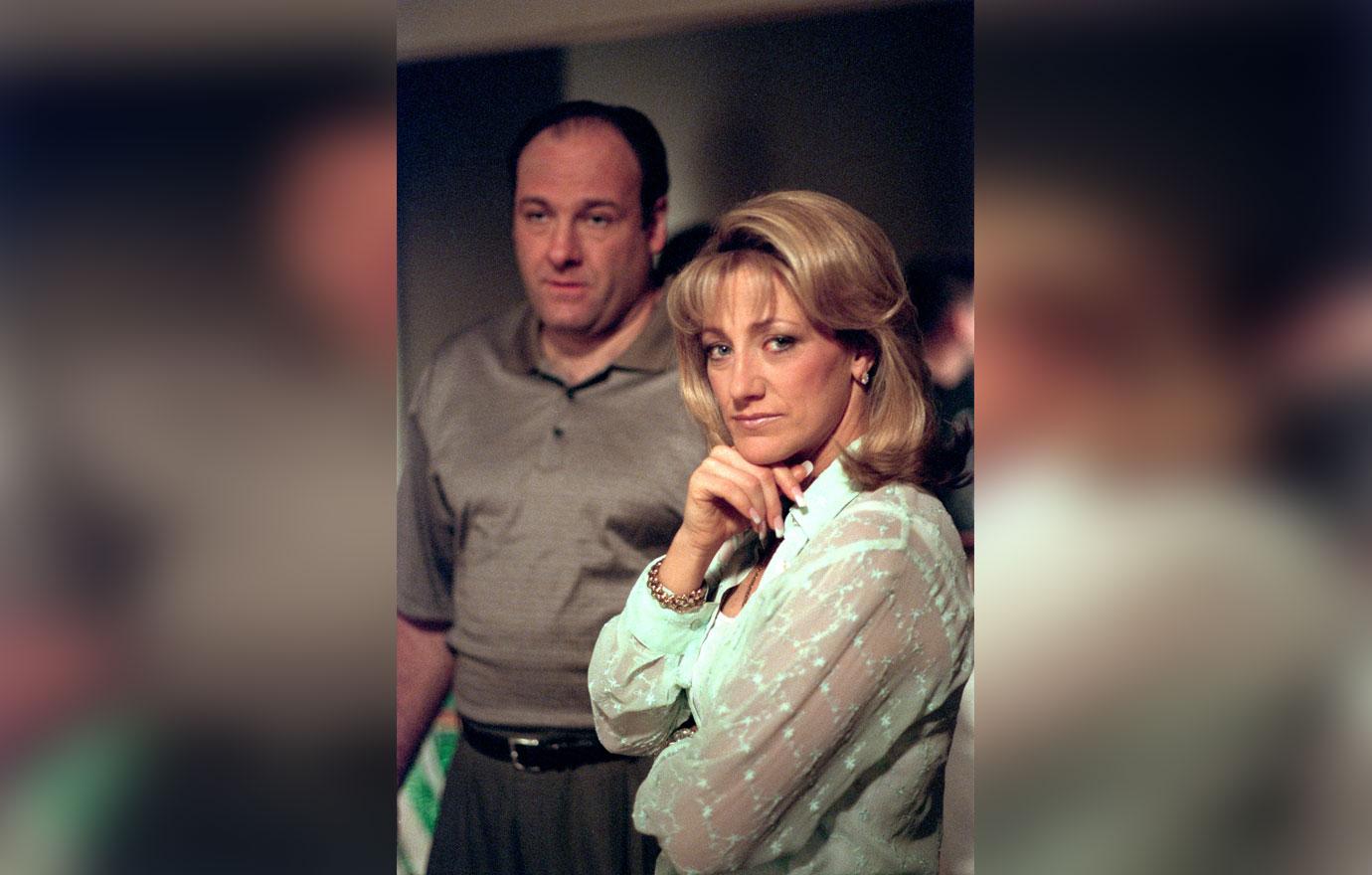 Tony was supposed to suffocate his overbearing mother Livia with a pillow after she tries to have him killed in season one. However, Nancy Marchand, who played Livia, was sick with cancer and begged Chase, "Just keep me working." He graciously obliged, keeping her employed until she died on June 18, 2000.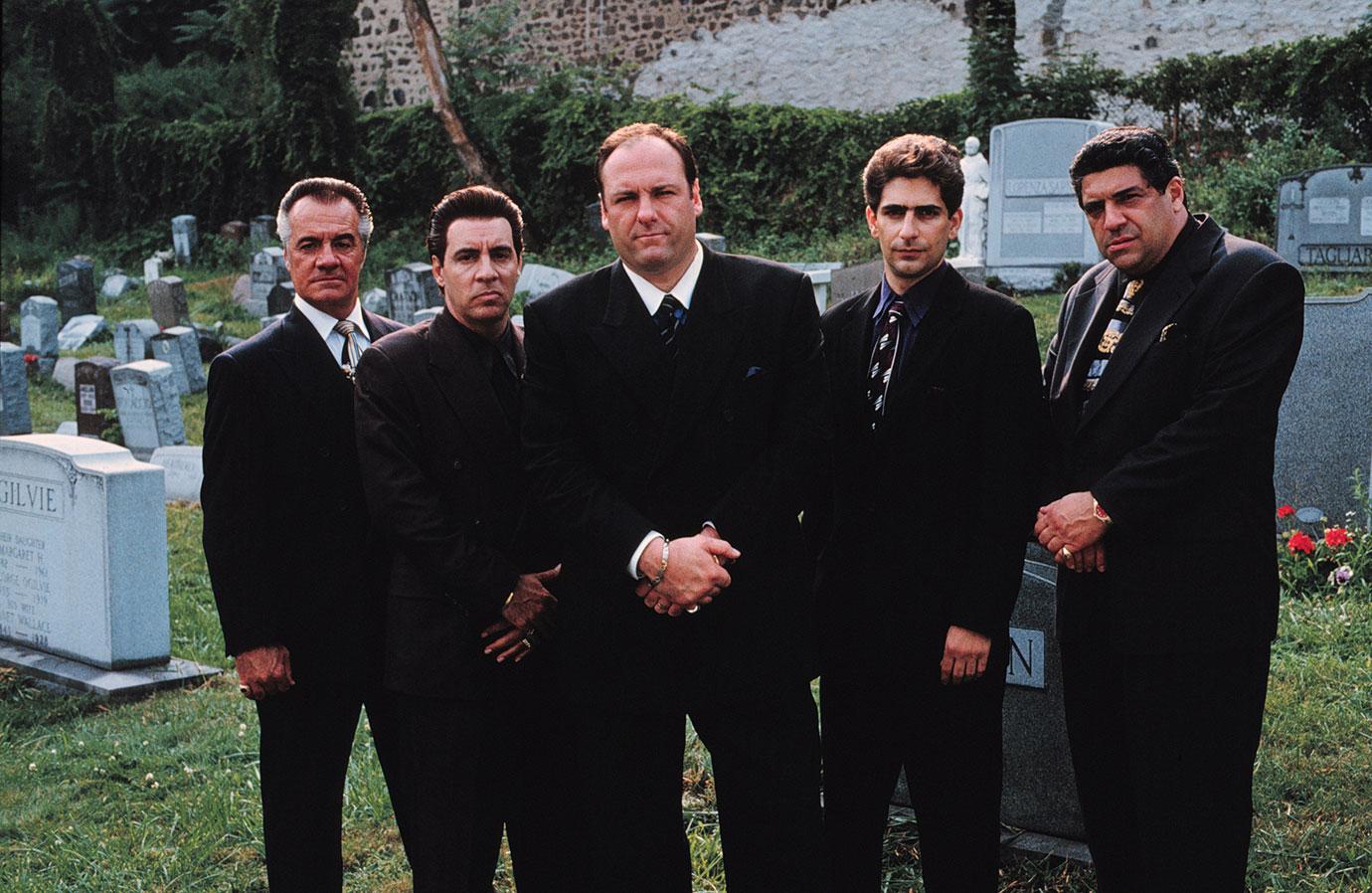 In 1999, federal investigators secretly taped conversations within the DeCavalcantes, a ­real-life Mafia family in northern New Jersey. In one conversation, the family discusses how similar they are to the fictional DiMeo and Soprano families on the series. One savvy mobster asked, "Is this supposed to be us?" It was!
Article continues below advertisement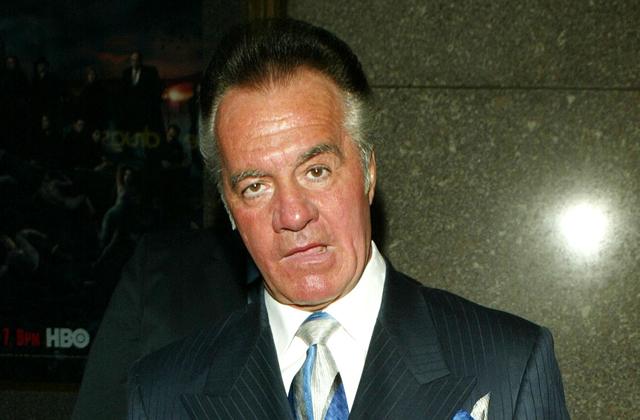 Paulie Walnuts was played by Tony Sirico, who had been arrested 28 times. Many of his character's storylines were based on real-life incidents! He only agreed to take the role if he would never be seen as a "rat."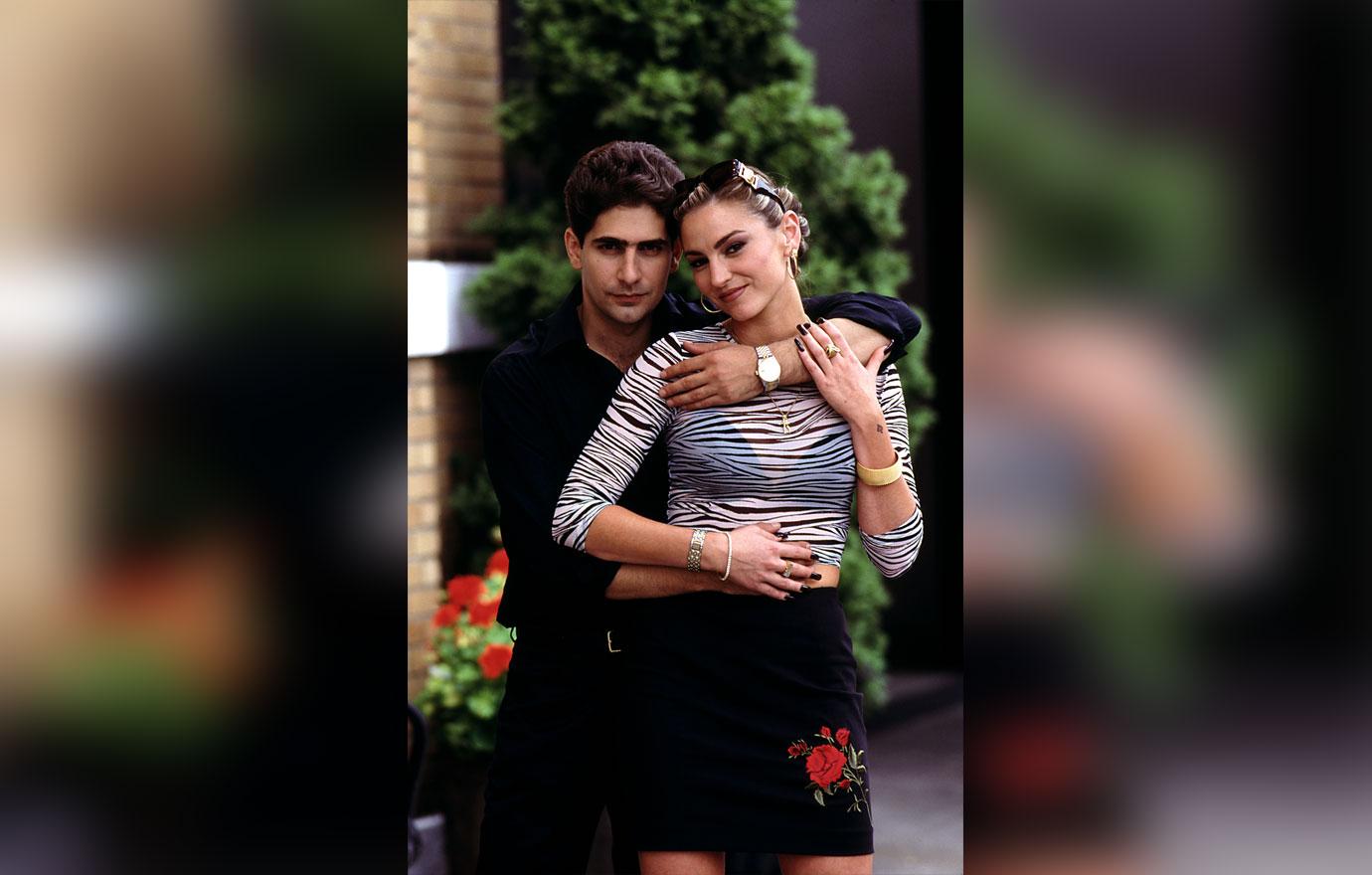 Drea de Matteo, who played Adriana La Cerva, had to spend four hours in hair and makeup before each shoot. In scenes where her limbs were exposed, it took even more time to cover up her plentiful tattoos. De Matteo didn't know her character was going to be killed off until right before shooting her final episode. Her performance in her last season earned her an Emmy for Outstanding Supporting ­Actress in a Drama Series.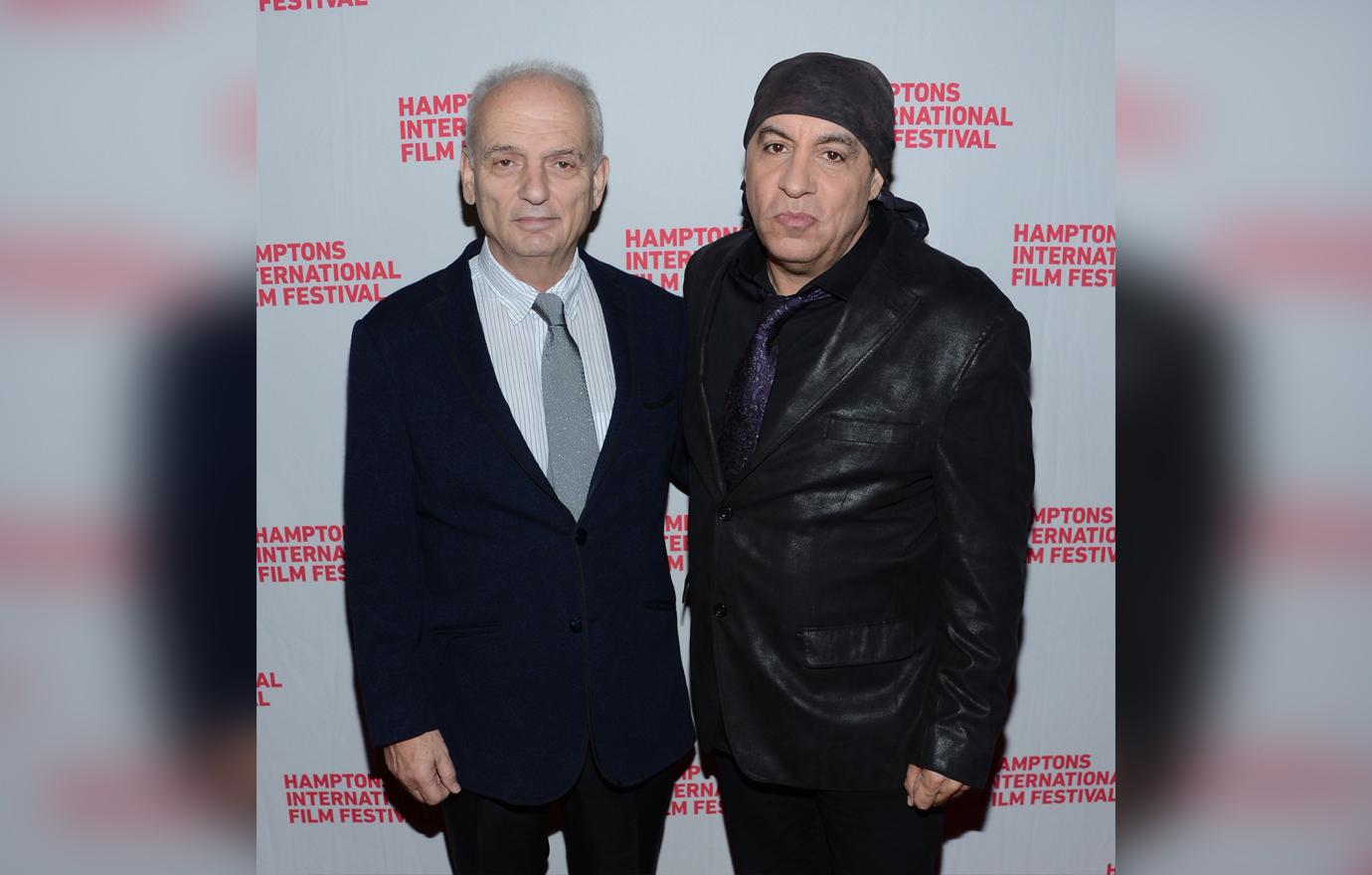 David Chase was a longtime fan of musician Steven Van Zandt and had always wanted to write a role for him. Chase invited him to audition for Tony ­Soprano, even though he'd never ­acted before. Van Zandt did not want to take a role away from a real actor, so Chase wrote the role of Silvio Dante just for him.
We pay for juicy info! Do you have a story for RadarOnline.com? Email us at tips@radaronline.com, or call us at (866) ON-RADAR (667-2327) any time, day or night.