Crime Scene Horror: See The Bone-Chilling Photos Of Bloody Slender Man Stabbing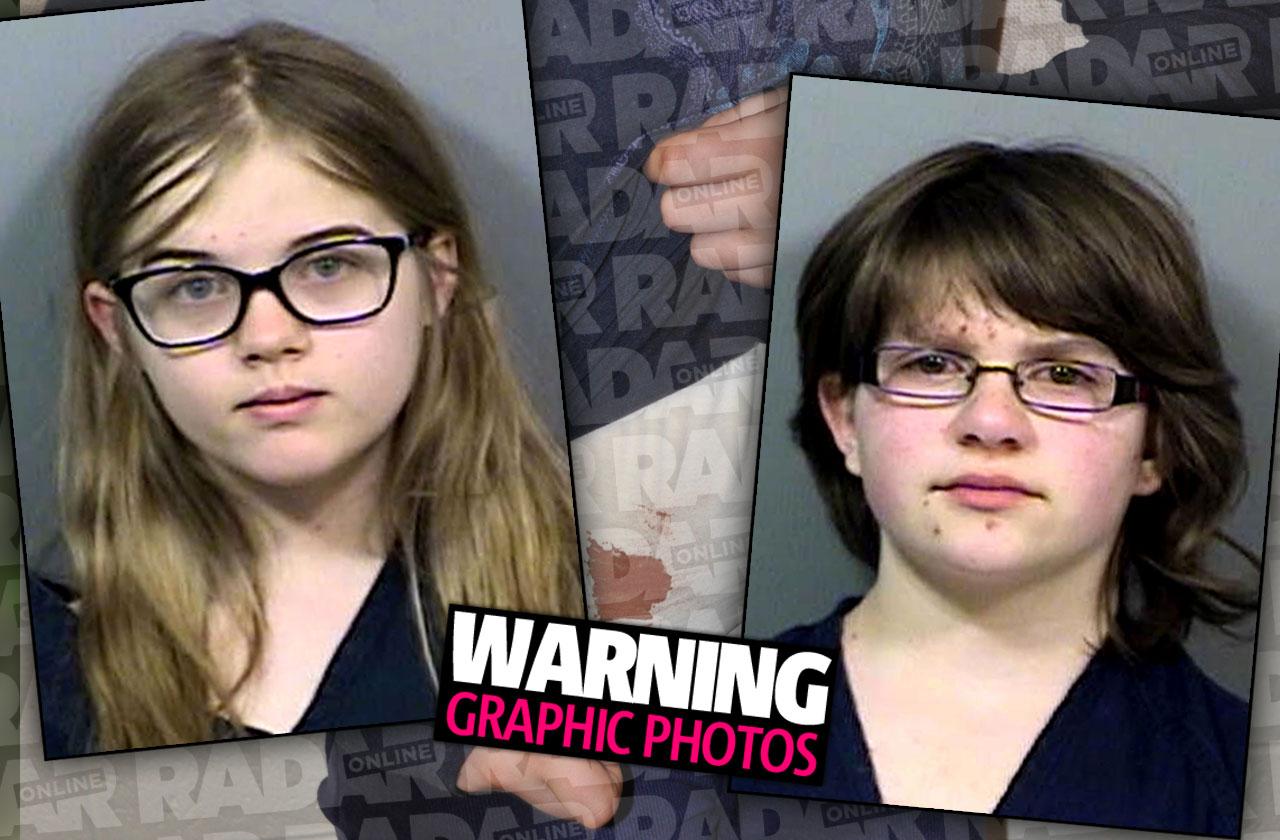 WARNING: GRAPHIC CONTENT
Chilling photos taken from the scene of the Slender Man stabbing was released and obtained by RadarOnline.com. Click through the gallery to see exclusive pictures of that frightful day when then, 12-year-old Payton Leutner, almost lost her life.
Article continues below advertisement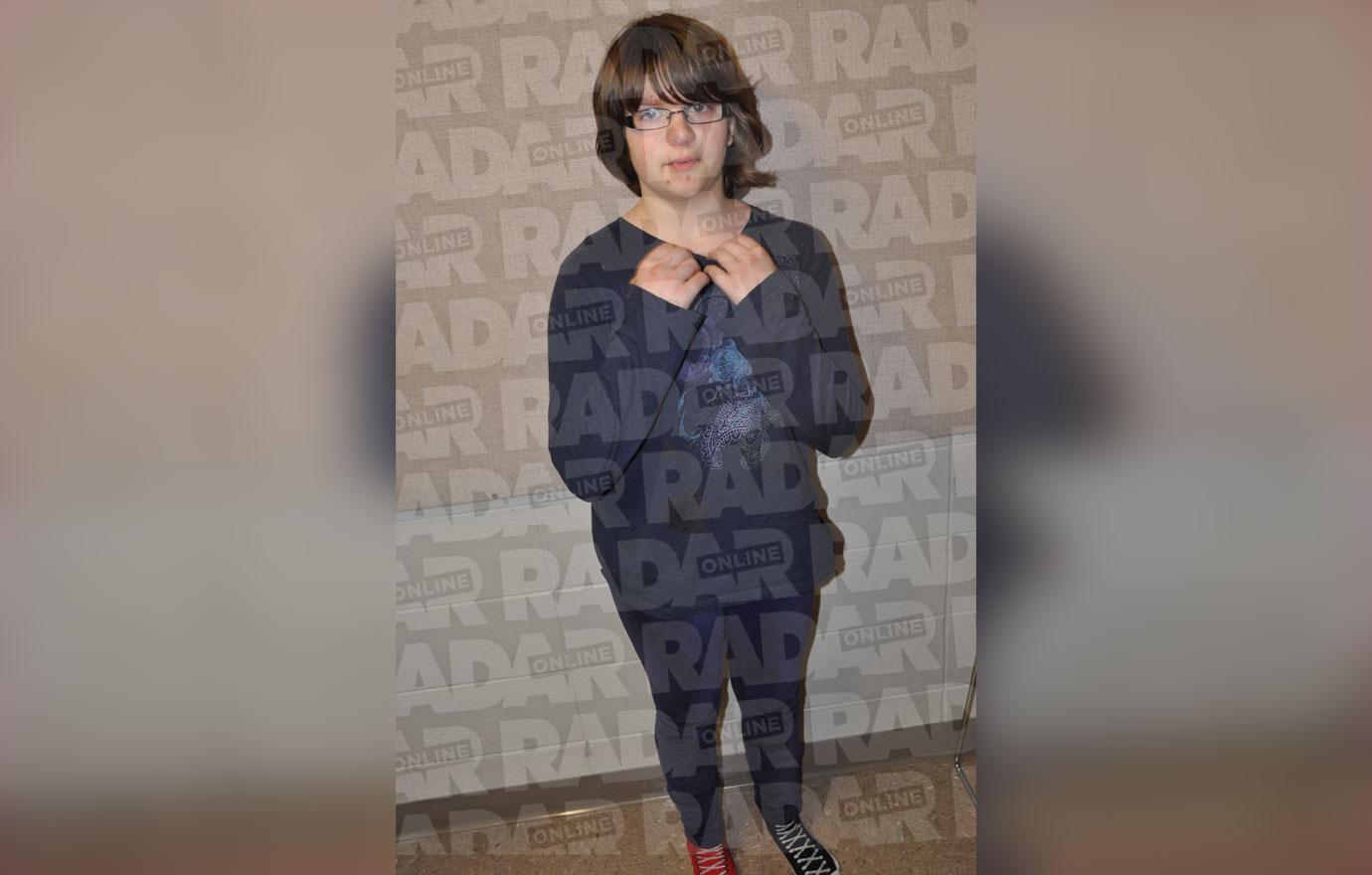 It started out as a tale of a young friendship turned terribly wrong. On May 31, 2014, two 12-year-old girls from Waukesha, Wisconsin — Morgan Geyser and Anissa Weier — lured their friend, Leutner deep into the woods only to stab her 19 times in an attempt to murder her in cold blood.
This photo shows the aftermath of the stabbing. Here is a photo of Anissa Weier taken into custody following the incident.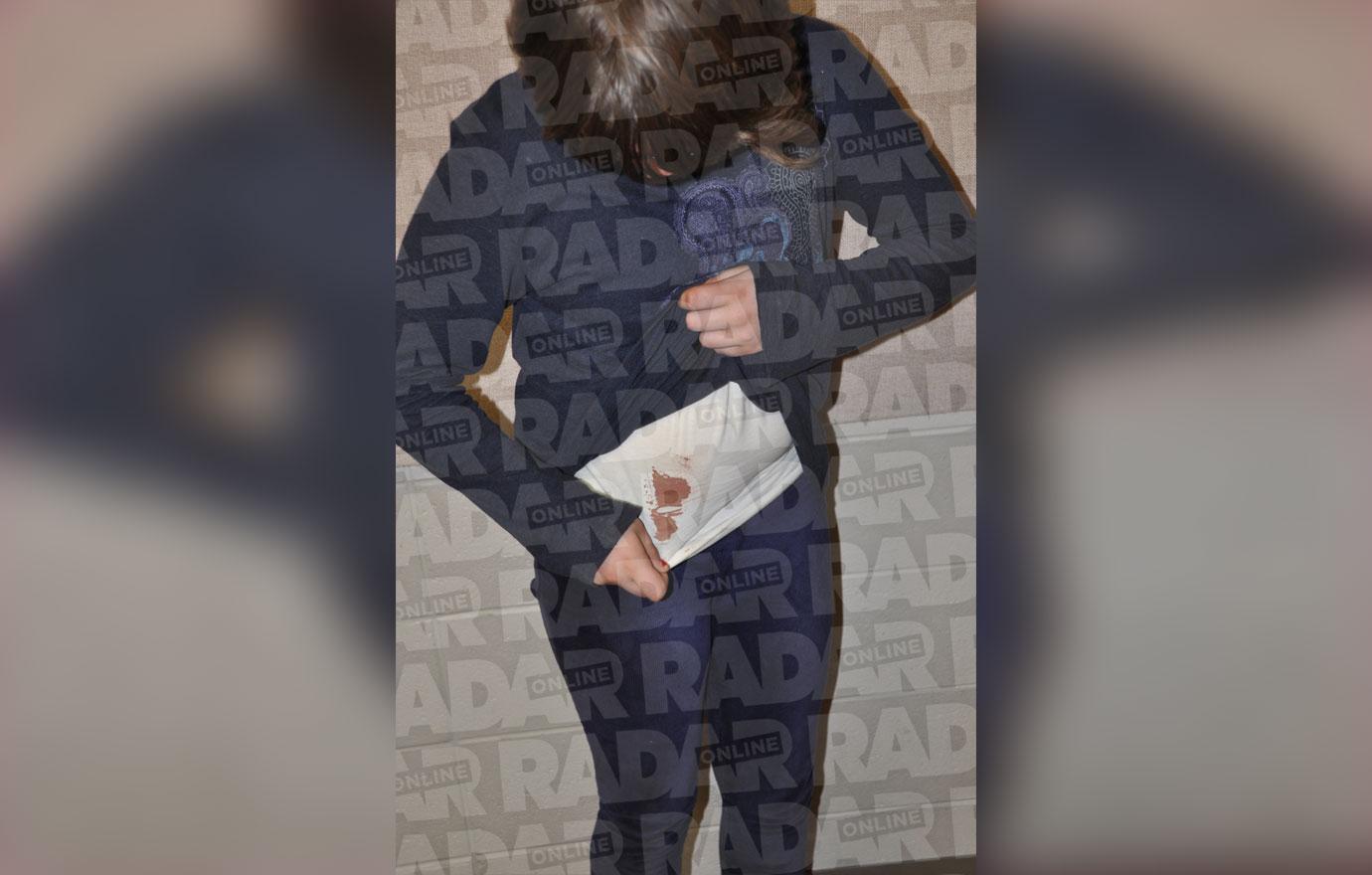 The victim narrowly escaped after dragging herself near a road, when a bicyclist driving by spotted her laying on the grass. As RadarOnline.com previously reported, Greg Steinberg called 911 where he reported Leutner having trouble breathing.
Blood from stabbing Leutner several times is spotted on her white undershirt.
Article continues below advertisement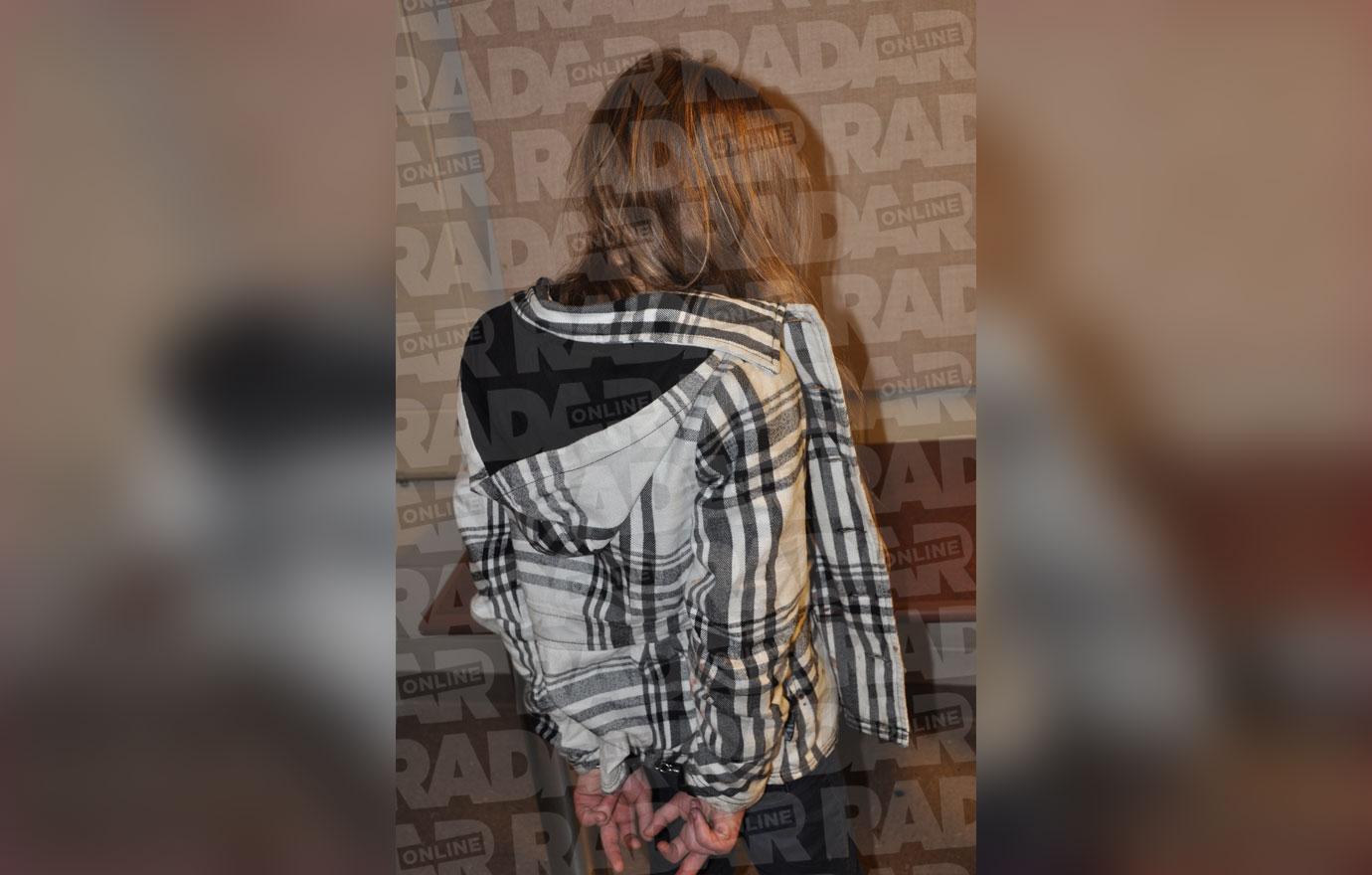 According to police, Leutner was covered in stab wounds on her arms, legs and torso. Her jacket was found soaked in blood.
Here, Geyser is seen flicking off the police after she was taken into custody. Both Geyser and Weier were found four hours later walking on Interstate 95.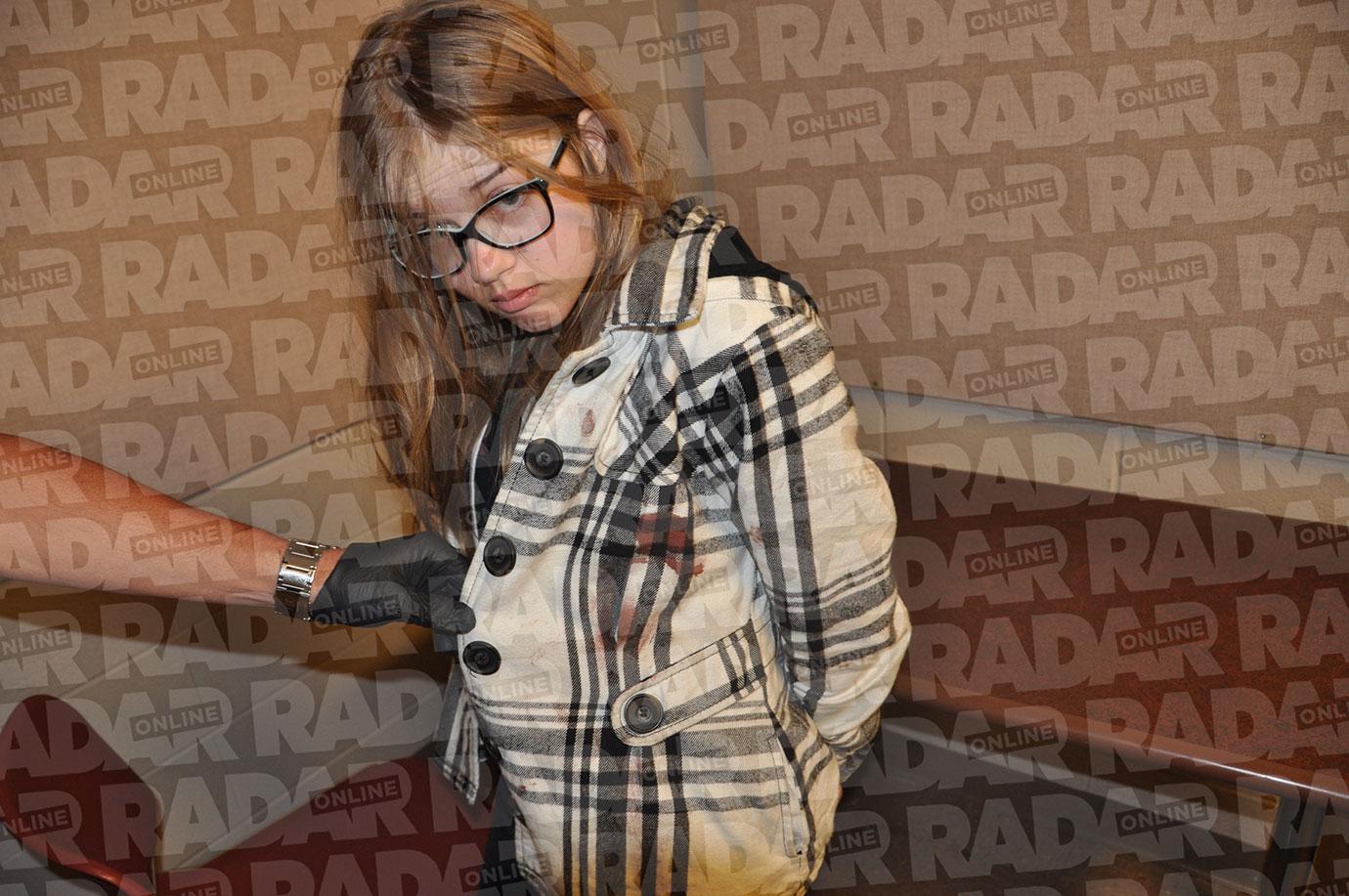 The victims blood is also seen on Geyser's jacket while handcuffed.
Article continues below advertisement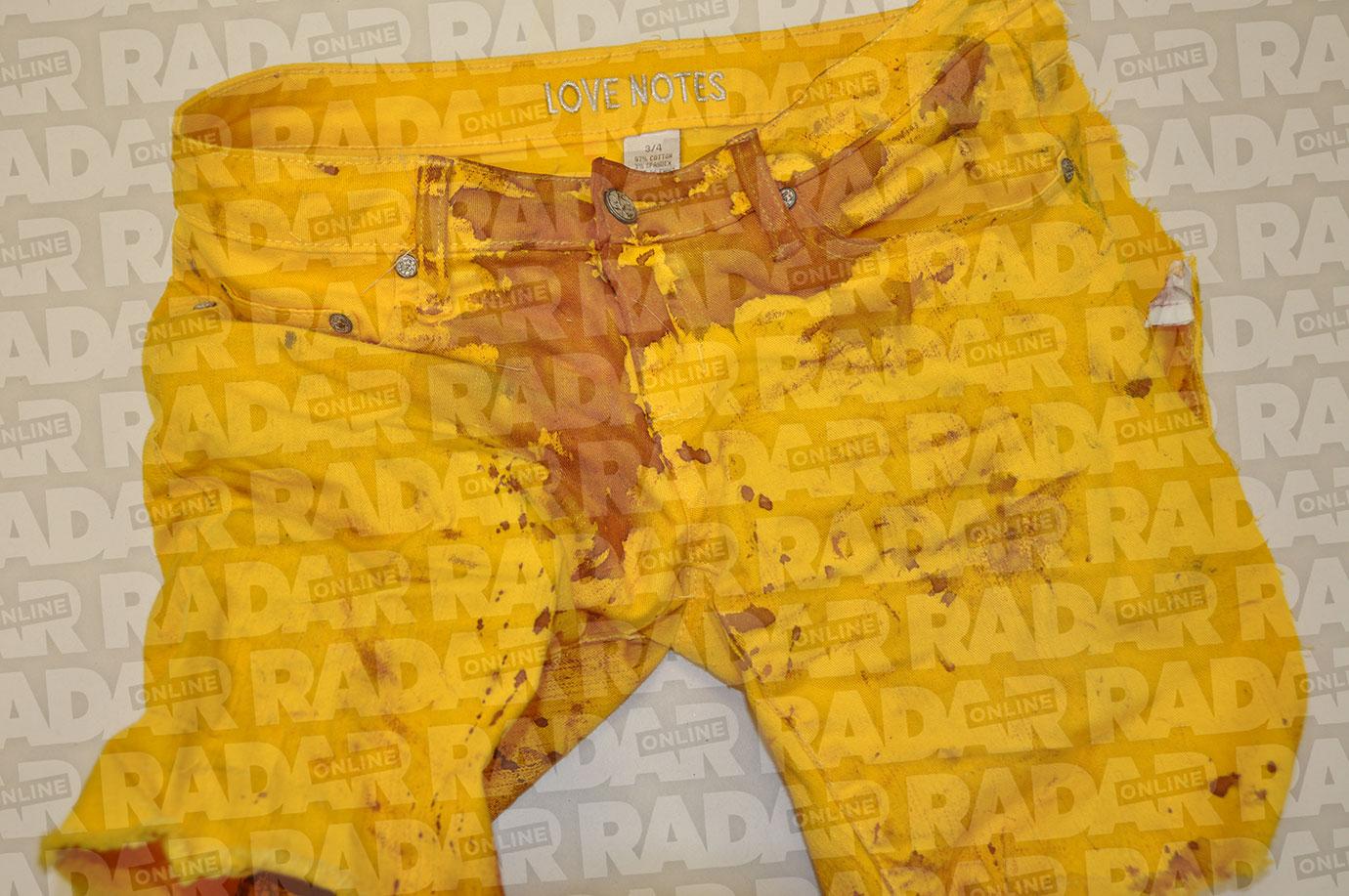 This was no random attack. According to the Waukesha Police Department, Geyser and Weier had been plotting to kill Leutner for months.
Blood is seen here flooding a pair of yellow shorts Leutner was wearing that somber Saturday morning.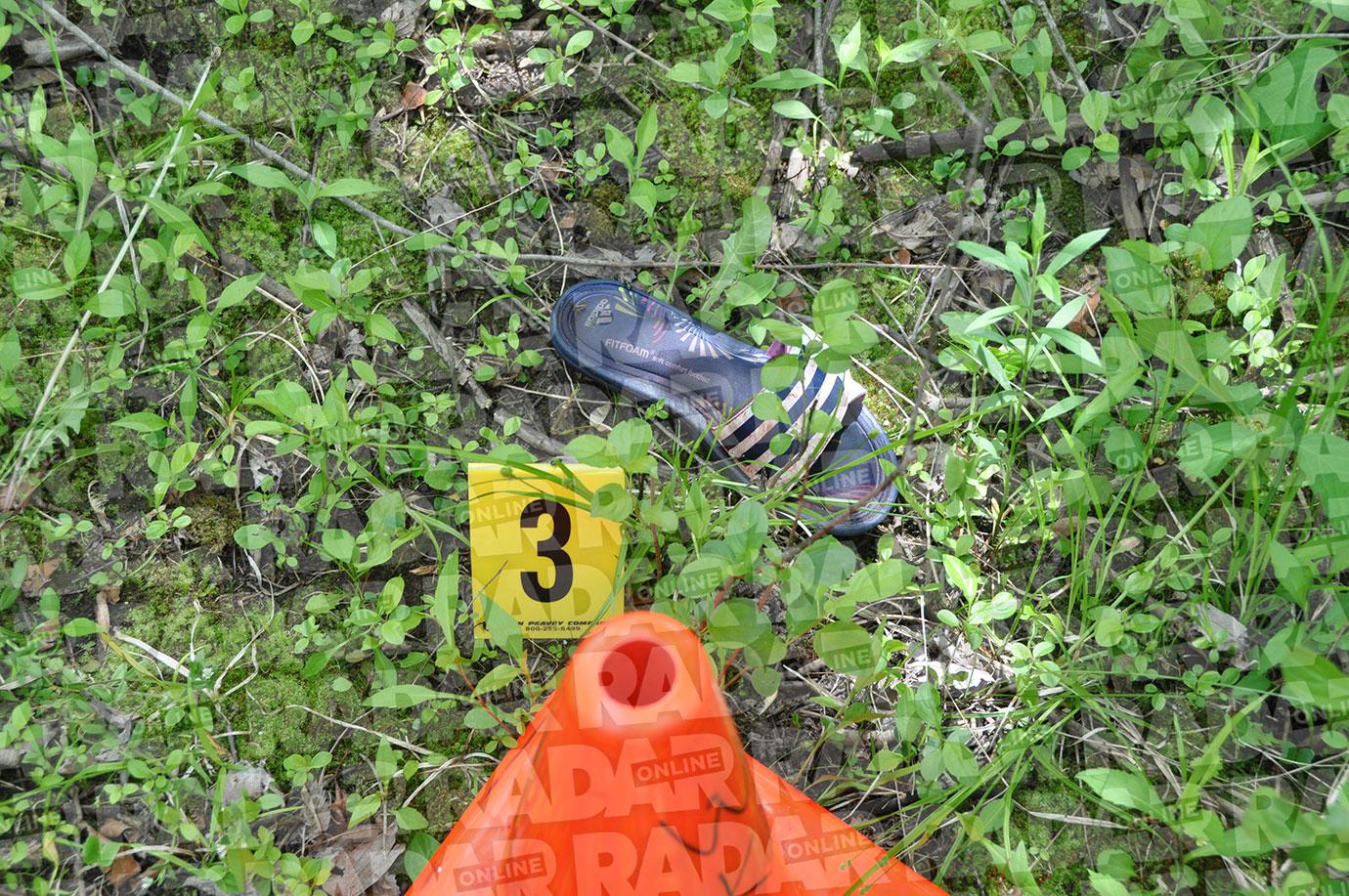 Their plan originated from the mystical internet character, Slender Man. Their motive stemmed from the idea to appease the fictional character by killing a human being.
A bloodied shoe that belonged to Leutner was left behind in the woods as she dragged herself away from the scene.
Article continues below advertisement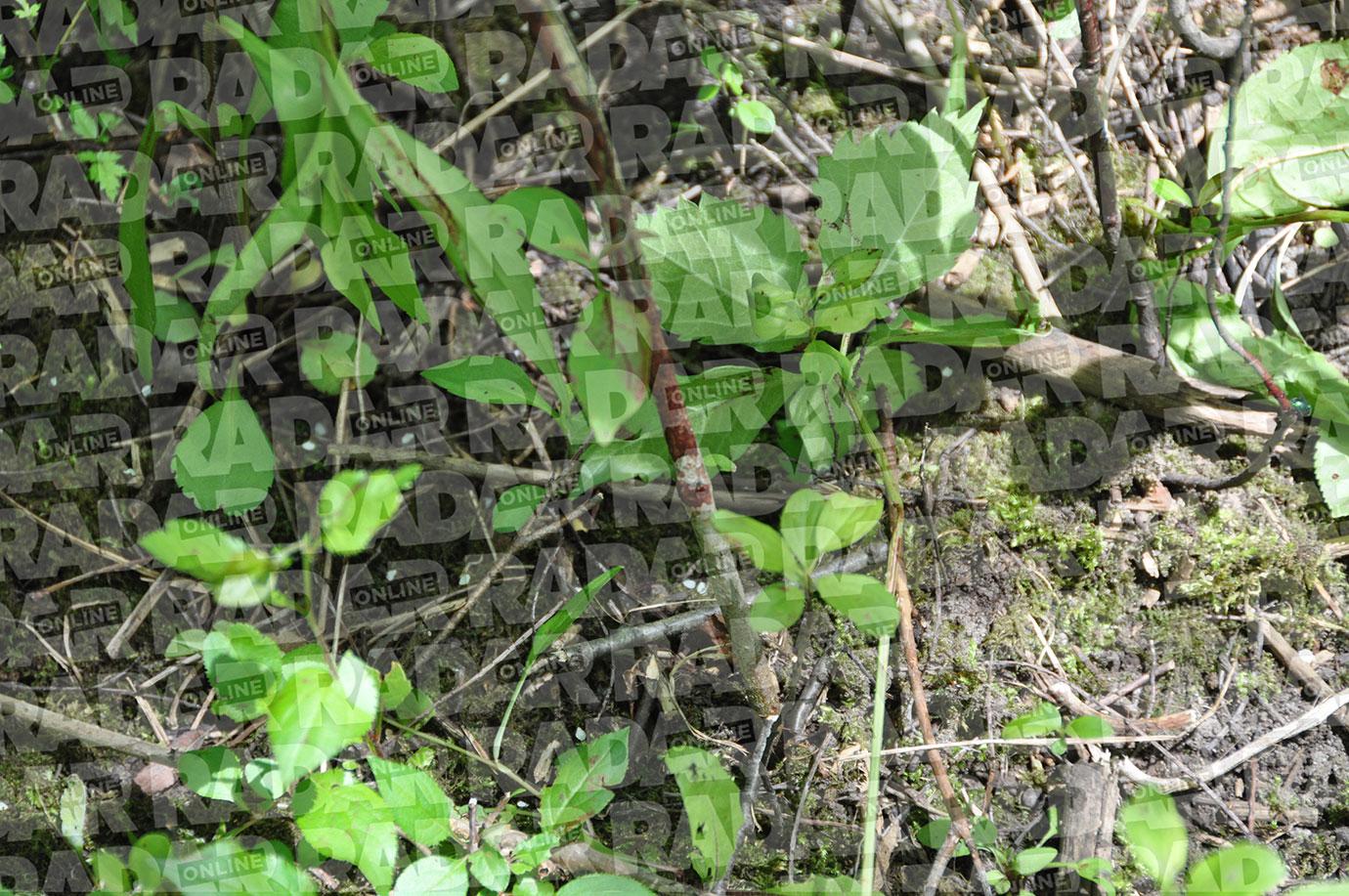 Blood was observed covering the branches where the horrific stabbing took place.
The victim suffered two wounds to major arteries. One wound missed her heart by less than a millimeter. Other stab wounds went into her liver, stomach and through her diaphragm.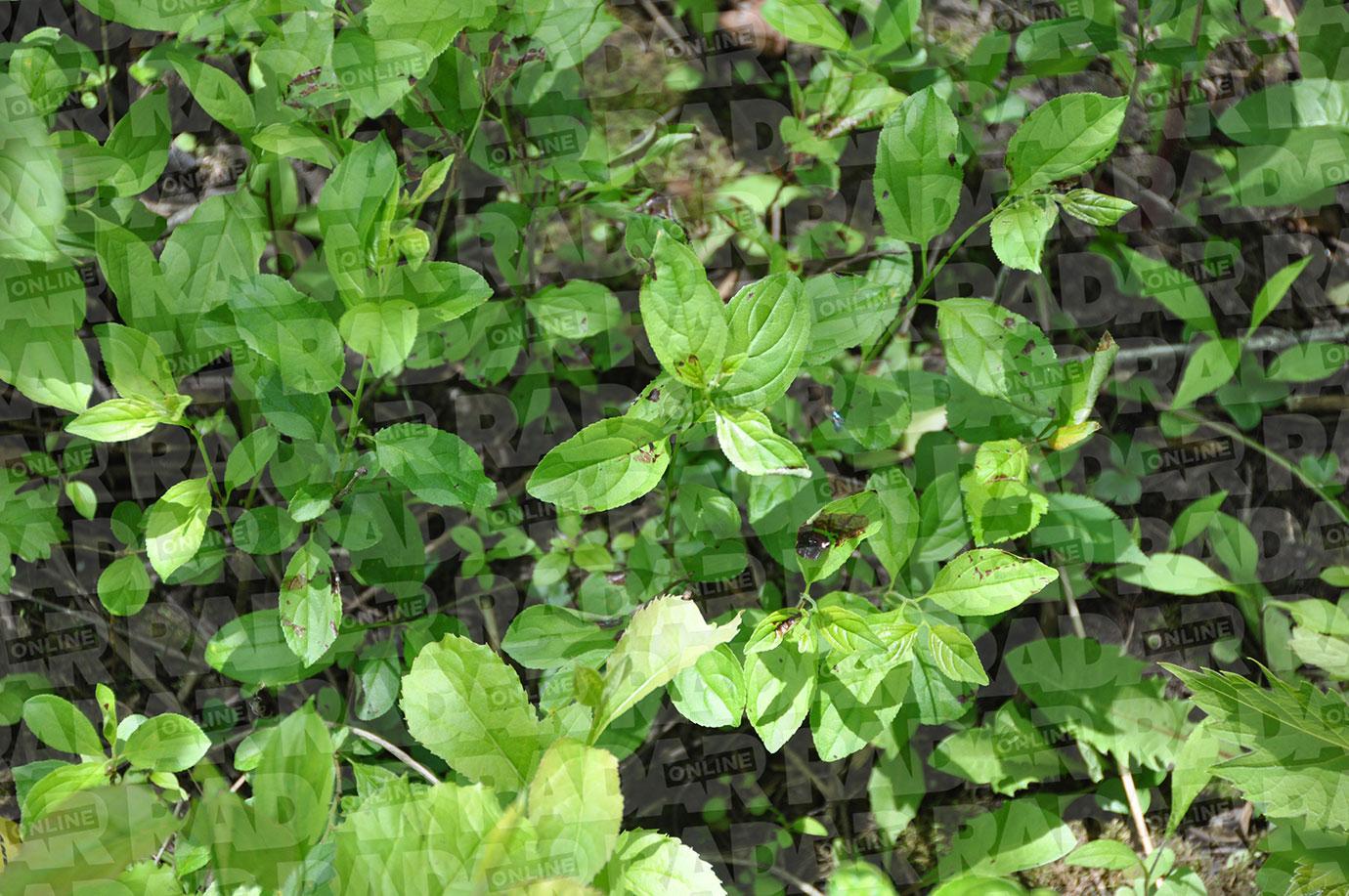 Dried up blood is also seen on the leaves of the bushes.
Leutner spent six days in the hospital recovering from her injuries before she was released.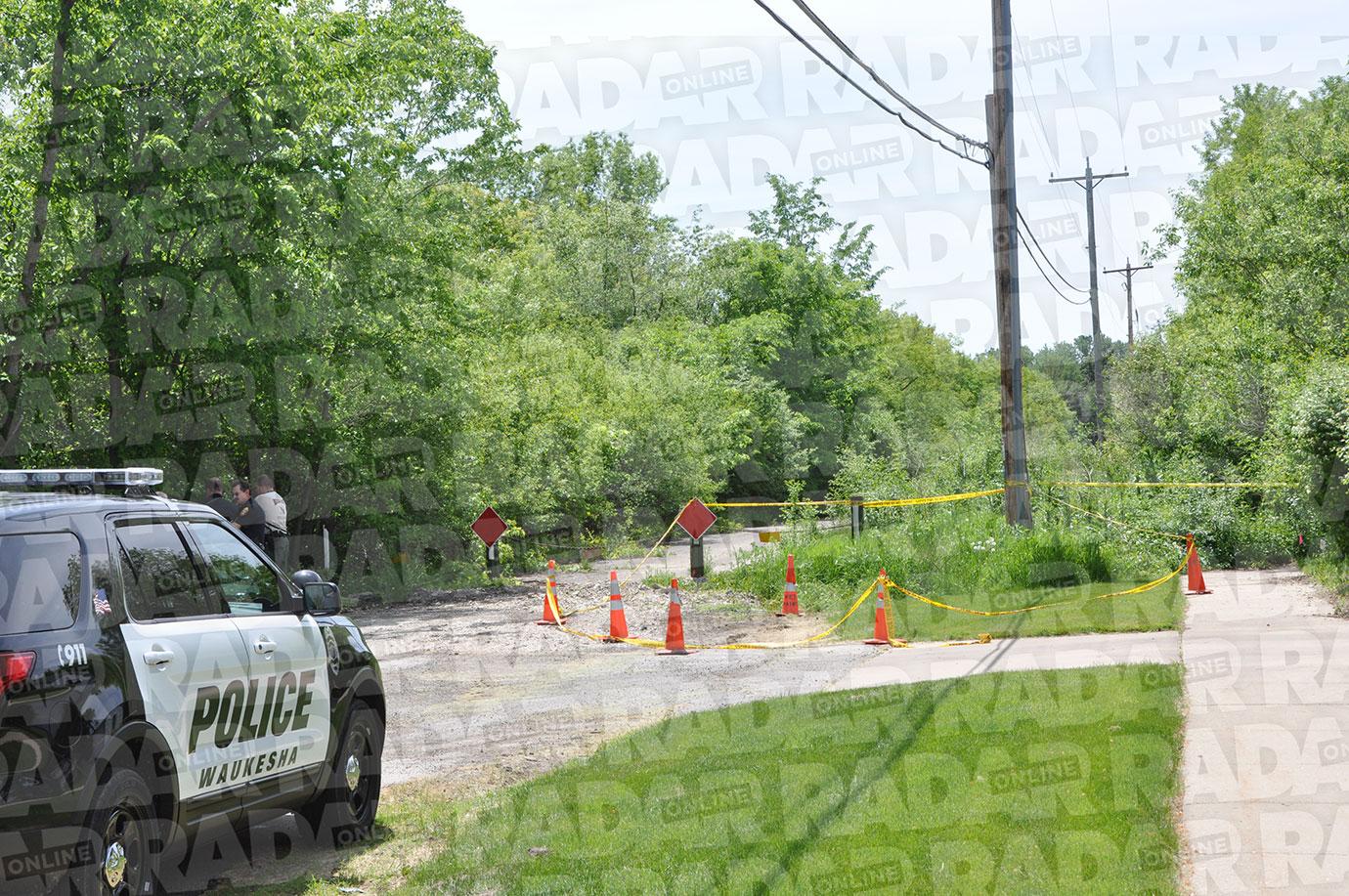 In February 2018 — nearly four years later — the jury found both girls not guilty by reason of insanity. Weier was sentenced to 25 years to a mental institution. Geyser was sentenced to the maximum of 40 years in a state mental institution.
Police are seen investigating the scene where Leutner was found motionless on the ground. We pay for juicy info! Do you have a story for RadarOnline.com? Email us at tips@radaronline.com, or call us at (866) ON-RADAR (667-2327) any time, day or night.