She's A Firework: Katy Perry's Risqué Instagram Posts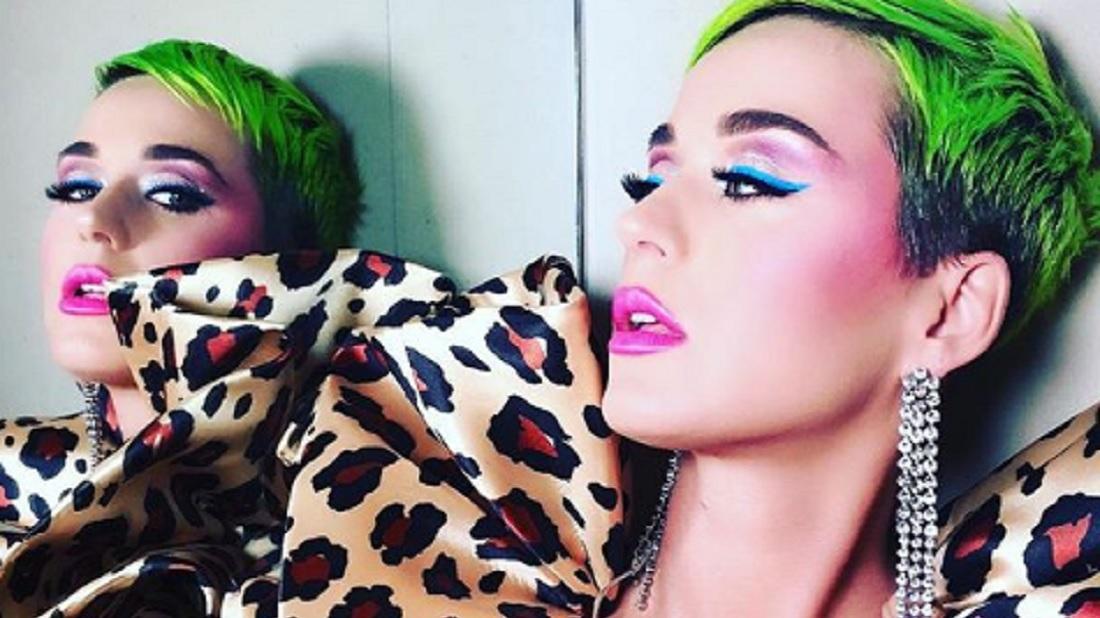 For the past decade Katy Perry has been known for her fun pop music and exciting stage costumes. Her carefree attitude translates to her social media life as well.
MORE: Katy Perry & Orlando Bloom Arrive At Kanye & Kim's Star-Studded Church Service
On Instagram the "I Kissed A Girl" singer shows the world her personal life and backstage shenanigans. While she keeps things mostly professional, Perry has been known to share some risqué and sexy Instagram posts. Here are some of the most interesting selfies that the American Idol judge has shared.
Article continues below advertisement
1. Mickey Mouse Dress For The Win.
On January 30th, 2019 Petty posted a quick selfie video from the Aulani Disney Resort in Hawaii where she was appropriately wearing a Mickey themed dress for the filming of American Idol on which she is a judge. She captioned the clip with, "Let's play find the hidden Mickey's, shall we?!" with the inclusion of a coconut emoji.
Article continues below advertisement
2. Happy Birthday Selfie Song.
In another video, Perry sang "Happy Birthday" to her friend — author Cleo Wade — when the two were in New Orleans and Wade pecked her with kisses. The pop superstar captioned the video, "Welcome to your freedom years Miss @cleowade. Privileged to be living in the same lifetime my queen."
Article continues below advertisement
3. Cute Coachella Besties Selfie.
While at the Coachella Valley Music and Arts Festival in April 2016, Perry posted another selfie with her friend Wade. The two were wearing stylish sunglasses while making kissy faces and showing off Perry's line of lipstick, Katy Kat Matte. The Instagram pic was captioned, "Day 1. Coachella. Coral Cat. @cleowade @covergirl#katykatmatte."
Article continues below advertisement
4. Ben Stiller Selfie Cameo.
While promoting her appearance in the film Zoolander 2 in January 2016, Perry posted a video selfie to her Instagram. She was singing along to the 1980s pop hit "Relax" by the group Frankie Goes To Hollywood. In the clip, suddenly in pops costar Ben Stiller in character as Derek Zoolander.
Article continues below advertisement
5. Sexy Robe Time For The Holidays.
With a sultry expression on her face, Perry posted a simple selfie while wearing a personalized bathrobe. The December 2015 photo was in the holiday spirit as she shared that a robe like the one she was wearing would soon find its way to friends and family. Perry explained her fondness of robes with the caption, "As a robe aficionado (for proof, see every BTS photo or video ever captured of me on tour), I decided to extend my obsession for a constant state of coziness to my friends & family this Christmas by gifting them their own monogrammed one. I wanna give a shout out annnnnnd I guess share my adult blanket with everyone this winter."
Article continues below advertisement
6. A Little "Me Time" In The Hammock.
Even huge pop singers need a little down time. The "Teenage Dream" singer took time to dream in a hammock, posting a bare topped selfie with no makeup and wearing only a bandanna and a big smile. She captioned the June 2014 picture, "Swaying on the hammock under mango trees, fresh freckles on my face, everything irie."
Article continues below advertisement
7. Getting A Kiss From A Friend.
Perry loves selfies with friends as evidenced by this one from May 2014 where she is receiving a kiss from pal, DJ Mia Moretti. In the caption she called her "my angel and international smile muse."
Article continues below advertisement
8. A Royal Selfie With "The Queen."
While on tour in May 2014, the "Someone Like You" singer got to hang out backstage at her second concert in London with the Queen. While it might not have actually been Queen Elizabeth, Perry was still excited to hang out with fellow pop sensation, Adele. She captioned the selfie of the two, "And on the 2nd LDN show the Queen graced me with her presence."