See Jamie Chung's Boho Bridal Shower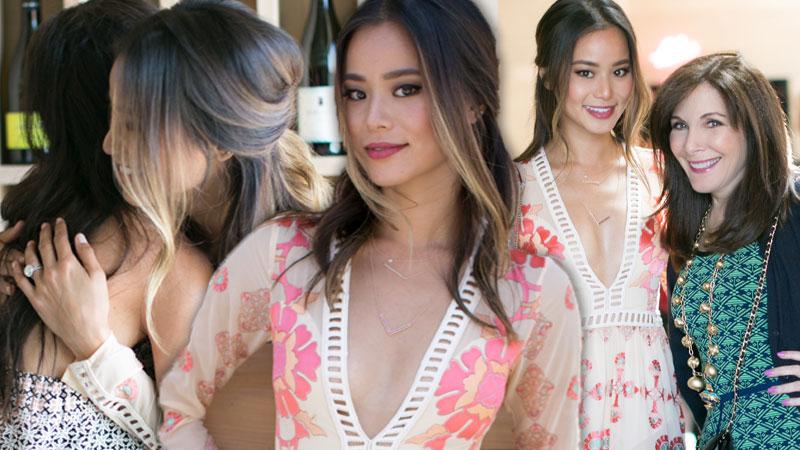 Fashionista and blogger Jamie Chung's best friends threw the bride-to-be a fabulous bridal shower, hosted by Wedding Paper Divas.
Article continues below advertisement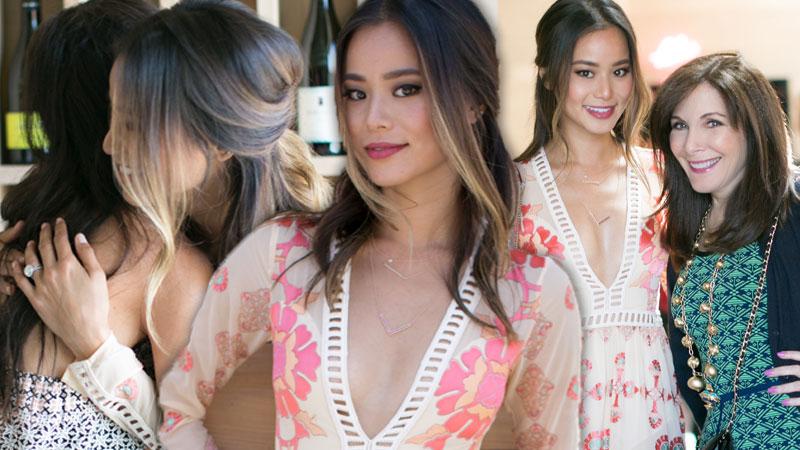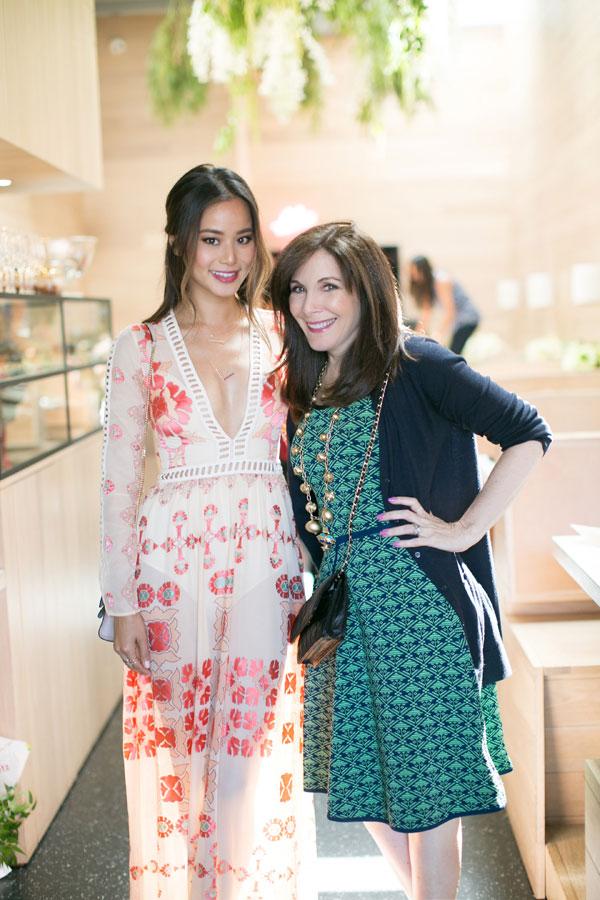 Fashionista and blogger Jamie Chung's best friends threw the bride-to-be a fabulous bridal shower, hosted by Wedding Paper Divas. Celebrity wedding planner and Wedding Paper Divas style partner Mindy Weiss (also the mastermind behind the weddings of some of Hollywood's most elite couples) teamed up with Wedding Paper Divas to celebrate the bride with an enchanting garden-inspired afternoon. We'd love to share décor elements and details from the gorgeous shower.
Article continues below advertisement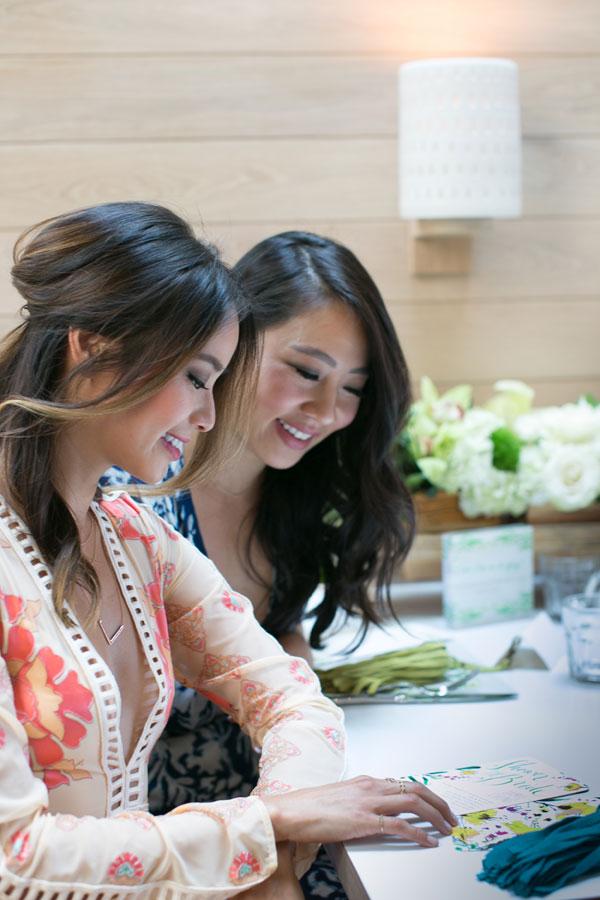 Wedding Paper Divas' Fresh & Bright design was used for the invitations, which set the tone for the elegant event. Wedding Paper Divas' Lovely Garland design was applied to menus, placemats and acrylic blocks (from Shutterfly) used as décor. Stationery of the same design was also included in gift bags containing luxurious product from Makeup Forever.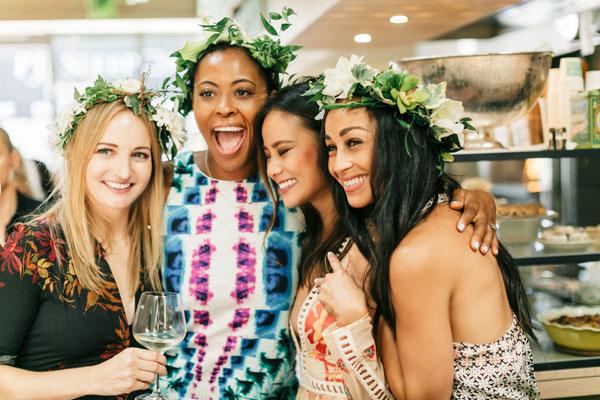 Reflecting the couple's joyous relationship, the sweet shower logo was J+B=Happy, which appeared on materials throughout
· By bringing the outdoors in, Mindy Weiss transformed Jon & Vinny's petite space into what felt like a luscious, spacious garden-inspired party with adorable ivy place cards with tassels and place mats, hanging plants and flowers and a sweet flower crown making station.
o Mindy noted, "Bringing the outdoors in is one of this year's biggest trends. Using gorgeous florals with hanging seeded eucalyptus, ivy and orchids brought nature-inspired elements to life in this hip, minimalist space – something anyone can do with a little bit of imagination!"
Article continues below advertisement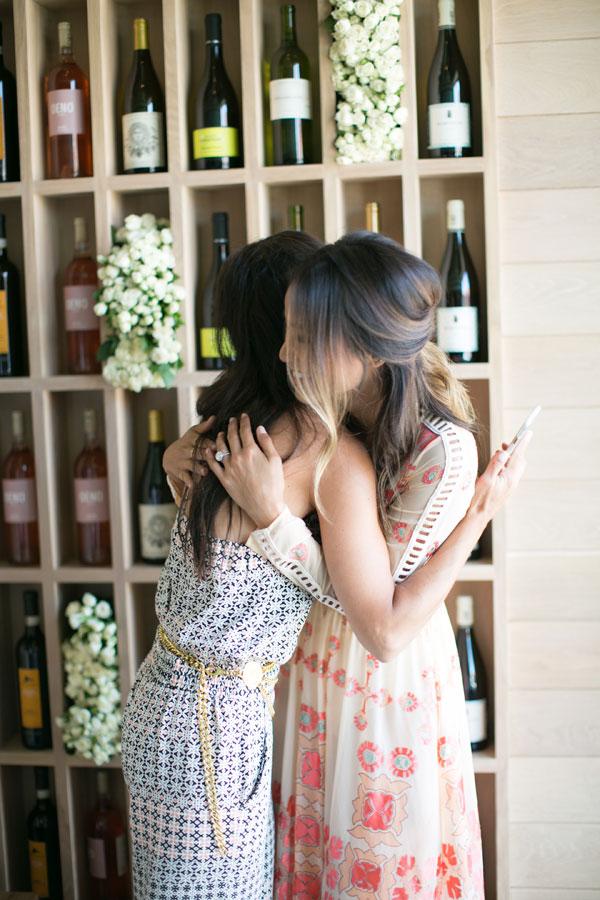 Jamie wore a gorgeous dress by For Love and Lemons. Jamie's bridesmaids had comprehensively interviewed Bryan beforehand to see just how well he knows the bride-to-be. Bryan aced the test, by answering almost every question correctly, to her least favorite food (kale salad), to whether she's a morning or nighttime person (morning), to the three things in her dream home (big backyard, pool and a huge closet!).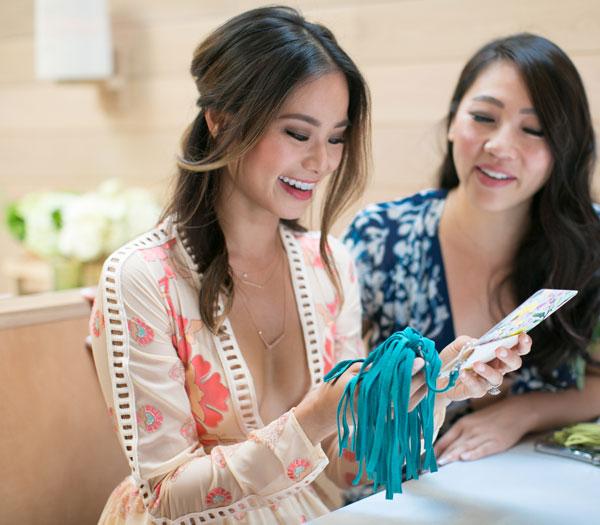 For the girlfriends and family members who couldn't make the shower, Jamie's bridesmaids put together a video with interviews from dear friends, and even Jamie's mom offering marital advice and expressing their excitement for the upcoming wedding. Jamie was especially touched by her mom's adorable video message.
Article continues below advertisement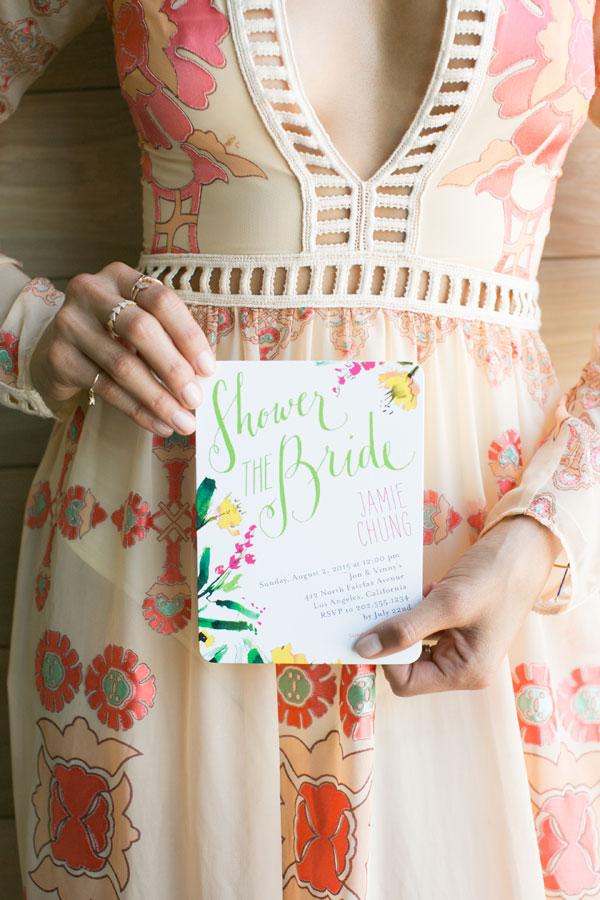 Menu highlights included creative salads; burrata, tomato and basil pizza; ham, smoked mozzarella, and vodka sauce pizza; Cavatelli pesto pasta; Bolognese spaghetti; and incredible espresso tiramisu and strawberry swirl cheesecake.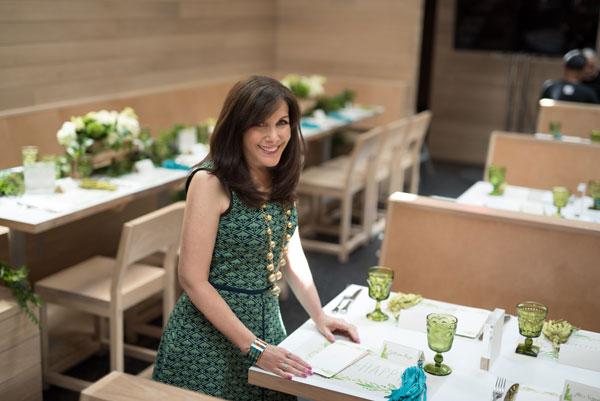 Jamie noted, "I wanted my wedding shower to be a reflection of my own style and taste but, more importantly, I wanted it to be a celebration of our love. You will definitely see elements that reflect Bryan's and my unique love story, and the delicious pizzas and wine—our favorites! The garden-party décor inside Jon & Vinny's was just perfect. Wedding showers are the best opportunity to spend quality time with friends and family and celebrate the big day; mine was light and sweet but filled with amazing memories."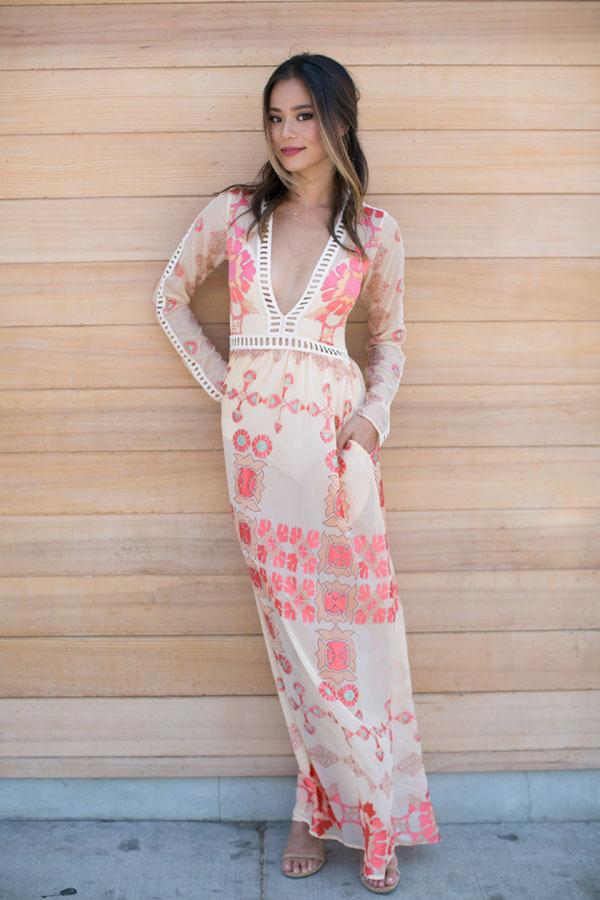 After dining on the delicious Italian fare, Jamie had a surprise guest: Bryan! Everyone cheered when he walked in. He brought a bouquet of red roses. Bryan also gave a very tenderhearted speech about Jamie making him a better person.