Scott and Sofia Relax On Yacht While On Vacation In Mexico: See Photos!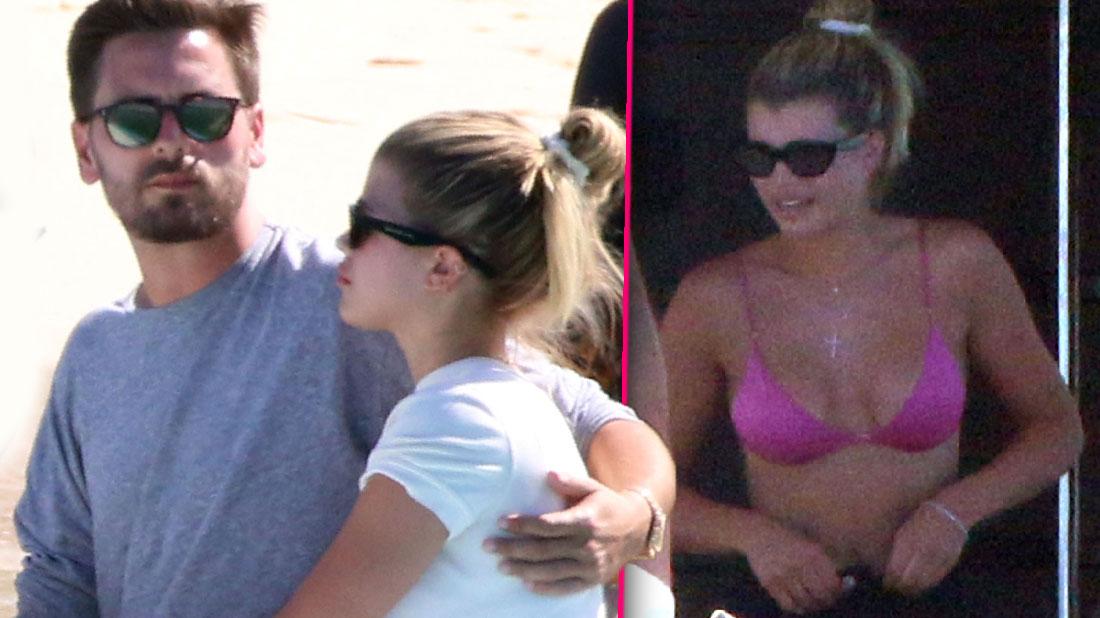 Scott Disick and girlfriend Sofia Richie had some rest and relaxation while on their latest trip to Mexico and RadarOnline.com has the photos! The couple spent their Friday, sitting back on a yacht and enjoying the sun and view of the surrounding waters.
The getaway came after Scott had attended his ex Kourtney Kardashian's 40th birthday party on Thursday, April 18, 2019. Readers know that Scott, 35, and Sofia, 20, have been dating for nearly two years. Their relationship has been getting serious with exclusive Radar reports revealing Sofia's plans to get pregnant.
Article continues below advertisement
"They haven't been using protection and that's largely Sofia's choice," a source told Radar. "She's head over heels for Scott and panics at the thought of a life without him." Radar also shared exclusive details about Scott's plans to propose to his girlfriend "any day now" and it's said he recruited the help of Kourtney, the mother of his children, to help design the ring. As Radar exclusively reported, Scott and Sofia's relationship was approved by Kourtney during "the most awkward dinner date ever."
"It was a huge step forward for all of them, but it needed to happen because the drama was not healthy for their children," an informant shared with Radar. "Scott is happy for the first time in a long time and Kourtney is happy for him." Since coming together, the trio have been spotted together planning birthday parties and on dinner dates and vacations.
Kourtney may be missing on this trip, but check out Radar's gallery for photos of the lovebirds enjoying a vacation on their own!
Yacht Rides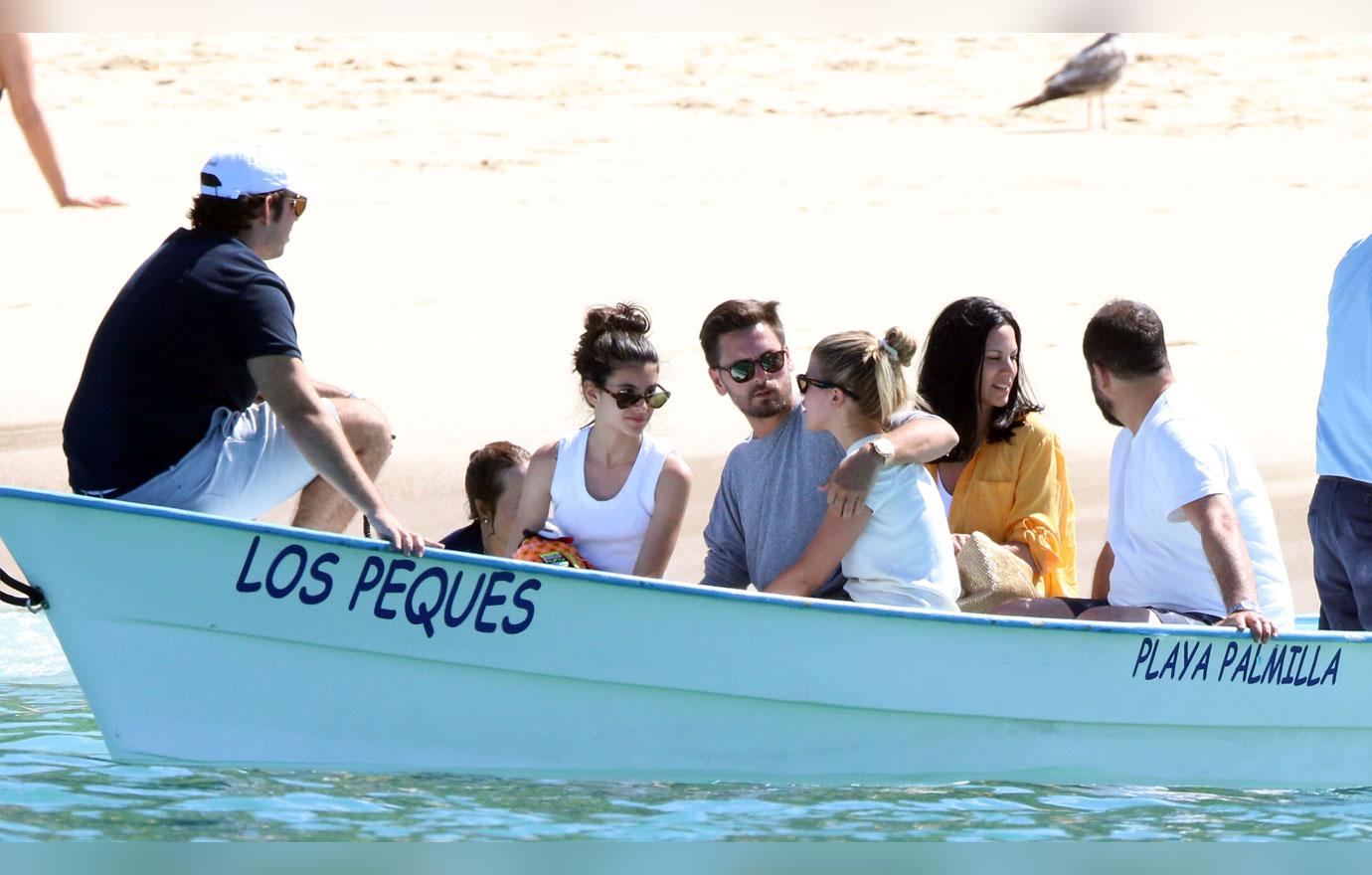 Scott Disick and Sofia Richie rested on a yacht in Mexico on Friday afternoon.
Article continues below advertisement
Cuddle Buddies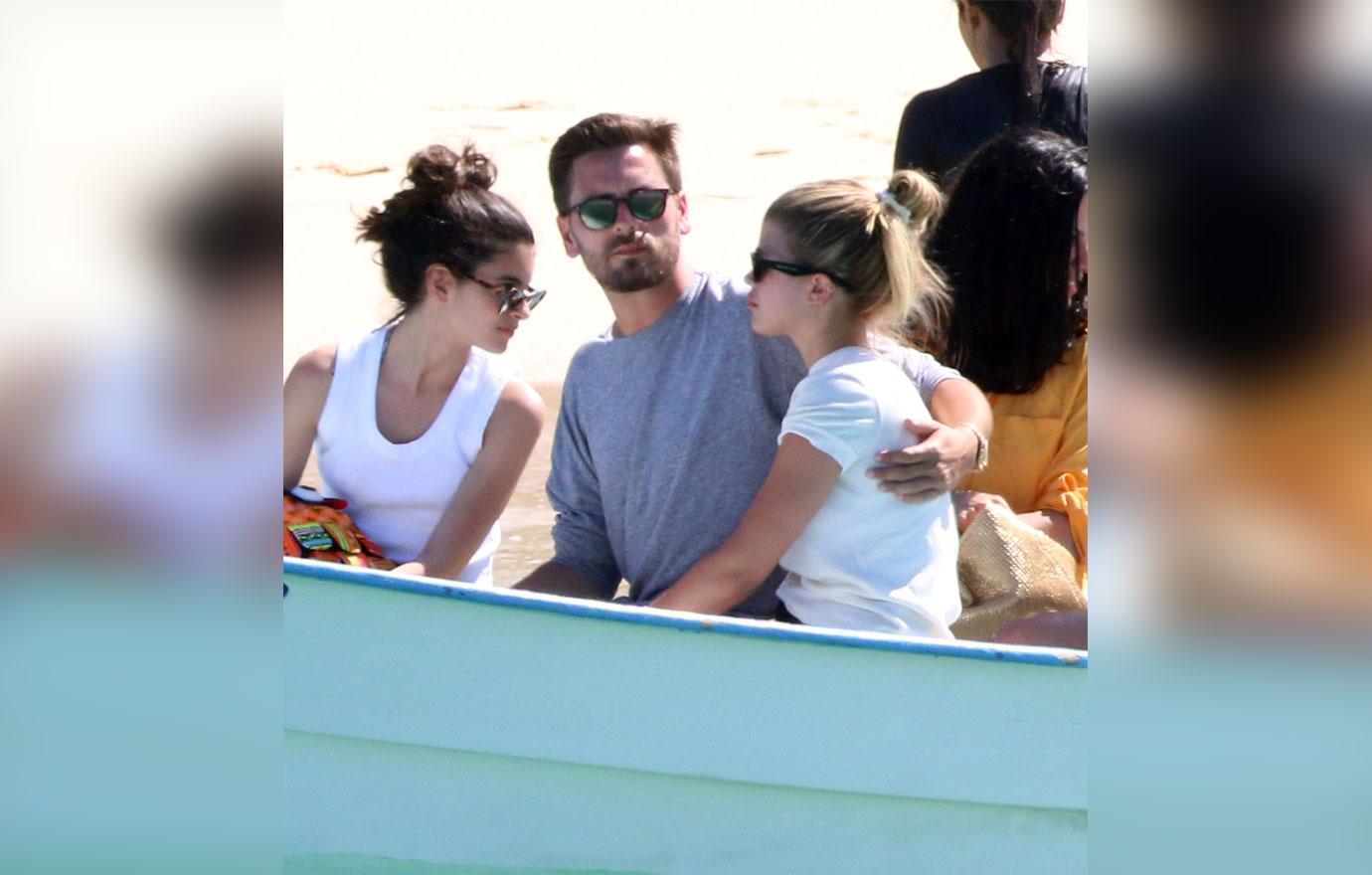 Scott embraced his younger girlfriend as he put his arms around her.
Article continues below advertisement
Time For Tanning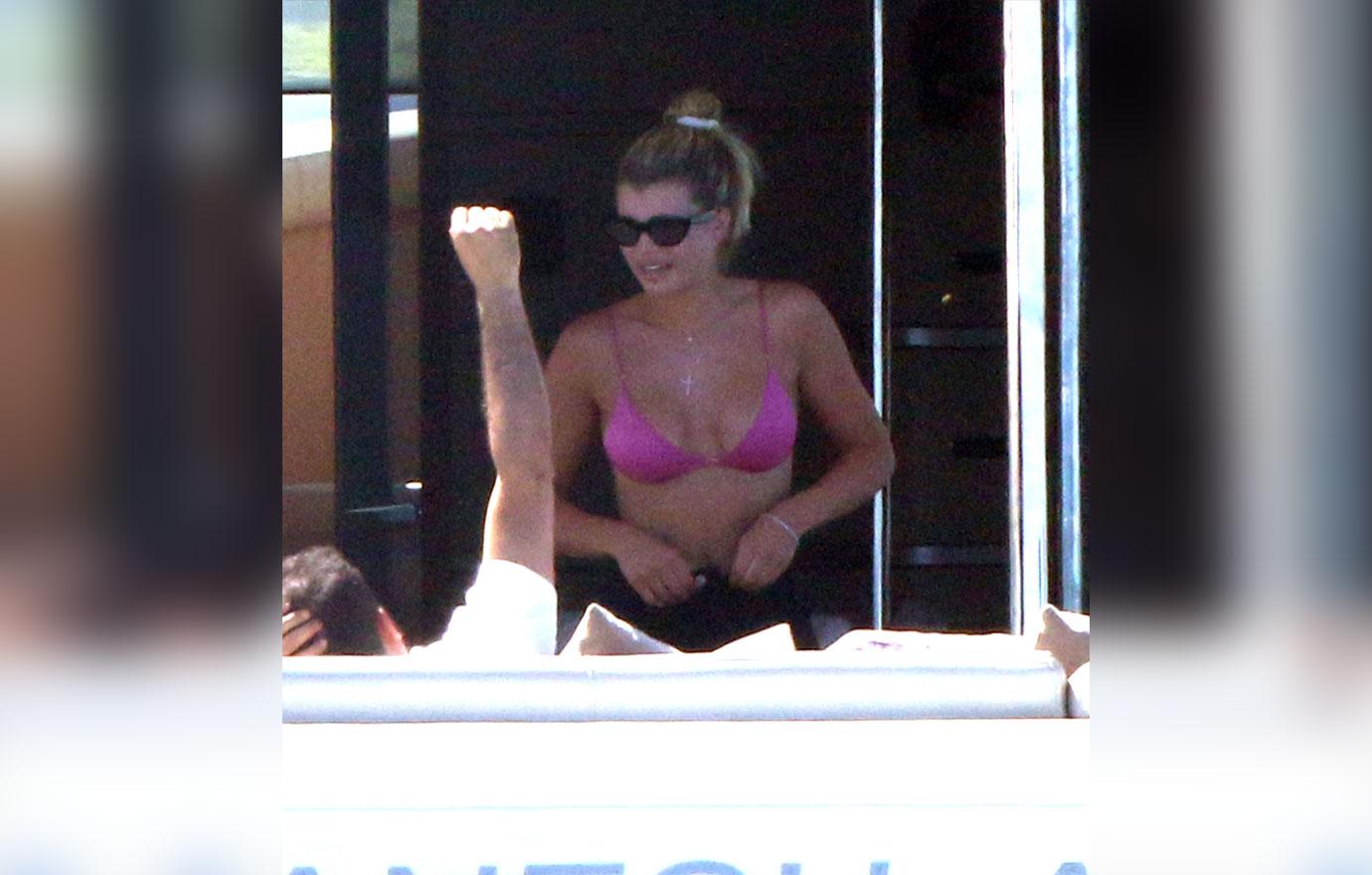 Sofia got undressed, revealing a hot pink bikini.
Article continues below advertisement
R&R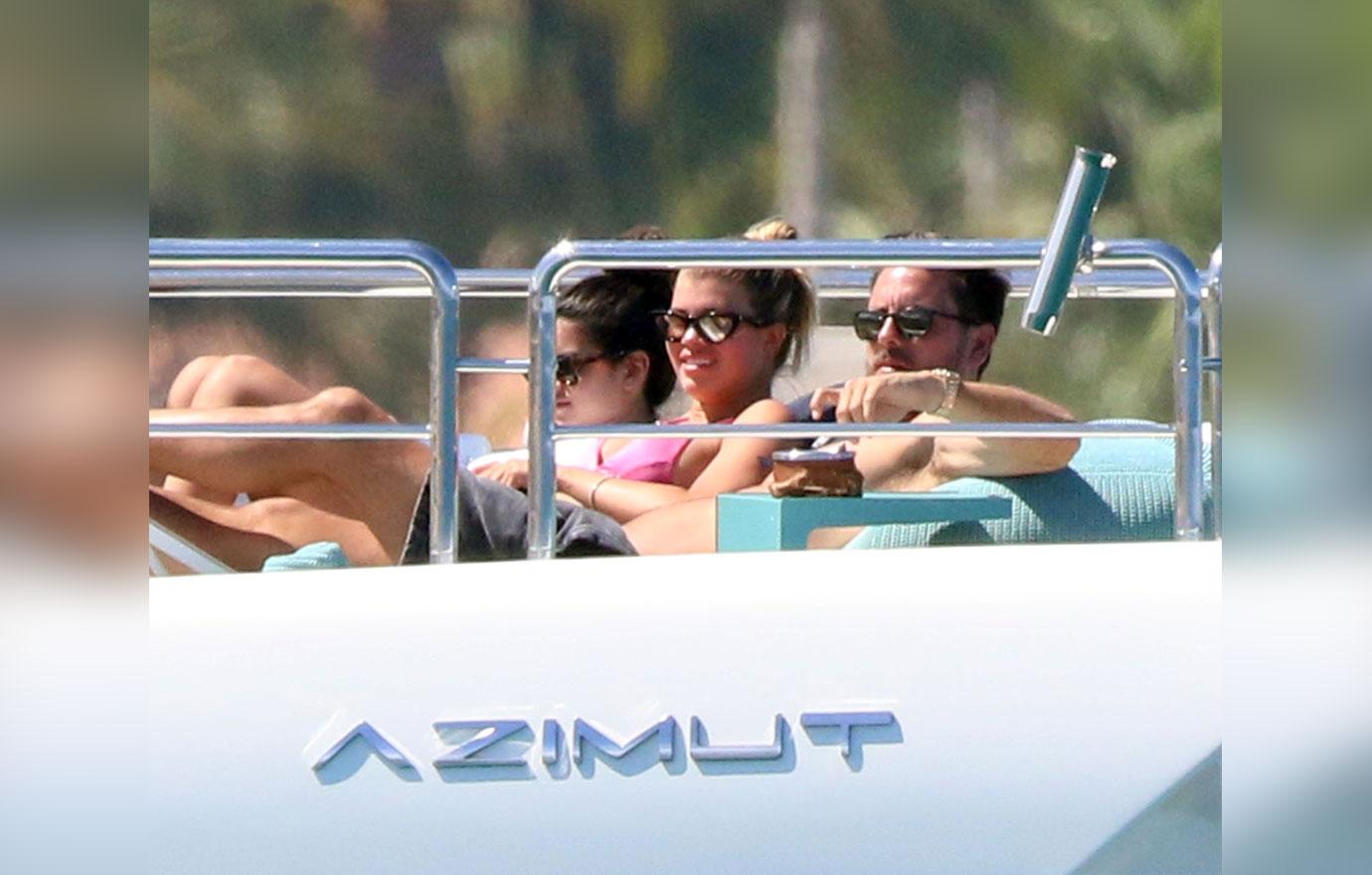 The couple wore shades as they laid back and soaked up the sun.
Article continues below advertisement
Sightseeing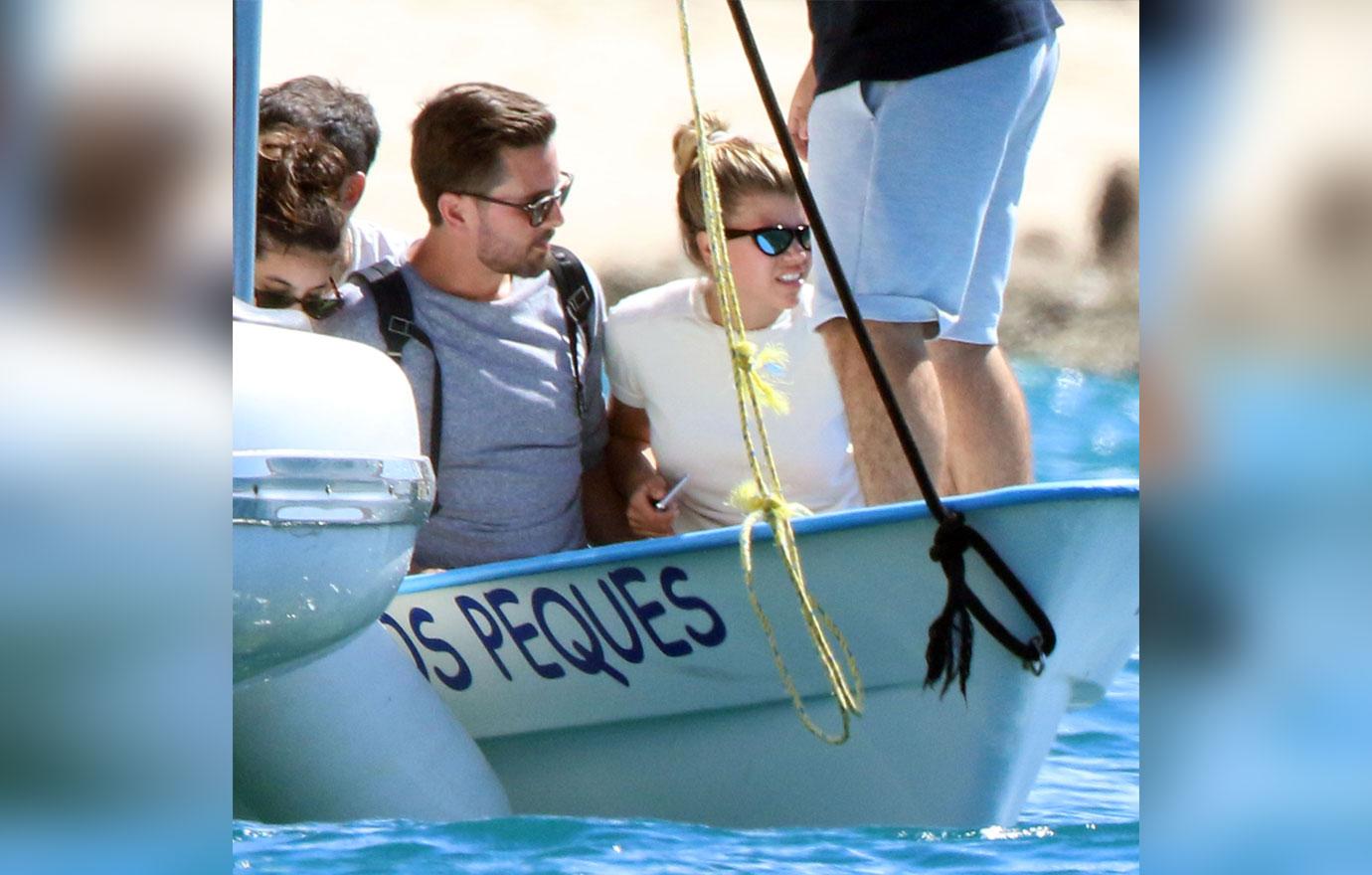 They adjusted their sunglasses to get a better look at their view.