Saturday Night Losers! The Worst Hosts And Musical Guests Of All Time Exposed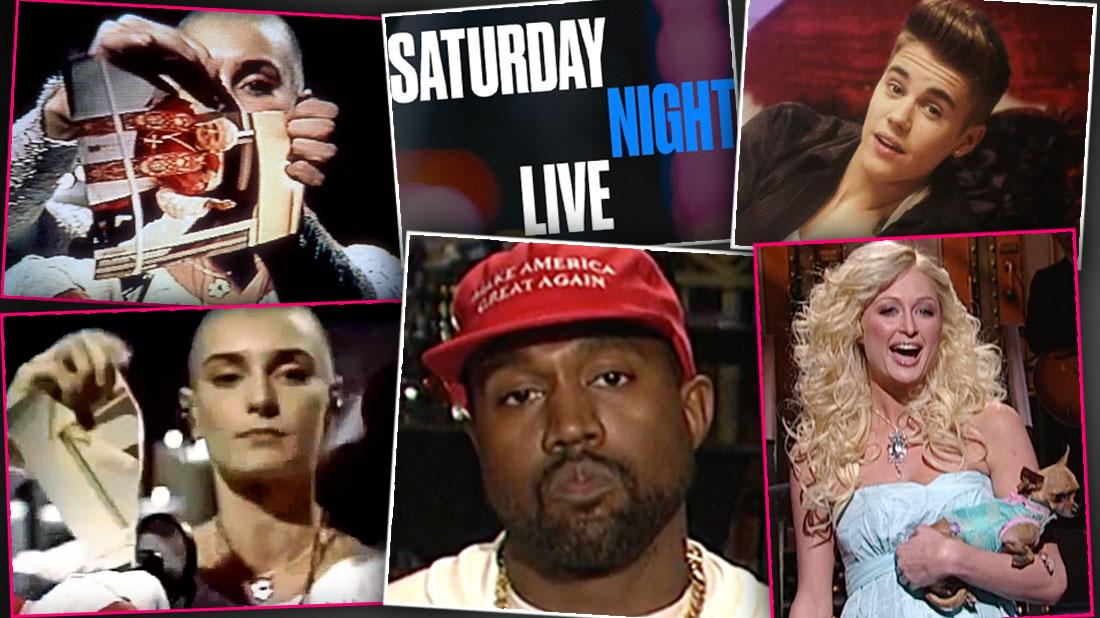 Live from New York! It's…a disaster waiting to happen!
Saturday Night Live kicks off its 45th season on Saturday, September 28 with host Woody Harrelson and musical guest Billie Eilish. Harrelson, who will be promoting his upcoming Zombieland sequel, may seem like a risky host, with his affection for pot and free mouth and free spirit.
But this is the star's fourth time as host, and clearly show creator and guru Lorne Michael's feels comfortable enough with him to give him the opening slot of the season.
Article continues below advertisement
That's a far cry from some other celebs and musicians, who, for various reasons, found themselves on the "Banned from SNL" list. Possibly the most notorious member of that list is bald-headed singer Sinead O'Connor, who on October 3, 1992, was part of what arguably was the most controversial moment in the show's history, when, at the end of her first performance, she presented a photo of Pope John Paul II while singing the word "evil", and then tore the image to pieces, exclaiming "Fight the real enemy".
NBC received thousands of angry calls and letters in the aftermath of the incident, and protests against O'Connor occurred outside of 30 Rockefeller Plaza, where a steamroller crushed dozens of her tapes and CD's. She has not appeared on Saturday Night Live since. But O'Connor is not alone. Click through this RadarOnline.com gallery to revisit some of the worst hosts and musical guests every to take the Saturday Night Live stage.
Andrew Dice Clay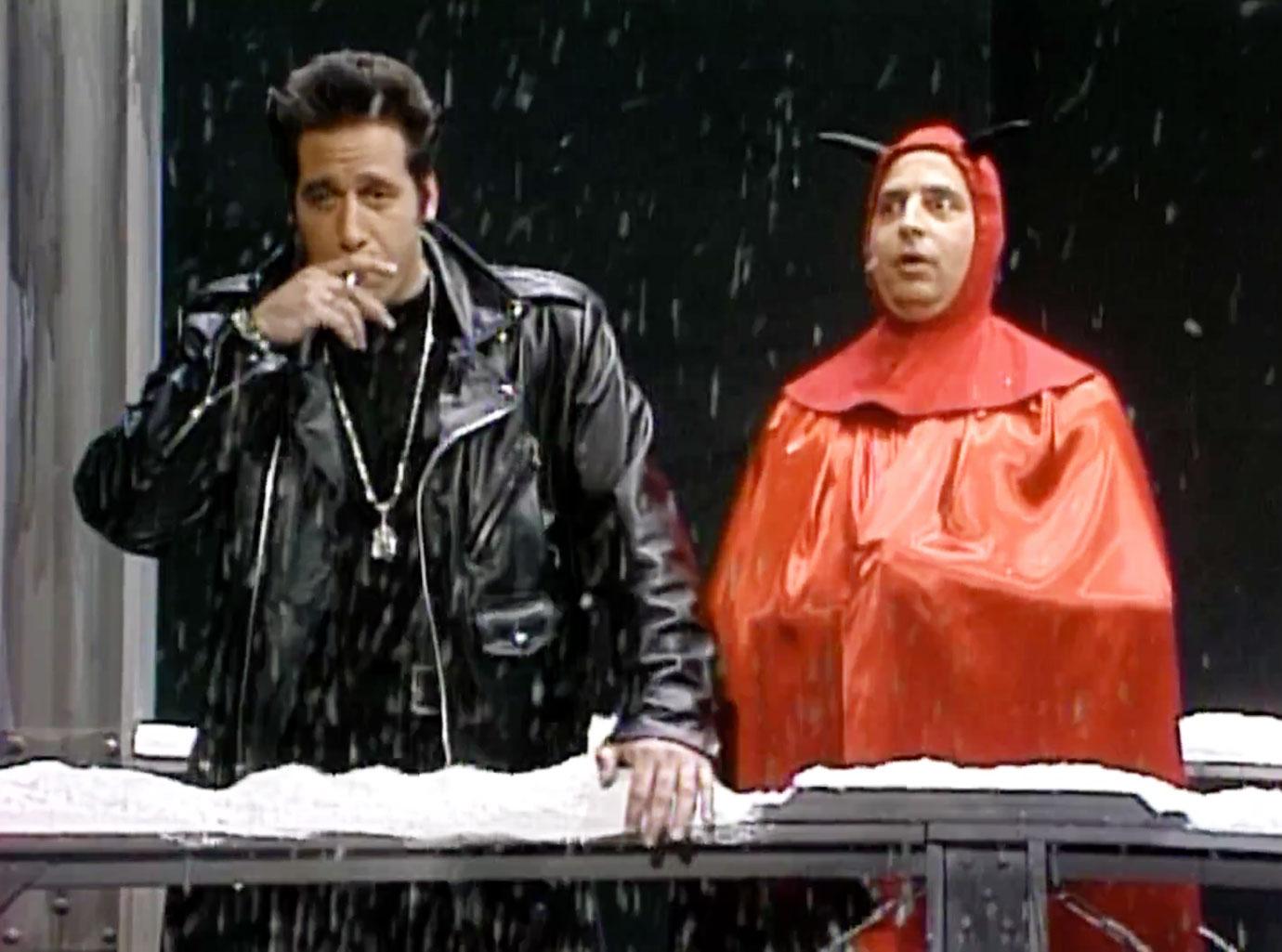 When Andrew Dice Clay was scheduled as a host for the May 12, 1990, episode, then cast member Nora Dunn immediately announced that she was boycotting the show in protest. Viewers and fans of the show revolted as well, objecting to Clay's misogynistic act. Metal detectors were installed at the studio to enhance security and during the live show, some audience members heckled Clay, but were immediately removed by security.
Article continues below advertisement
Martin Lawrence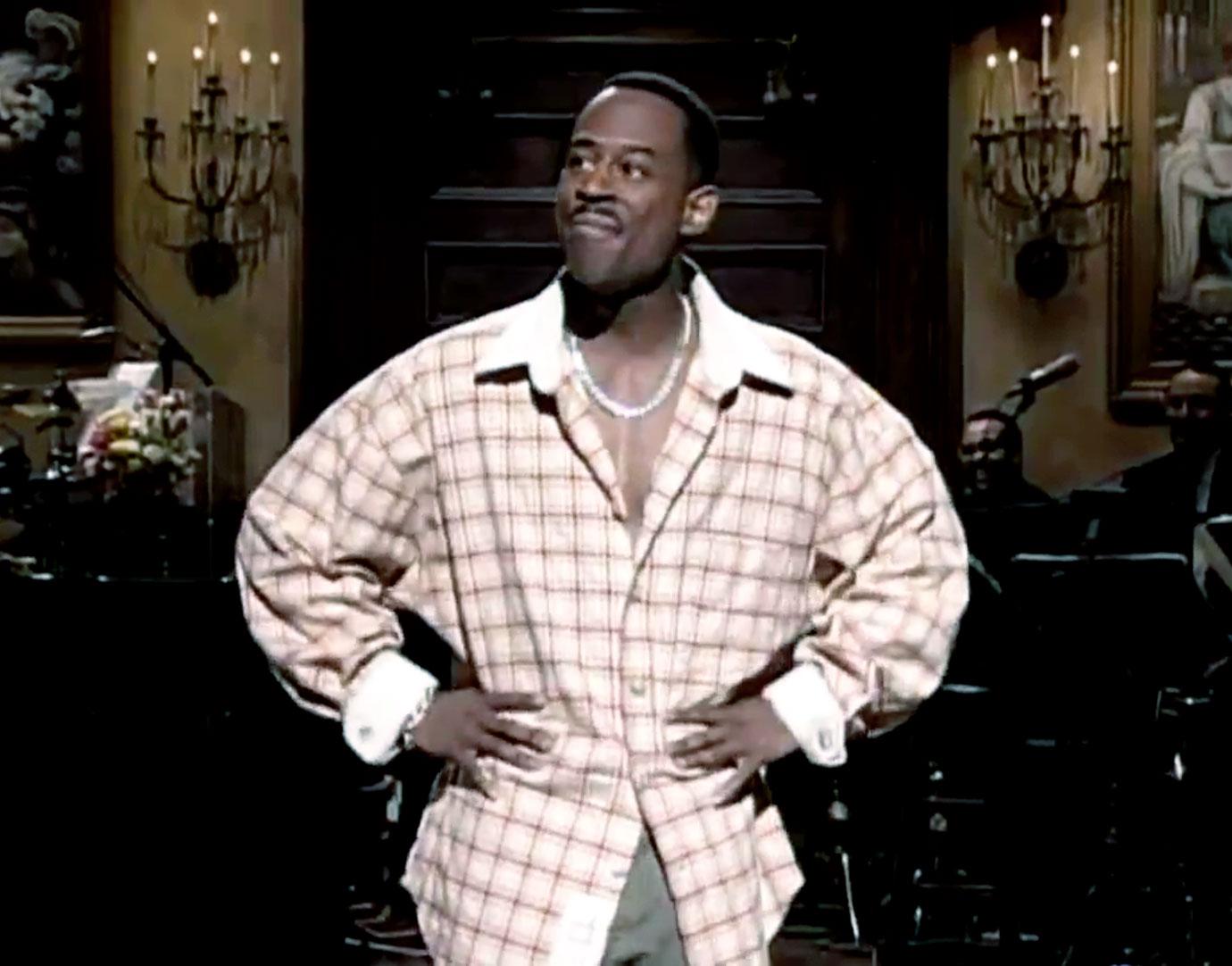 In 1994, Martin Lawrence's raunchy monologue went off the script, and off the rails.
"On 'Saturday Night Live,' it's 11:30 p.m., and things get a little more risque," Lawrence said during a later interview, trying to explain himself. "In my monologue, I made sure to ask if people had their kids in bed yet. Maybe I misjudged my material, but the people at the show said, 'You're the host. Do what you do and have a good time.' That's what I did." Following his "SNL" appearance, Lawrence was reportedly banned from the show.
Article continues below advertisement
Adrian Brody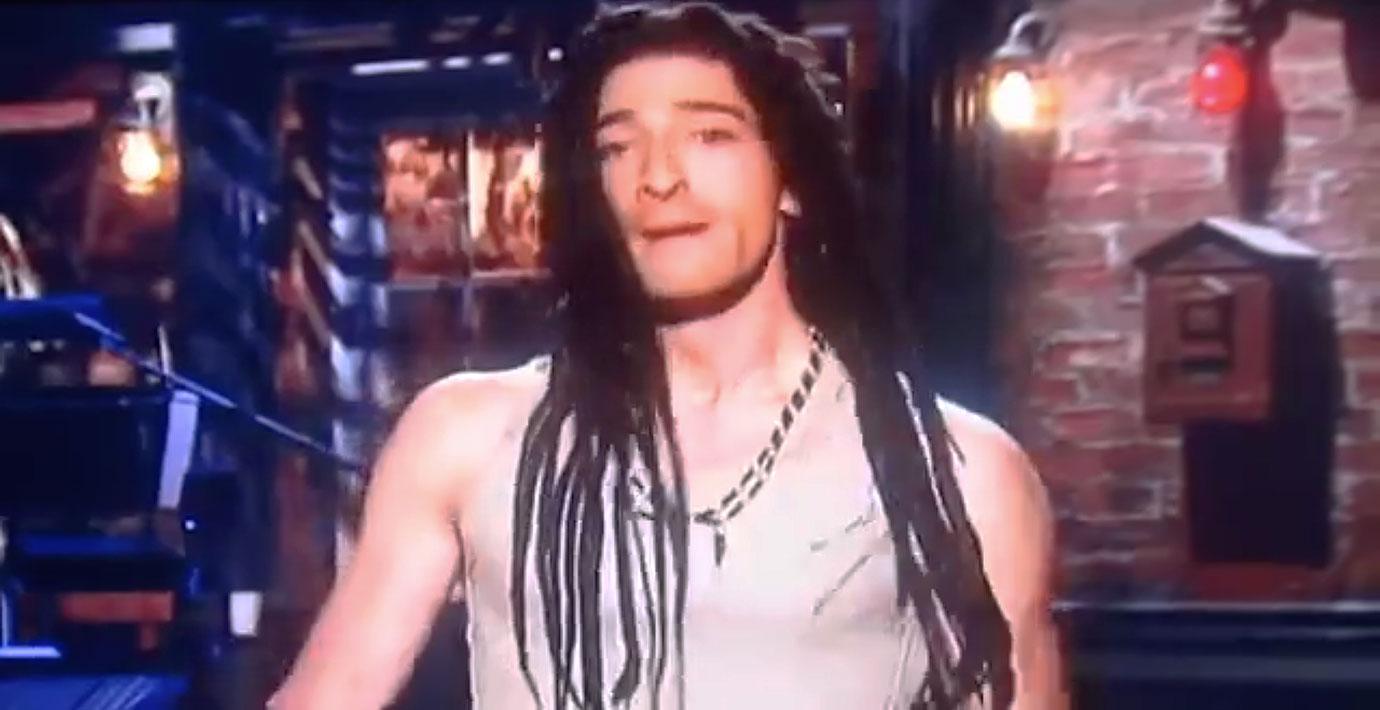 Actor Adrian Brody found himself on the outs with SNL when he inexplicably put on a wig and fake Jamaican accent to introduce musical guest Sean Paul in 2003.
Article continues below advertisement
Ashlee Simpson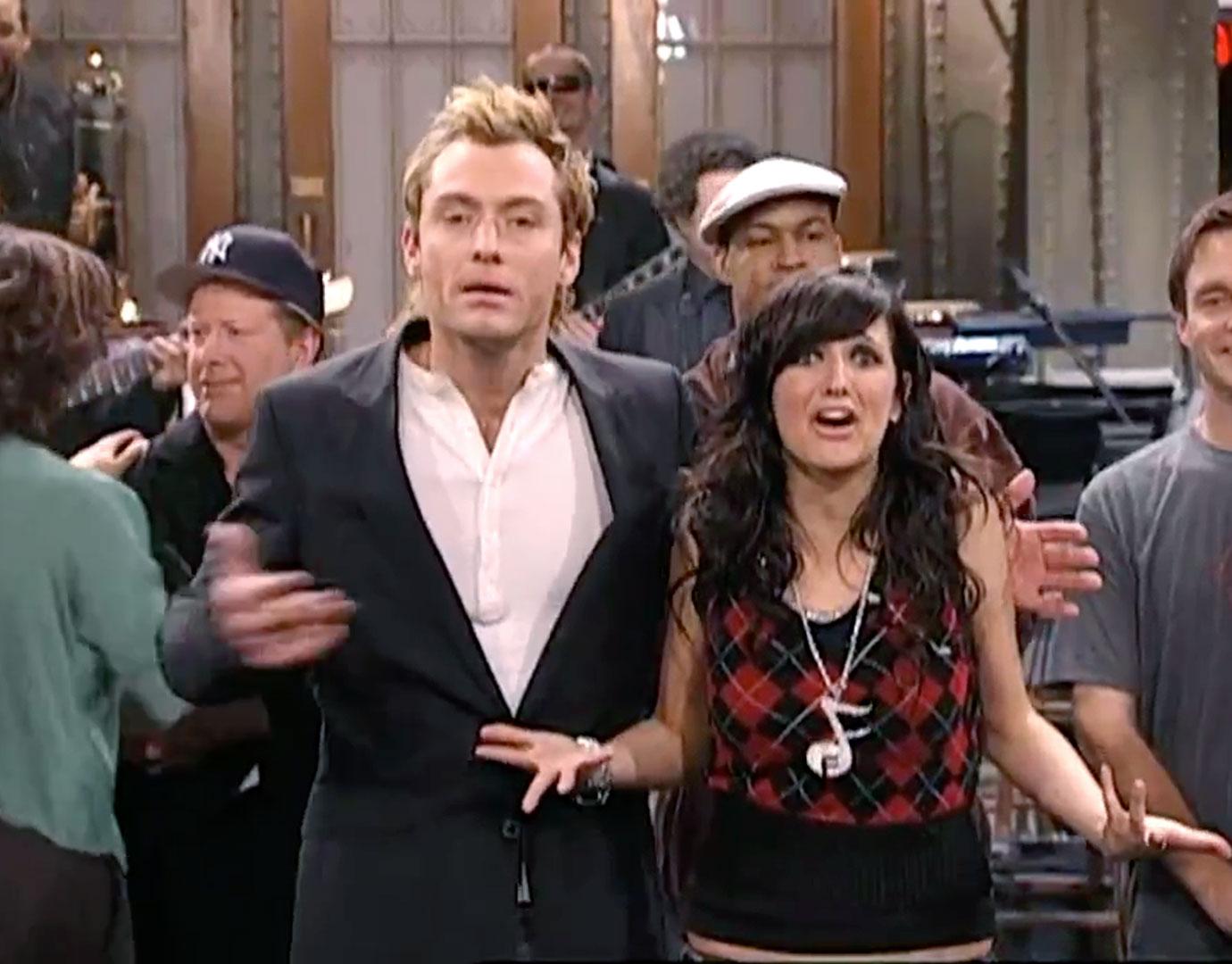 Ashlee Simpson's musical performance on the October 23, 2004 went down in history before she could even start to sing. As she began a performance of "Autobiography", the vocals for "Pieces of Me," the first song she performed that night, were heard again—before she had even raised the microphone to her mouth. It was clear to everyone she was lip syncing.
Simpson fumbled through an impromptu dance, then vanished from the stage. At the end of the show, she tried to explain the faux pas, saying "I feel so bad. My band started playing the wrong song. I didn't know what to do so I thought I'd do a hoedown." A few days later, she explained that she had in reality lost her voice before the performance. In an interview with 60 Minutes, Michaels expressed his disappointment in the lip sync fiasco, adding that he would not have allowed it if he had been consulted.
Article continues below advertisement
Paris Hilton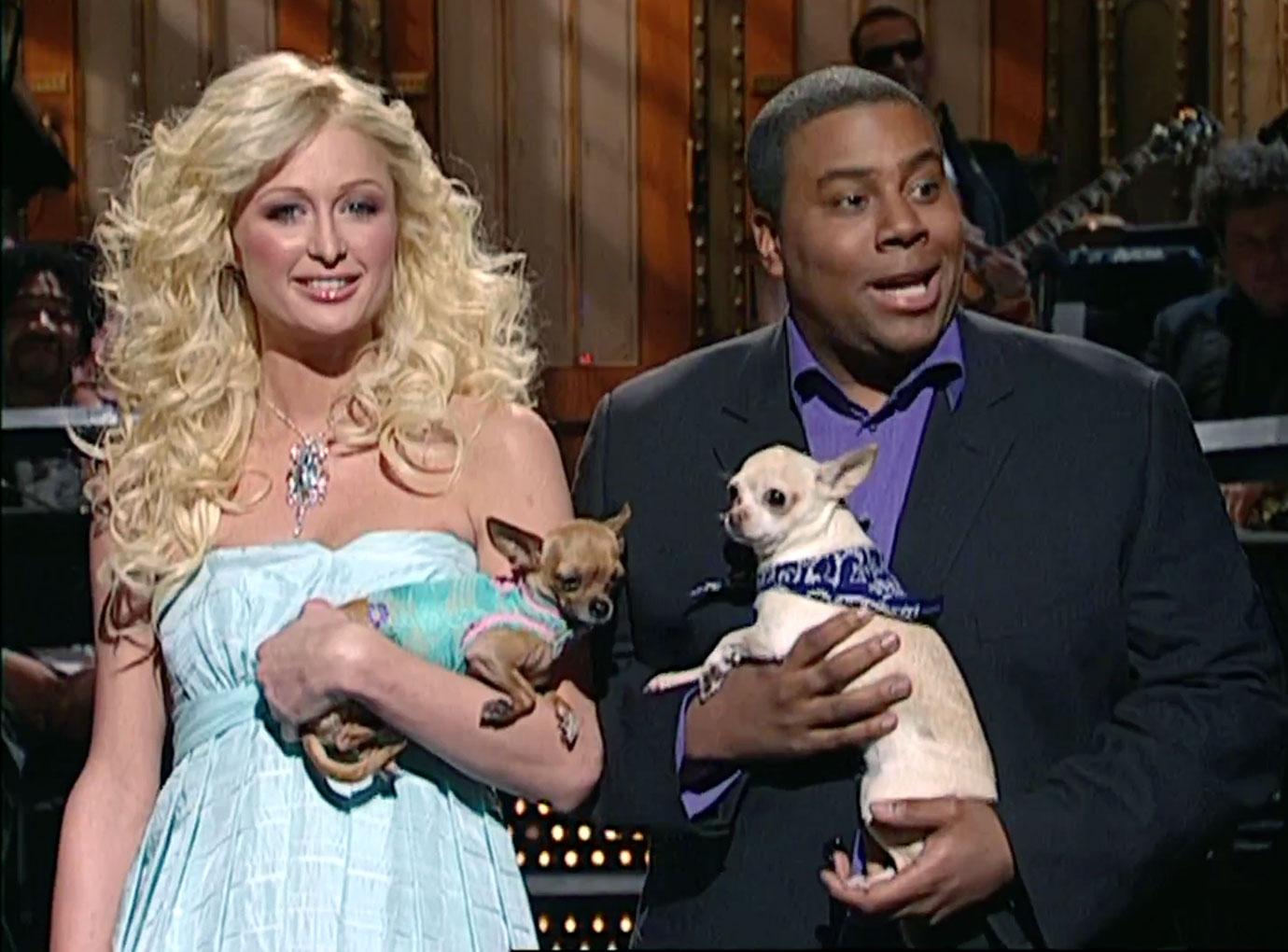 Former cast member and head writer Tina Fey doesn't pull punches when describing Paris Hilton's 2005 appearance. "She's a piece of s---," Fey told Howard Stern."The people at 'SNL' were like, 'Maybe she'll be fun, maybe she won't take herself so seriously.' She takes herself so seriously!" Fey went on to call Hilton "unbelievably dumb. and so proud of how dumb she is." She also added that Hilton was "awful" to work with.
Article continues below advertisement
Justin Bieber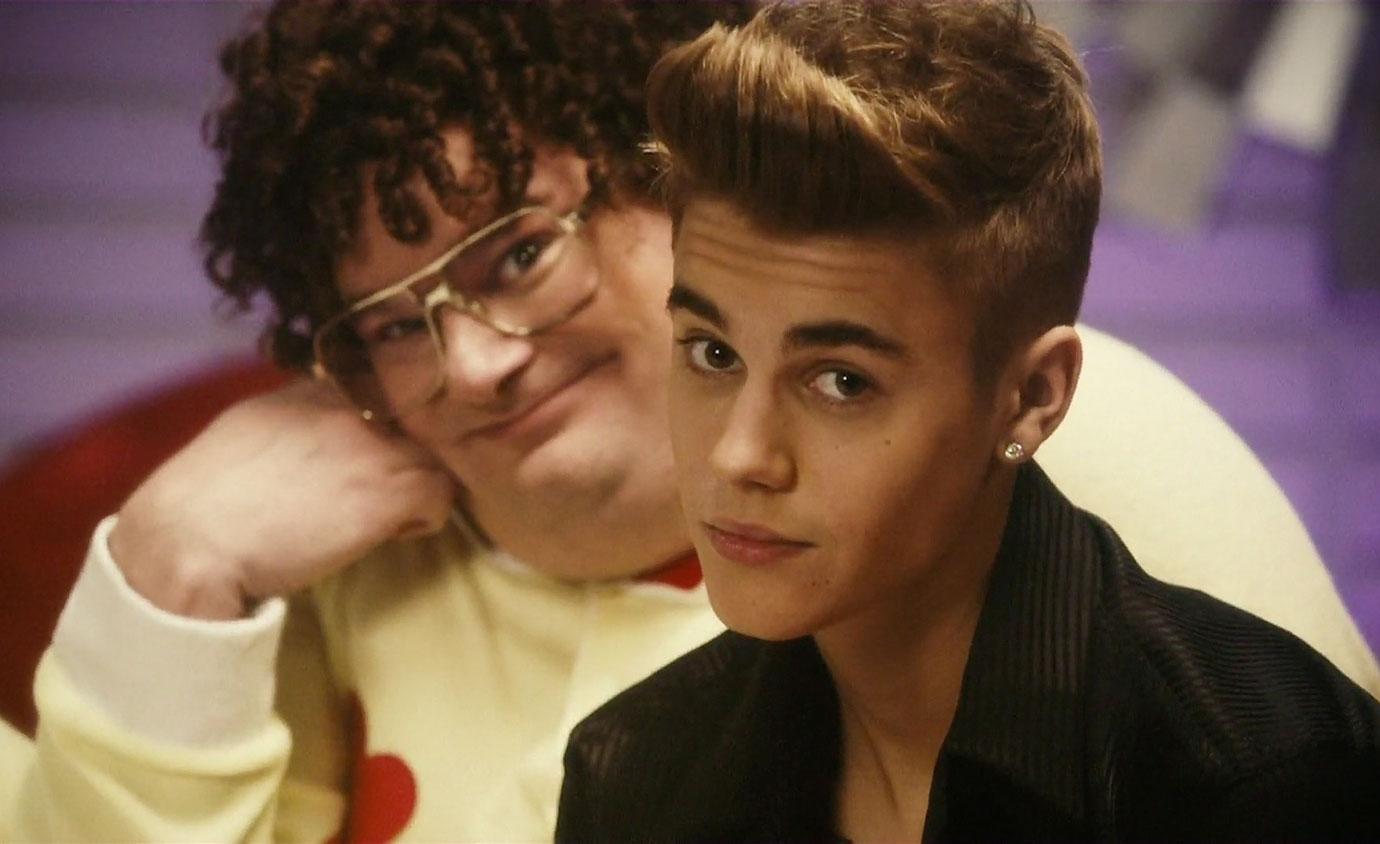 Don't count too many of the SNL stars as "Beliebers" after Justin Bieber's disastrous appearances. In fact, former castmates Bill Hader and Jay Pharoah both told Bravo's Watch What Happens Live Bieber was the worst. "Bieber, he was just in a bad place," Hader said. "Maybe he's in a better place, but then, it was rough." In a 2013 interview, Hader revealed that Bieber had an entourage of "like, 20 guys," which was an inconvenience to the cast and crew. "He had a guy holding a slice of pizza, a guy holding a Diet Coke," Hader told Howard Stern. "You're going around the stage and you're trying to fight through all of these people to get dressed."
Article continues below advertisement
Louis C.K.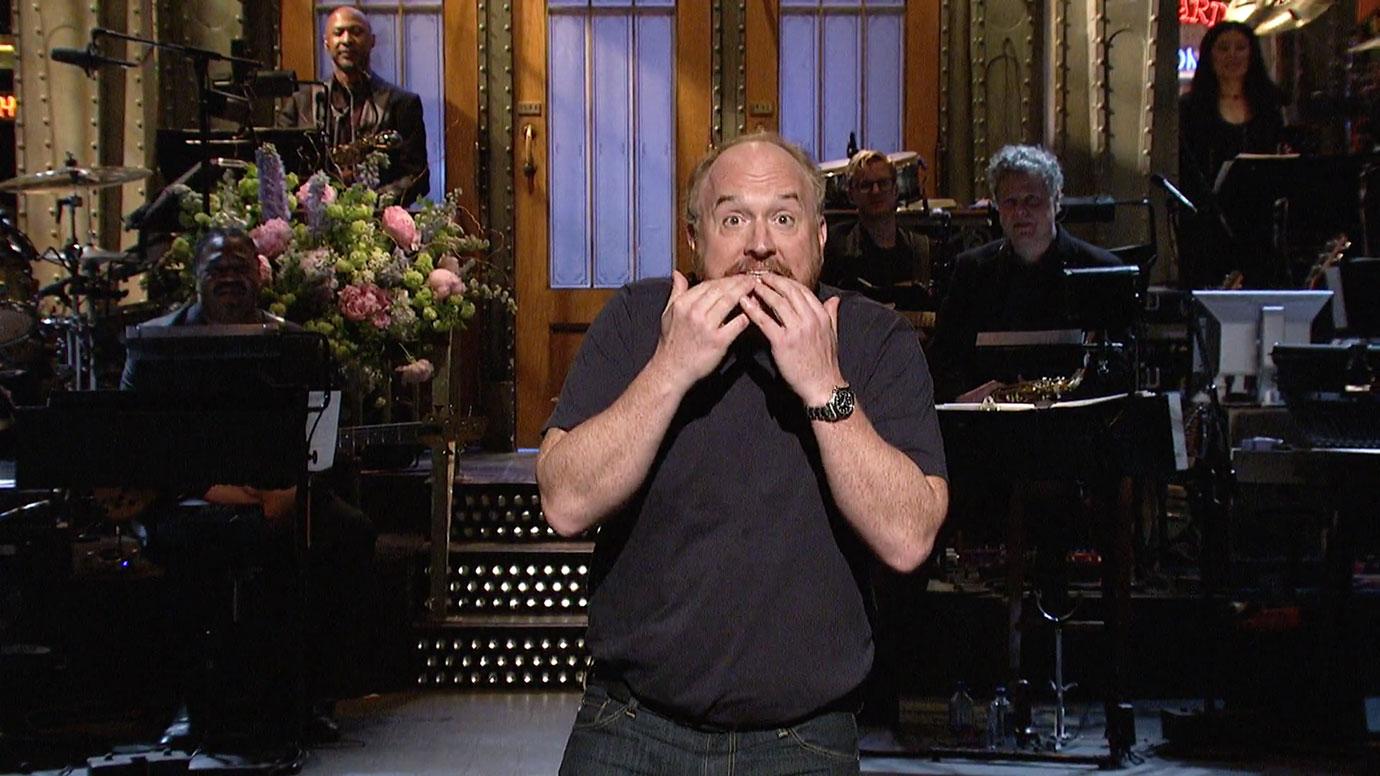 Years before he would destroy his career as part of the #MeToo uprising, comedian Louis C.K. found himself embroiled in controversy while hosting the season-40 finale in 2015, where he delivered an opening monologue featuring jokes about child molesters, racism and the tension in the Middle East. As part of his set, C.K. tried to imagine why child molesters would commit the crime if they knew the consequences. "From their point of view, it must be amazing, for them to risk so much," he said, as the crowd groaned.
He then acknowledged the controversial nature of the material, adding, "It's my last show probably." The comedian was close…he wasn't invited back until 2017.
Article continues below advertisement
Kanye West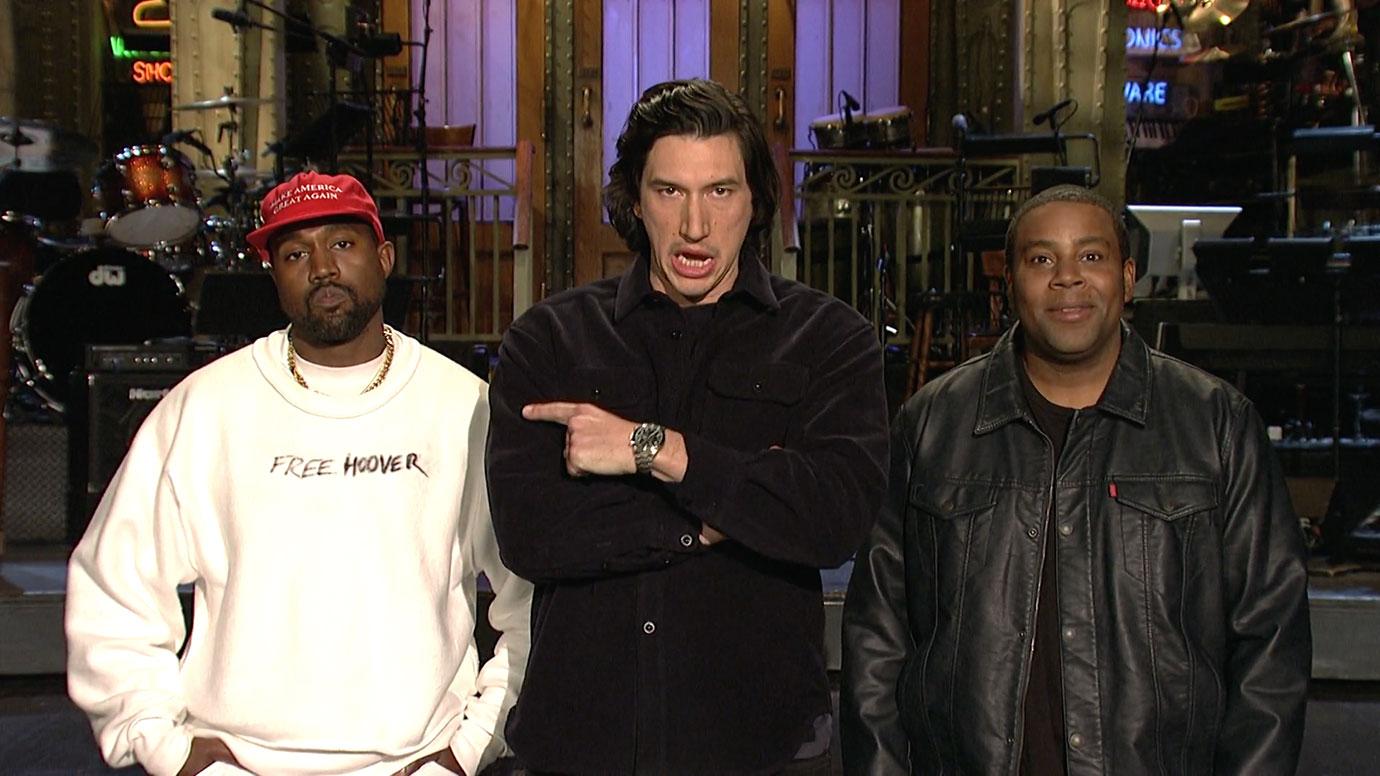 During the end credits of his September 29, 2018, appearance, musical guest Kanye West slapped on a "Make America Great Again" hat, and launched into a third performance with the song "Ghost Town." After finishing the performance, West began pontificating about the "liberal media" attacking President Donald Trump and his own rumored 2020 presidential bid. This resulted in boos from the audience, as the cast stood off to the side of the stage and kept their heads down.