Russell Wilson and Ciara's Dating History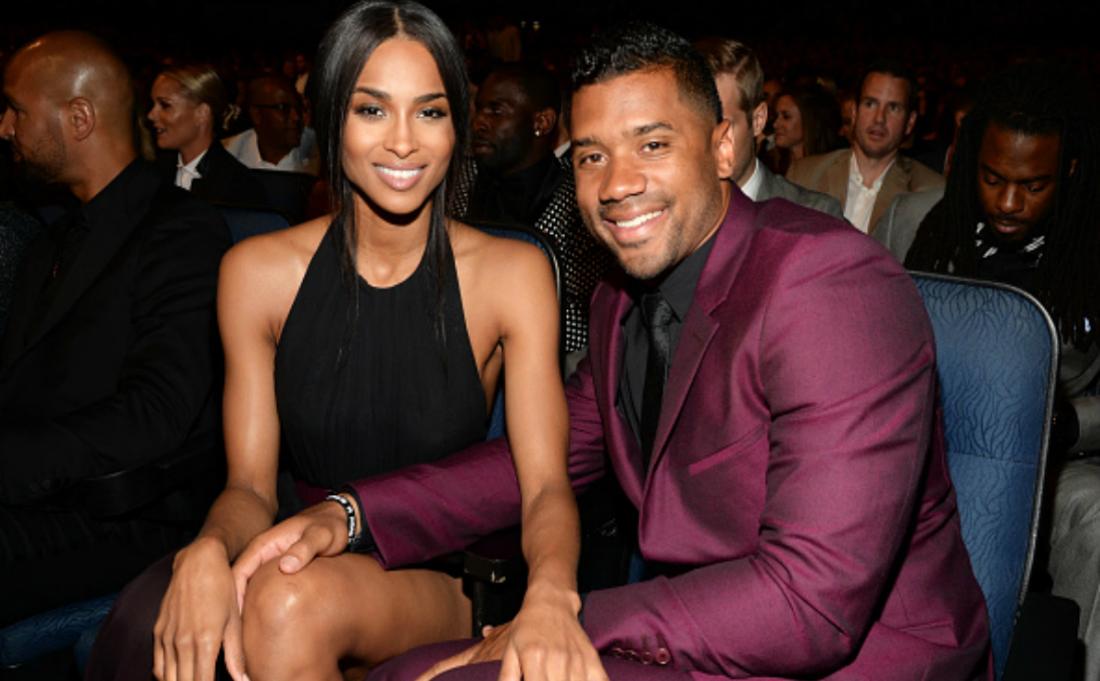 Some couples have a fairytale relationship that matches their impressive lives. For celebrity power couple Russell Wilson and Ciara, this seems to be the case.
MORE: Ciara & Russell Wilson Spotted At Their Rehearsal Dinner In Liverpool
The champion Seattle Seahawks quarterback and the Grammy winning singer dated for a short time before getting married and having children. Here is a more in depth look at the famous duo's relationship history.
Article continues below advertisement
1. Ciara Ends Relationship With Future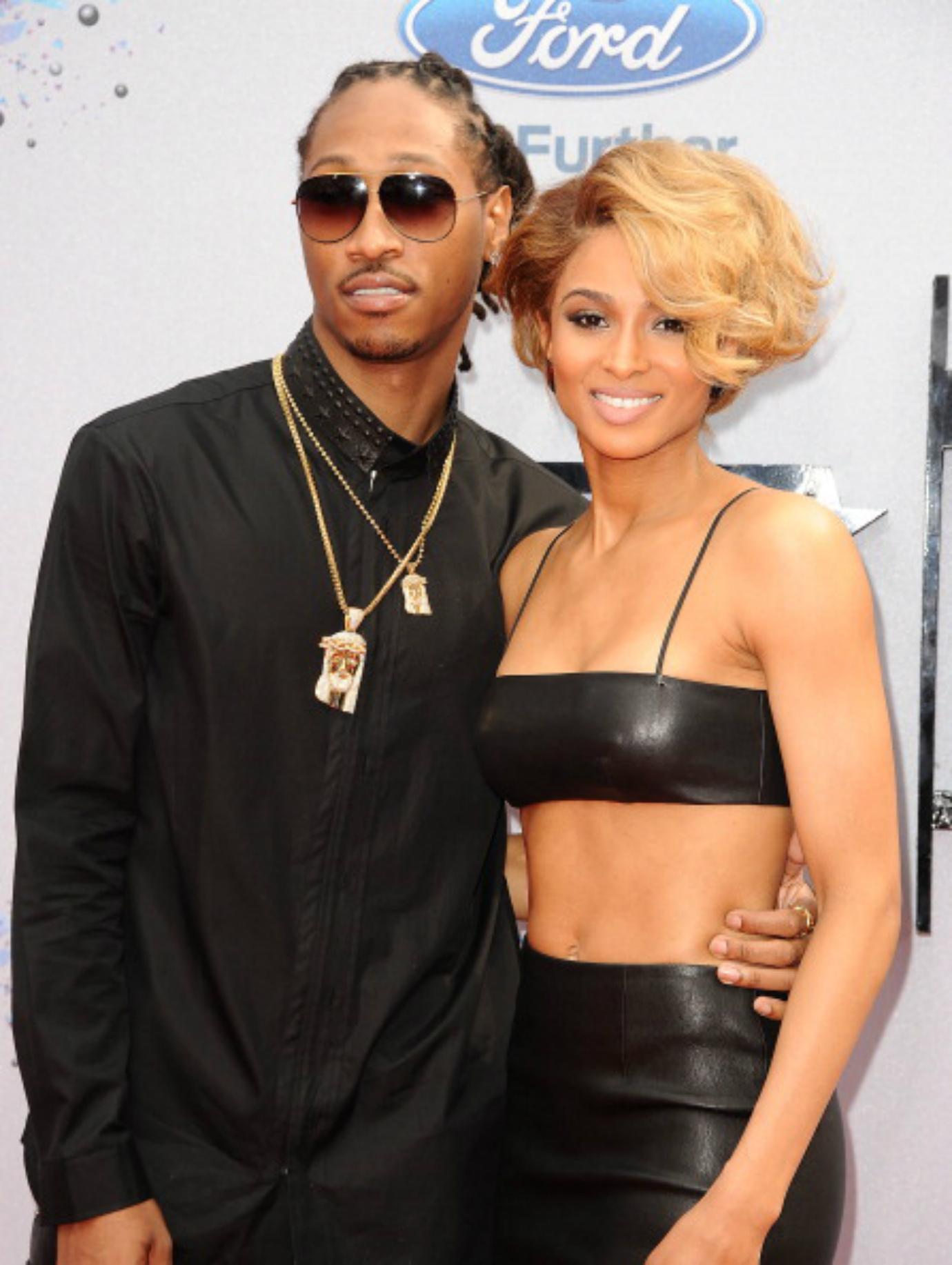 The "Goodies" singer was engaged to hip-hop artist Future back in 2013. She had a baby with him in 2014 but then rumors swirled that Future was cheating on her. Her engagement to Future ended in August 2014, putting her back on the dating scene.
Article continues below advertisement
2. Wilson Gets Divorced From First Wife Ashton Meem.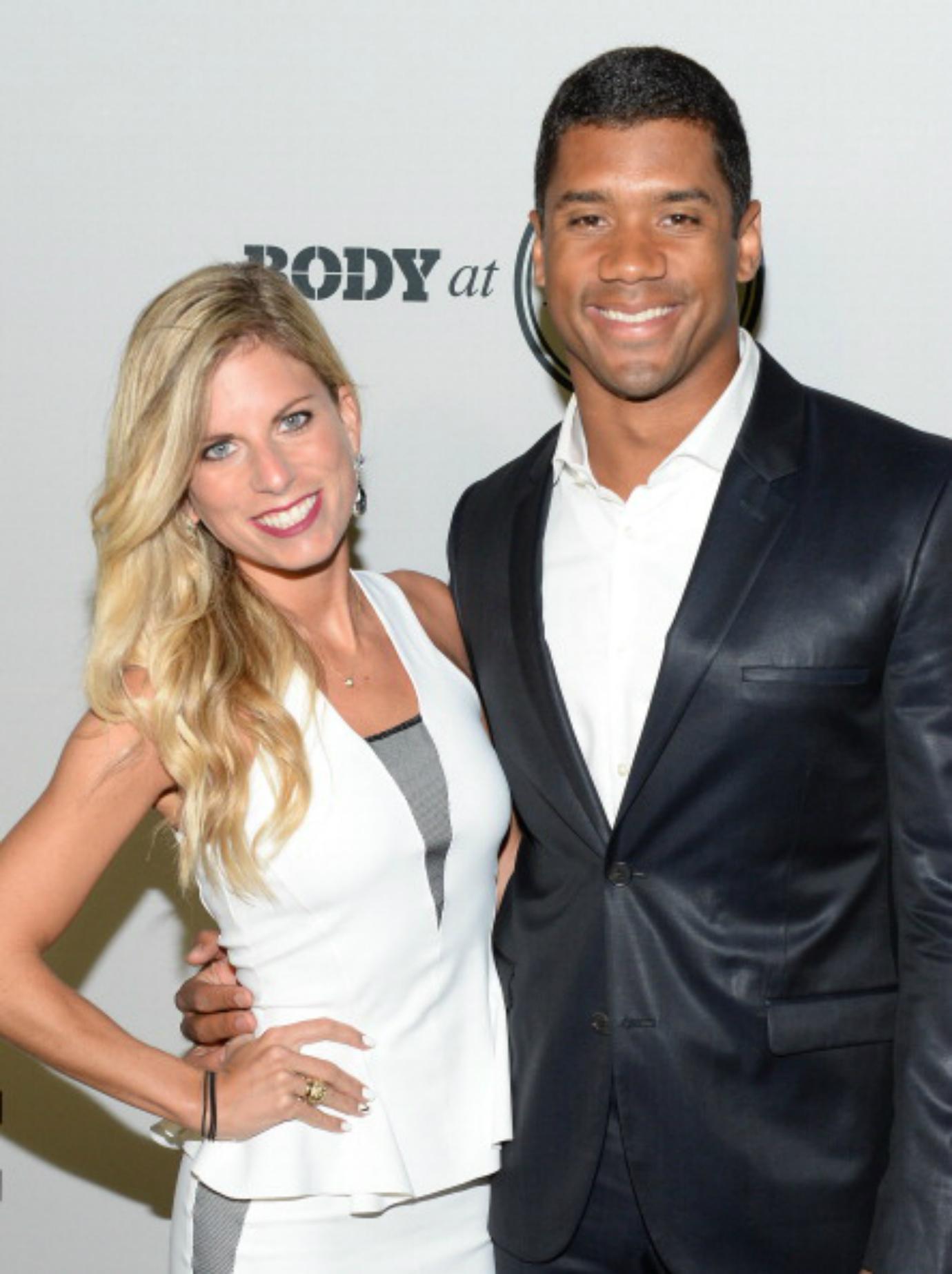 The quarterback had been married to his high school sweetheart, Ashton Meem, having met her growing up in Virginia. The pair married back in 2012, the same year that Wilson was drafted to the NFL. However, their marriage only lasted two years, and they were divorced in April of 2014.
Article continues below advertisement
3. Singer And Super Bowl Champ Spotted At A Wrap Party.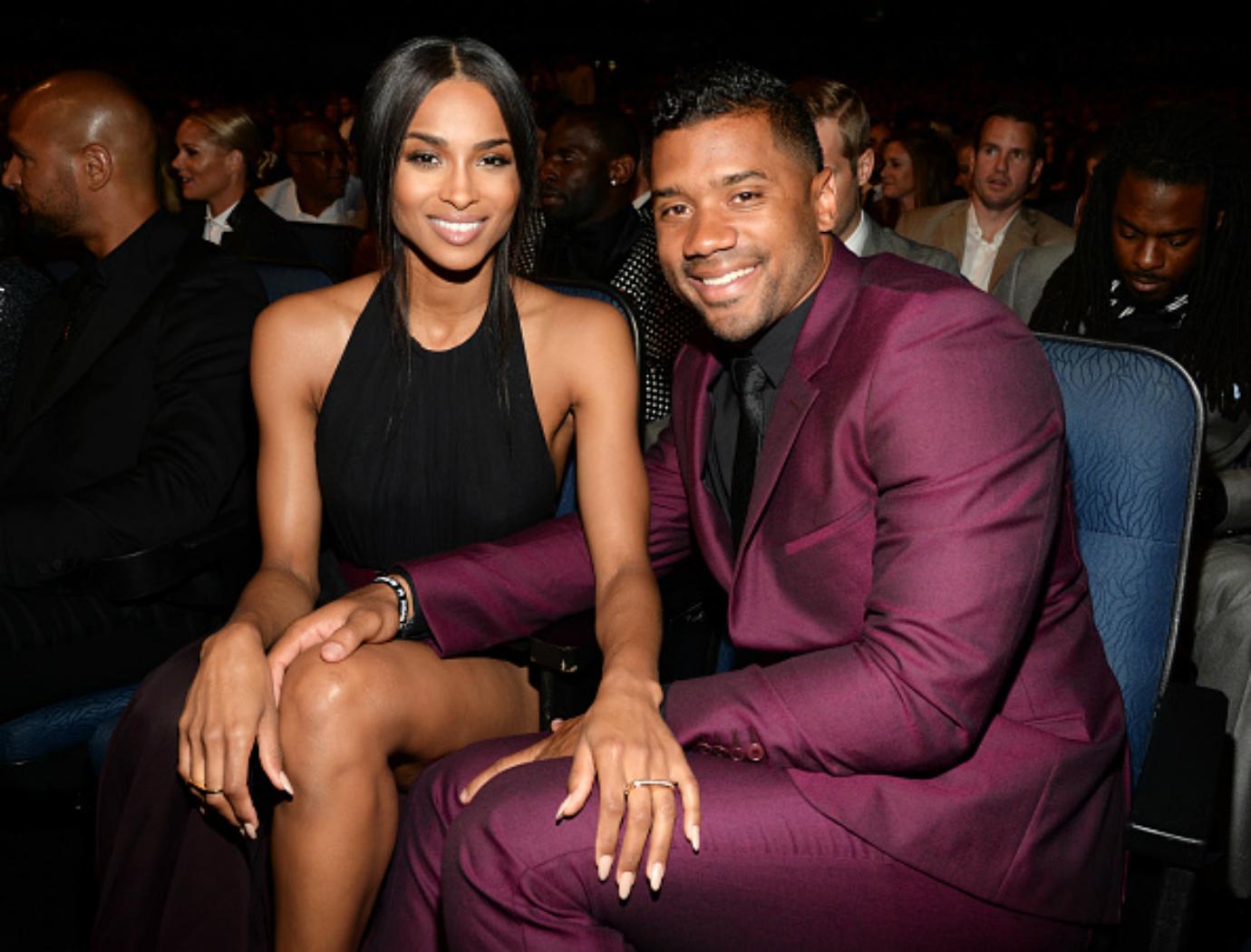 The future husband and wife were first seen in public together at a wrap party for the NBC TV show, "I Can Do That" on April 10, 2015, according to Us Weekly. This may have been where the two actually met as there are no reports of them together at an earlier point in time.
Article continues below advertisement
4. Take Me Out To The Ballgame First Date?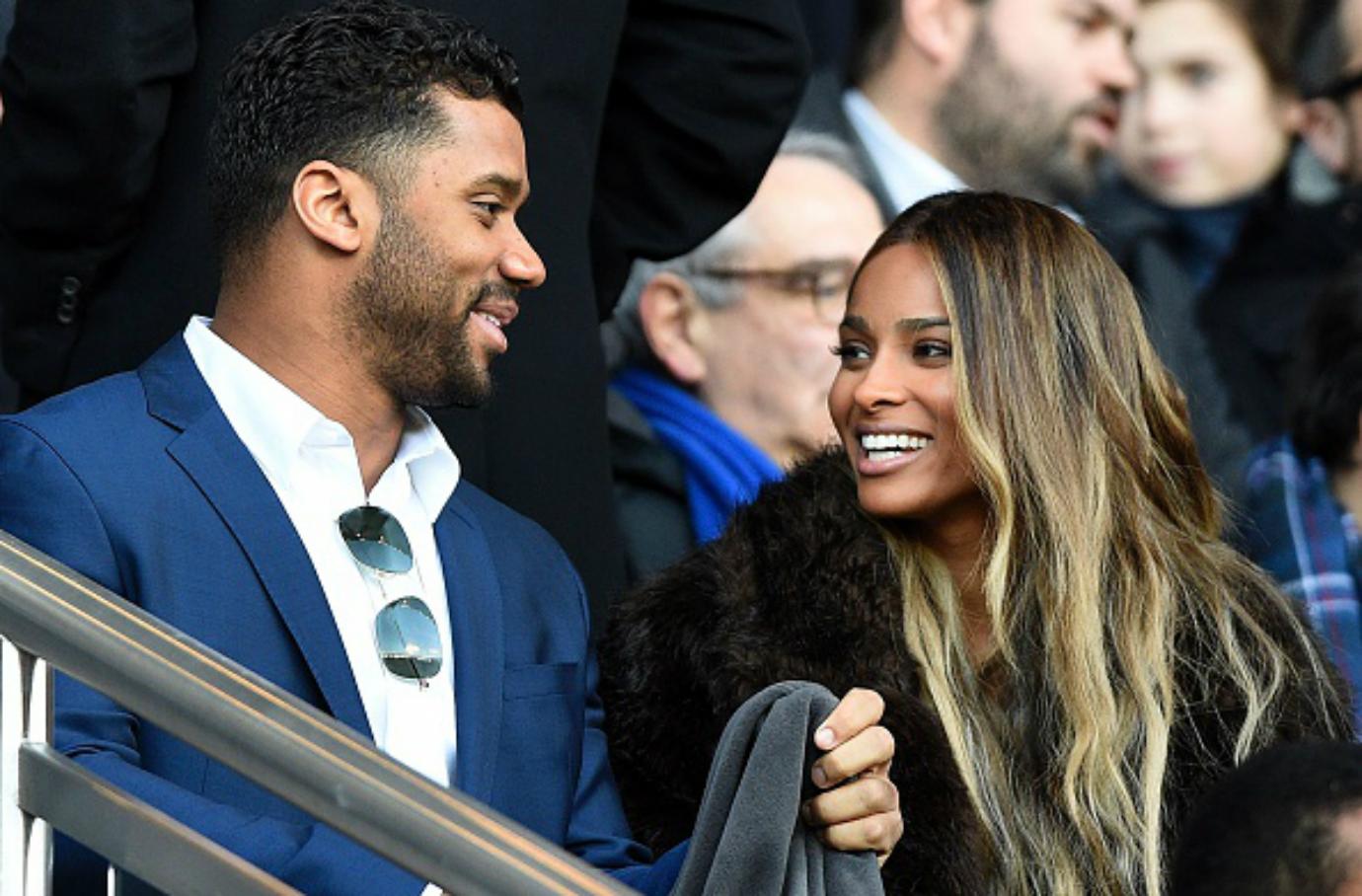 The official Major League Baseball Twitter account called out Wilson for "trying to go incognito" when the pro football player was caught sitting in the stands while watching the Seattle Mariners play the Texas Rangers on April 20 2015. It turns out he was sitting next to Ciara — just ten days after the two were seen together at that Hollywood party. Perhaps that was their first real date?
Article continues below advertisement
5. White House State Dinner Official.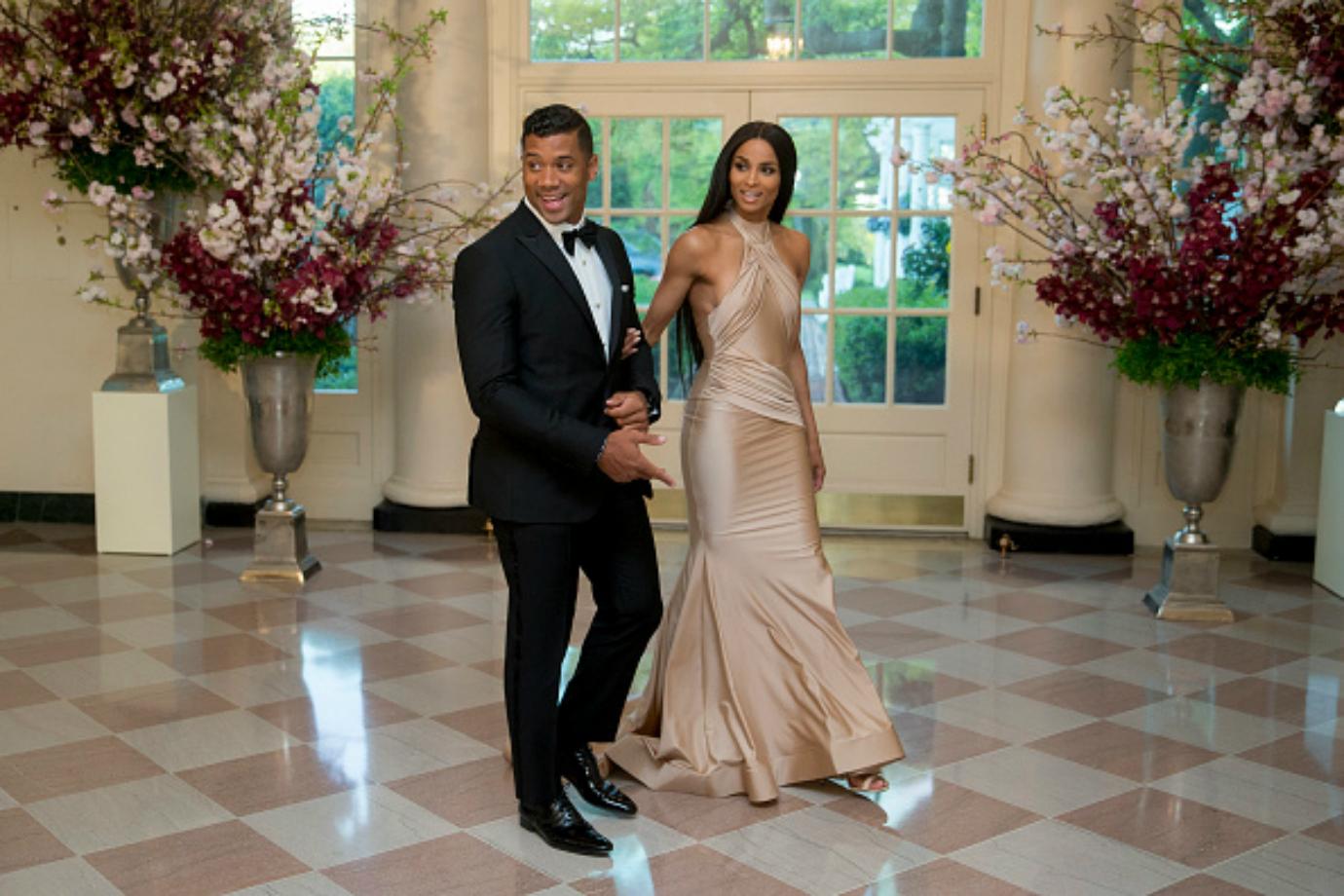 Most celebrity couples make their first public appearance together walking into a film screening and making it red carpet official. However, this celeb power duo kicked things up a notch by attending a state dinner at the White House in Washington, DC in 2015. The two entered the dinner hosted by President Obama in honor of Japanese Prime Minister Shinzo Abe, arm in arm.
Article continues below advertisement
6. Four Month Engagement.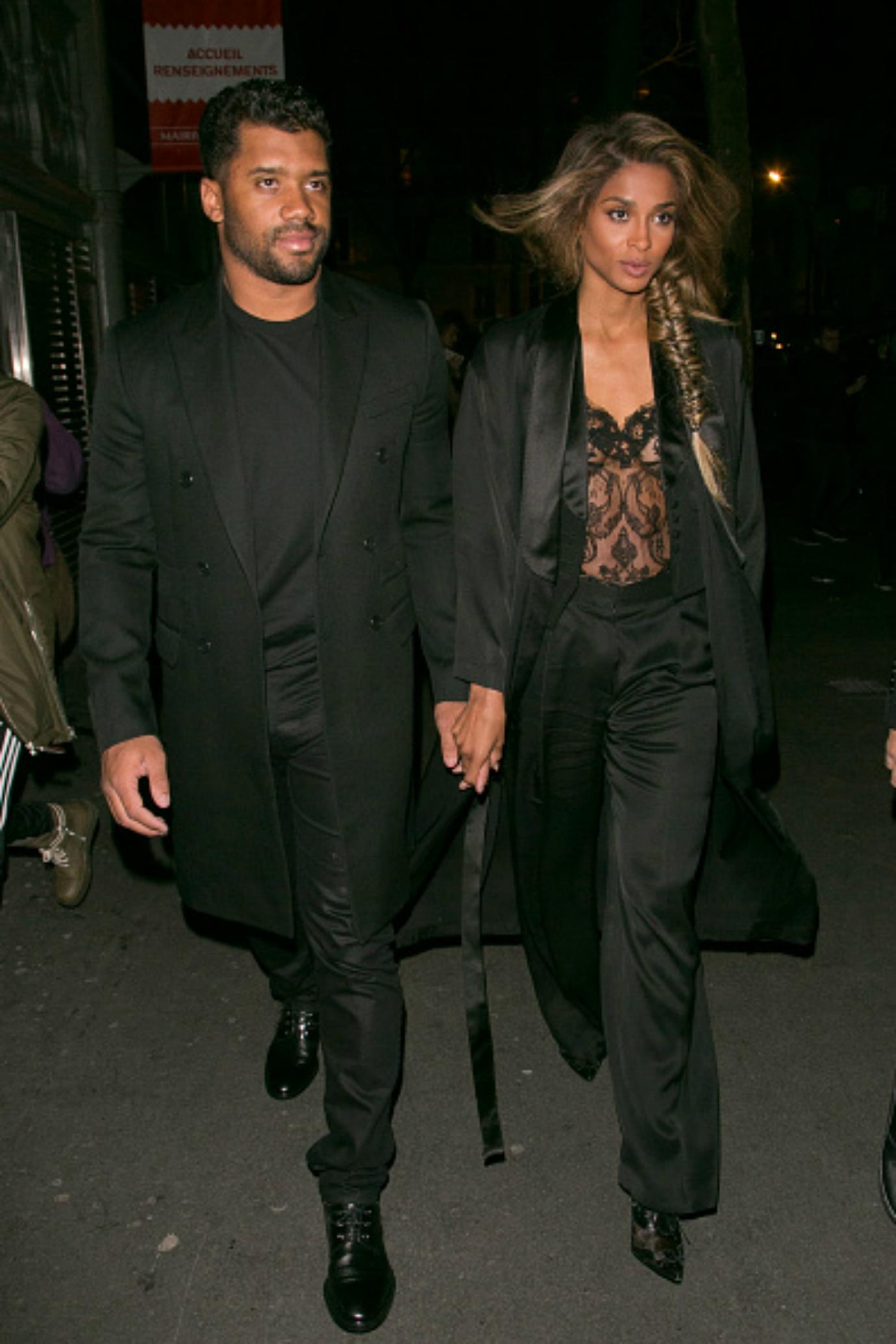 The athlete wasted no time putting a ring on the pop star's finger. In March of 2016, Wilson proposed to Ciara with a 16-carat ring while the two were on vacation in the Seychelles Islands. The two planned to tie the knot in a quick four months.
Article continues below advertisement
7. The Engaged Couple Decide To Remain Celibate Until Marriage.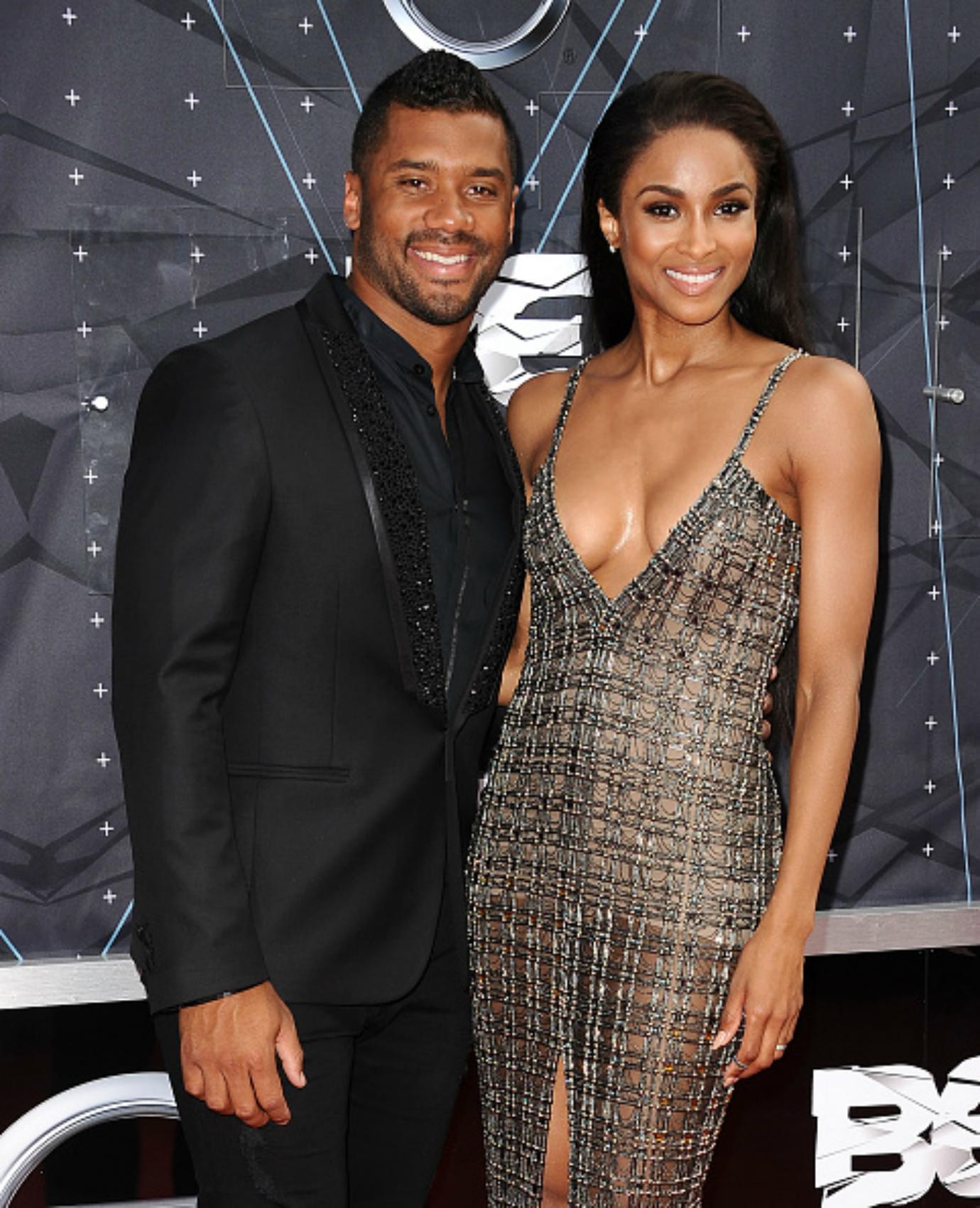 In a surprise move, the mother of one and her future husband decided to practice abstinence until they were married. Both devout Christians, Ciara explained their decision to People in an interview saying, "I really believe that when you focus on a friendship, you have the opportunity to build a strong foundation for a relationship — and once you know you're really great friends and you're what we call 'equally yoked,' where you share the same values or the same outlook on life, it kind of sets the tone."
Article continues below advertisement
8. Ciara and Wilson Jet Off To England To Get Married.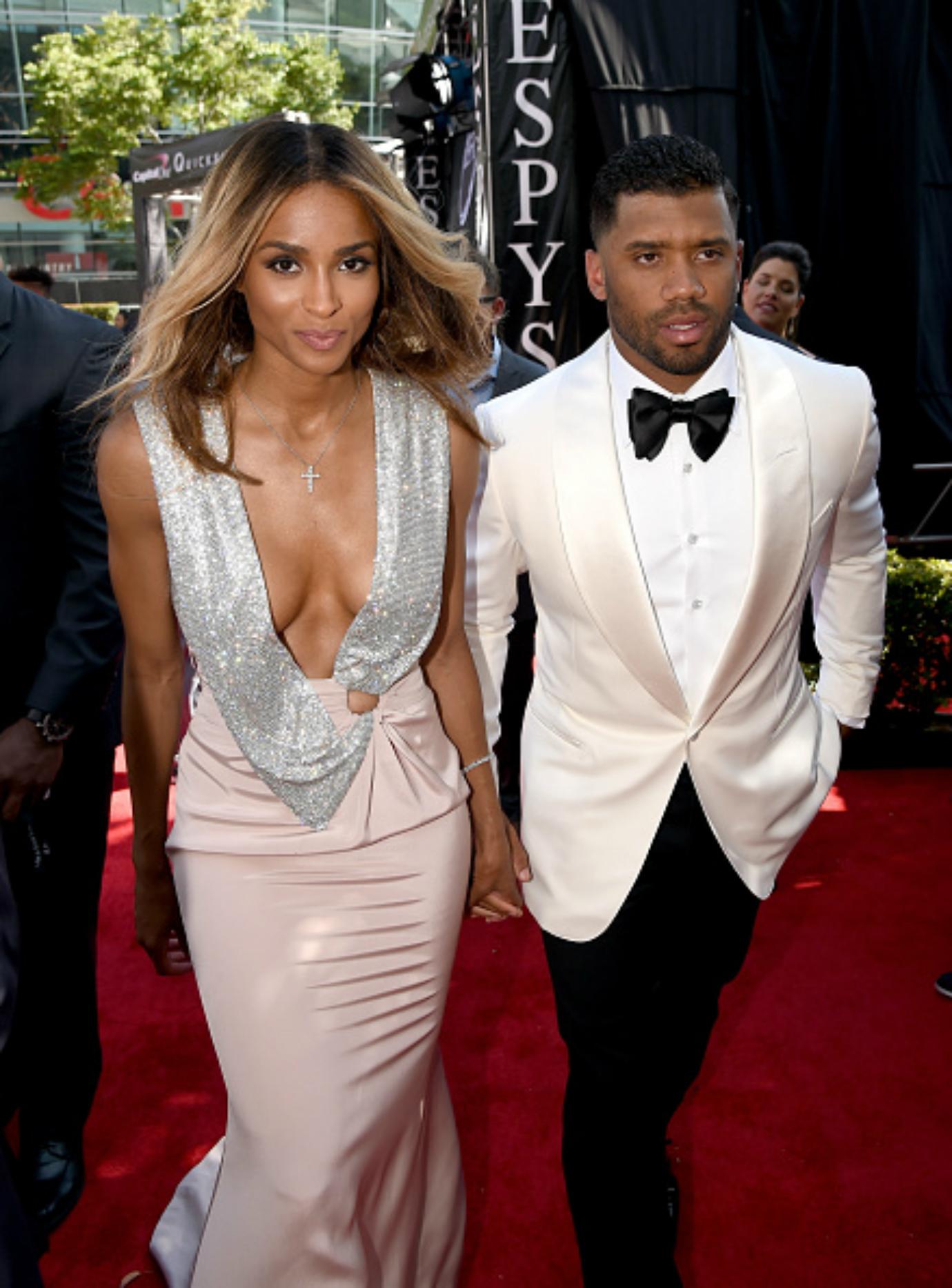 On July 6, 2016, the Pro Bowl MVP and the "Promise" singer were married in a beautiful ceremony at Peckforton Castle in Cheshire, England. In attendance were close friends and family including tennis star Serena Williams.
Article continues below advertisement
9. Pregnant Just Three Months After Their Wedding.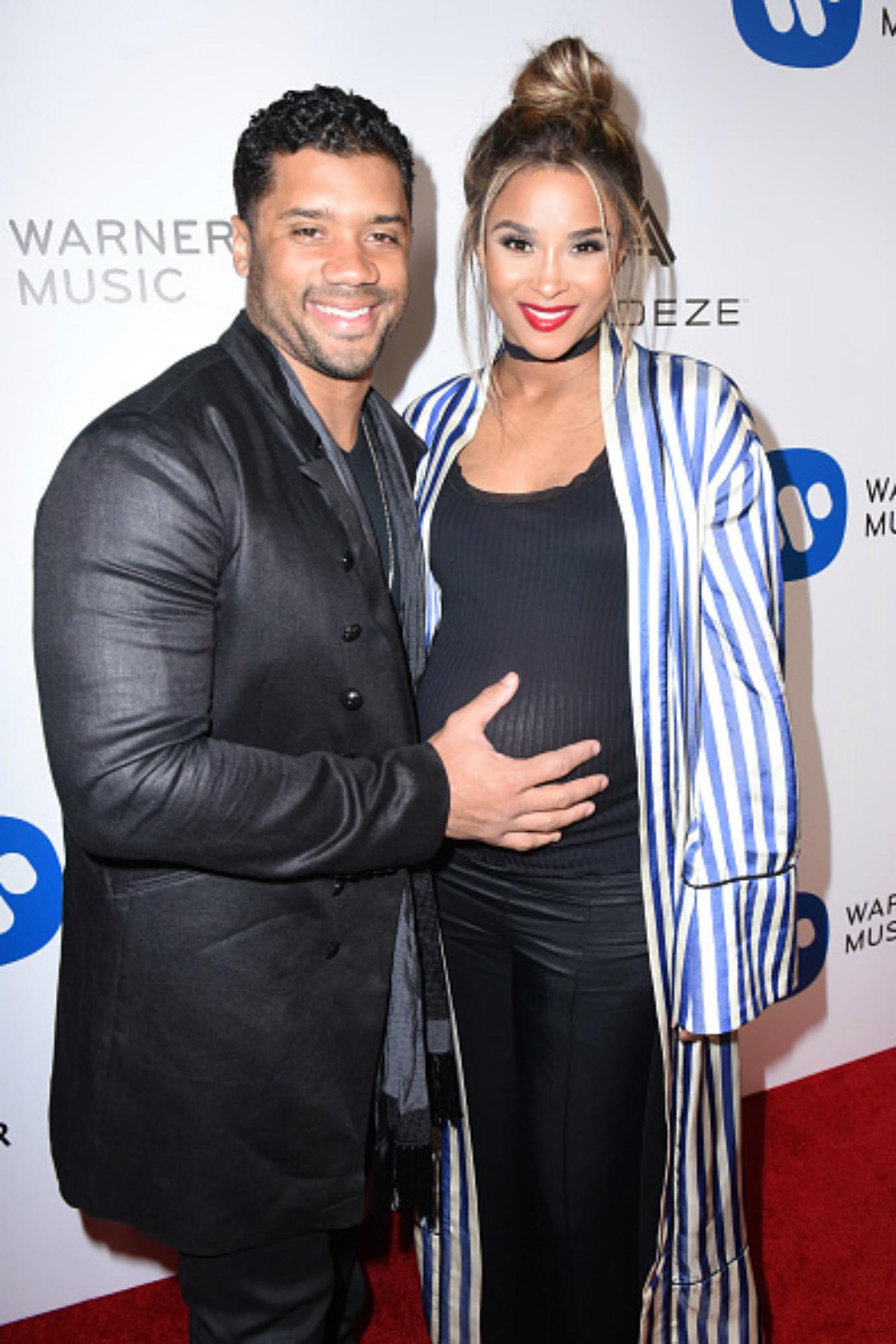 Just three months after getting hitched, Ciara told the world (via her Instagram account and on her own birthday no less) that she and Wilson were expecting their first child together. She captioned the Instagram pic, "On this special Birthday I received an abundance of love from friends and family... and I'm excited to Finally share one of the Greatest Gifts of All that God could give."
Article continues below advertisement
10. Sienna Princess Wilson Born.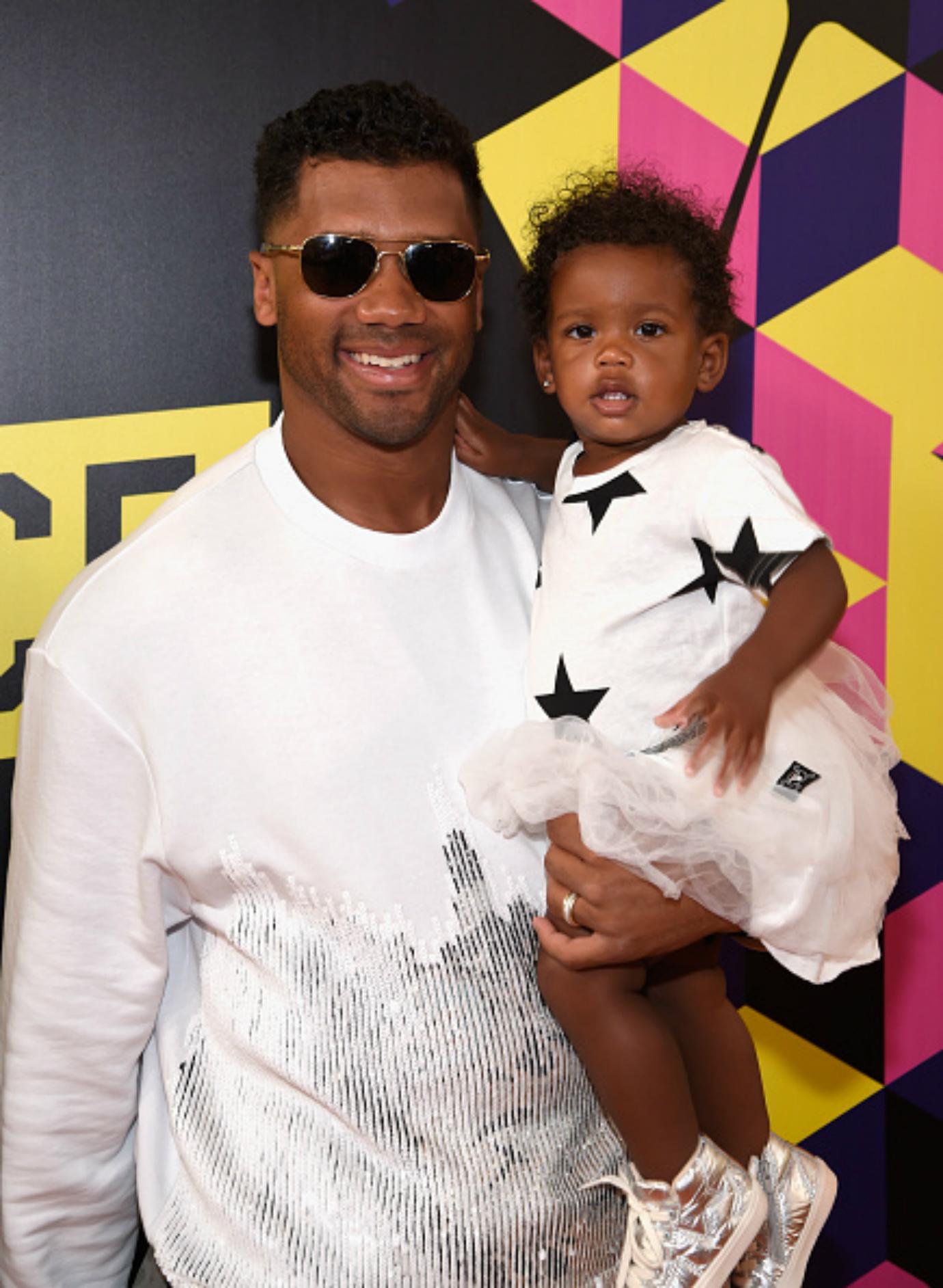 Ciara and Wilson welcomed their daughter Sienna Princess Wilson to the world on April 28, 2017, according to Us Weekly. In an Instagram post the musician wrote, "Dear Sienna Princess Wilson, No matter how big the wave, we will always be your calm in the storm. We Love You. Love, Mommy & Daddy. 7:03 pm. 7lbs 13 oz. 4.28.2017. Photo By Daddy."
Article continues below advertisement
11. Hitting The Red Carpet As A Family.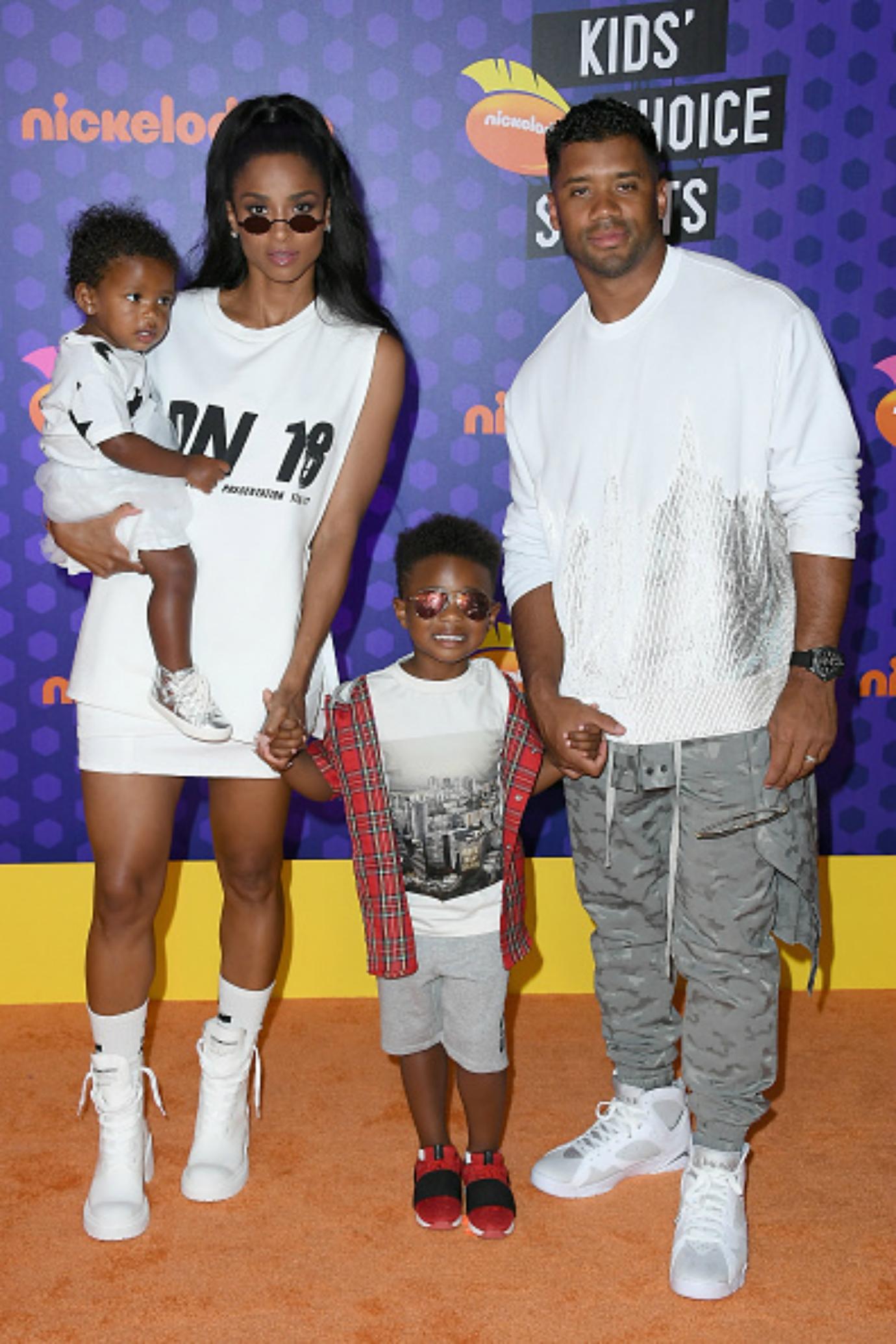 The entire family including Ciara's son, Future, and baby Sienna Princess Wilson hit the Nickelodeon Kids' Choice Sports Awards 2018 in style.