Gladiator No More! Russell Crowe Spotted With Ballooning Belly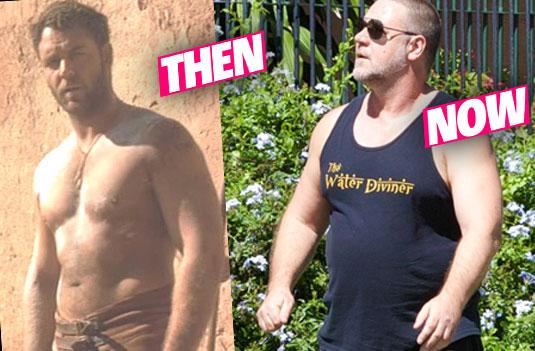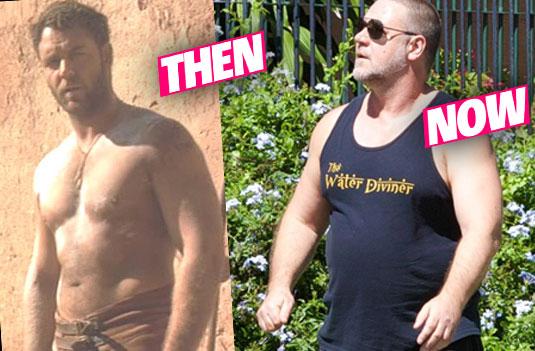 From hot bod to dad bod! Russell Crowe has suffered a shocking weight gain since his Hollywood heyday. Click through the gallery to see a much heavier Crowe and flashback to his hunkier days.
Article continues below advertisement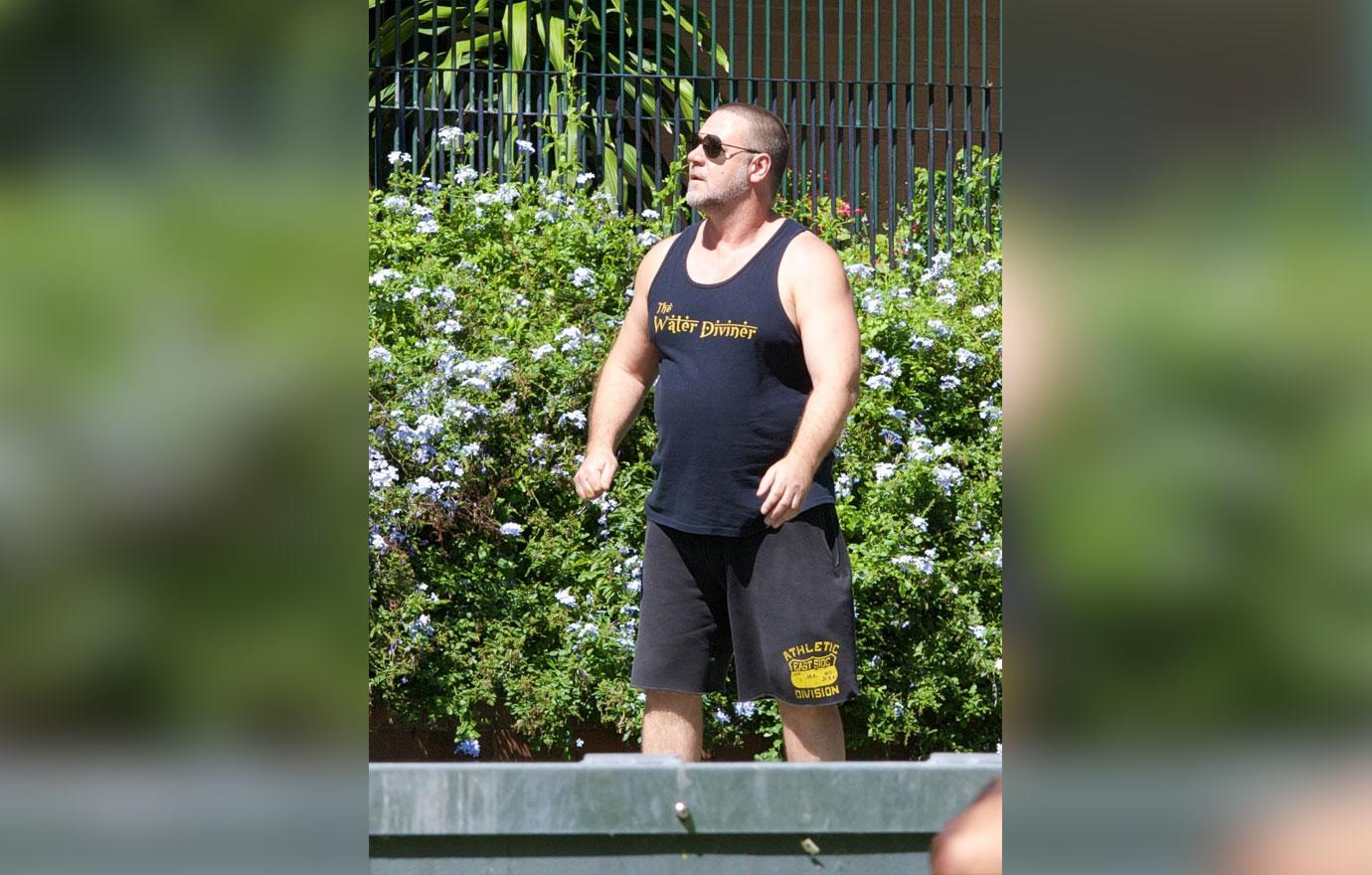 Crowe looked hefty as he tried to cover up his gigantic stomach in Sydney, Australia, on March 27, 2017.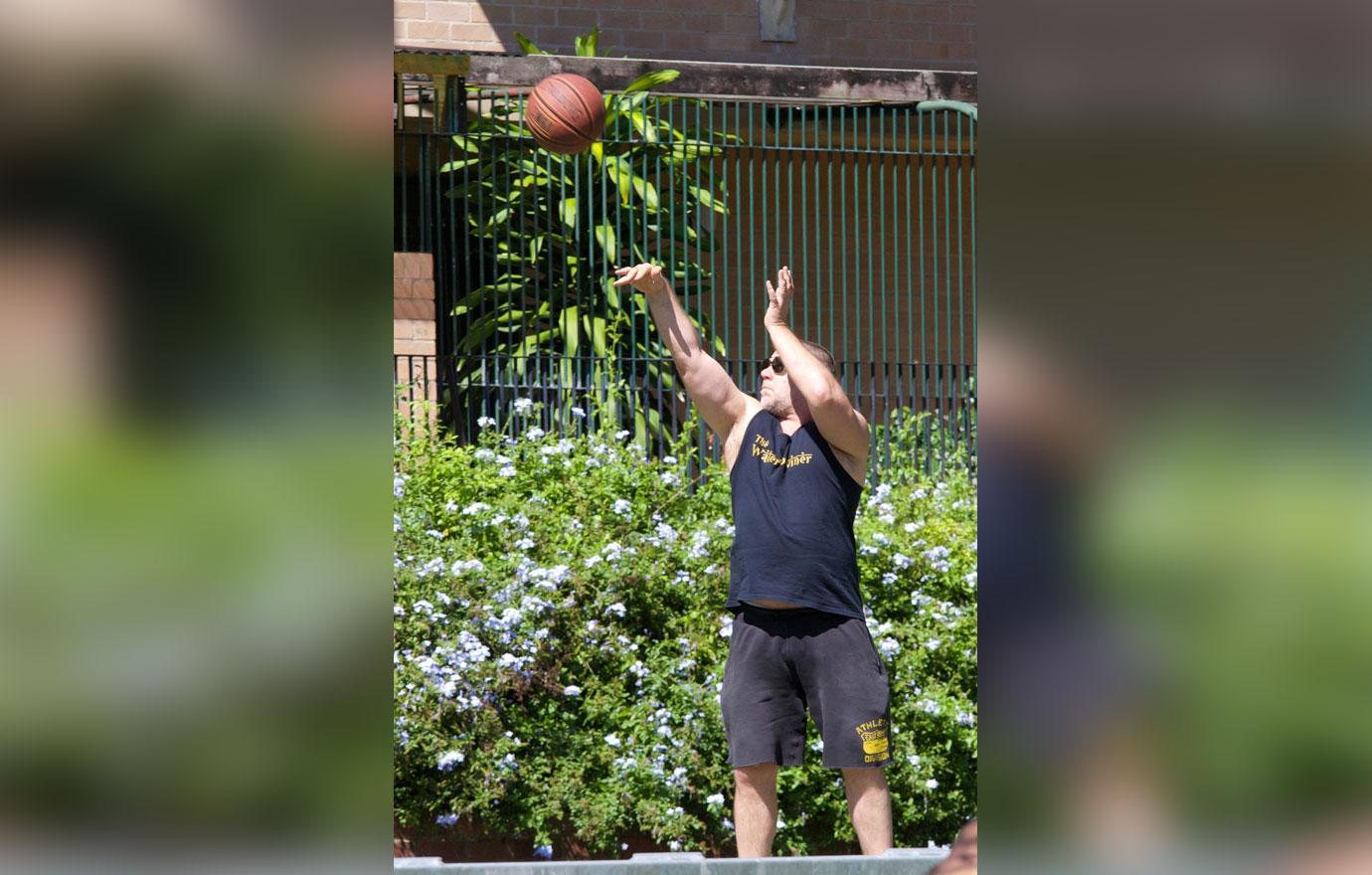 Article continues below advertisement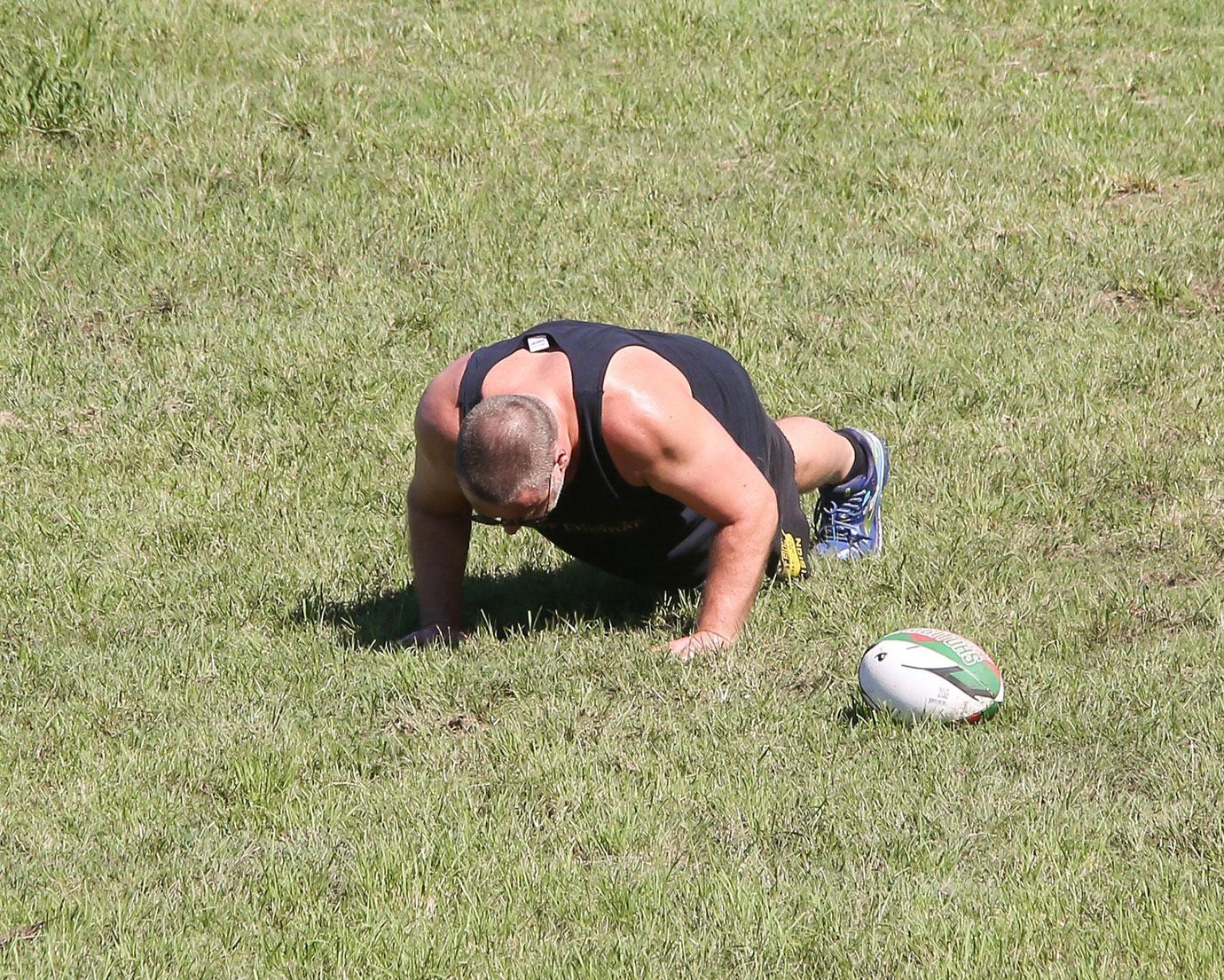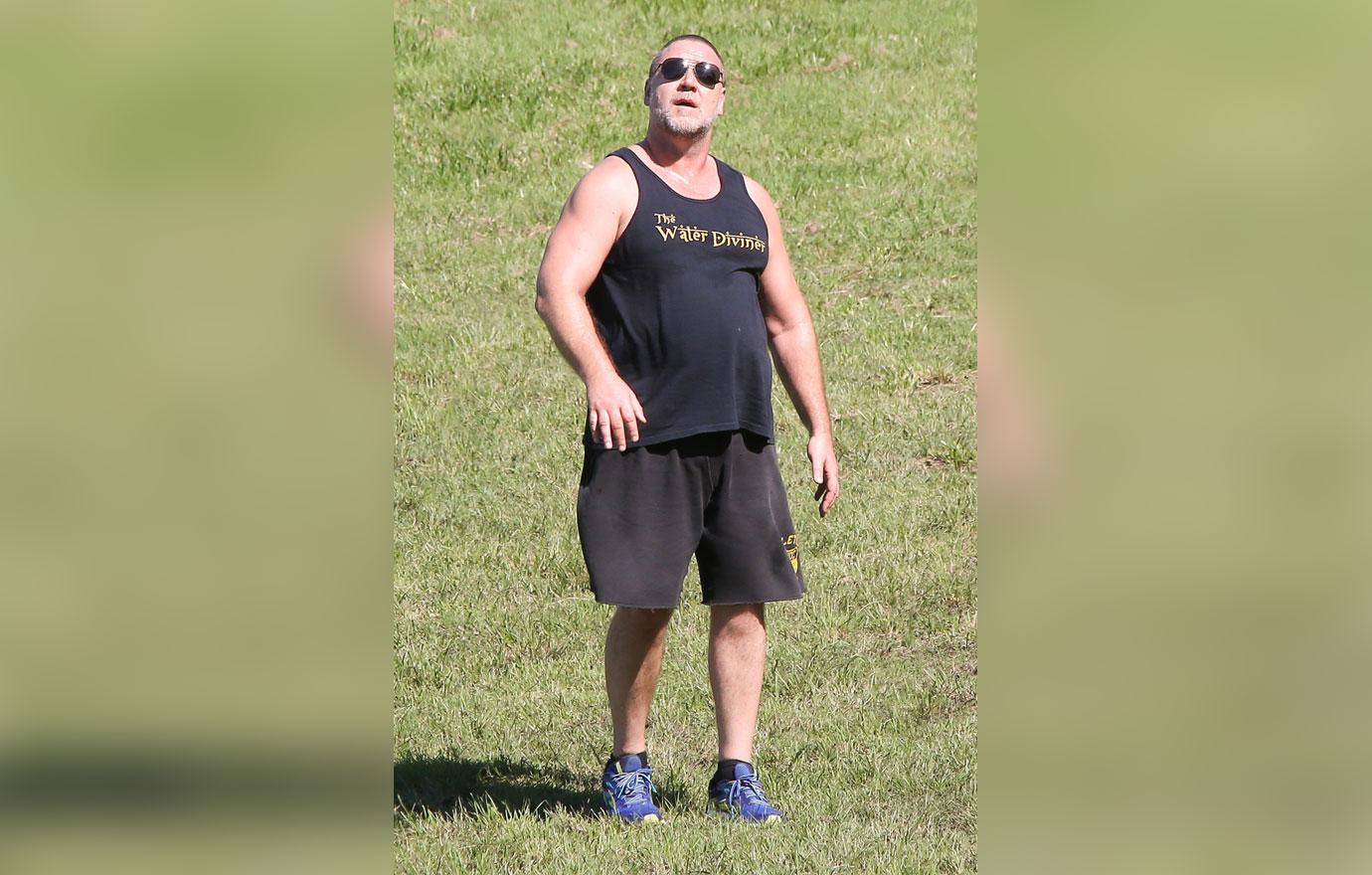 Article continues below advertisement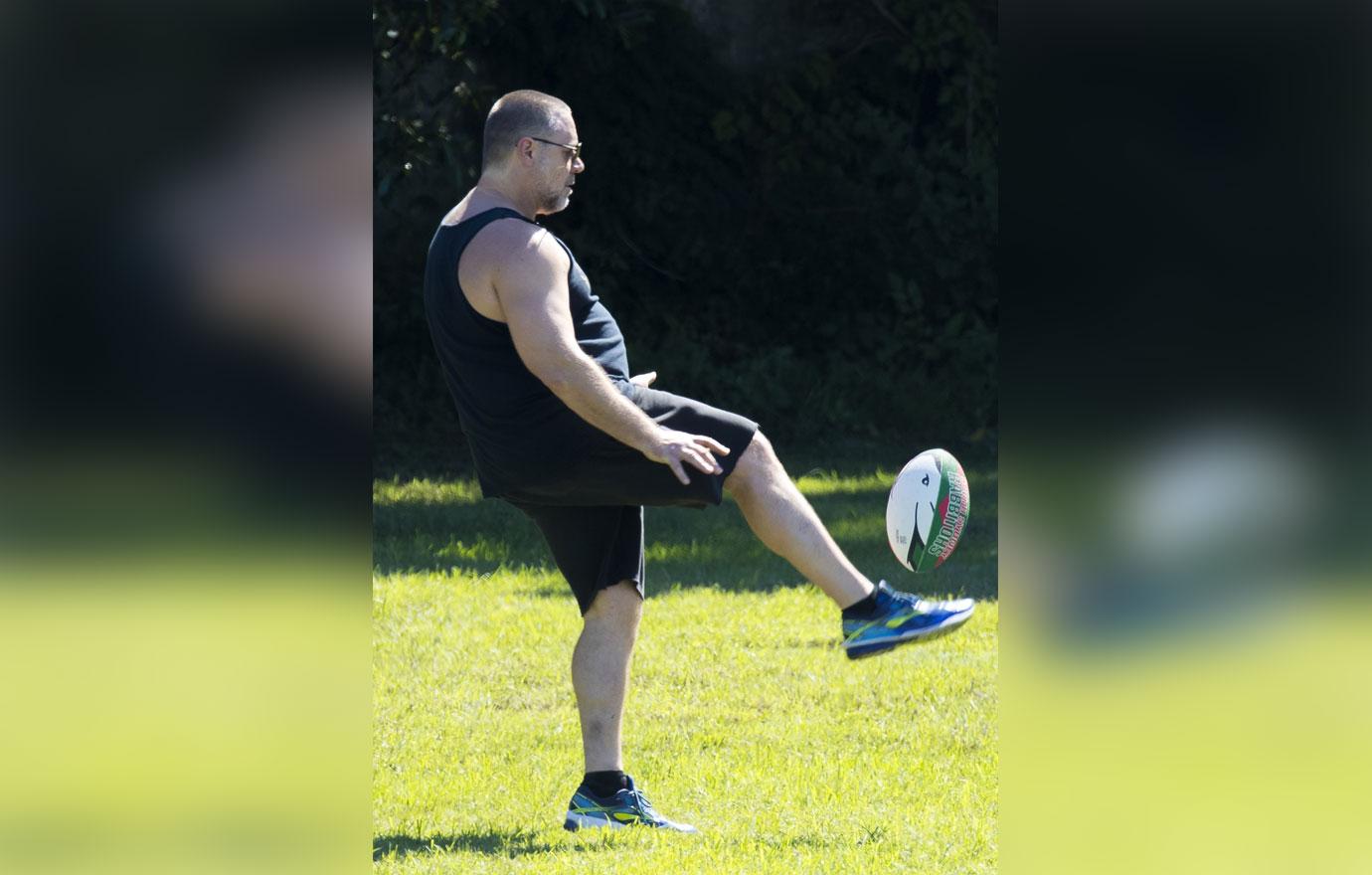 Crowe denied that he use the racist word. "Azelia's behavior that night was abrasive, shocking, rude, offensive, abusive and erratic. She used the N-word repeatedly and hurled that insult at others repeatedly. Russell never used that word," said a source close to the star.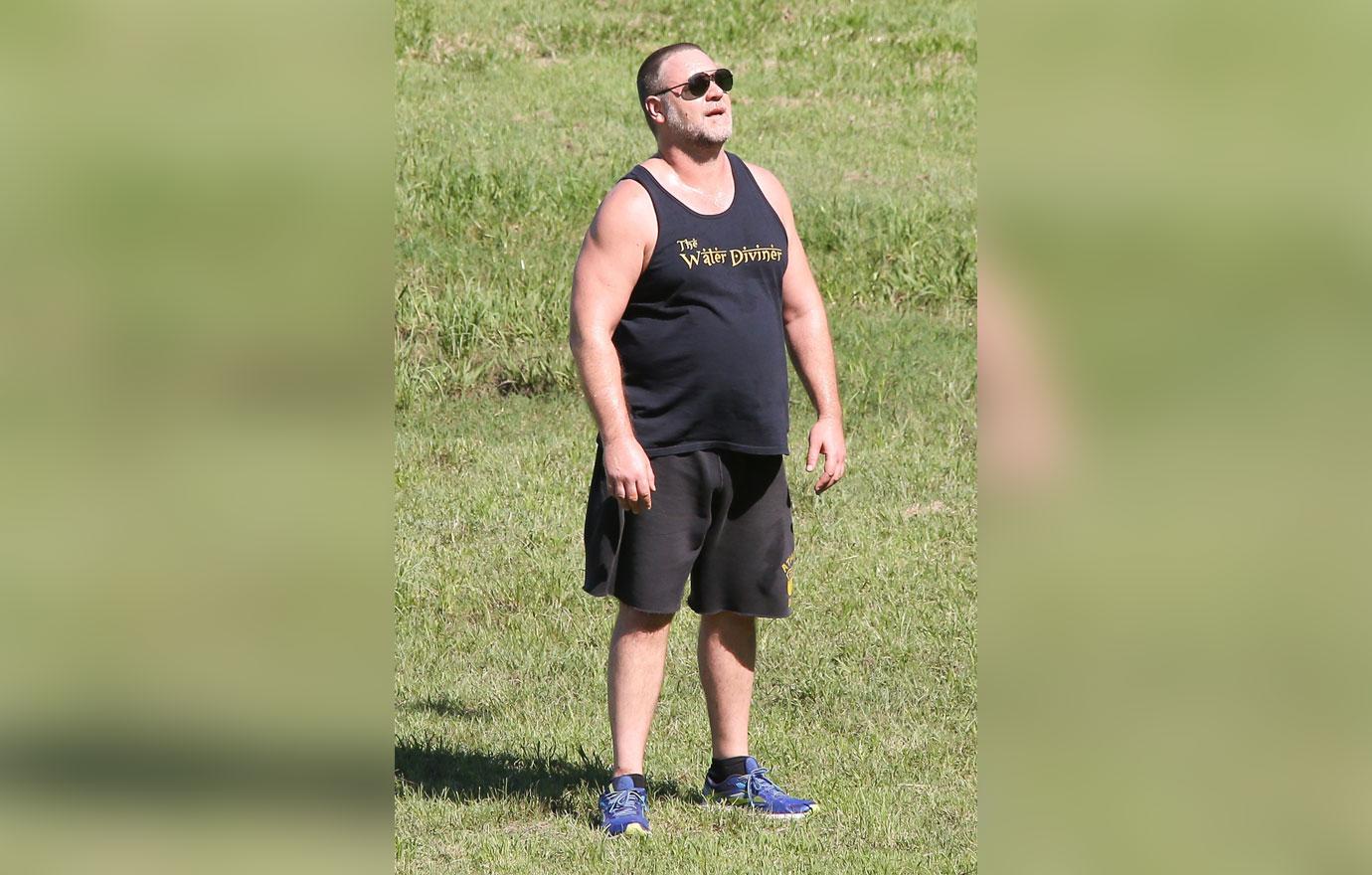 The Crowe source described the physical incident. "Azealia's shocking and erratic behavior culminated in her lunging toward ­Russell and one of his guests and threatening to slice their throats," the source previously told RadarOnline.com. "It was at that time that Russell put her in a bear hug and removed her from the suite, in protection of himself and his guests. Hotel security was called and she was escorted from the ­premises."
Article continues below advertisement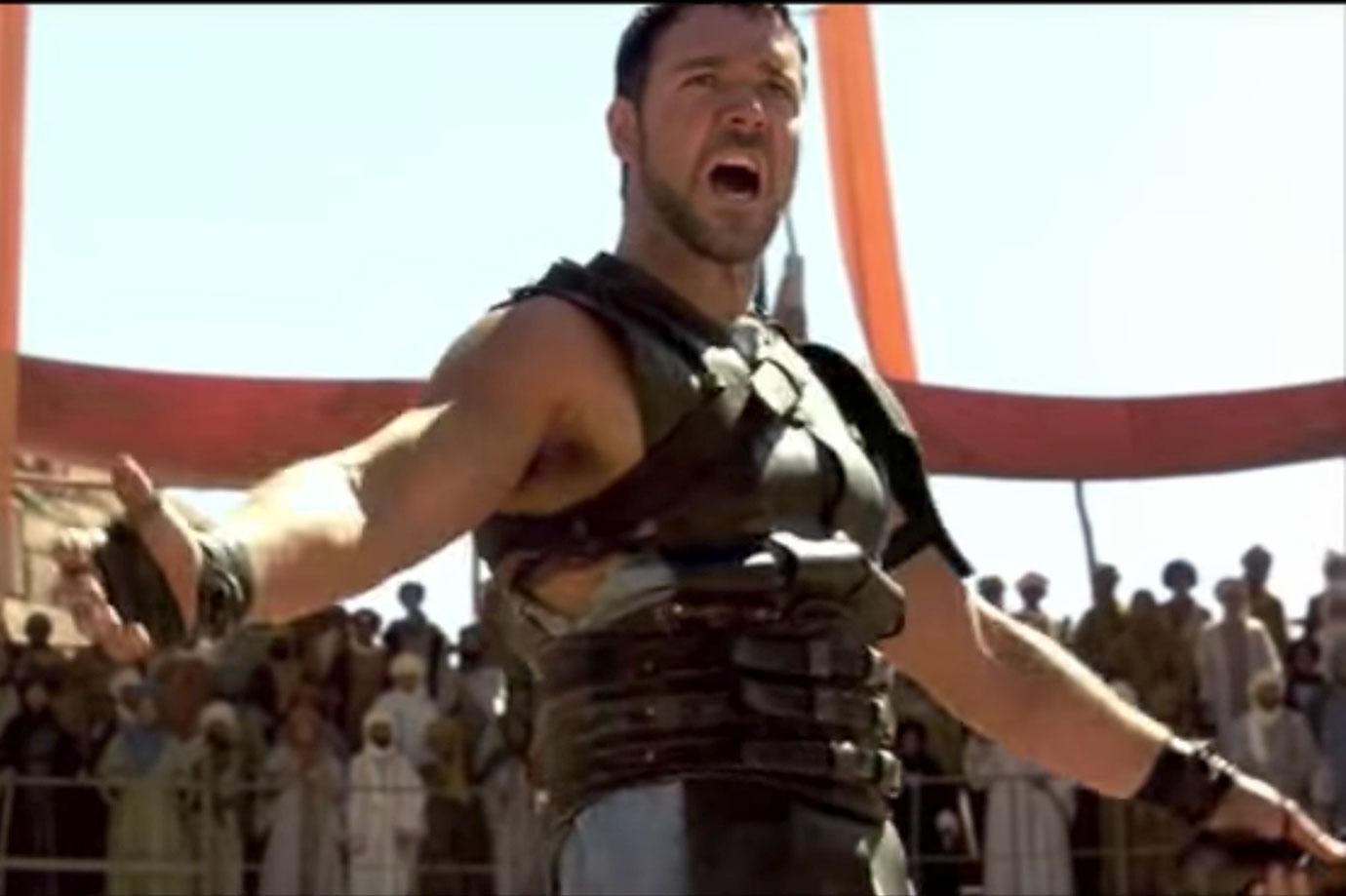 With the scandal behind him, Crowe was sporting a freshly shaved head as he kicked the rugby ball around on the sunny day.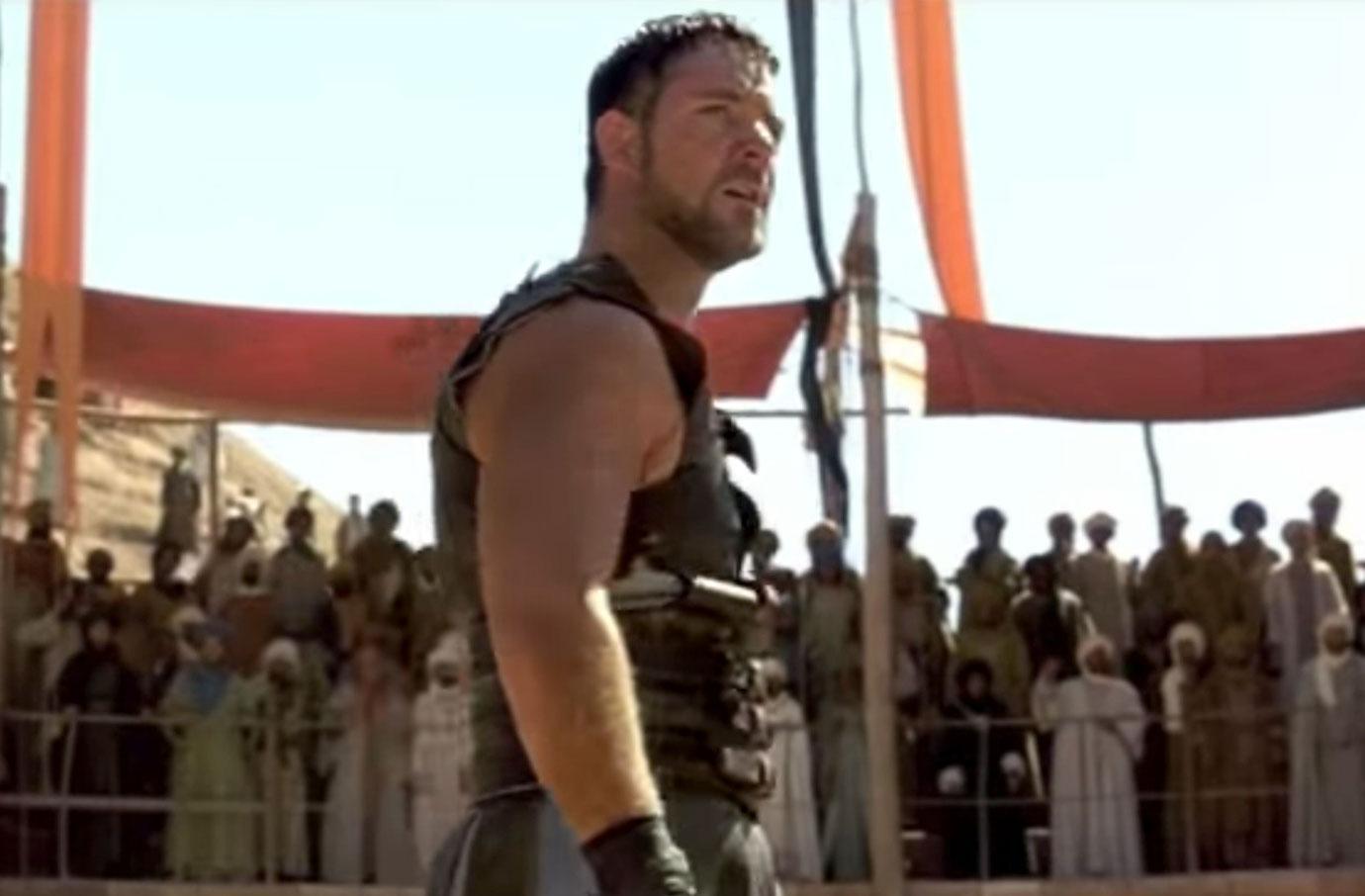 Before his major weight gain, Crowe's ripped physique was a major attraction in the movie Gladiator, for which he won an Academy Award in 2000.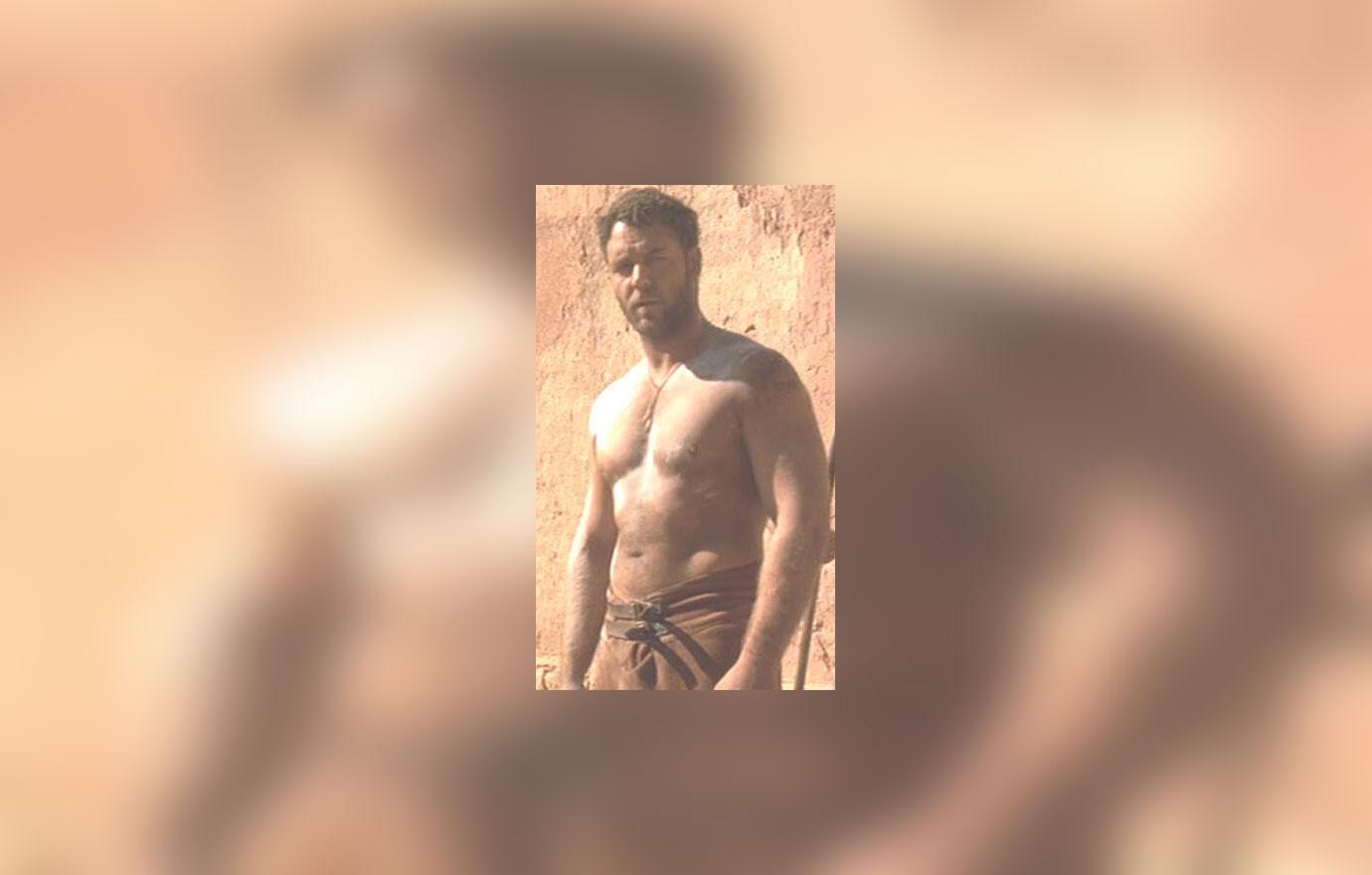 What do you think about Russell's shocking transformation? Sound off in comments below.