Too Thin? Friends Worried About Robin Thicke's Girlfriend April Love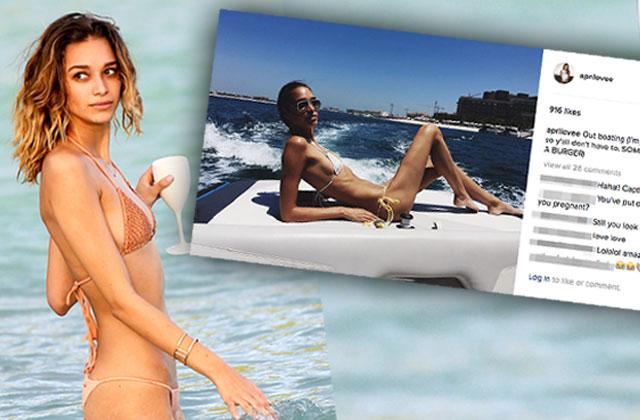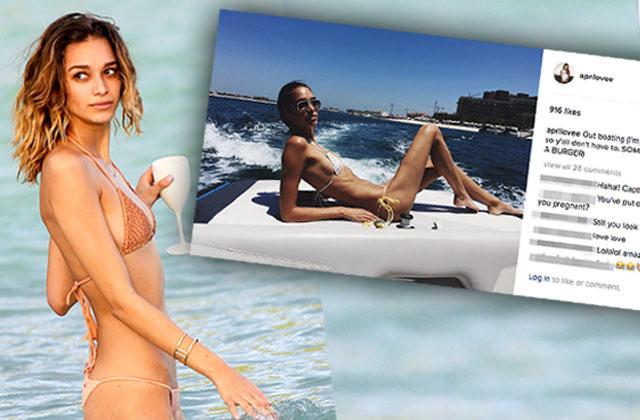 Robin Thicke's 21-year-old girlfriend April Love Geary posted shocking bikini photos on her Instagram today, making light of her scary skinny frame! But according to a close gal pal of Geary's, it's no laughing matter, and some of her friends and family are "terrified." Click through seven shocking photos of the frail framed "Blurred Lines" singer as RadarOnline.com exclusively reveals what her inner circle thinks of her new body!
Article continues below advertisement
Geary posted this photo of her on a yacht while on vacation with her 39-year-old boyfriend, Thicke. In the caption she joked, "SOMEONE FEED ME A BURGER!"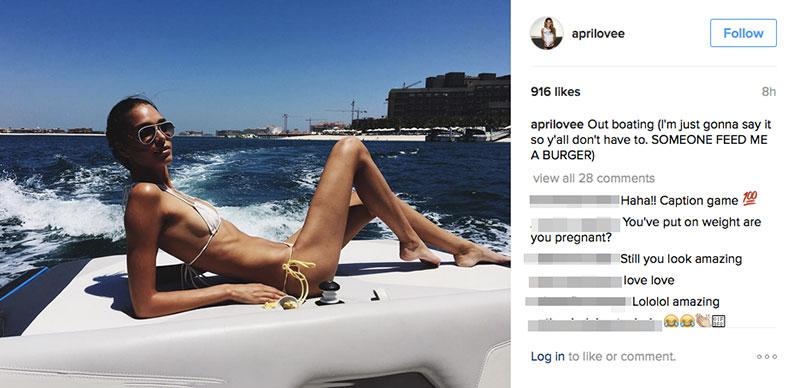 A longtime friend of Geary's said, "April's friends are super worried right now, but the girl is not listening to anyone. She has been so consumed with wanting to be perfect for Robin and has been this way every since she got with him."
Article continues below advertisement
Geary and Thicke started dating in fall 2014, shortly after his split from wife Paula Patton.
Article continues below advertisement
"April knows that her friends and family know she is not eating well and that she appears to have lost several dress sizes in just the past few months," the friend told Radar. "Some people think she needs help."
However, "Robin likes how she looks," said the source. And a source close to Geary insisted she is "perfectly healthy and fit." "She eats three or more meals a day and works out with a trainer," the insider revealed.
"Some people are just built differently," the friend continued, adding that she is still the same person she's always been. "She is generous and would do anything for someone in need."