Exclusive
Cocaine, Naked Women & Abuse! Paula's 10 Most Shocking Claims About Robin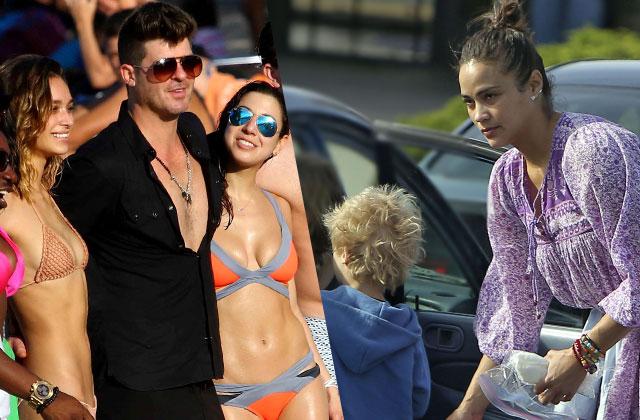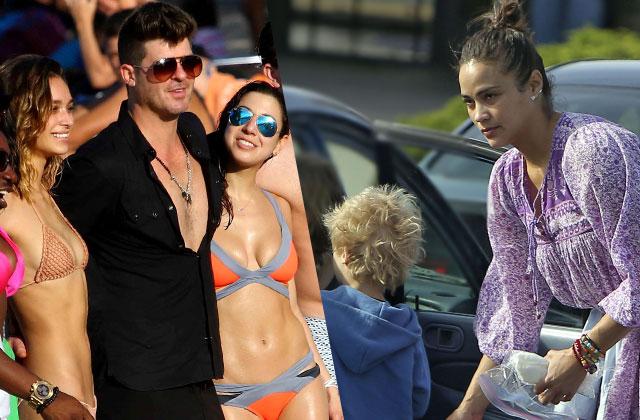 Robin Thicke was a husband and father from hell! That's the explosive claim of his former wife, Paula Patton, who has raked him over the coals in explosive new court documents, revealing sordid allegations about their violent and drug-riddled marriage. Click through the gallery to see their dirtiest secrets.
Article continues below advertisement
Stars attend the world premiere of '2 Guns' – Part 2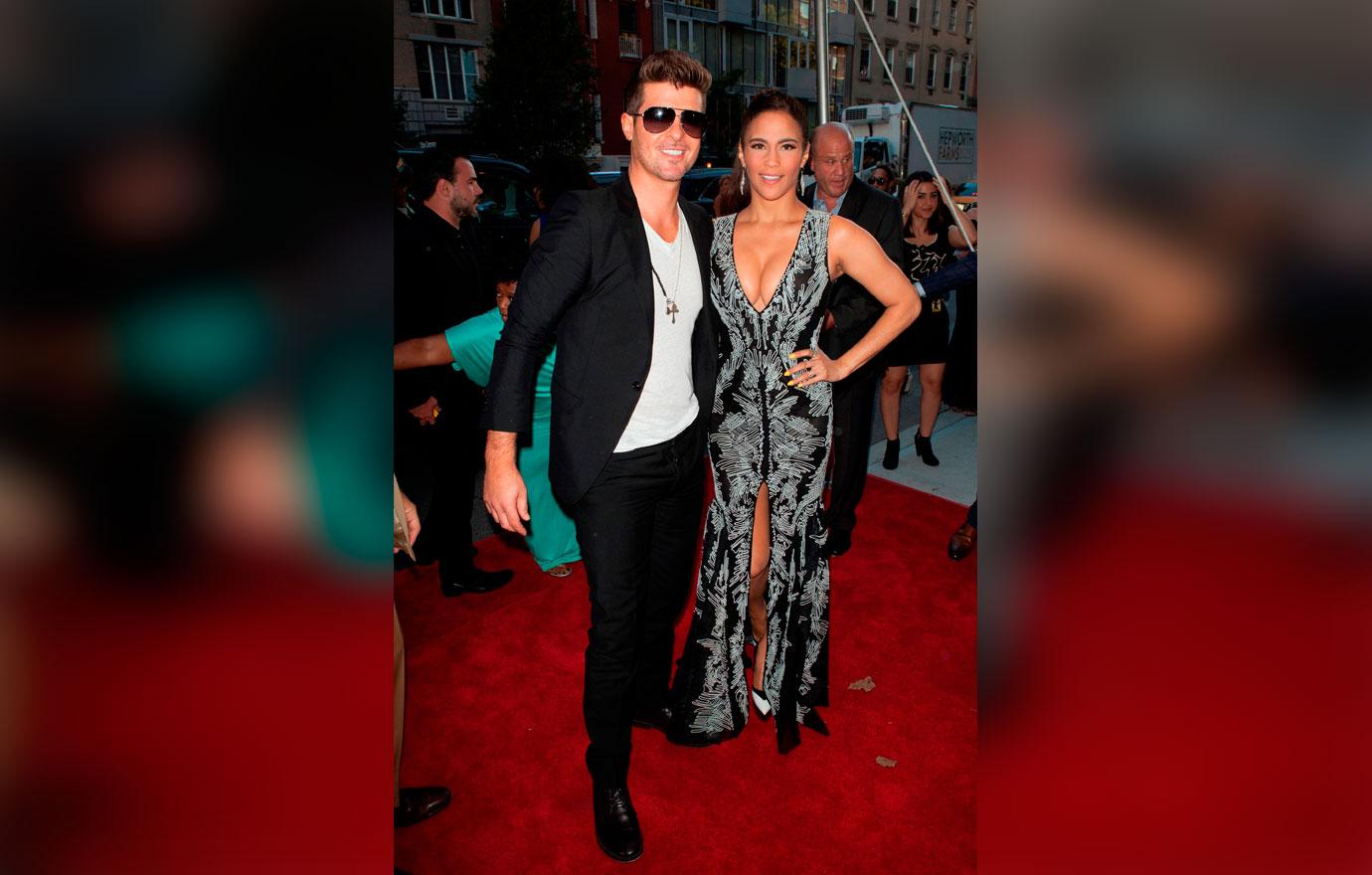 Patton, 41, ripped into Thicke, 44, in her recent court documents, claiming that he abused cocaine, cheated on her with multiple women, and hit their son so hard it "felt like hot lava." In the filing obtained by RadarOnline.com, Patton wrote, "Respondent Thicke has physically and emotionally harmed petitioner." She also claimed he has "on different occasions kicked pushed and hit petitioner with open fist," and that she was afraid for her own safety and her son's "given his past physical abuse paired with his on-going anger, alcohol and drug problems." Patton claimed that she was in fear of "serious injury to herself."
Robin Thicke & Paula Patton 'Mutually' Decide To Separate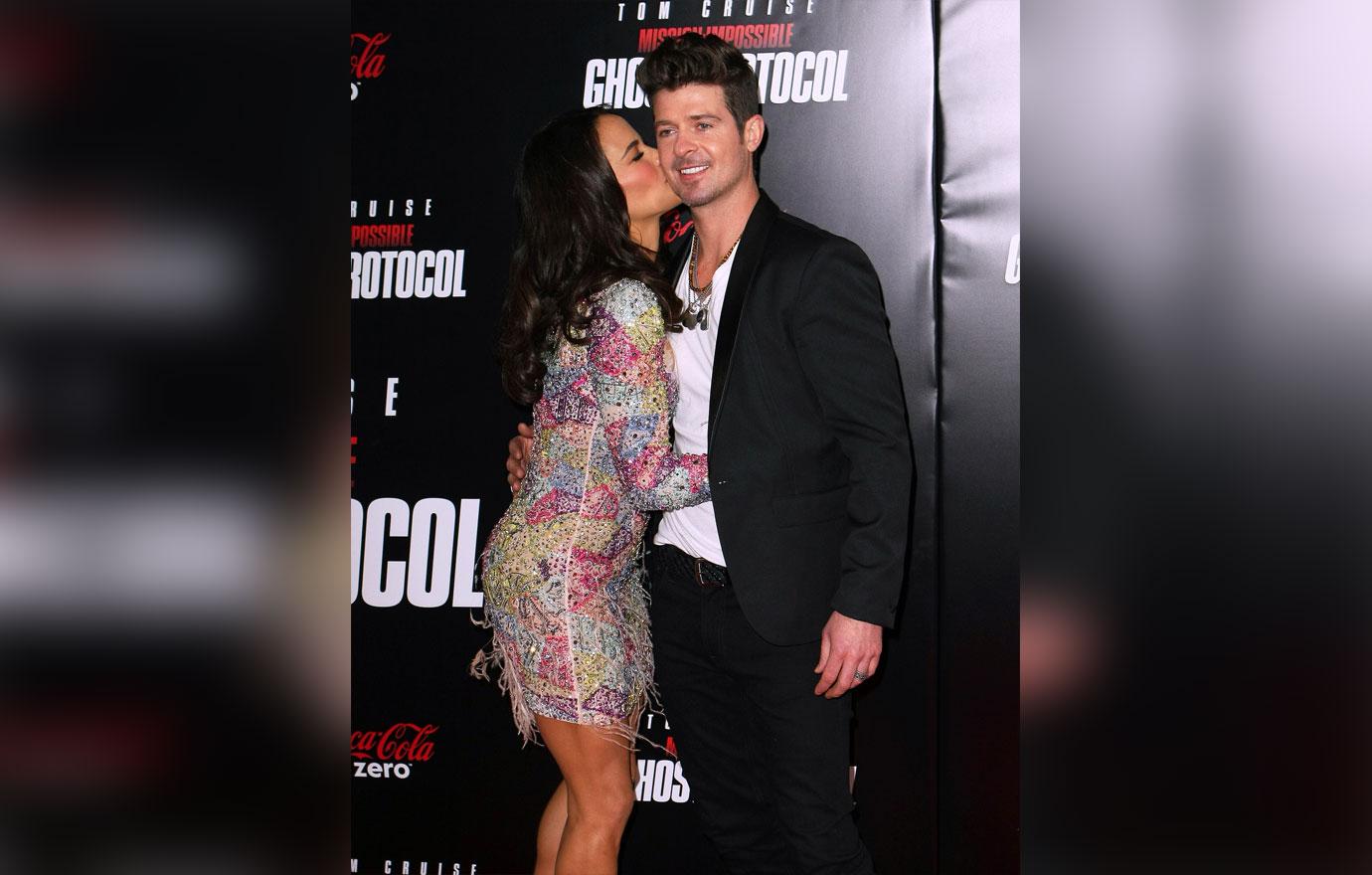 Patton was granted a temporary restraining order by the judge for herself, Julian, 6, and her mother. In her explosive court documents she wrote that she has heard "from multiple sources, including her minor child, that Respondent has physically harmed the child." She claimed that Thicke "invited his drug dealer to Julian's birthday party in April 2015, which I thought was highly inappropriate," and detailed what she said was a change in their child. In December 2016, "I first discovered that Robin had use physical force upon Julian," Patton wrote in the documents. She claimed that she and Thicke never had an agreement of physical punishment as a force of discipline and that her son "told me about an occasion in which Robin grabbed him by the neck," claiming that Julian told her "I know dad was really tired but it hurt. Promise me you won't tell dad."
Article continues below advertisement
Robin Thicke & Paula Patton 'Mutually' Decide To Separate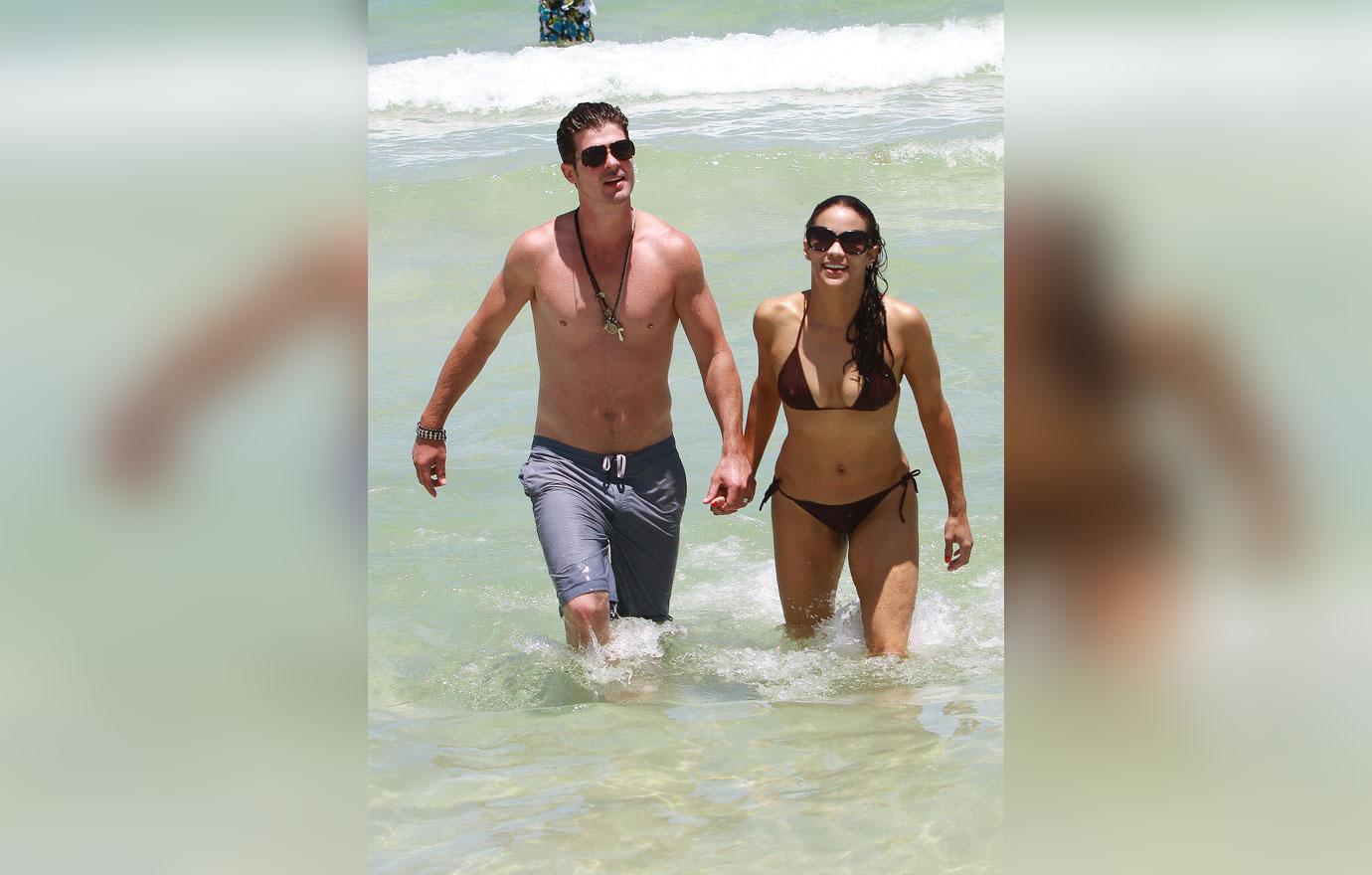 Married in 2011, Patton told the court that she "observed Robin use cocaine casually at parties or social gatherings during the early years of their marriage." She detailed multiple examples when she claims she caught the "Blurred Lines" singer cheating. Patton wrote that the rented a two bedroom bungalow at the Chateau Marmont in 2013, for example, and after they had sex "Robin attempted to have sex with some girl in the second bedroom occupied by my friend." She said she confronted him and he admitted that but "stated that he ended up being unable to do so because of the amount of cocaine he had used that evening had caused him to be unable to perform."
Article continues below advertisement
The Weinstein Company Party In Cannes Hosted By Lexus And Chopard At Baoli Beach – Arrivals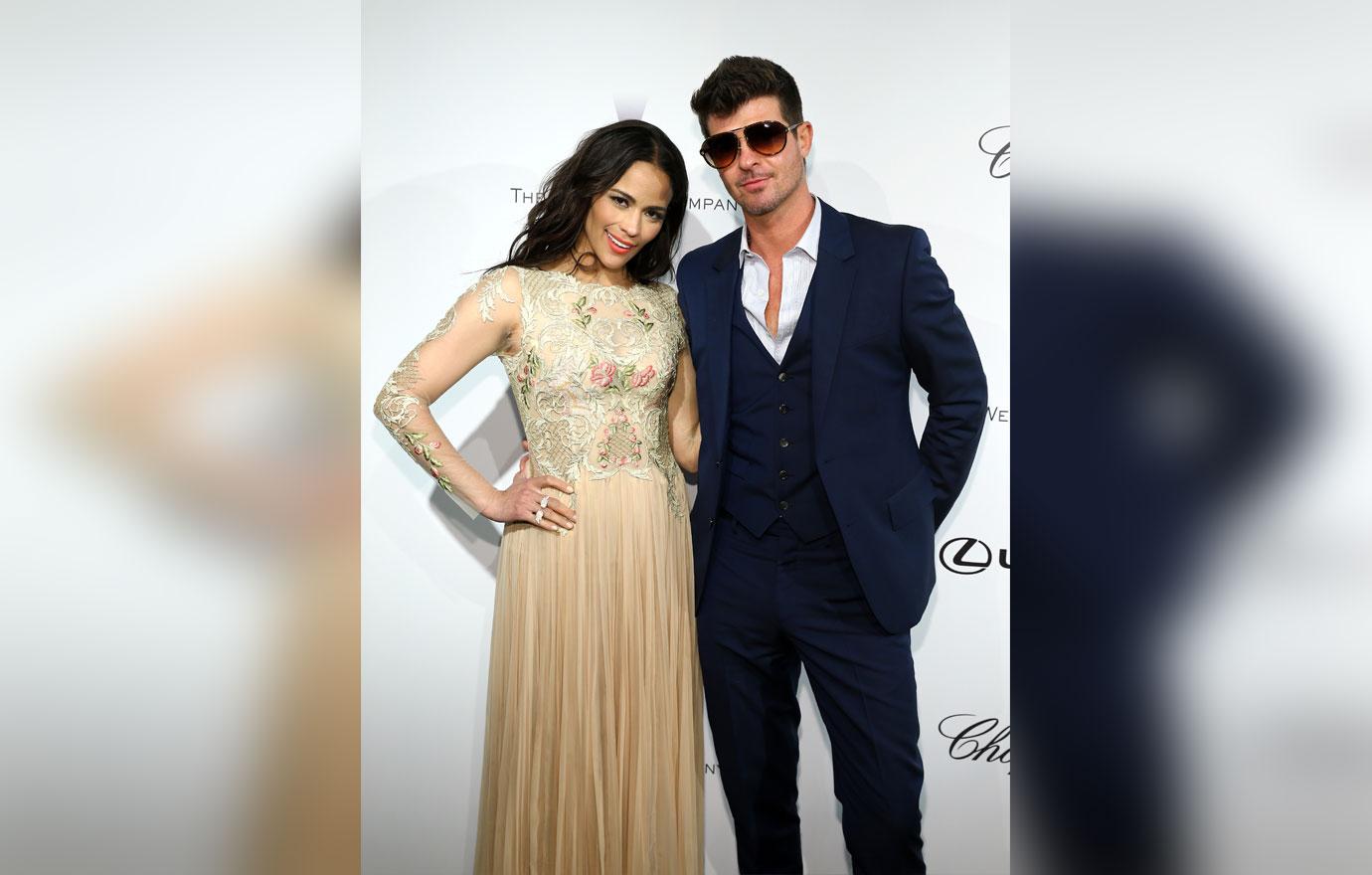 Patton also told the court about a time that he allegedly hit her while they were at the Cannes Film Festival in 2013. "We began fighting and Robin hit me with a closed fist to my upper body and then push me onto the ground," she claimed.
Article continues below advertisement
Paula Patton takes her son Julian to the Farmers Market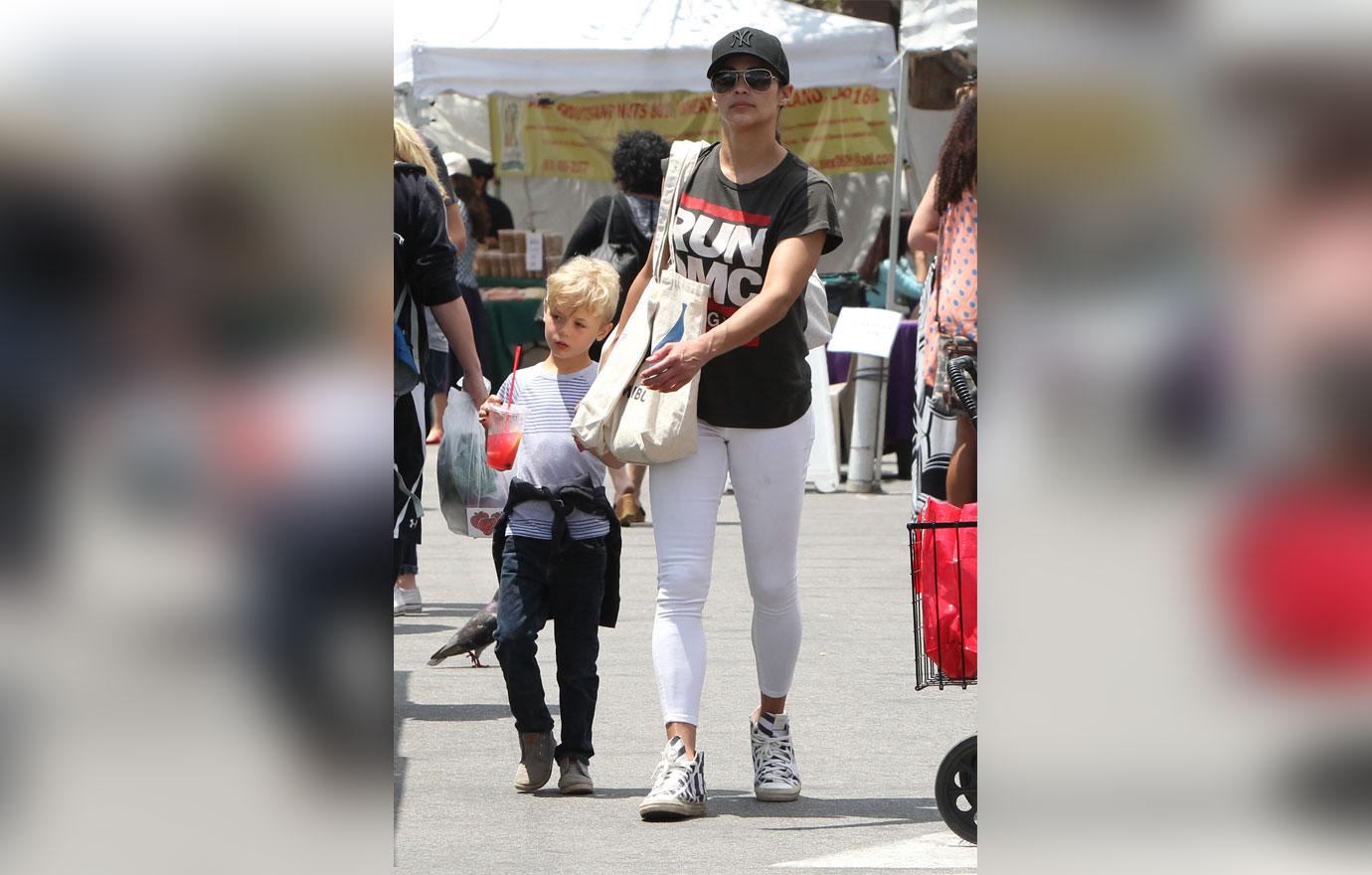 Thicke was a serial cheater Patton claimed, noting that he told her in 2013, that "he had unprotected sex with seven other women," and she was tested for "sexually transmitted diseases and AIDS."
Article continues below advertisement
Exclusive… Paula Patton Takes Son Julian On A Play Date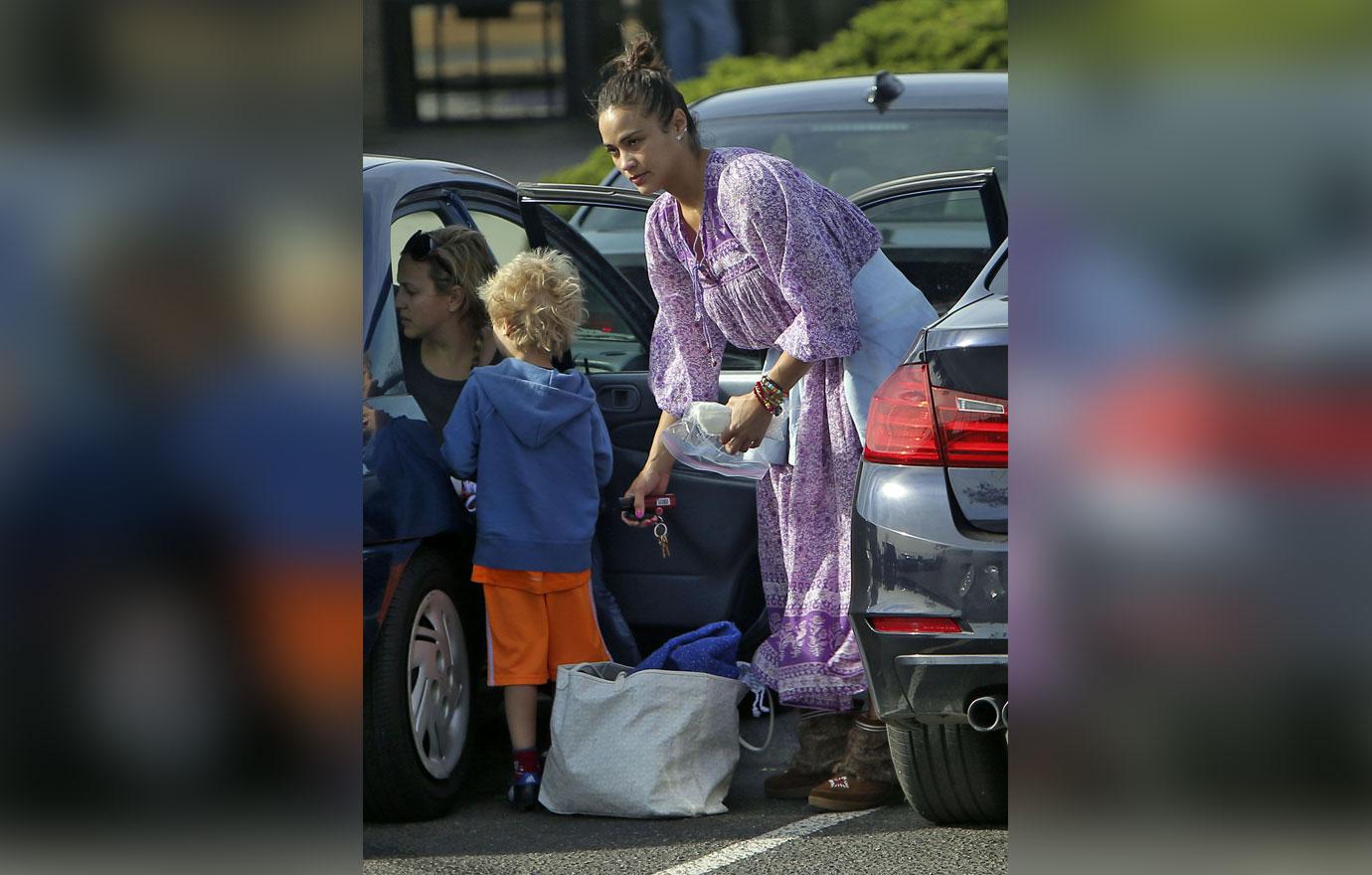 Patton wrote in the documents about a time in February 2014, when Thicke brought Julian to visit her on the set of Warcraft and said he told her he would let her sleep in. But she claimed when Julian woke up early in the morning, Thicke "jumped out of bed naked screaming he 'Wanted to f**king sleep! Who do you f**king think you are not letting me sleep?'" She noted that "Julian was upset and frightened by this unexpected rage." The couple announced their separation after that incident.
Article continues below advertisement
Exclusive… Paula Patton Takes Julian Sledding In Mammoth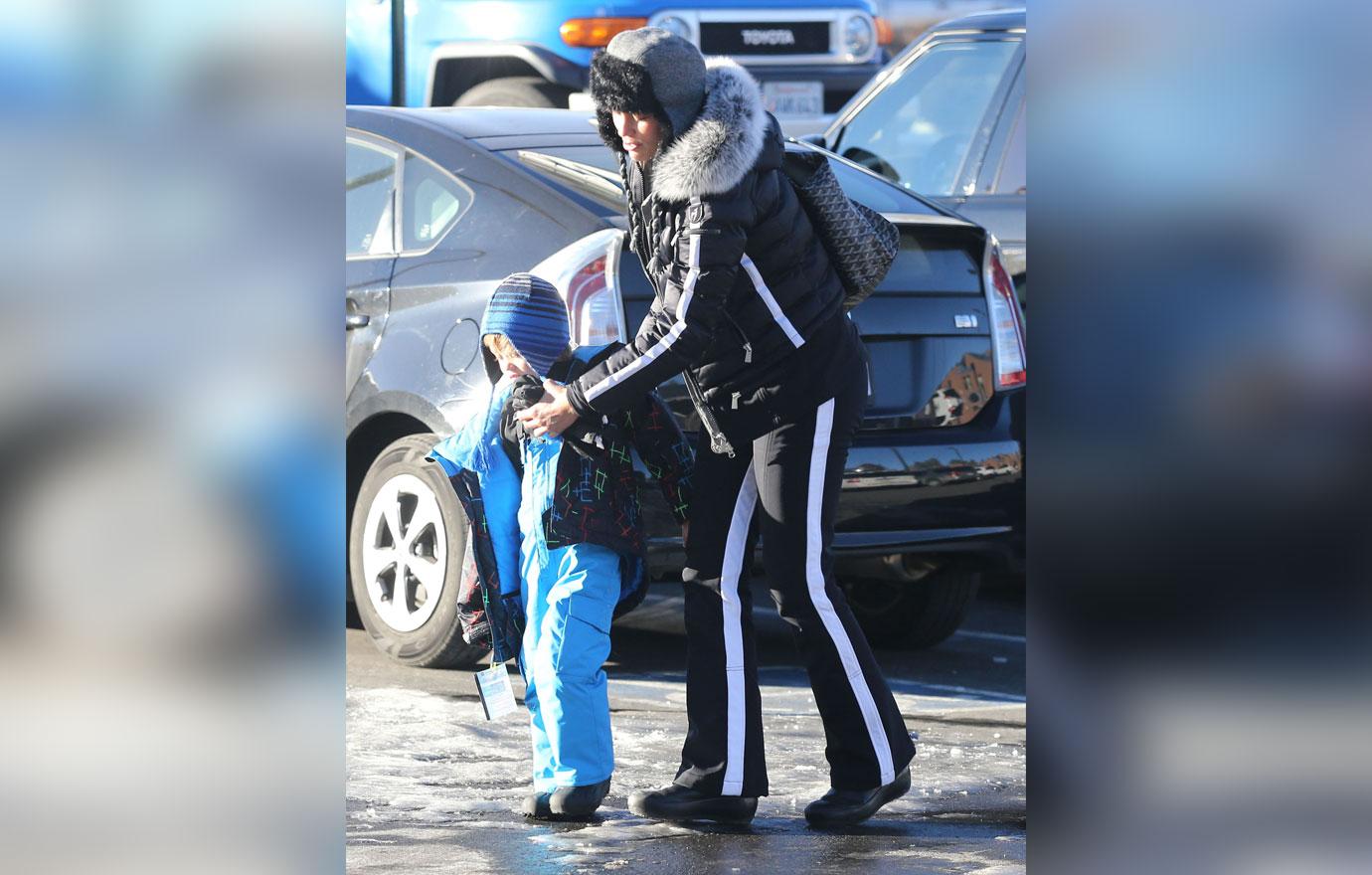 In April 2014, Patton claimed Thicke had a "manicure-pedicure party" at their house for "six naked women." They had announced their separation but were trying to work on their marriage. They were divorced the following year.
Article continues below advertisement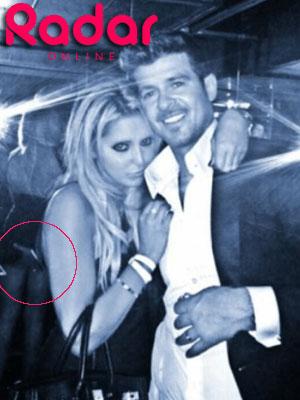 In 2013, RadarOnline.com exclusively published a photo of Thicke with with his hand up the skirt of a hot blonde, and he was grabbing her butt! "My only comment about the so-called scandalous photo would be that my wife and I are perfectly in love and very happily married," he told Star Magazine at the time. "So, no complaints there."
Article continues below advertisement
*EXCLUSIVE* Robin Thicke and Julian shop Hermes together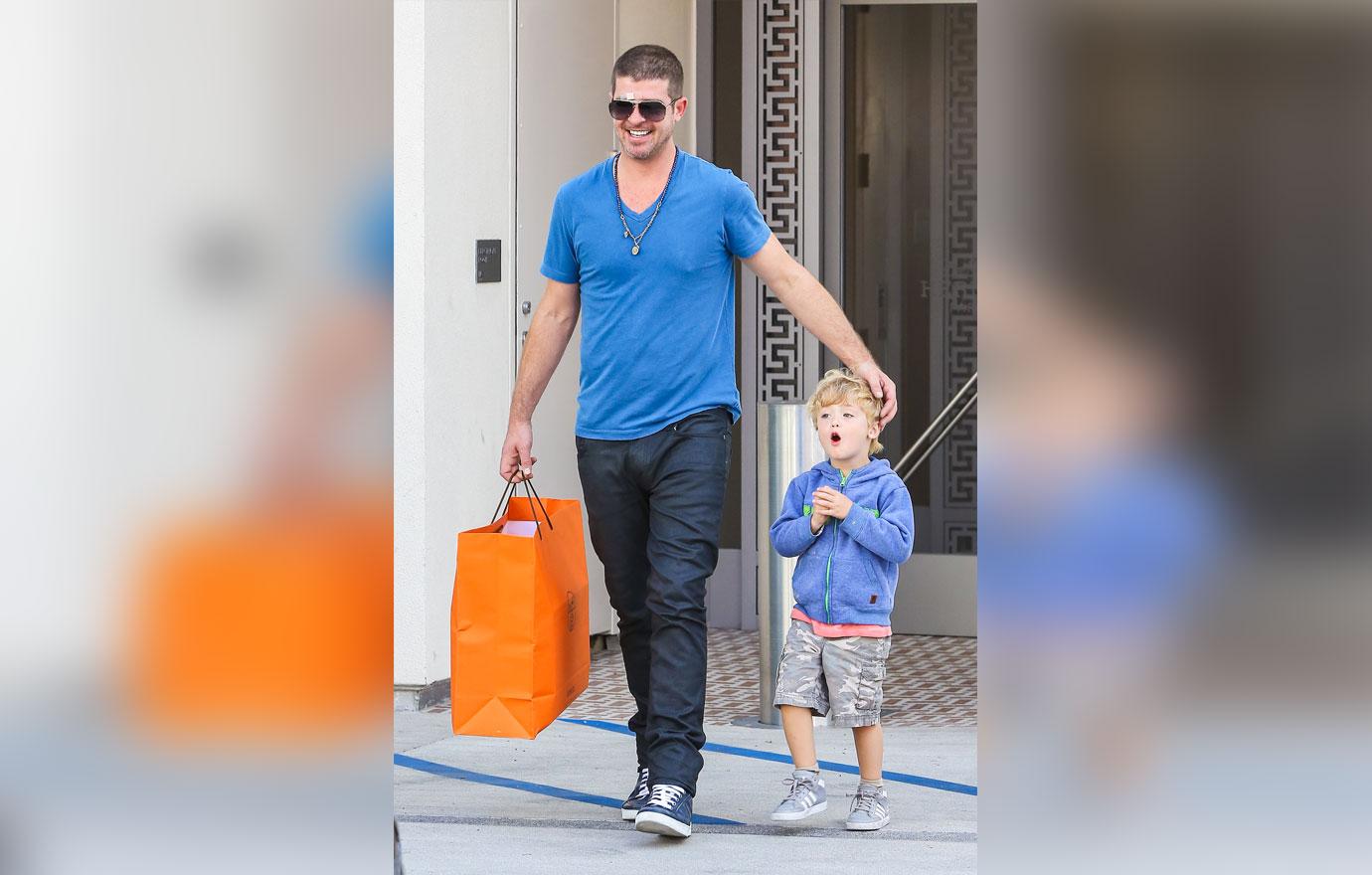 Thicke defended himself in court documents also obtained by RadarOnline.com. His attorney stated that earlier in January, a judge denied her request to modify the custody situation, and claimed that Patton was "trying to take a second bite out of the Apple."
Article continues below advertisement
*EXCLUSIVE* Robin Thicke and Julian seek for positive energy in crystals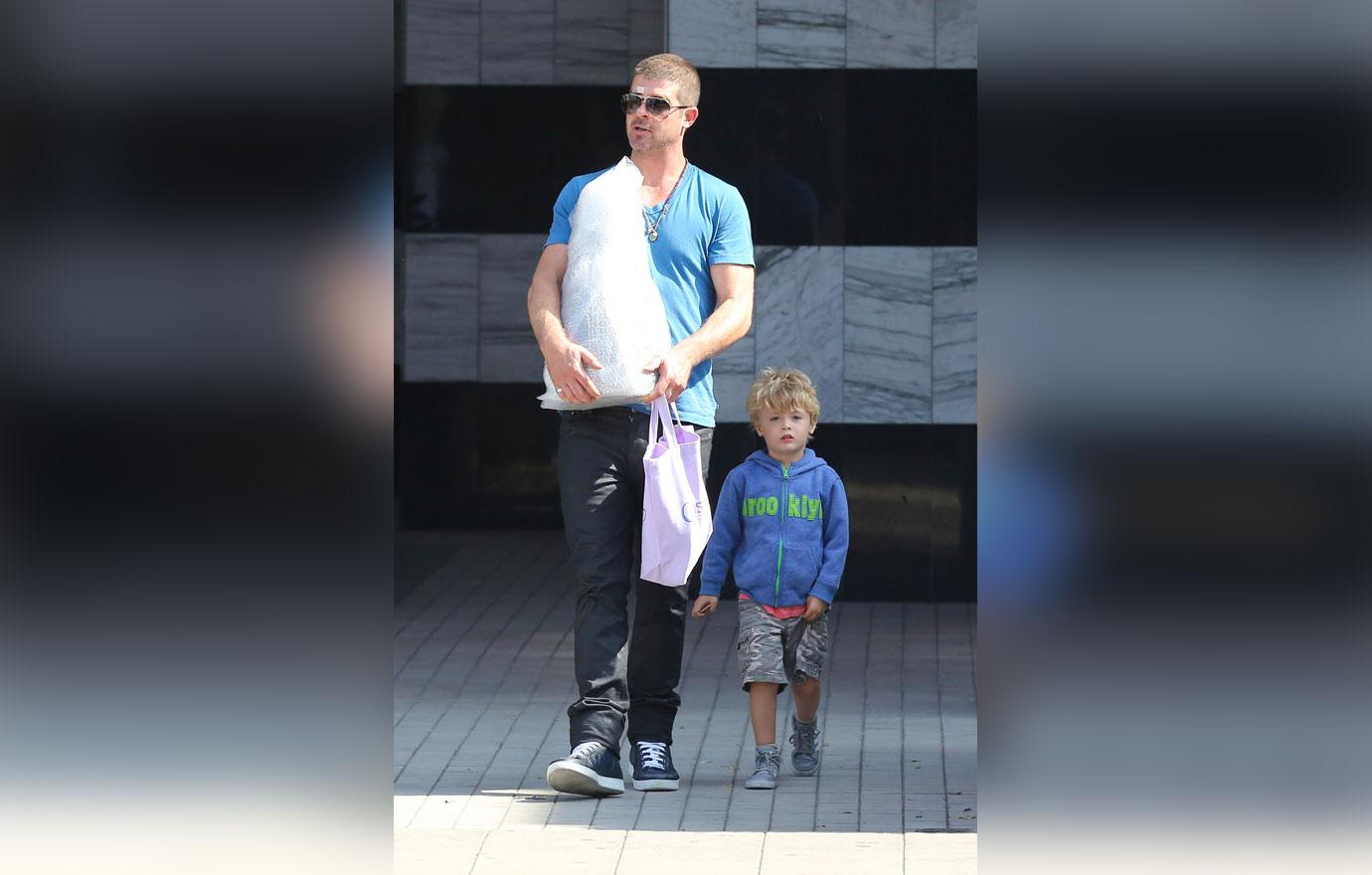 Thickens attorney told the judge that Patton had violated their custody order because she was angry about not being invited to Alan Thicke's funeral. "December 18, 2016 after she was denied access to my father's funeral (but before the actual funeral)." He said the nanny he used told him that day that Patton had asked her about spanking their son.
Article continues below advertisement
*EXCLUSIVE* Robin Thicke takes Julian to Magic Mountain for his 4th Birthday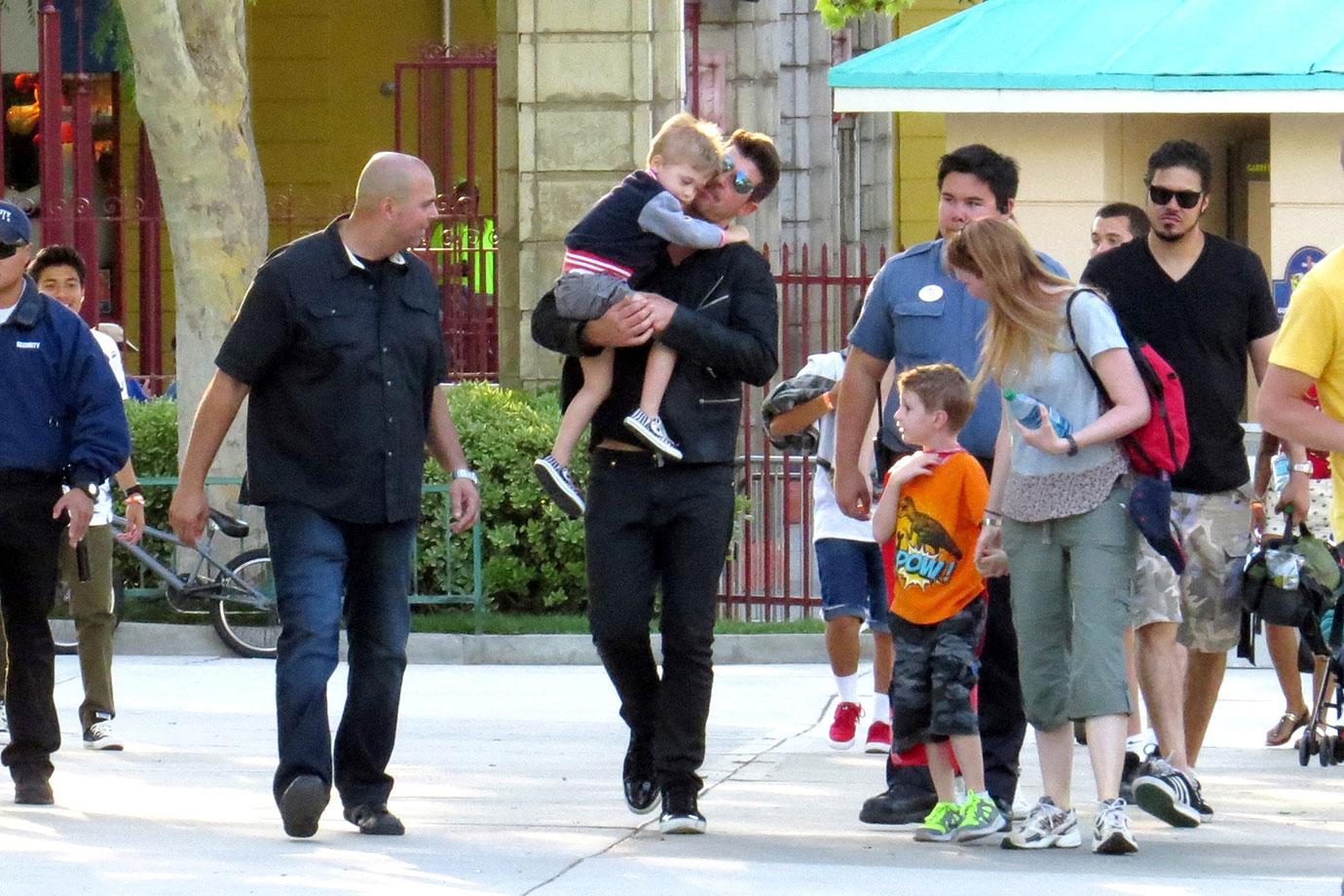 Thicke explained how he punished his six-year-old. "I have always use progressive discipline with Julian. Primarily the use of 'time out,' and on a very rare occasion only as a last resort I will use light spanking, but is consistent with the law 'open hand on the butt,'" he claimed. "This is the type of discipline to which Paula and I have agreed during our marriage. I have never exceeded age appropriate discipline and this has never been an issue nor has it been raised by Paula at any time previously." Thicke has admitted to extensive drug use in the past.
We pay for juicy info! Do you have a story for RadarOnline.com? Email us at tips@radaronline.com, or call us at 800-344-9598 any time, day or night.