Rob's Revenge Body! Kardashian's Dramatic 20 Pound Weight Loss Revealed -- How He Did It In 7 Clicks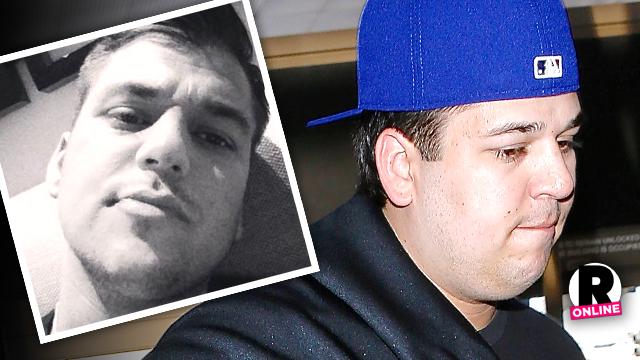 Rob Kardashian is showing the world that he can definitely "keep up" with his super-fit sisters! The brother to Kourtney, Kim and Khloe has been working out lately and a source tells RadarOnline.com exclusively that he has already lost 20 pounds! Click through these seven photos of Kardashian's dramatic weight loss to learn how he did it and when he will finally reveal his new slimmer self!
Article continues below advertisement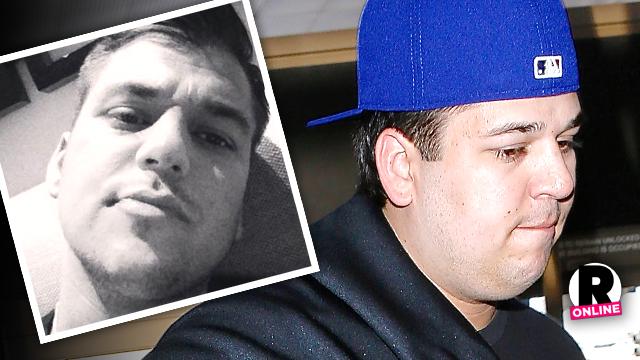 Rob broke his selfie silence this past week when he shared a new face photo of himself on Instagram, looking the thinnest he has in over a year.
Article continues below advertisement
Only three days prior to posting the shocking selfie, the 28-year-old poked fun at his weight gain by sharing this photo, along with a caption that read, "Started right here with these milkshakes hahaha." According to a source close to the family, "Rob is constantly working out with Gunnar Peterson who helped Khloe and Kourtney shed all of their weight. He's lost 20 pounds so far!"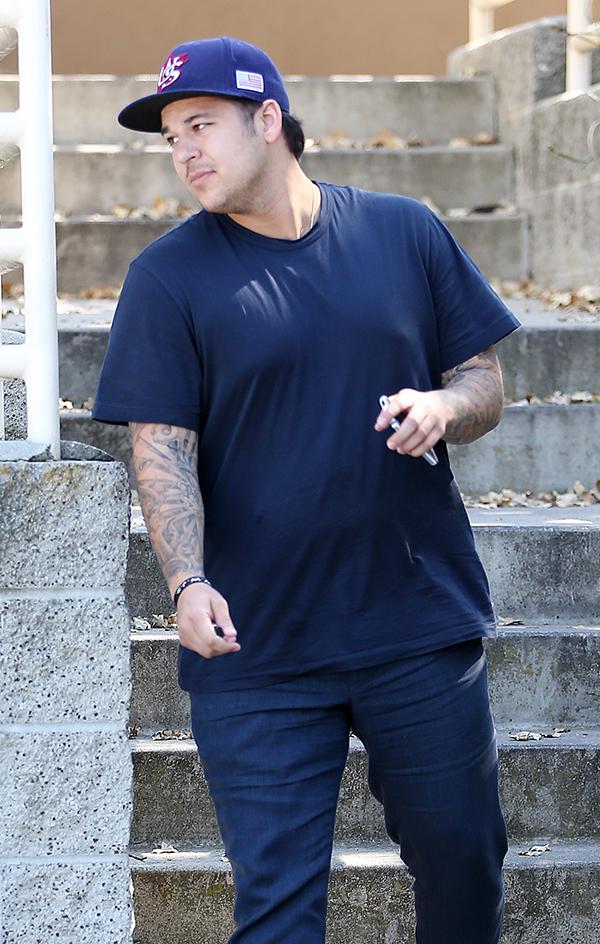 "Rob is working out almost every single day now and he is doing lots of cardio. He's been hiking, jogging and walking," says the source.
Article continues below advertisement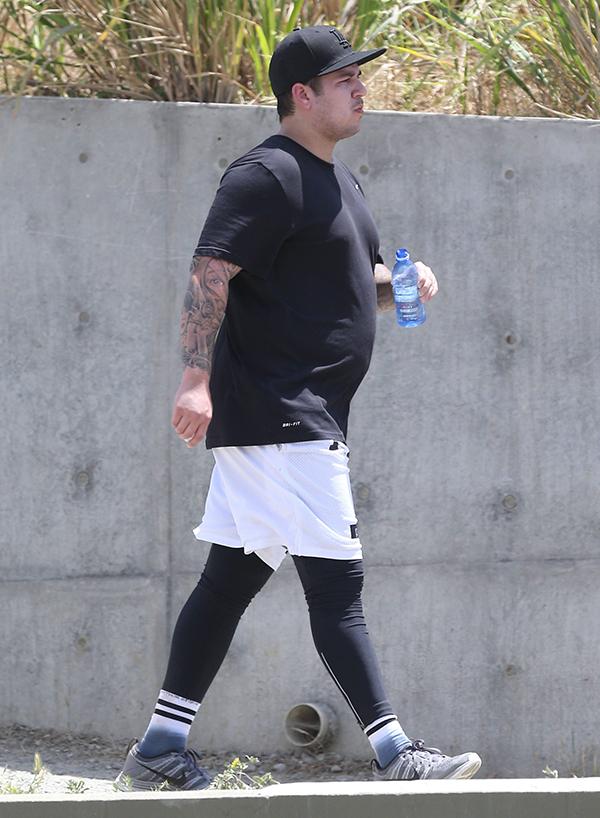 As Radar reported, over the past year Rob's issues have caused a huge divide in the already fractured Kardashian clan. But all that has changed, as the source says, "Rob is no longer drinking alcohol or using substances. Rob has also changed his diet and is now on a high-protein/low-carb diet that he is adhering to perfectly."
Rob Kardashian skips his sister's wedding amidst reports there was a family clash as he is seen at LAX on the same day Kim Kardashian is due to get married to Kanye West at the Palace of Versailles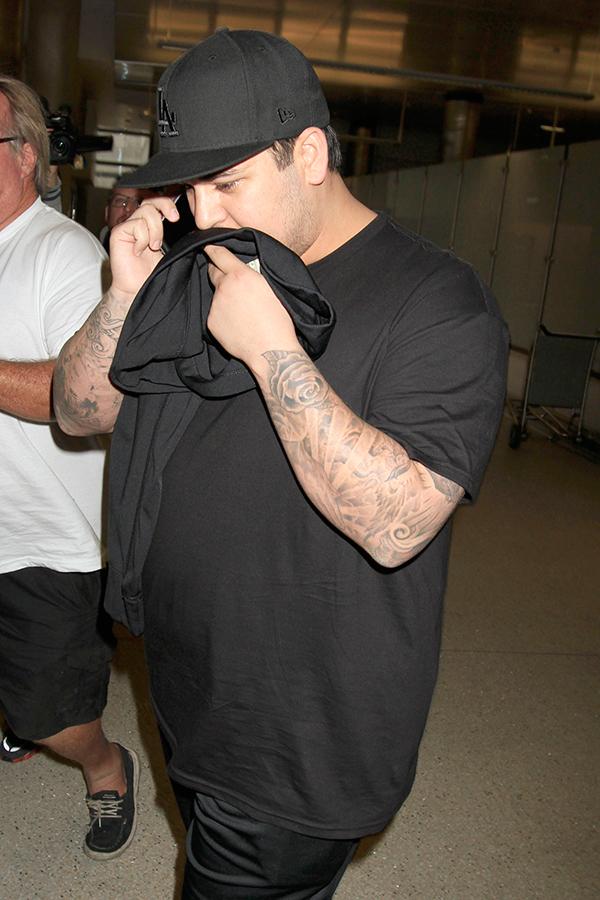 However, he is not ready to unveil his new body just yet. "Rob wants to lose even more weight and wants to, literally, shock everyone and silence the haters because he says he is going to be 'hotter and richer than ever before,'" says the source.
Article continues below advertisement
Seen here at his heaviest, Rob has worried family and friends with his unhealthy choices over the past year. Sometimes, this would cause huge fights between Rob and the rest of the Keeping up with the Kardashians bunch. Luckily, however, the source says, "Rob has apologized for his behavior while he was struggling, and, of course, everyone accepted his apology."