Revenge Body! Rob Kardashian Drops 'At Least 50 Pounds,' Top Fitness Experts Say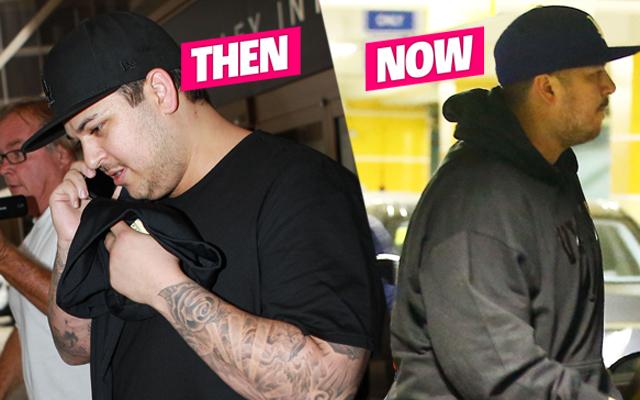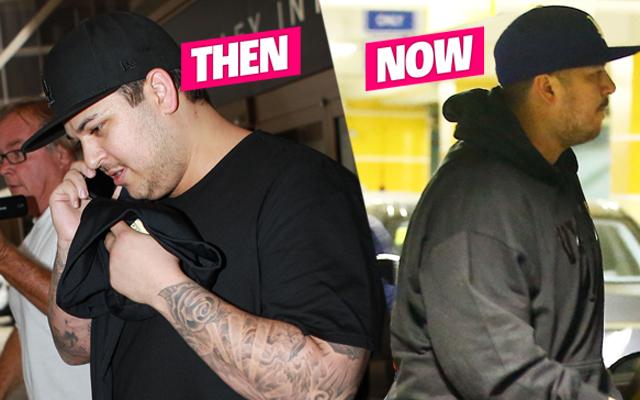 Keeping up with the Kardashians star turned recluse Rob Kardashian is definitely keeping up with his fitness and nutrition plan – thanks to his new girlfriend Blac Chyna! According to several top fitness experts, in the weeks since the 28-year-old diabetes sufferer started dating his new lady love, he has lost at least 50 pounds! Click through shocking new photos of Kardashian's body transformation as RadarOnline.com exclusively reveals how momager Kris Jenner plans to cash in on his drastic weight loss!
Article continues below advertisement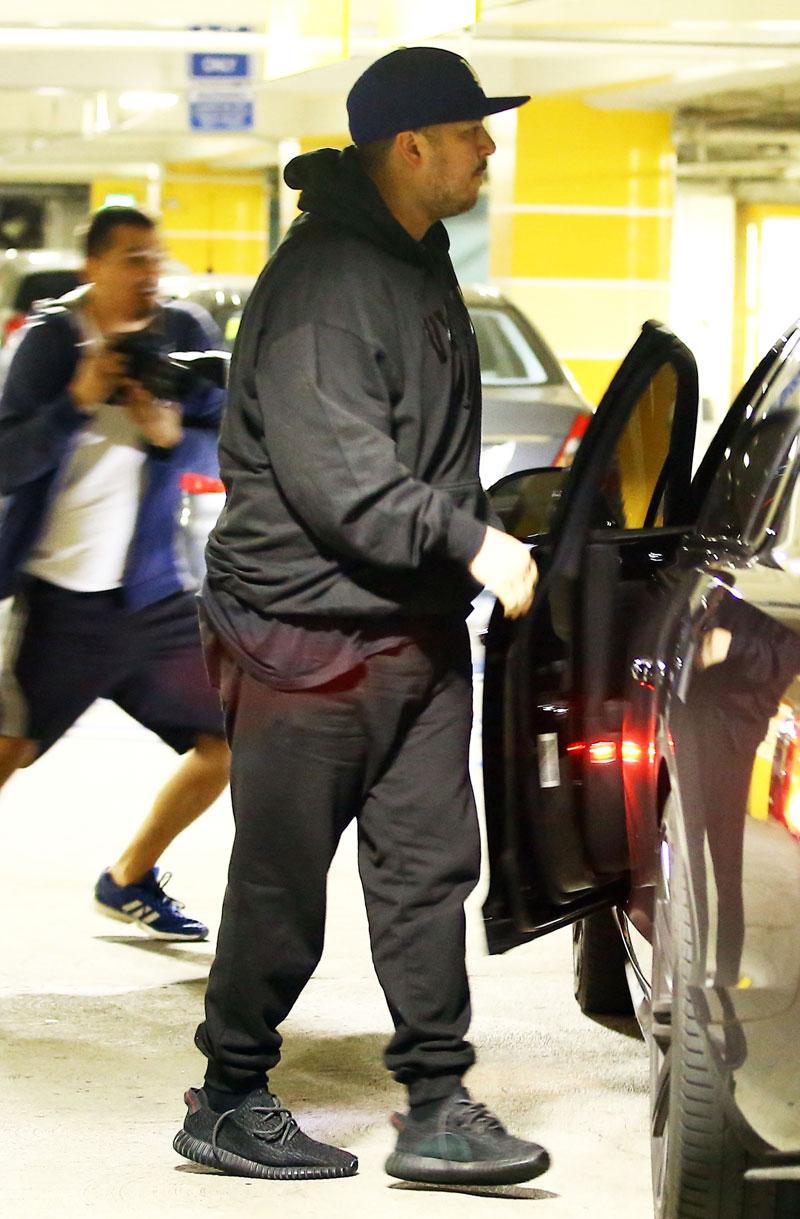 Rob Kardashian looked happier than ever with girlfriend Blac Chyna, 27, on a date in L.A. on Thursday – and for good reason. Since the brother to Kim, 35, Kourtney, 36, and Khloe Kardashian, 31, started dating the Tyga's baby mama, he's lost a tremendous amount of weight!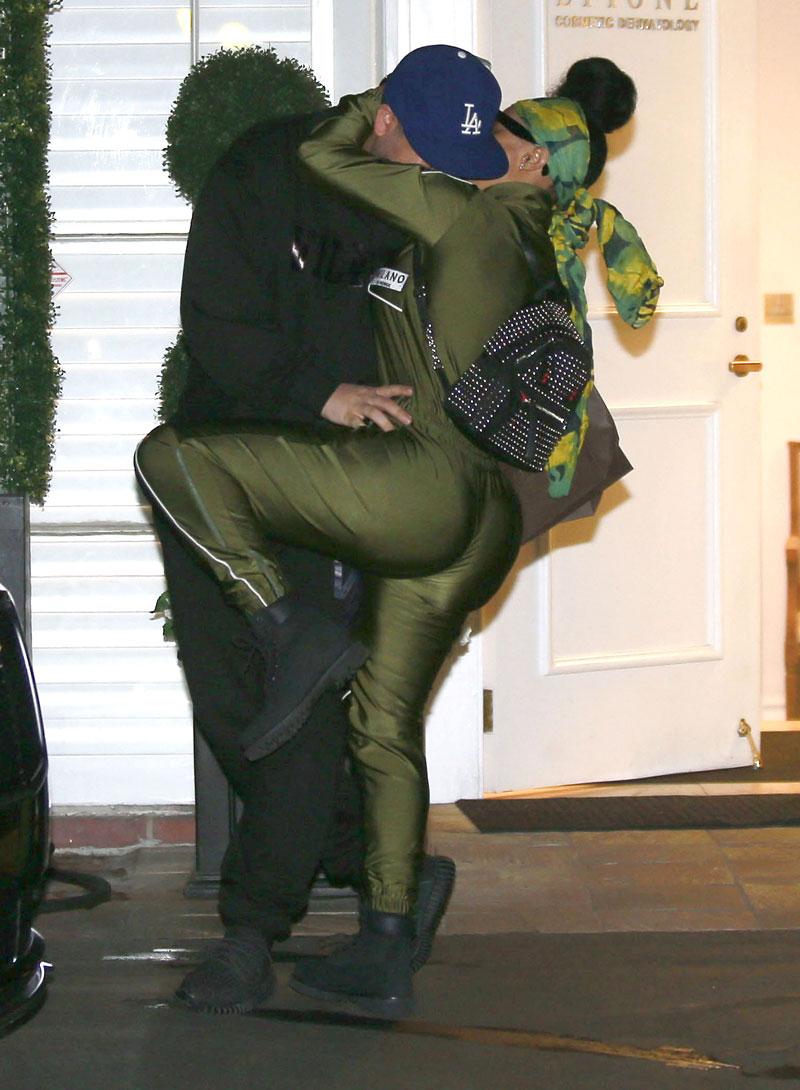 Celebrity nutritionist Lisa De Fazio, MS, RD, told RadarOnline.com exclusively, "Two months ago, Rob weighed approximately 275 pounds. In this photo here, he weighs about 220 pounds, which means he has lost at least 50 pounds."
Article continues below advertisement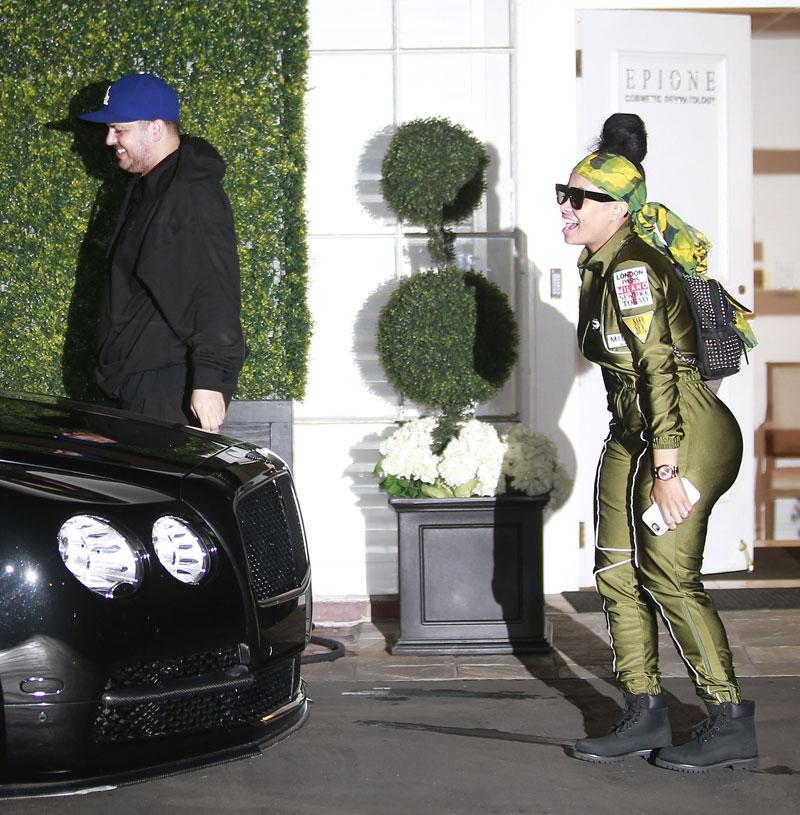 "Rob is 5'10 and a normal and healthy weight for a man his height is around 166 pounds," De Fazio, who has not treated Rob, said. "It's not just about following a diet at this point for Rob. He needs to feel loved, appreciated and motivated to get healthy. Obviously Blac Chyna does that for him, and she may have saved his life."
Article continues below advertisement
"His face is much slimmer and his body is starting to look good again! However, Rob must keep going to get back to his ideal weight, which should be no problem if he keeps this up. He must continue to work out, follow a healthy nutrition plan, and find balance," Ciardiello, who has also not worked with Rob, told RadarOnline.com.
Article continues below advertisement
"Right now there are several companies begging Rob to sign a deal with them to promote their product. He has gotten offers in the millions from major weight loss companies, gyms and supplements," said source.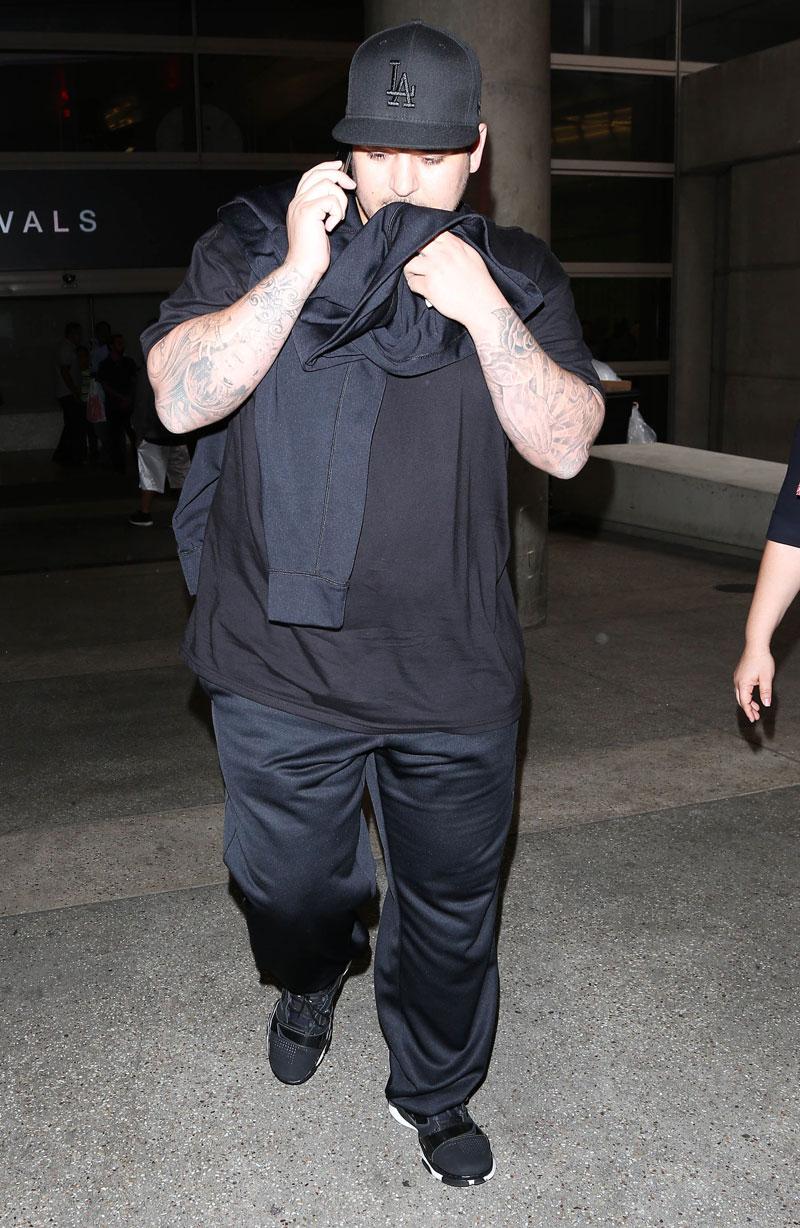 "Rob is gung-ho fitness right now and she knows that it is the perfect time to start making money off his image again," the insider told RadarOnline.com.
Article continues below advertisement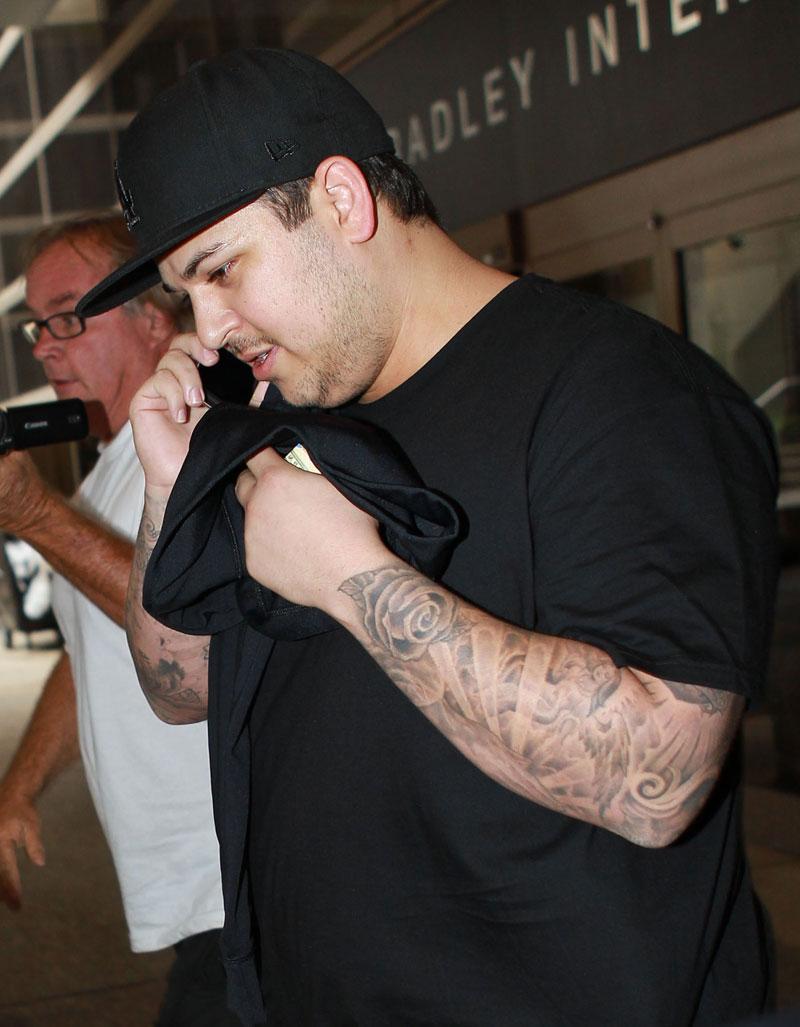 "Kris really wants to create something for Rob that will allow him to have ownership and creative control," the source added. "She definitely wants his new venture to have the Kardashian name all over it!"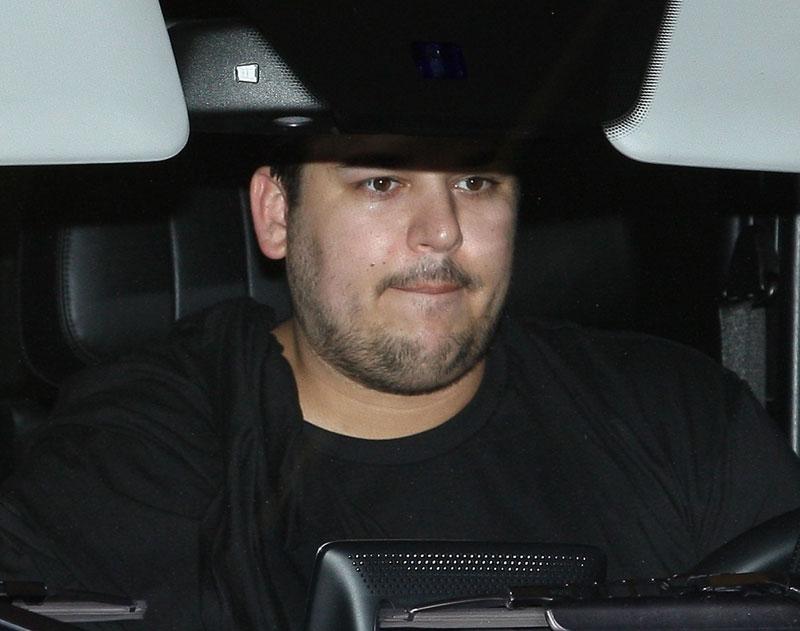 Do you think that Blac Chyna is a good influence on Rob Kardashian? Tell us your thoughts below.