Nip & Tuck! Shannon Beador Undergoes Another Round Of Plastic Surgery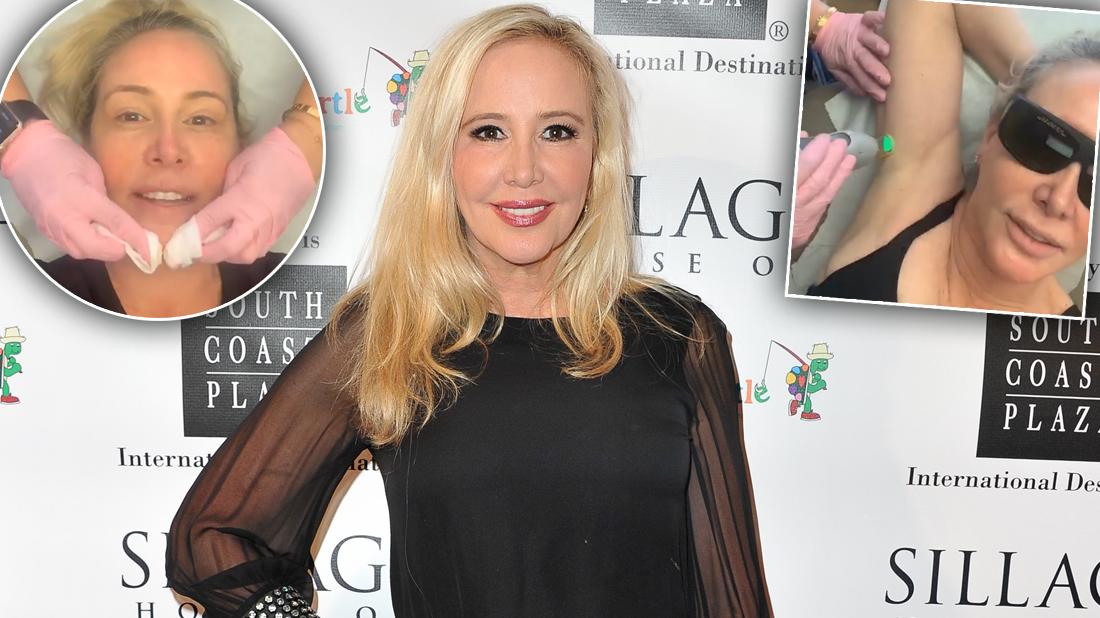 The Real Housewives of Orange County star Shannon Beador is not so real after-all, RadarOnline.com can exclusively reveal!
This week, Shannon, 55, posted a series of video clips on Instagram from her latest trip to the plastic surgeon.
As fans know, the newly-divorced mother of teen girls Sophie, 17, and twins Stella and Adeline, 14, has not been shy when it comes to having cosmetic procedures.
Prior to her divorce from cheating ex-husband David Beador, Shannon — who lost a tremendous amount of weight in the past year — was very open in sharing with fans that she had recently discovered Coolsculpting, which is a procedure that freezes and melts off fat.
Article continues below advertisement
At the time, celebrity personal trainer Charlene Ciardiello, who has not worked with Shannon, claimed that the RHOC blonde beauty weighed approximately 115 pounds and told RadarOnline.com that she should not be going under the knife to lose weight.
"Shannon surpassed her goal weight and she needs to stop and be happy because she has the body that she wanted. She should focus on healthy workouts instead of showing her fans the easy way out, which is not as effective in the long run," Ciardiello said to RadarOnline.com following Shannon's fat-freezing operation.
And although Shannon did not opt in for more cool sculpting this time around, she did get a bunch of new procedures done in her quest for plastic perfection!
Click through 7 shocking photos taken from videos posted on Shannon's latest Instagram story to find out what else she has had done!
THE WORKS!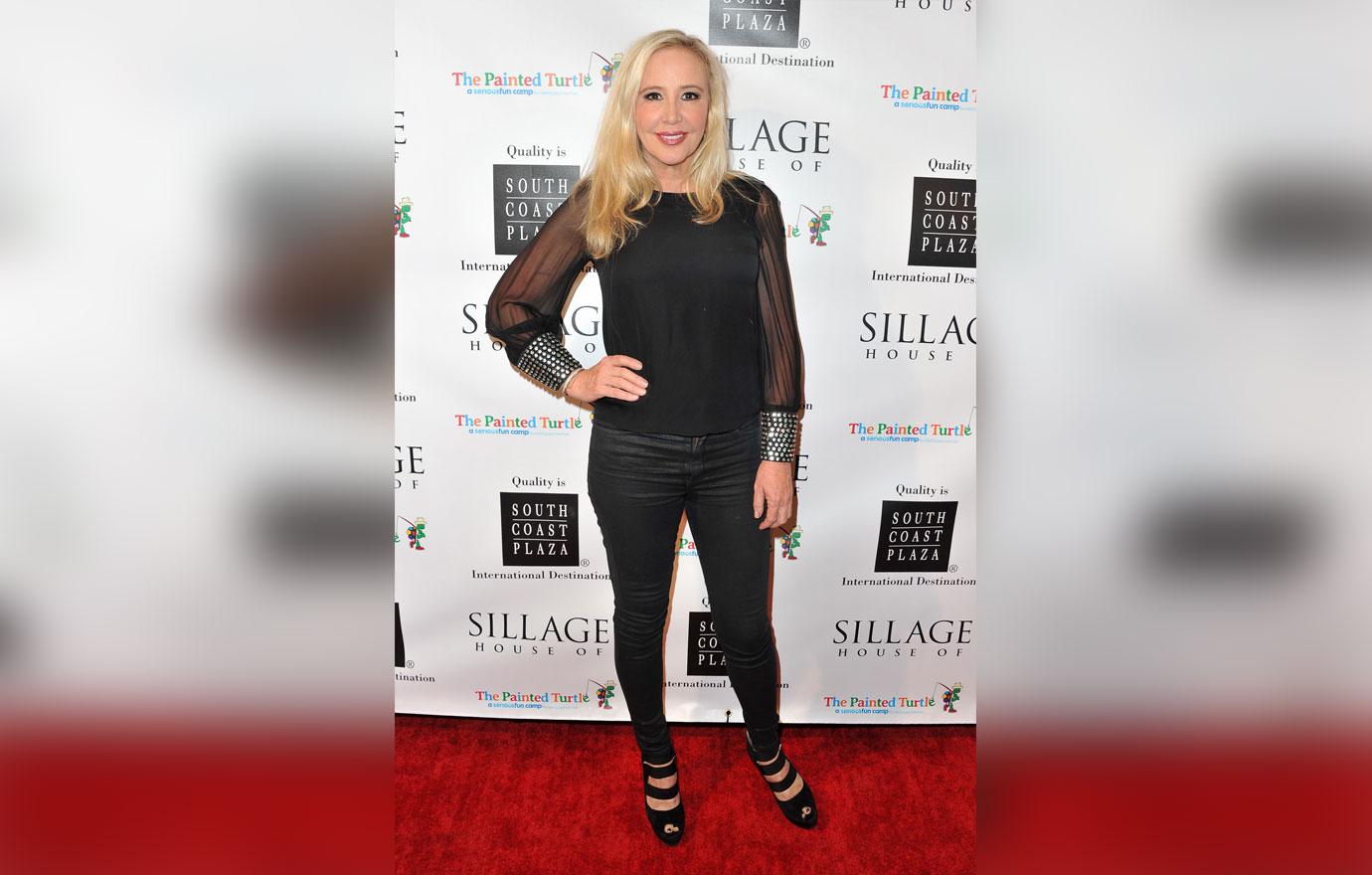 On the past season of RHOC, Shannon went under the knife to widen her eyes by having eyelid surgery! In addition, several of the nation's leading plastic surgeons told RadarOnline.com that they believe she's also had fillers added to her lips to make them more luscious!
Article continues below advertisement
DON'T BE VEIN!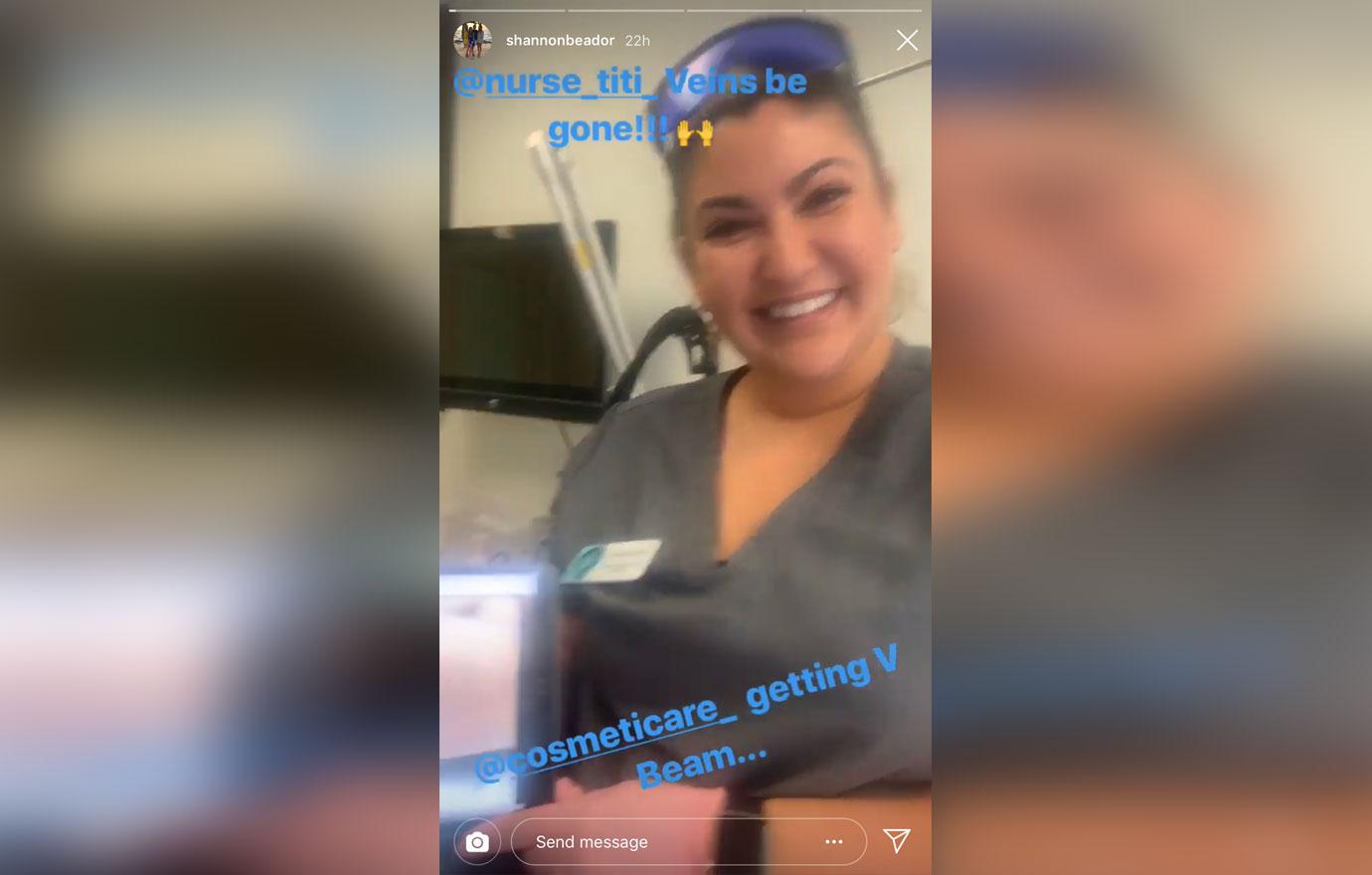 In a video posted to her Instagram, Shannon said, "So today at Cosmeticare, it is not just about vein removal, it's about laser hair removal too! Oh yeah, I'm getting it all!"
Article continues below advertisement
OUCH!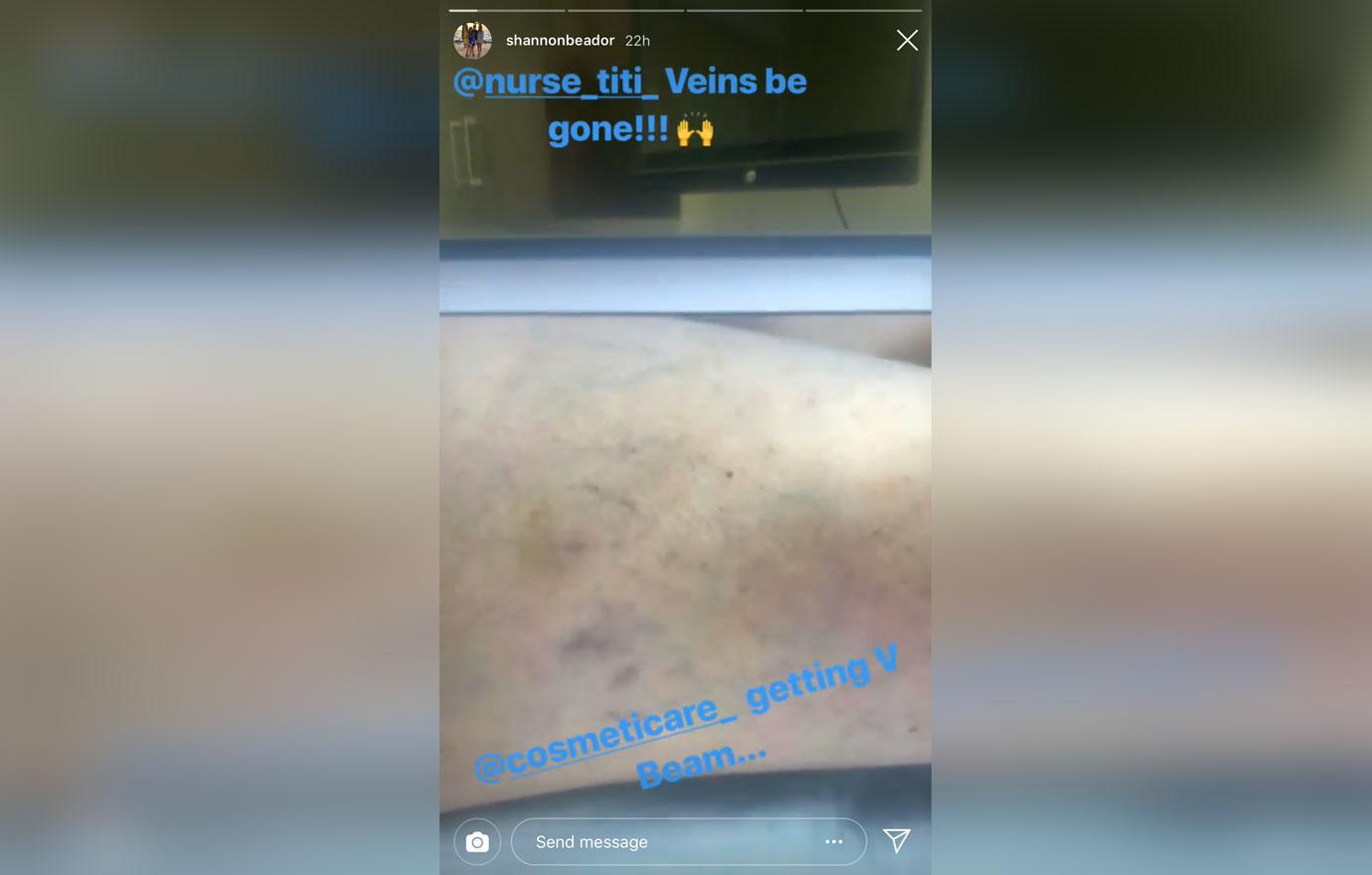 Shannon showed fans in this clip that she was getting varicose veins removed from her leg and from her face!
Article continues below advertisement
HAIRY SITUATION!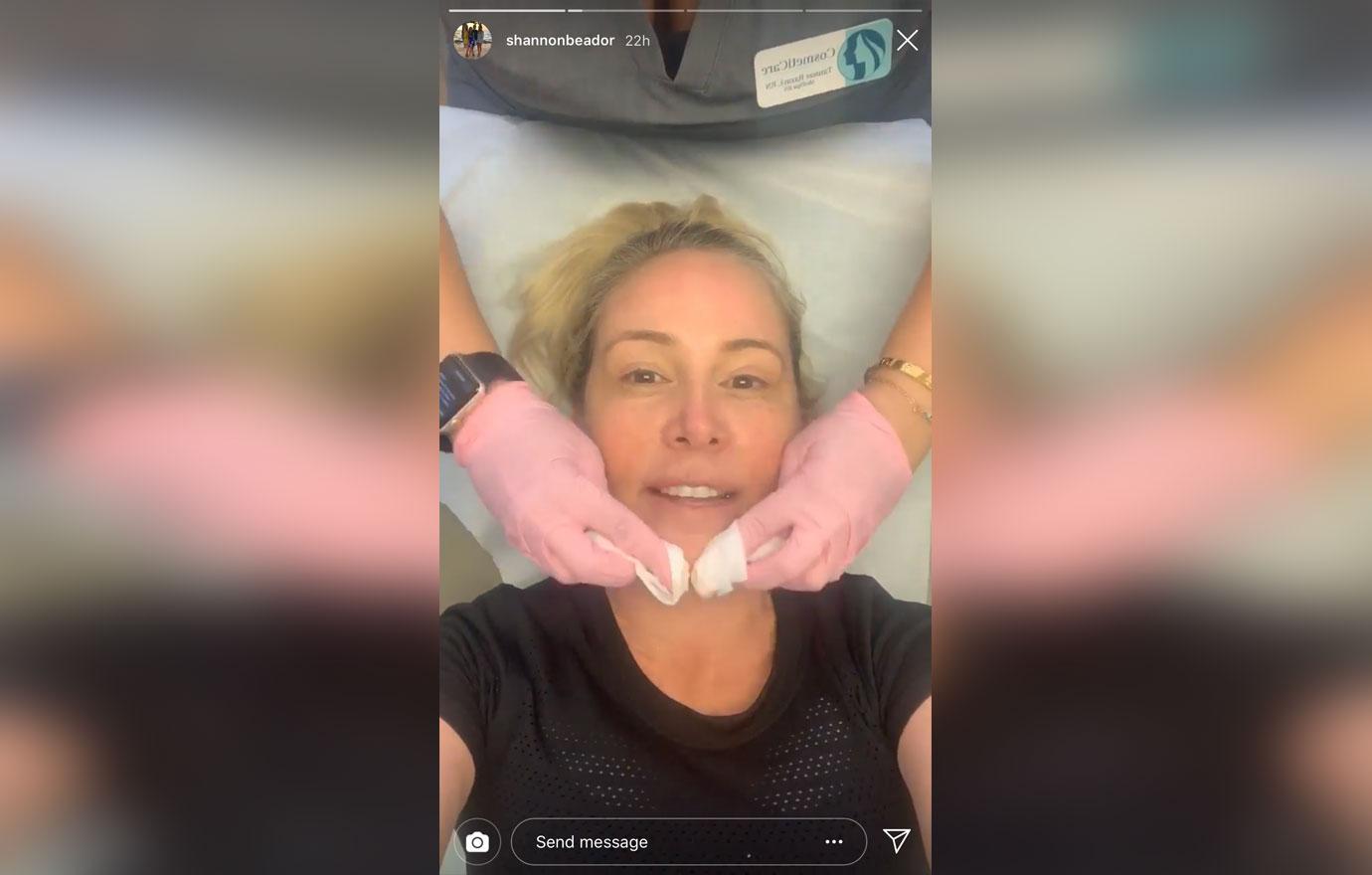 "Okay so I am getting the underarm hair laser. I kind of smell burning hair," Shannon said.
Article continues below advertisement
SWEET SUCCESS!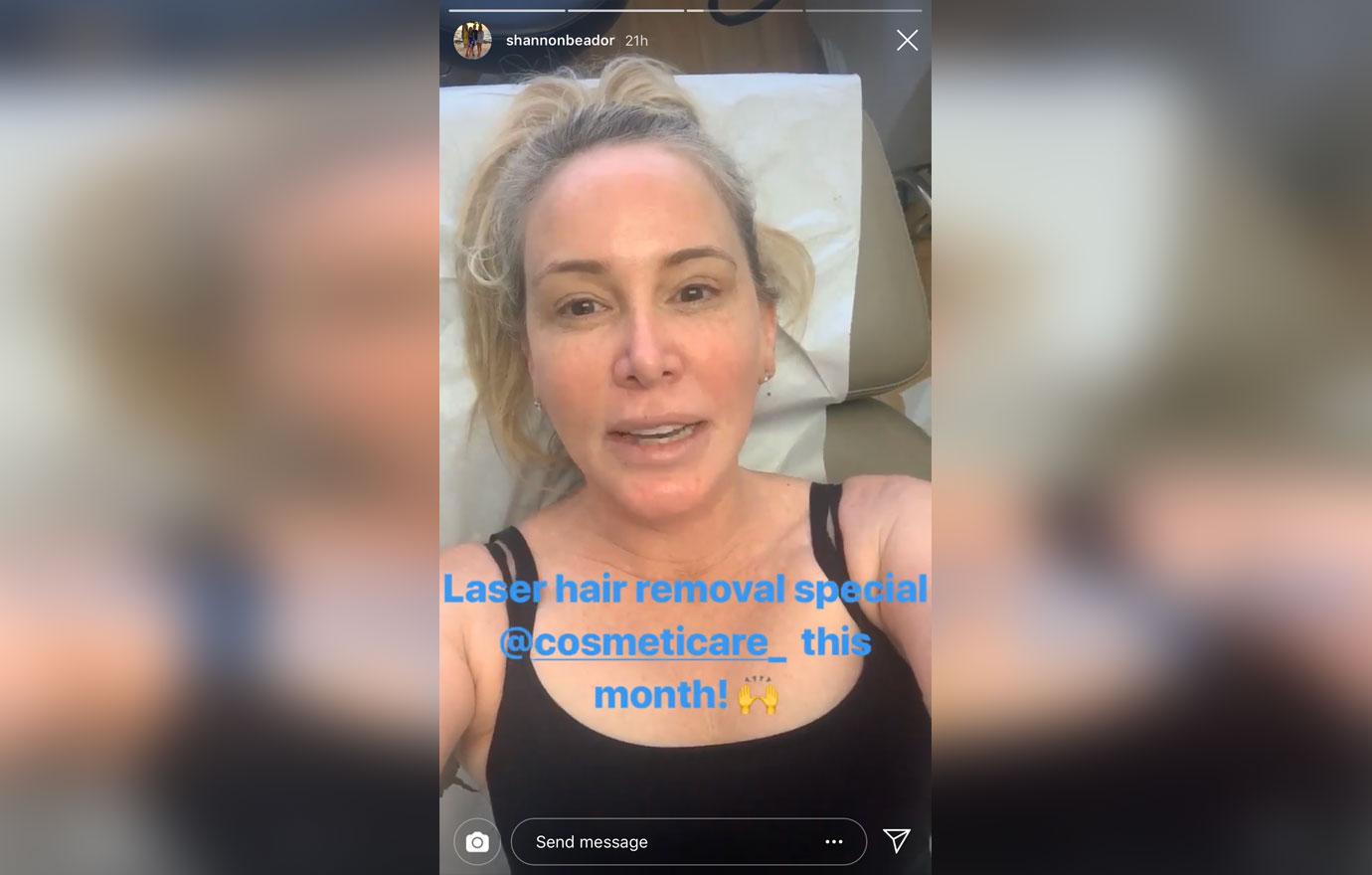 "Is that burning hair," Shannon asked the plastic surgeon, who replied, "No! That is the smell of success."
Article continues below advertisement
NO PAIN, NO GAIN!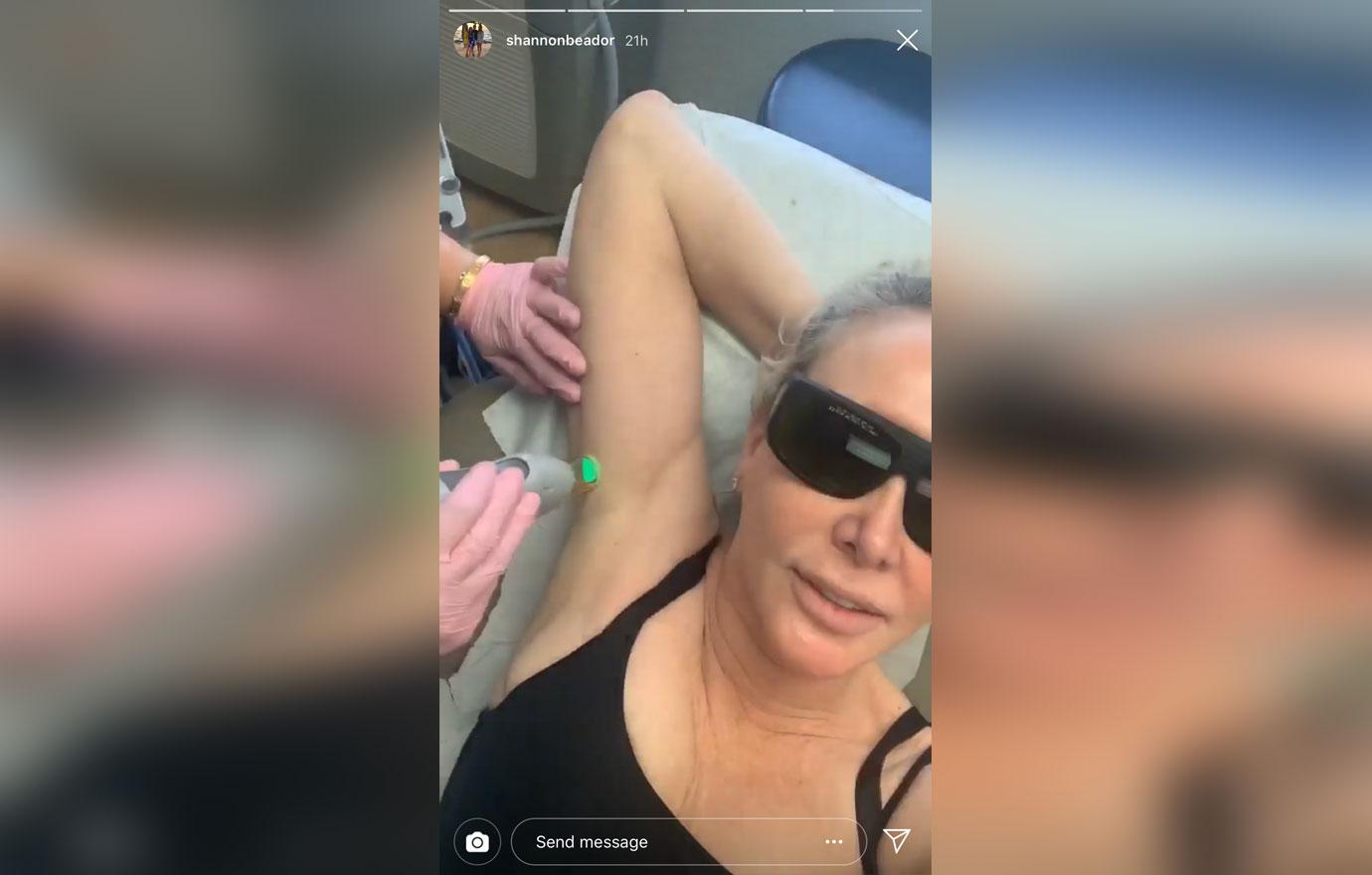 Wearing black sunglasses, Shannon lifted her arm and smiled as the doctor used lasers to remove her underarm hair for good!
Article continues below advertisement
BEAUTIFUL BEADOR!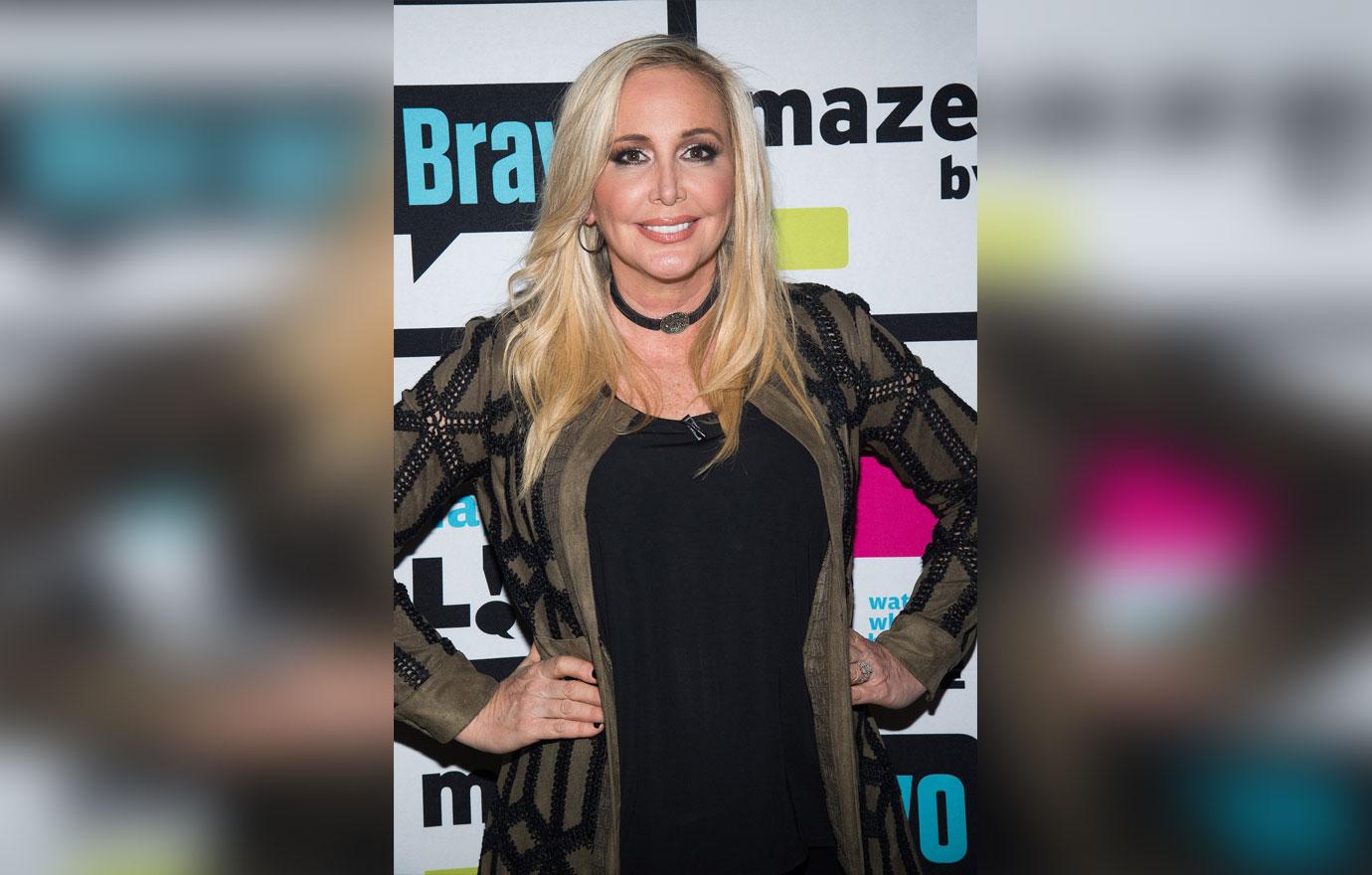 At the end of the clip, Shannon flashed her big pearly whites at the camera and said, "Oh I really like that."