Reflections Of The Man In The Mirror — Michael Jackson's Criminal Accusations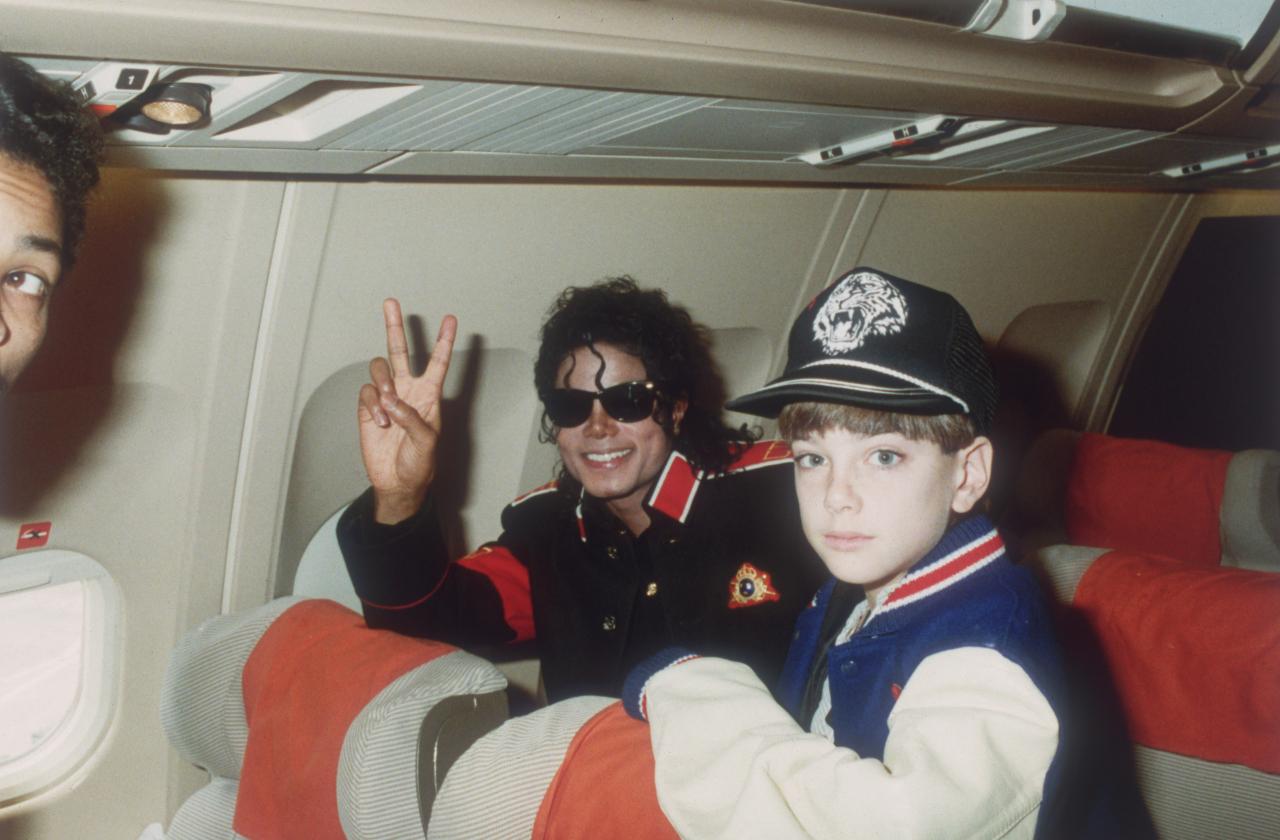 From the late '60s to the late '80s a popular PSA aired often asking an ominous question: "It's 10 pm. Do you know where your children are?" For many years between 1988 to 2003 some parents answered, "Neverland Ranch." In small and large groups — sometimes flying solo — children of all ages visited pop-icon Michael Jackson at his private theme park and home. Everyone knew about Neverland Ranch. Some children were able to visit because they were part of a Make-A-Wish outing or because their underprivileged school was invited. Many of MJ's special Neverland buddies were in the right place in the right time ... or, depending upon your vantage point of the last 25 years of abuse allegations, perhaps the wrong place at the wrong time.
Article continues below advertisement
The King of Pop was like the most popular kid at school except he wasn't a kid. In his early 30s MJ made a habit of becoming best-friends with children (particularly young boys) and spending exorbitant amounts of time with them at Neverland Ranch and other places. He reportedly enjoyed watching movies, playing video games and settling to sleep after some cookies and milk. Some of the kids who got Michael's attention were celebrities like Macauley Culkin. MJ saw Culkin in Home Alone and reached out to him. The two were best friends for years.
MORE: PARIS JACKSON DEMANDS MACAULEY CULKIN SLAM NEW FILM'S SEX ABUSE CLAIMS AGAINST FATHER!
Other Neverland Ranch guests were inducted into the family for different reasons — some because they had been ill and MJ had become close with them. Jackson had a longstanding relationship with David "Dave Dave" Rothenberg a little boy who was infamously left to die in a motel his father had set on fire. Dave Dave reportedly kept in contact with MJ for years and spoke highly of his compassion and friendship.
Article continues below advertisement
As his career grew and grew MJ included kids in his music as well as his personal life. He performed at the Super Bowl in 1993 singing his hit song, Heal The World, along with a 35,000 person flashcard show and rows upon rows of ethnically diverse children singing and holding hands.
MORE: JENNIFER LOVE HEWITT HIGH-FIVED MICHAEL JACKSON'S MONKEY, ATTENDED PARTY AT HIS RANCH
Sure, he was a little eccentric but mostly MJ was beloved and held on the highest throne of stardom. He was truly the King of Pop, and when someone is a King they are inevitably held to different standards than the rest of the world. And in the story of Michael Jackson that different status was problematic in a way that should be a major moral lesson to the world.
Article continues below advertisement
The rules MJ played by were different, and the time was different. Were the early '90s so different that it was normal for parents to say, "Sure, 10-13 year old child, you may have a slumber party with your 35-year-old friend"? Probably not, but the world was not as quick to think about that issue as it is today.
Last year pop star Drake, 31, was called out for being friends with young actress Millie Bobby Brown, 14. Though the full extent of their friendship is allegedly text messages the world was quick to jump in with some strongly worded opinions.
Article continues below advertisement
So where were those opinions when Macauley Culkin was having slumber parties at Michael Jackson's house? Who knows but is that inherently evil? Well, no. Now in his 30s, Culkin still vouches for Michael Jackson and has only ever spoken highly of him testifying that he does not believe the pop star was a sexual predator and asserting that he never behaved inappropriately with him.
Whether Jackson's belief that it's appropriate for an adult to share their bed with a child is eccentric or normal that belief did not make him a child abuser. Unfortunately it's difficult to come to a solid conclusion with all of the conflicting information out there regarding the accusations against him.
Article continues below advertisement
On one hand there are endless character witnesses and an acquittal. There are reasons to believe the man just wanted to be a kid, which he stated constantly. There are the testimonies from MJ's young friends Wade Robson and James Safechuck stating Jackson was a great (and non-abusive) buddy.
On the other hand there are those two same boys — now men — who, after Jackson's death, woke up one morning and decided to speak up as survivors.
Article continues below advertisement
It's an unfortunate situation however you slice it. If they are telling the truth now that means they played a large part in keeping Jackson out of prison with what would ultimately have been false testimony. On that same hand, there may be even more damning evidence — things like relationships with young kids, an absurd obsession with childhood and a big old creepy resort.
Unless it's not creepy at all. Maybe, just to entertain another point of view, it's more sad than creepy.
Article continues below advertisement
The world may never get the full story, but myriad documentaries have been made. Most recently, Leaving Neverland premiered at Sundance. The four hour documentary has been called one-sided but has boasted that it will make viewers believers of Jackson's potential guilt. Wherever your opinion falls, don't get too comfortable.
Article continues below advertisement
Who Was Michael Jackson Before The Accusations Of Abuse?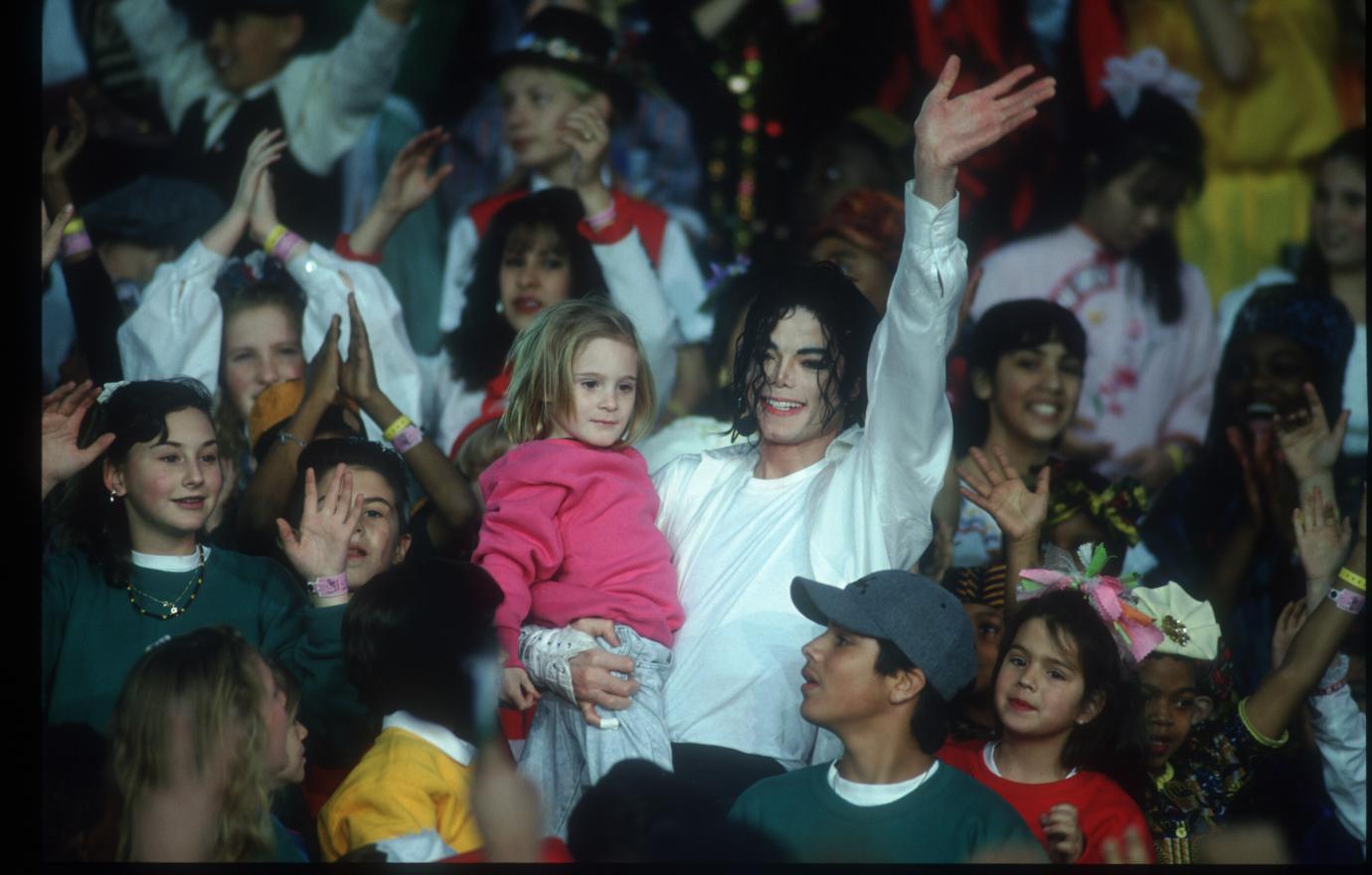 On January 31, 1993, MJ appeared in a musical performance during the Super Bowl where he sang his hit song "Heal The World" as hordes of children of every ethnicity rushed in holding hands to accompany him. MJ was thought of as a universal father — a sort of loving figure, beloved with an unblemished reputation.
Article continues below advertisement
What Kind Of Role Did MJ's Family Play In His Successes And Failures?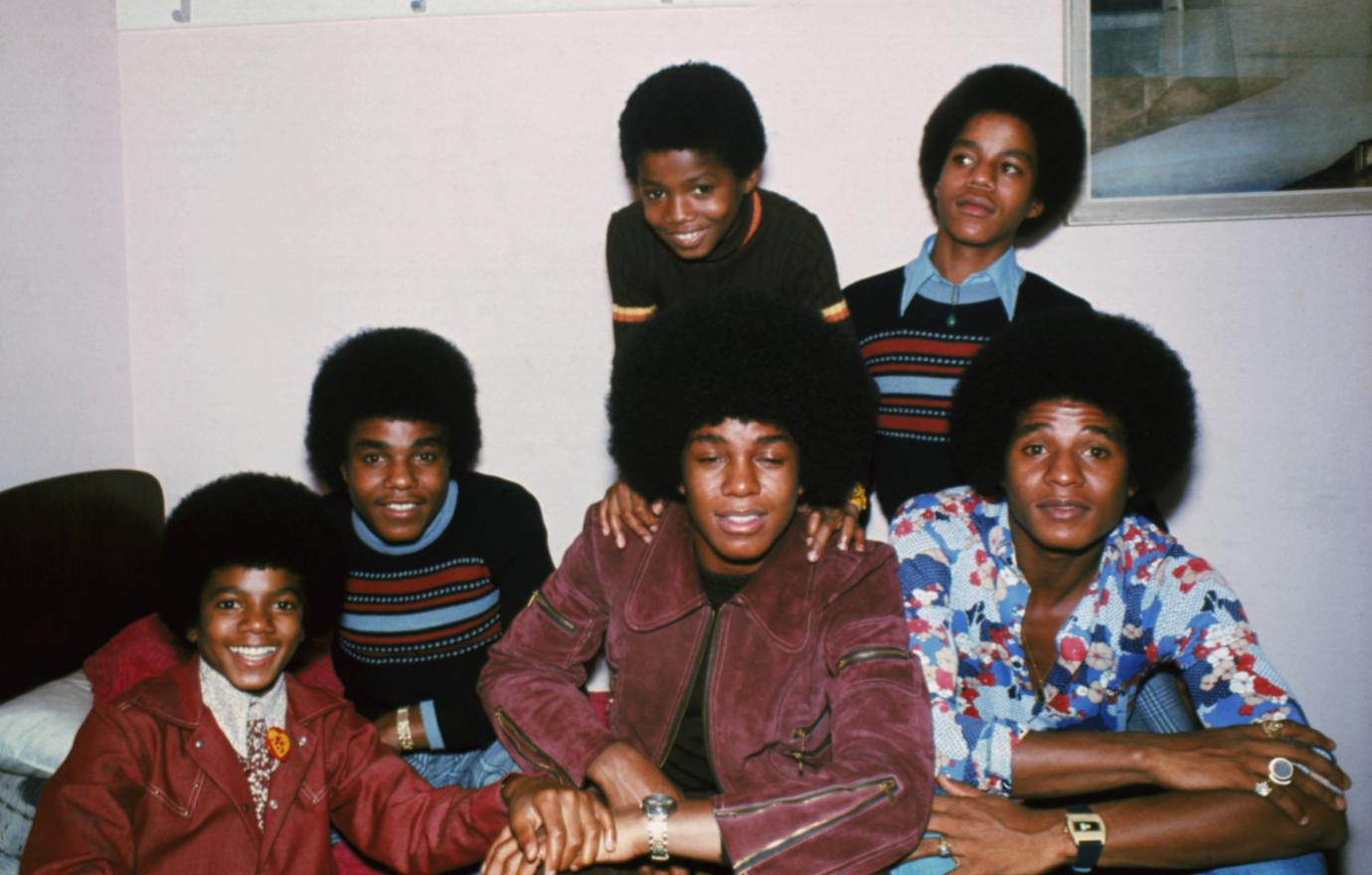 Though MJ came to fame very early, he always spoke in a way suggesting that he had been haunted by his childhood. In particular MJ and his siblings had been domineered by their abusive father.
Article continues below advertisement
Where Did Michael Jackson Volunteer His Time?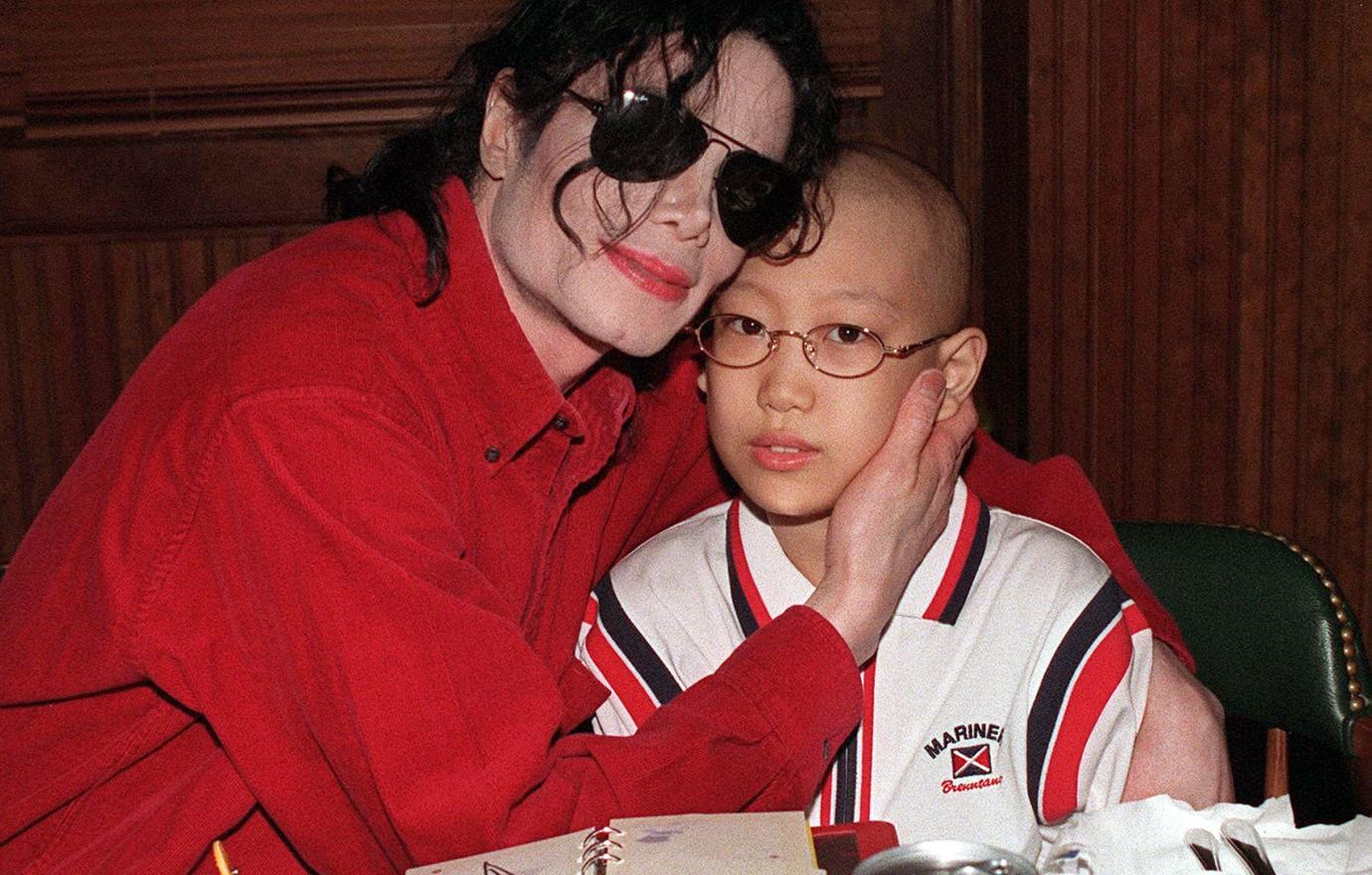 For better or for worse Jackson loved children, and one way he liked to volunteer was to meet underprivileged children. He was often seen meeting sick or poor children many of whom ended up visiting Neverland Ranch. This outreach seemed positive in the press in Jackson's early days, but for those who believe he was a predator the practice of volunteering with sick children looks like just another way for Jackson to behave inappropriately.
Article continues below advertisement
What Were Michael Jackson's Accusations?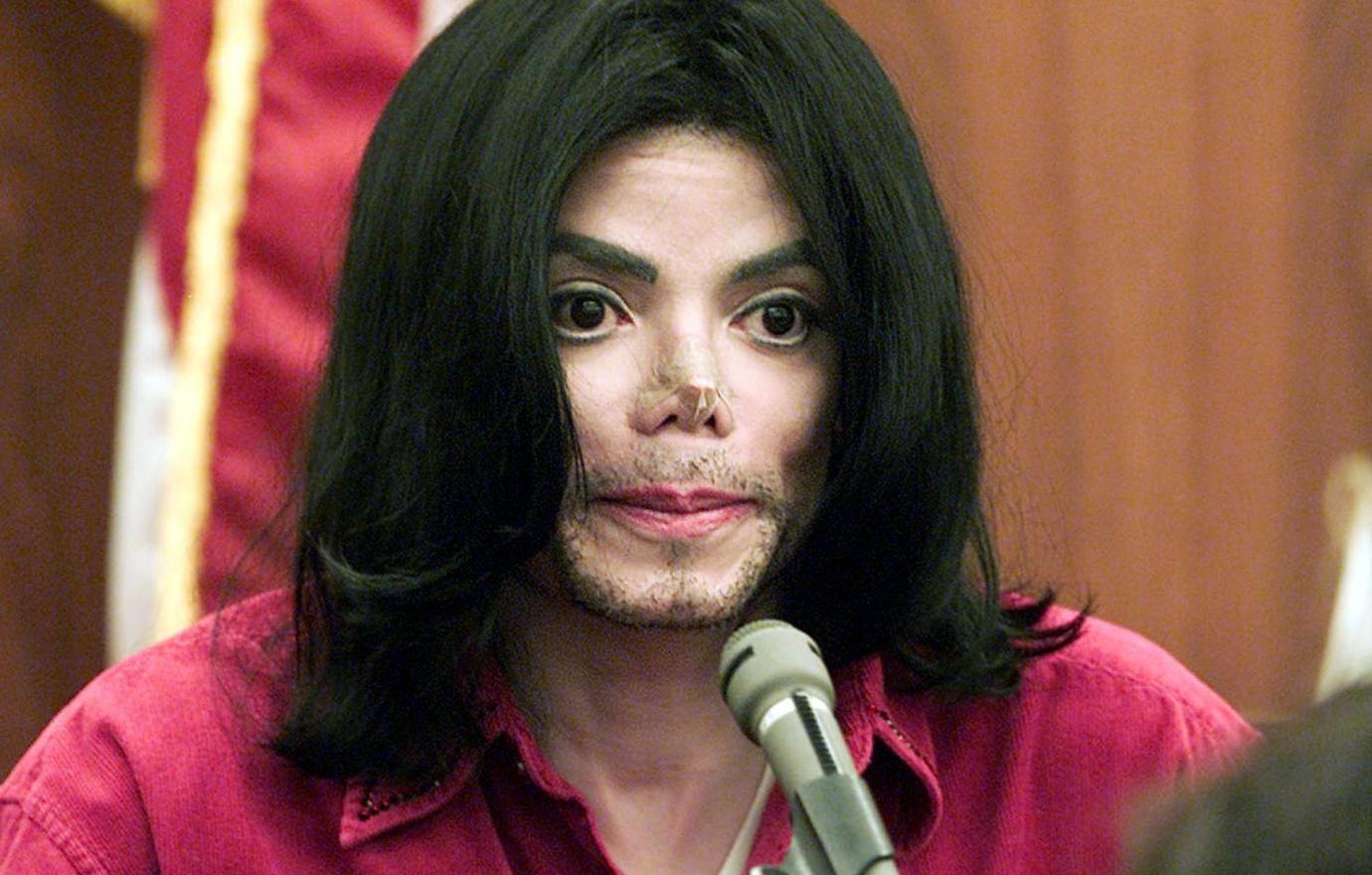 In 1993 Michael Jackson was accused of molestation of a young boy. He made a deal to the tune of $20 million with the child's parents, and the case went away. Then in 2004 Michael had new accusations of molestation of a 13-year-old boy. After a long trial he was acquitted of all charges. There was evidence to suggest the father of the alleged victim was trying to extort the pop star.
Article continues below advertisement
Did MJ Have Peter Pan Syndrome?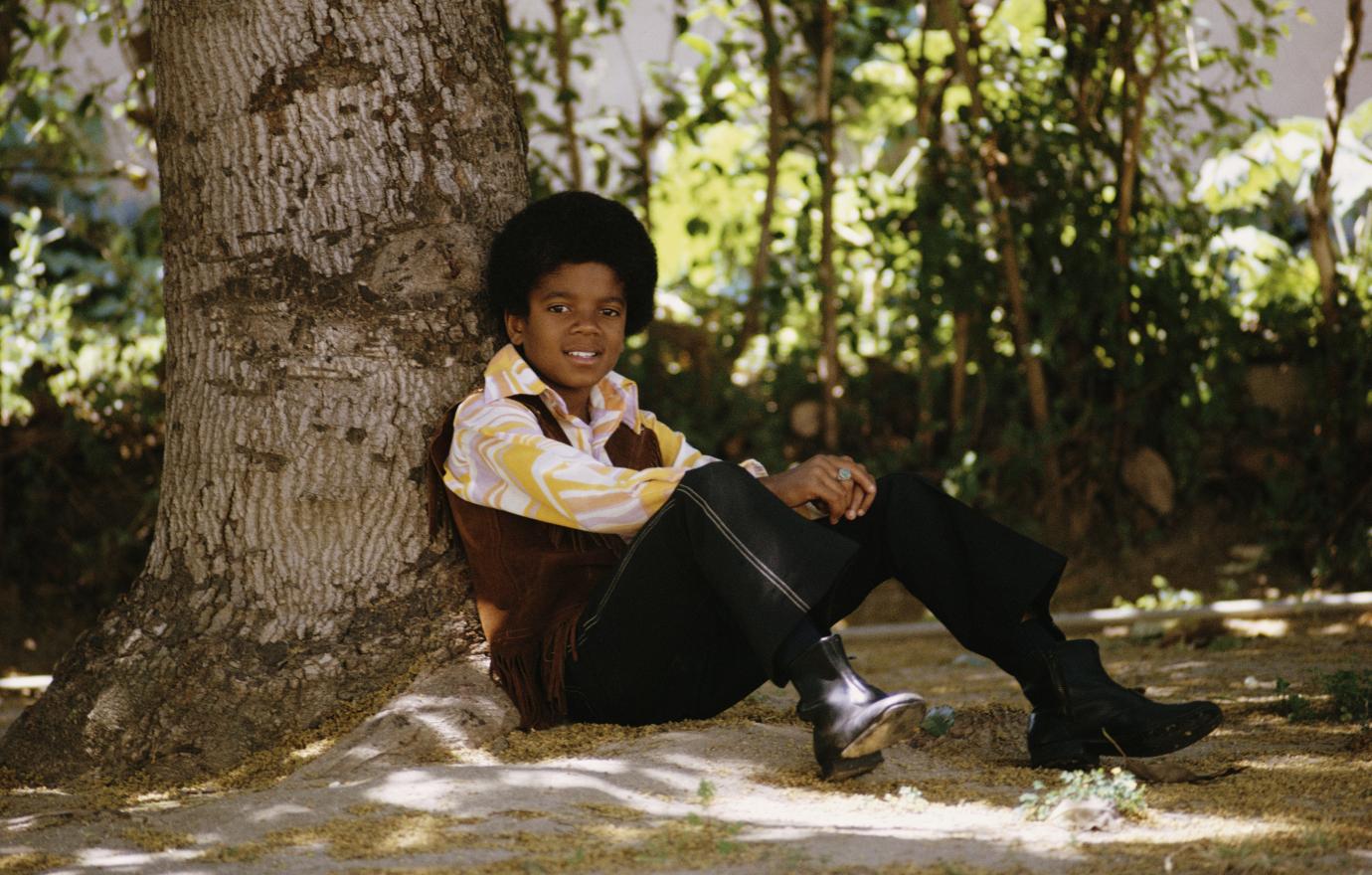 In one interview, MJ said he wasn't like Peter Pan. He said, "I am Peter Pan." He was youthful and built himself a theme park. Another memorable interview moment was when he told Martin Bashir that his favorite thing to do was to climb a tree. Bashir questioned him, suggesting that it was out of the ordinary for a grown man to choose tree-climbing over more typical pastimes like, perhaps, sex. Jackson seemed sort of mortified at this suggestion. It was an odd reaction, but sort of in line with his childlike demeanor. He was not a virgin, but he was quite enthralled with a perpetual childhood. That MJ anecdote can work both ways depending on which evidence you value. Does that support the scary narrative of a man who preys on young boys, or does it speak to the story of a man who lives his life as if he thought of himself as just a young boy?
Article continues below advertisement
What Was Michael Jackson Like?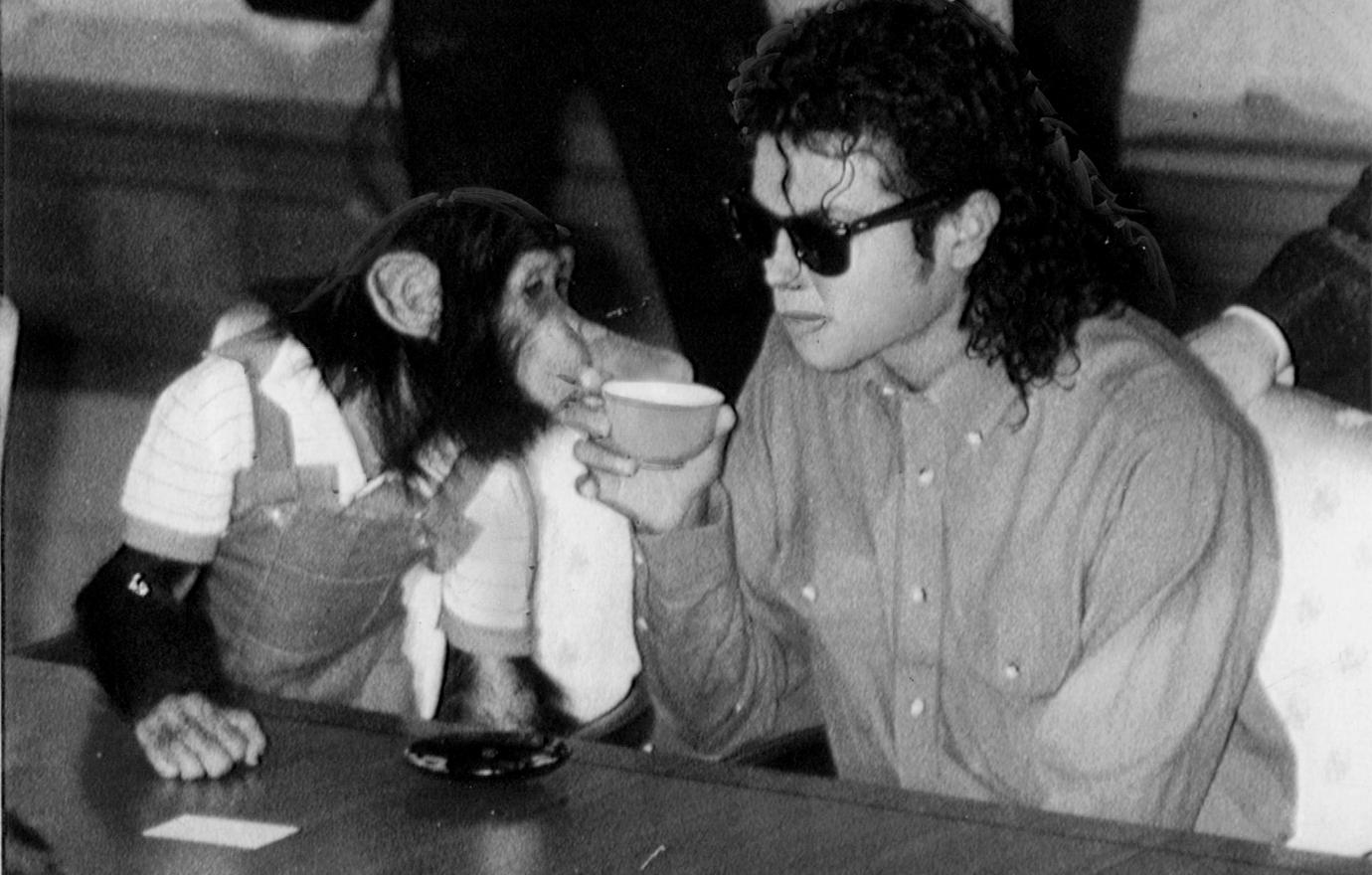 MJ is largely a mystery in a lot of ways. A lot of different opinions exist on the star but one thing most agree on is that he was an eclectic person — out of the ordinary. Because of his seemingly unlimited resources a lot of MJ's offbeat tastes and ideas definitely shone through.
Article continues below advertisement
Michael Jackson Did Some Weird Stuff. Why Did He Hang A Baby Off A Window Ledge?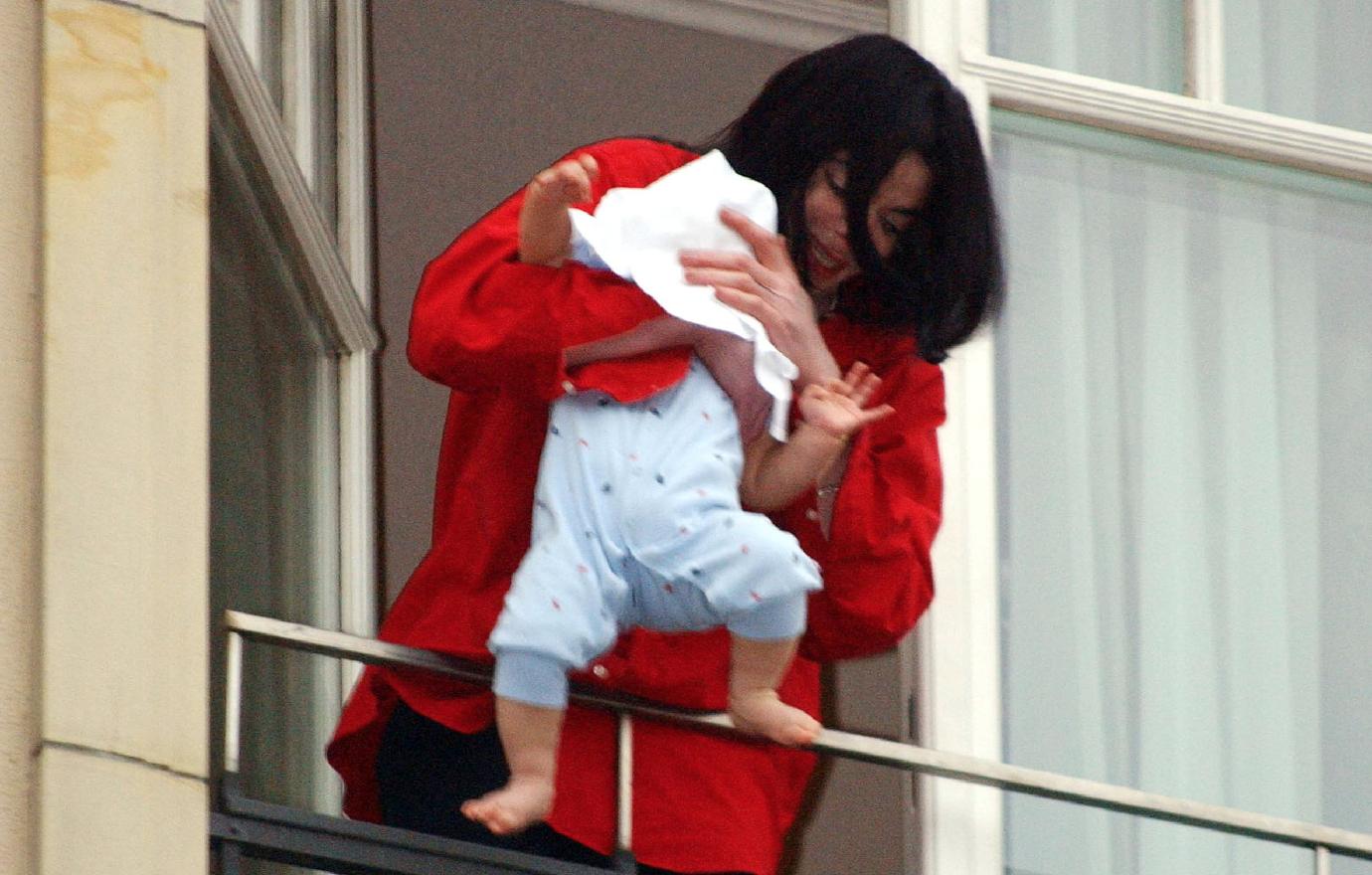 In one of his more peculiar moments MJ took his baby, nicknamed Blanket, and held him over a ledge so fans could take a look. MJ later called this a terrible mistake but also stood by the fact that he meant no harm to the baby in the 2002 incident. But between this odd way of showing off a baby to a crowd and all of the past accusations against MJ this quick moment went down in history.
Article continues below advertisement
Why Did Michael Jackson Show Up To Court In Pajama Pants?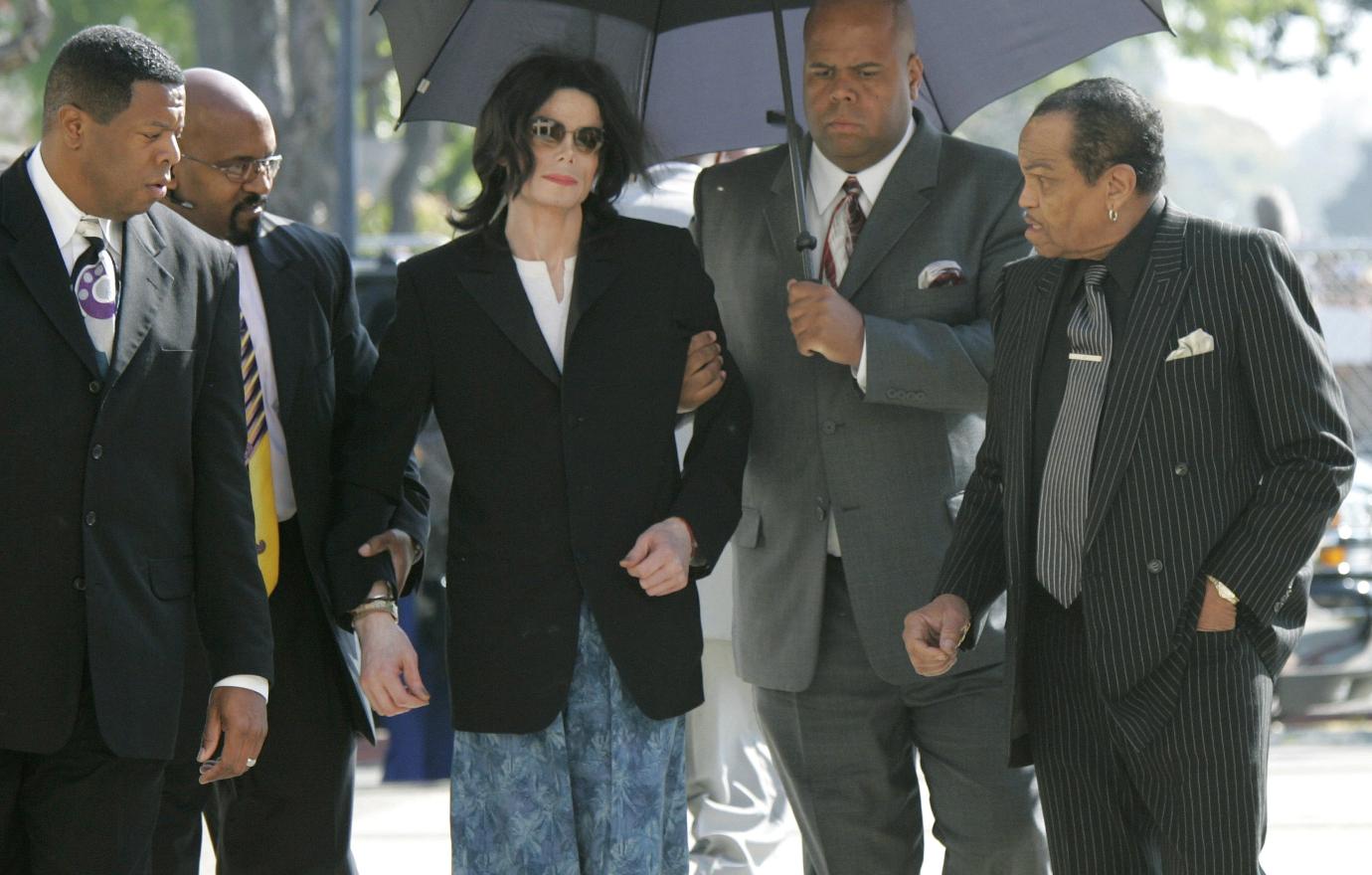 MJ had been dealing with major health issues and had missed a court appearance. He was under a doctor's care and though he tried to reschedule he suddenly found himself forced to go to court. The PJs were not as much an awkward fashion statement as an unfortunate result of bad timing.
Article continues below advertisement
If The Allegations Are True, How Did The Abuse Go On For So Long?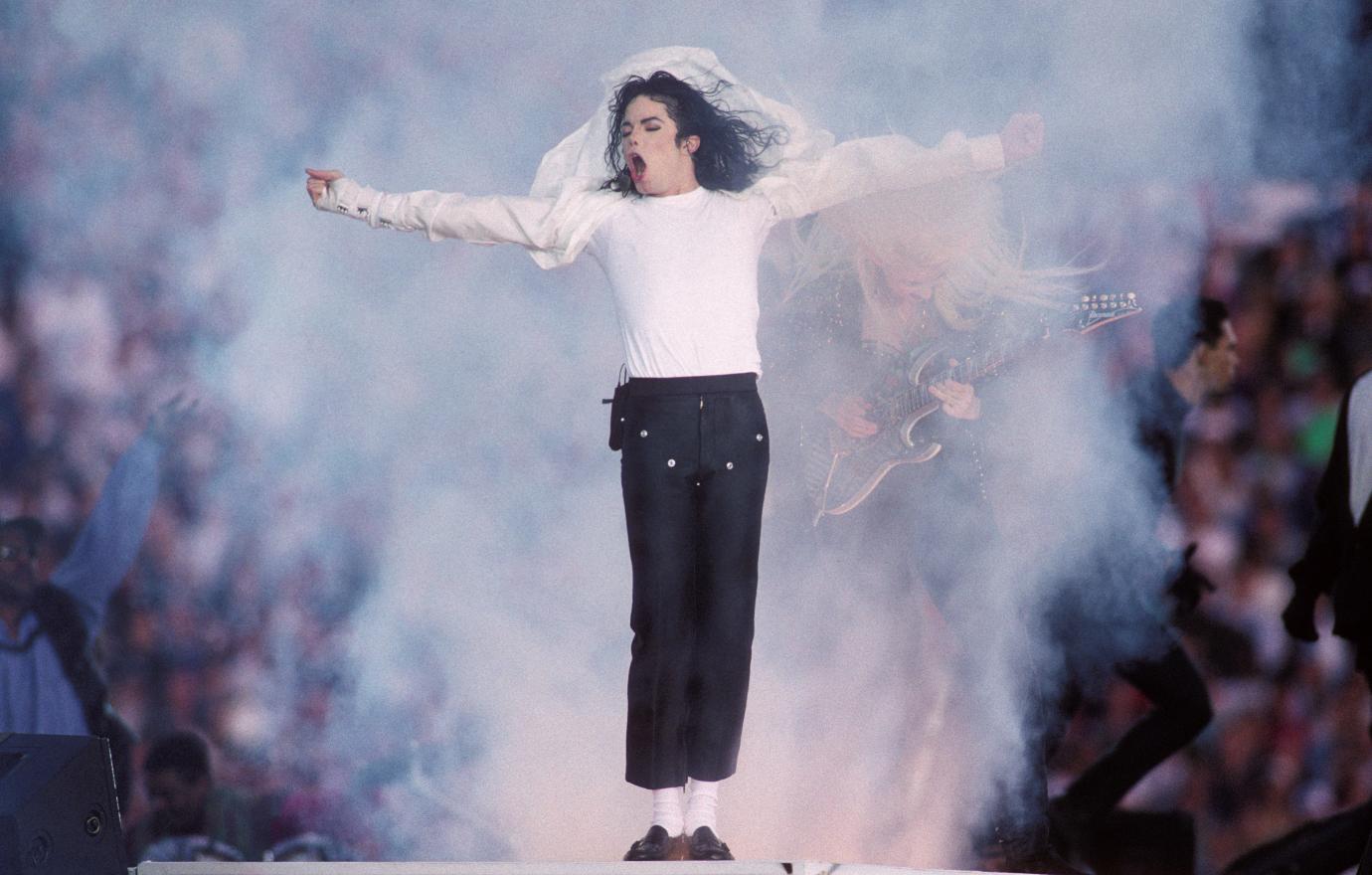 MJ brought thousands of kids into Neverland Ranch. He had "hang-out" relationships with a handful of well-known stars like Macauley Culkin and Corey Feldman, both of whom stated that no inappropriate behavior occurred in their relationships. So MJ had this built-in trust and people who were vouching for him. Famous people. There was also a strange phenomenon — a combo of MJ's level of fame and what must have been a strange time in history. Certainly in 2019 parents would be expected to deny their 10-year-old's request to stay overnight at a 32-year-old male's home, but somehow in the early '90s this was permitted in MJ's life. Maybe it was all his idea to charm parents and to orchestrate these relationships but before the accusations, and to some degree even after the accusations, this grown man had a lot of fellow grown-ups willing to let their young children visit for unsupervised sleepovers.
Article continues below advertisement
What Happened With Wade Robson?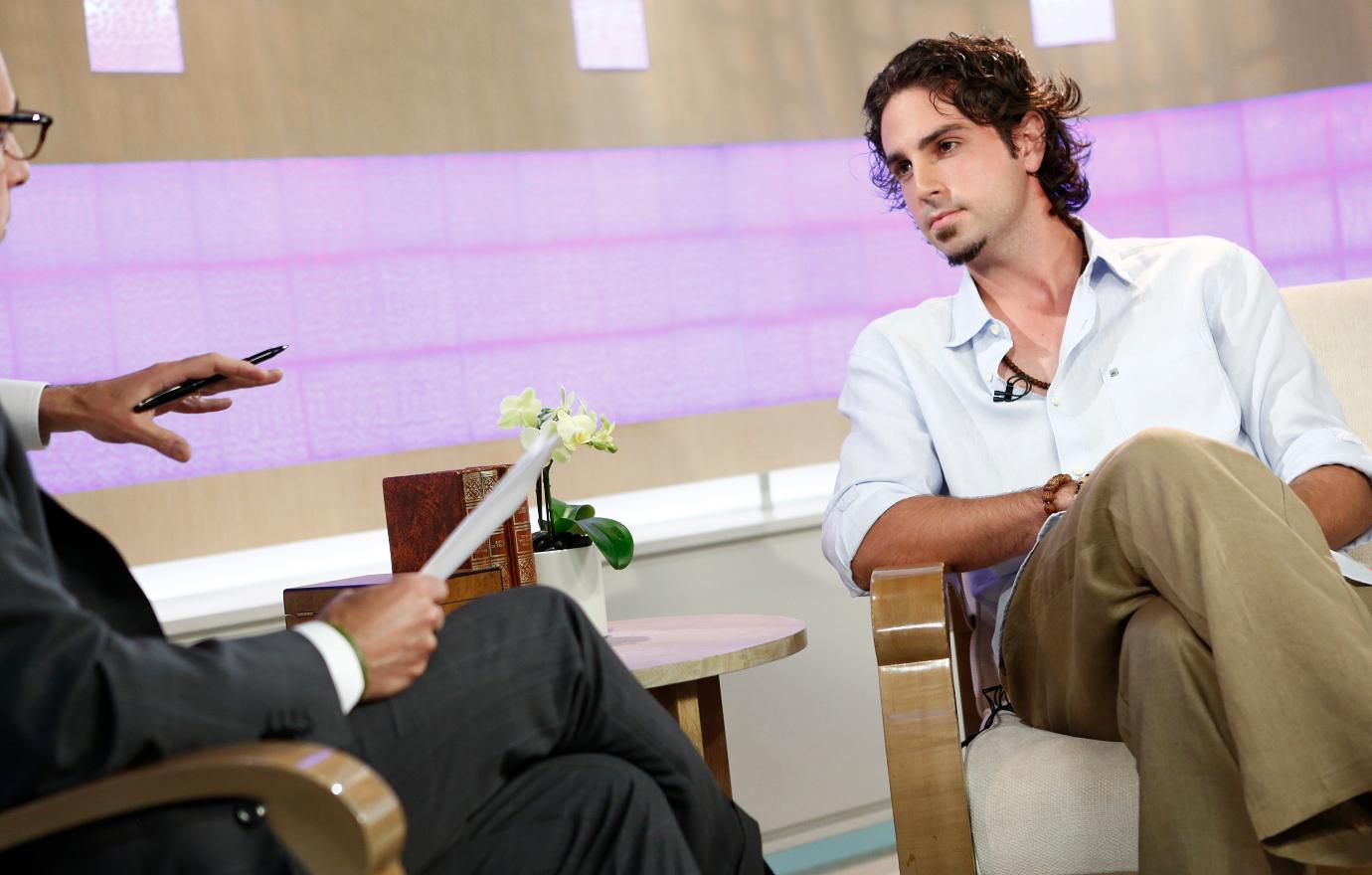 Wade Robson played a unique role in the demise of MJ's reputation. Robson met MJ as a young man and kept in touch with him into the early 2000s. He was even questioned on Jimmy Kimmel in 2003 where he was directly asked if anything sexual occurred. He was interviewed on several shows over the years and maintained the story of an innocent relationship. In 2005, when Jackson was on trial, Robson was there in his defense. Then, years after Jackson's death, Robson came forward as an alleged survivor of abuse.
Article continues below advertisement
What Is James Safechuck's Allegation?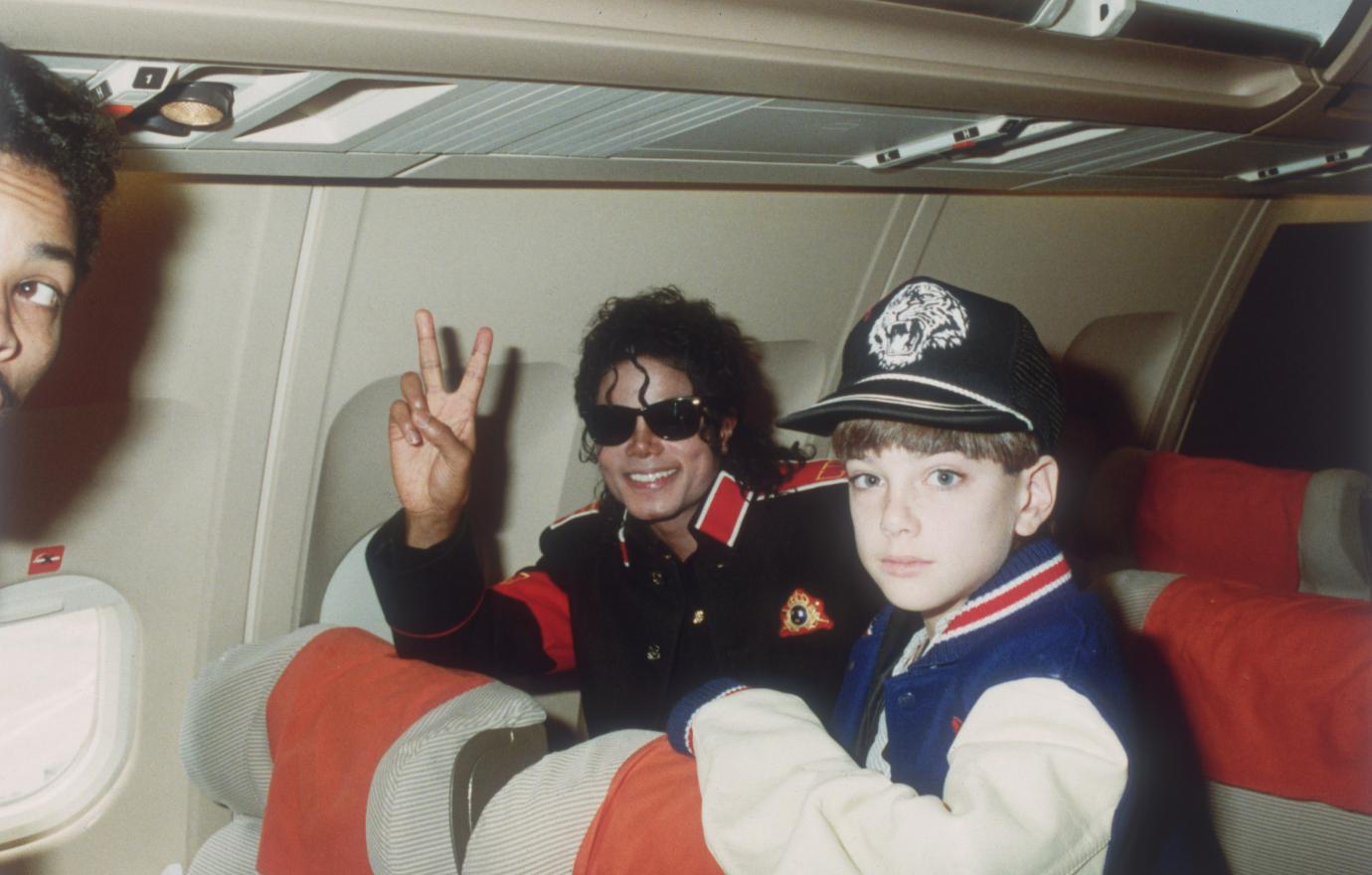 James Safechuck was another young friend of Michael Jackson. A young actor who was often seen around town with the pop star. At one point Safechuck served as a character witness when MJ was accused of molestation. Years after MJ's death Safechuck came forward with allegations of sexual abuse.
Article continues below advertisement
What Was It Like At Neverland Ranch?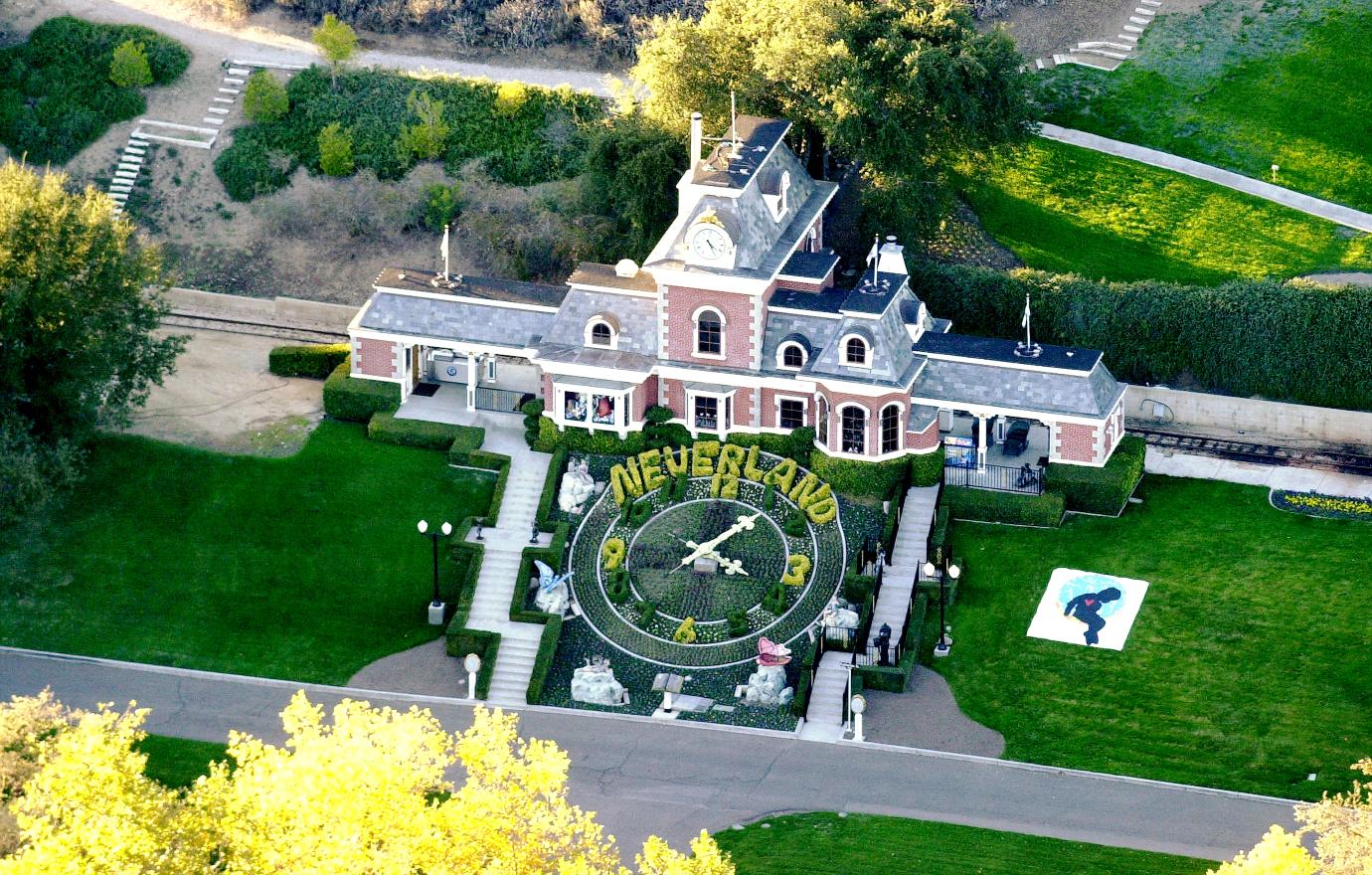 Neverland Ranch was MJ's theme-park-like estate. It housed carnival rides, lush landscapes and all sorts of fun things to keep people entertained ... particularly children. It was a place where parents often sent their children for sleepovers with MJ — many of whom say he was a delightful host but a few who have made accusations that abuse occurred there. With the unresolved nature of the MJ case it's hard to tell if Neverland Ranch was a dream or a nightmare.
Article continues below advertisement
What Is 'Leaving Neverland' About?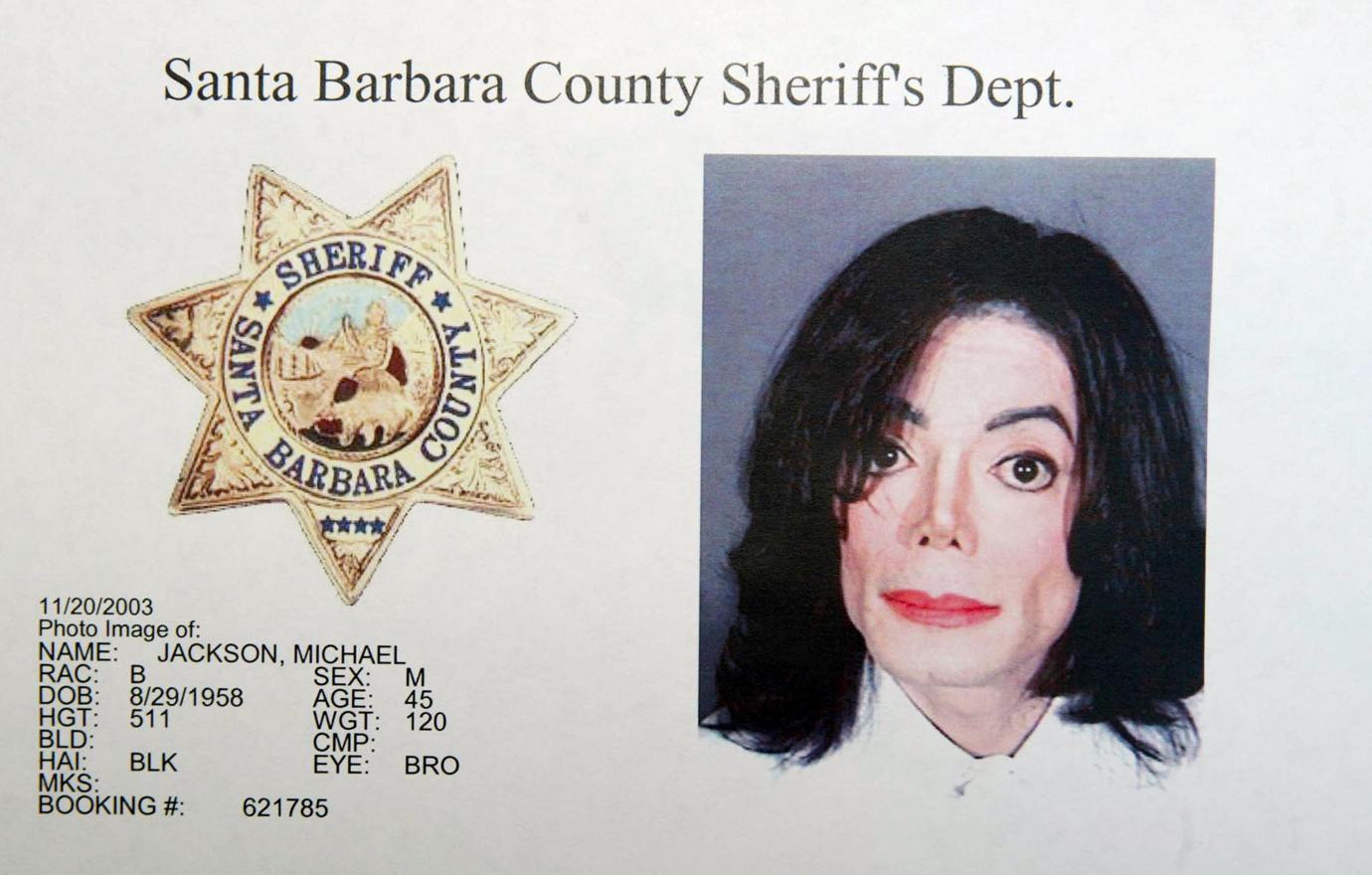 Leaving Neverland is a four hour long 2019 Sundance Documentary. It has been labeled as one-sided and it tells the story of two alleged victims who both testified on MJ's side and changed their mind about the truth after his death. Unfortunately, because we no longer have Jackson here to question, it's hard to know if the world will ever have clarity on this topic.
Article continues below advertisement
How Did The Accusations Against MJ Impact His Career?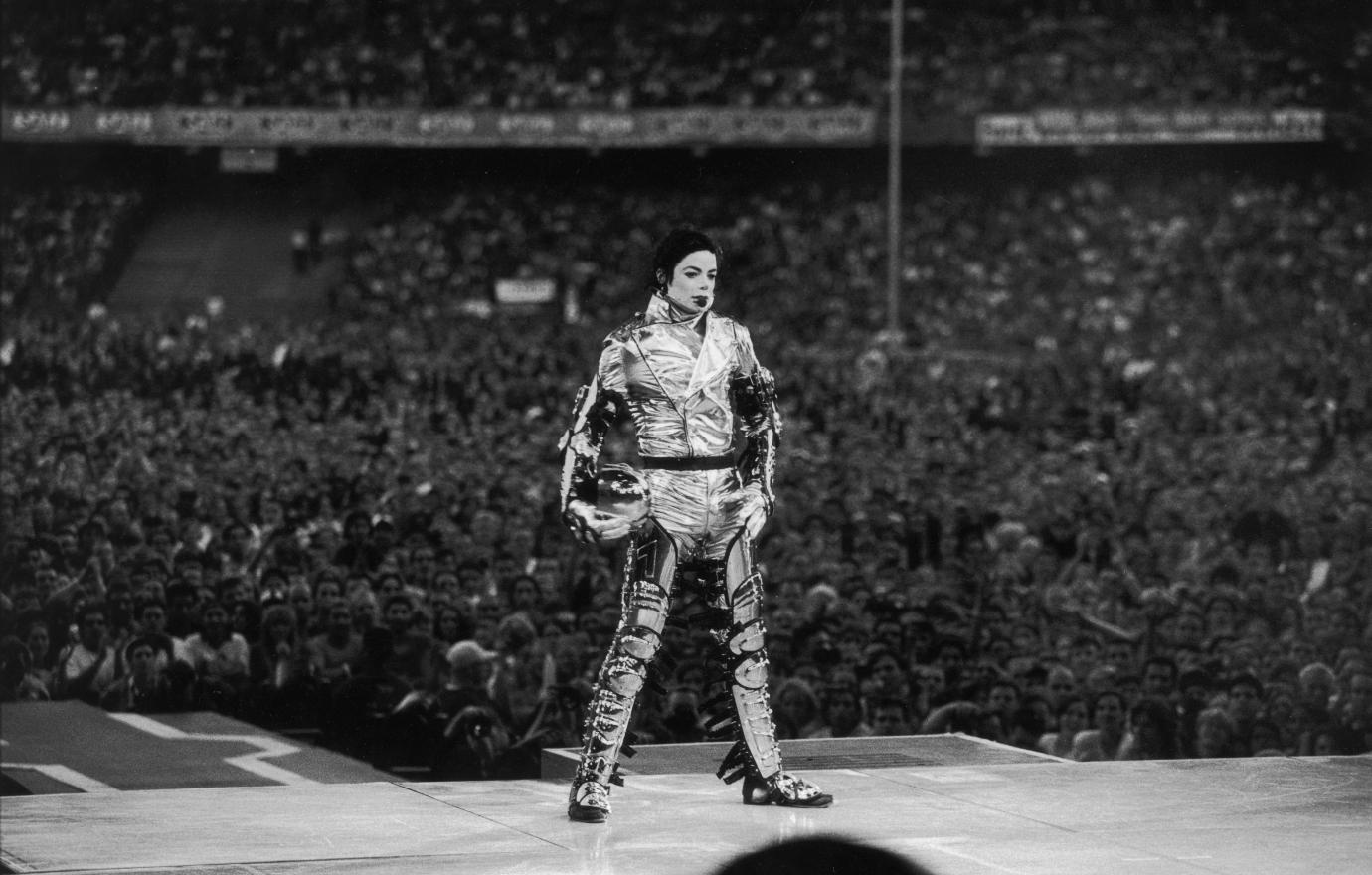 From the first accusation in 1993 all the way to 2019, people have made speculations about what MJ did or did not do. While he may have lost some fans he maintained his title of "King of Pop" and even years after his death, the legend has a net worth of $500 million.
We pay for juicy info! Do you have a story for RadarOnline.com? Email us at tips@radaronline.com, or call us at 800-344-9598 any time, day or night.