EXCLUSIVE: Inside Paris Jackson's New Relationship With Older Tattooed Rocker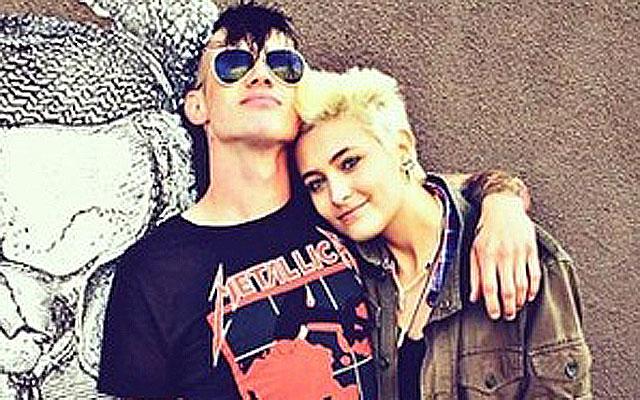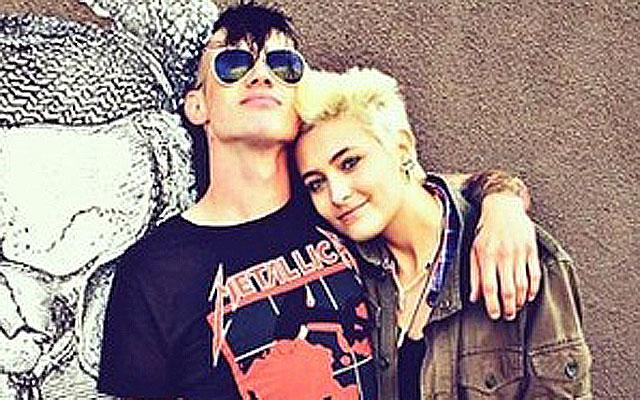 Paris Jackson is growing up so fast! The only daughter of the late King of Pop Michael Jackson is turning 18 years old this week and she is going into her adulthood in a big way – with a brand new bad boy rocker boyfriend! Click through nine lovey-dovey photos of the new couple as RadarOnline.com exclusively reveals whether or not the strict Jackson clan approve of their baby dating a 26-year-old with a Confederate flag tattoo!
Article continues below advertisement
Michael Snoddy – a Los Angeles based drummer for a band called Street Drum Corps – posted this photo to his Instagram today, showing just how close he and his Jackson royalty girlfriend Paris Jackson really are!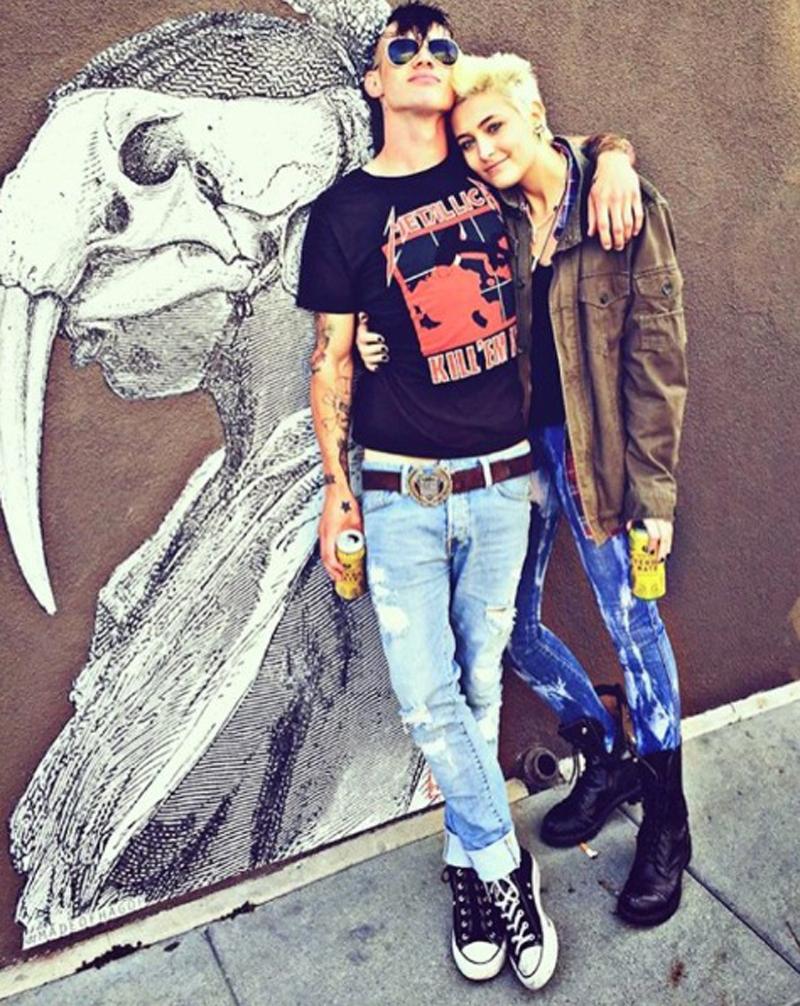 "He's in a band and they are pretty big in the underground scene," a source close to the Jackson family told Radar. "He is newly sober like Paris and they have obviously really latched on to each other."
Article continues below advertisement
As previously reported by Radar, the 17-year-old King of Pop's princess is going after a career in music now. According to the source, "Snoddy is helping Paris with her vocals and they have gotten so close because of their shared love of music."
"Snoddy is free-spirited like Paris and the two of them spend a lot of time discussing spirituality, as well as their love of music and art," the insider said.
Article continues below advertisement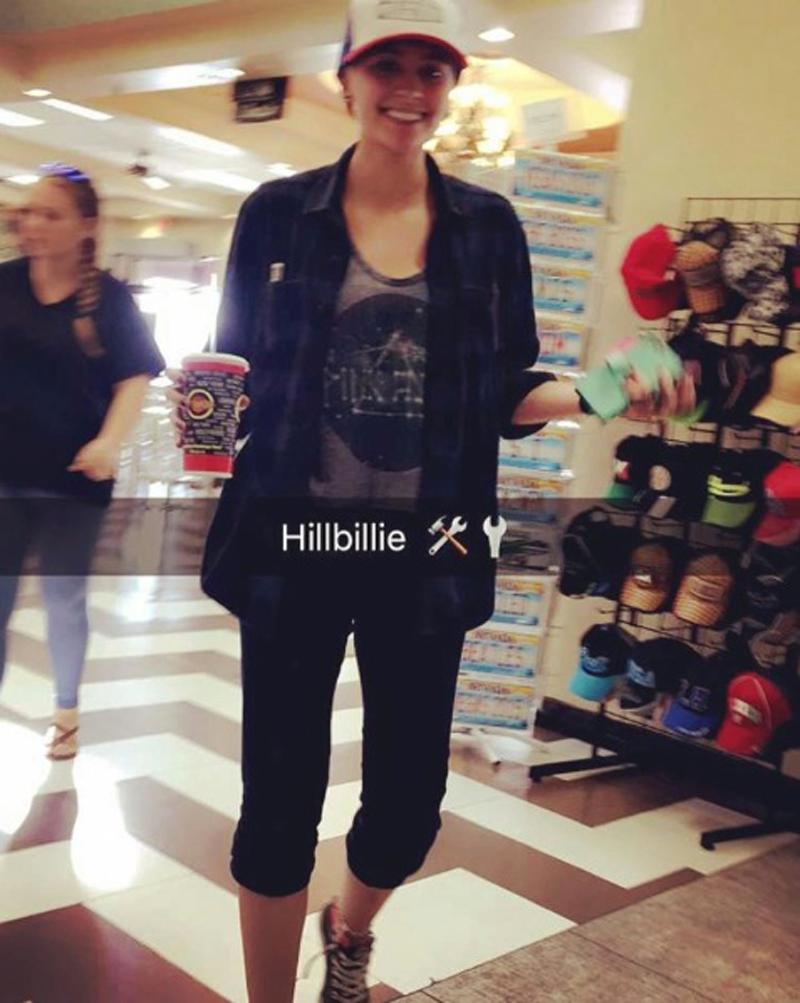 Paris posted this photo last week, confirming that the two are together. In the caption, the bleached blond up-and-coming bombshell wrote, "apparently boyfriend's clothes make you a hillbilly to all of your family members."
It appears from this photo posted by Snoody that he definitely has an edge to him! As Radar also reported, Paris's heart was broken last year when she broke up with straight-laced boyfriend Chester Castellaw! The source added, "Paris is really into him because he has the edge that Chester definitely did not have.
Article continues below advertisement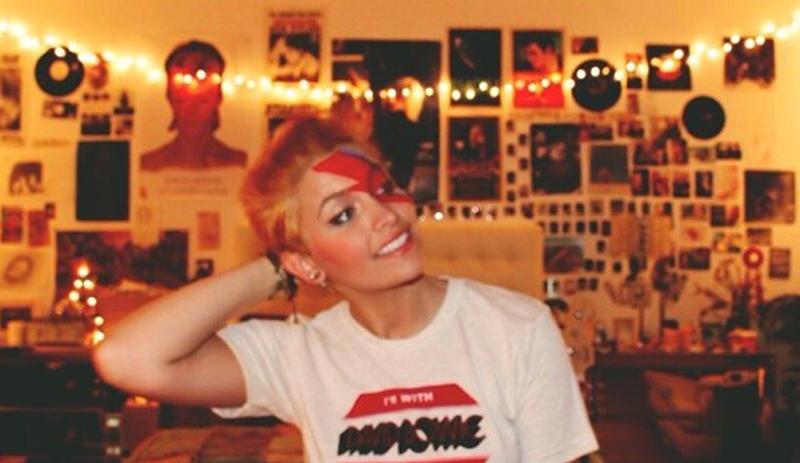 But of course Paris – who comes into a multi-million inheritance this weekend when she officially becomes an adult – has worried her family with this one! "The Jacksons are extremely apprehensive of this guy and they have already run a full background check on him just as they do every single person that comes into her life," the source told Radar.
"Snoddy has told her that he does not care about her money, and Paris has told her family that this is what she likes most about him," said source, adding, "Honestly, her family is just glad that she is FINALLY out of that Chester slump."
Do you think that Paris Jackson and Snoody make a good couple? Sound off in the comments below.