Noah Cyrus Sobs After Sister Miley's Intimate Wedding Ceremony With Liam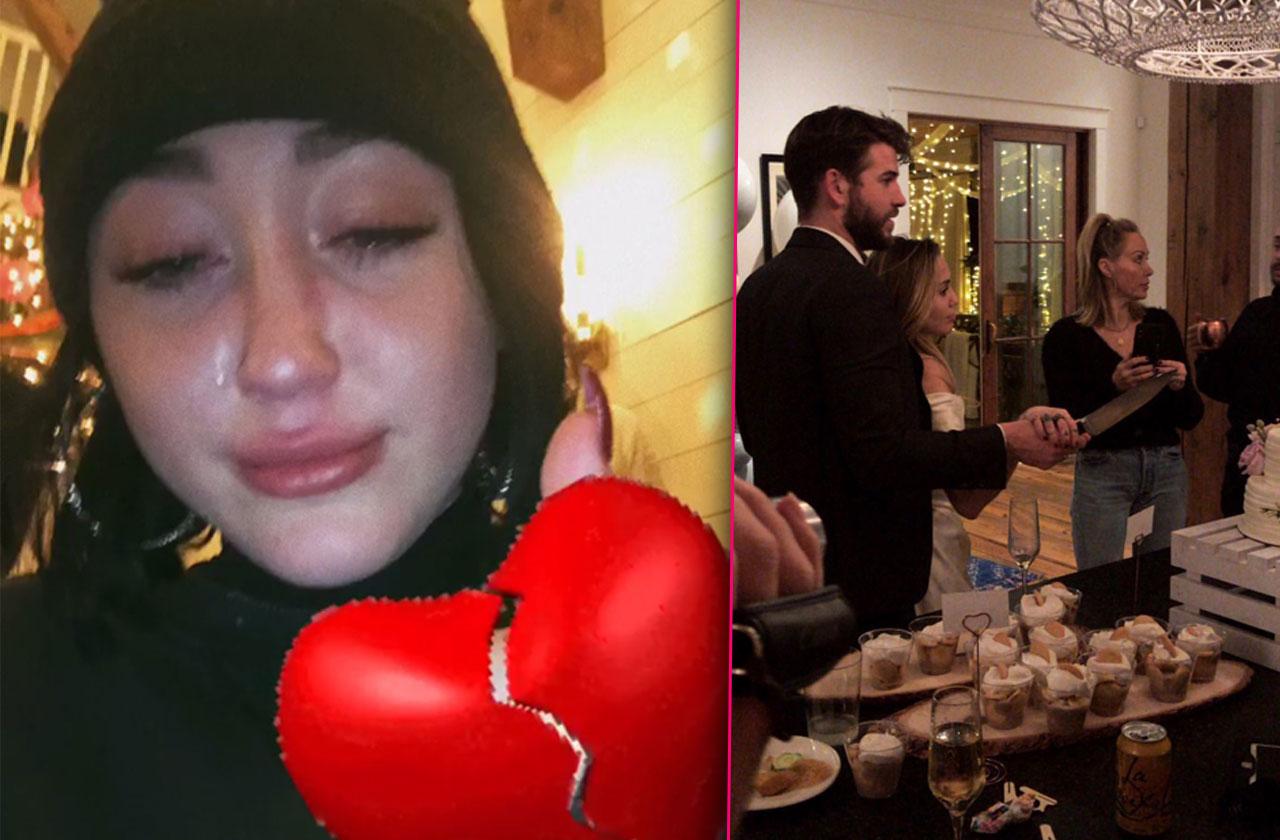 It was a very emotional moment for the Cyrus and Hemsworth clan as they gathered to witness Liam and Miley tie the knot. After shocking photos were leaked of their private nuptials on Sunday, December 23, Noah Cyrus posted an Instagram story showing herself in tears at the couple's Franklin, Tennessee home. Click through the gallery to see what other close family members and friends joined the couple on their special day.
Article continues below advertisement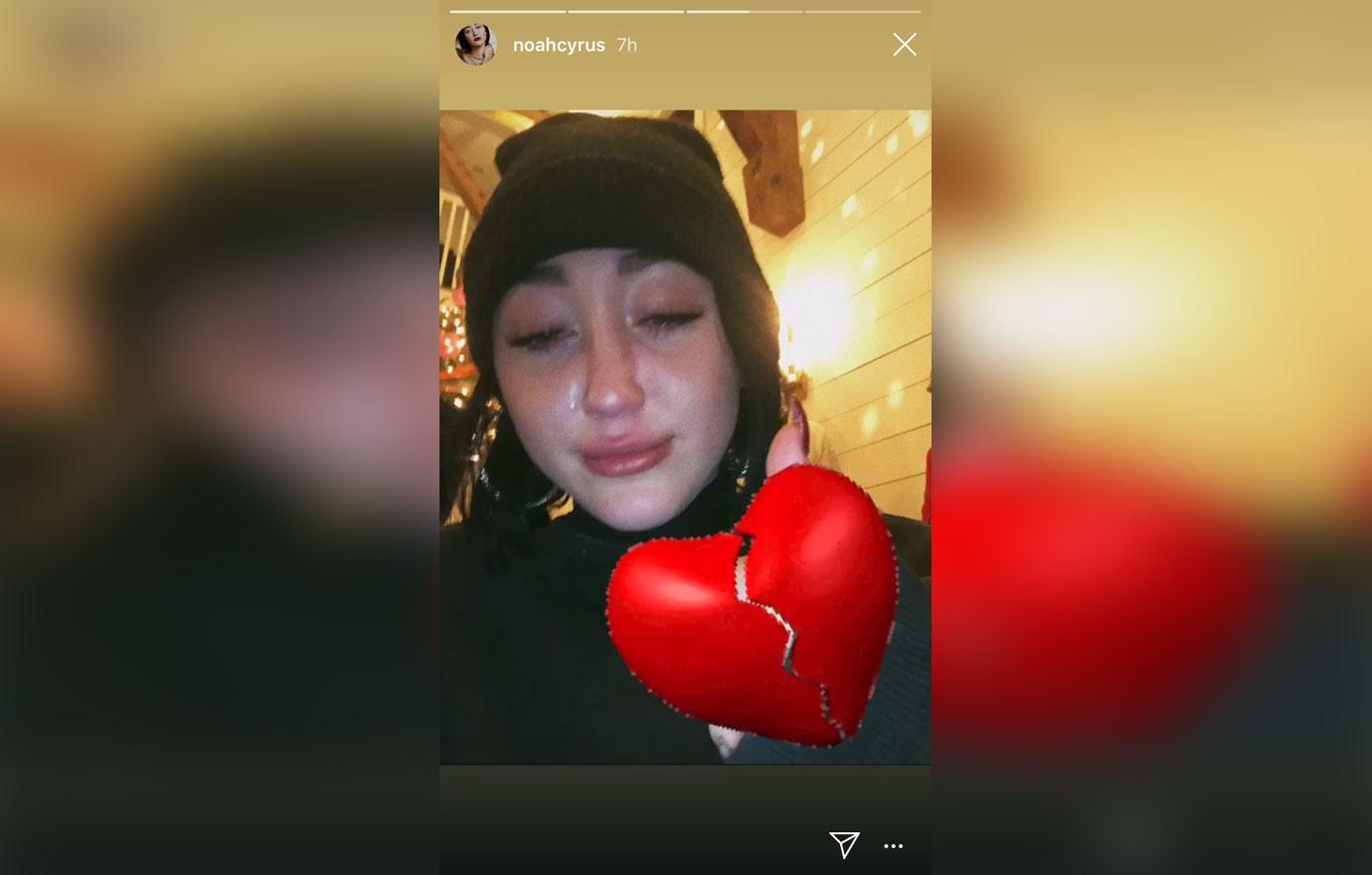 Shown here, Noah Cyrus, 18, is shown sobbing in front of her camera phone as she posted the crying snap to her Instagram story on Sunday night.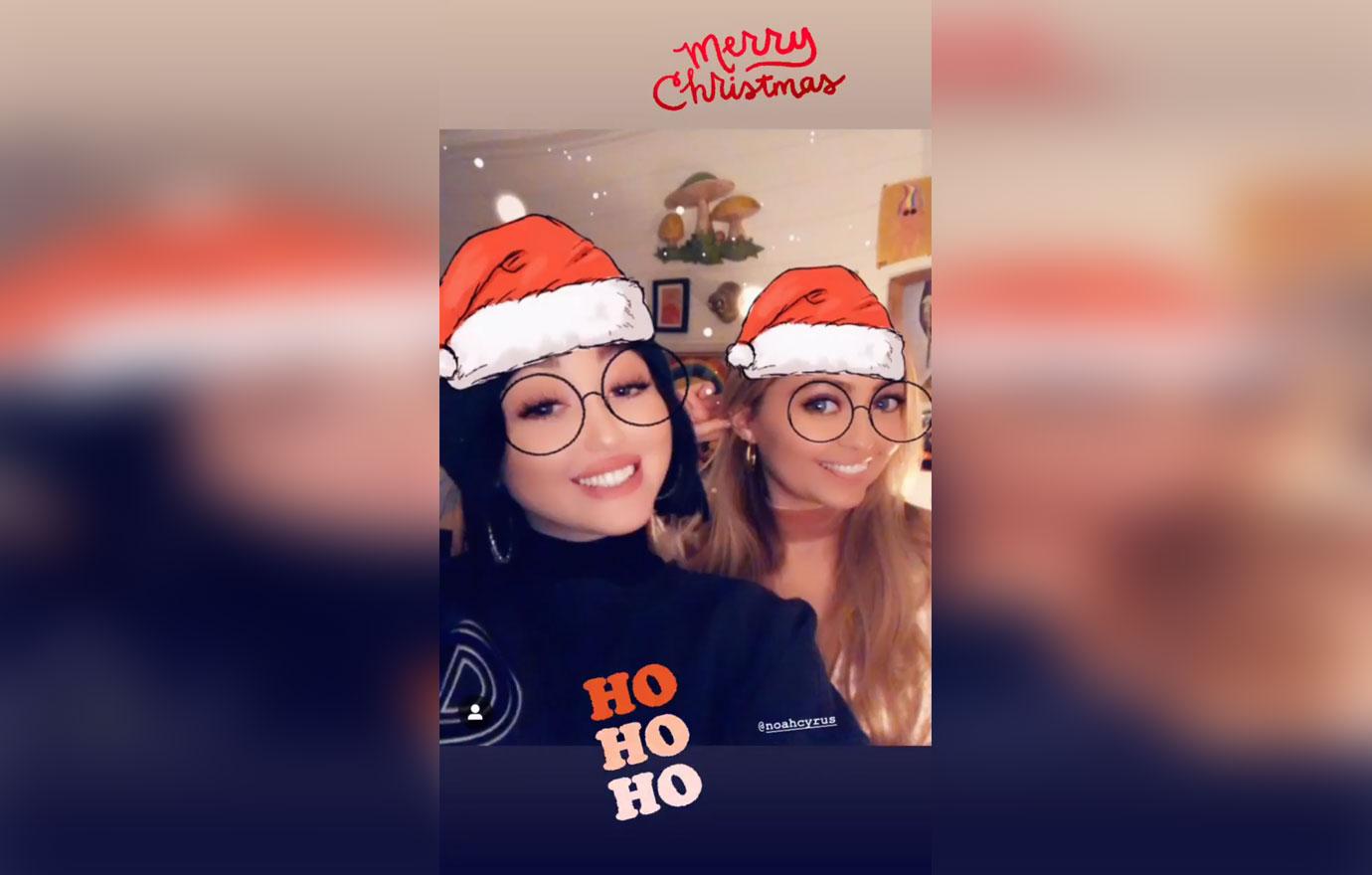 Miley's older sister, Brandi, 31, also appeared to be at the home where the intimate ceremony took place. Here she is standing next to Noah.
Article continues below advertisement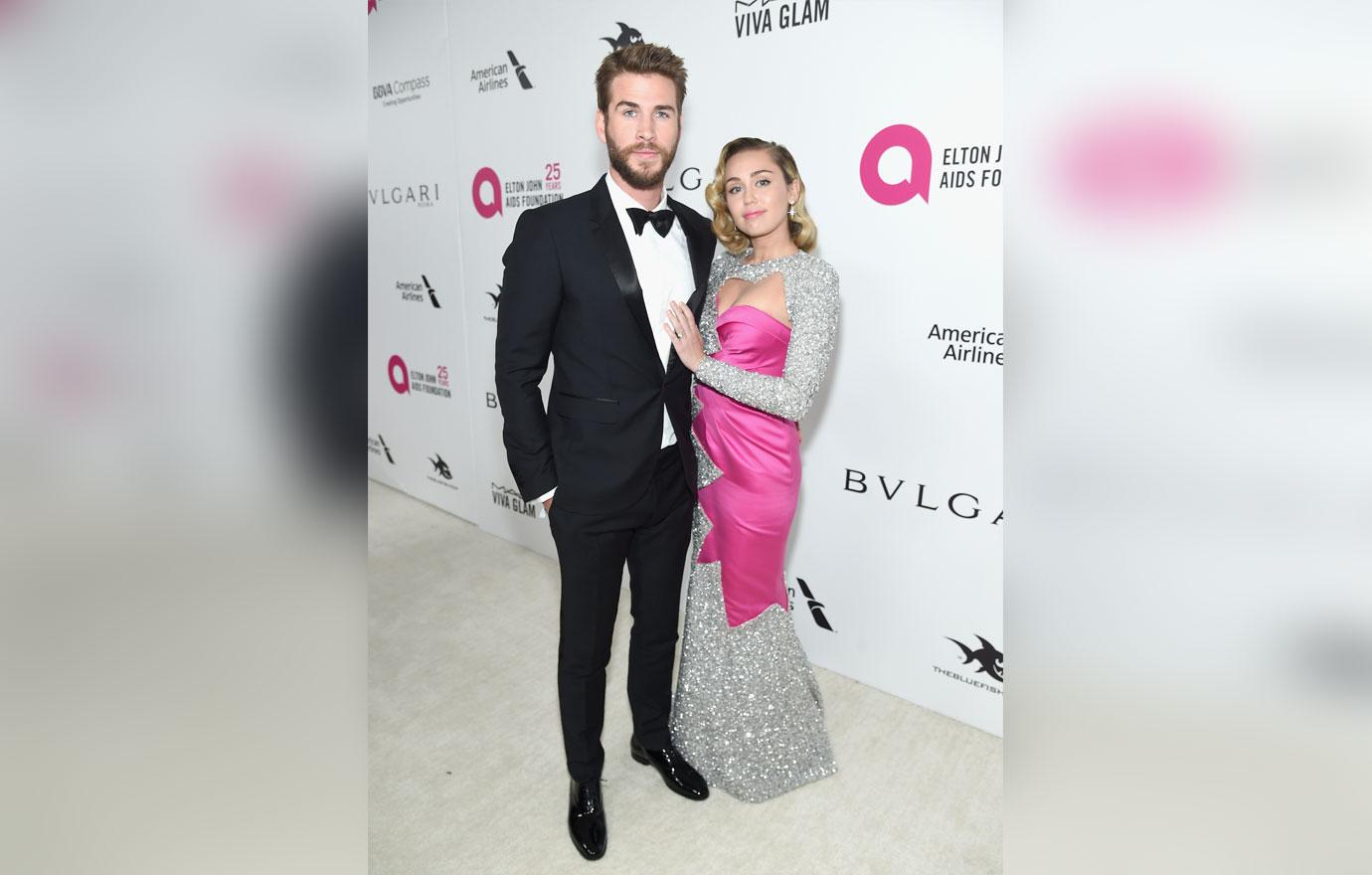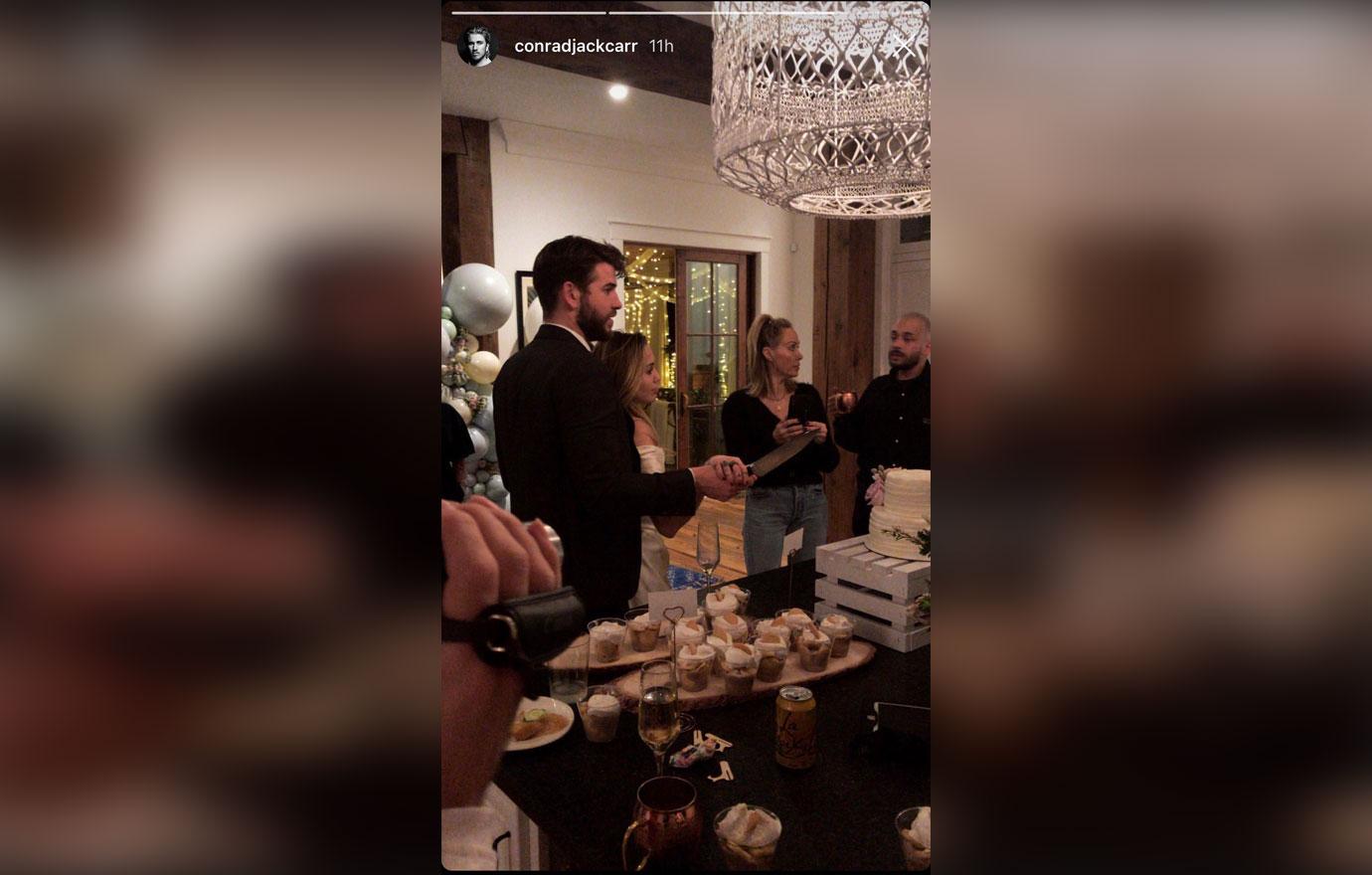 In the photos, Miley is donning a white off-the-shoulder silk dress as Liam stands behind her in a black tuxedo. The two are holding a knife hand-in-hand, seconds away from cutting a cake!
Article continues below advertisement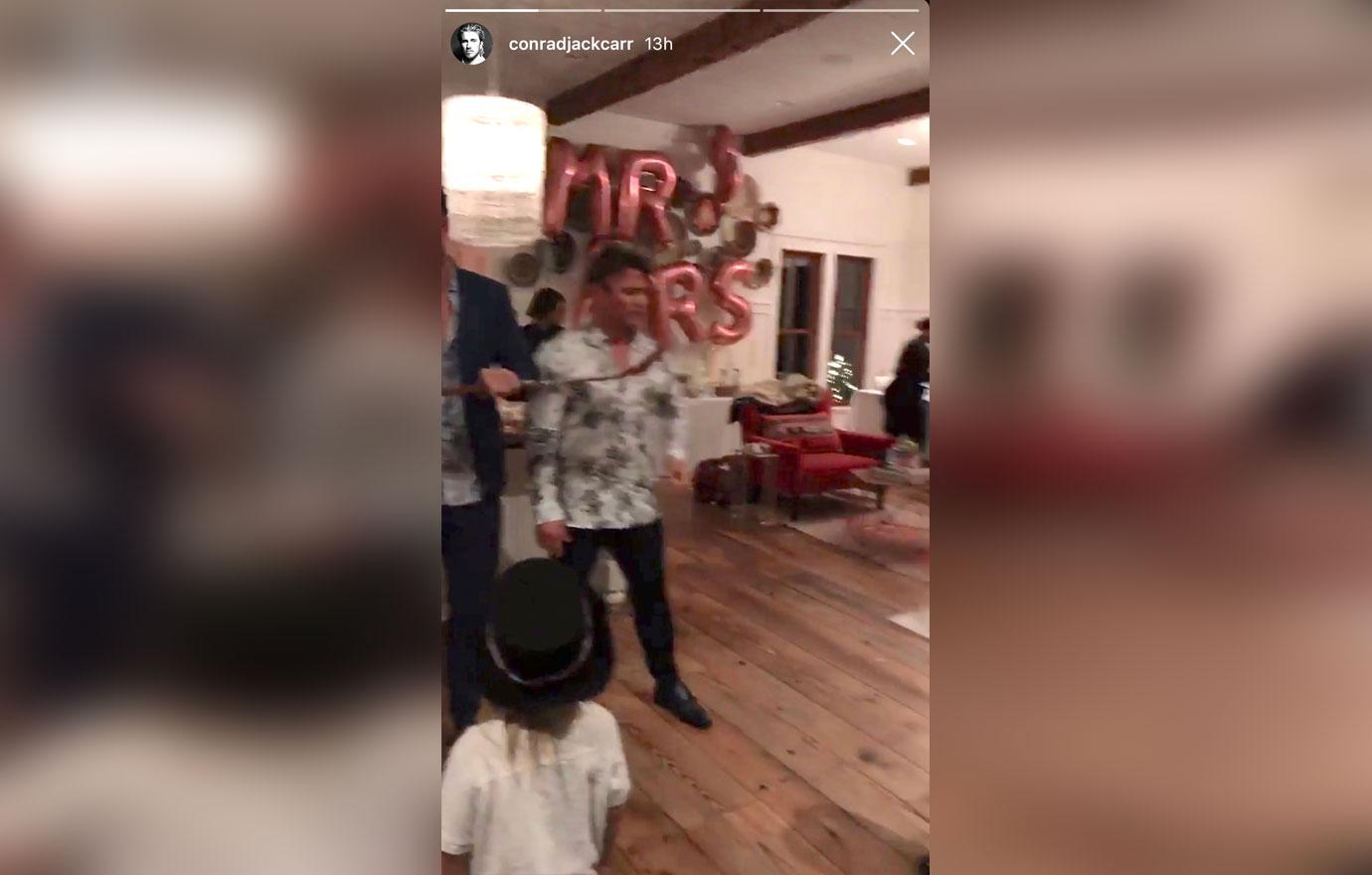 In a separate video taken by Liam's friend, Conrad Carr, giant balloons are seen behind the glowing couple spelling out "Mr. & Mrs."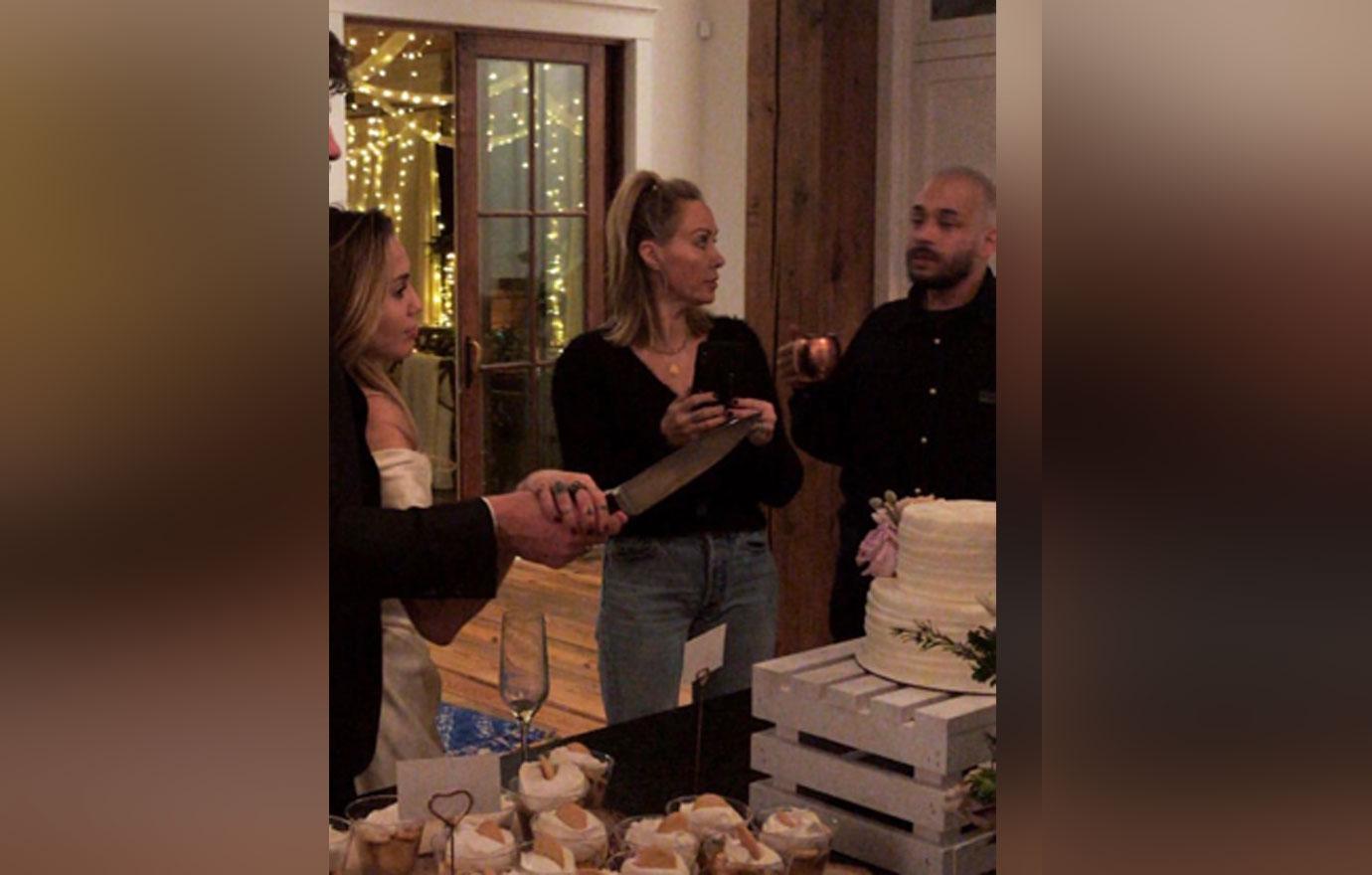 Casually wearing jeans and a shirt, Miley's mom, Tish, was photographed in attendance.
Article continues below advertisement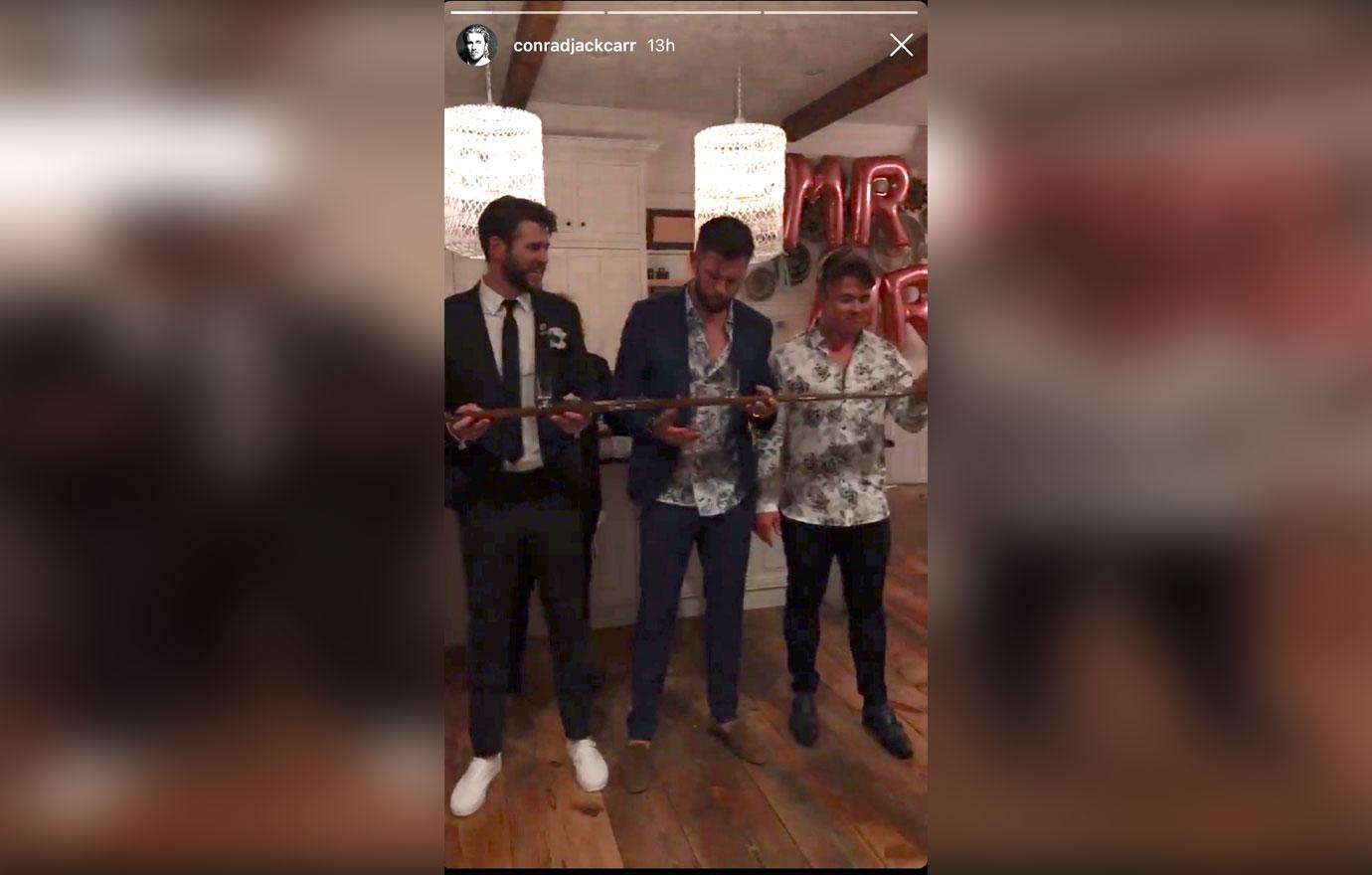 Liam's brothers Chris and Luke, and his dad, Craig, were also seen by their side. Here are Liam and his brothers about to rip shots in celebration of the nuptials!