Molested At 14: Rose McGowan Rips The Lid Off Hollywood Sex Abuse in New Memoir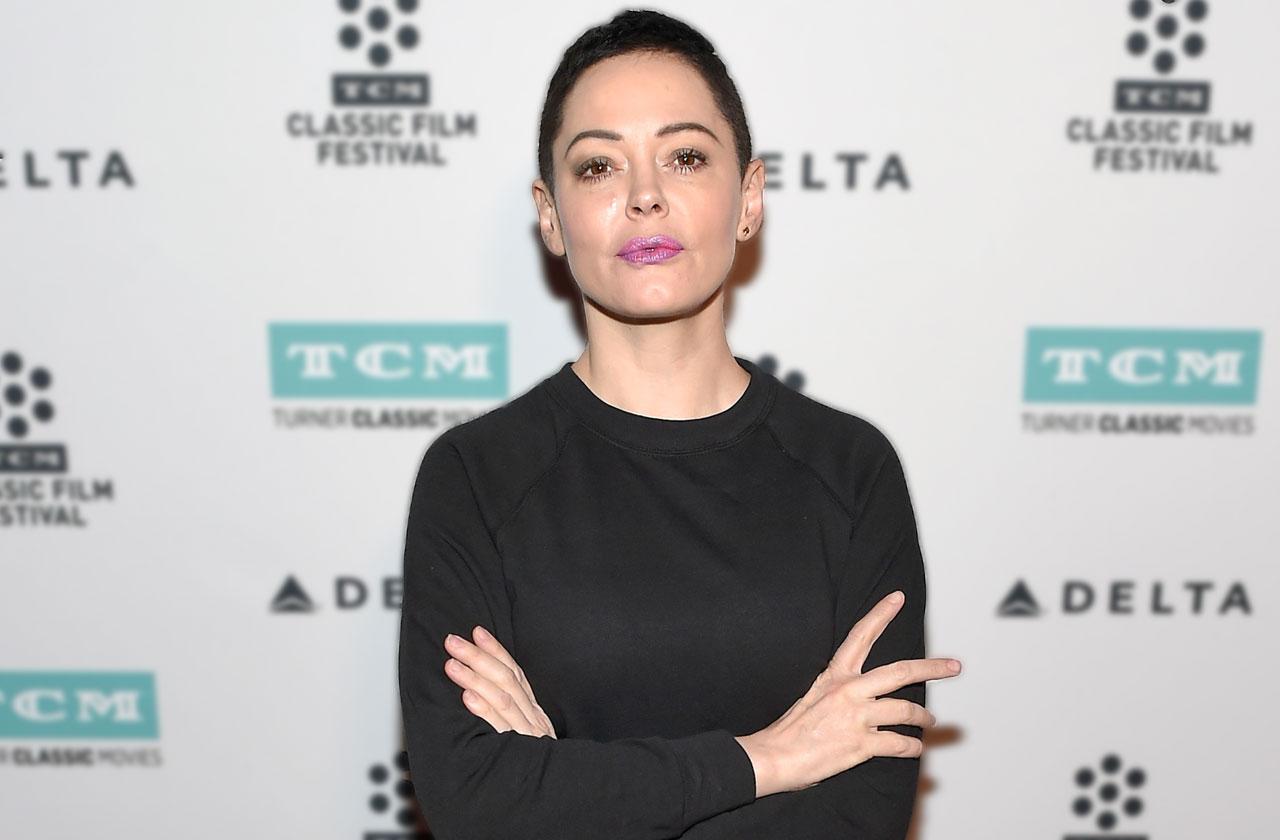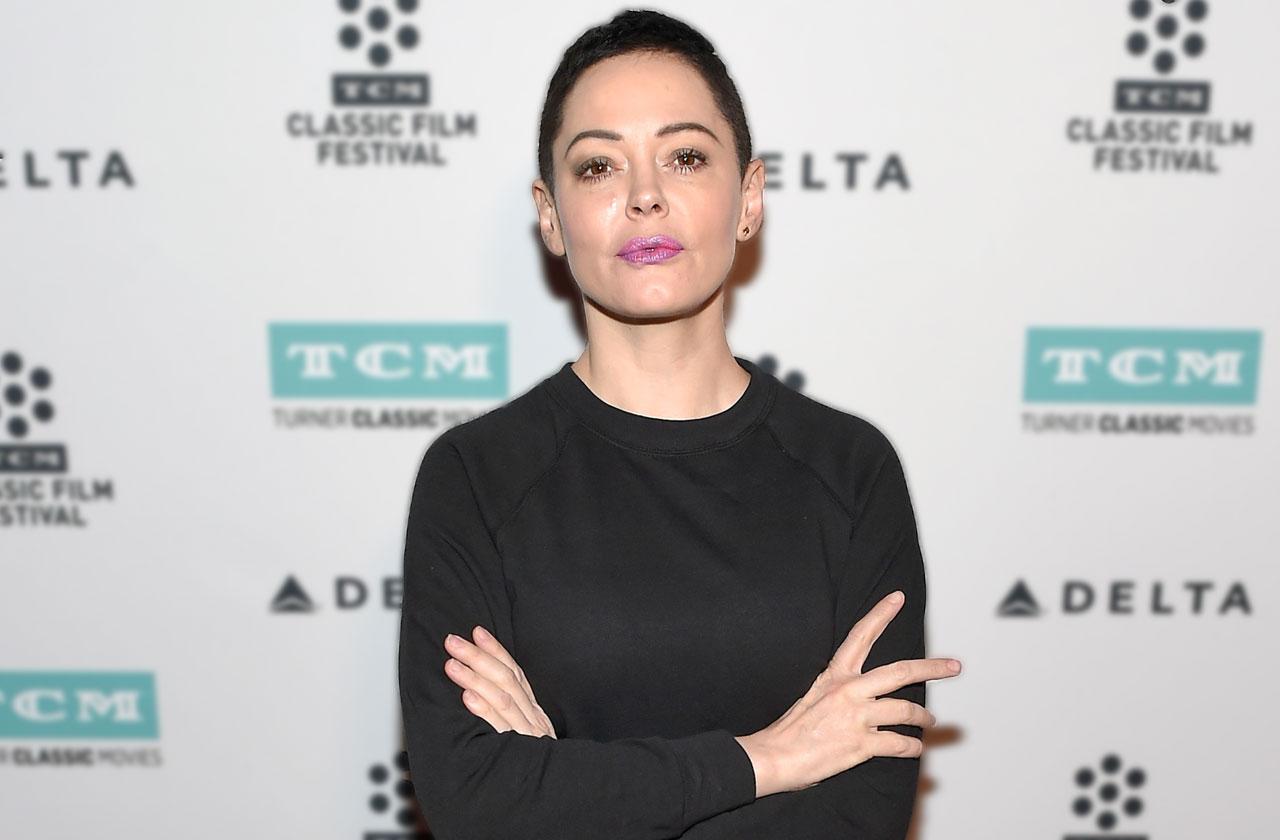 Strong-willed Rose McGowan left nothing to readers' imaginations in her scathing new memoir, BRAVE, where she gives an inside look into her life as a female actress in the male-dominated "cult" she calls Hollywood. In the tell-all, McGowan details years of alleged verbal and physical abuse including rape and molestation by men she worked alongside in the entertainment industry beginning when she was just 14. The former Charmed actress explains how gender expectations left her "trapped" and later ignited a fire inside of her to speak up and demand change.
Article continues below advertisement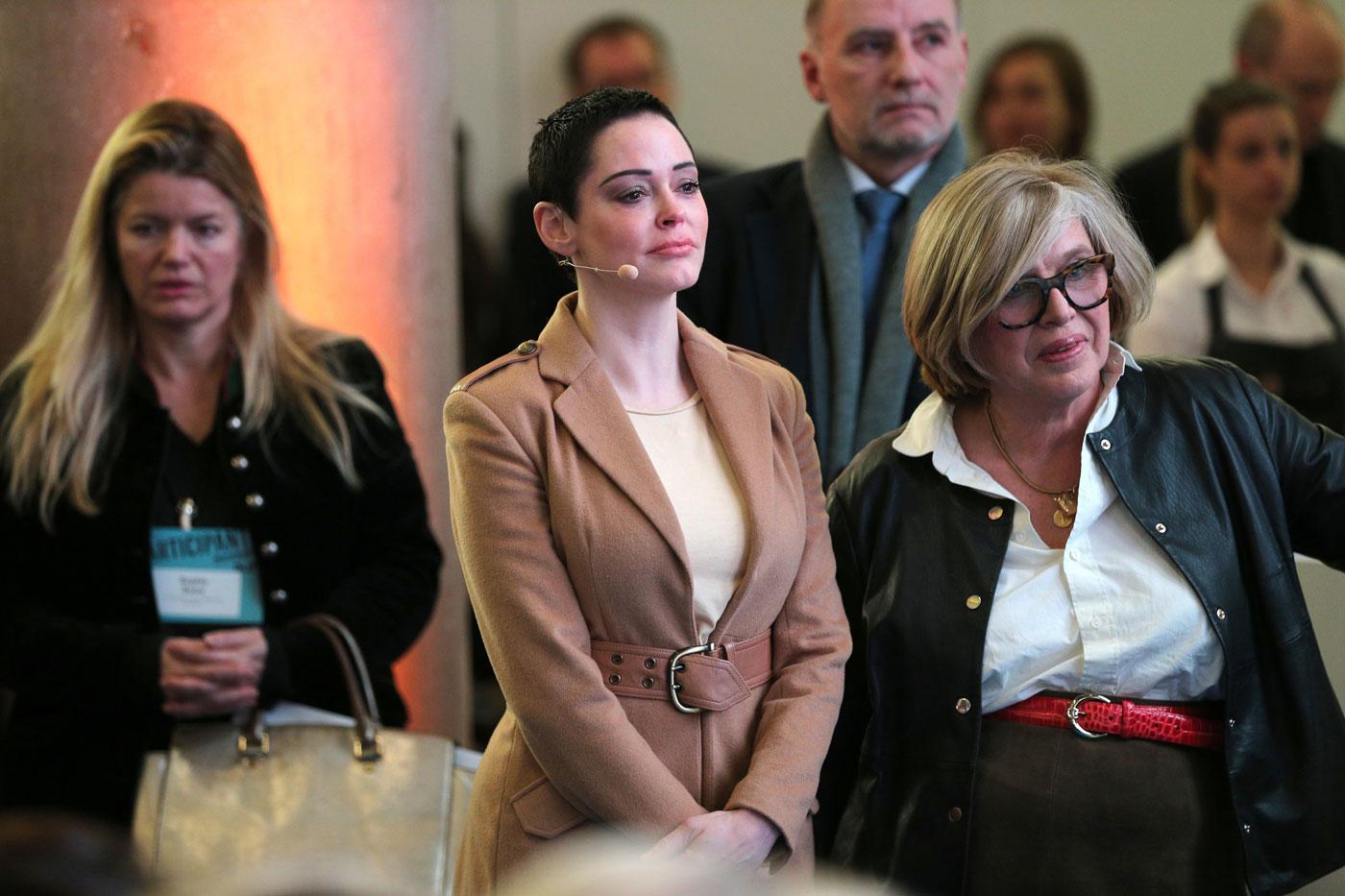 McGowan, 44, admitted in the memoir that she was molested at the age of 14 after auditioning to be an extra for the film Class of 1999. A guy on the set befriended her and asked her out with other extras. It turned out she was the only one invited. "His beard scratched me as he jammed his tongue down my throat," McGowan wrote. "It all happened so fast. He promptly pulled down my shirt and fondled my breasts."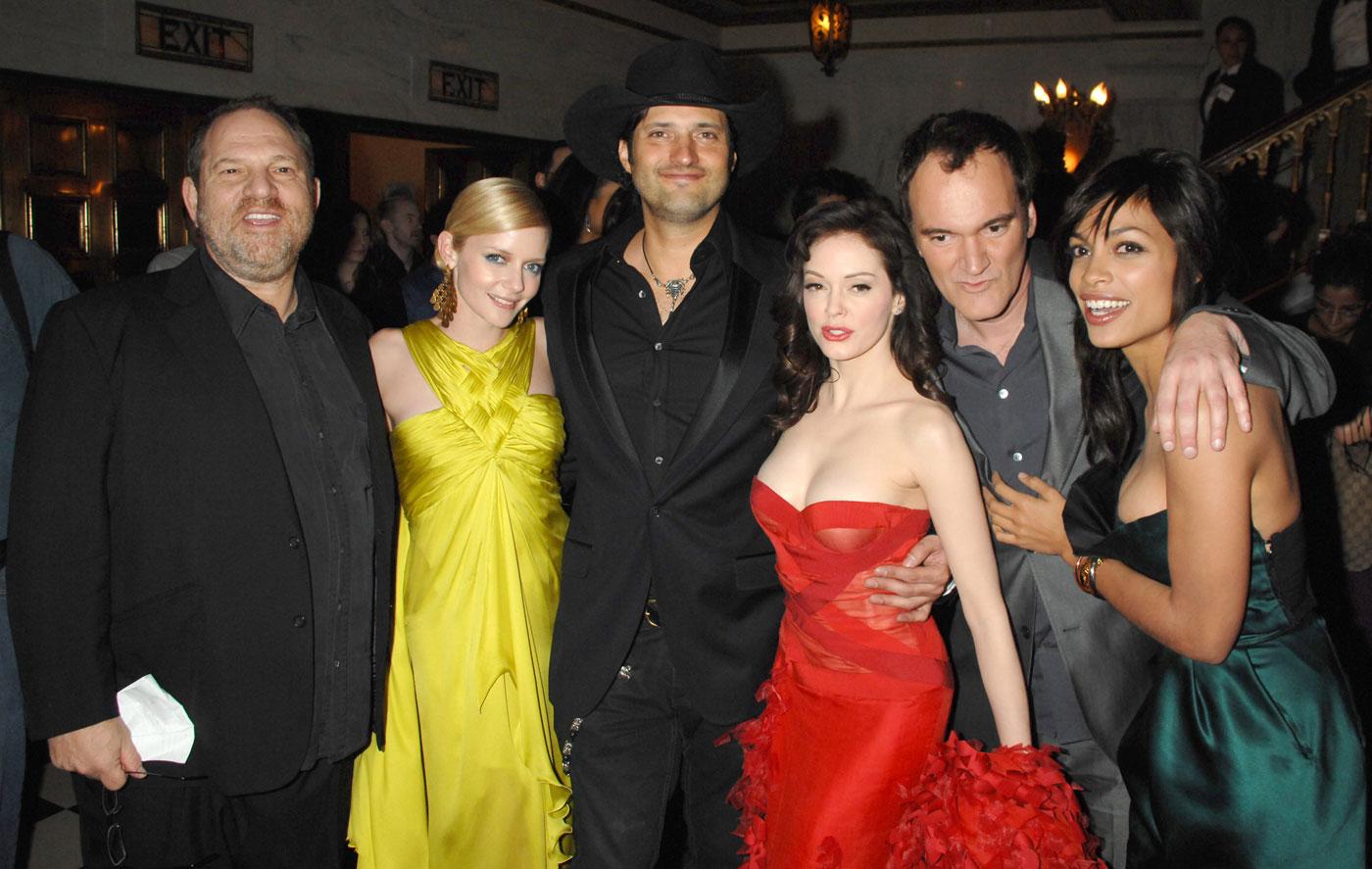 Six years later when McGowan auditioned for a film directed by Gregg Araki called The Doom Generation, where McGowan claims she was asked to participate in a chemistry test with a male co-star. "The actor was lying flat on a couch. I was made to lie on top of him," she wrote. "He was lying on his back and he had an erection. I could feel it." The former actress added she felt it was "a really messed-up way to do a chemistry test."
Article continues below advertisement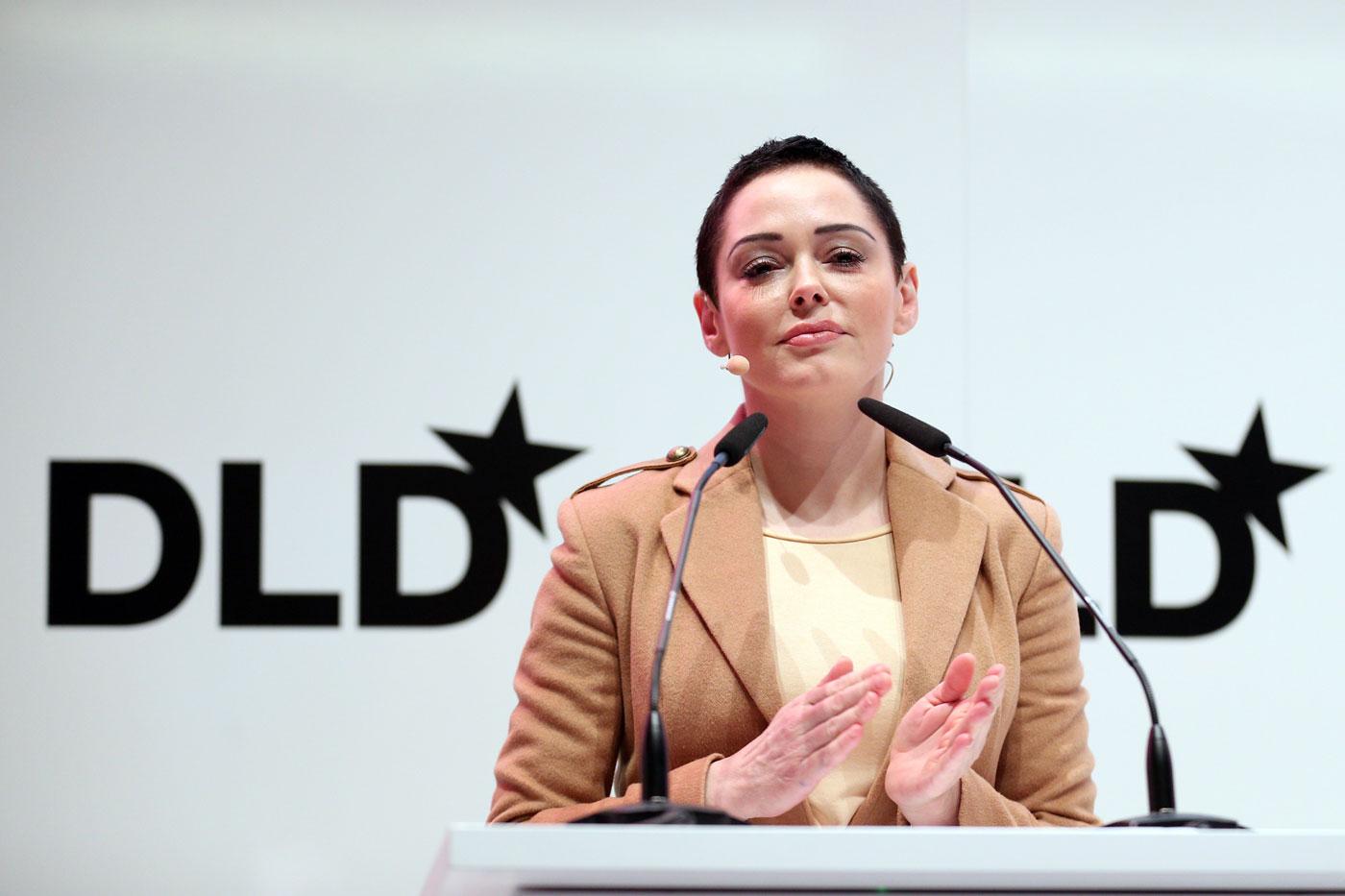 McGowan also opened up in great detail about the alleged rape she endured in 1997 by movie mogul Harvey Weinstein. McGowan had spoken up about the assault following the New York Times' article in October 2017 that exposed the high-powered film executive for allegedly paying off his multiple sexual assault accusers for decades, including McGowan.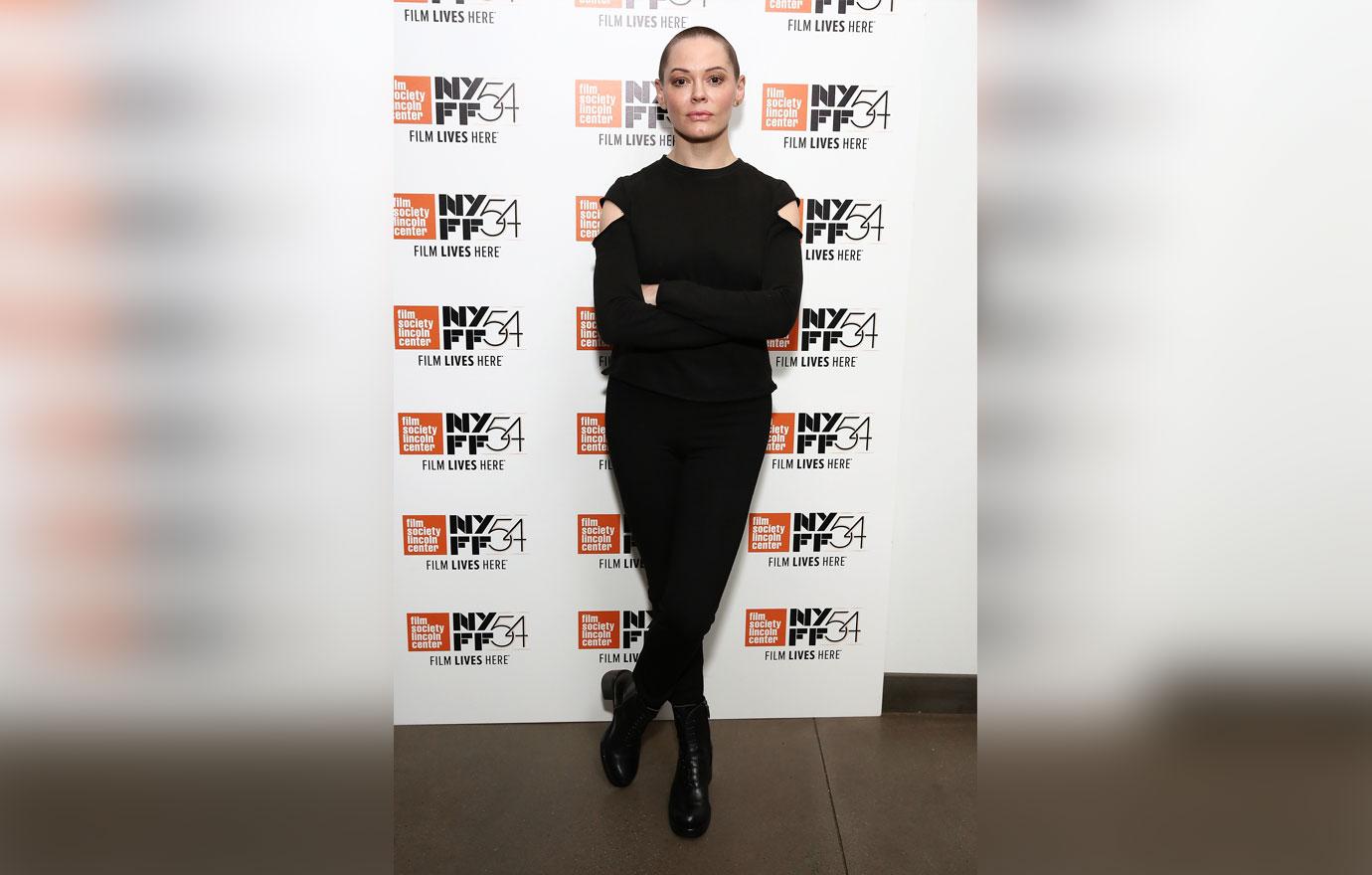 McGowan alleges that she went to Weinstein's hotel room for what she believed to be a meeting about her career, and was ultimately cornered by Weinstein in his Jacuzzi, where the alleged assault took place. McGowan wrote: "I'm picked up and placed on the edge of the Jacuzzi. I am naked, up to my knees in the hot water. I curl into myself. I did what so many who experience trauma do, I disassociated and left my body."
Article continues below advertisement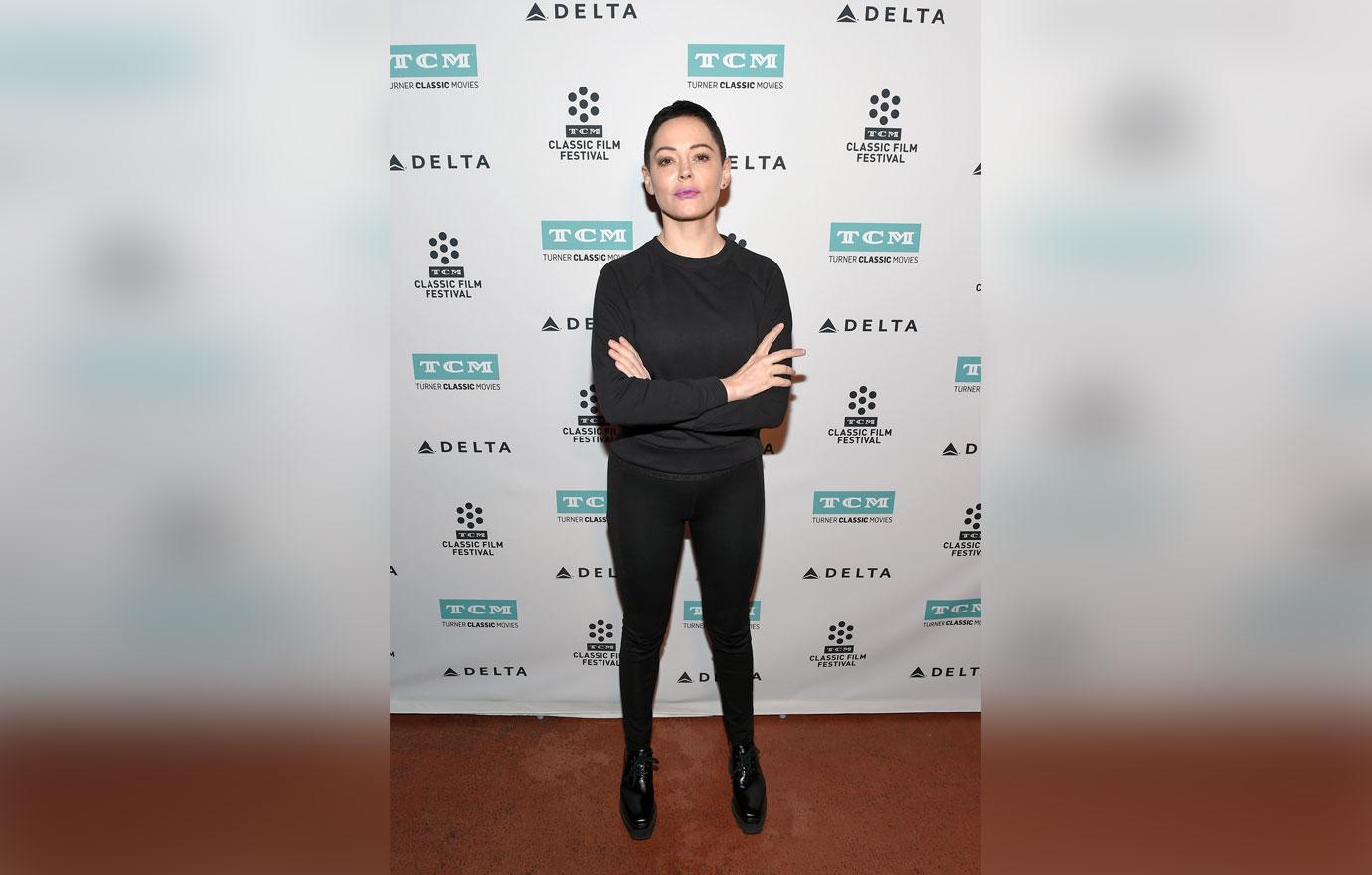 McGowan spoke up about these details in late 2017 after confirming reports that she received a $100,000 settlement from Weinstein in exchange for keeping quiet. In her book, she continued telling all on the disturbing experience: "He places his hands on them and pushes my legs apart. I am open wide to a monster. Literally more naked than I have ever been. He places his monster face between my legs."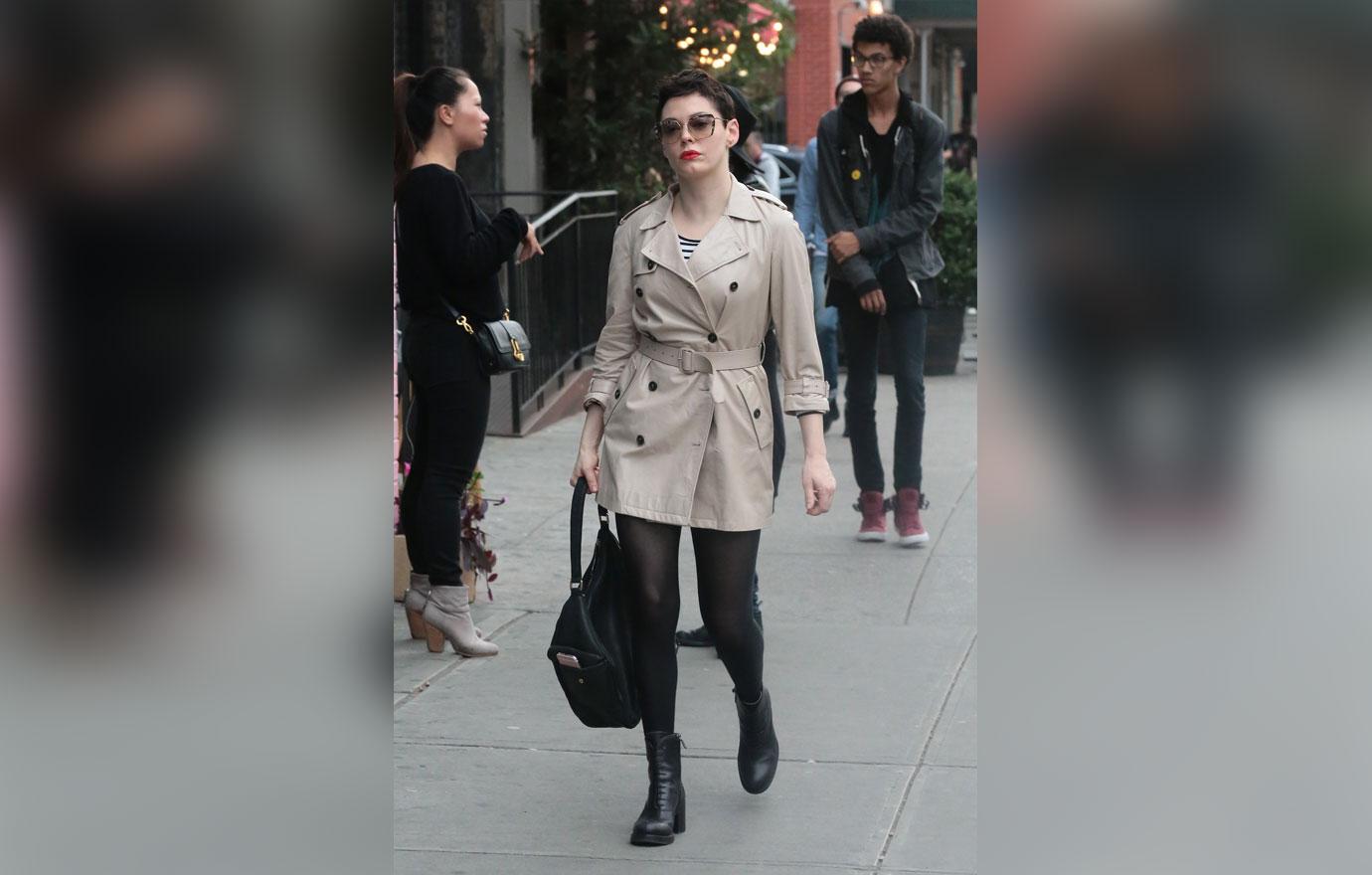 McGowan furthers that she "pretended to have an orgasm" and promptly left the hotel in a "state of shock." "During the immediate period afterward, I couldn't stop crying," McGowan wrote. "I felt like I was in the fun house and all the mirrors were reflecting my horrors."
Article continues below advertisement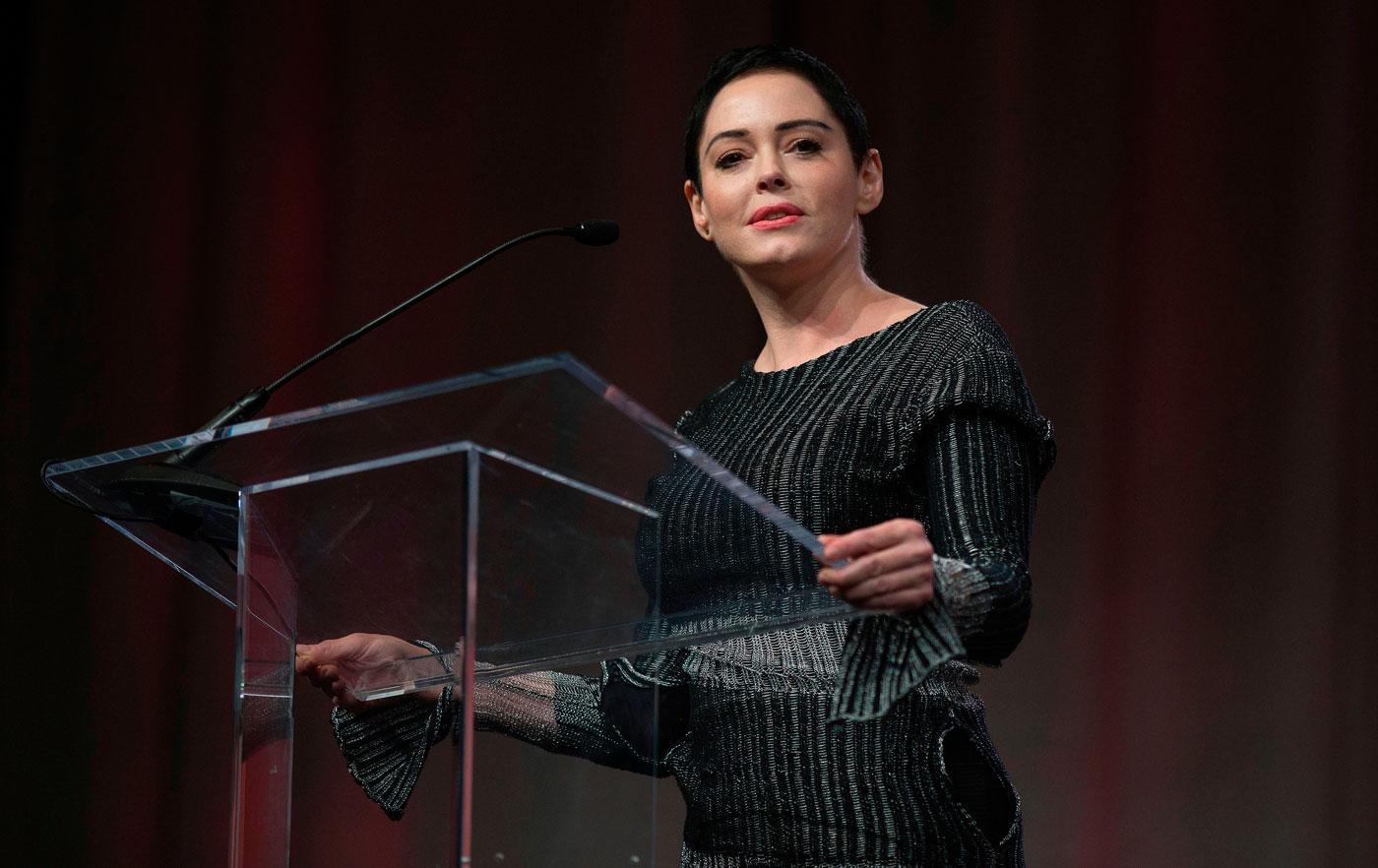 McGowan admitted that the dark period following the alleged assault left her contemplating death – and not just hers. "Mine. His. And everything felt dirty in my world," the actress said. Weinstein, however, vehemently denied the claims in a statement issued to the New York Times in October 2017. "Any allegations of non-consensual sex are unequivocally denied by Mr. Weinstein," a portion of the statement said.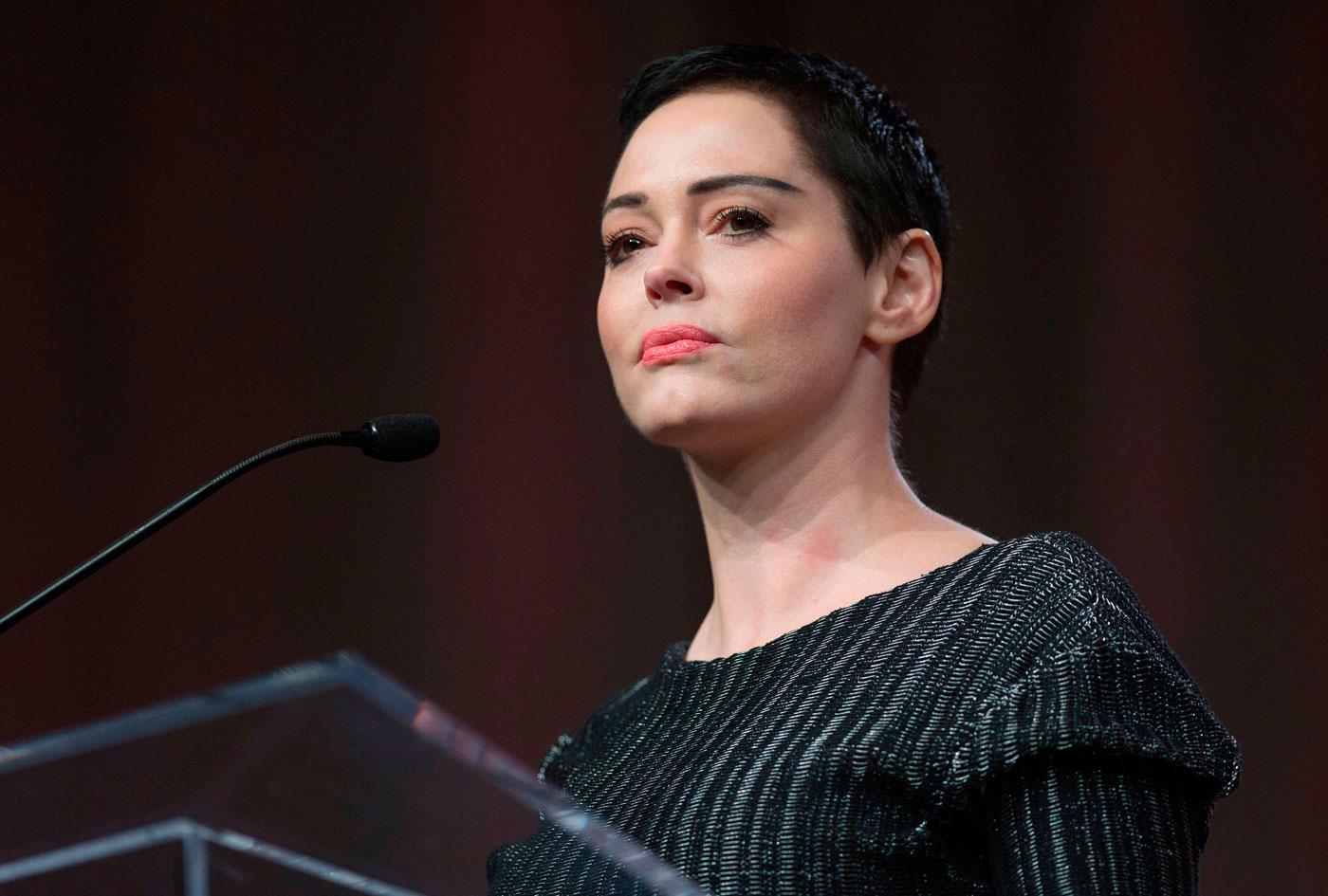 McGowan wrote she was "blacklisted" from the industry following her settlement with Weinstein. Fast forward to 2001, and she was on the set of Charmed taking on her new role as Paige Matthews. McGowan admitted the role did not come without suffering. "I started to have panic attacks because of everything I was pushing down."
Article continues below advertisement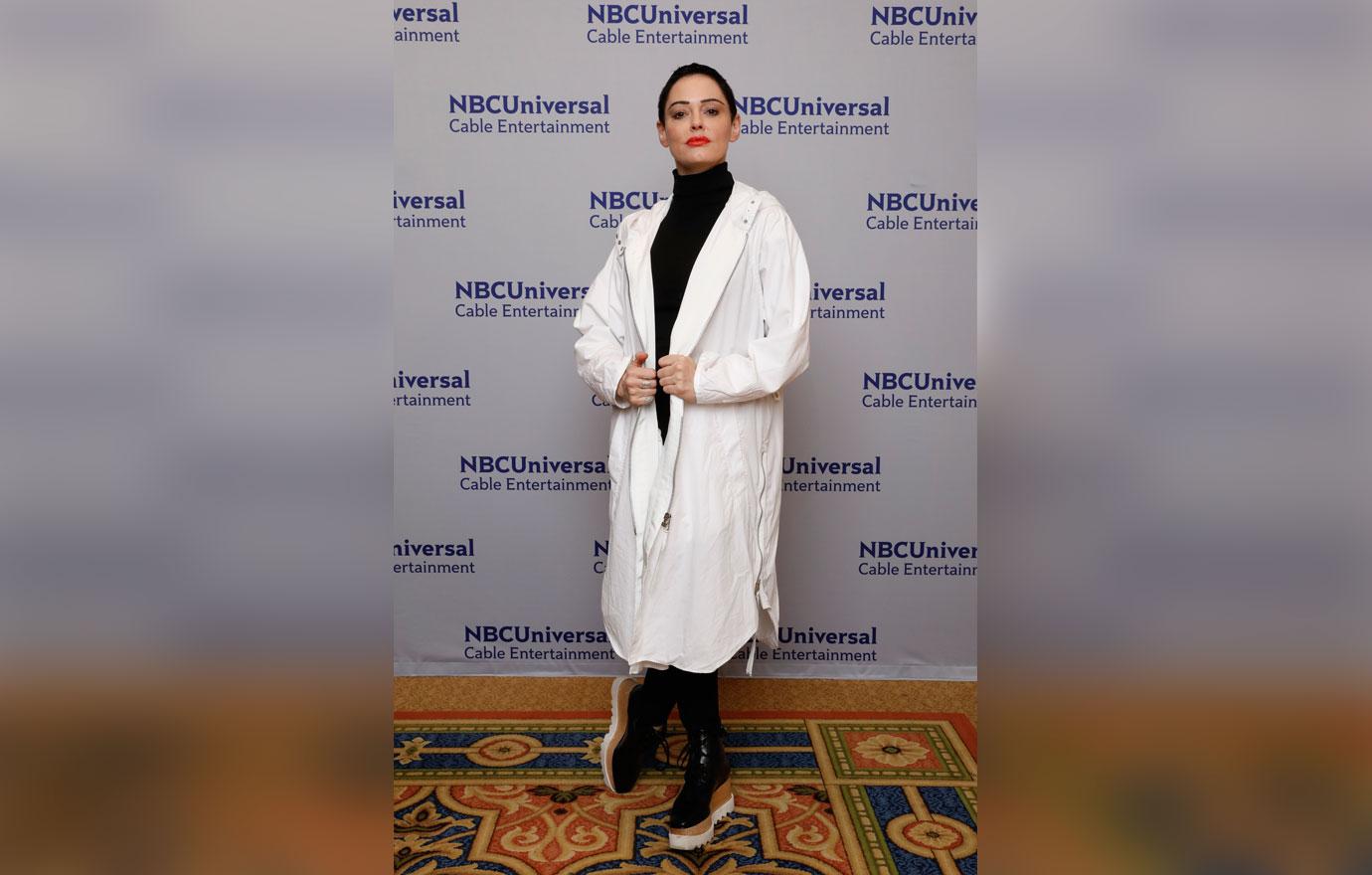 McGowan admitted the Aaron Spelling-run show meant the crew was "mostly male" – and this didn't work out in her favor. She explained a new director who exploded on her when she exited the stage right instead of left. "He kept yelling and now started curing me out. Bitch. Idiot. Bitch," McGowan wrote.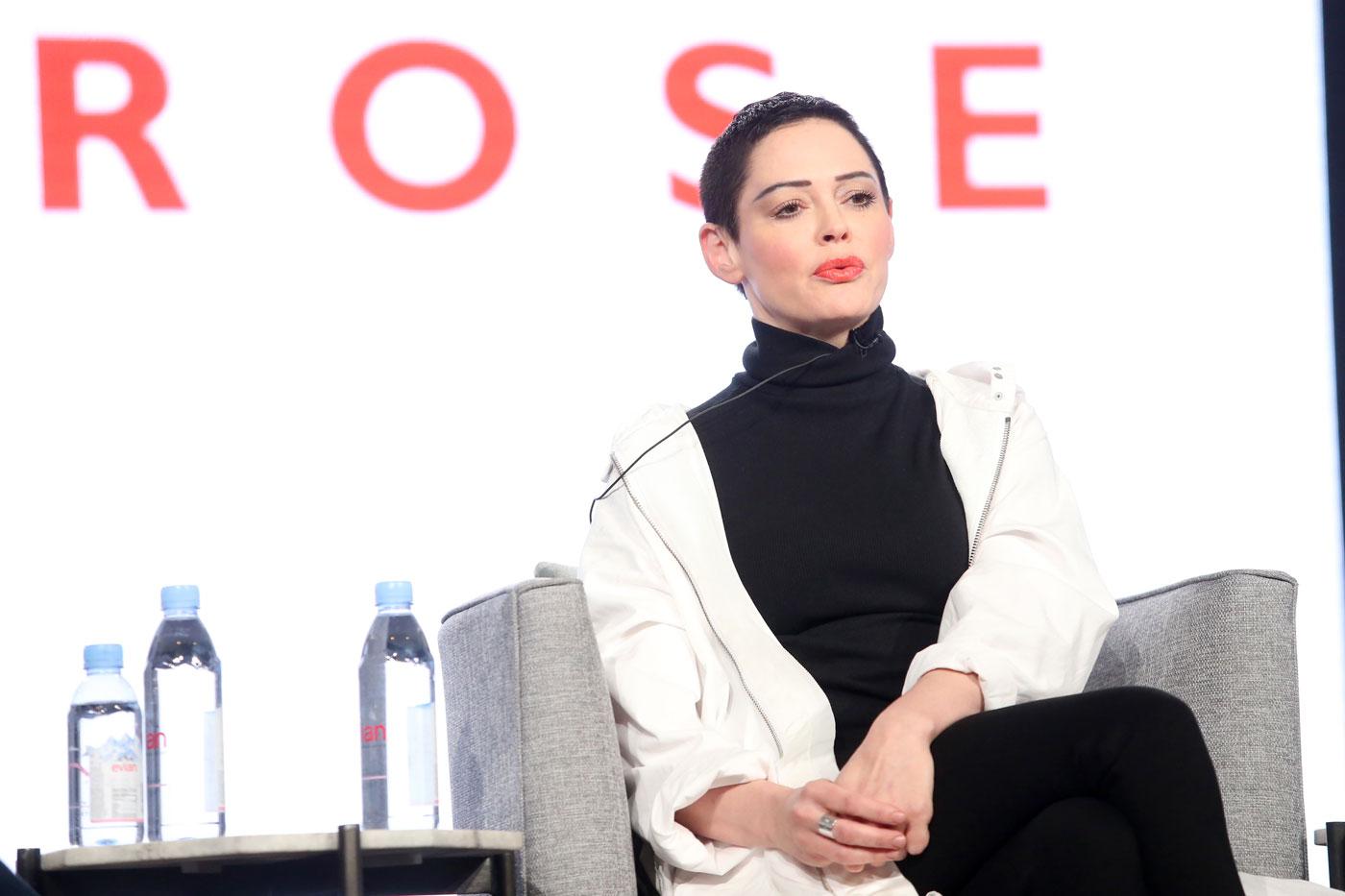 McGowan chalked up her angry boss's tirade as "just another example of a man getting a free pass."
Article continues below advertisement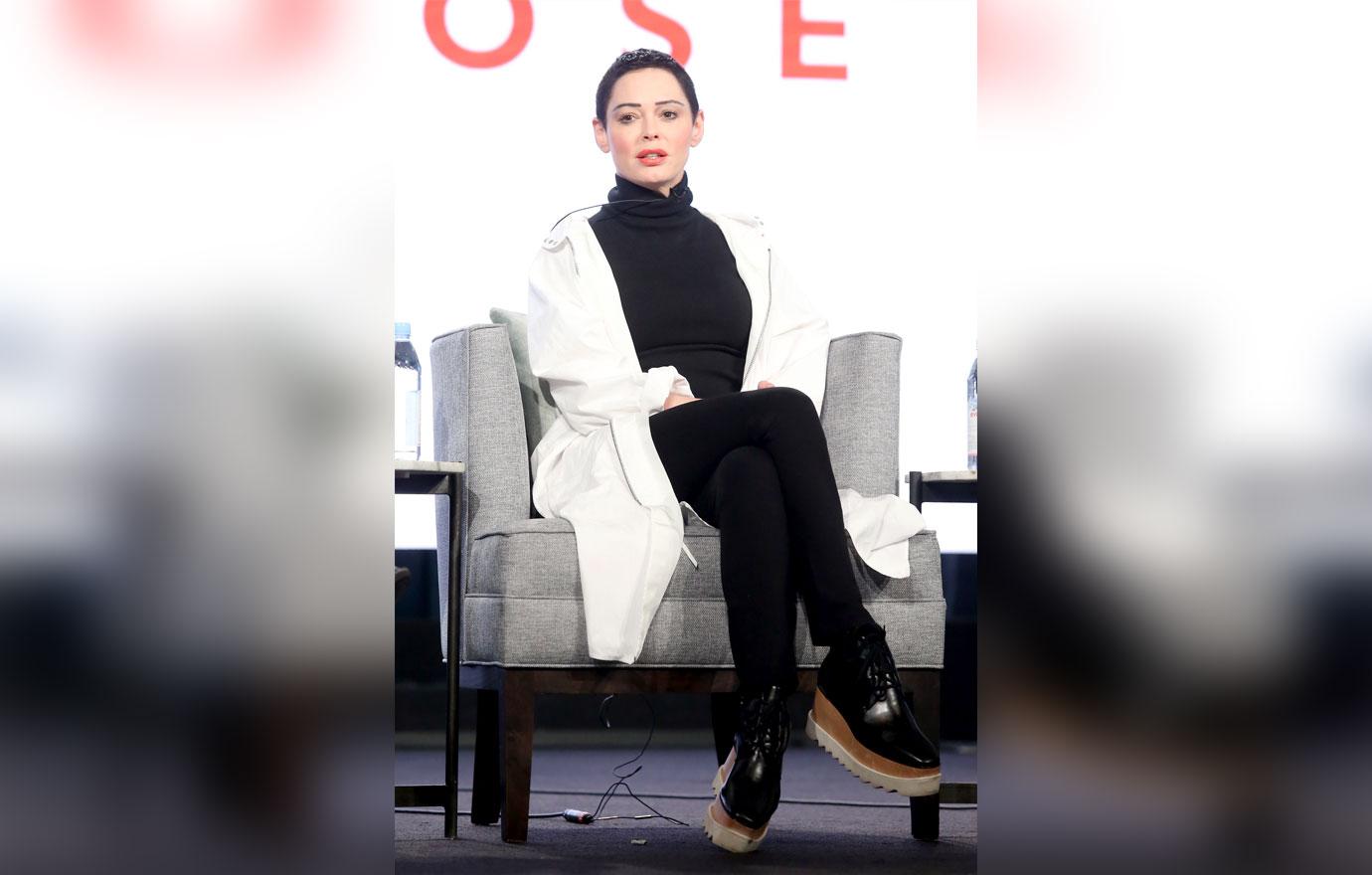 The Charmed star also alleged in her book that Quentin Tarantino gave her the creeps. "The first time I met Tarantino, and for years after, every time he'd see me, he said, 'Rose! I have your movie Jawbreaker on laser disc! I can't tell you how many times I used the shot where you're painting your toes!'"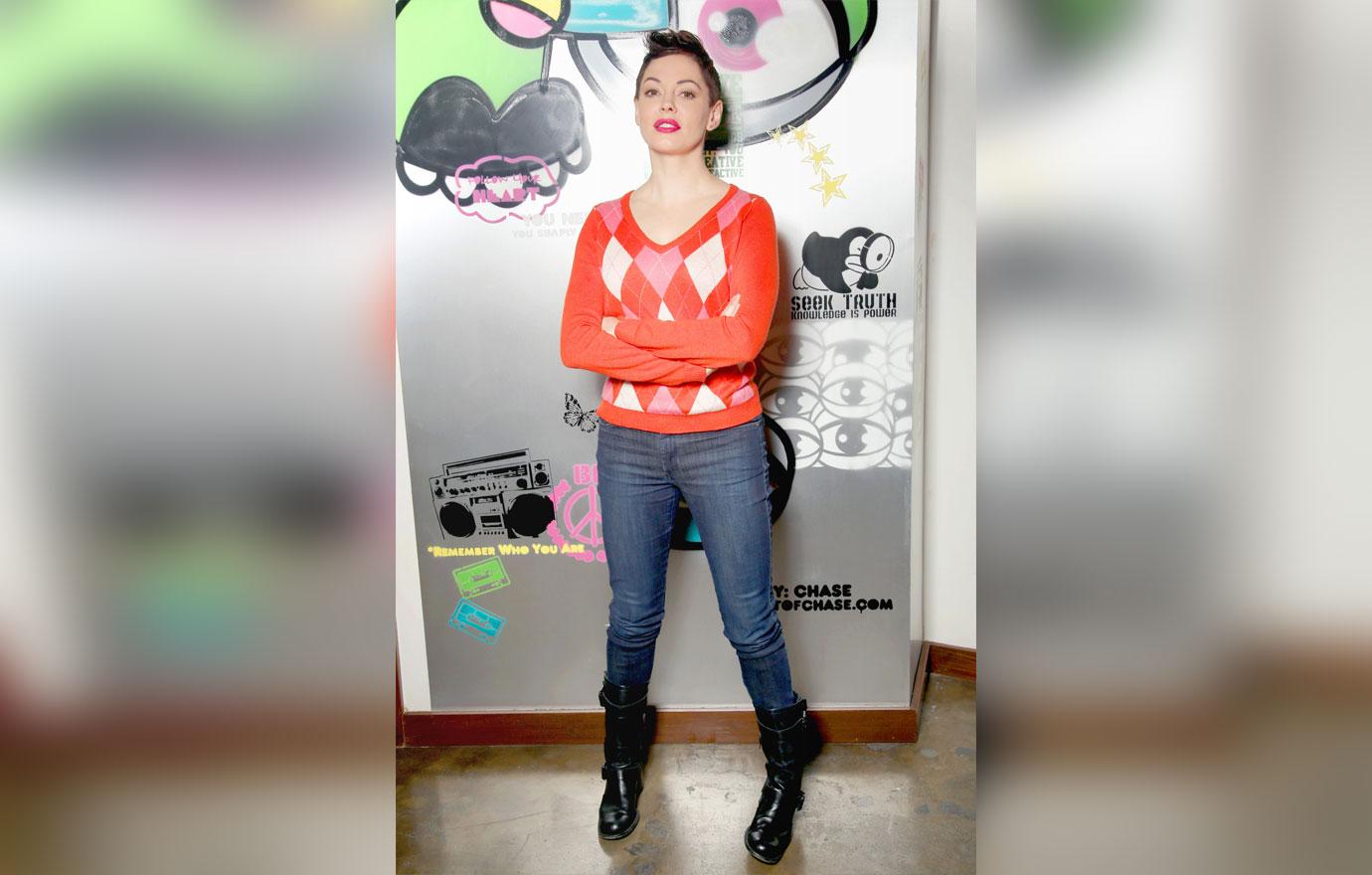 McGowan alleged in her book that she knew what Tarantino really meant. "Tarantino has a known foot fetish. That means Tarantino paid extra money to jerk off to my young feet and told me about it loudly, over and over, for years."
We pay for juicy info! Do you have a story for RadarOnline.com? Email us at tips@radaronline.com, or call us at 800-344-9598 any time, day or night.