Jamie Foxx Honors Muhammad Ali In Cassius Clay Outfit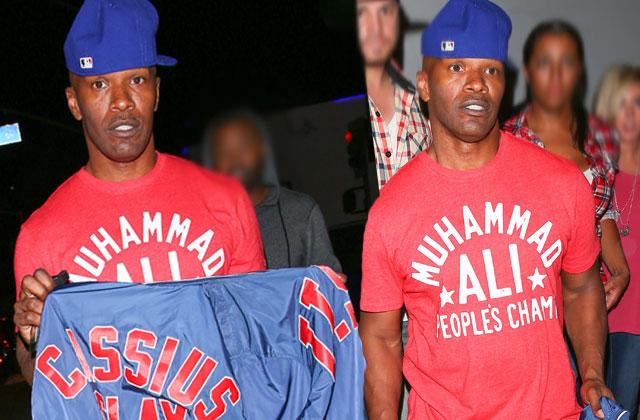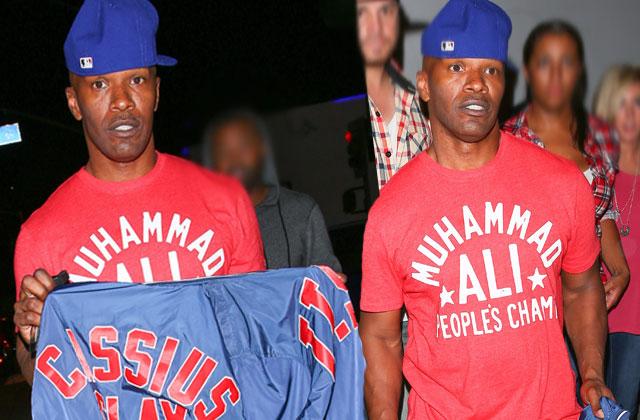 Actor Jamie Foxx wore his love for Mohammad Ali on his sleeve — literally. Click through the gallery to see his colorful tribute.
Article continues below advertisement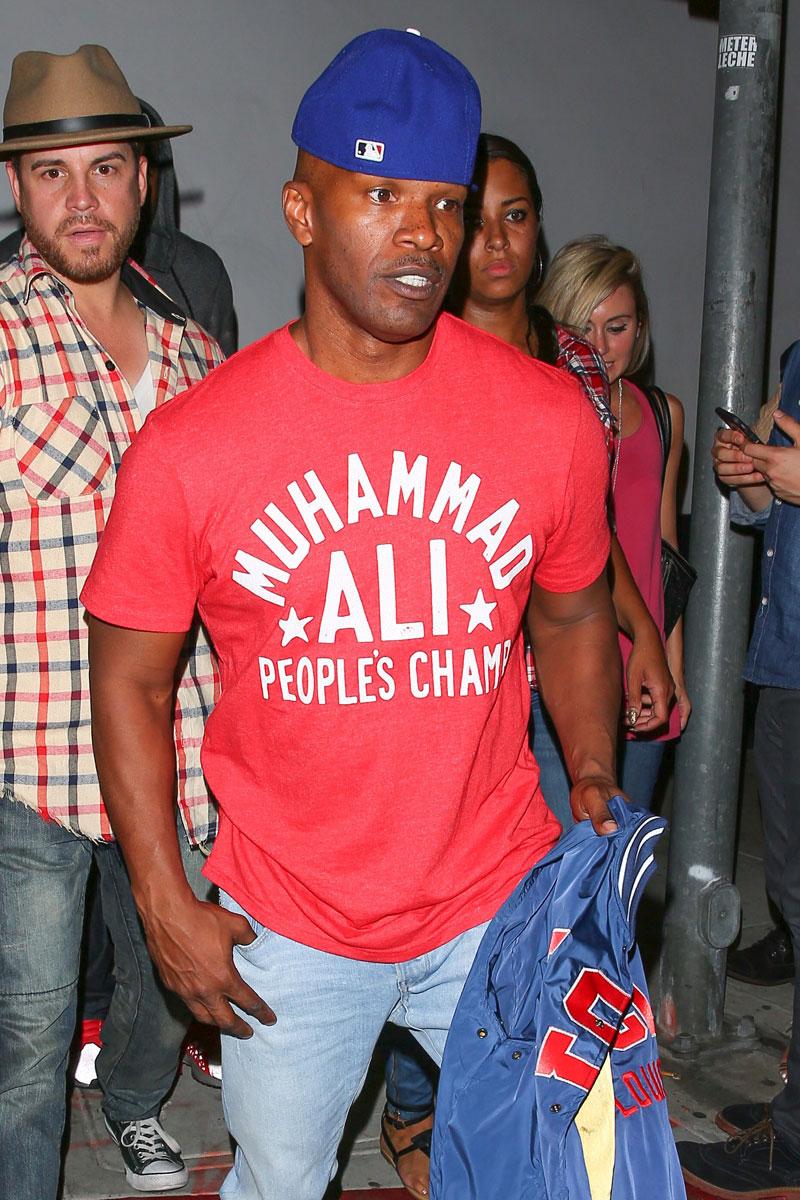 The actor, comedian, and musician, who had played Drew "Bundini" Brown in the 2001 film, Ali, sported a red t-shirt that read "Muhammad Ali."
Article continues below advertisement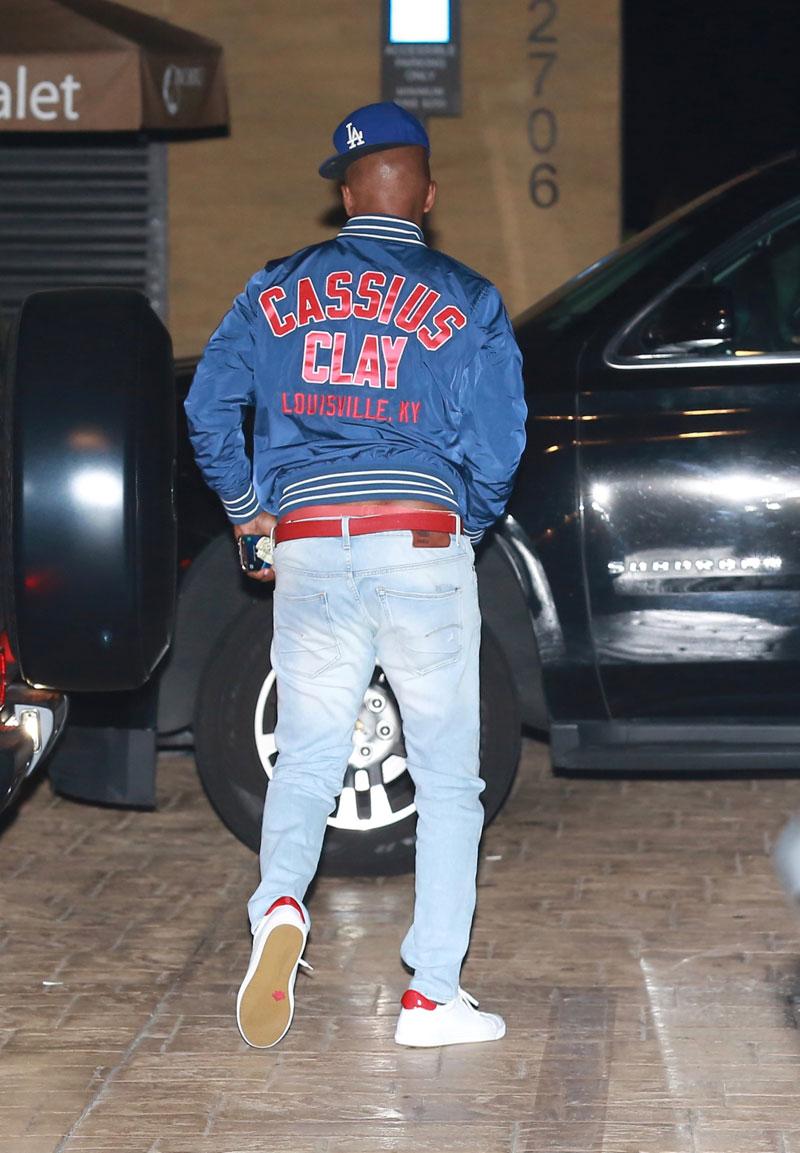 He also donned a blue and red bomber jacket emblazoned with the prizefighter's previous name, Cassius Clay, along with his hometown of Louisville, KY.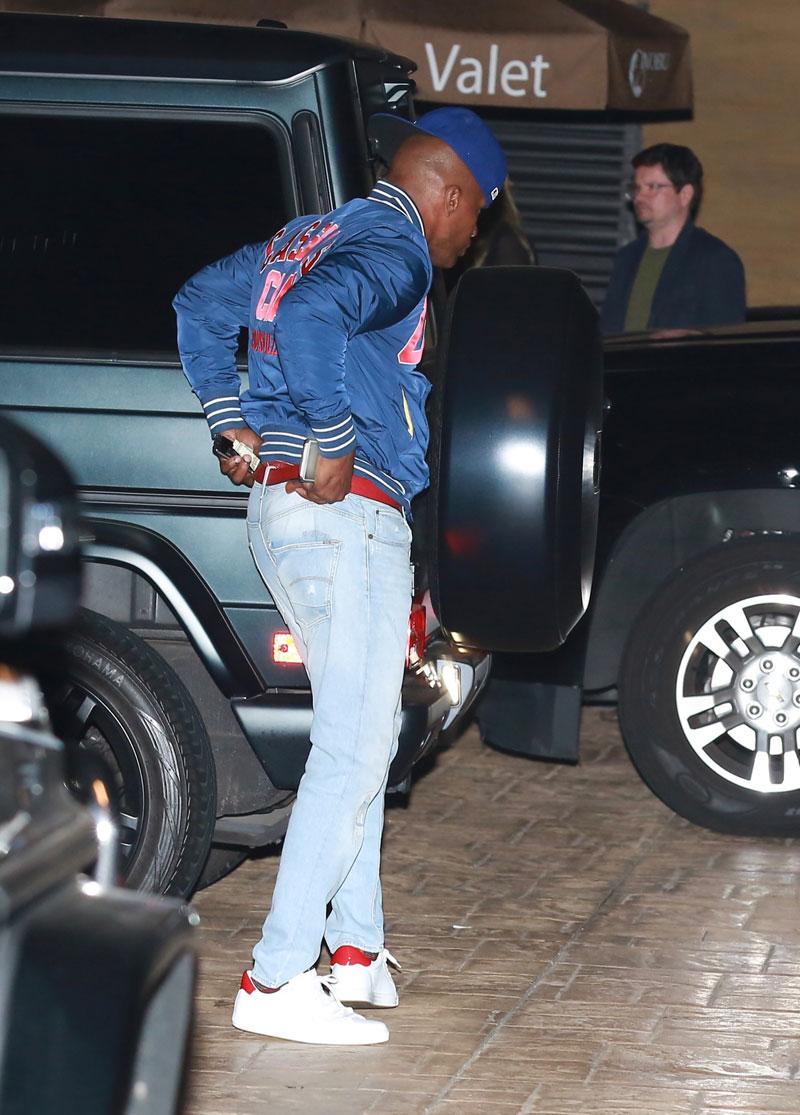 To finish off the look, Foxx wore a blue and white baseball cap with a pair of red and white sneakers.
Article continues below advertisement