Too Much Too Soon? Fans SLAM Teresa Giudice For 'Sexy' Pics Of 11-Year Old Daughter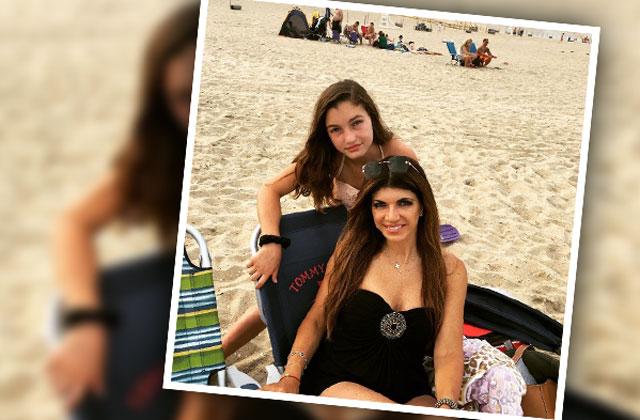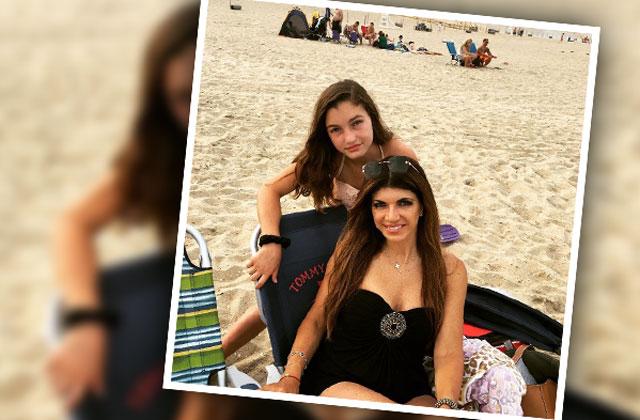 Teresa Giudice is making up for lost time with her daughters this summer, but has she gone too far in being a cool mom? Click through these eight slides to find out what fans have to say about the latest snaps of her girls!
Article continues below advertisement
*PREMIUM EXCLUSIVE* Teresa Giudice receives a loving welcome home after her release from Danbury Prison **MUST CALL FOR PRICING**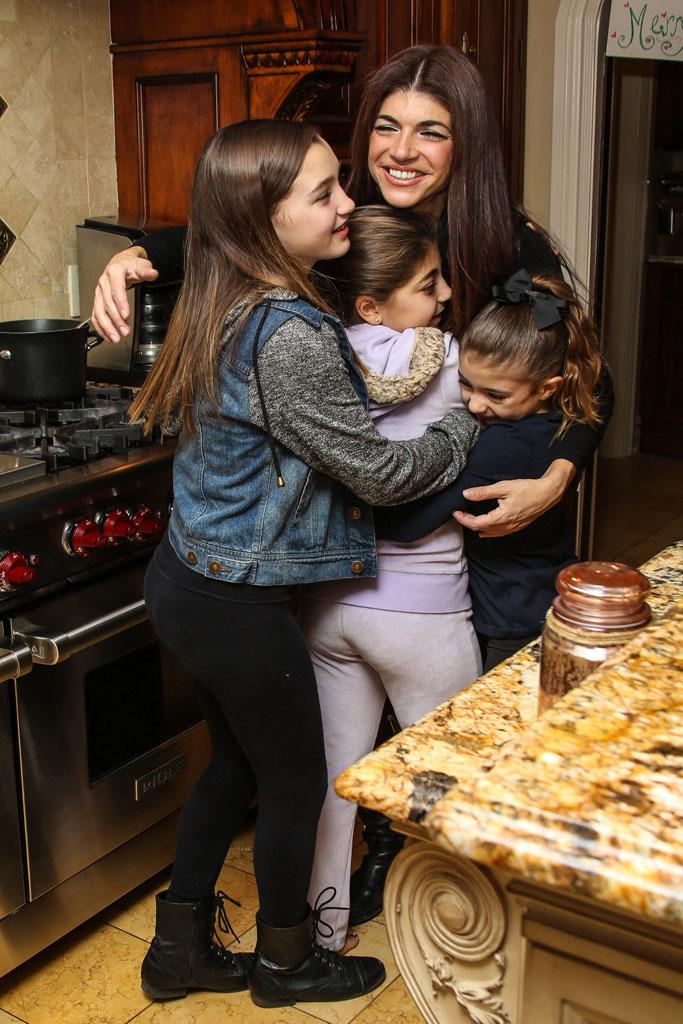 Giudice, 44, has been soaking up the sun with Gia, 14, Gabriella, 11, Milania, 10, and Audriana, 6, this summer — and has made sure to document all their fun for Joe to see when he gets home from prison.
But RHONJ fans aren't impressed by Gabriella's risqué poses and inappropriate bathing suits! "She's beautiful, but I'd keep this photo private. There's so many sickos out there," one Instagram user commented, while another told her to "stop making all her kids look sexy!" Another quipped: "Can't you let her just be a child? She's the only normal child you have. Don't make her do these ridiculous poses; you can see how uncomfortable it makes her."
Article continues below advertisement
"Not age appropriate thou!! Mom what are you thinking?" a user commented on another photo of Gabriella.
MORE ON:
Gabriella Giudice
"Don't mean to be old school but that bathing suit seems a bit mature for a 12 year old?" a fan asked on a picture of Gabriella and Audriana. Another commenter even noticed that Gabriella was "holding in her stomach!"
Article continues below advertisement
Fans also took notice of Gabriella's risqué fashion choices from a shot her mom posted at her fifth grade graduation. "Is that what 5th graders wear?! Holy cowbells I'm out of touch!" one user commented, while another exclaimed that "she looks 16 not 10!"
While some fans compared her to a young Bella Hadid, others were still focused on her short dress. "The fact that she is what 10 or 11? Dresses like she's in her 20's smh," one user commented. "I just don't get why these little girls have to looks soooo mature soooo young? She's 10 maybe 11 tops, but she's dressed like she's 16? Not ok, let children be children! The grow up fast enough!" another slammed.
Article continues below advertisement
"Girls over sexualized at such a young age. I think it's sad," a fan said on a picture of Gia and Gabriella.
Do you think Gabriella is growing up too fast? Tell us in the comments!