Exclusive
Get Ready! Inside The Top-Secret Plans For The MTV Movie Awards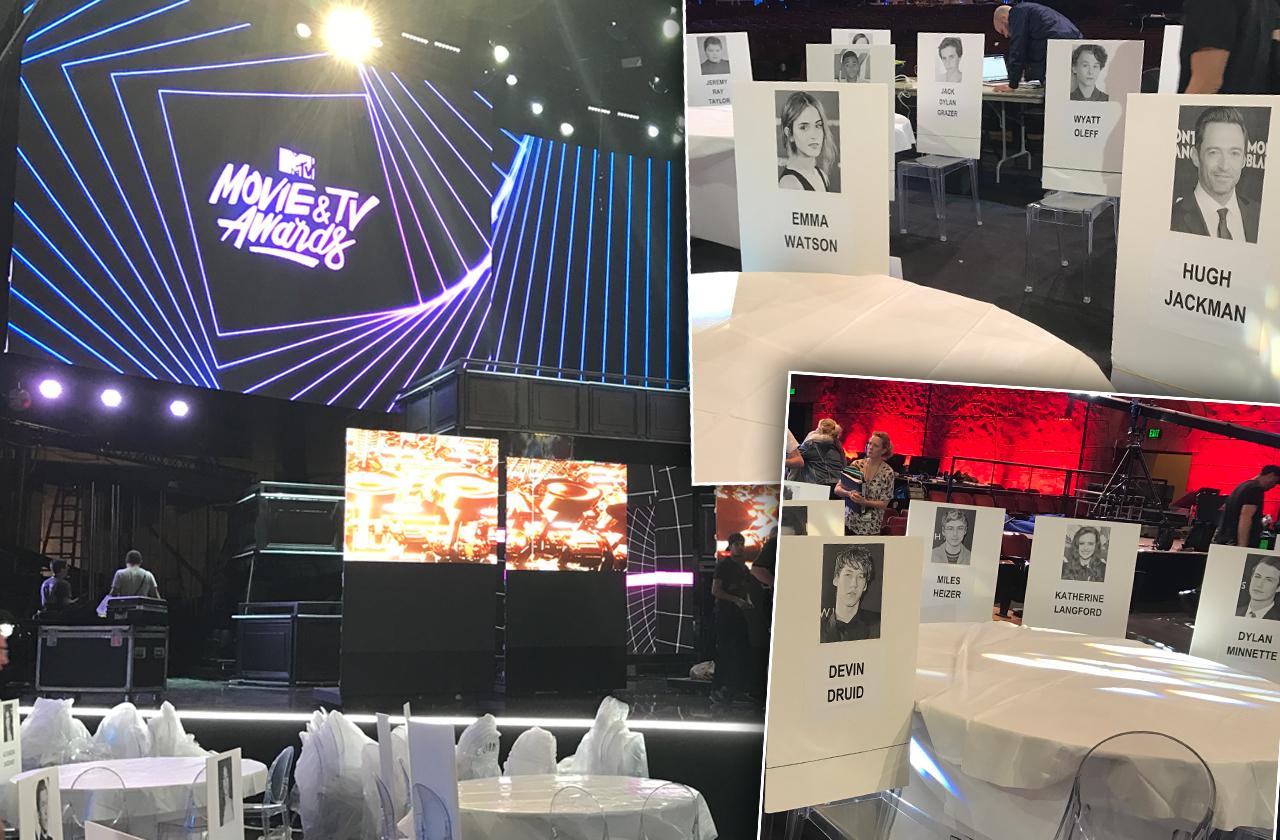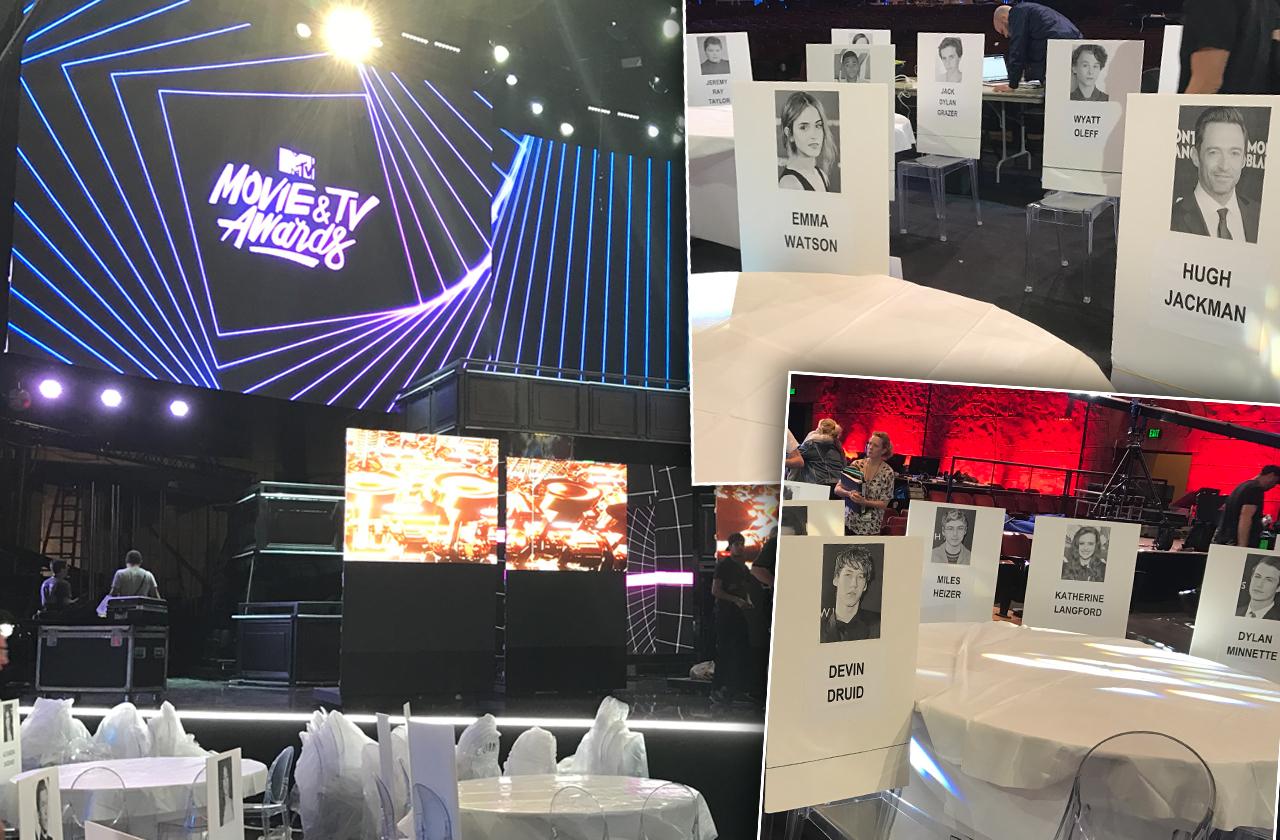 Article continues below advertisement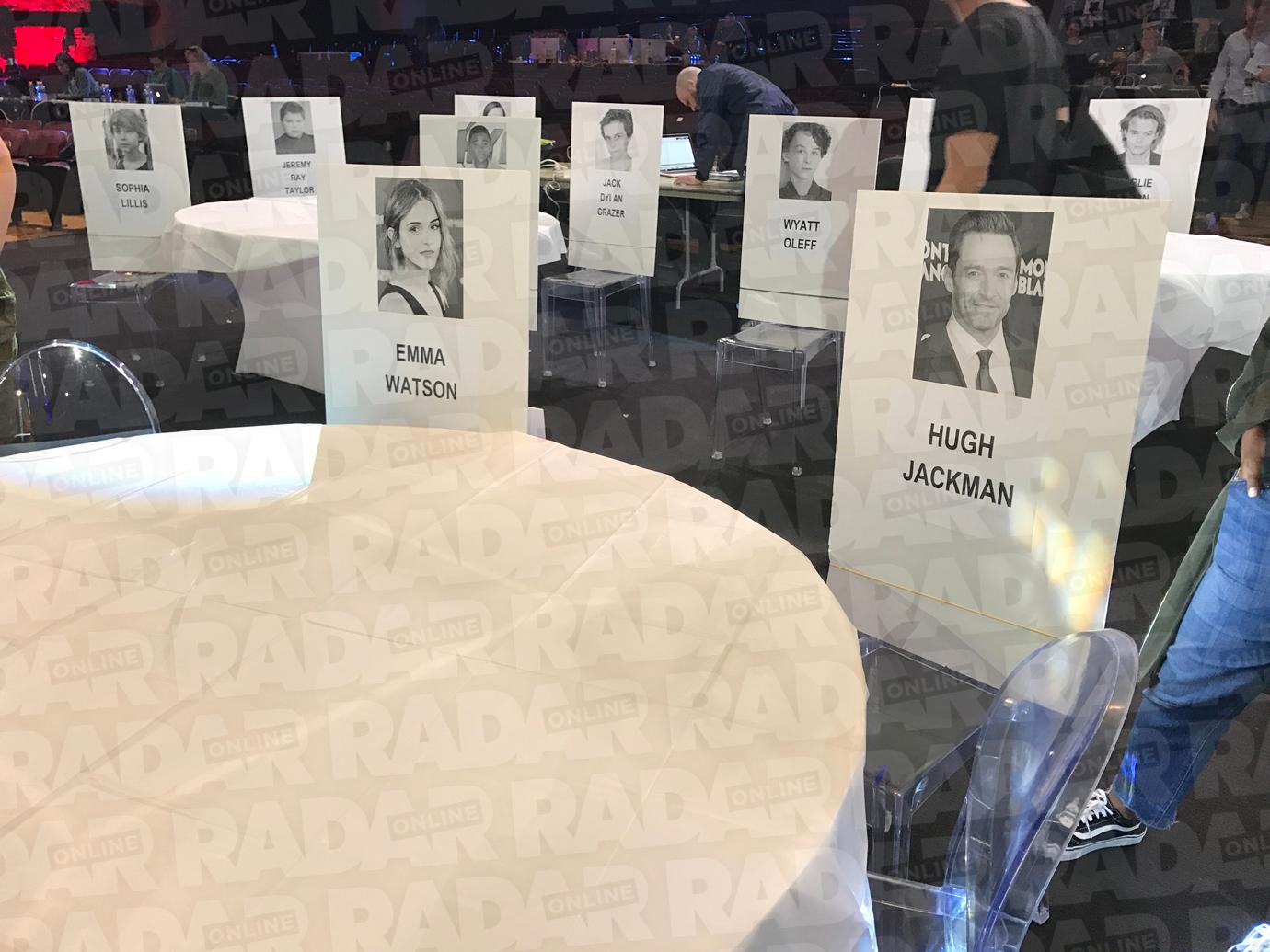 Emma Watson will be schmoozing with Hugh Jackman, the official seating chart shows.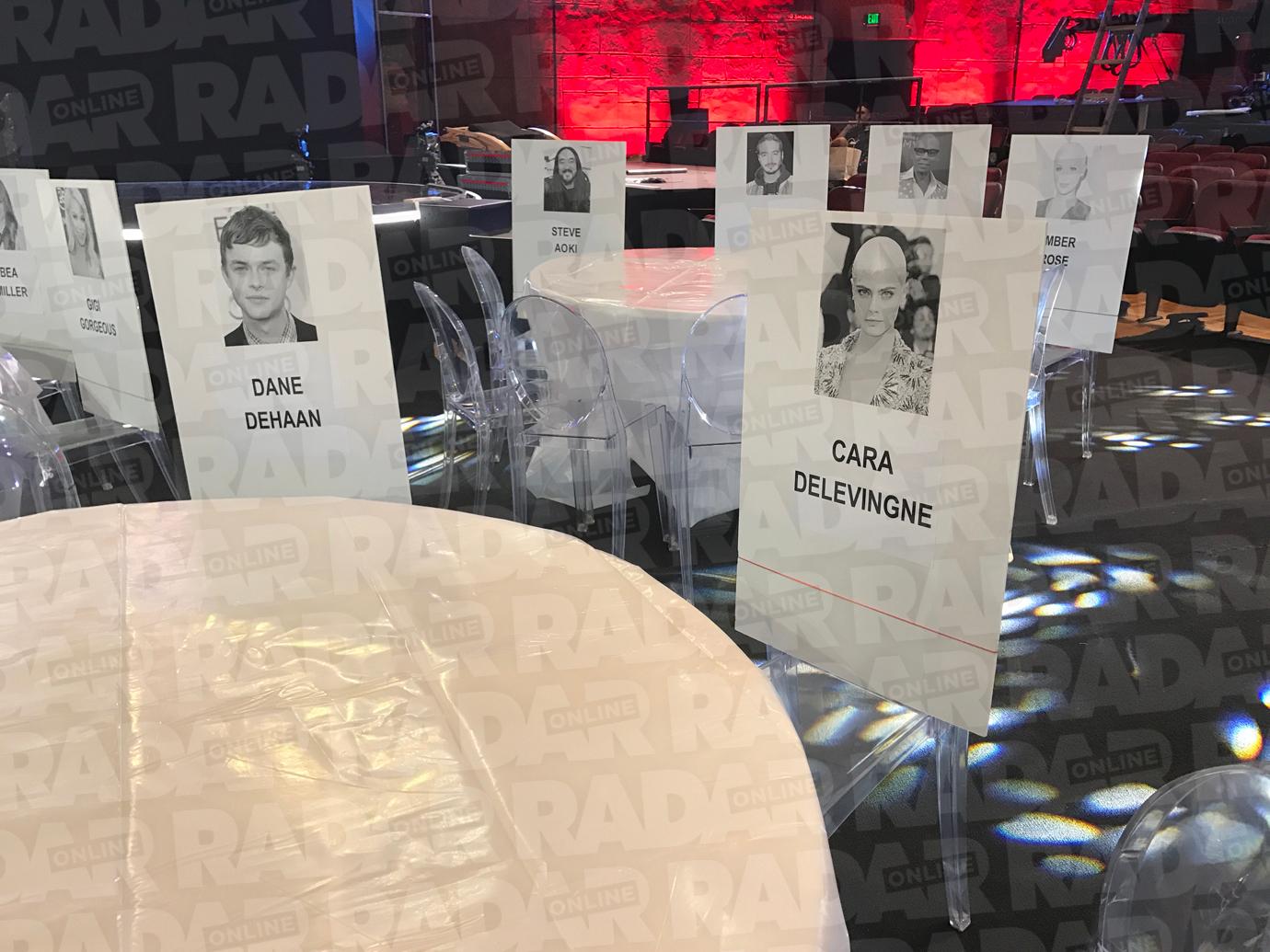 The Beauty and the Beast actress, who is up for a number of gongs on Sunday, will be sat next to the Australian hunk at the annual ceremony, which will also see the likes of Cara Delevingne, Zac Efron, and Rebel Wilson in attendance.
Article continues below advertisement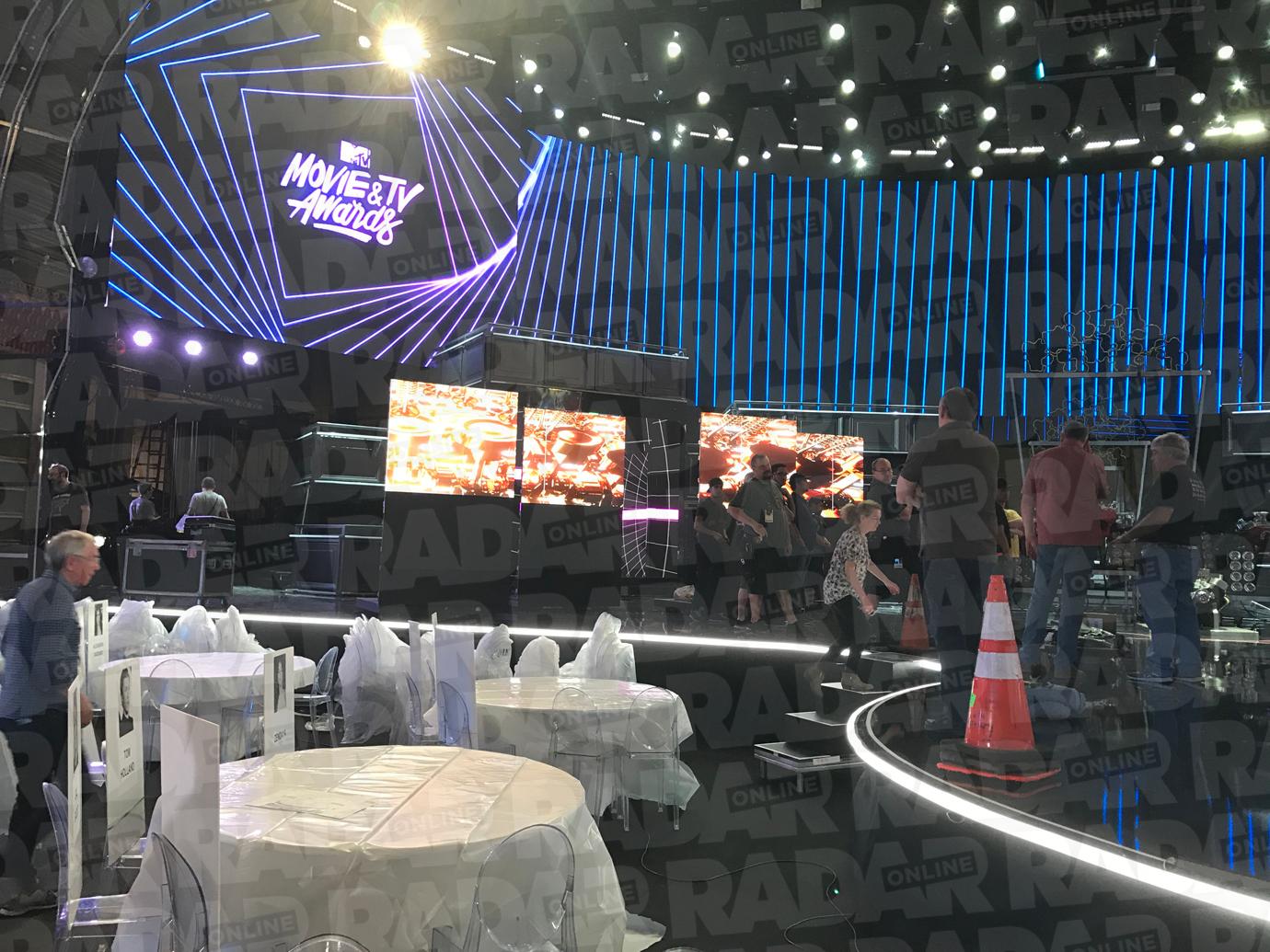 Single Zac could end up flirting with rumored flame Alexandra Anna Daddario, as the Baywatch co-stars will be able to whisper sweet nothings to each other throughout the night.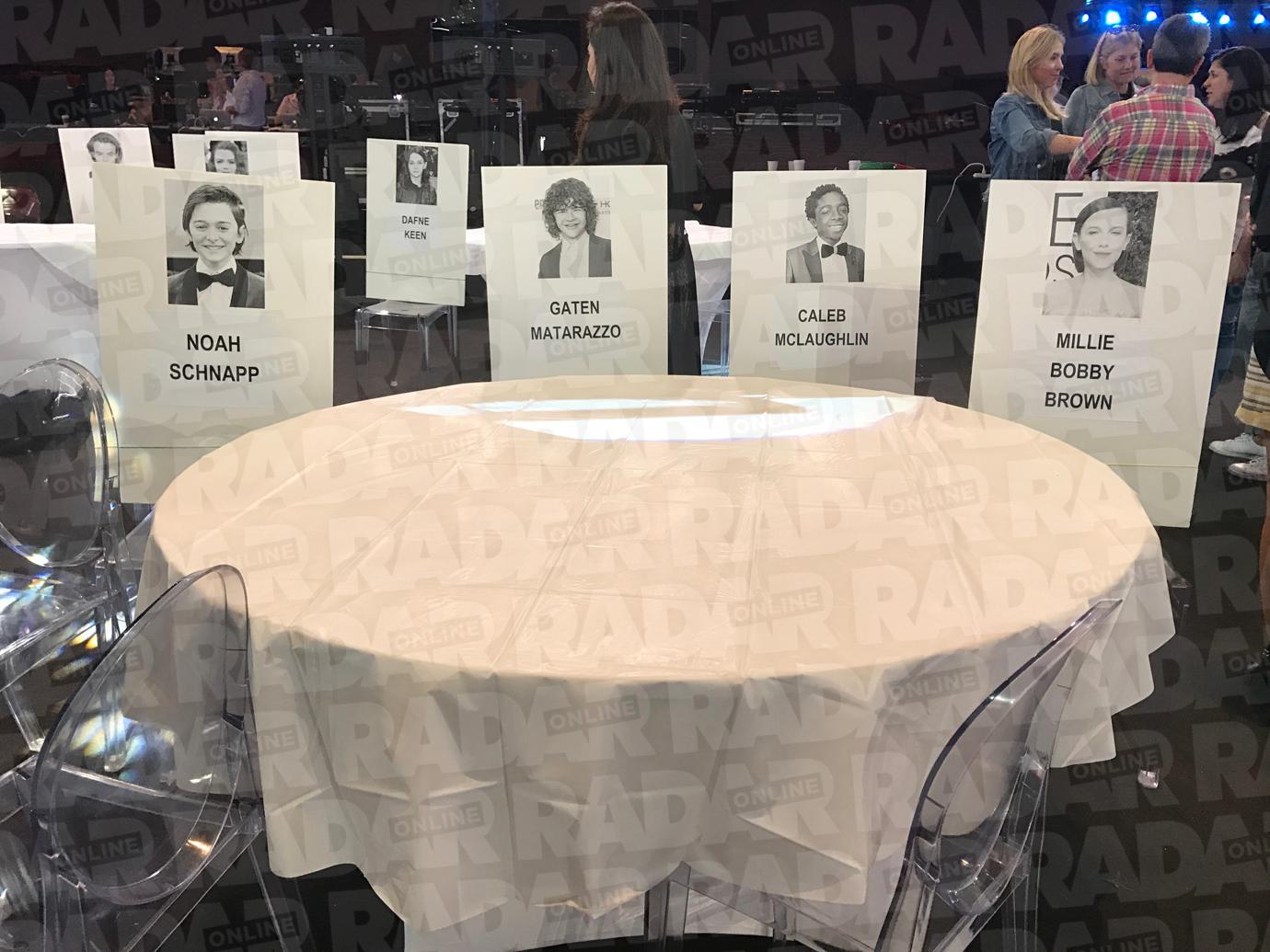 The exclusive photos also show the cast of Netflix favorite 13 Reasons Why will also be at the show, along with the kids from Stranger Things.
Article continues below advertisement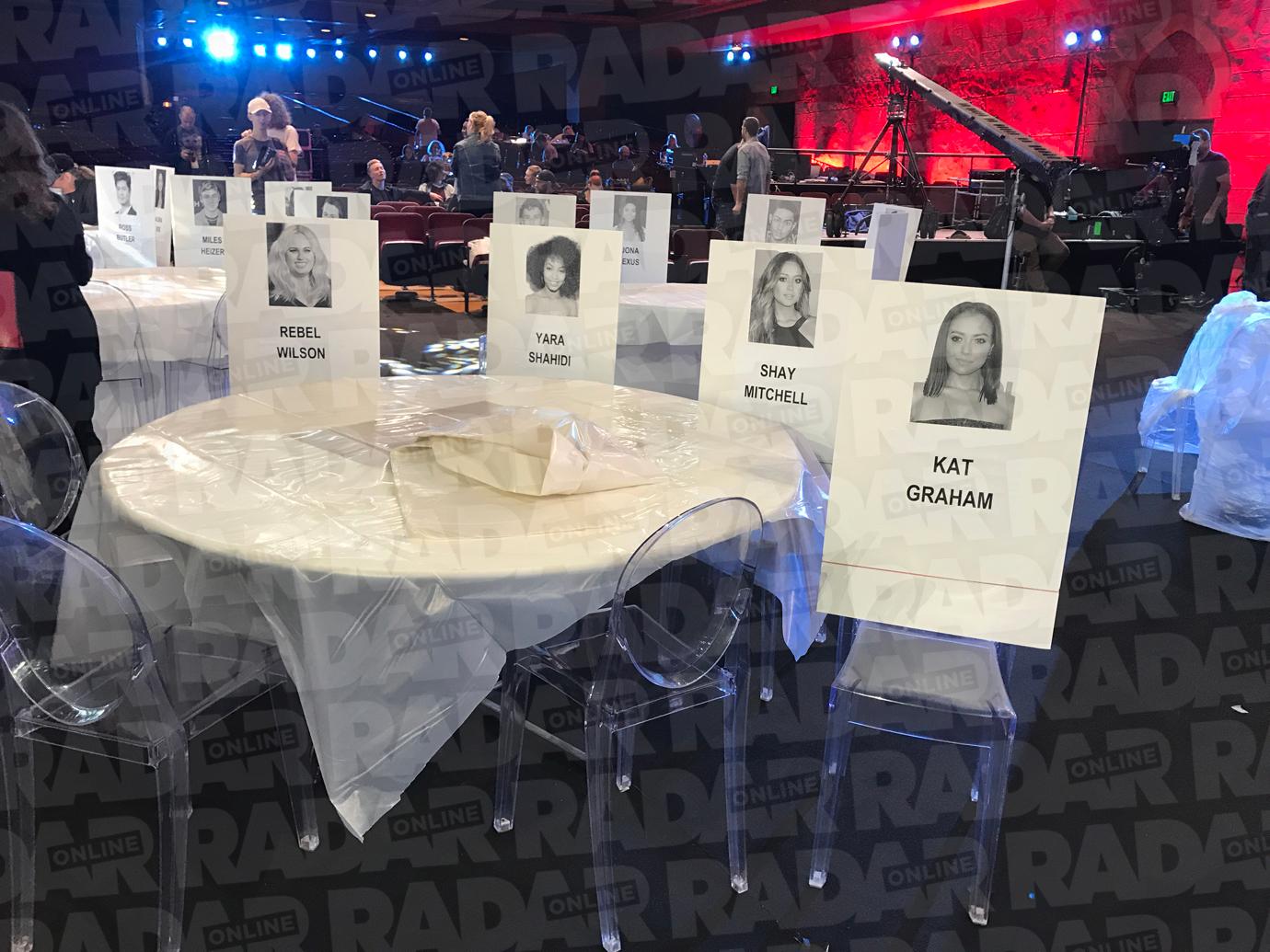 Executive producer of the awards, Garrett English, told Radar, "The seating plan is usually a nightmare! We've played around with it in the past, but it's been a long time since we've done the table tops.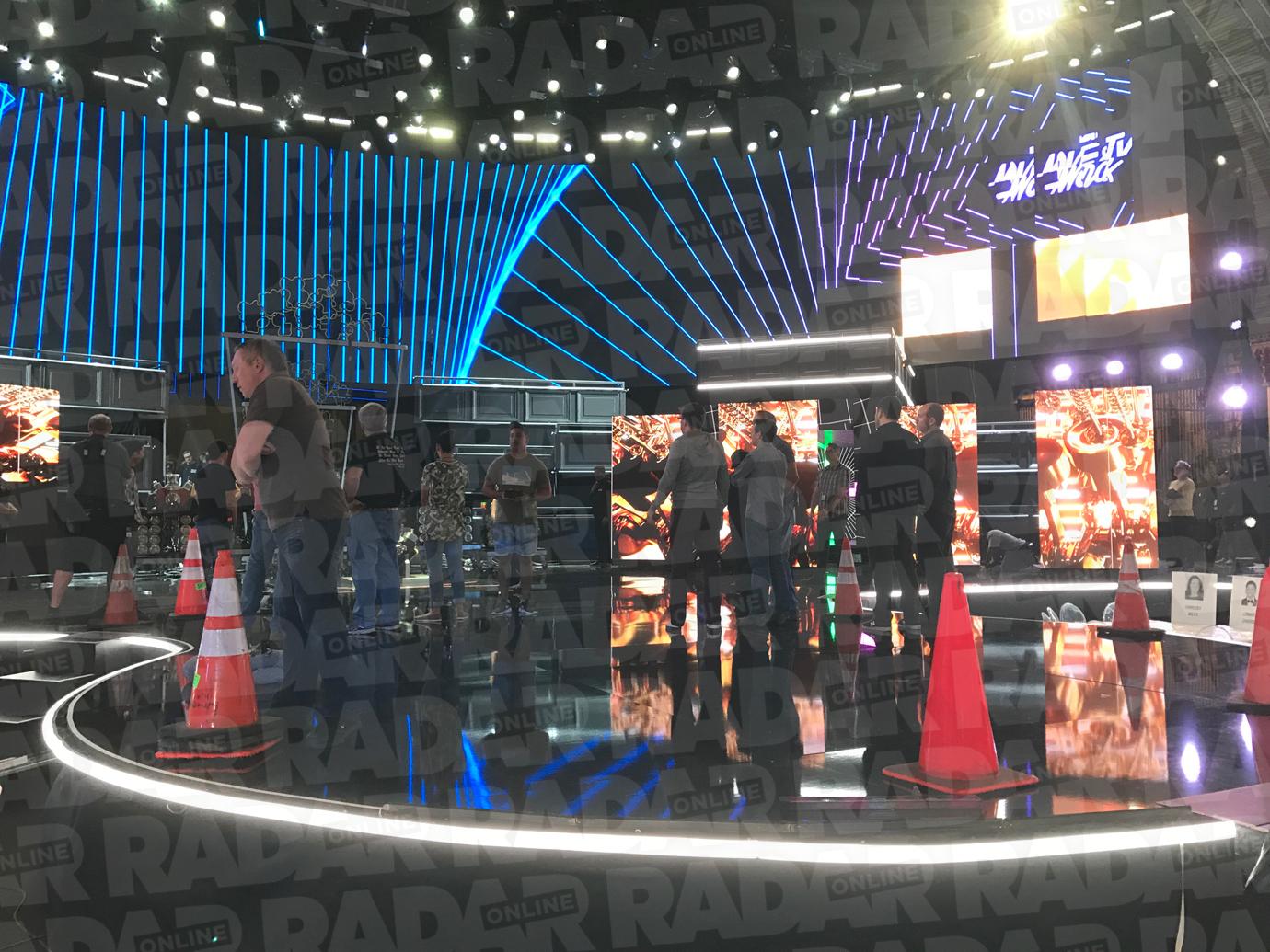 "We've figured it out and made it fun. Emma Watson pretty much has a full table with Hugh, she can bring her friends and have a great time," he continued.
Article continues below advertisement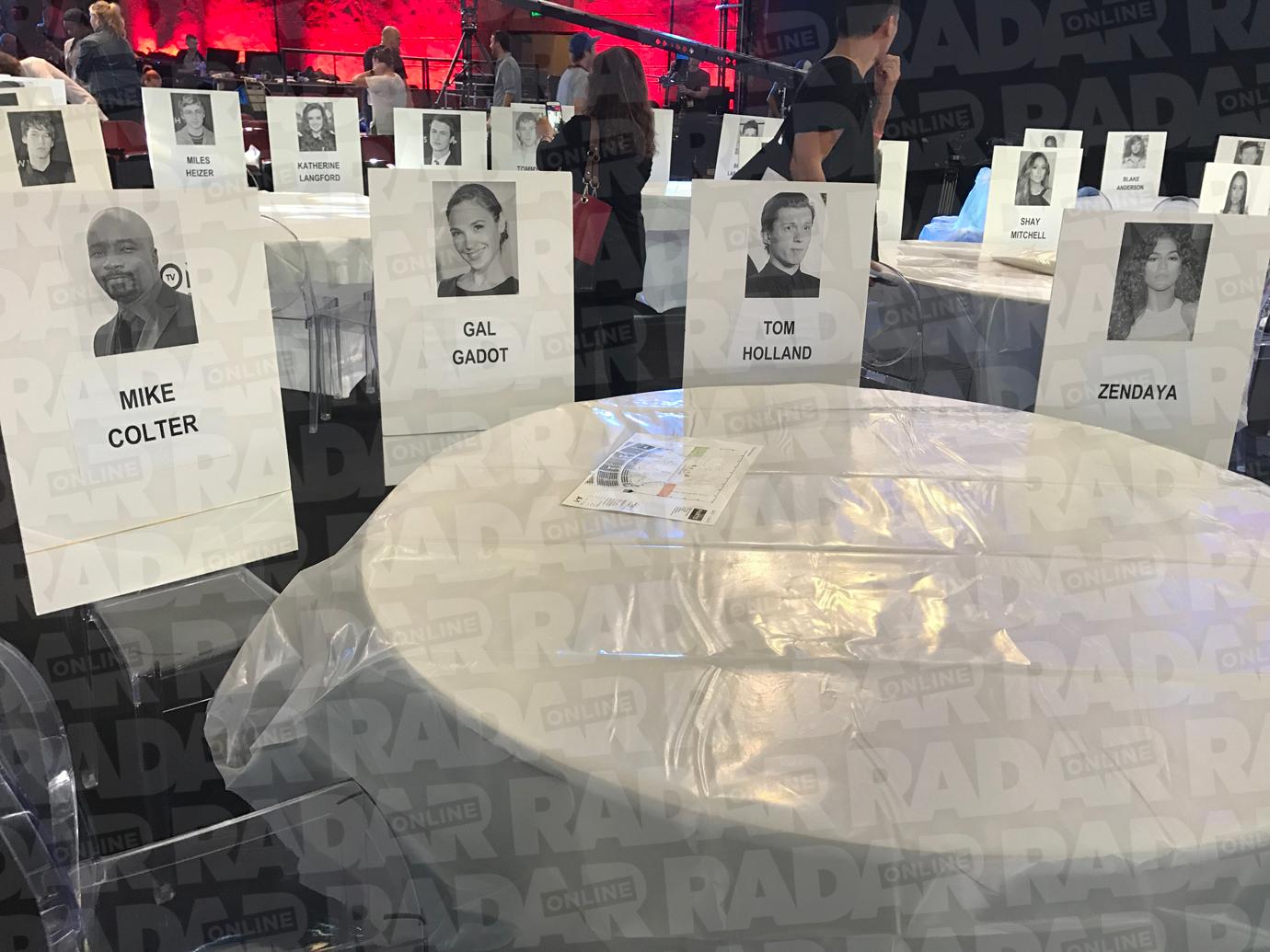 "We're excited to have a causal party vibe down on the floor where everyone can mingle. There are definitely a few surprise stars we haven't announced yet who will be attending."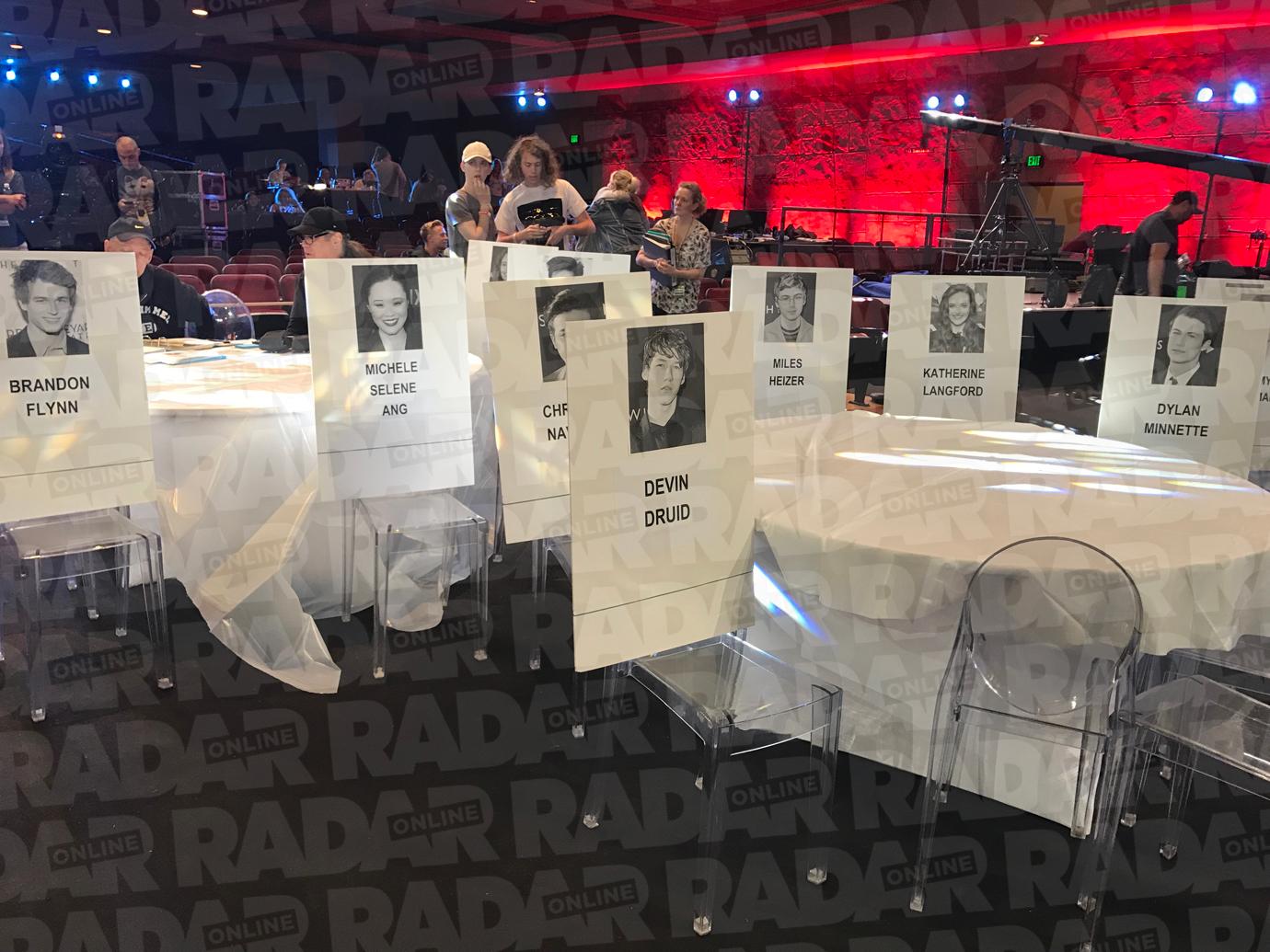 Noah Cyrus will also be taking to the stage, along with Pitbull, while the ceremony will also celebrate The Fast And Furious franchise with explosive stage sets and cast members.
Article continues below advertisement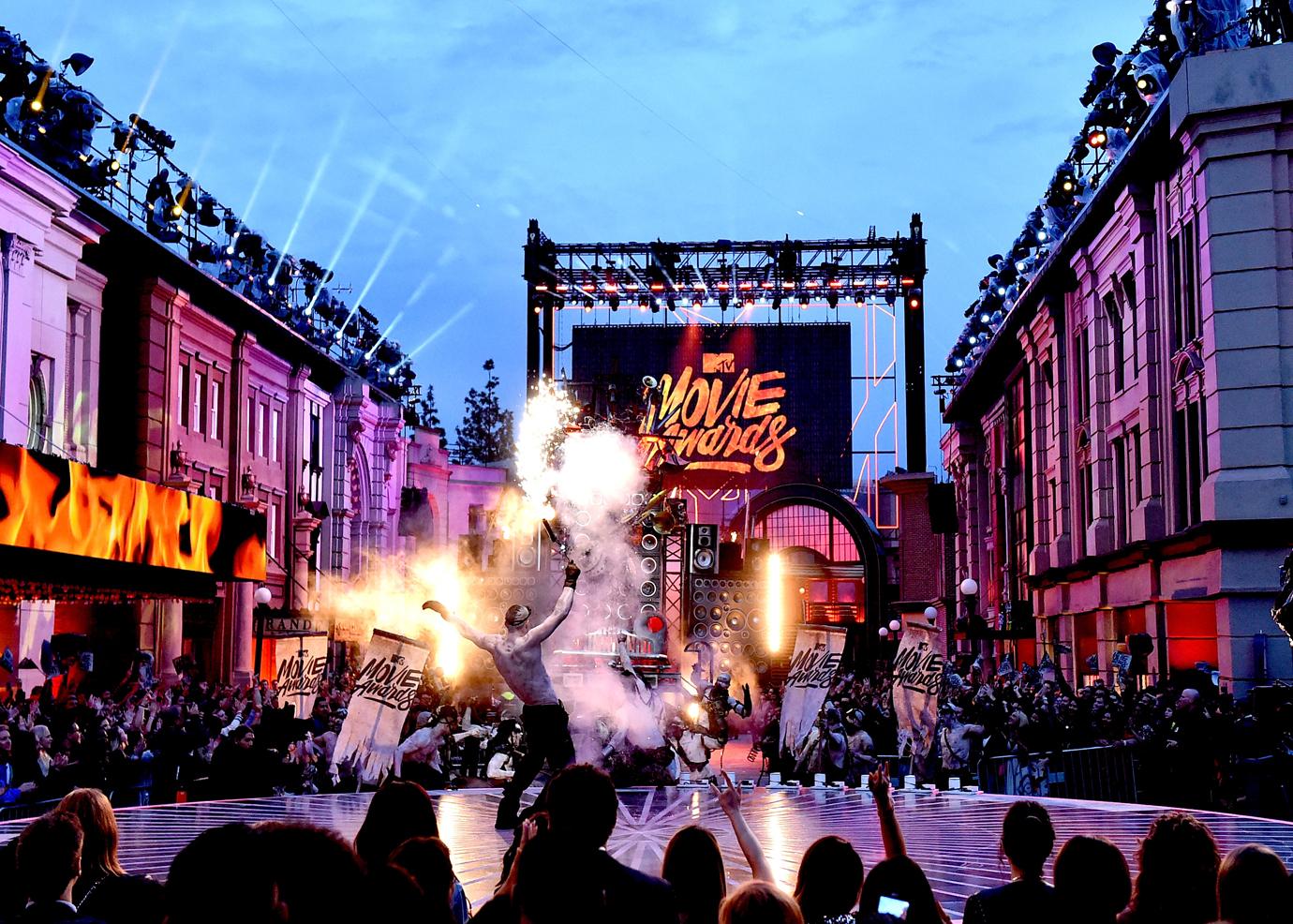 "It's an iconic franchise, it's huge, it's the seventh film this year and we felt like now was the right moment to acknowledge it," Garrett added.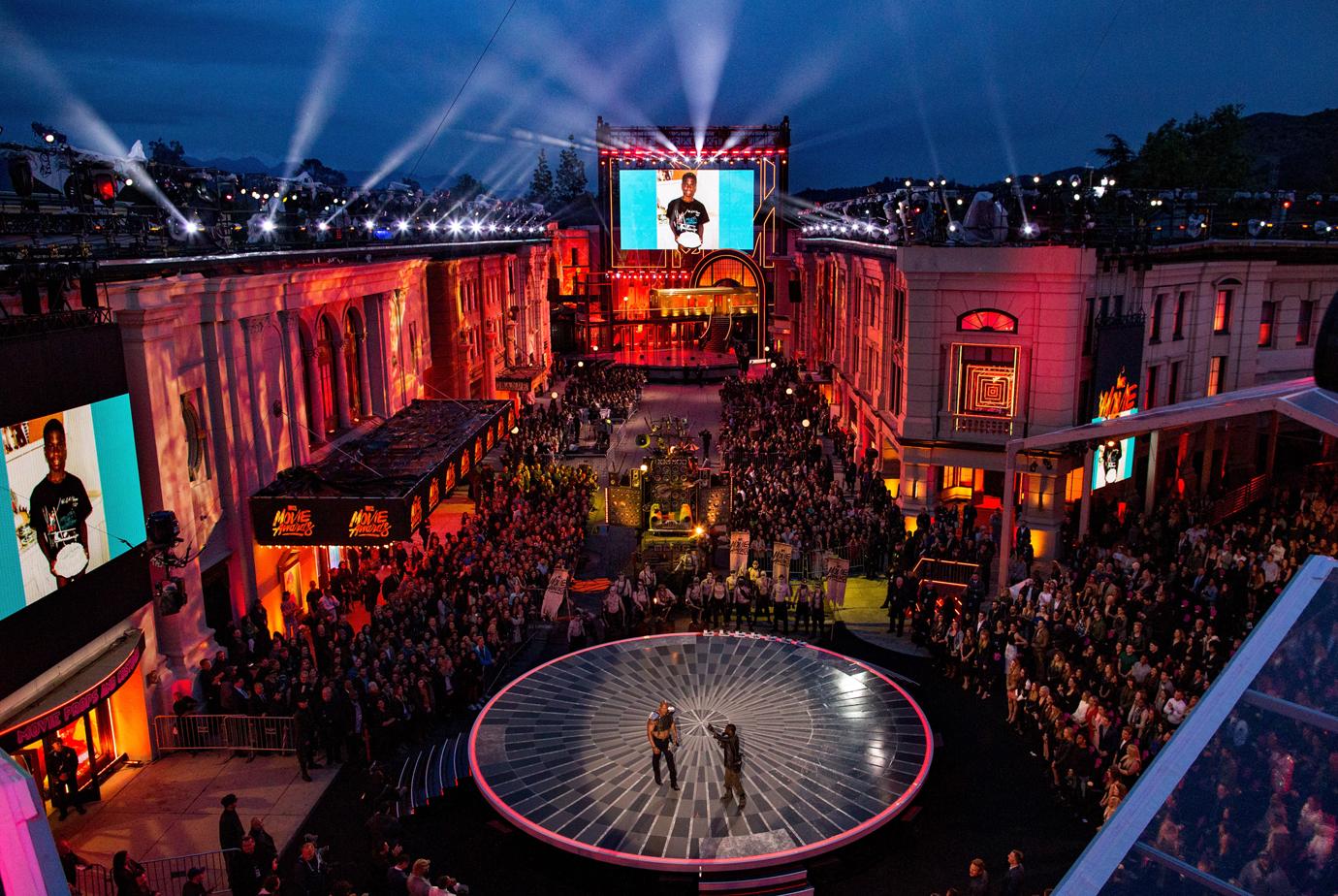 Adam DeVine will be hosting this year's awards which will air live from LA's Shrine Auditoirum on MTV at 8pm on Sunday.