Disney Rebel Miley Cyrus Goes Full Frontal, Flaunts Bubble Bath Boobies In Racy Polaroid Pics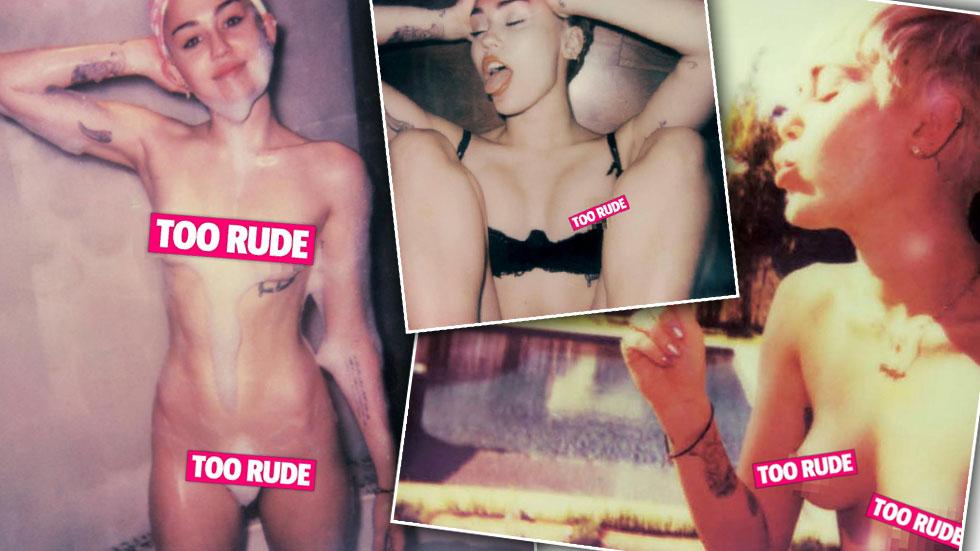 Her twerking phase is over – Miley is all about nudes these days. The former Disney star shocked the world (again) in a daring new spread for V Magazine.
Article continues below advertisement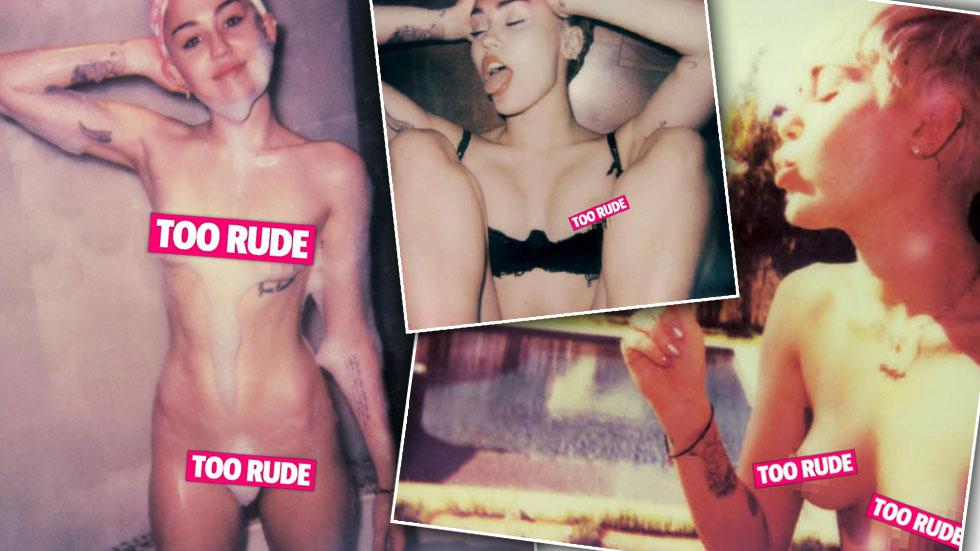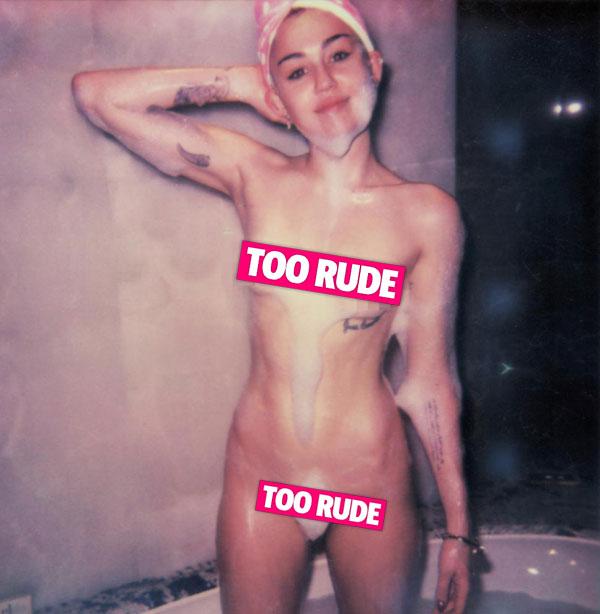 After swinging naked from a wrecking ball, it seemed Miley couldn't scandalize the world any further.
Article continues below advertisement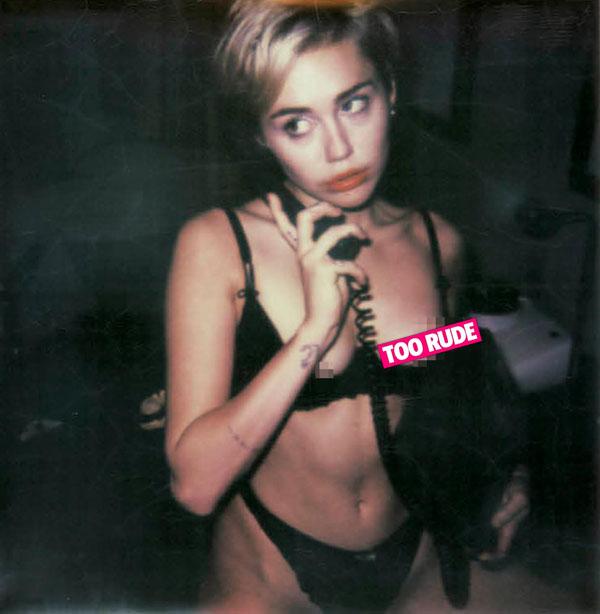 But it appears we've underestimated Miss Cyrus. The pop star recently pulled another bold stunt, this time in a new (or should we say nude?) spread for V Magazine.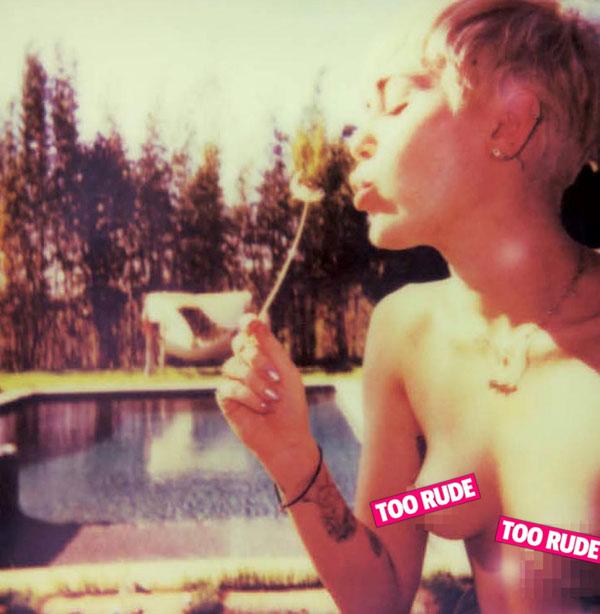 In a series of Polaroid's – taken by Cyrus' male friend Cheyne Thomas – the star gives fans an exclusive glimpse behind the scenes of her Bangerz tour, including nudes, nudes, and more nudes.
Article continues below advertisement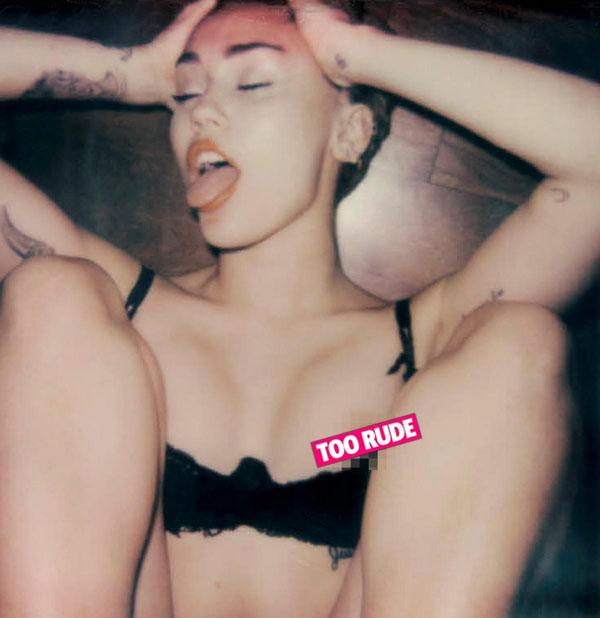 While undeniably risqué, the images also feel playfully cheeky, perhaps due to Cyrus' close relationship with Thomas.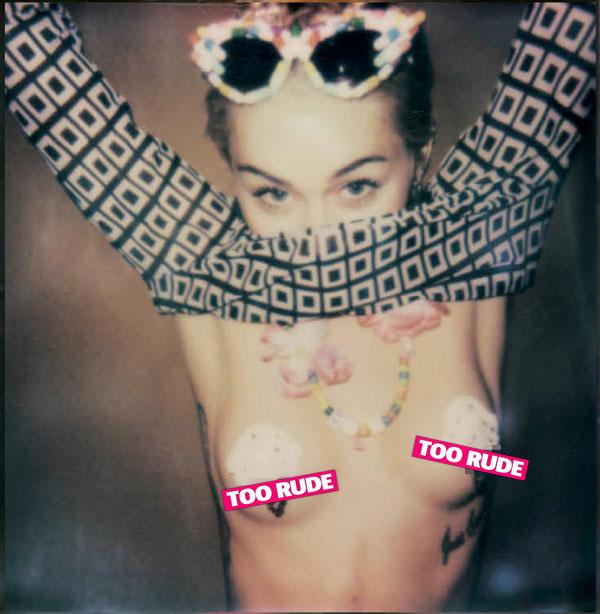 This is not the first time Cyrus has been questioned regarding the nature of their friendship. In late 2013, rumors circulated that the singer may have been cheating on then-fiancé Liam Hemsworth with her photographer pal.
Article continues below advertisement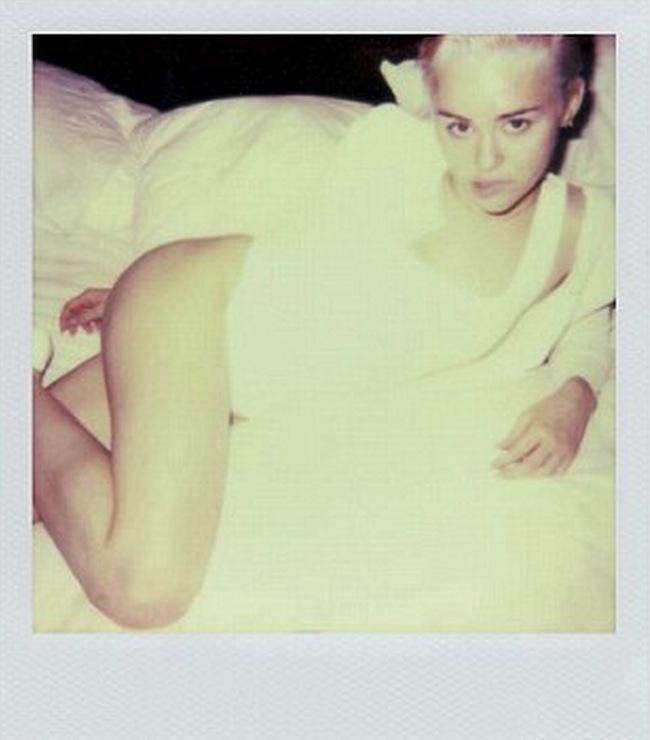 Miley continues to brush off any gossip, perhaps because she has bigger fish to fry in her romantic life, as of late.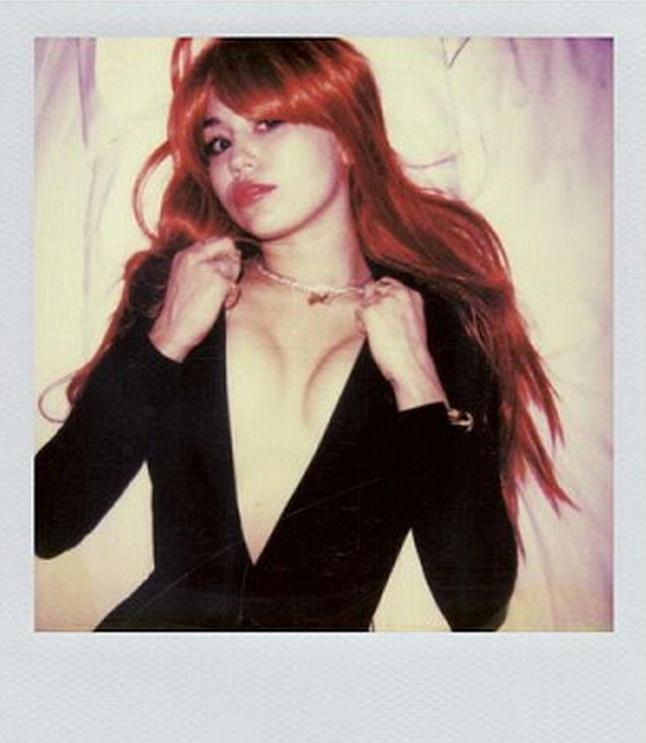 Now that the Hannah Montana star is dating Patrick Schwarzenegger, the NSFW photos are sure to raise eyebrows amongst the Kennedy clan.
Article continues below advertisement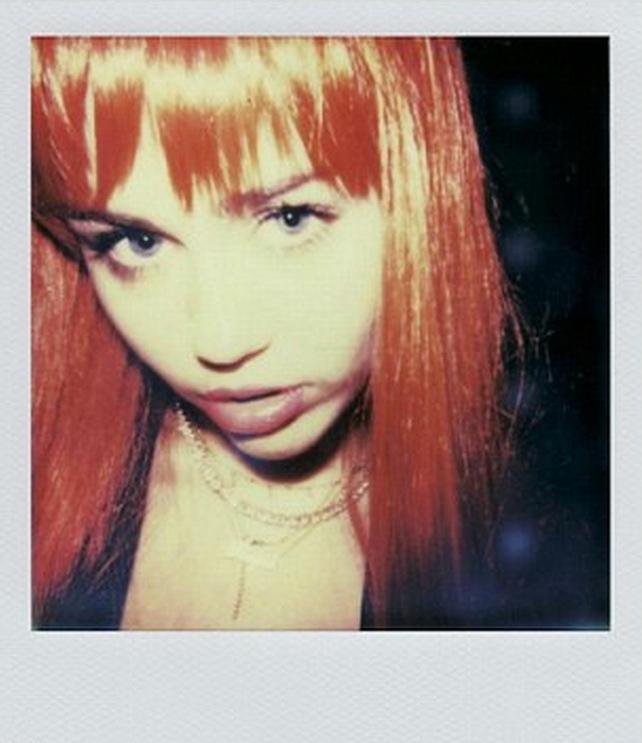 Of course, Miley's managed to ruffle a few Kennedy feathers already. Patrick's ultra-conservative mother, Maria Shriver, is reportedly mortified over the raunchy relationship.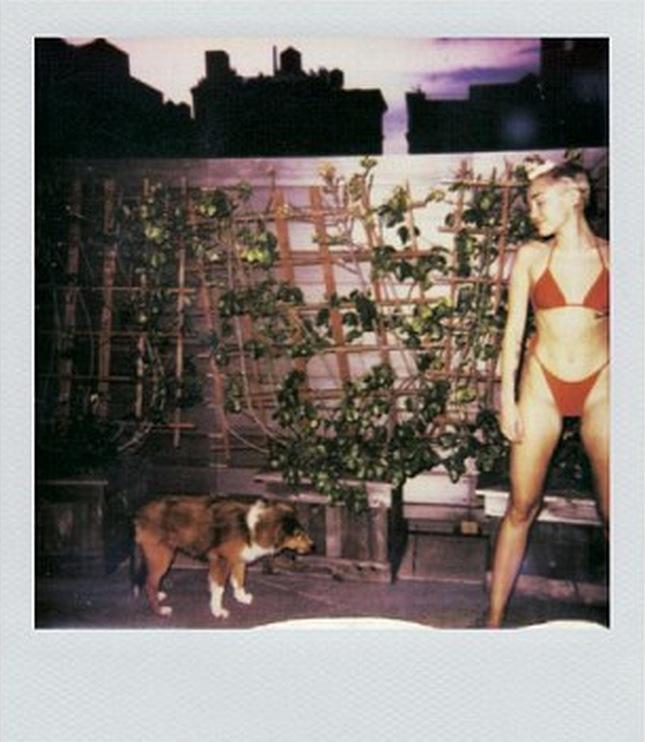 It didn't help that Miley's 22nd birthday party appeared to be an outrageous sex-themed bash.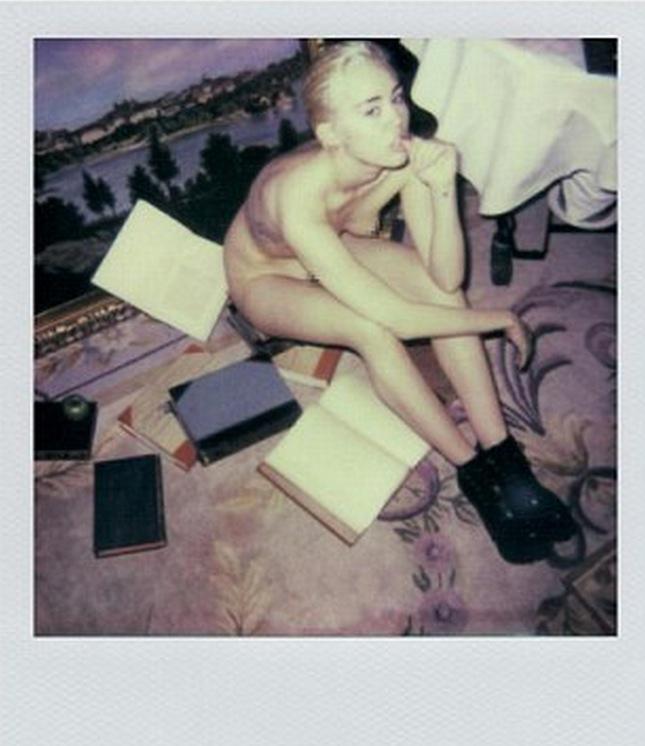 It can't get more shocking than this – or can it? Guess we'll have to wait and see.