Divorces, Feuds & A Facelift! Men On The Moon Secrets & Scandals Exposed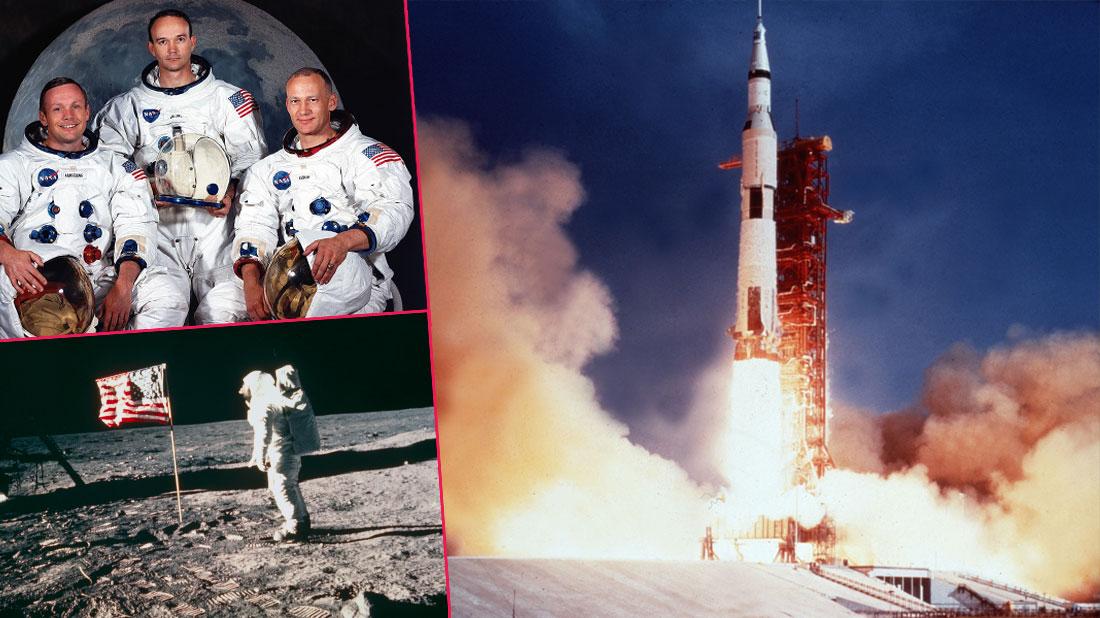 This week, the world is marking the incredible 50th anniversary of humans first landing on the moon.
America's Apollo 11 spacecraft launched on July 16, 1969 and astronaut heroes Neil Armstrong and Edwin "Buzz" Aldrin landed its Lunar Module Eagle four days later on July 20.
Armstrong became the first man to step on the moon six hours later, on July 21, uttering the famous phrase, "That's one small step for man, one giant leap for mankind."
Article continues below advertisement
The stoic astronaut later recalled of the experience, "It's an interesting place to be. I recommend it."
Second man Aldrin walked on the lunar surface 19 minutes after Armstrong.
He has said, "It's as lonely as hell out there. I peed in my pants."
Aldrin told another reporter, "Neil said he thought the moon was beautiful. I didn't think it was."
The third Apollo crew member, Command Module pilot Michael Collins, stayed in orbit around the moon.
While the late Armstrong, who died in 2012 at age 82, was first on the moon, Aldrin has had greater longevity on earth—he's still giving interviews at 89 and even competed on Dancing with the Stars in 2010.
Feisty Buzz blasted the recent Ryan Gosling movie First Man for not showing the planting of the United States flag on the moon.
Calm and quiet Armstrong and brilliant but complicated Aldrin couldn't have been more different, and reportedly were rivals and rarely spoke after their historic feat.
The men achieved global fame for their two and a quarter hour moon walk, but their lives included many private struggles.
Armstrong tragically lost a child and went through a divorce and Aldrin has had three failed marriages.
The second man on the moon also got a facelift and was embroiled in a bitter battle with his children!
Scroll through RadarOnline.com's gallery for more on the secrets and scandals of astronauts Armstrong and Aldrin's lives.
Sad End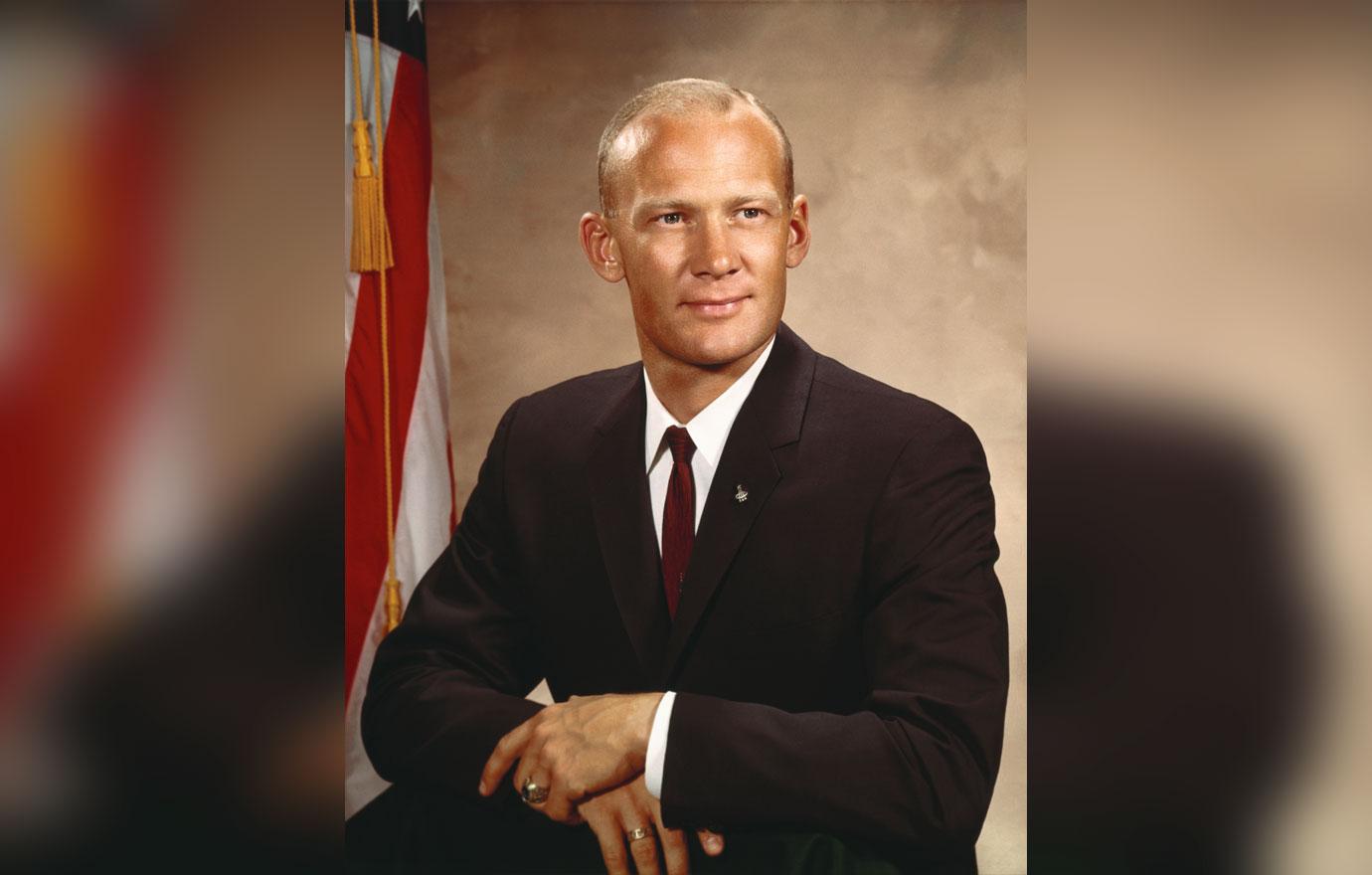 Aldrin's mother had the unbelievable name of Marion Moon. But just before her son's lunar mission, she killed herself because she didn't think she could handle his astronaut fame.
Article continues below advertisement
Out Of This World Feud?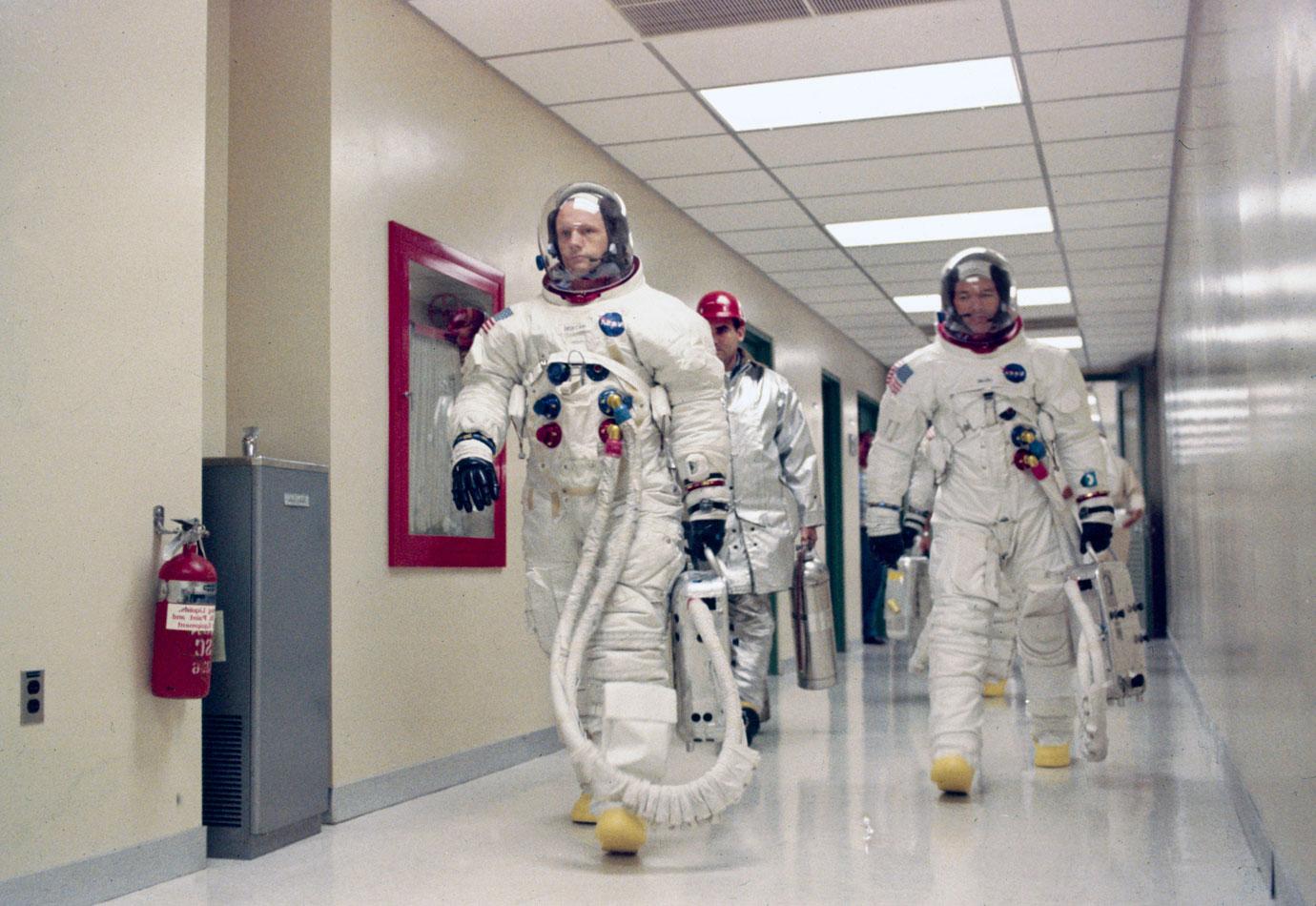 Armstrong and Aldrin allegedly had a frosty relationship before, during, and after the moon landing. Years later, Aldrin told an interviewer when asked if they'd stayed in touch, "Not that much. Hardly at all. He doesn't let me know what he's doing."
Article continues below advertisement
Stage Dad?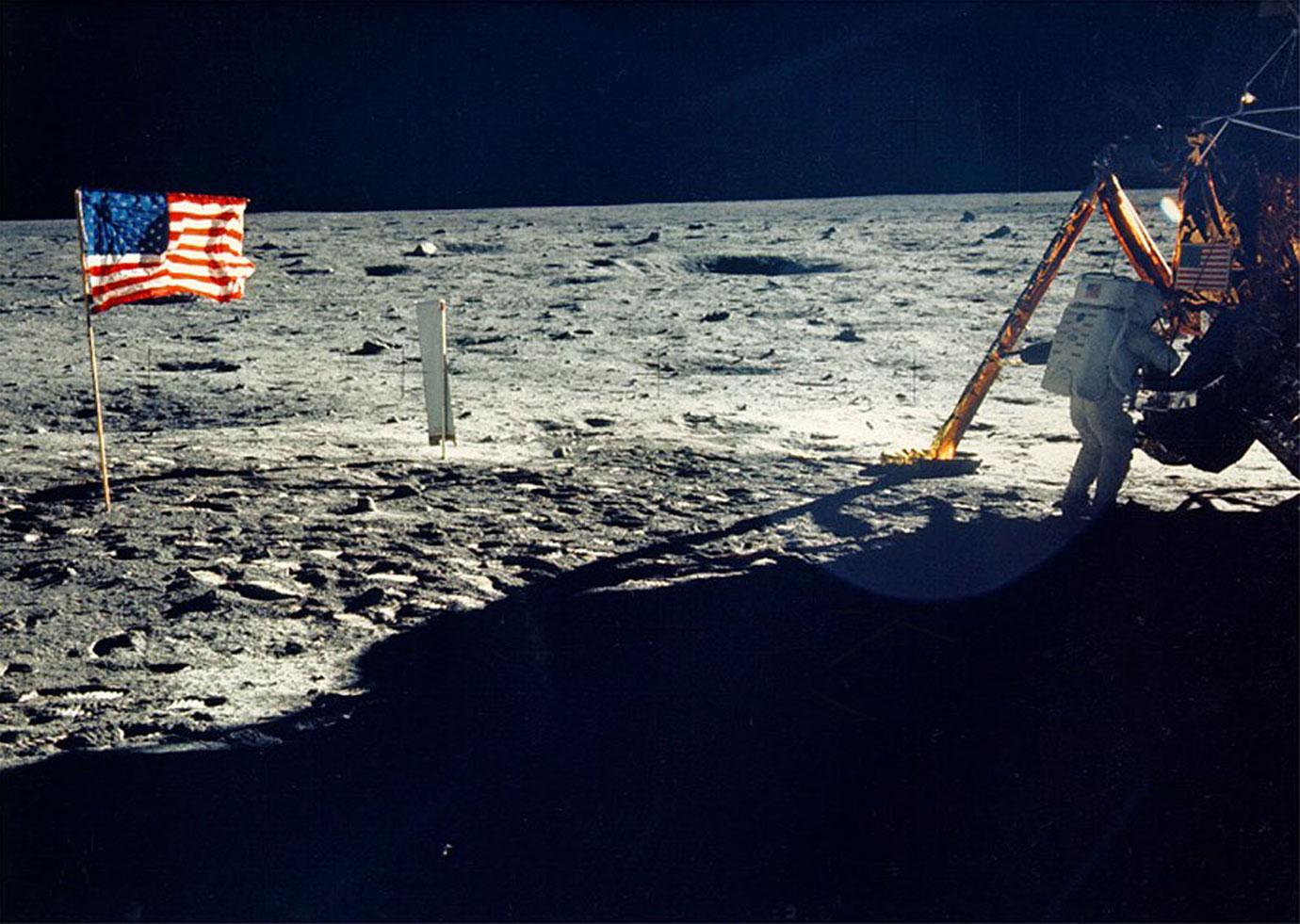 Jim Donovan's book Shoot For The Moon claimed that Aldrin's well-connected aviator father, Edwin Sr., lobbied for his son to be the first man on the moon instead of Armstrong. But it wasn't to be and Aldrin's first wife Joan later said Buzz was privately "devastated." Armstrong told 60 Minutes in 2005: "I wasn't chosen to be first. I was just chosen to command that flight. Circumstance put me in that particular role."
Article continues below advertisement
Little Girl Lost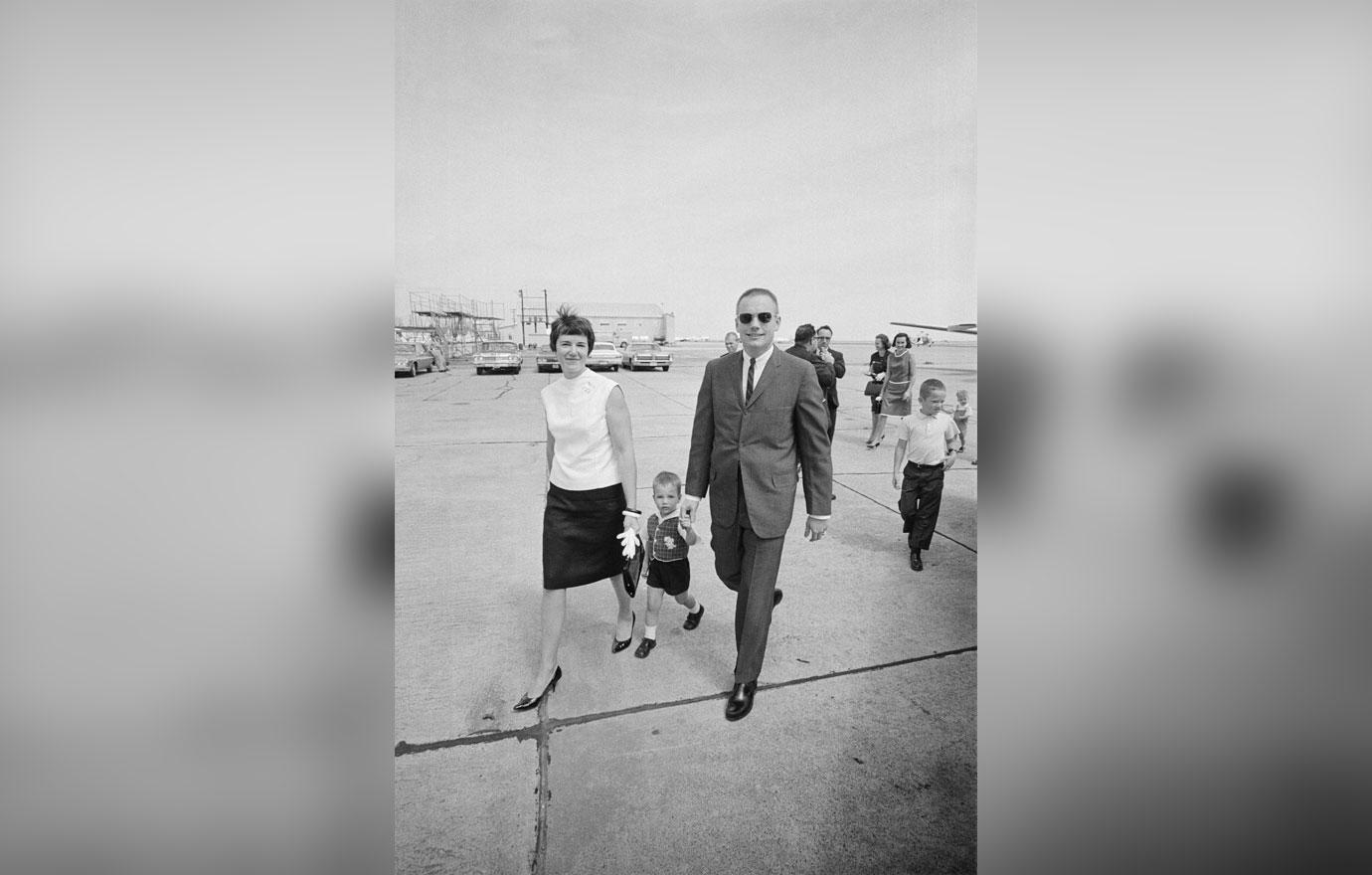 Armstrong suffered the family tragedy of his life years before the moon landing when his daughter Karen by first wife Janet died at age 2. Medical tests had shown that Karen suffered from a malignant tumor growing within part of her brain stem. She succumbed to pneumonia in 1962.
Article continues below advertisement
We Have Lift Off!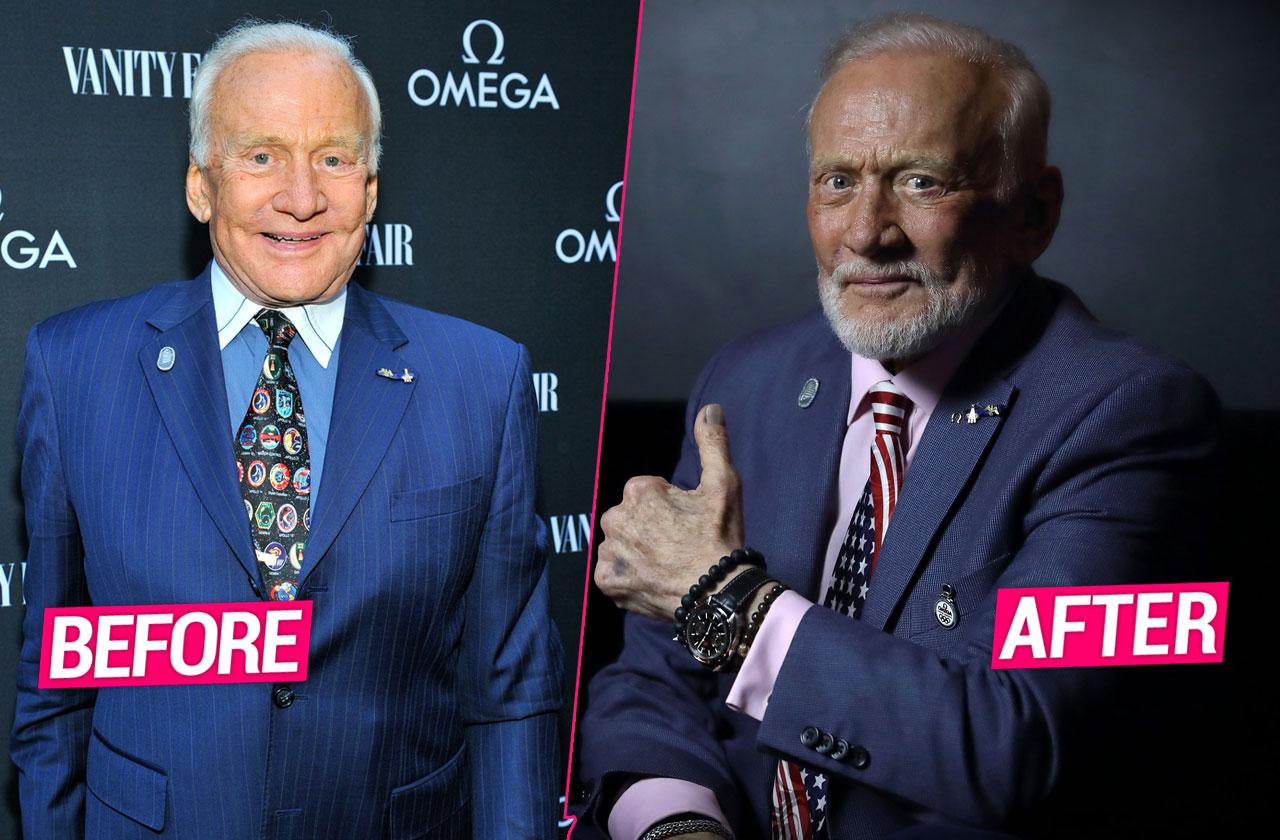 In 2007, Buzz admitted he'd had a face lift. Aldrin told Time magazine, "It's kind of funny, but I've been exposed to a lot of G-forces as a fighter pilot and in space That cause a sagging jowl that needed some attention."
Article continues below advertisement
Second Man's First Marriage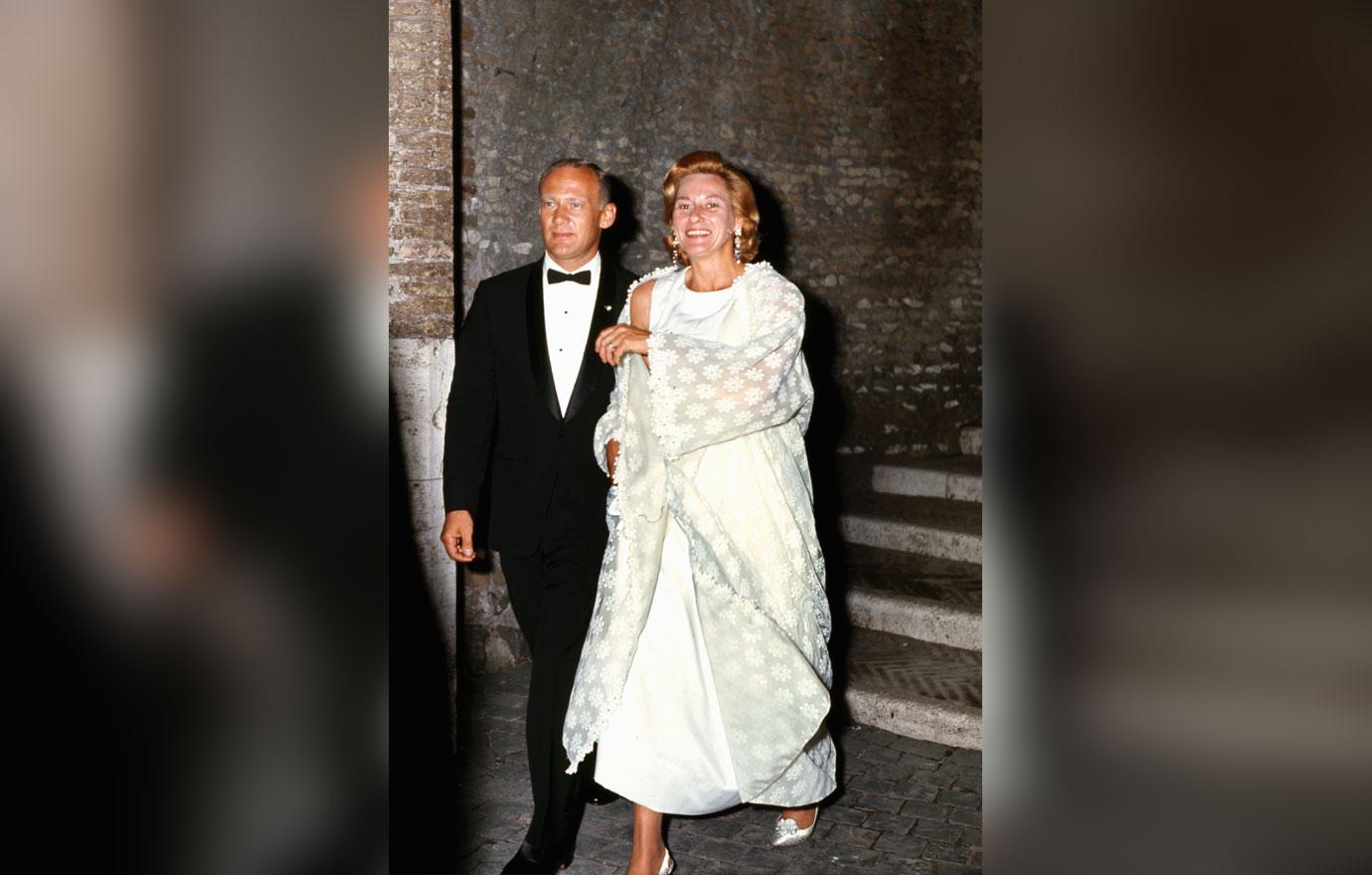 Aldrin first got married to Joan Archer in 1954. But according to the book The Astronaut's Wives Club, he could be "heartbreakingly cold" towards her. He once gave Joan a monkey for Christmas and the animal would bare his teeth, make obscene gestures and dance around mocking her. She told him "It's either the monkey or me" and Aldrin reportedly just gave her a look. They divorced following his return from the Moon in 1969.
Article continues below advertisement
Another Aisle Walk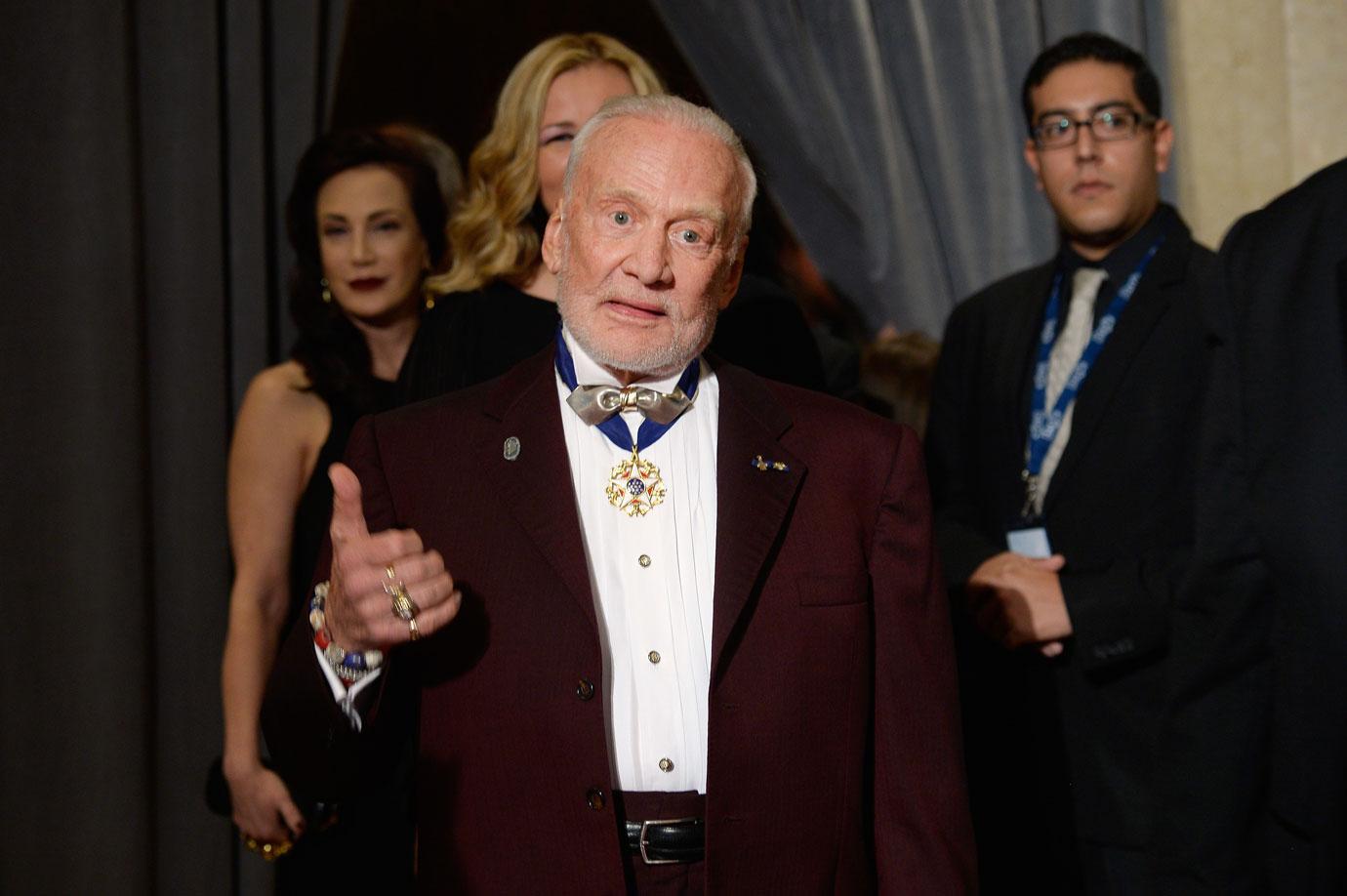 Aldrin's second marriage, to Beverly Van Zile, only lasted from 1975-1978, when it ended in divorce.
Article continues below advertisement
Third Time Not Charm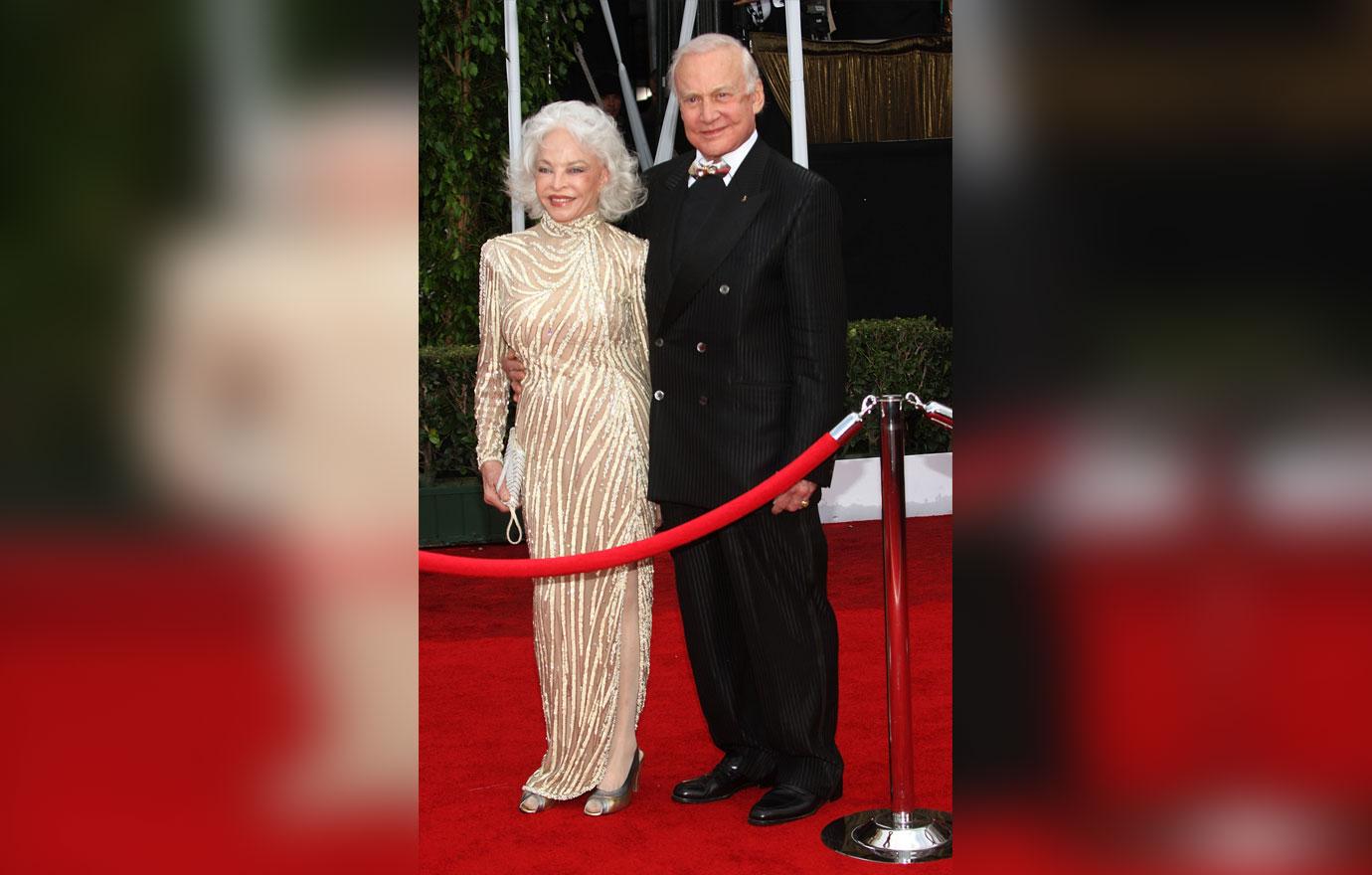 Astronaut Buzz married for a third time, to flamboyant Lois Driggs Cannon, in 1988. But this union didn't last either and the divorce was final in Dec. 2012. Aldrin reportedly had to fork over a lot of cash in his settlement to Lois.
Article continues below advertisement
Marriage Woe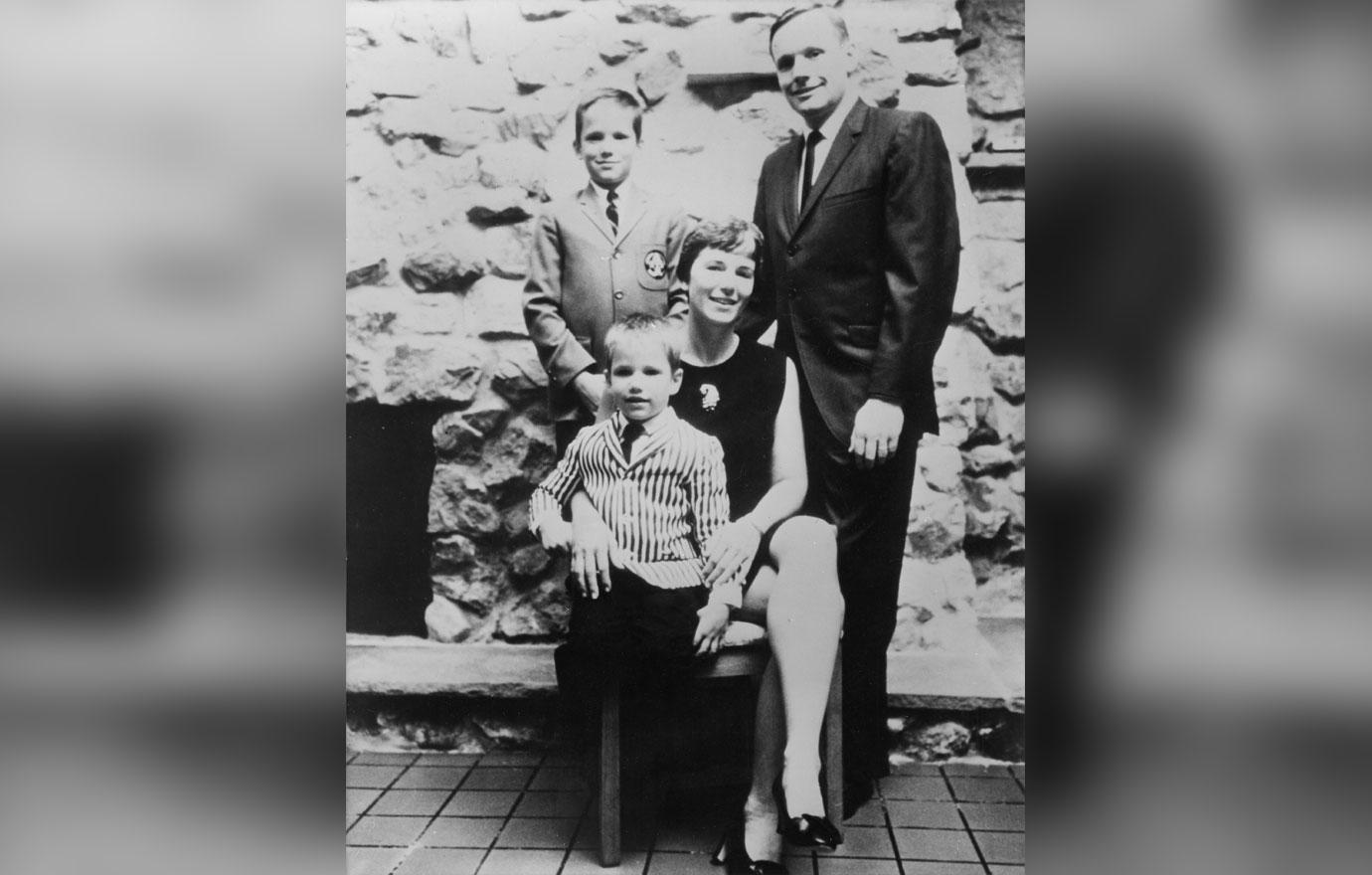 Neil and his first wife Janet tied the knot in 1956 and divorced in 1994. Neil was reportedly "emotionally unavailable" to her, especially in the sadness after their daughter Karen's death. Janet passed away in 2018.
Article continues below advertisement
Bottles Of Booze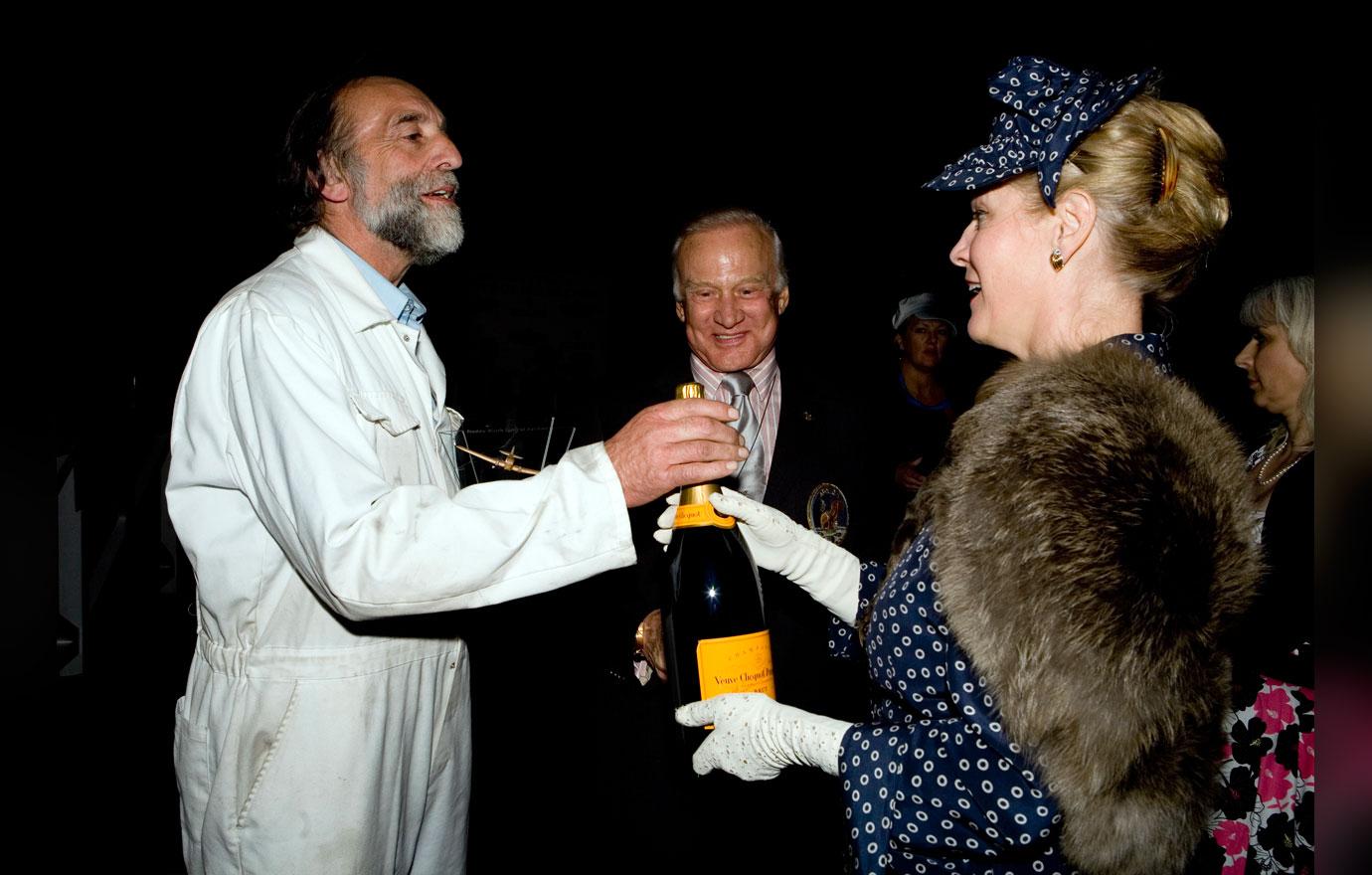 Aldrin has admitted struggling with depression and alcoholism after coming back from the moon. "I felt discouraged, disappointed," he has said of that time in his life. But he got his act together and now has been sober for years.
Article continues below advertisement
Love Again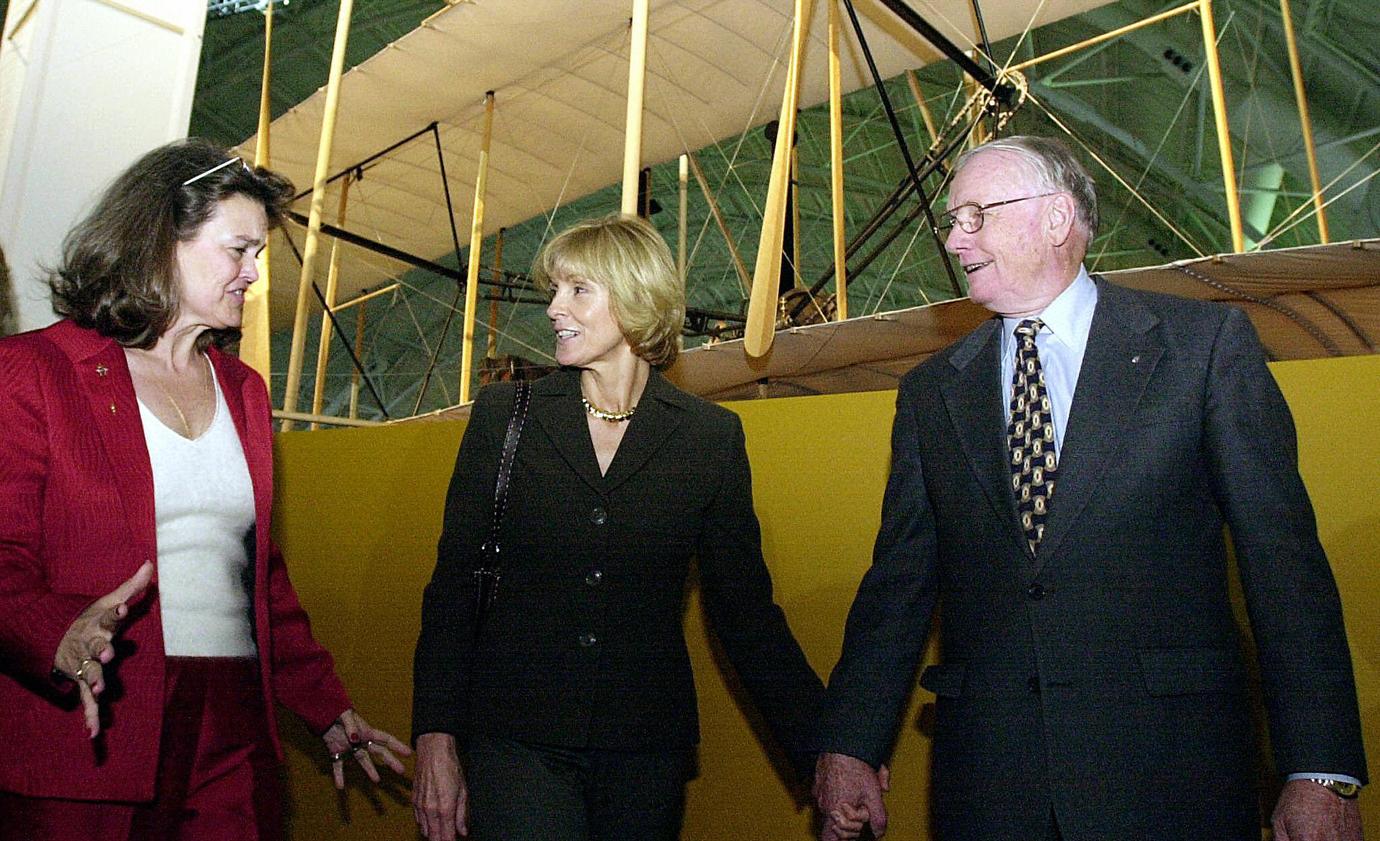 Armstrong married second wife Carol, who was 15 years younger than him, in 1994, not long after his divorce from first spouse Janet. Their relationship appeared happy and Armstrong and Carol were still married at the time of his death.
Article continues below advertisement
Court Battle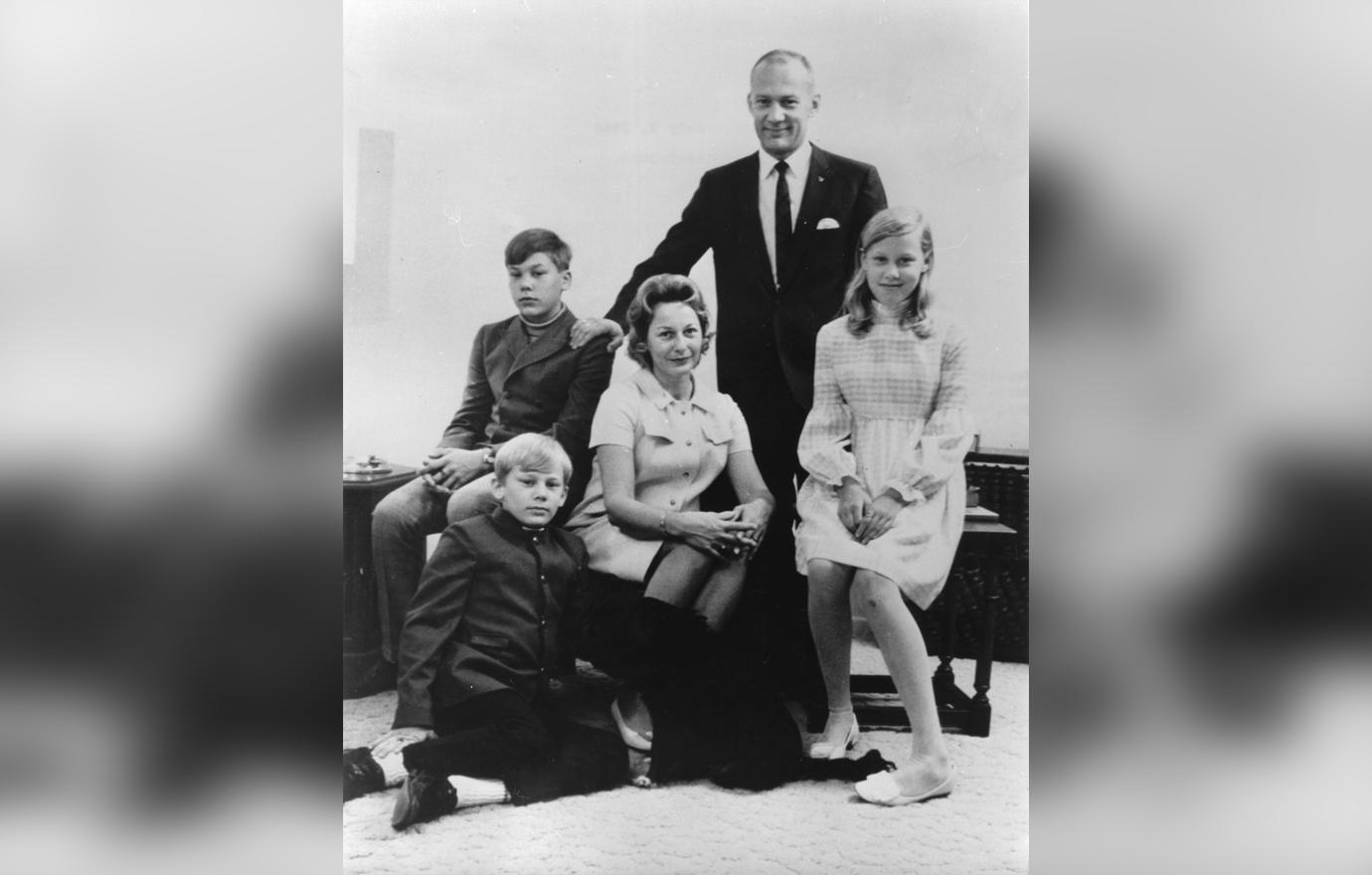 In 2018, Aldrin sued two of his children, Andrew and Janice, and a former business manager, accusing them of misusing his credit cards, transferring money from an account and slandering him by saying he has dementia. The suit came a week after Andrew and Janice filed a petition claiming their father was suffering from memory loss, delusions, paranoia and confusion and asked for the court to name them his legal guardians. During the bizarre fight, Aldrin claimed that they had "forbidden" him from marrying again. It ended when his children withdrew their petition and he dropped the lawsuit in March 2019.
Article continues below advertisement
Spaceship To Cadillacs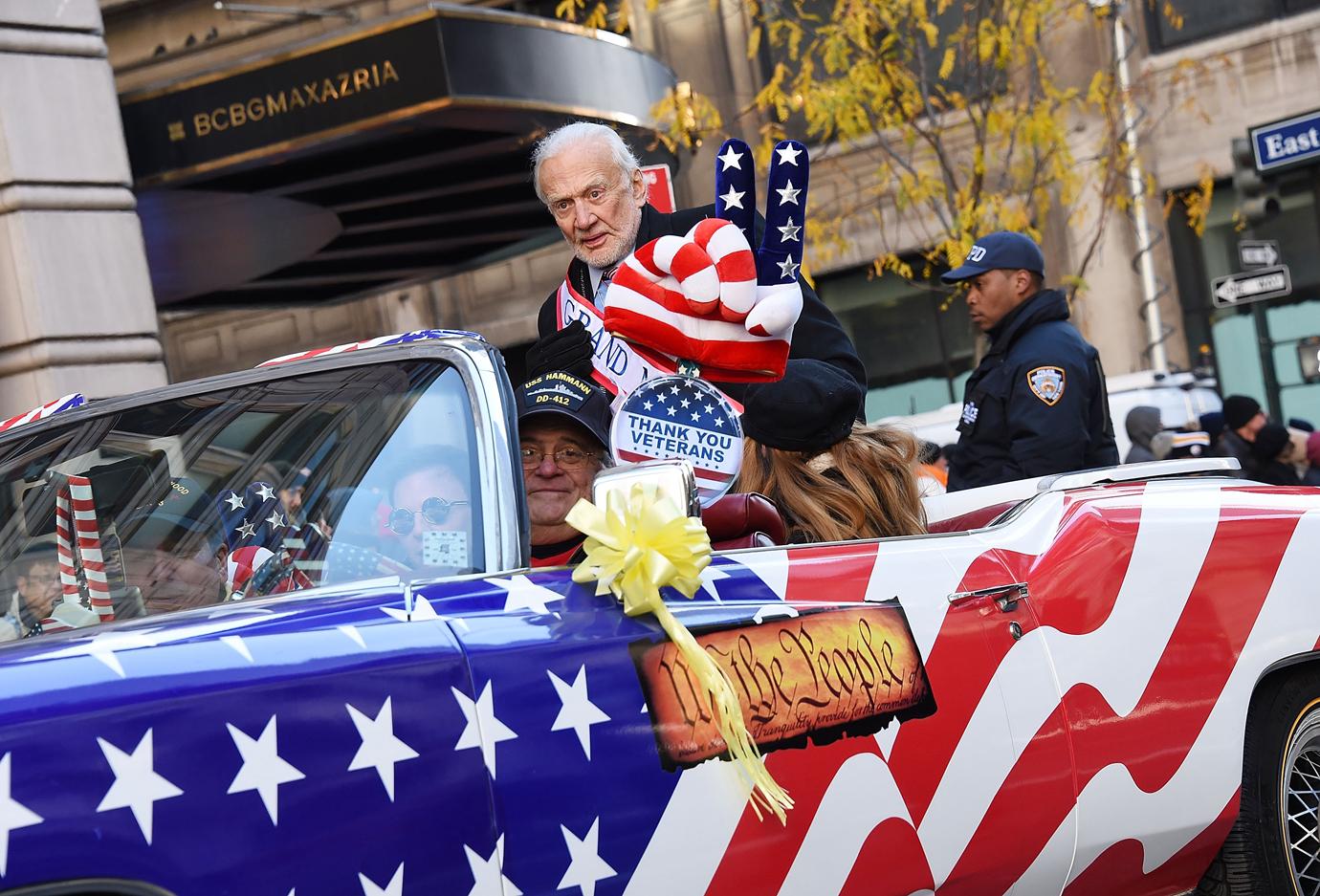 Aldrin told The Guardian that after his moon mission fame, he fell on hard times and briefly worked as a Cadillac car salesman in Beverly Hills. He opined, "You get a job as a car salesman and you're a horrible car salesman. What does that do to a person's ego?"
Article continues below advertisement
Freak Accident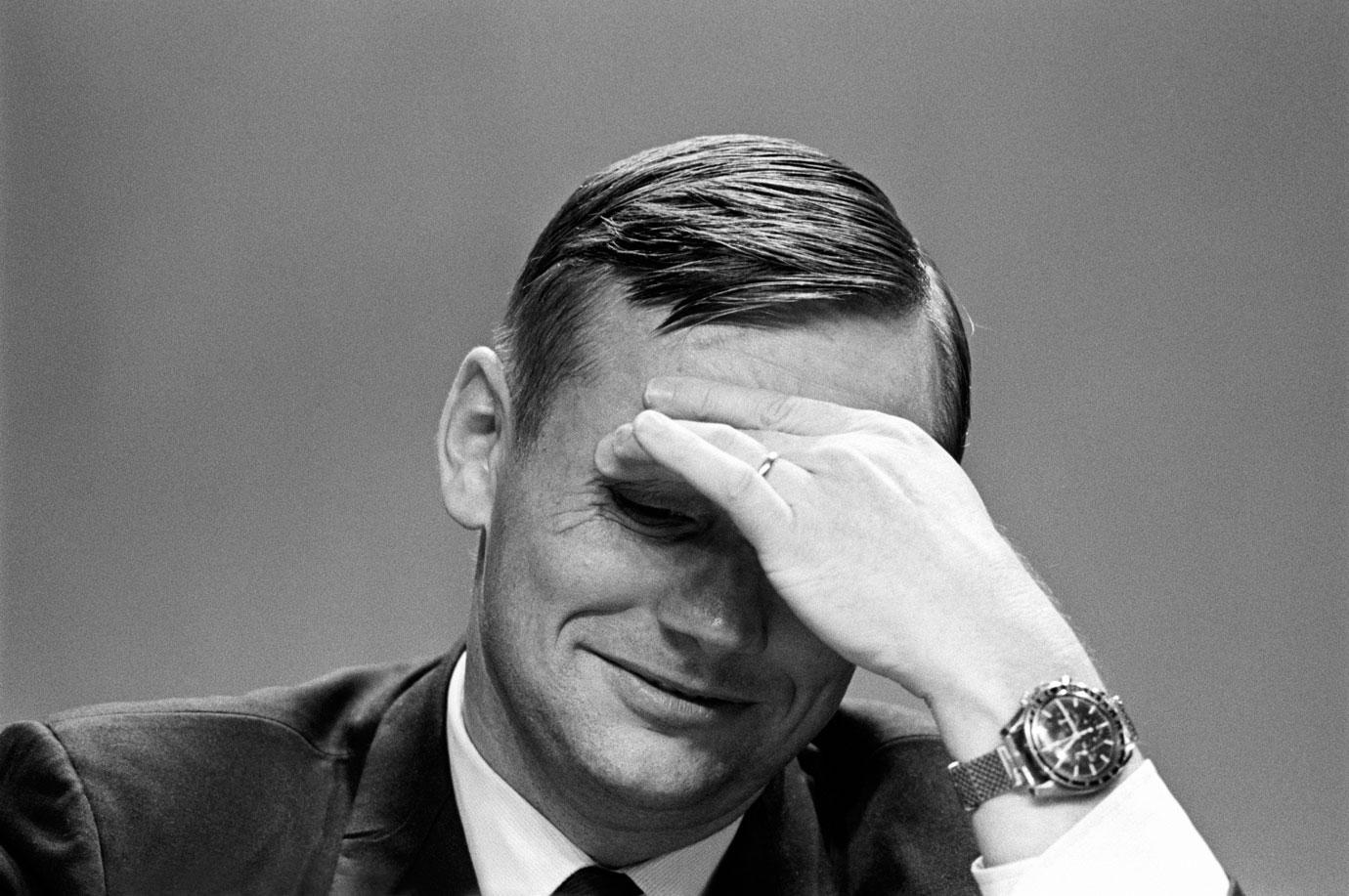 Armstrong had some near-death experiences with NASA, but almost lost a finger on earth. In November 1978, Armstrong jumped off the back of his grain truck and his wedding ring got stuck in the wheel, tearing off the tip of his left hand's ring finger. The astronaut alertly put his finger piece on ice, and surgeons were able to reattach the digit at a Kentucky hospital.
Article continues below advertisement
Last Days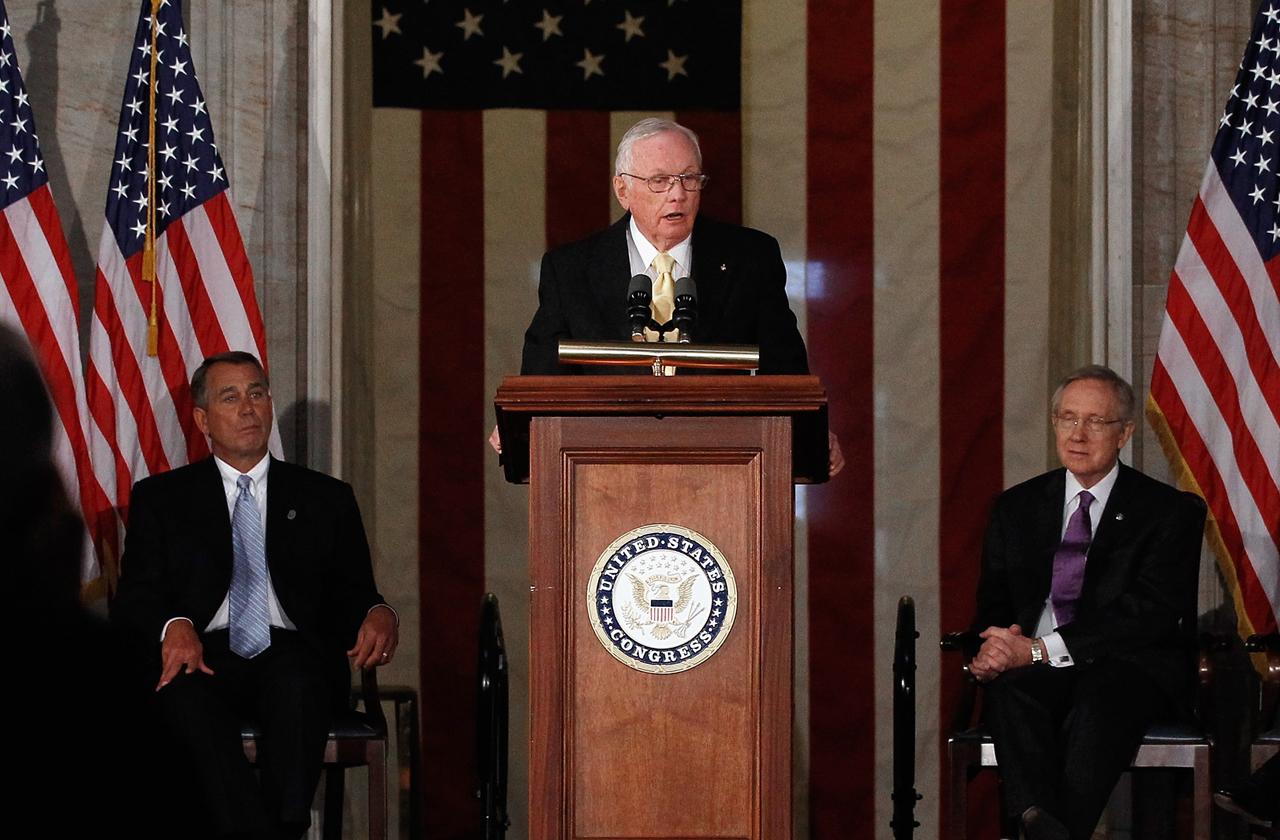 The first man on the moon had heart surgery in 2012 and appeared to be recovering. But Armstrong died following the complications. Now Aldrin, the second man on the moon, and Command Module pilot, Collins, 88 will be the survivors celebrating the Apollo 11 50-year anniversary.