Married Dolly Parton Spends Time With Mystery Man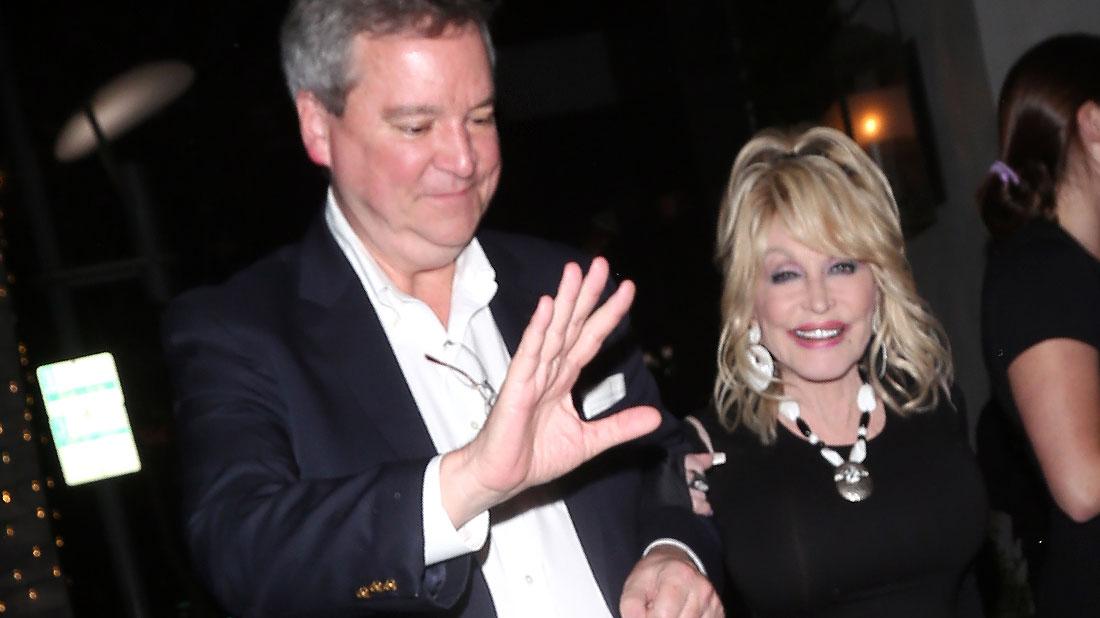 Dolly Parton hung out with a mystery man in Beverly Hills on Friday night, April 5, 2019.
She and the man were spotted enjoying each other's company over dinner and as they departed the restaurant, her hands were clutched tightly around him.
As Radar readers know, Parton has been married to her husband Carl Dean for nearly 53 years, but he's rarely ever been seen and not much is known about their private life.
Article continues below advertisement
Radar once exclusively reported that the "Coat of Many Colors" singer's insomnia was driving her husband crazy and was "a huge reason why she and Carl have separate bedrooms."
She also admitted to Good Morning Britain that he's not the biggest fan of her music.
Despite not listening to her records, she insisted that Dean, 76, is supportive and very much "proud" of her.
"We like each other, we respect each other, we've always had a good time. He's crazy and I'm crazy. We laugh a lot and I think that's been one of the most precious parts of our relationship," she told GMB.
In a cover story with PEOPLE, the "I Will Always Love You" hitmaker, 73, opened up a little more about their "great relationship."
"I always joke and laugh when people ask me what's the key to my long marriage and lasting love," continued the singer. "I always say 'Stay gone!' and there's a lot of truth to that. I travel a lot, but we really enjoy each other when we're together and the little things we do."
The two met in Nashville when the country singer was 18 and Dean was 21. They eloped two years later, in 1966 in Ringgold, Georgia, after her record label tried to discourage her from getting married.
Although Parton insists her marriage is just fine, she was all smiles with her mystery companion. Click through Radar's gallery to see photos of their night out!
Who's That Man?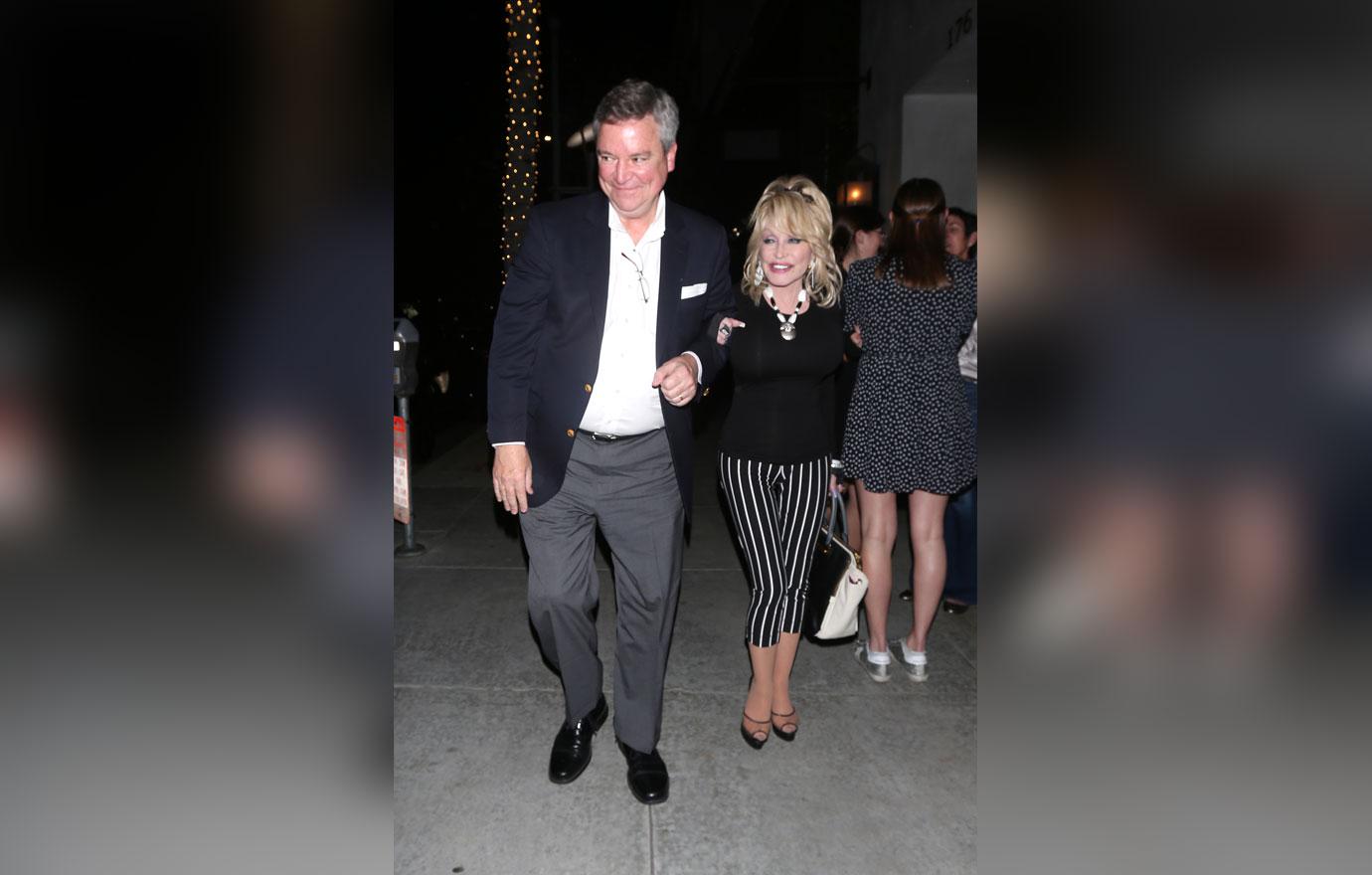 Singer Dolly Parton spent some time eating out with a mystery man in Beverly Hills.
Article continues below advertisement
Long Dinner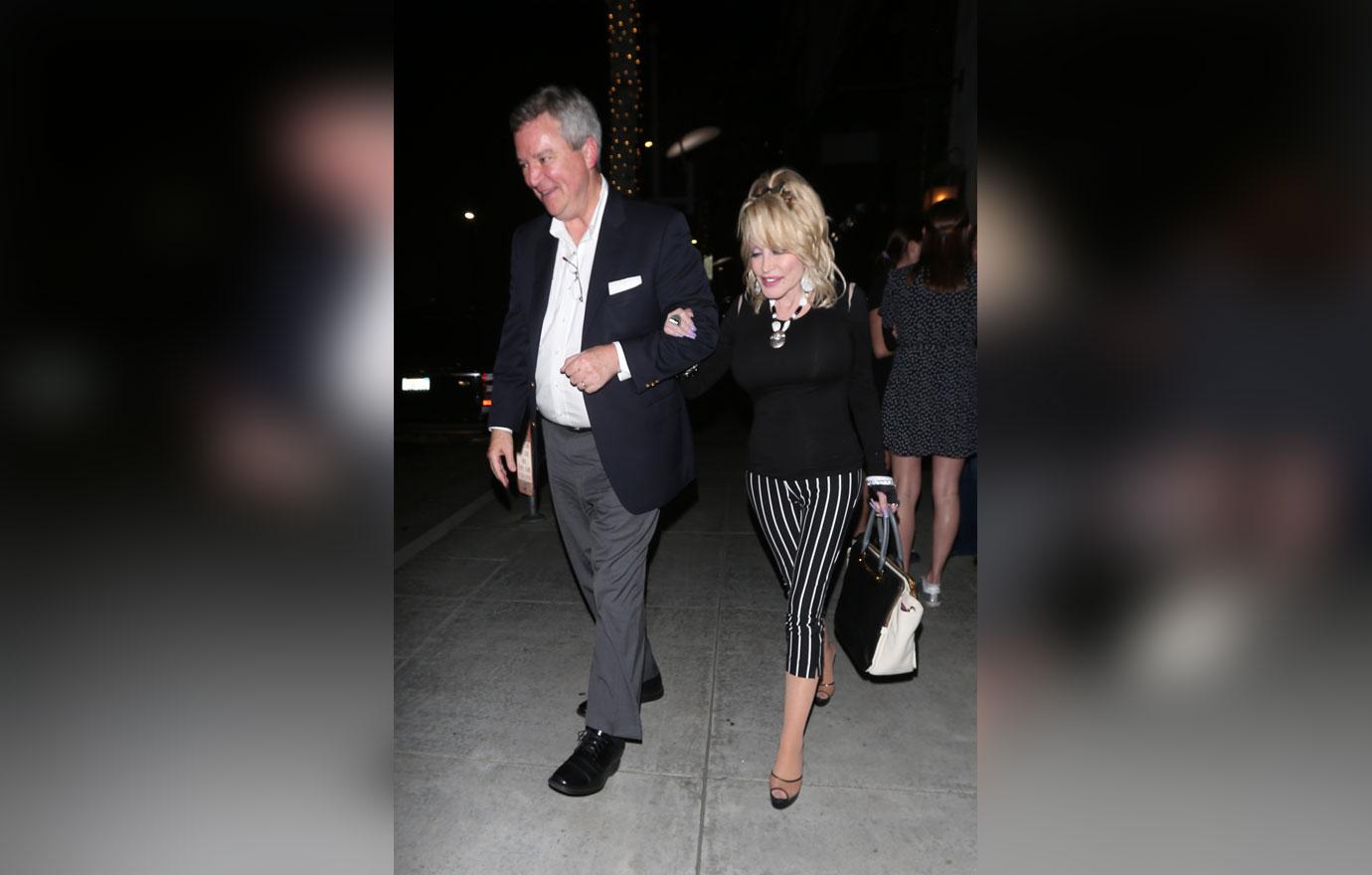 The pair lingered for at famed Spago's restaurant for two hours before they were spotted leaving the establishment.
Article continues below advertisement
Bliss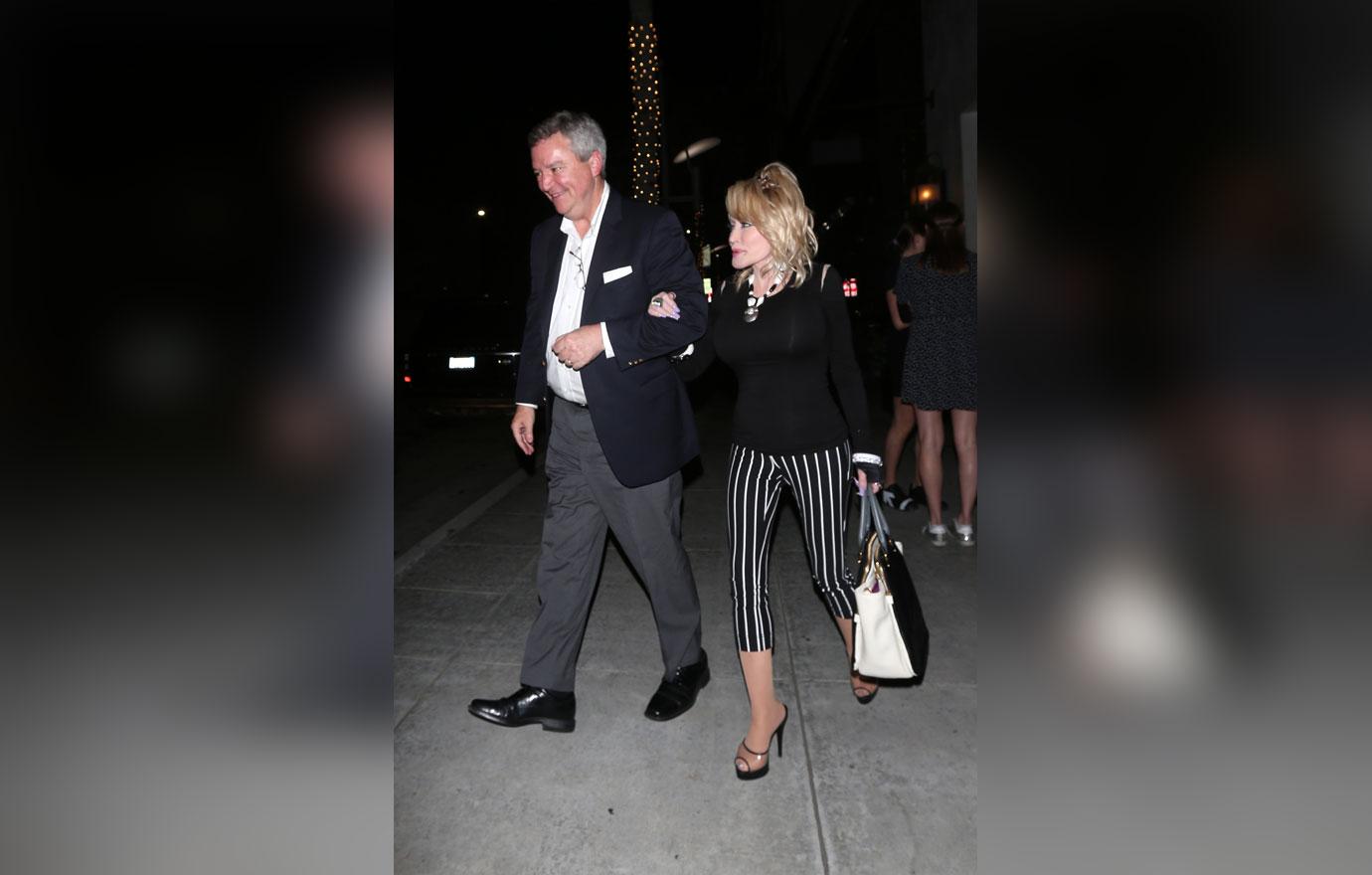 The country singer and the guy wore big smiles as they walked together arm in arm.
Article continues below advertisement
Classy Look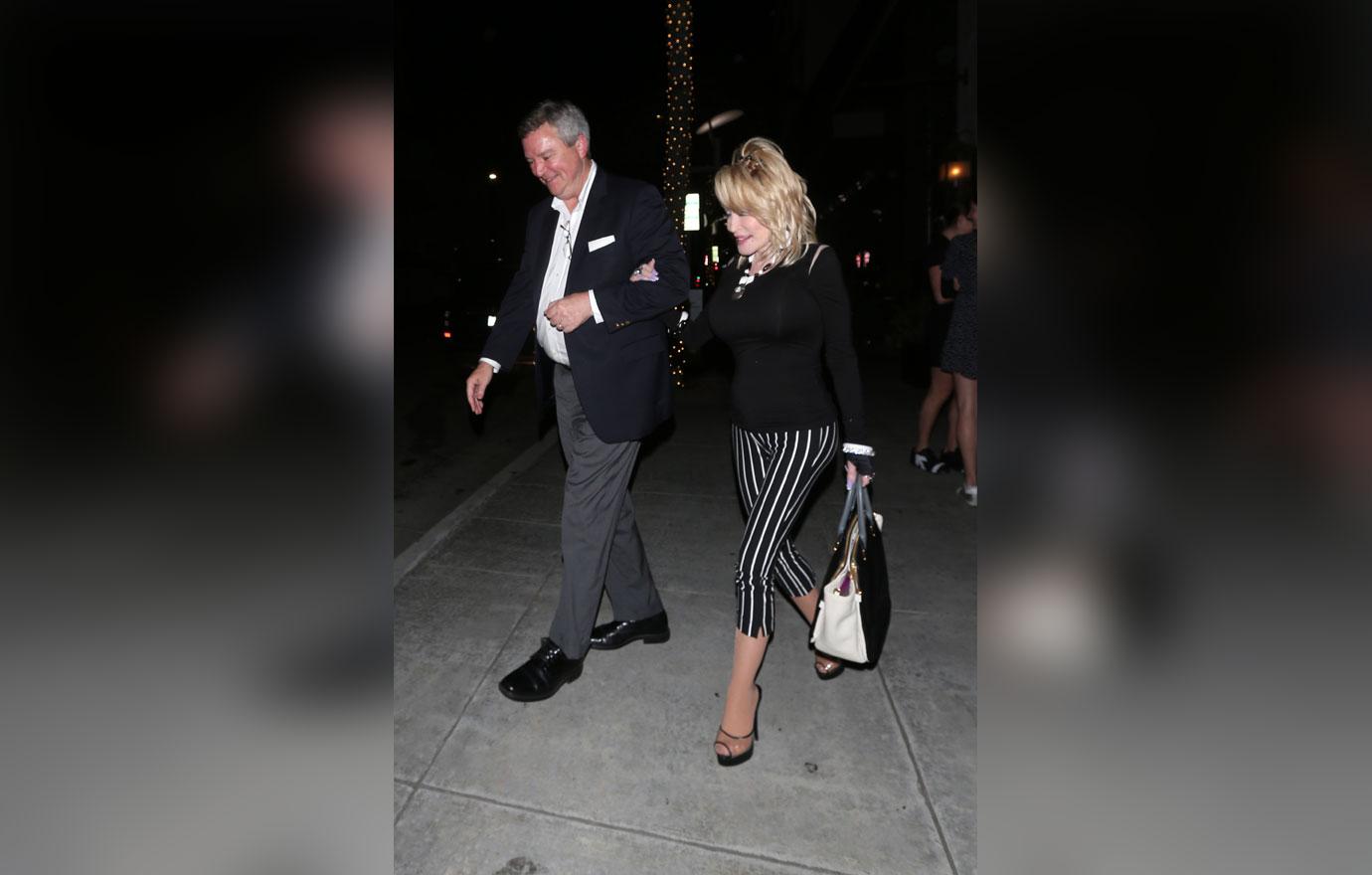 The country superstar wore a black and white striped pants and black top which complemented his white shirt, grey pants, and navy blue blazer.
Article continues below advertisement
Long Marriage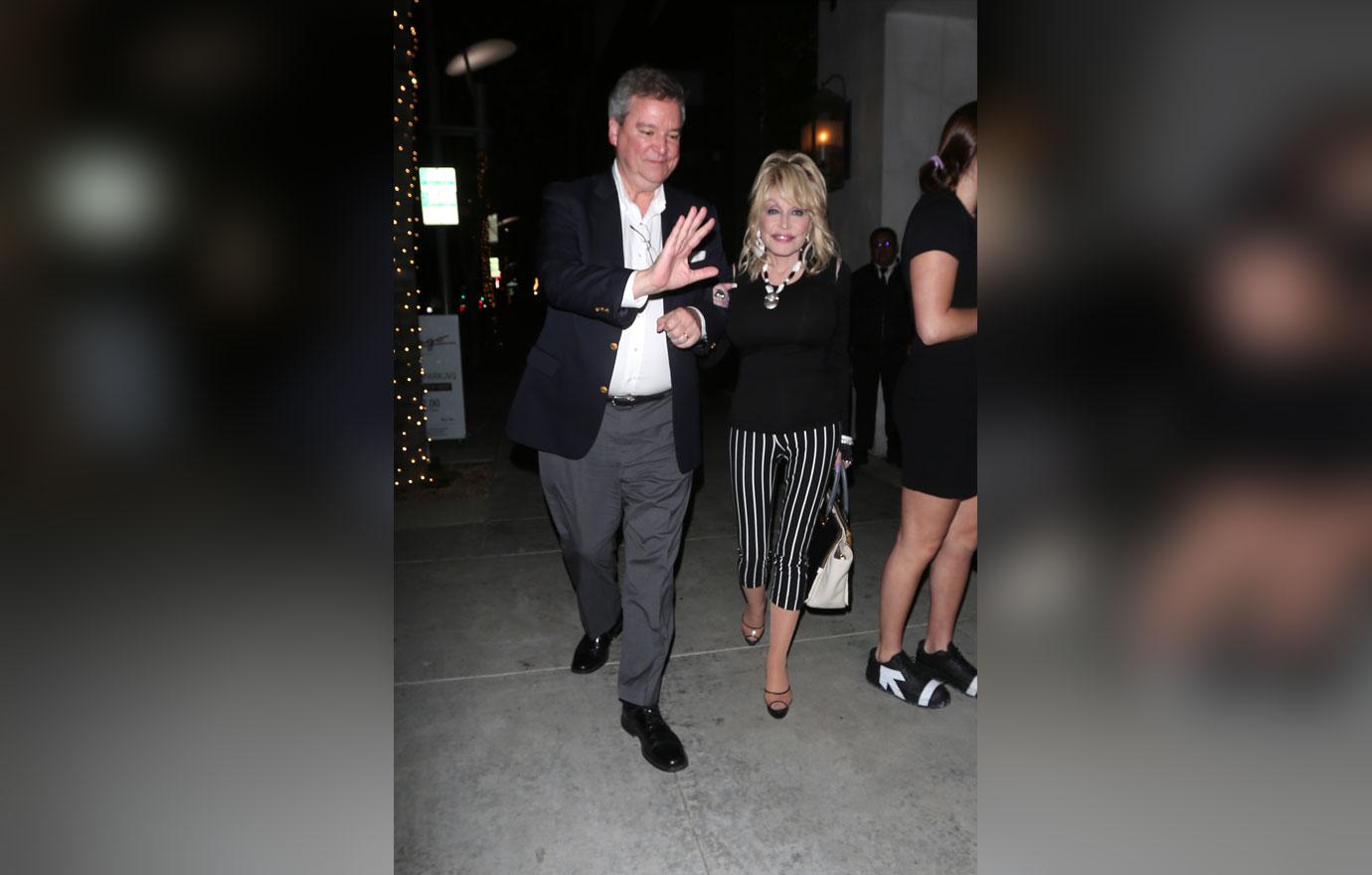 Parton and husband Dean will celebrate their 53rd anniversary in May. They have no children together. For their fiftieth anniversary, the two renewed their vows in a "beautiful ceremony" inside their Nashville home.