Exclusive
Leah Messer & Ex-Hubby Jeremy Back Together As 'Teen Mom' Cheating Scandal Explodes!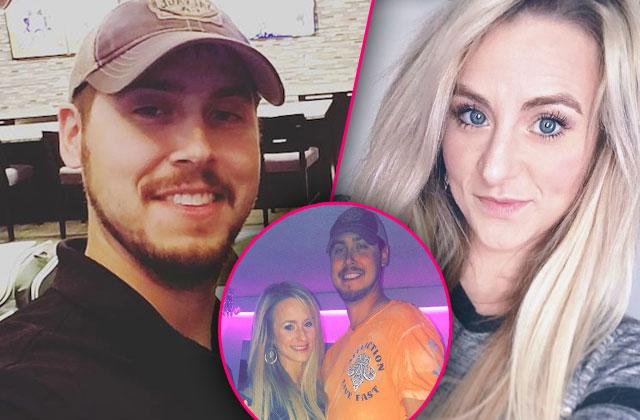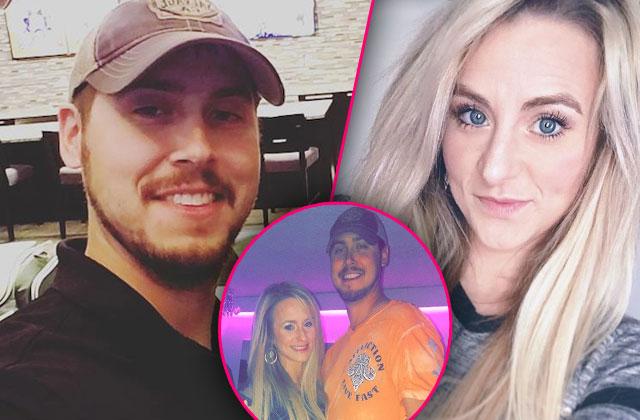 Leah Messer and Jeremy Calvert got back together over the weekend – and their reunion unleashed a new Teen Mom 2 cheating scandal! Calvert's ex-fiancé accused him of cheating yet again after he was photographed with his ex-wife.
Article continues below advertisement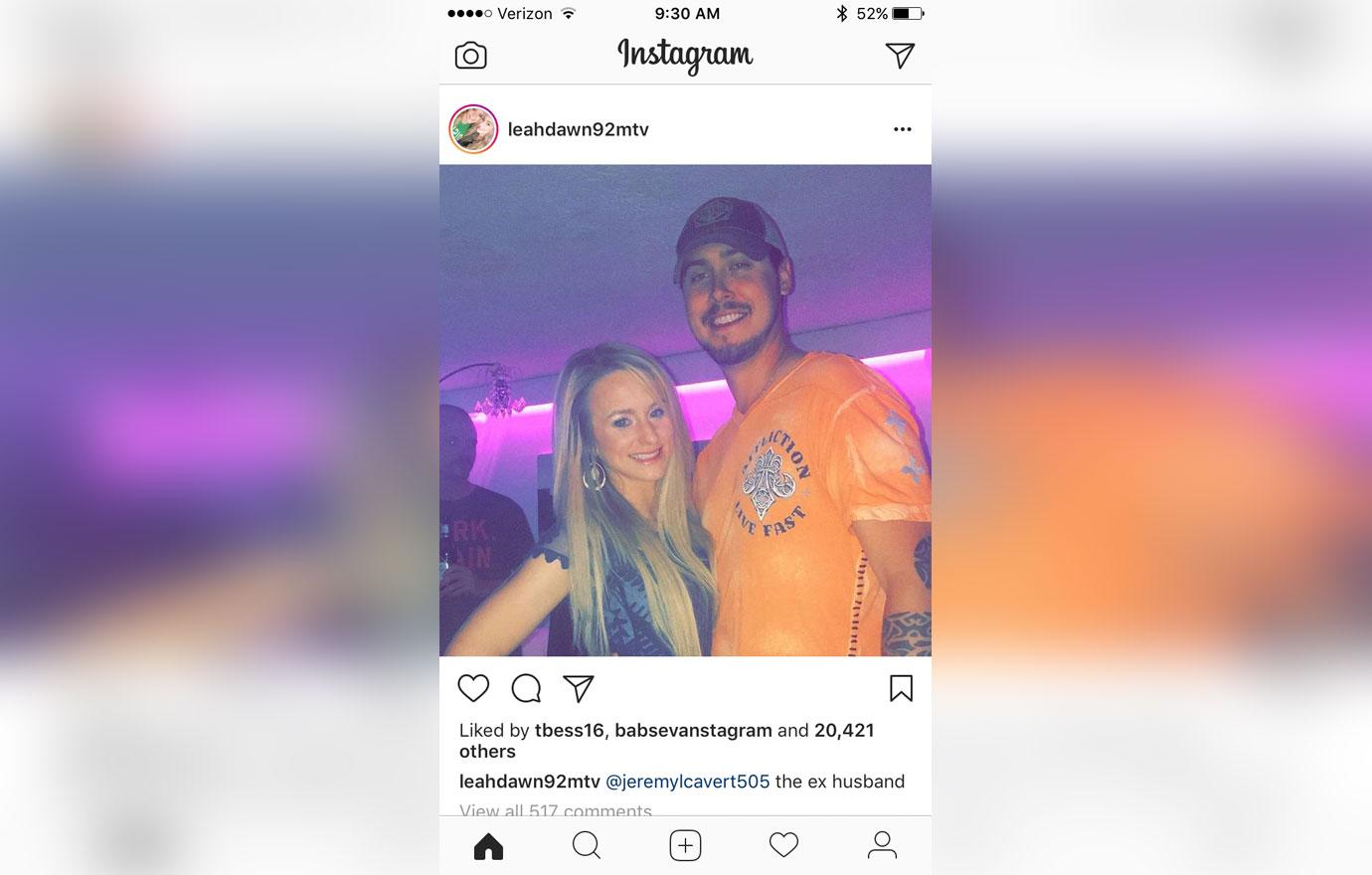 1
In a second steamy shot, she wrote, "Just a little fun, that's all!"
Article continues below advertisement
2
Although the exes reunited, they aren't dating again. "Being friends with your ex shows you two are mature enough to get over the fact that you weren't meant to be together," Calvert posted on Instagram.
3
But their boozy night out didn't sit well with Calvert's ex-fiancée Brooke Wehr, as she posted a now-deleted photo of her in bed with a Calvert look-alike! "When u don't feel good and it's time for bed," she captioned the hot-and-heavy snap.
Article continues below advertisement
4
Calvert fired back over social media, "Never sacrifice your class to get even with someone who has none. Let them have the gutter. You take the high road." He captioned the quote, "This is so true, I'm for sure going to start doing this, time to wise up and get my head out of my a**... so glad I didn't mess up again and rolled out timing was perfect… give her the unfollow button everyone thanks."
5
But the drama didn't end there, as Wehr then posted a text conversation of Calvert telling her best friend that he's "telling Brooke bout us for sure now." "Everyone wants to call me a liar and cheater and everything else," she captioned the conversation. "Here's a screenshot between my best f*****g friend and Jeremy who had been hooking up behind my back the whole f*****g time we were together. These two sorry excuses for human beings are literally the scum of the earth."
Article continues below advertisement
6
7
"We tried to work things out and we got back together," Calvert said of Wehr. "About two weeks later, we had a talk and she basically told me that she needed me to move to Ohio where she lives, and stop being on the road for work so much in order for our relationship to work. I wasn't going to walk away from my home in West Virginia or my career, so we ended things again. There was no arguing or anything, just a clean break."
Article continues below advertisement
8
He said of the text message, "But at the time we hooked up, I was single. This happened last winter, and Brooke was with someone else at the same time. We were broken up, and I never thought Brooke and I would get back together. We did it one time and it was over. Afterward, Brooke and I got back together and it was kind of awkward, so Brooke's friend and I kept our mouths shut."
9
He added of getting back together with Messer, "Me and Leah are not back together, we're strictly friends. If I run into my ex-wife, we're going to act like mature adults for the sake of our child. If people don't understand that they can kiss my a**."
We pay for juicy info! Do you have a story for RadarOnline.com? Email us at tips@radaronline.com, or call us at (866) ON-RADAR (667-2327) any time, day or night.