Exclusive
BREAKING NEWS: Larry King In Talks With Attorneys As Wife's Cheating Scandal Explodes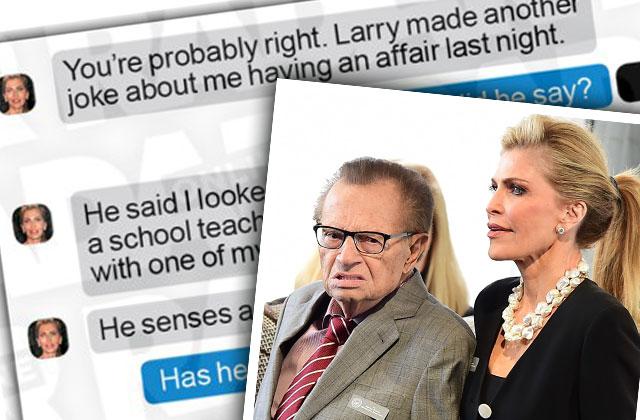 Larry King has had enough! The 82-year-old is already in talks with divorce lawyers, according to a source, after RadarOnline.com published the raunchy sex messages his wife exchanged with her lover, blowing open her illicit affair. Click through the gallery to find out what legal moves he's making as the affair story explodes.
Article continues below advertisement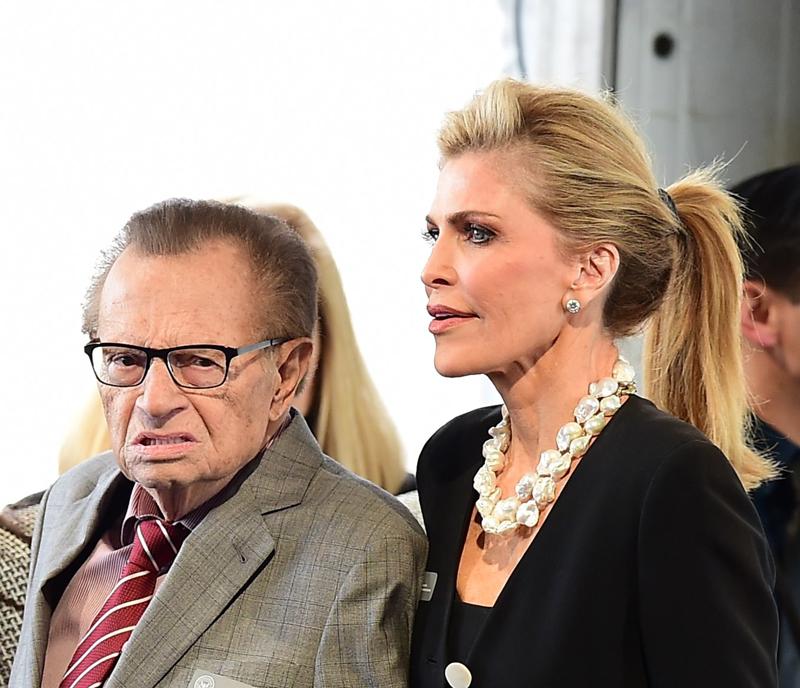 Shawn King's torrid affair has infuriated her TV star husband, with the exposure of the raunchy text messages sending him straight to a lawyer, a source told RadarOnline.com.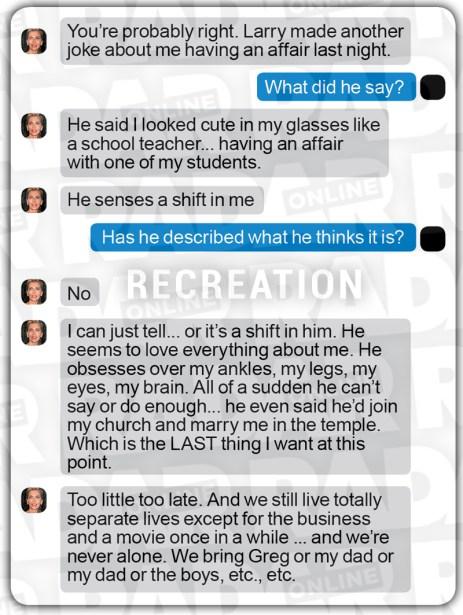 Article continues below advertisement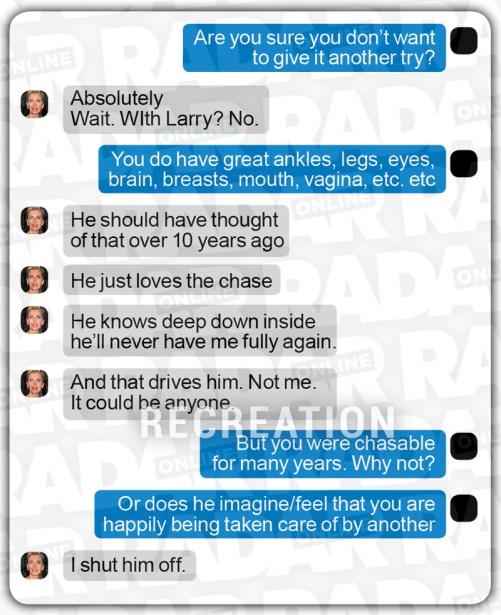 When Shawn's lothario complimented her "great ankles, legs, eyes, brain breasts, vagina, etc., etc." she responded that it served her husband right that she had another man appreciating her fine body. She wrote: He "should have thought of that 10 years ago. He just loves the chase. He knows deep down inside he'll never have me again. And that drives him…I shut him off."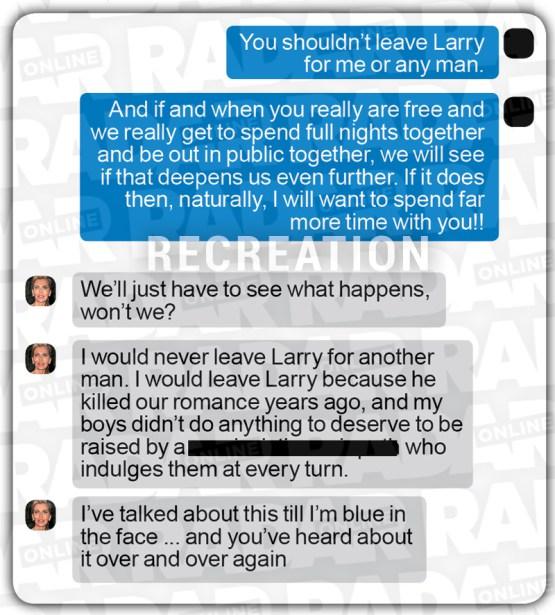 "It's been many years and this could finally be the end," the source told RadarOnline.com about their fractured marriage. "They detest each other. She has made his life miserable for some time. At his age he would like to have some peace in his life finally."
Article continues below advertisement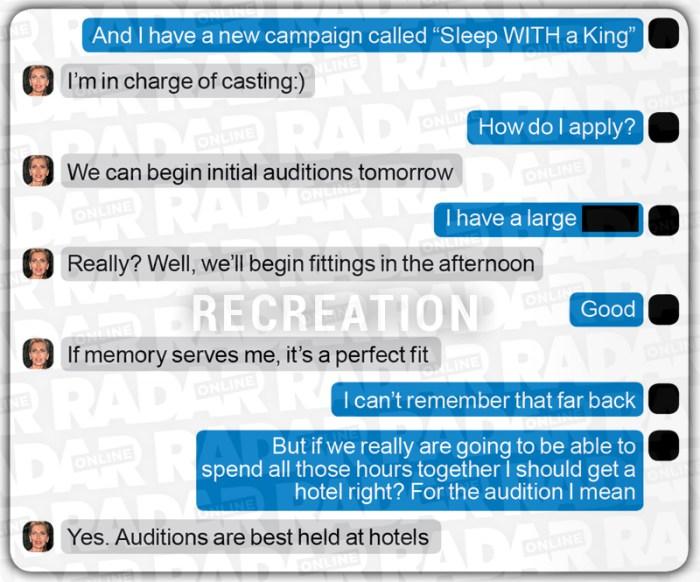 Shawn's paramour insisted in one exchange that she should not leave her husband for him, but she entertained the idea and blamed Larry for their misery. "We'll just have to see what happens, won't we?" she responded. Though she wrote she would never leave Larry for another man, she claimed she would dump him "because he killed our romance years ago."

The source close to the couple told RadarOnline.com that the couple did indeed live in a damaged relationship. "There is no love lost," the source claimed. "This has been a marriage of convenience for the last eight years."
Article continues below advertisement
Larry King leaves 'Craigs' Restaurant with his Zipper down arm in arm with his much younger wife Shawn King in West Hollywood,CA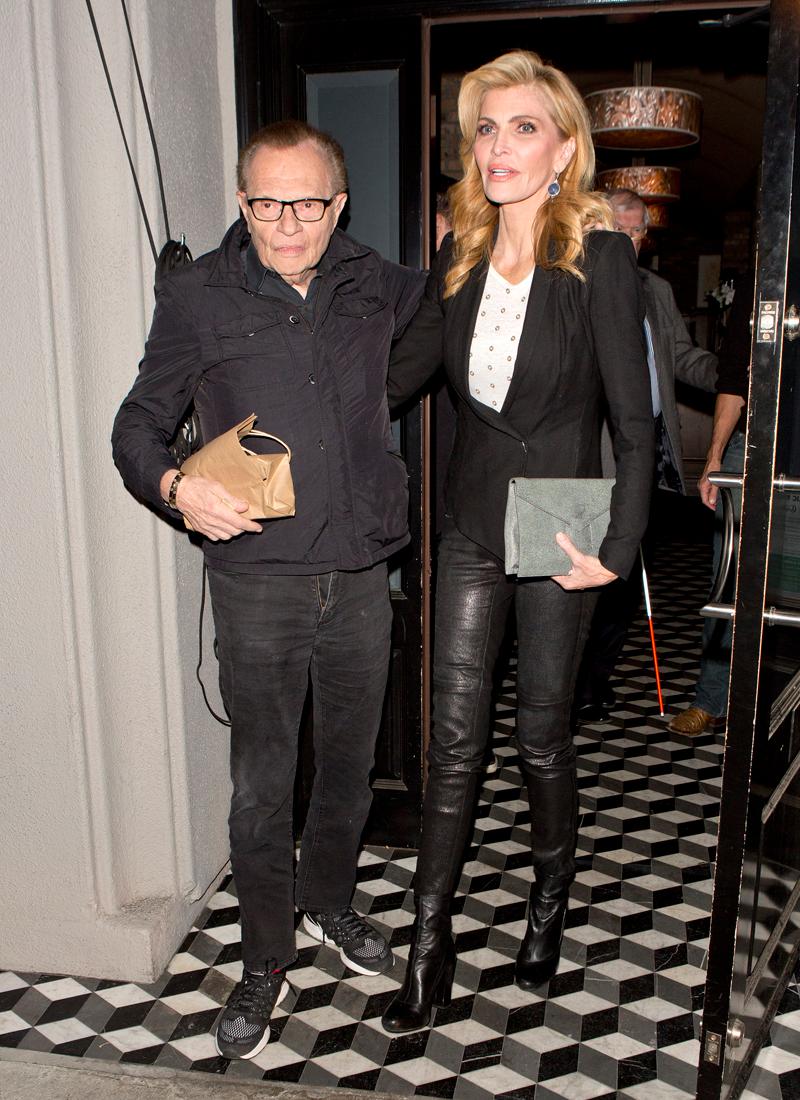 The Kings have two sons, teenagers Chance and Cannon, and the source told RadarOnline.com they were the reason Larry didn't pull the trigger on a divorce years ago.
The Original Brooklyn Water Bagel Beverly Hills Grand Opening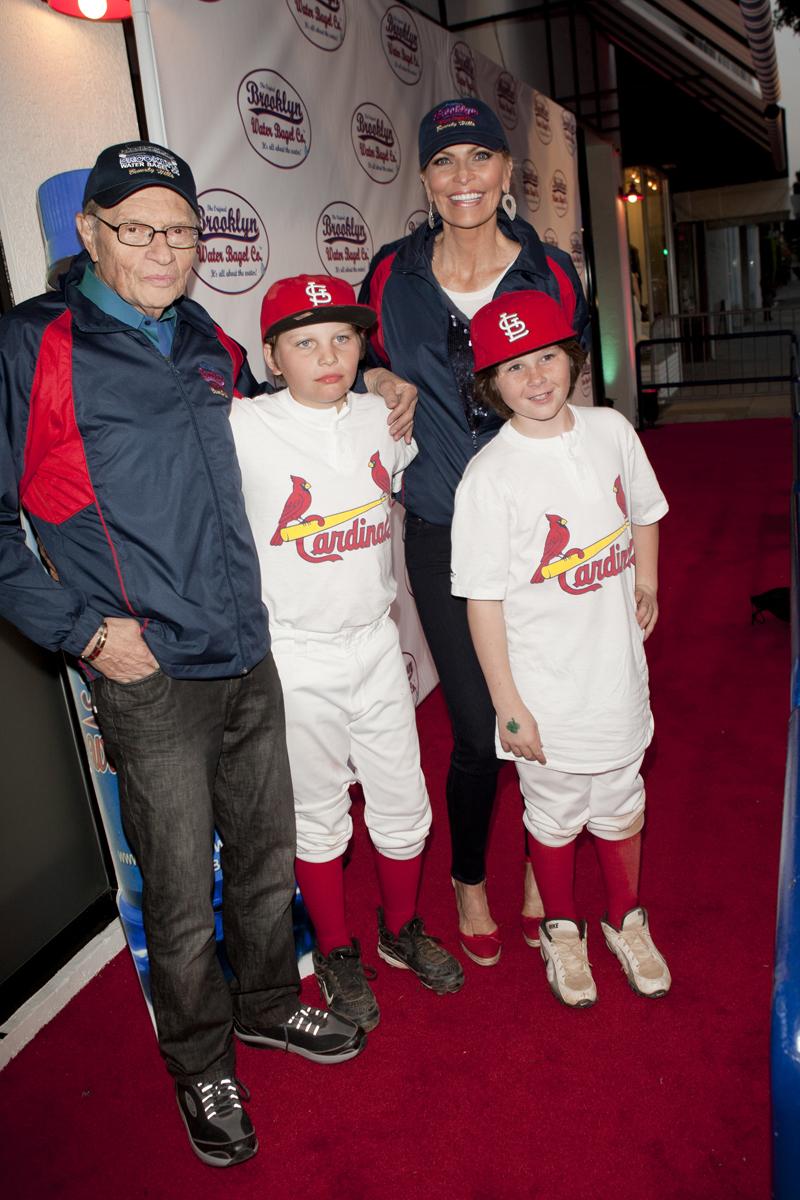 "This is just another example of him being humiliated by her," the source said. "He is talking to attorneys. There is no decision if they are divorcing yet, but it isn't looking good."
Larry King poses with his son Cannon at Craig's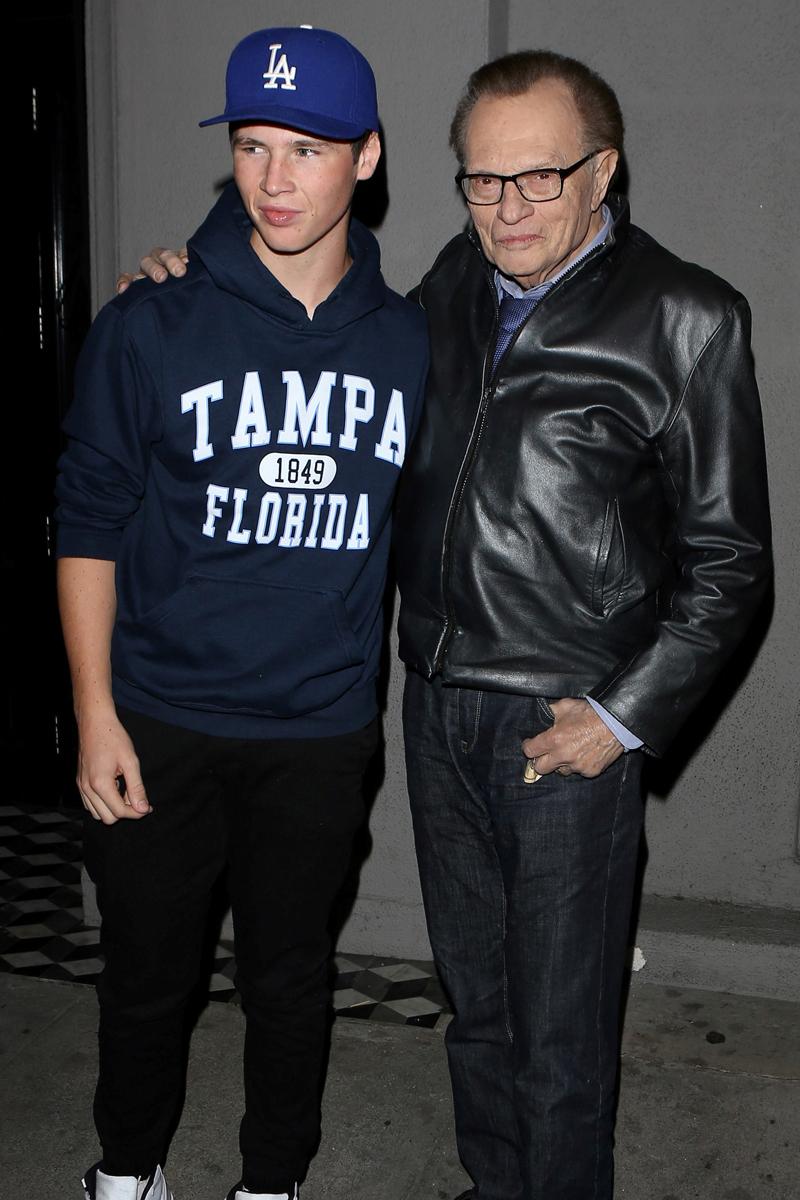 Do you think Larry should divorce Shawn? Sound off in comments below.