Blac Strikes Back! Tyga's Bitter Baby Mama Ex Slams His Current Girlfriend Kylie Jenner … AGAIN! 7 Nasty New Insults Revealed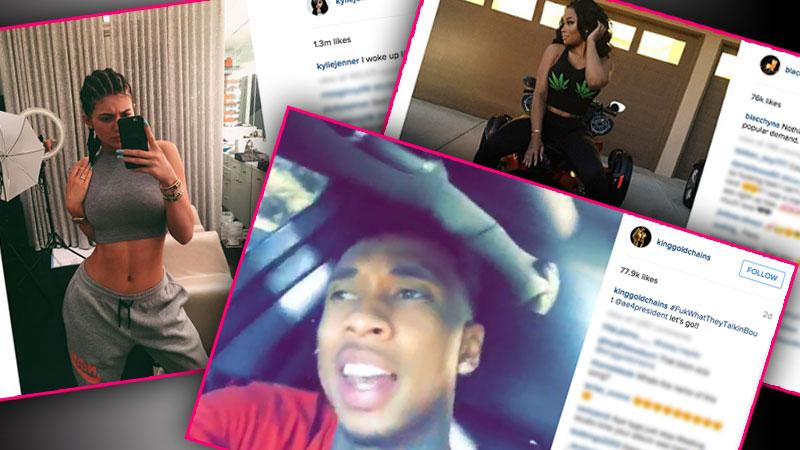 Kylie Jenner has been too overwhelmed with Caitlyn Jenner's transition to focus on her brutal back-and-forth battle with her boyfriend Tyga's bitter ex and baby mama Blac Chyna. But that doesn't mean it's over! The rapper's ex has fired off a series of insults seemingly aimed at her teenage nemesis. Click through these 7 photos of Blac Chyna's newest and, perhaps, cattiest insults yet!
Article continues below advertisement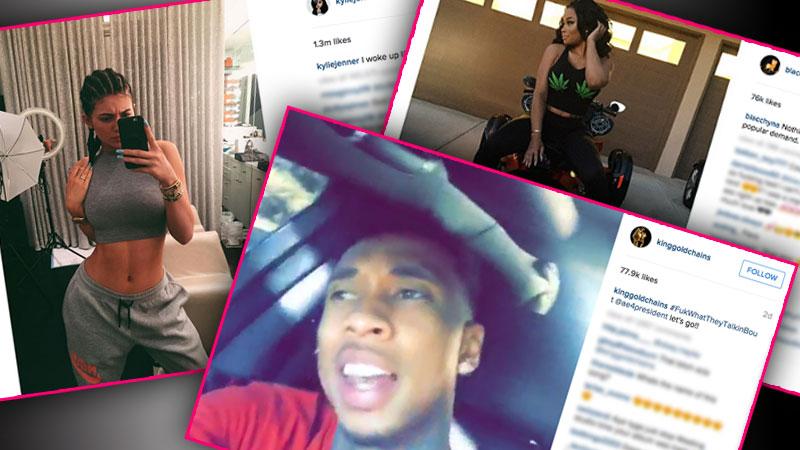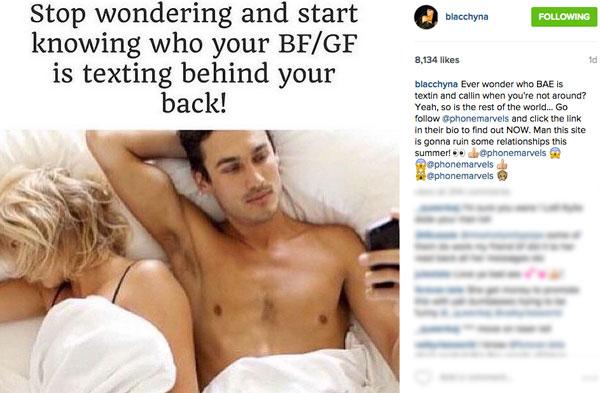 After Tyga was falsely accused of cheating on his much younger sugar mama Jenner with a transgender model, his ex and mother of his son King Cairo made sure to add fuel to the fire when she posted this ad on her Instagram on Thursday, which said, "Ever wonder who BAE is textin and callin when you're not around? Yeah, so is the rest of the world... Go follow @phonemarvels and click the link in their bio to find out NOW. Man this site is gonna ruin some relationships this summer!"
Article continues below advertisement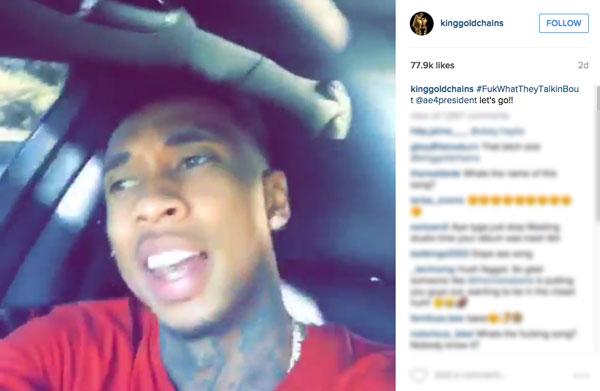 Tyga adamantly denied having the affair and, instead, continues to keep his focus on his music. Quoting a lyric from a song off of his new album, the young rapper says, #F**WhatTheyTalkinBout.
Jenner couldn't be bothered with Blac Chyna's drama this week, as the golden teenage dream queen was dedicating her time to supporting her parent, Caitlyn at the ESPY Awards, along with her entire family. But that didn't stop her from taking a subtle jab at Blac Chyna by letting her know that she was "Queen"— referring, of course, to the fact that her main man has labeled himself King!
Article continues below advertisement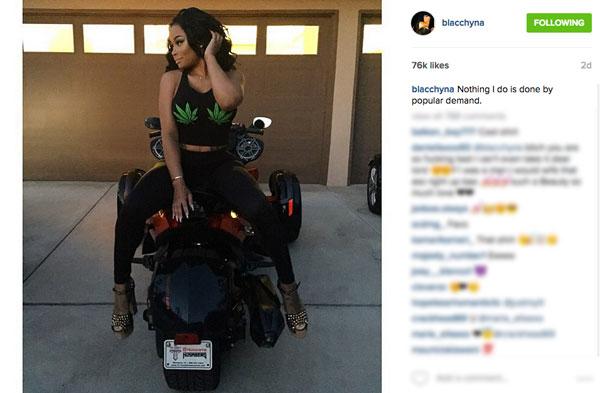 Showing off her take on a signature Jenner pose, Blac Chyna fired back at Queen Kylie when posing on top of a motorcycle that her ex Tyga currently owns. In the caption, she said that perhaps unlike the reality star, "Nothing I do is done by popular demand."
Referring to the haters, including his estranged ex Blac Chyna and her partner in crime Amber Rose, Tyga simply said, "They just giving me fuel."
Article continues below advertisement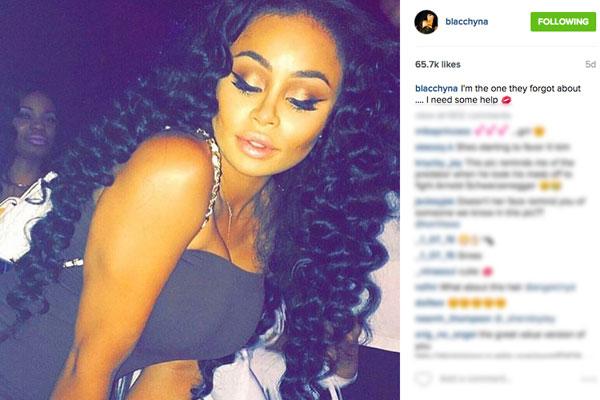 As Jenner quieted down, Blac seemed to lament the slowing of their feud. "I'm the one they forgot about…" wrote the former stripper.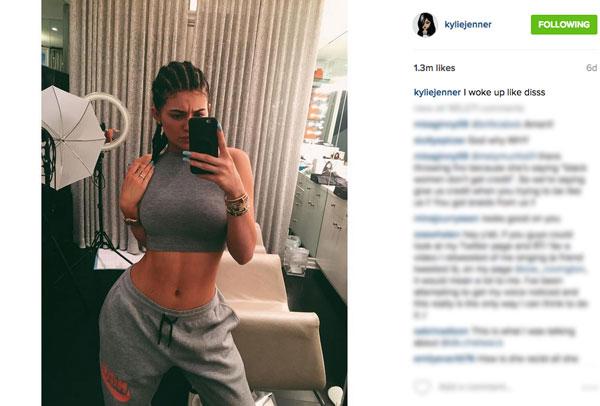 Jenner sparked outrage not only with Blac Chyna, but with other Instagram users as well when she posted this jab at Blac Chyna in the beginning of the week. She was called a racist after posting this photo because of her choice to wear dreadlocks. One thing is for sure, Jenner always knows how to one-up her wannabe celebrity opponent when it comes to scandal!