Barely Legal! Kylie Jenner Bares Her Cleavage & Curves For New Mag Shoot -- Sexiest Photos Yet?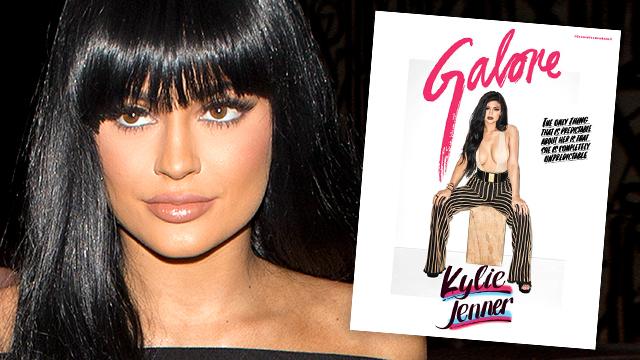 Kylie Jenner is just a few weeks past 18 and already posing for some very adult shoots! She stripped down and showed off her underwear and cleavage in a series of sexy shots by Terry Richardson in Galore magazine.
Article continues below advertisement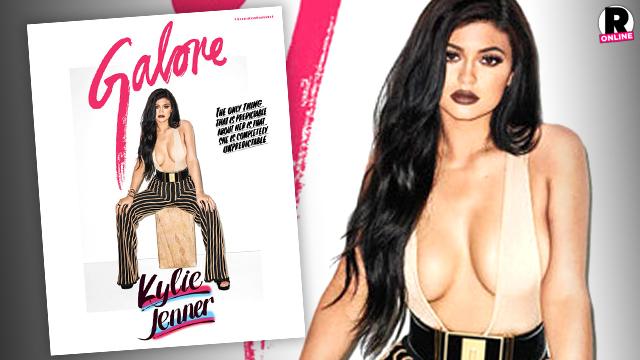 Article continues below advertisement
Jenner celebrated being legal now. "It just makes no sense that, even a month ago, people were complaining that I was too young to be doing certain things, and now people are just okay with it because I'm grown. I don't know why that one day made such a difference, but it really does change things for people," she said while wearing a black and white body suit.
Jenner revealed a pair of black lace panties under her yellow pants and said that her sister Kim Kardashian, who shot to fame after her sex tape was released, gives her great advice. "Kim has definitely inspired the business side of me the most," Jenner said.
Article continues below advertisement
Humble she is not. "I have a good taste in style. I know what people are going to like and I know what people are not going to like," Jenner bragged to the magazine.
Jenner said she wanted to freeze time. "The reality is that I don't even want to be 18," she explained. "I wish I could be 17 for the rest of my life. I don't want to get any older. I just want to be young and enjoy it, but this lifestyle absolutely made me grow up faster."
Article continues below advertisement
Her big sister Khloe Kardashian bragged about the teen's business acumen. "Kylie is taking business meetings and bought her first house, or she's going on a private plane with Karl Lagerfeld to take a meeting. That's not even what people do in their 30s. It's a rare circumstance, so let's treat this as a special case," she said.
Article continues below advertisement
Her days are far from normal. "I'm always getting my makeup done or living an experience that I'm aware most 18-year-old girls don't get to do, so I'm just picking up on things," Jenner revealed.
Jenner said that she thrives on staying busy. "Well, my mom has raised us all like that. I am definitely like that. I need to be doing some type of work all the time. If I'm not working for two weeks, I freak out. But I also love having down time with friends," she explained.
Article continues below advertisement
She did say she was nervous about launching her own makeup line. "Well, for my new lip kit, I just put in my order for how many of them I want produced from my manufacturer. I was struggling with the number to ask them to make because I was like, 'Do I want to make this much?" she said. "No, because nobody is going to buy it. I didn't want to order that much.'"
Jenner admitted that she still takes advice from momager Kris Jenner too. "But then my mom was like, 'Kylie, people are going to want your lip kit.' I guess sometimes that's all I need to not get nervous," she said.
Jenner told Galore that she is always filming so that her own website has plenty of clips of her doing what she does best. "Before it launches, I'm trying to film as much as I can so that I can have a month where I don't really have to do as much preparation for it," she said.