Revenge Rack! Kourtney Kardashian Got A Breakup Boob Job After Splitting From Scott Disick -- From Saggy To Supple In 7 Photos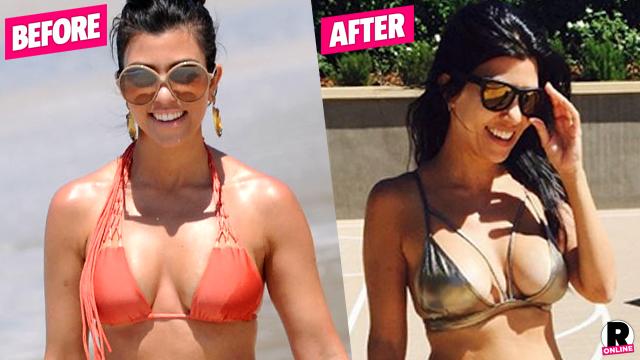 It may be the end of summer, but it is not the end of Kourtney Kardashian's complete body makeover! In recent months, the 36-year-old Keeping up with the Kardashians mogul has made a lot of changes in her life after getting rid of her cheating baby daddy Scott Disick. Aside from her shrinking frame, RadarOnline.com has exclusively learned from a source close to Kardashian that the mother of three has recently undergone further breast enlargement! Click through these 7 photos of the big-breasted three-time baby-momma and learn how much she increased her fake boob size by.
Article continues below advertisement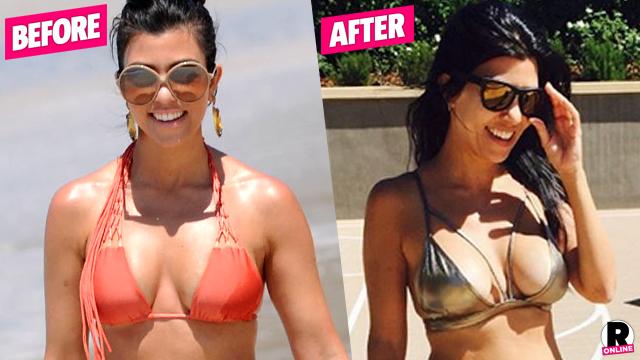 Kardashian posted this sexy snap to her Instagram yesterday, wearing a metallic gold bikini. Not that anyone is complaining, but in recent weeks the mother of three has been showing a lot of cleavage and a close friend of the reality tells RadarOnline.com why.
Article continues below advertisement
Kourtney Kardashian, Kim Kardashian and Kanye West leaving Craigs in West Hollywood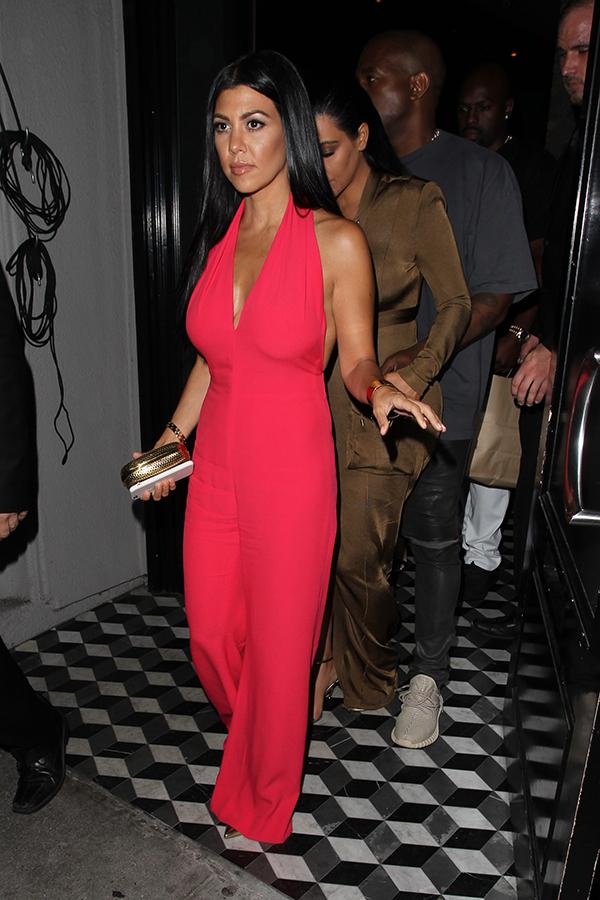 Having had breast implant surgery once already, the source says, "Kourtney went even larger with her boobs that she did before, and she really loves how they look right now. She used the same surgeon that the entire family uses and went up 250 cc's, which is one whole cup size."
Celebrity plastic surgeon Tony Youn, M.D. says the photos tell the story. "Kourtney's breasts look larger then they ever have before!" he said. "It's quite common for women to alter the size of their breast implants and, if they do, it's usually to go larger."
Article continues below advertisement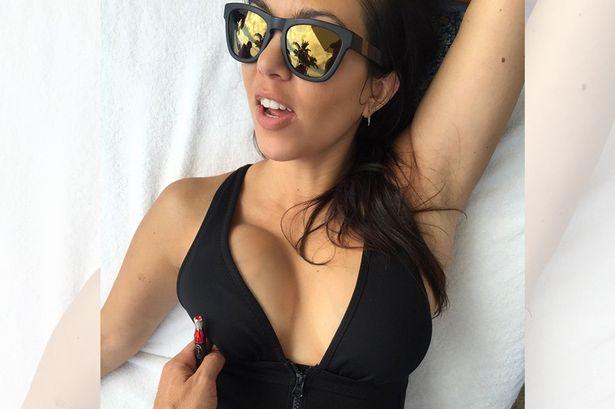 MORE ON:
Kourtney Kardashian
"She has washed her hands of Scott finally and says that him cheating on her was the best thing that could have ever happened," the source explains.
Article continues below advertisement
Kourtney Kardashian and her little ones enjoy a frozen treat on Labor Day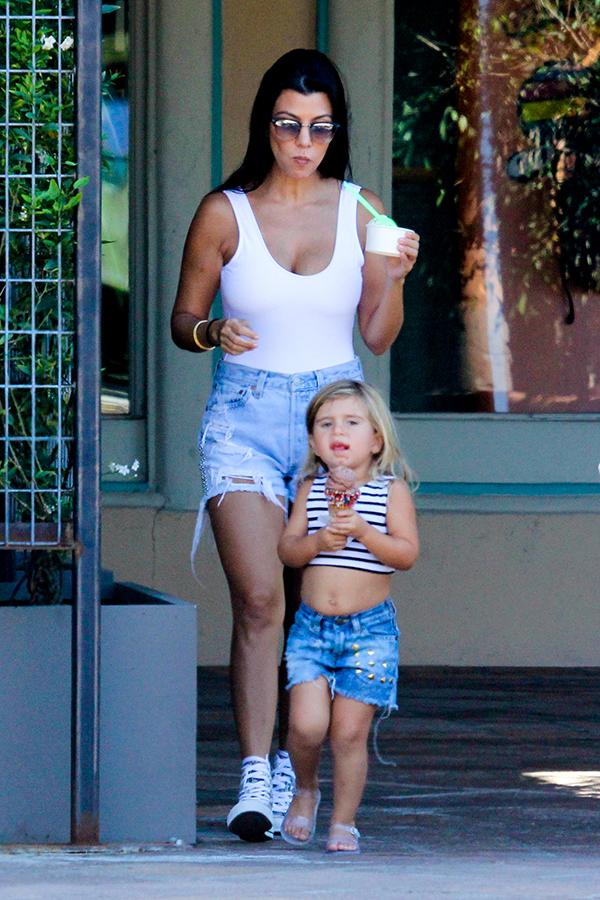 According to the friend, "Scott now gets to sit alone, childless and without her, as she continues to get hotter and hotter than any girl that he could ever get."
Kourtney Kardashian takes her kids out to lunch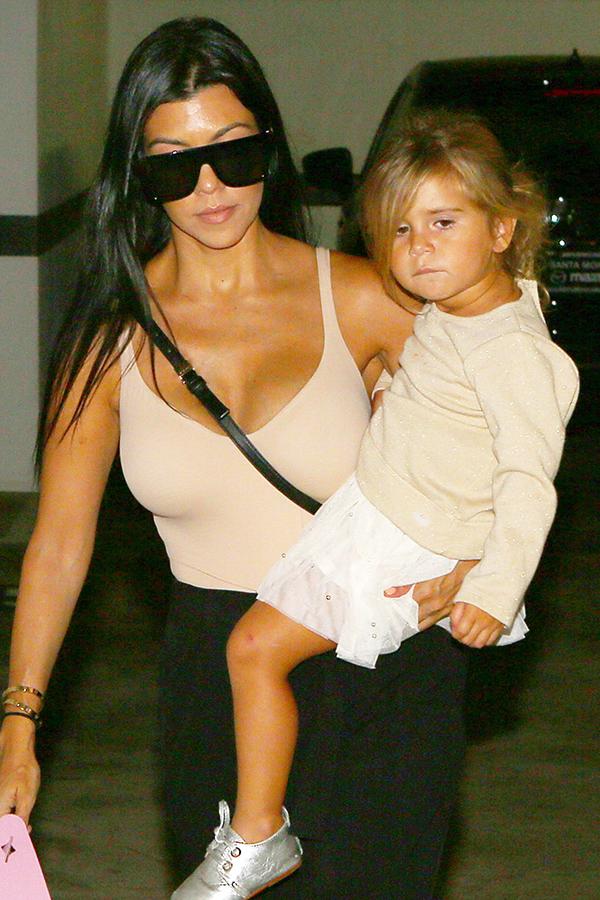 And looking good is the best revenge. Says the pal, "Scott has messaged her to say that her body looks so sexy and she just replies, 'I know!'"