Kim Kardashian Bares Her Nipples In See-Through Corset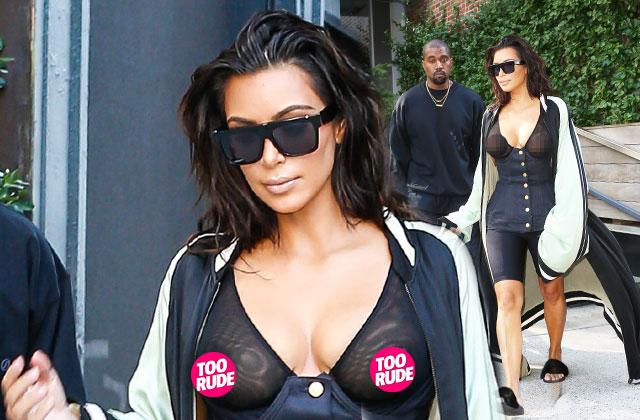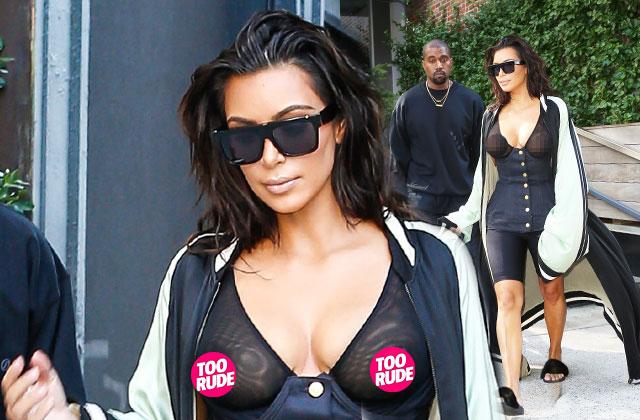 Kim Kardashian stepped out in New York City on Tuesday with husband, Kanye West, donning a corset top that boasted see-through cups with — um — gym shorts?
Article continues below advertisement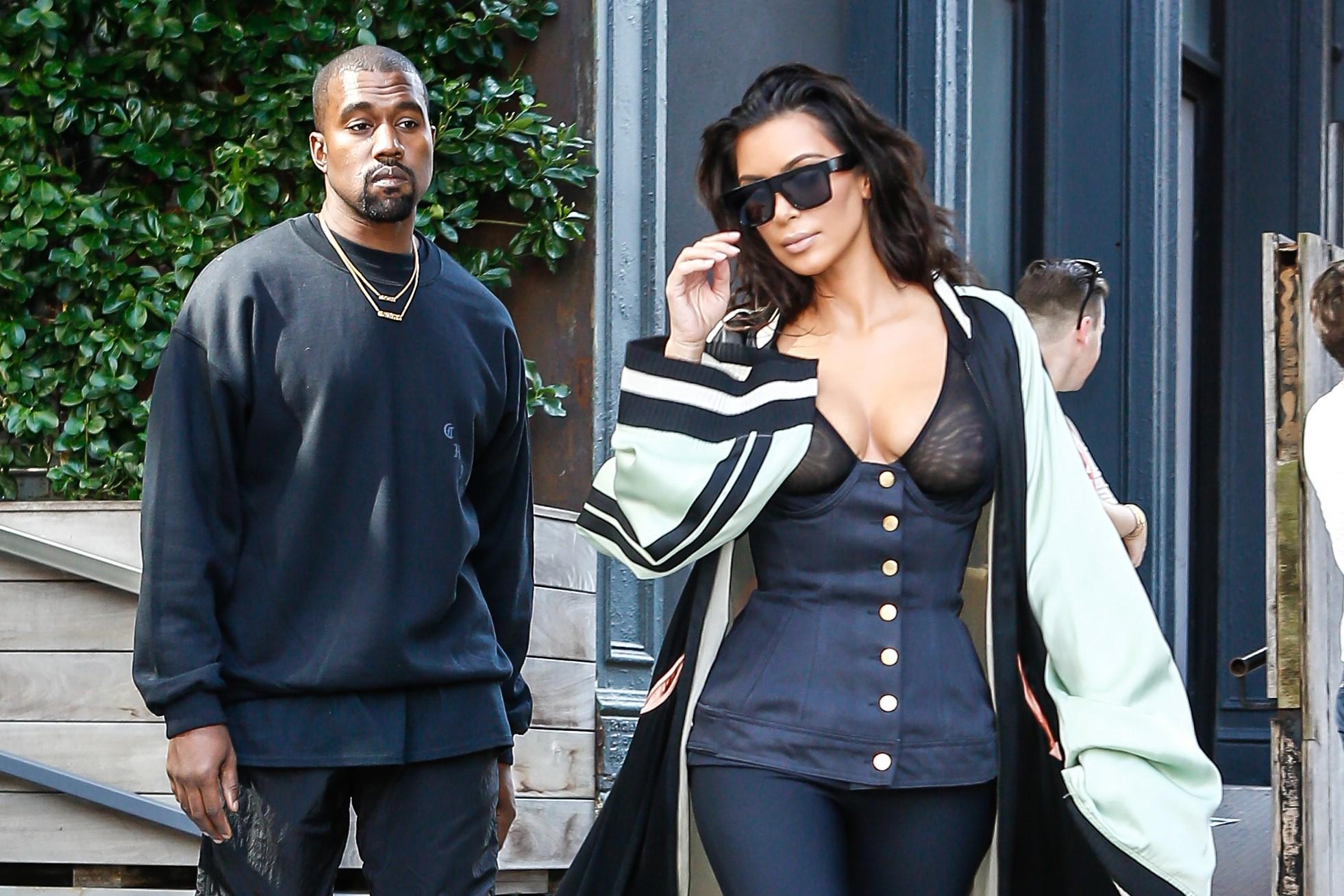 This is certainly one of Kim's raunchiest and most bizarre outfits to date.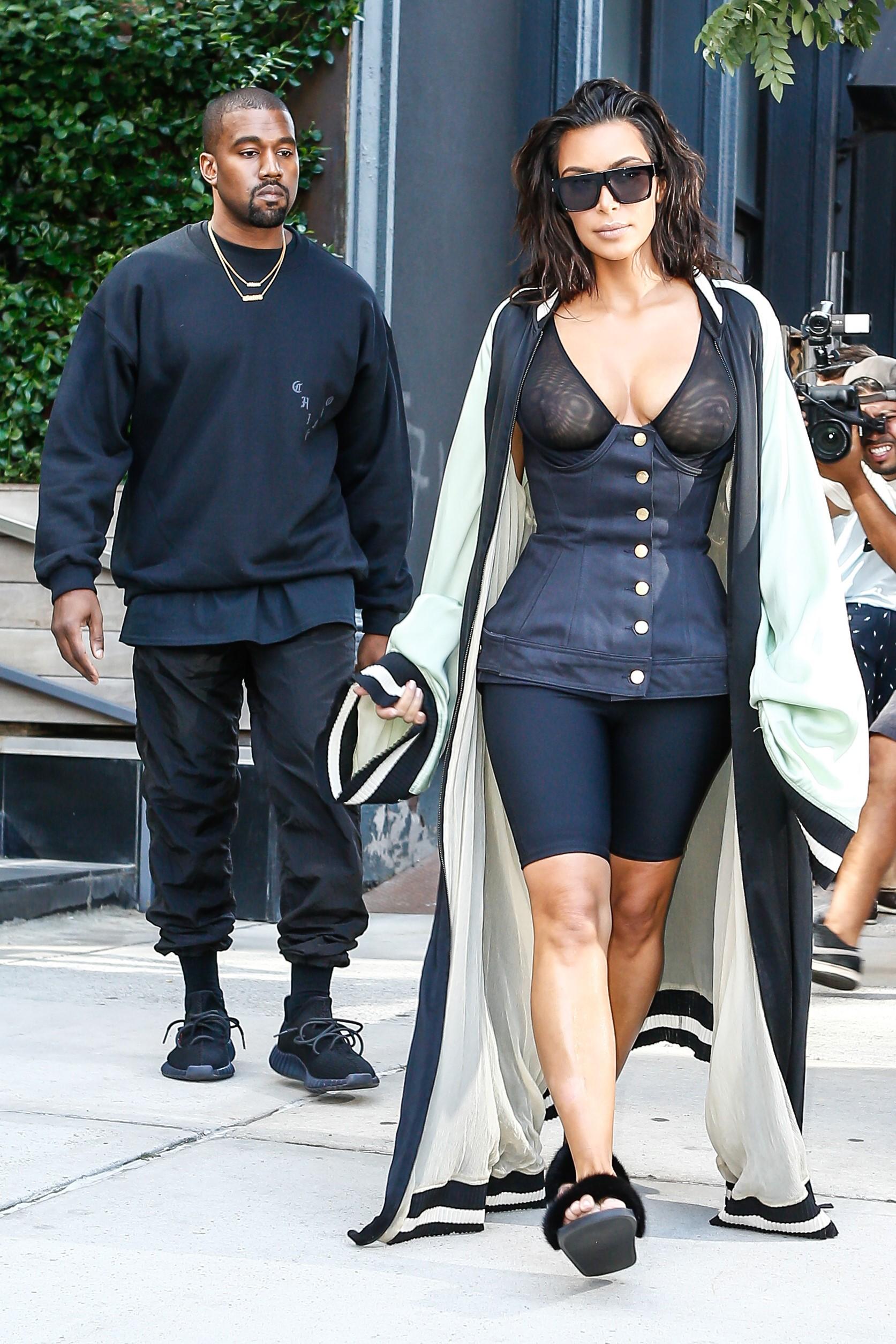 The 35-year-old's revealing ensemble, which was complete with a long athletic coat and fuzzy slippers — put Kim's breasts on full display as she walked in front of hubby Kanye.
Article continues below advertisement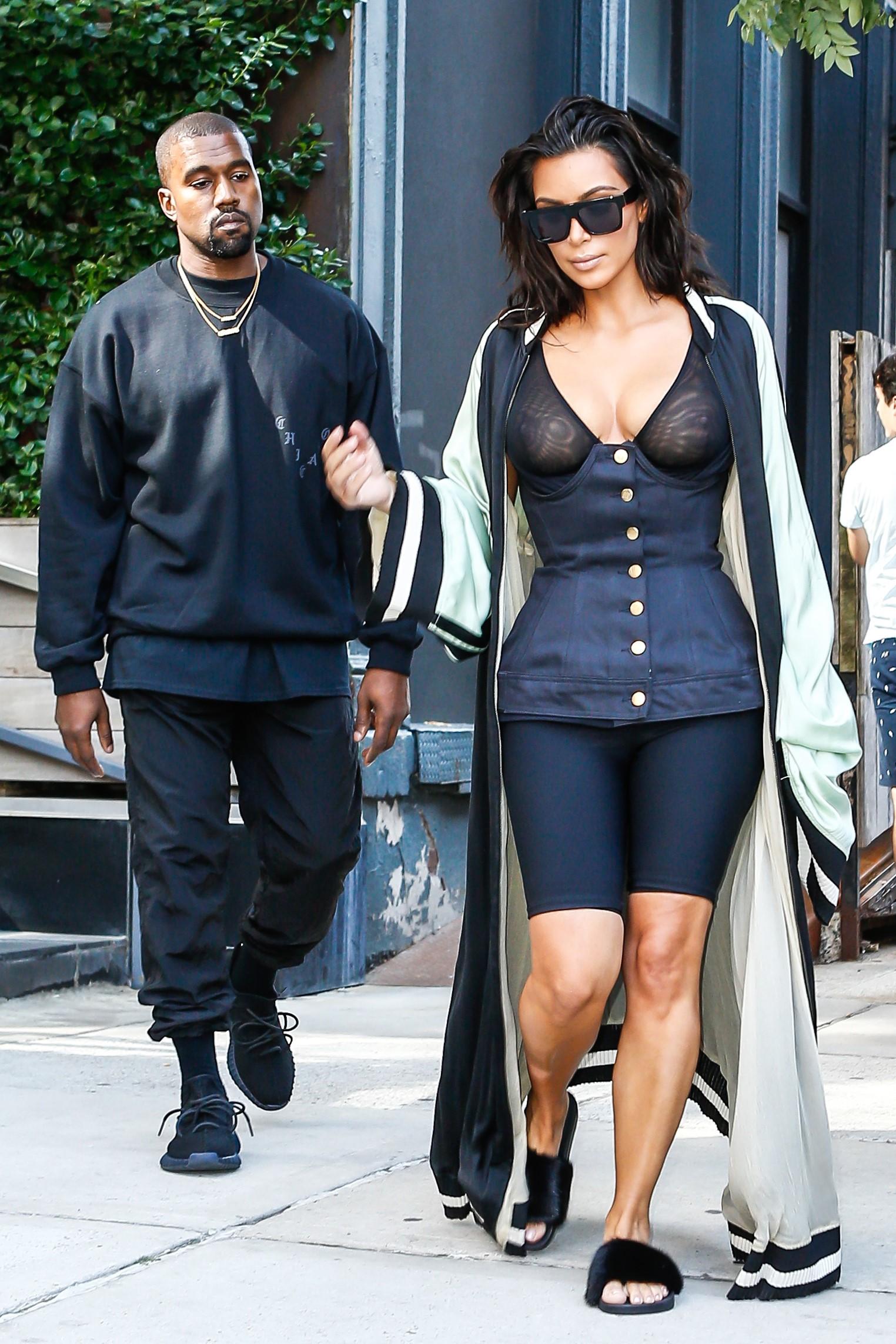 Meanwhile, as Radar previously reported, sources say the couple's marriage is more troubled than ever — thanks to Kanye's controlling ways!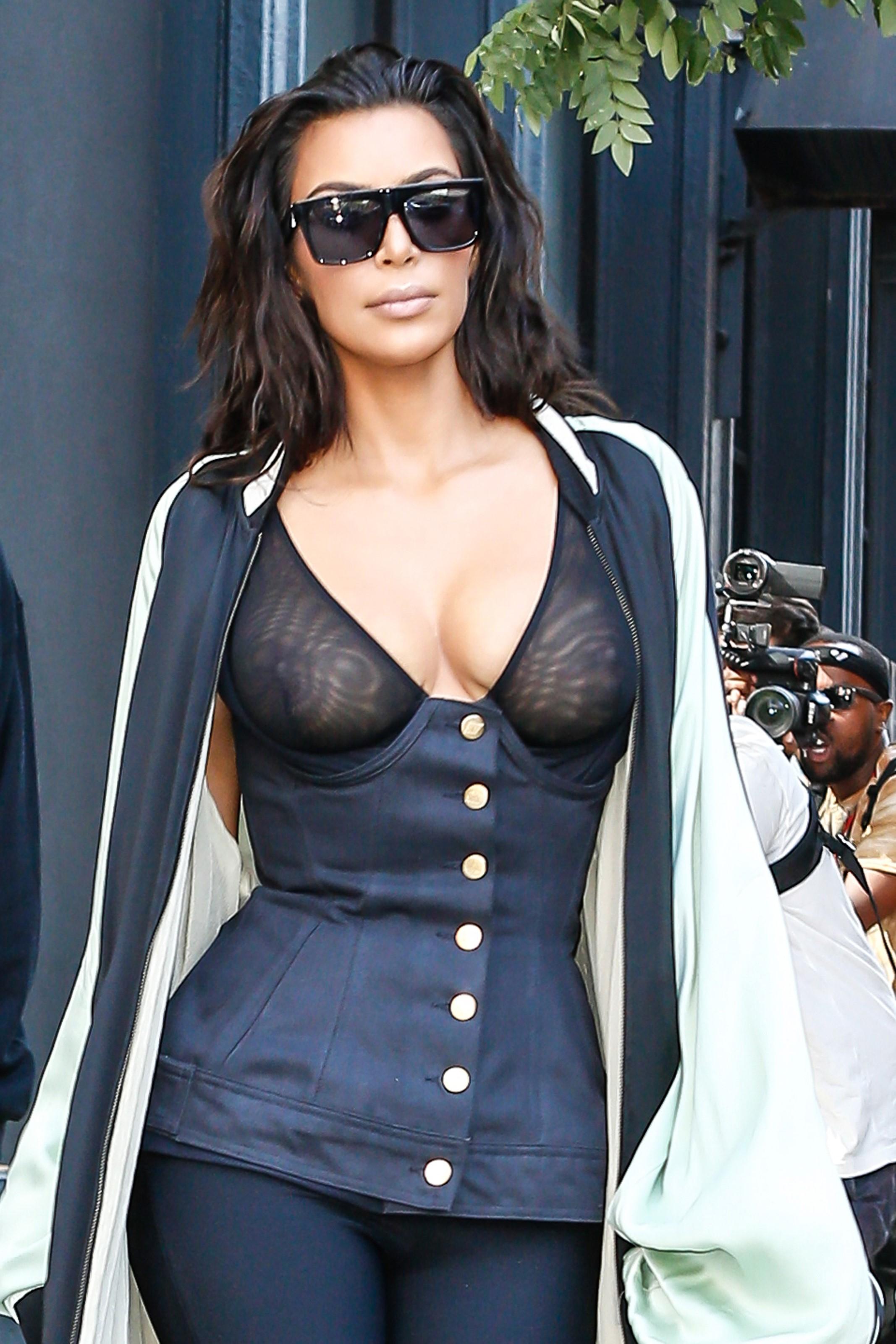 Kim often asks fans to weigh in on her outfits, but they rarely have the final say. For Kardashian's bedraggled look at the MTV VMAs, for instance, "controlling" Kanye put the whole thing together, a source close to the reality star told Radar. "Kanye 'designed' their look. He picked the black and white outfits that were contrasting because it thought it looked cool," said the source.
Article continues below advertisement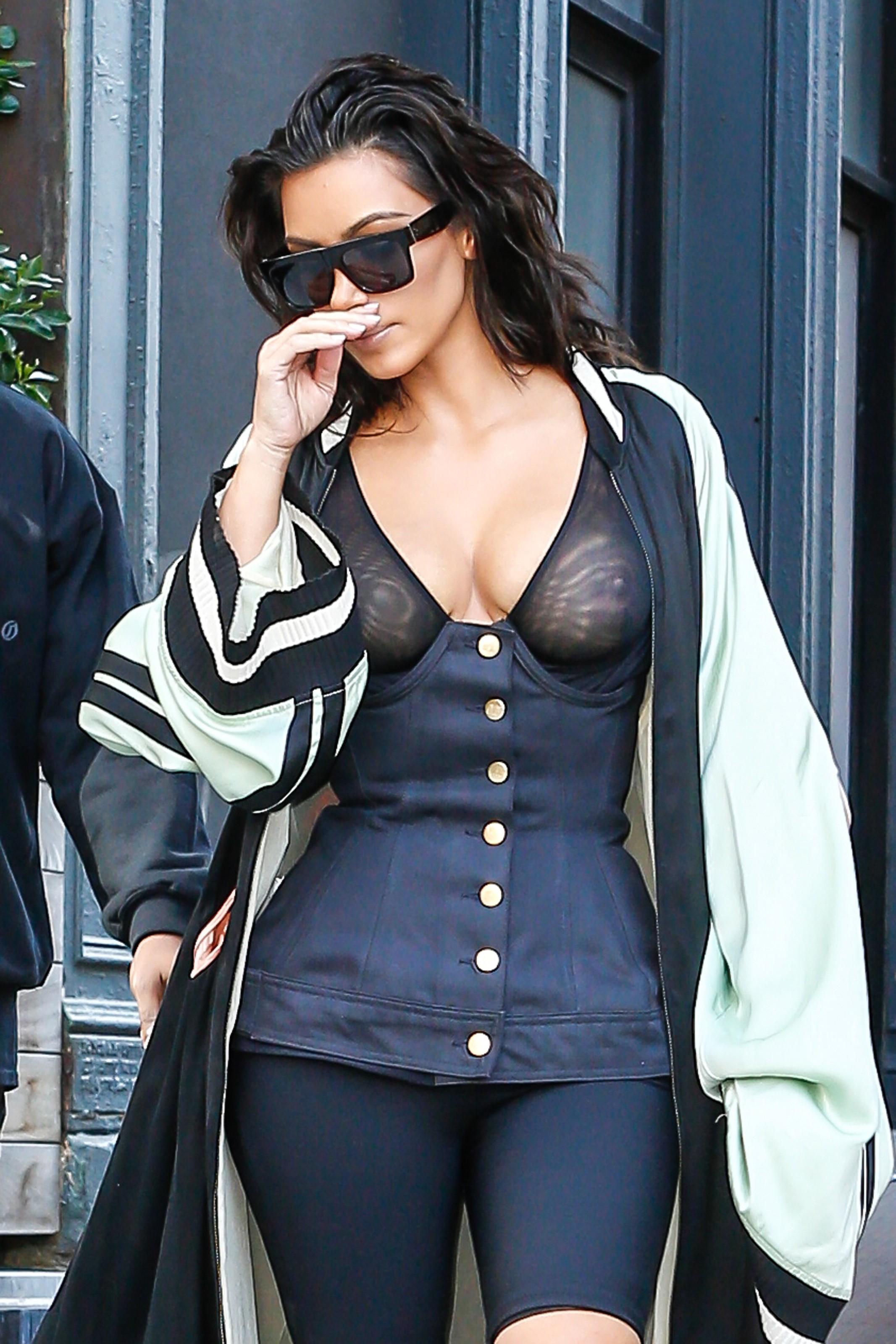 "Kanye was in charge of everything. Kim listens to him and doesn't question him at all," the source explained.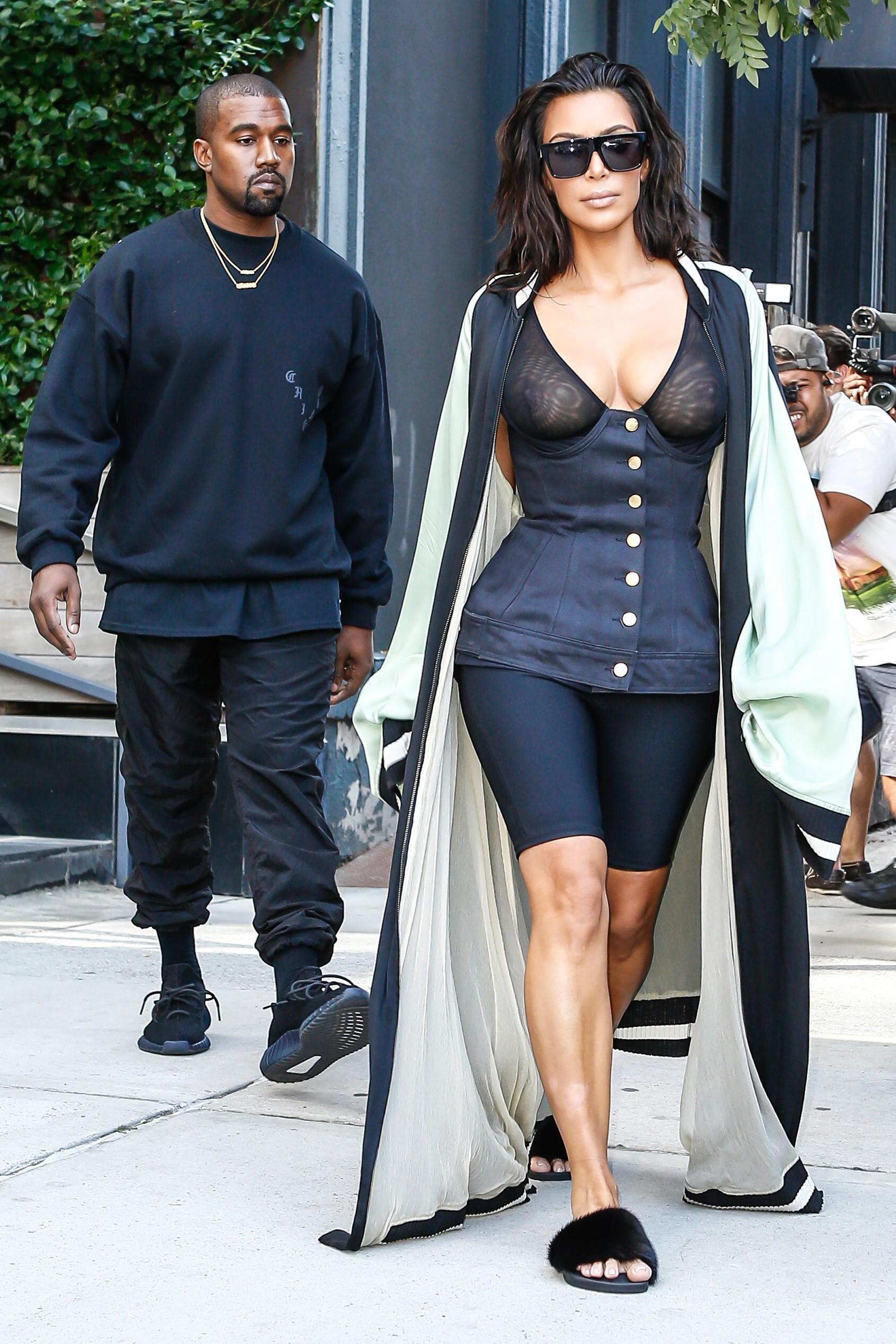 Kardashian has been wearing some very tight outfits lately, showing off her 70-pound weight loss. "She blindly trusts him when he tells her what to wear because she thinks he is a fashion genius," the source told Radar.
Article continues below advertisement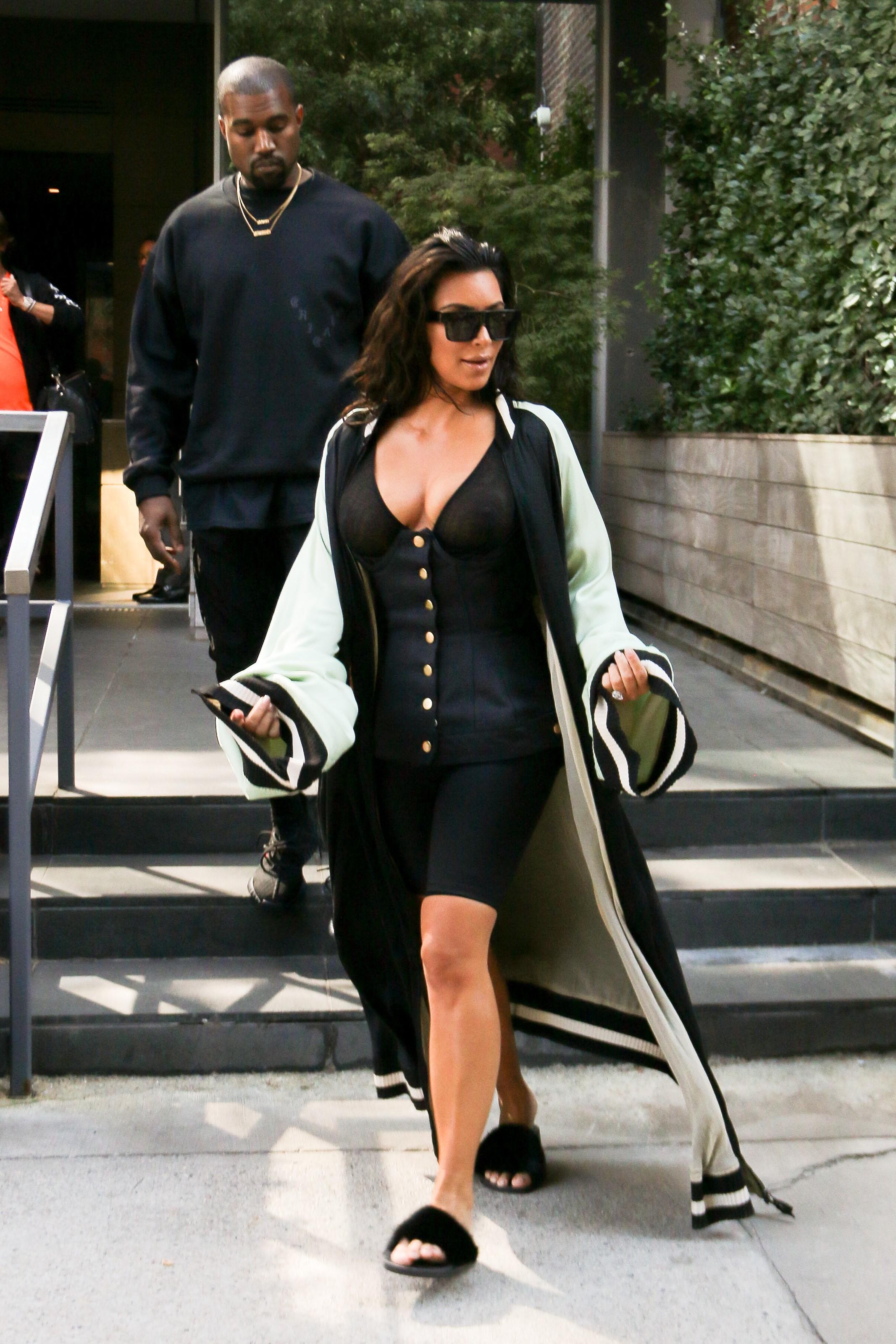 "Kanye also tells Kim how to wear her hair," the source added. "He has a vision and she follows whatever he says."
"Kanye almost always dictates what Kim wears," the source said. Kardashian is like a "mannequin for what Kanye wants," the source later told Radar. "Kim does what Kanye wants and wears what he wants because she believes he has opened all these fashion doors for her and she wants to be in this world."
Article continues below advertisement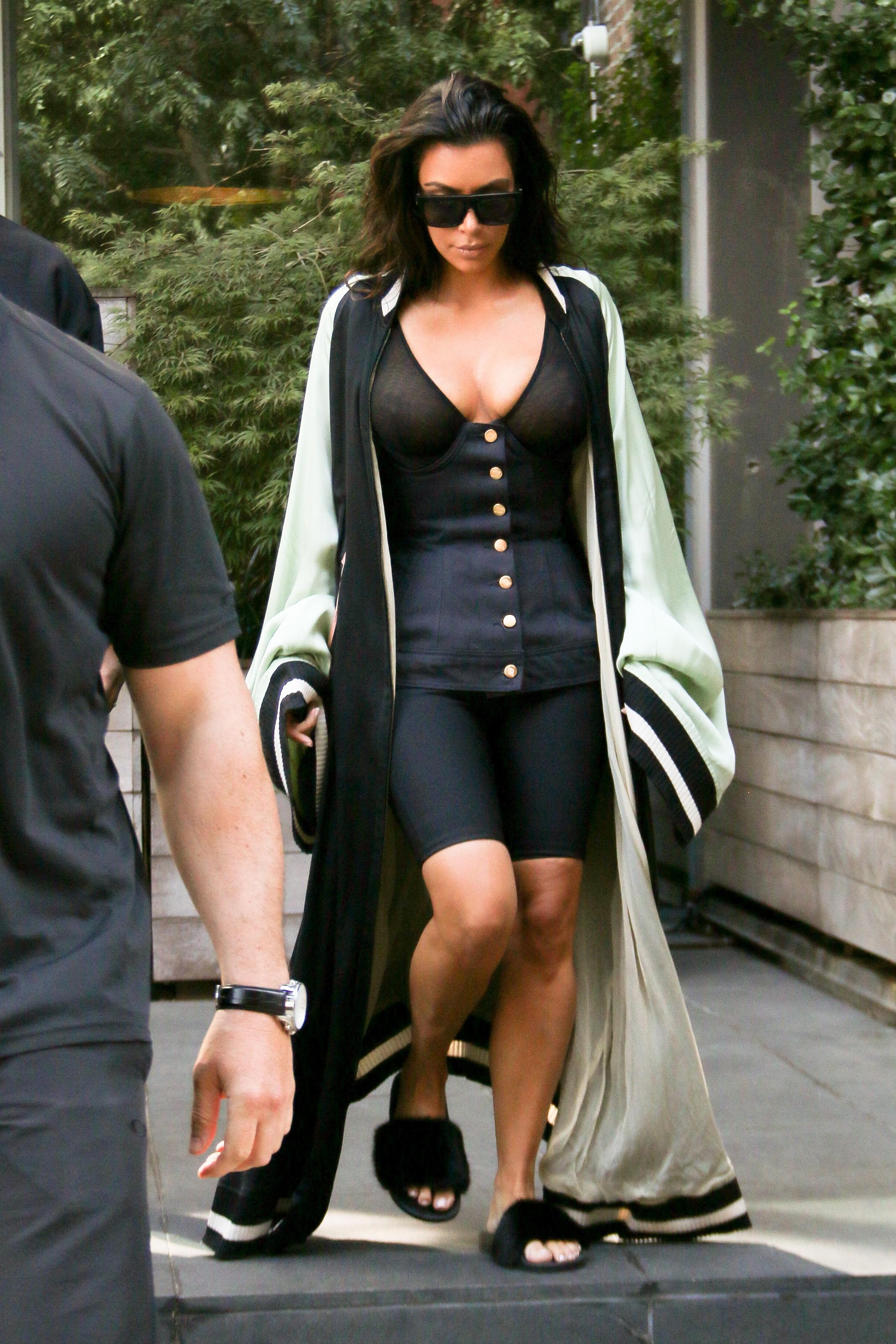 The source also told Radar that West picking out Kardashian's outfit is indicative of their relationship. "Kanye is in control of Kim," said the source. "From her clothes to her hair to her friends, he is in charge."