No More Kids? Pregnant Kim Kardashian Poses Topless But Reveals Scary Health Crisis - May Have Uterus Removed!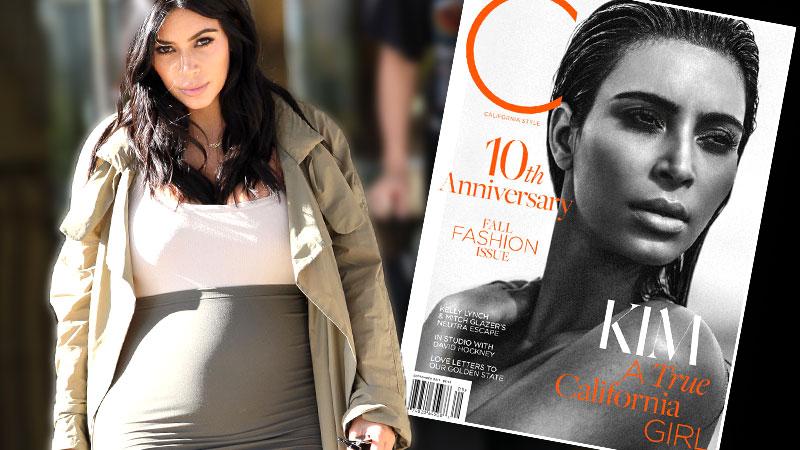 Pregnant Kim Kardashian posed topless for a new interview and revealed that a health scare in her second pregnancy may cause her to be unable to have more children. Find out why in 8 clicks.
Article continues below advertisement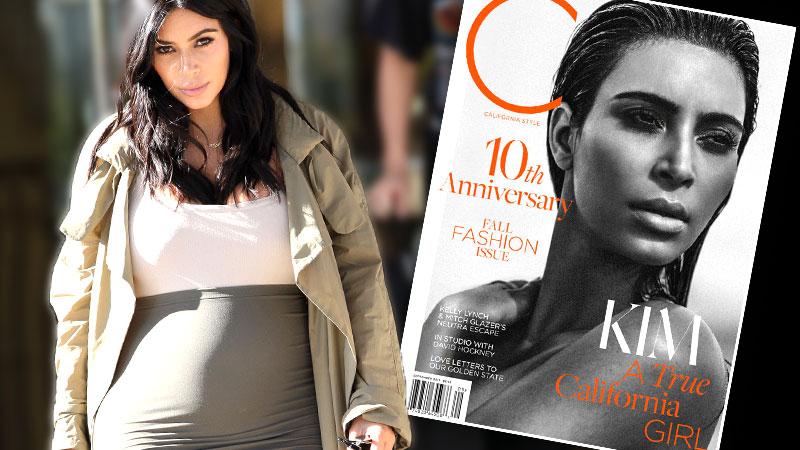 Almost into her third trimester, Kardashian stripped down and posed topless for C Magazine's September issue where she talked about her pregnancy weight gain and her changing body image.
The 34-year-old reality star flaunted her topless figure and said that her second pregnancy is going better than the first, when she gained a whopping 50 pounds and found it "tough to get off."
Kardashian has been proudly showing off her curves this pregnancy, showing off her full nude figure on Instagram and then baring her chest for the racy wet look for the magazine.
EXCLUSIVE: Kim Kardashian signs copies of her new book 'Selfish' at the Dash store on Melrose Ave.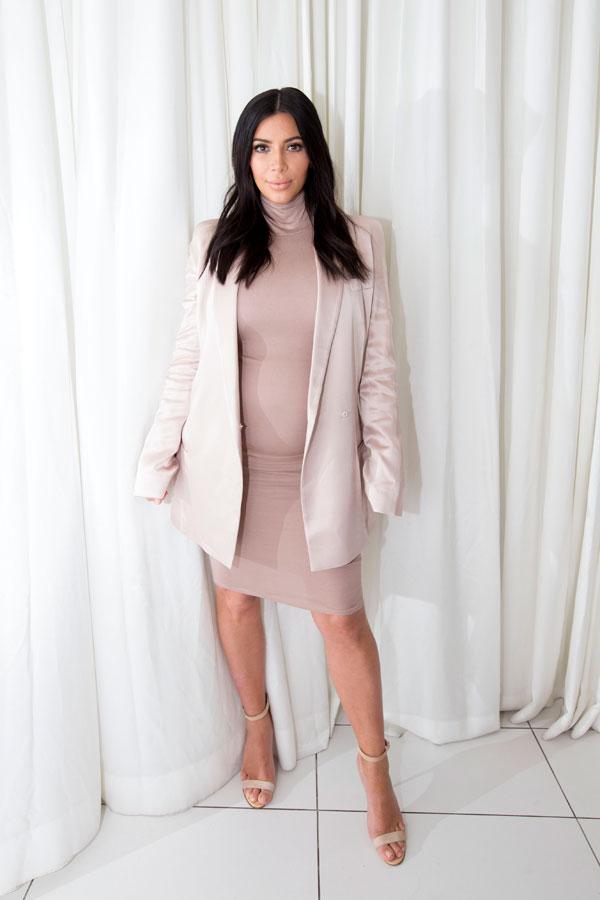 Kardashian told the magazine, "And I also feel lucky that as of right now, I don't feel like I'm gonna get preeclampsia again, which last time contributed to not only the weight, but also the swelling that everyone would make fun of, not understanding that I had this condition."
Kim Kardashian looks stunning with a burgeoning baby bump and an olive green mac in Beverly Hills,Ca.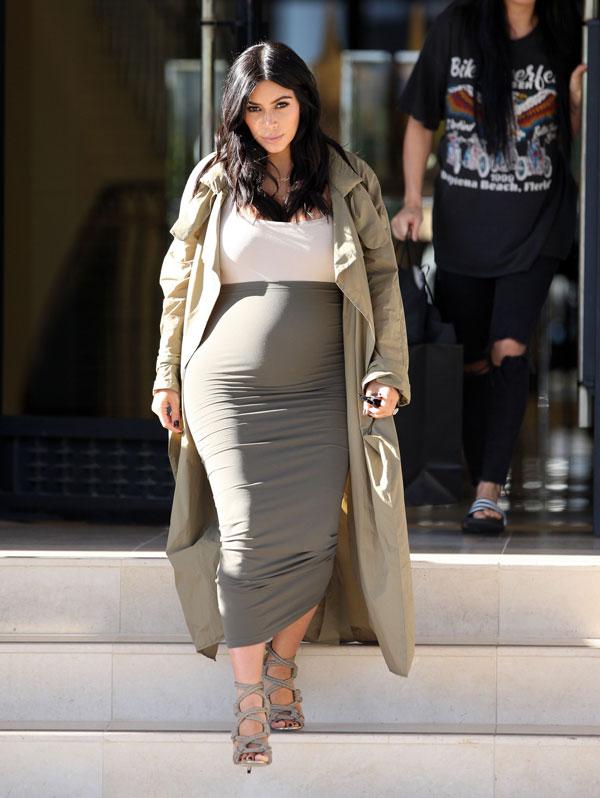 Kanye West's wife explained her arduous struggle to conceive the second time: "It was over a year of trying, and I had so many complications. I had this condition called placenta accreta. There were a couple of little operations to fix all that, so that created a little hole in my uterus, which I think made it really tough to get pregnant again."
Kim Kardashian arrives at LAX from New Orleans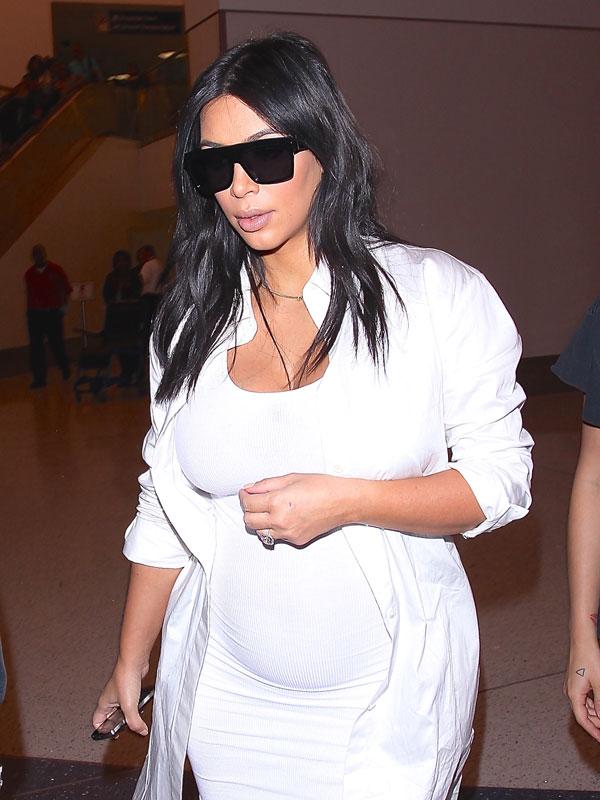 She stopped at nothing to give North West a sibling, however, telling C Magazine, "It was a long road. I would go to the doctor in Beverly Hills every day at five in the morning to get tested to see if I was ovulating. I was trying everything: I did acupuncture and got a nutritionist to eat healthier, thinking that was an issue."
Article continues below advertisement
A pregnant Kim Kardashian along with Kourtney and son Mason leave the Pantages Theater
But she revealed she had been extra careful with her pregnancy because of a frightening medical condition. "Well, they think I'll have placenta accreta again, so if the placenta grows a little bit deeper than it did last time, then they are prepared to have my uterus removed, which is a little scary for me."
Article continues below advertisement
EXCLUSIVE: **PREMIUM RATES APPLY**STRICTLY NO WEB UNTIL 2AM PST JUNE 21ST 2013**Kim Kardashian shows off her baby bump in a bikini just days before giving birth as she relaxed with friends in Los Ang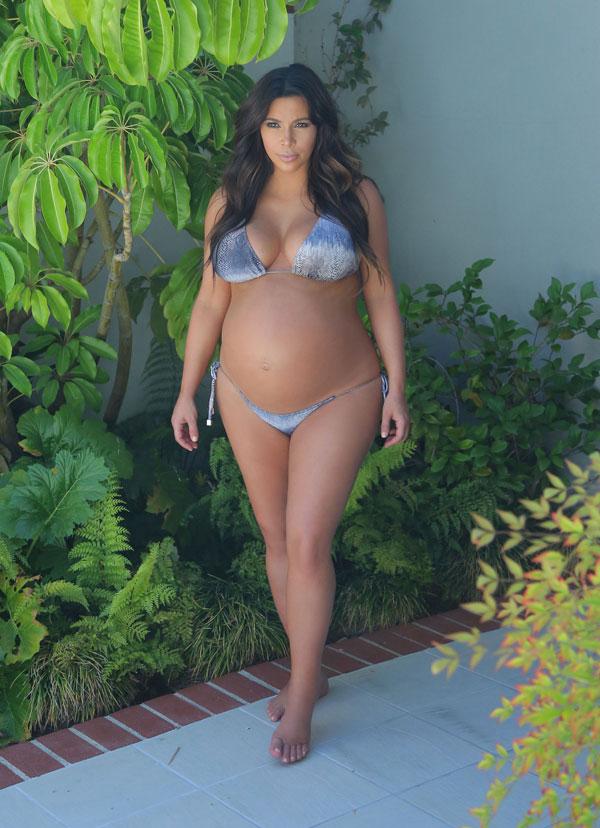 A life changing operation may still be in the future for the Keeping Up With the Kardashians star she admitted. "I think we're just gonna go day by day, see how overwhelming it is, and see how the delivery goes," she admitted. What do you think about Kim's precarious health situation? Sound off in the comments below.