Baby In Danger? Pregnant Kim Kardashian Should Cut Down On Spanx Use, Concerned Expert Claims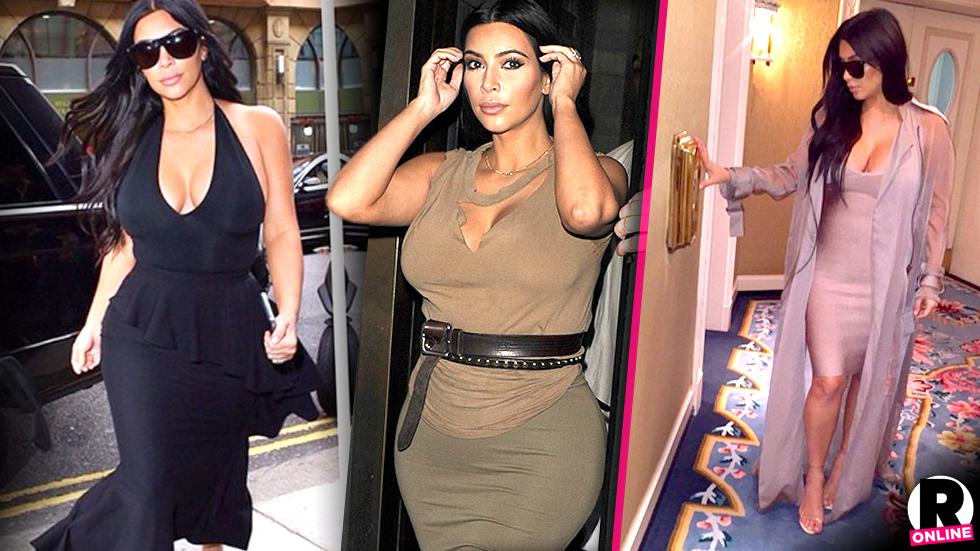 At four months pregnant, Kim Kardashian still has yet to debut a noticeable bump -- and says she has Spanx to thank for her trim look. But the reality star's pregnancy slimming tricks could be detrimental to her health, and that of her unborn son, a top expert told RadarOnline.com.
Article continues below advertisement
Fashionista Kardashian has made sure during her second pregnancy that she is staying slim, and even said she is wearing two pairs of Spanx at once to keep her curves in check. Author and physical therapist Natasha Kufa, who has not treated the reality star, warned Radar of the hazards of the tight underwear for pregnant women.
Article continues below advertisement
"Maternity tights or Spanx in the first three months of your pregnancy won't cause any harm to the baby as the uterus is still placed much lower," Kufa said. "The right size Spanx can be also supportive during second and third trimester, it can help reduce pelvic and back pain.
However, Kardashian recently revealed that she is four months along with her son. "You should avoid wearing Spanx as your due date comes near and the baby starts moving more," Kufa advised.
Article continues below advertisement
Concerned about her weight gain with her second baby, Kardashian has continued her workouts and pours her curves into skin-tight fashions. "When you wear Spanx, it holds your abdomen tightly, due to which it may take time for you to notice the downward or change of movement of your baby," Kufa told Radar.
Kim Kardashian and husband Kanye West enjoy a date night at Hakkasan restaurant in Mayfair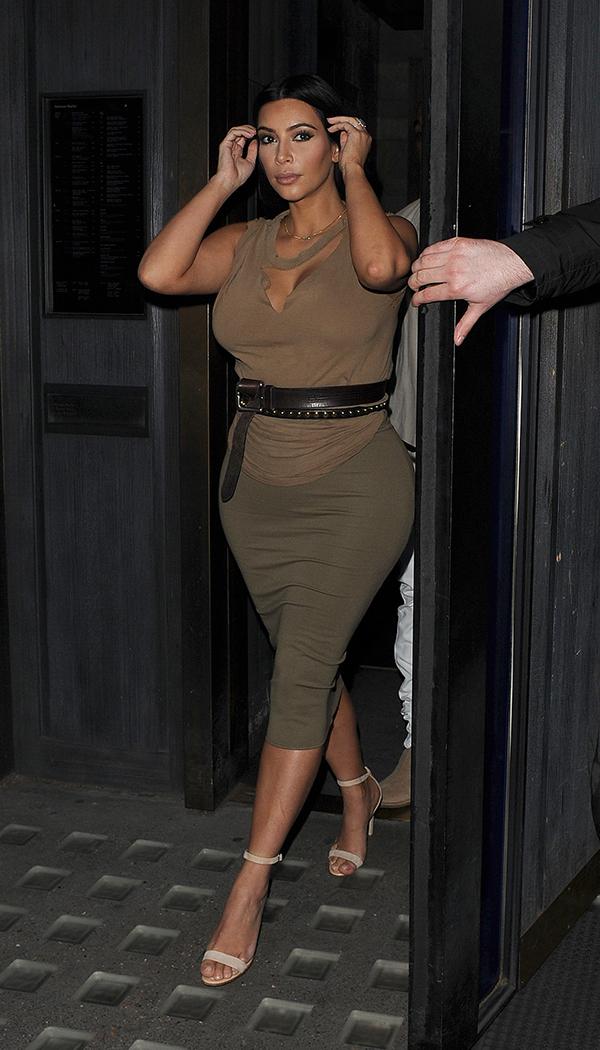 Kufa warned that there are many instances when pregnant women like Kardashian should avoid figure-fitting body slimmers. "If you live in humid or hot conditions, it is better to avoid the use of Spanx. If at all you need to use it, keep it on only for short duration," she said. "The heat and humidity in the atmosphere can cause serious rashes and skin infections." What do you think about Kim's pregnancy fashion choices? Sound off in the comments below.