Kim Kardashian Exposes Her Nipples In See-Through Bodysuit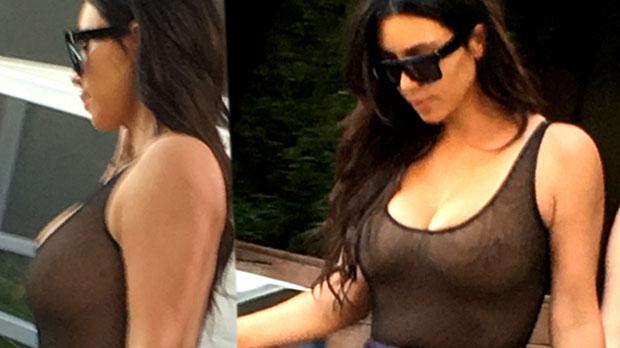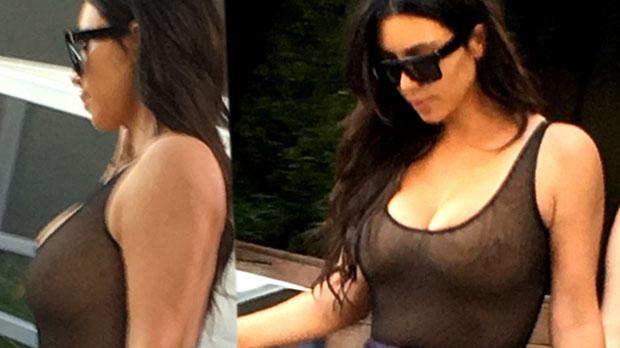 Just when you thought she'd finally stop showing off her nipples all over New York City, Kim Kardashian took her braless looks up another notch.
Article continues below advertisement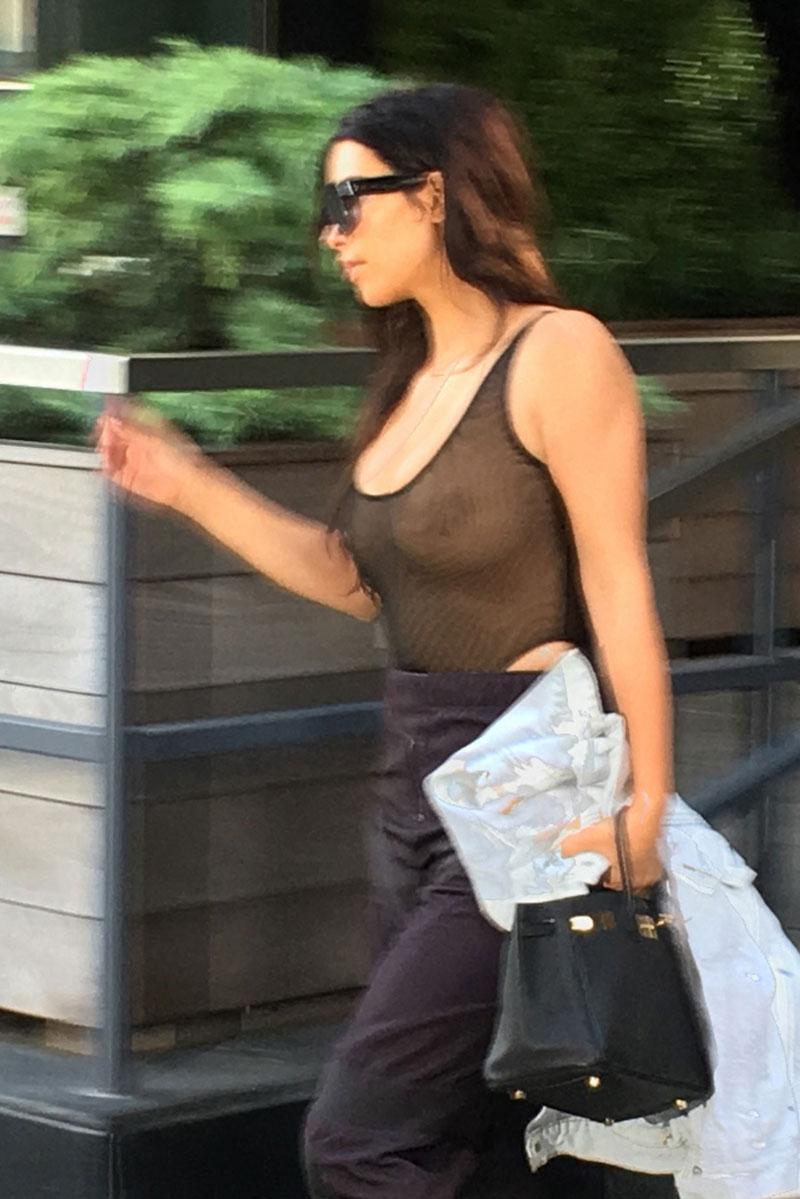 That's right, she's out again, nipples blazing. Kim emerged in NYC on Friday, baring her breasts in a sheer bodysuit.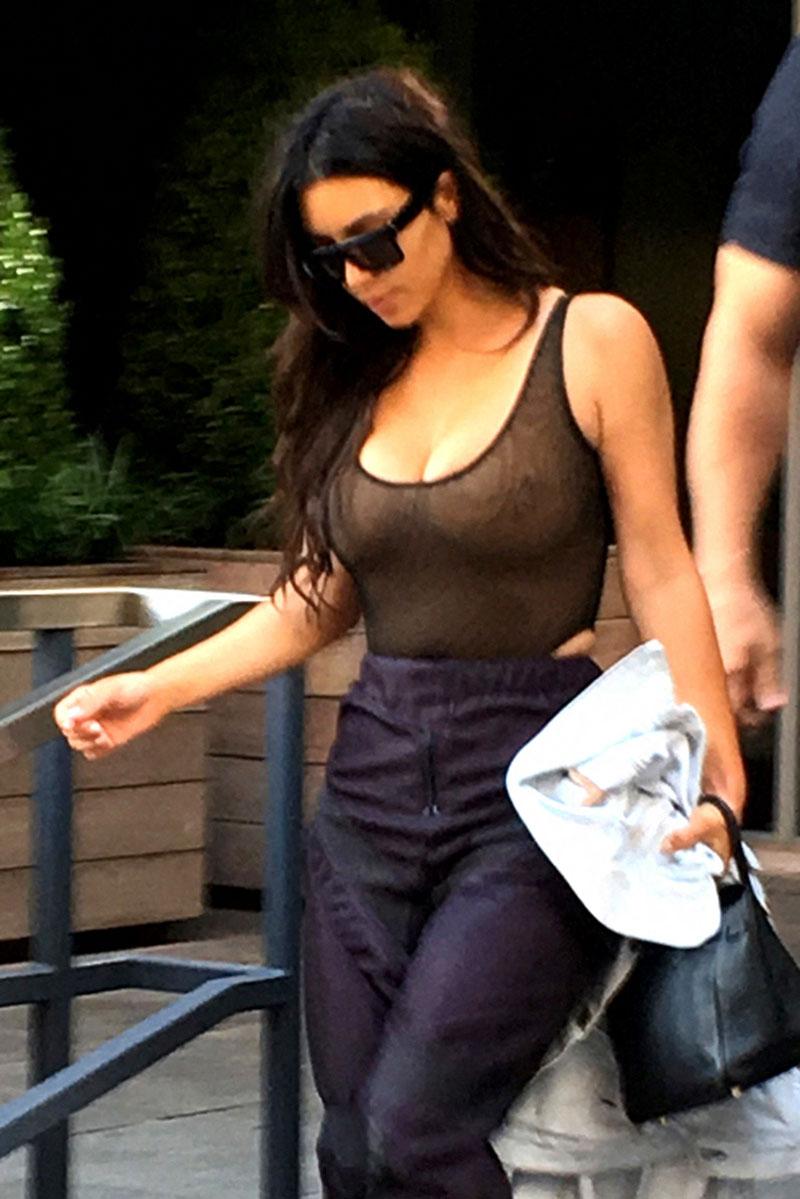 Article continues below advertisement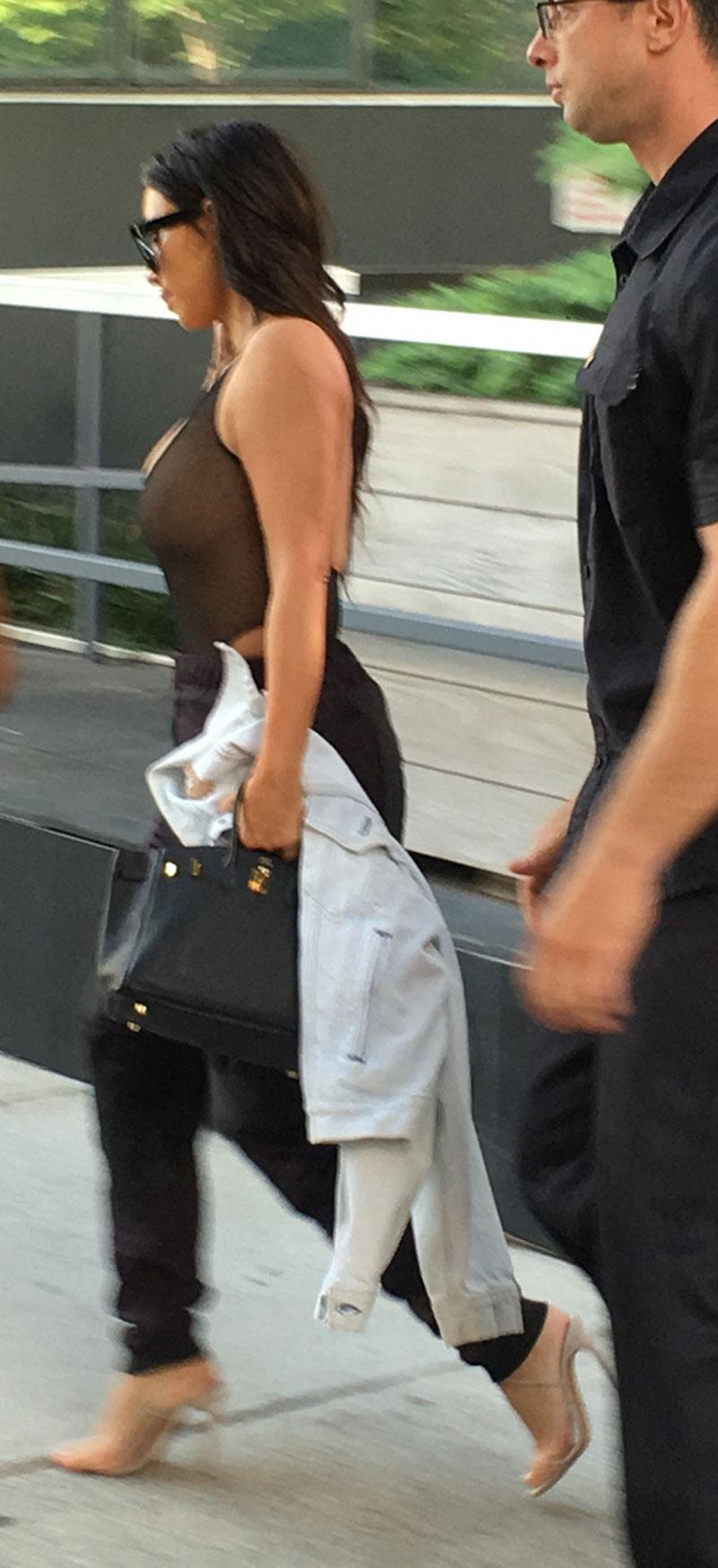 A source told RadarOnline.com that Kardashian was "utterly embarrassed" after the baby-daddy to daughter, North, and son, Saint West, threw a fashion show to launch his newest collection of Yeezy wear. Aside from models who passed out from heat exhaustion, the entire show suffered many other embarrassing mishaps and was roundly trounced by critics.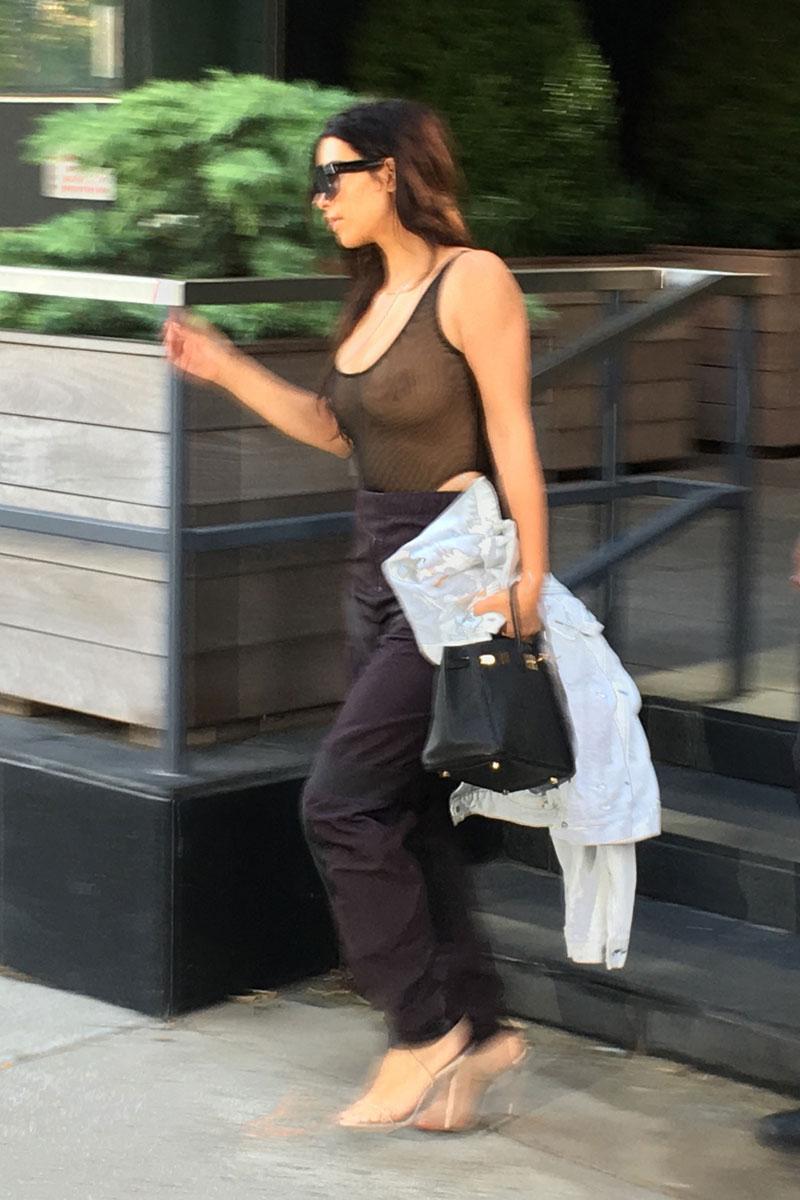 "Kim has already given up so much for Kanye that she is at her breaking point," the source claimed.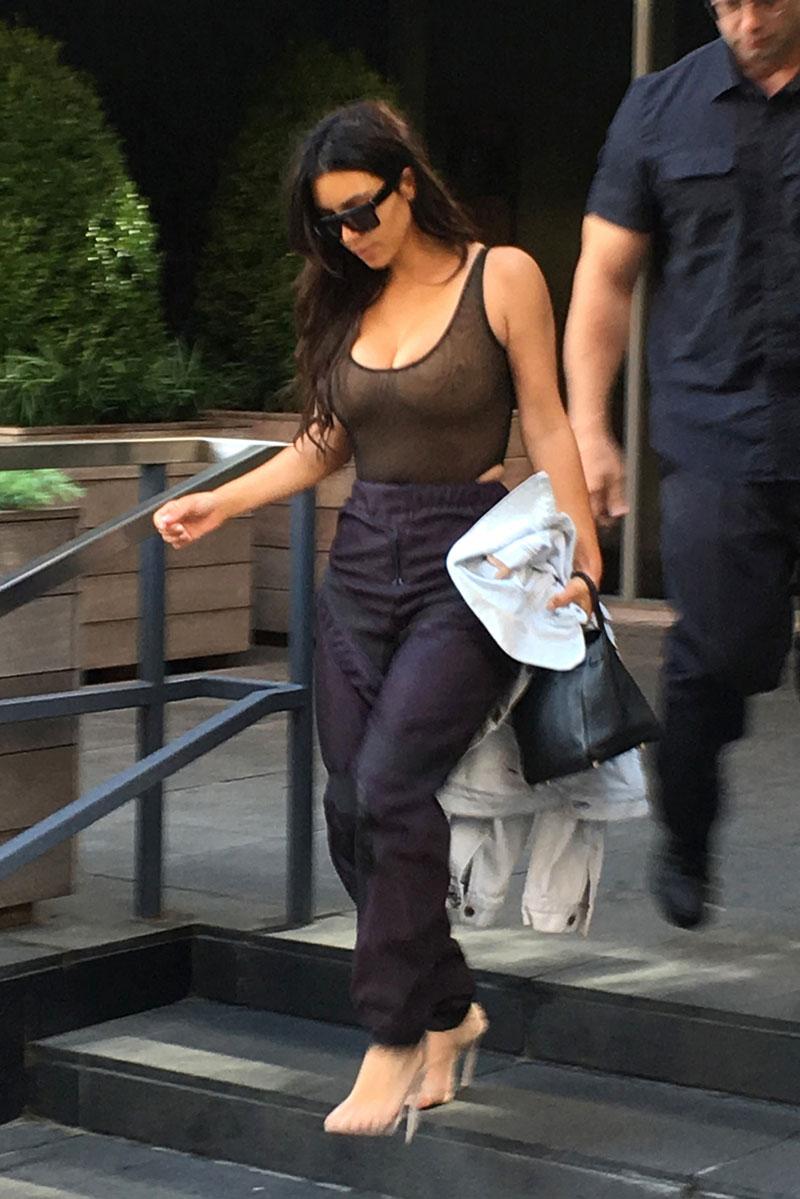 To make matters worse, insiders say West has total control over Kim's wardrobe. "Kanye is in charge of everything. Kim listens to him and doesn't question him at all," the source explained. "Kim does what Kanye wants and wears what he wants because she believes he has opened all these fashion doors for her and she wants to be in this world."