From Toning Her Booty To Using Kanye For Encouragement—Kim's Trainers Reveal Her Top 10 Fitness Tricks & Tips!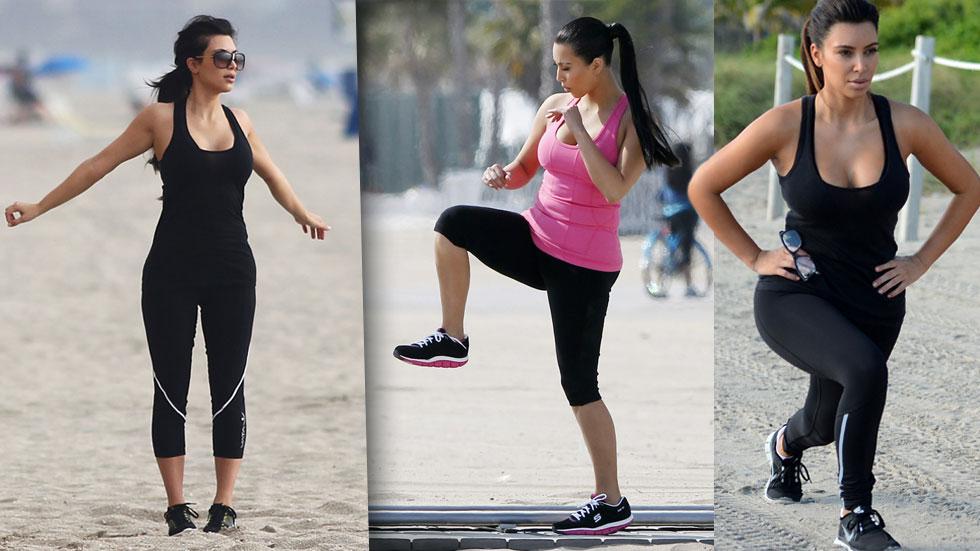 Kim Kardashian is known for her booty and fine physique. Click through RadarOnline.com's gallery to find out exactly how the reality star's trainers sculpt her body and whip it into shape!
Article continues below advertisement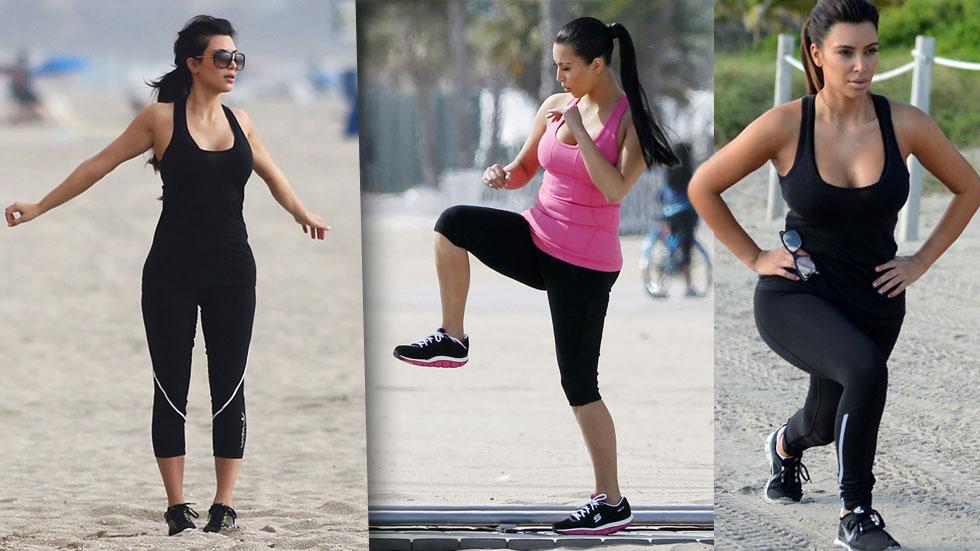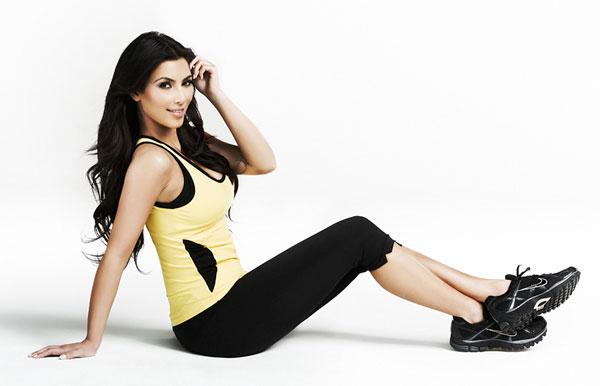 Kim always keeps her fitness routine fresh. "She is not someone who likes to do the same thing over and over again," the reality star's friend and trainer, Harley Pasternak, tells RadarOnline.com. "She mixes it up."
Article continues below advertisement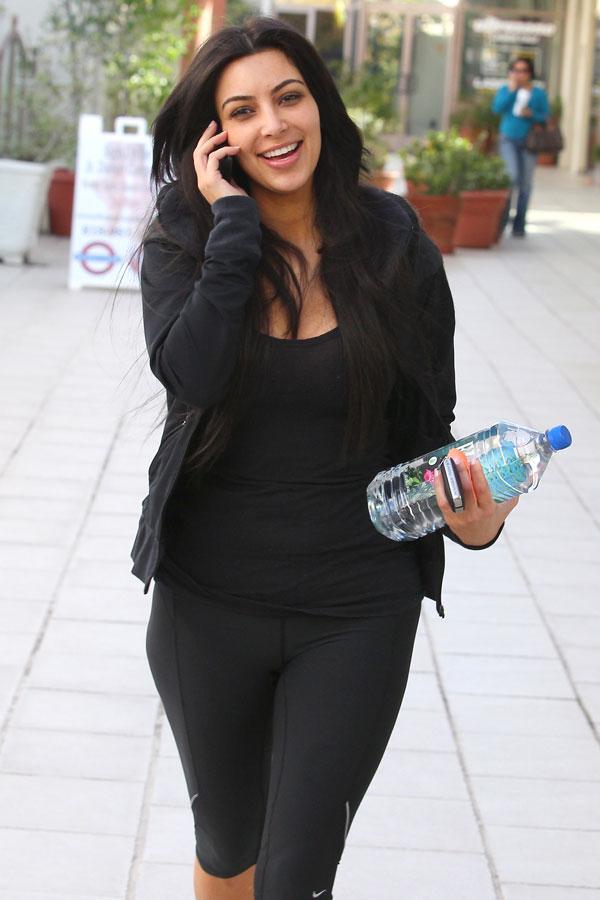 "She has to be in the right mind frame for us to work out together," reveals Pasternak. "She works hard and doesn't overdue it." Pasternak uses the Helix Lateral Trainer with her because "it focuses on the butt and hips."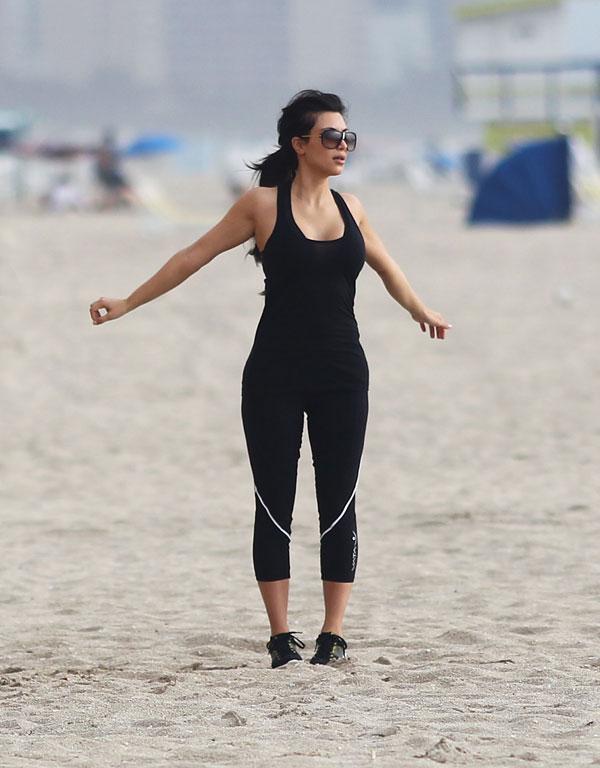 Kim often warms up and cools down on the Lateral Trainer. "We do some hip thrusts and reverse lunges and stiff leg deadlifts," notes Pasternak. "It really tone and tighten the whole thigh and butt area."
Article continues below advertisement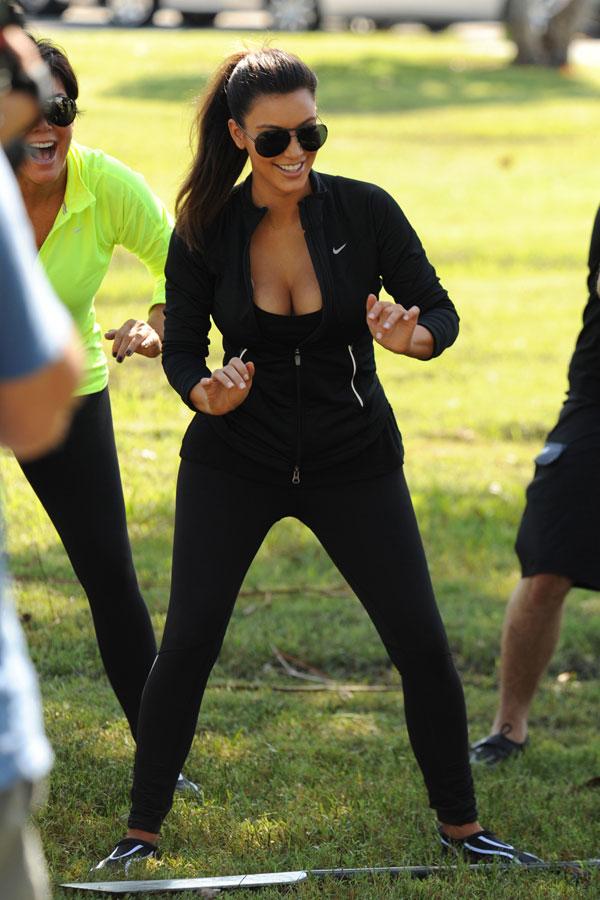 The reality diva is always up for some physical improvement. Reveals Pasternak: "There is no part of her body where she thinks, 'This part of my body cannot be improved upon.'"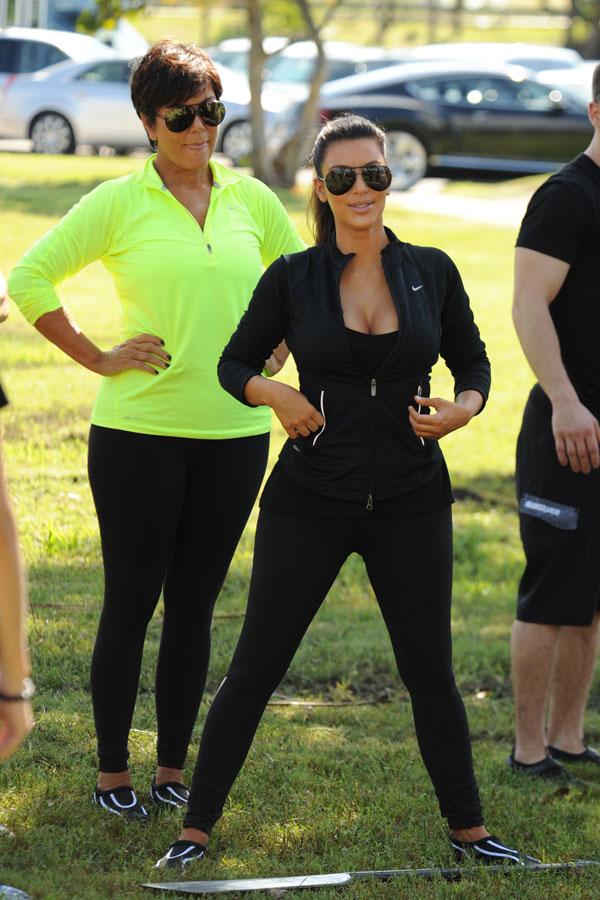 Occasionally, Pasternak trains both Kim and her husband, Kanye West, at the same time. "What is really cool about them is that they really are best friends," he tells Radar. "They never run out of stuff to talk about. They distract each other by talking about North, or architecture, or fashion or whatever.... They work really well together."
Article continues below advertisement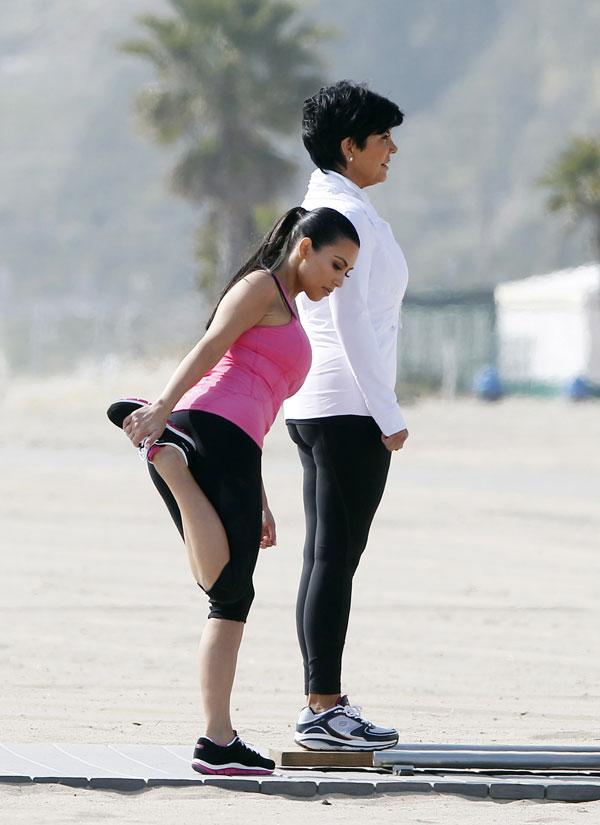 Sometimes, Kim likes to hit Barry's Bootcamp in Los Angeles — but it usually means that something's wrong! "Kim only comes in here when she is pissed off," a source tells Radar. "She works hard and sweats, but she does not complete the entire session all of the time."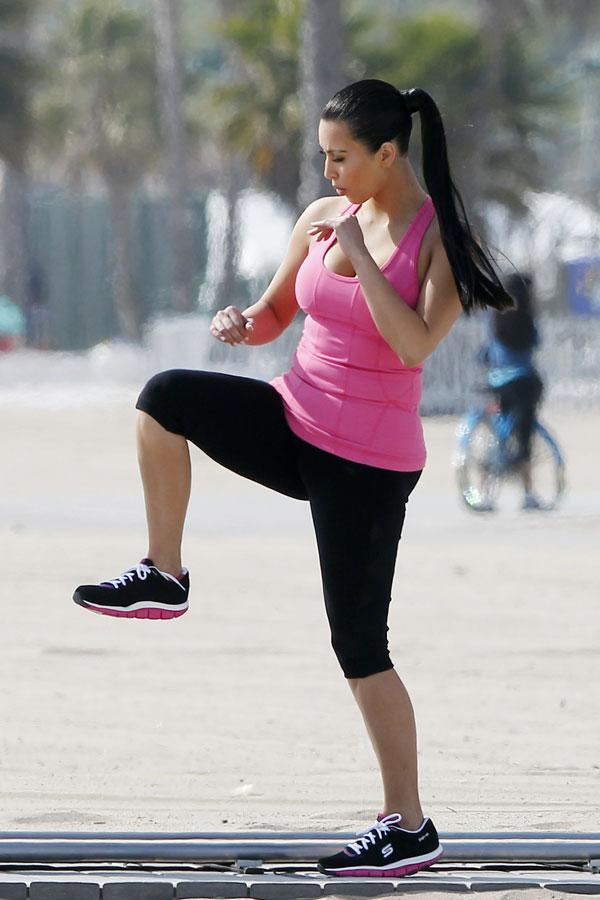 "There have been times when she attends the gym religiously for a month, then maybe she gets busy and cannot attend as regularly," continues the source, who notes Kim often hits Barry's in New York City when she's traveling.
Article continues below advertisement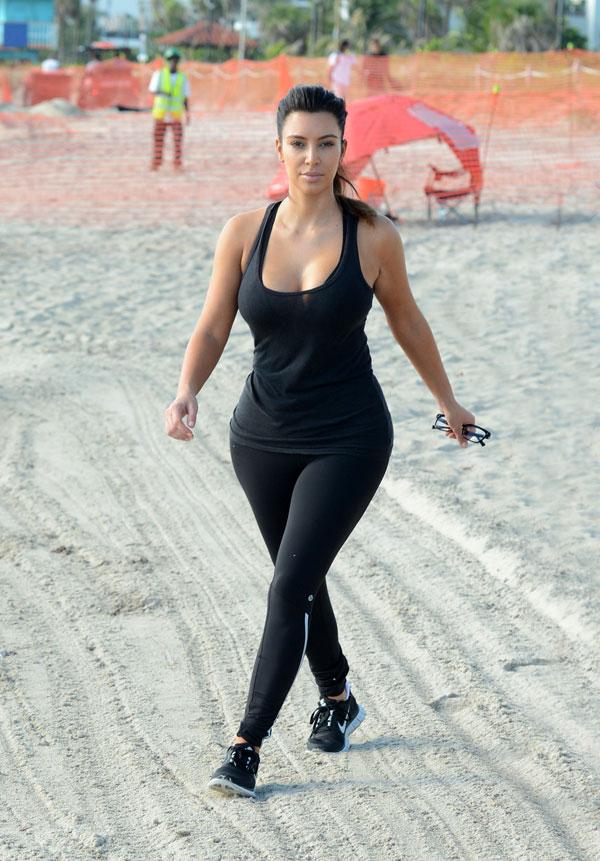 Her favorite classes at Barry's? The star "usually attends weekend classes, which are 'Full Body,' points out the source. "She has also been known to attend the Tuesday 'Butt & Legs' class from time to time."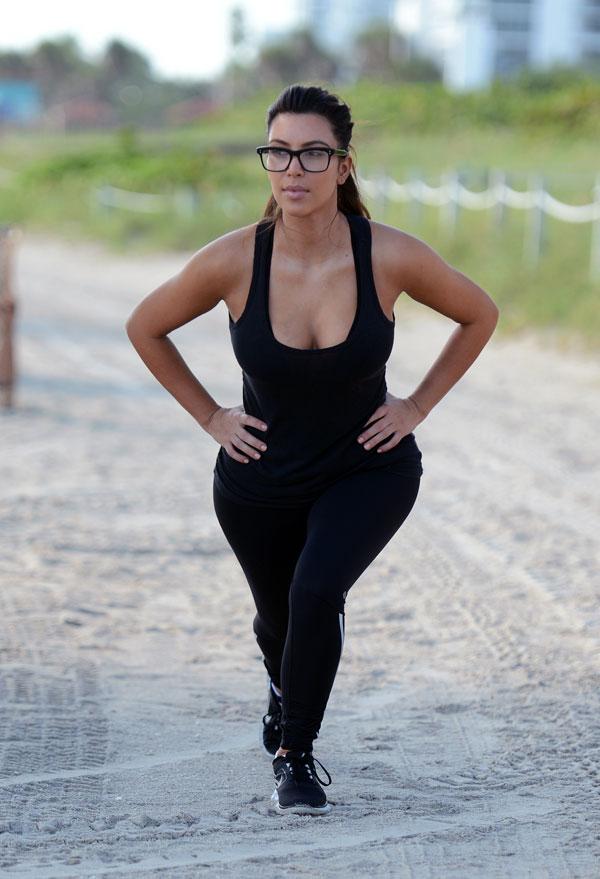 The staff at Barry's holds Kim in high regard. "She is very friendly to the staff, trainers and fellow bootcampers," reveals the insider.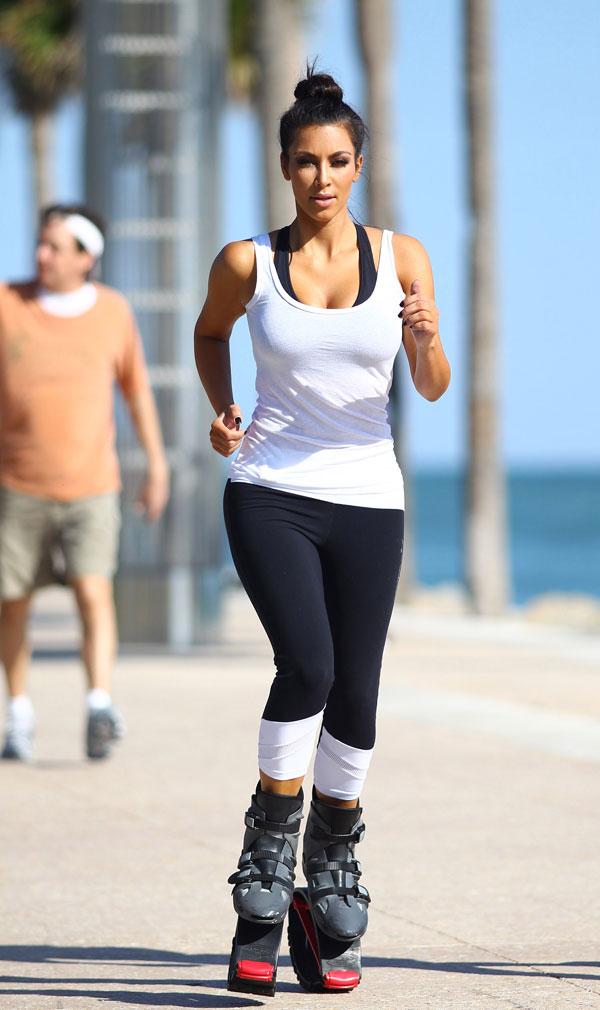 Kim focused on getting rid of her pregnancy pounds through Barry's intense classes. "When she wanted to lose post-pregnancy weight, she amped up her workouts and started attending Barry's Bootcamp classes more regularly," the source tells Radar.