Keeping It Un-Real! Shocking Photos Suggest Kim Kardashian Erases Daughter North's 'Imperfections' Against Hubby Kanye's Wishes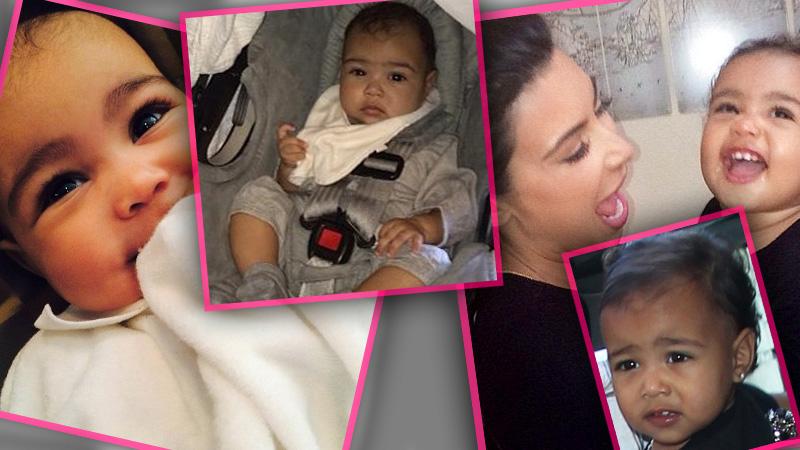 Kim Kardashian has no shame in altering her own appearance and, sadly, it seems that she takes pride in doing the same for her 18-month-old daughter North West. According to The National ENQUIRER, the Keeping up with the Kardashians beauty has been airbrushing pictures of her innocent daughter to eliminate the child's "imperfections" by fixing her "unibrow, kinky hair and gap between her teeth" in recent photos.
Article continues below advertisement
Watch: Kim Kardashian Trying For Second Baby With Kanye West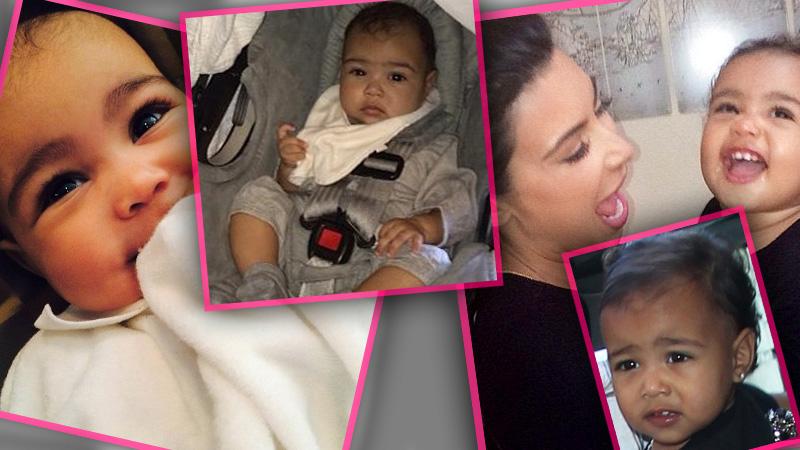 Article continues below advertisement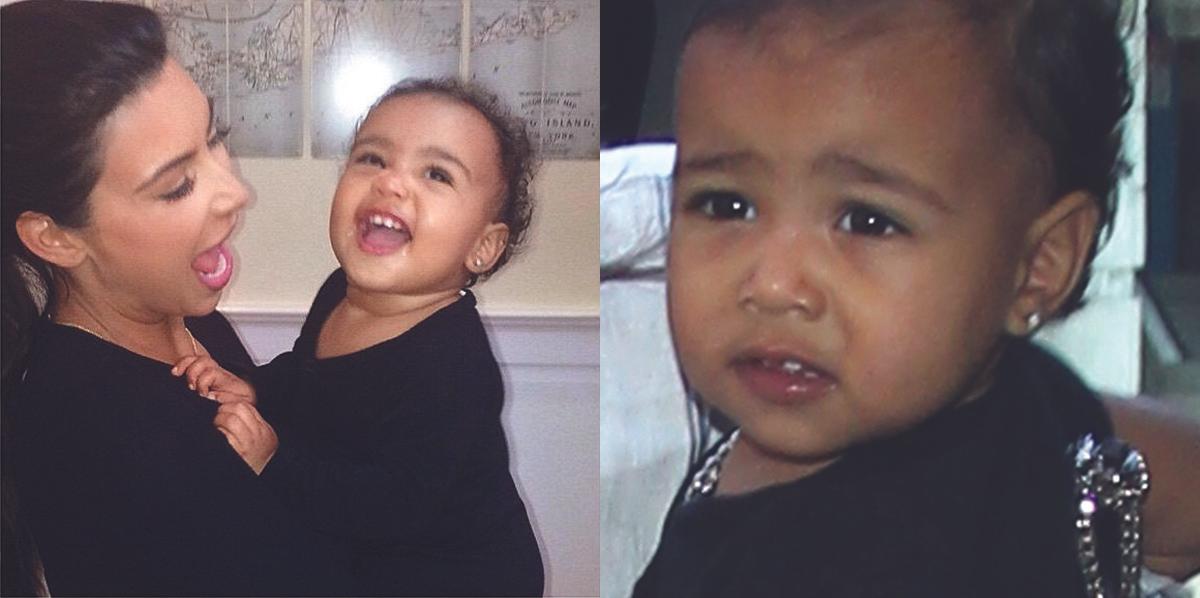 "Kim adores North and thinks she's beautiful in her natural state, but she's a strong believer in putting your best features forward ," the insider told the magazine. In this photo, it appears she brushed up Nori's gap-toothed smile, the report claims. And in November, Kardashian was accused of altering her daughter's smile when she posted a photo on her Instagram of North at the Zoo with perfectly straight teeth, which is noticeably different from the child's reflection in the picture that shows a noticeable gap.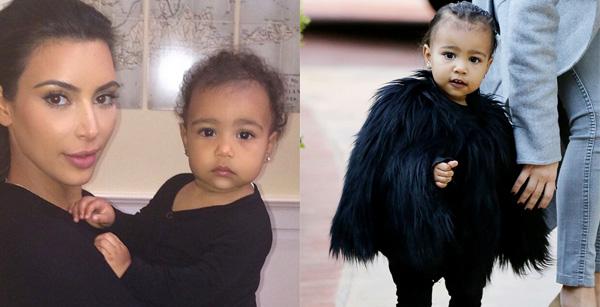 Although the 34-year-old internet breaking Kardashian has reportedly been taking heat from hubby Kanye West over her meddling, "She thinks nothing of having pictures of herself photoshopped, so she doesn't see a problem doing the same for North." In this one, her normally kinky hair appeared straight.
Article continues below advertisement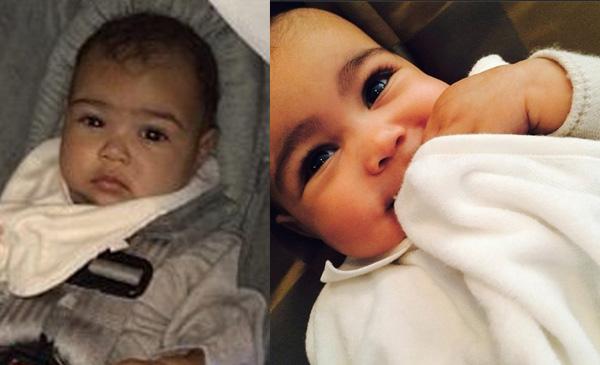 According to The ENQUIRER, "Kanye told Kim 'no way' when she asked him if she could wax North's eyebrows," the source said, adding "Kanye keeps telling her that Nori's so-called imperfections are normal for a toddler." But the brows seemed suspiciously less bushy in one instagram shot.
Kim Kardashian walks baby North West outside their apartment in New York City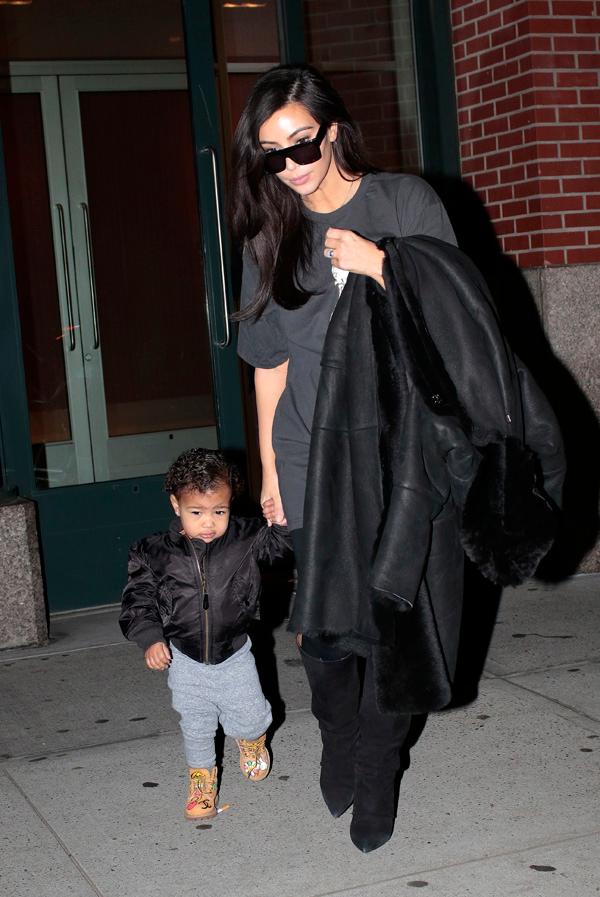 Kardashian's friends "worry that she could be setting Nori up for body issues later in life," the source said.
Article continues below advertisement
Kim Kardashian and North West head out in NYC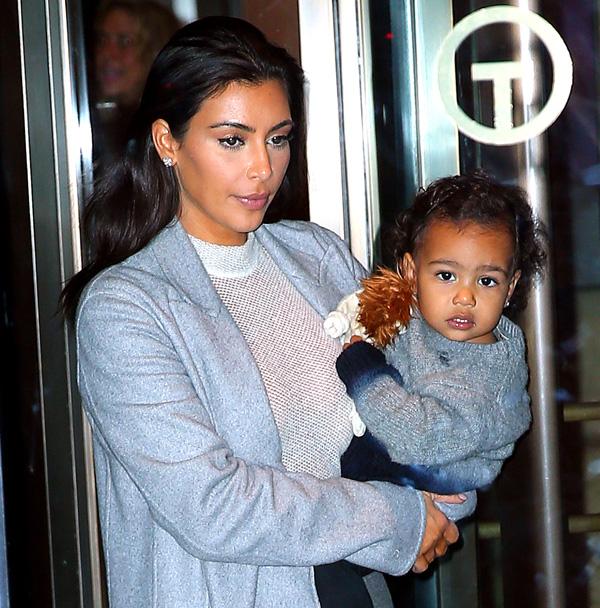 But The ENQUIRER claims that Kardashian has already gone so far as to put "North on a sugar-free diet to head off weight issues," as well as reportedly "using product on the toddler's naturally curly mane because she "needed to slick it back and make it stay."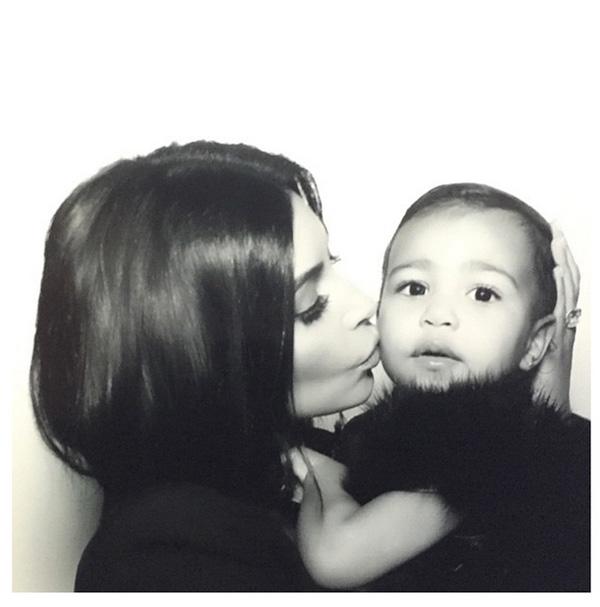 For more on how she's reportedly trying to craft a mini-me, pick up the latest issues of The ENQUIRER, on stands now!