Exclusive
Killers, Creeps & Fugitives: FBI's Most Wanted Terrorists Exposed!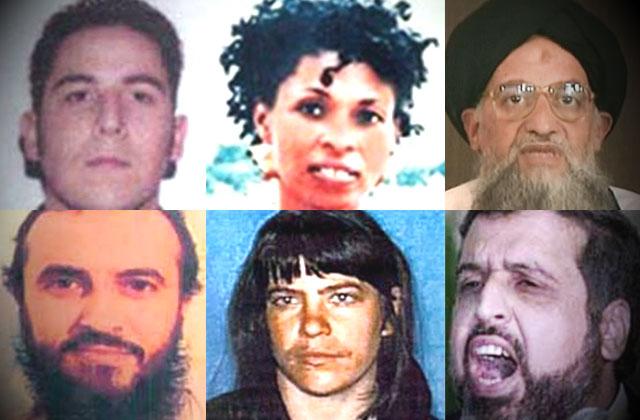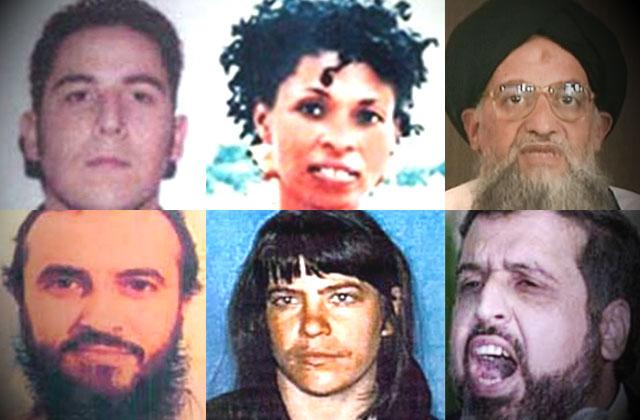 America's war on terror against dirtbag radicals hell-bent on destruction is being fought on many fronts: overseas, on the Internet and within U.S. borders. The FBI's eight Most Wanted Terrorists exposed here are both domestic and international fugitives. Some are bloodthirsty extremists; others, environmental activists. And one is a Black Liberation Army radical who is rapper Tupac Shakur's aunt! If you know the whereabouts of any of these savage fugitives, please contact the FBI at 1-800-CALLFBI (225-5324).
Article continues below advertisement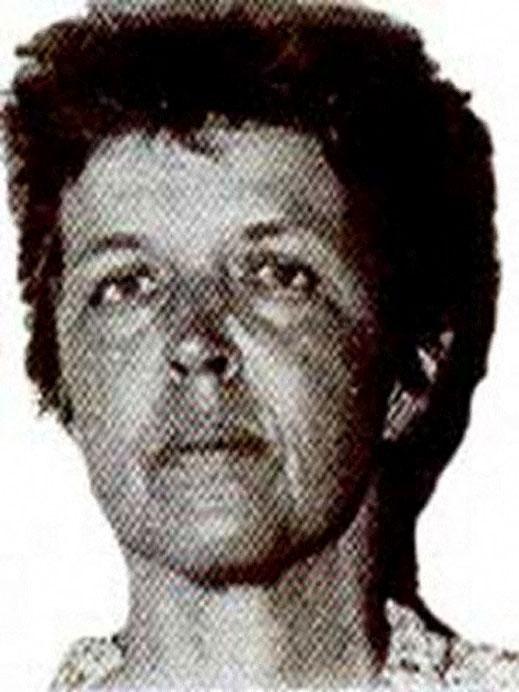 ELIZABETH ANNA DUKE: Duke, 75, committed crimes in the 1970s and 1980s while with the May 19th Communist Organization. Authorities say she hid explosives and accumulated fake identities, and she was arrested in 1985 while in the company of a man tied to the 1981 Brinks armored car robbery that left two police officers dead. She was released on bail and has been a fugitive since October 1985.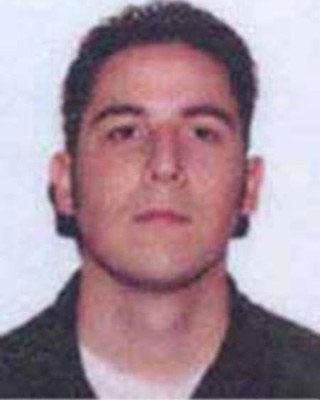 DANIEL ANDREAS: The "animal liberationist" is suspected of leading a domestic-terror cell called the Animal Liberation Brigade that bombed a California biotech company in August 2003. A month later, he set off a nail bomb at a nutritional-products company, also in California. The 38-year-old former computer-network specialist has an image of burning hillsides tattooed on his chest with the words: "It only takes a spark."
Article continues below advertisement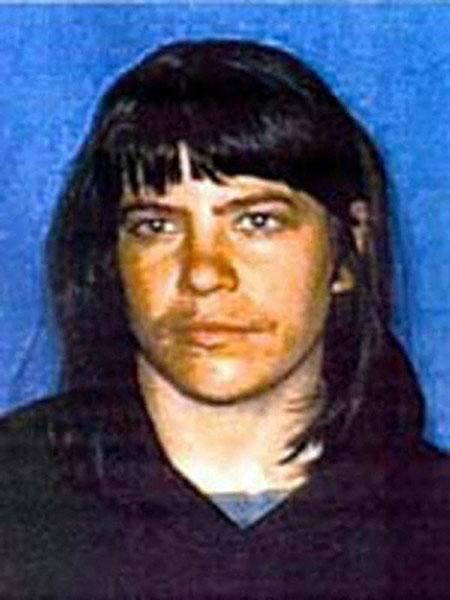 JOSEPHINE SUNSHINE OVERAKER: Overaker is wanted for crimes she committed with an ecoterrorism group called The Family. She is accused of shoplifting equipment and devices used to commit arson in Oregon, Wyoming, California, Washington and Colorado — where the damage done to the Vail Ski Resort is still the largest eco-related arson in history. Overaker "put first responders' lives in danger" and the group caused more than $45 million in damages, per the FBI.
An image grab taken from a video broadca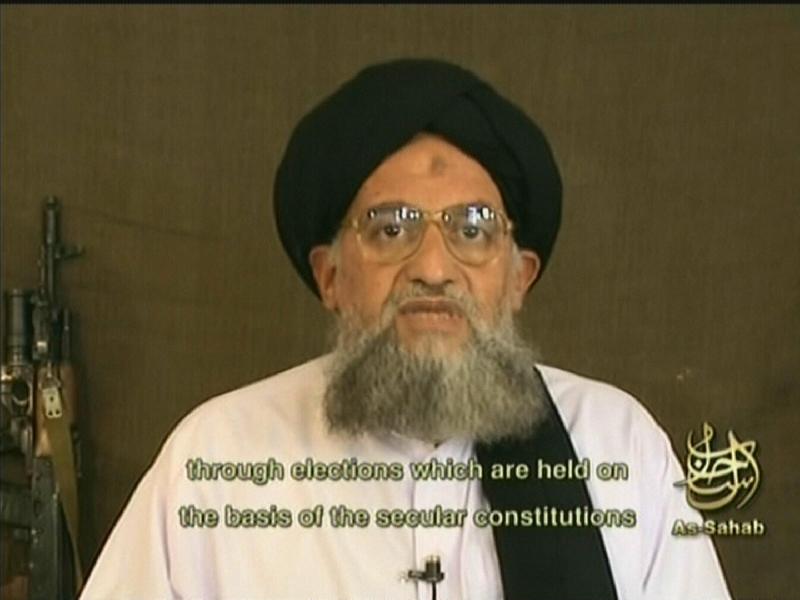 AYMAN AL-ZAWAHIRI: The Egyptian former eye surgeon, 65, is the leader of al-Qaeda following Osama bin Laden's death. He's considered the "operational brains" behind the Sept. 11, 2001, terrorist attacks on the U.S. — and has been indicted for his role in the Aug. 7, 1998, bombings of the U.S. embassies in Tanzania and Kenya. The Rewards for Justice Program is offering a $25 million reward for information leading to his arrest and/or conviction.
Article continues below advertisement
JOANNE CHESIMARD: Chesimard — aka Assata Shakur — was convicted for the 1973 coldblooded murder of New Jersey State Trooper Werner Foerster. On May 2, 1973, Chesimard and two Black Liberation Army pals were pulled over driving a car filled with weapons. A shoot-out erupted when Chesimard — who is rapper Tupac Shakur's aunt — took Foerster's service revolver and shot him in the head. Captured and convicted, Chesimard, 69, busted out of prison in 1979, and she's been hiding in Cuba since 1984.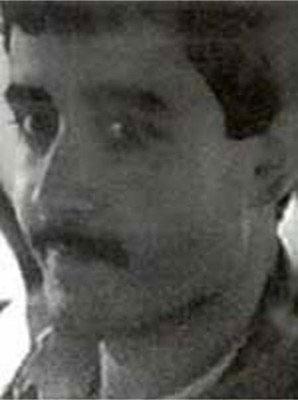 ALI ATWA: Atwa has been indicted for his role in the 1985 hijacking of TWA Flight 847 from Athens to Rome. The hijacking resulted in the murder of U.S. Navy diver Robert Stethem, who was shot after the plane landed in Beirut and his body was dumped onto the tarmac. The U.S. Rewards for Justice Program is offering $5 million for information leading to Atwa's apprehension.
Article continues below advertisement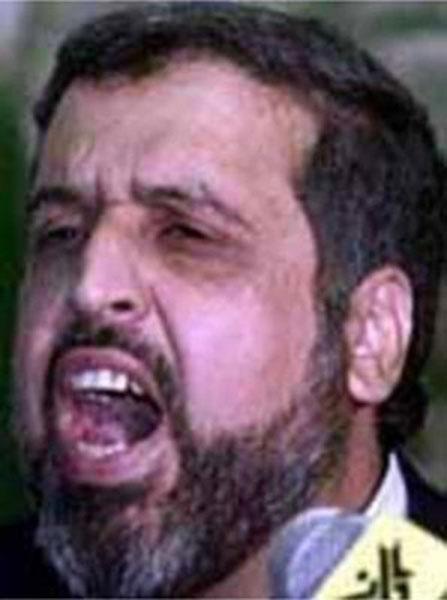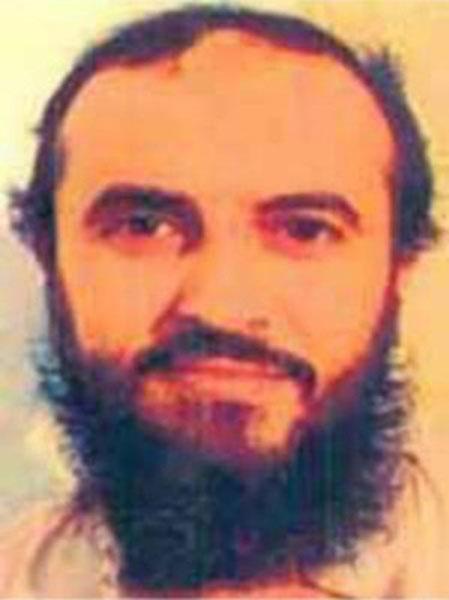 JAMEL AHMED MOHAMMED ALI AL-BADAWI: Al-Badawi is wanted in connection with the Oct., 12, 2000, bombing of the USS Cole in Aden, Yemen, that resulted in the deaths of 17 American sailors. Al-Badawi, 55, was held by Yemeni authorities but escaped twice.
We pay for juicy info! Do you have a story for RadarOnline.com? Email us at tips@radaronline.com, or call us at (866) ON-RADAR (667-2327) any time, day or night.