Glam Or Gaudy? Inside Khloe's Over-The-Top Moroccan Mansion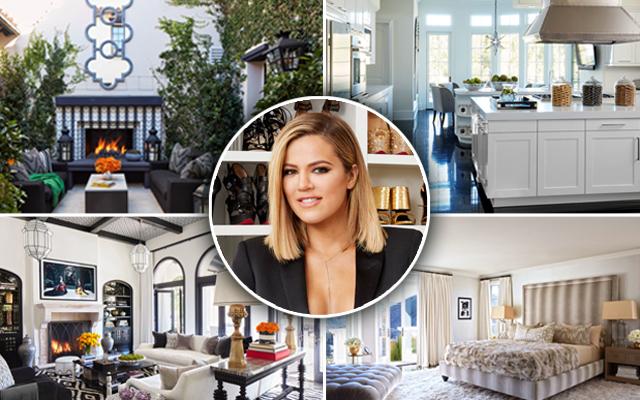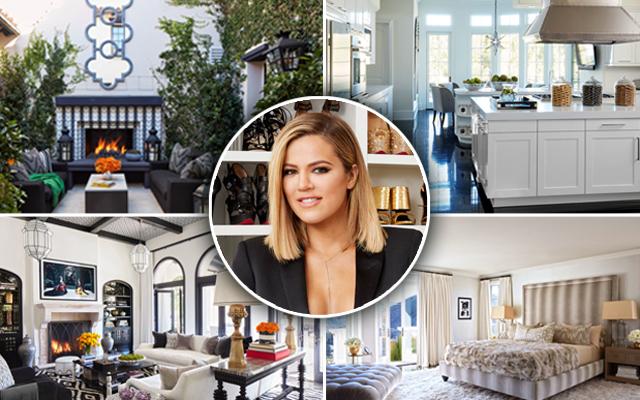 Khloe Kardashian's finally put the finishing touches on her Calabasas mansion – and inviting fans in to take a look! But does the "kaleidoscopic mix" of Middle Eastern influences impress or overwhelm? Take a look for yourself!
Article continues below advertisement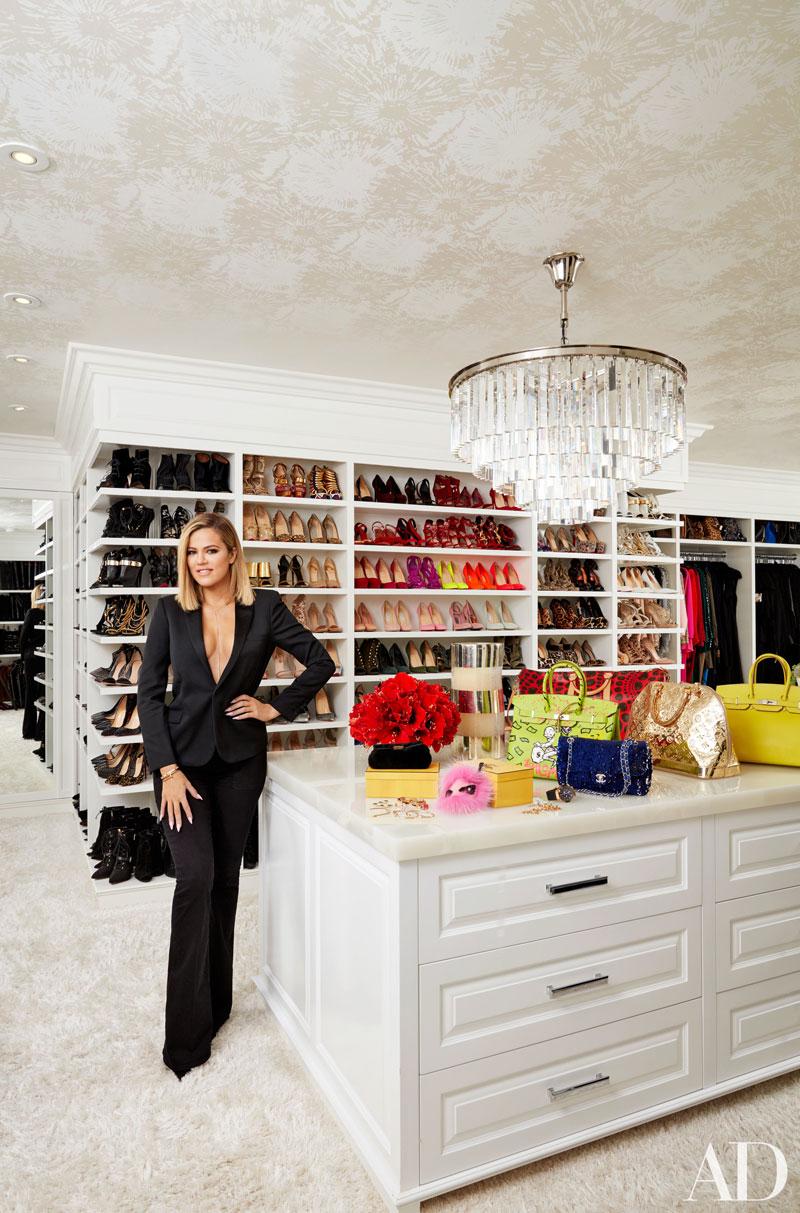 The youngest Kardashian sister revealed her completely redecorated 10,000-square-foot mansion, which she purchased from Justin Bieber, in the March issue of Architectural Digest. She turned two bedrooms in the home into a gigantic closet, and explained her rationale to the magazine. "I don't have kids, so why not?"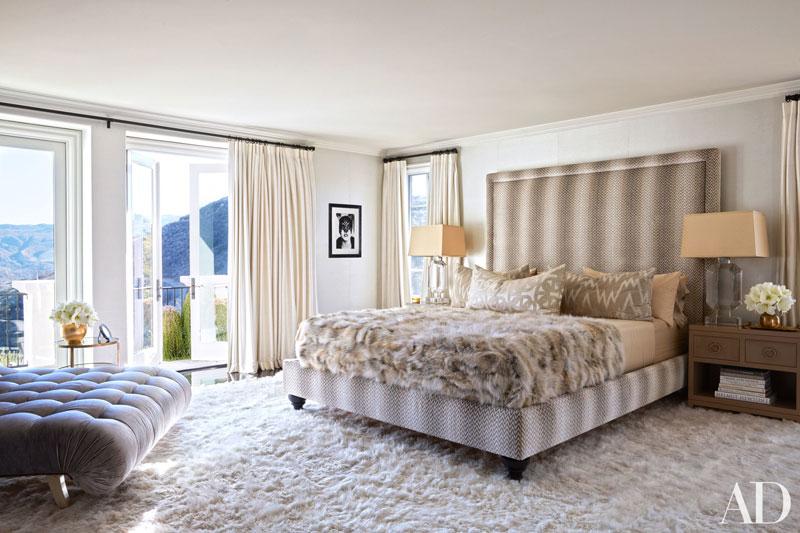 Label-conscious Kardashian's master suite had an Hermes pillow and a Fendi throw. But there was no mention of her brother Rob Kardashian, or which room he lived in before moving in with Blac Chyna.
Article continues below advertisement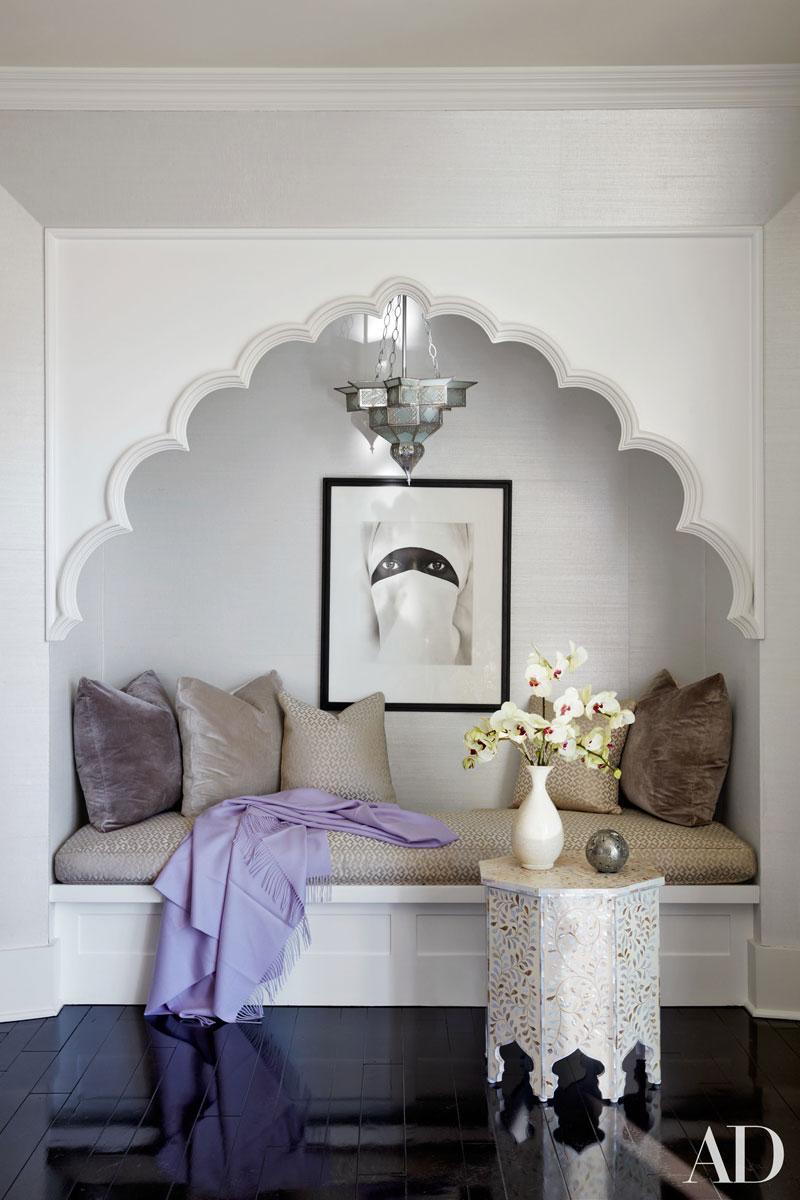 "I was very hands-on in the design process," Kardashian said about working with Martin Lawrence Bullard on the $7.2 million house. "I'm obsessed with details, so I can be a bit controlling, but it's only because I'm genuinely curious."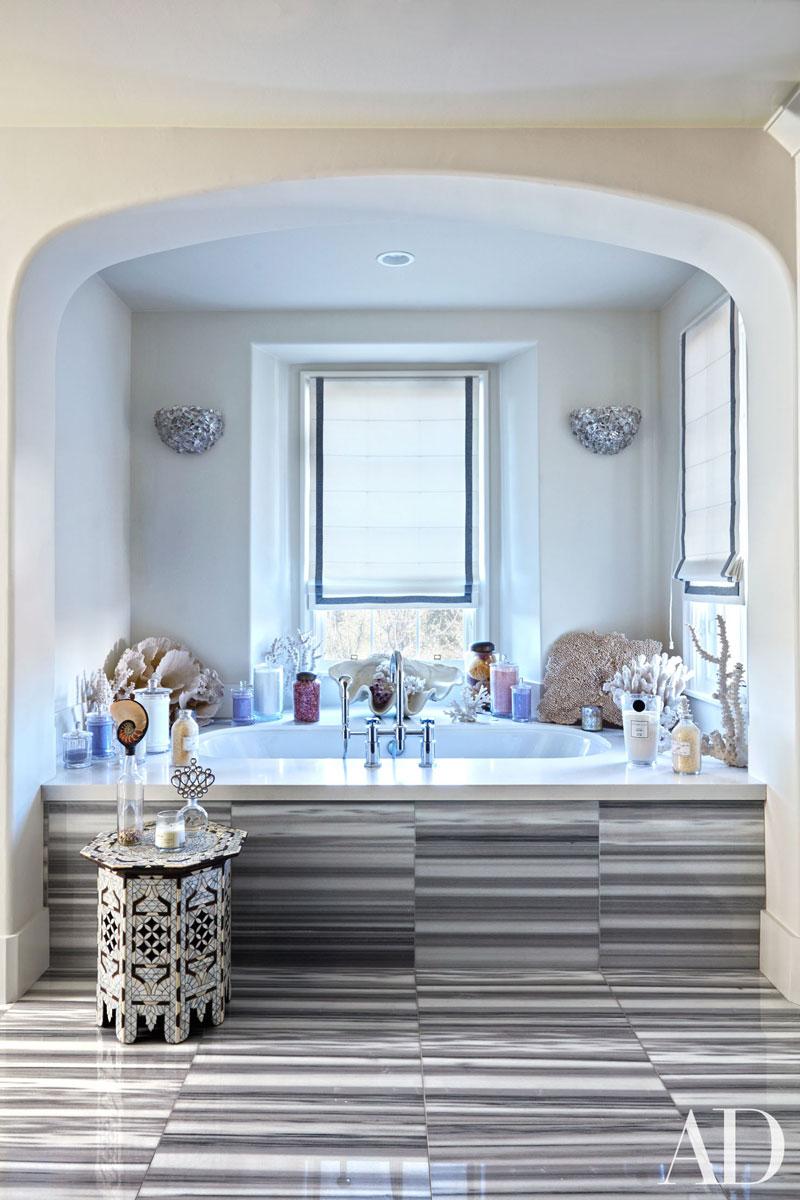 The bathroom tub was covered in Ann Sacks marble.
Article continues below advertisement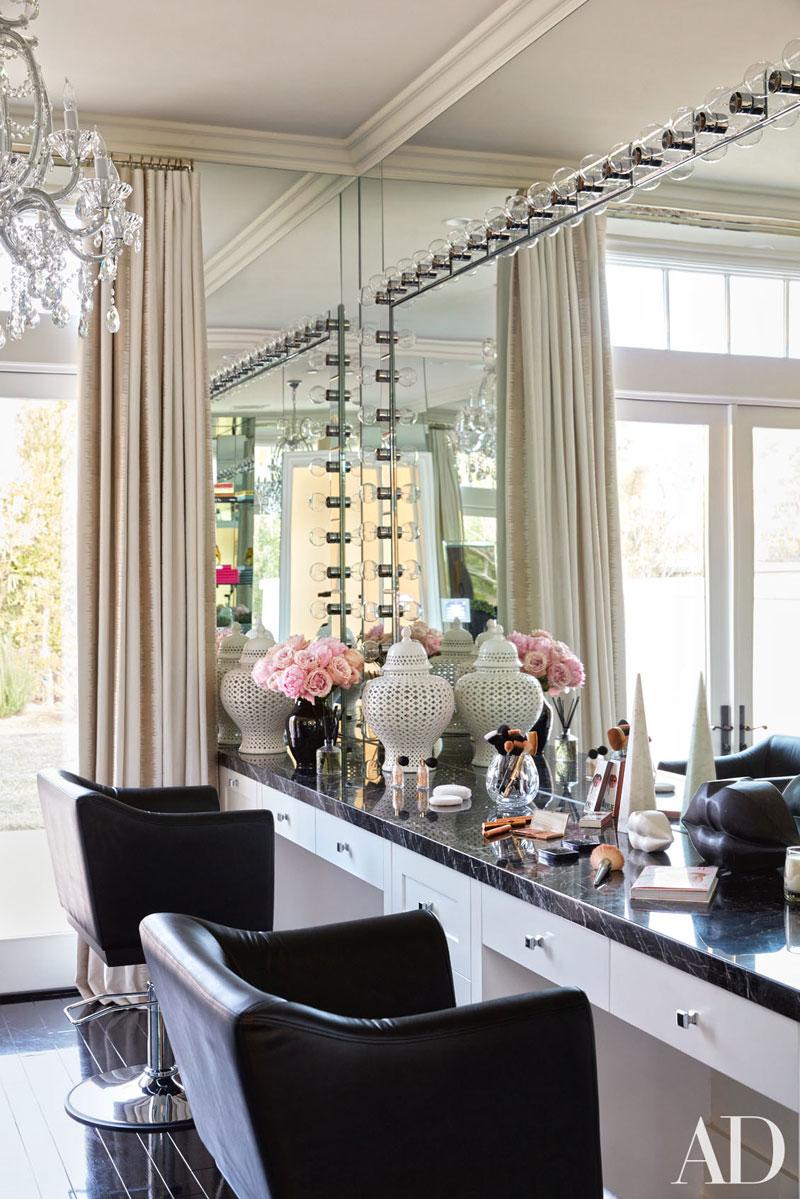 The glam room had a wall-sized mirror surrounded by light bulbs.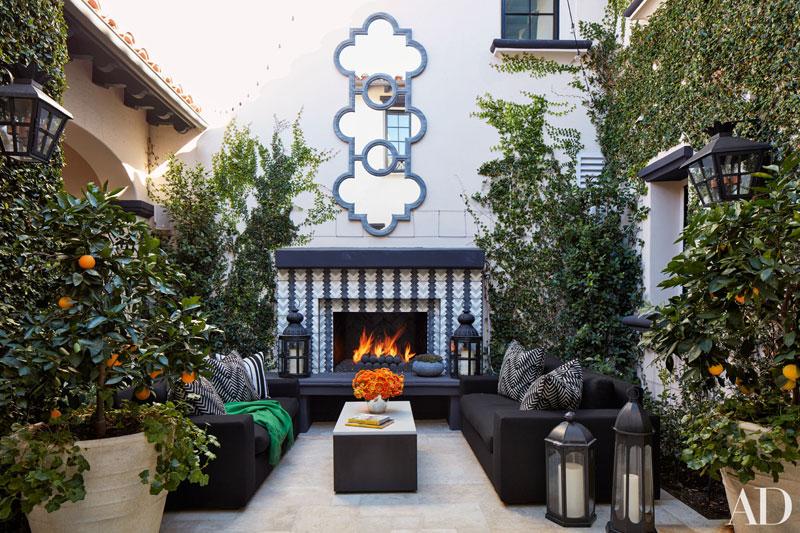 "Our tastes are very specific and completely different," Khloe said about her designer sister, Kourtney Kardashian. "When we go furniture shopping, I stand there tapping my foot while Kourtney shows me modern pieces. Then we head somewhere full of exotic, beautiful things and all she can say is, 'I like nothing here.'"
Article continues below advertisement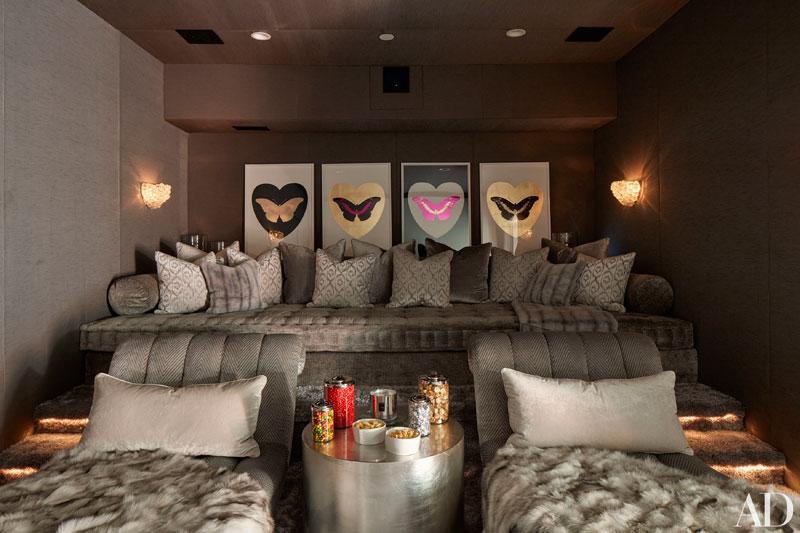 The screening room had a huge sofa for all of her guests to watch Keeping Up With the Kardashians.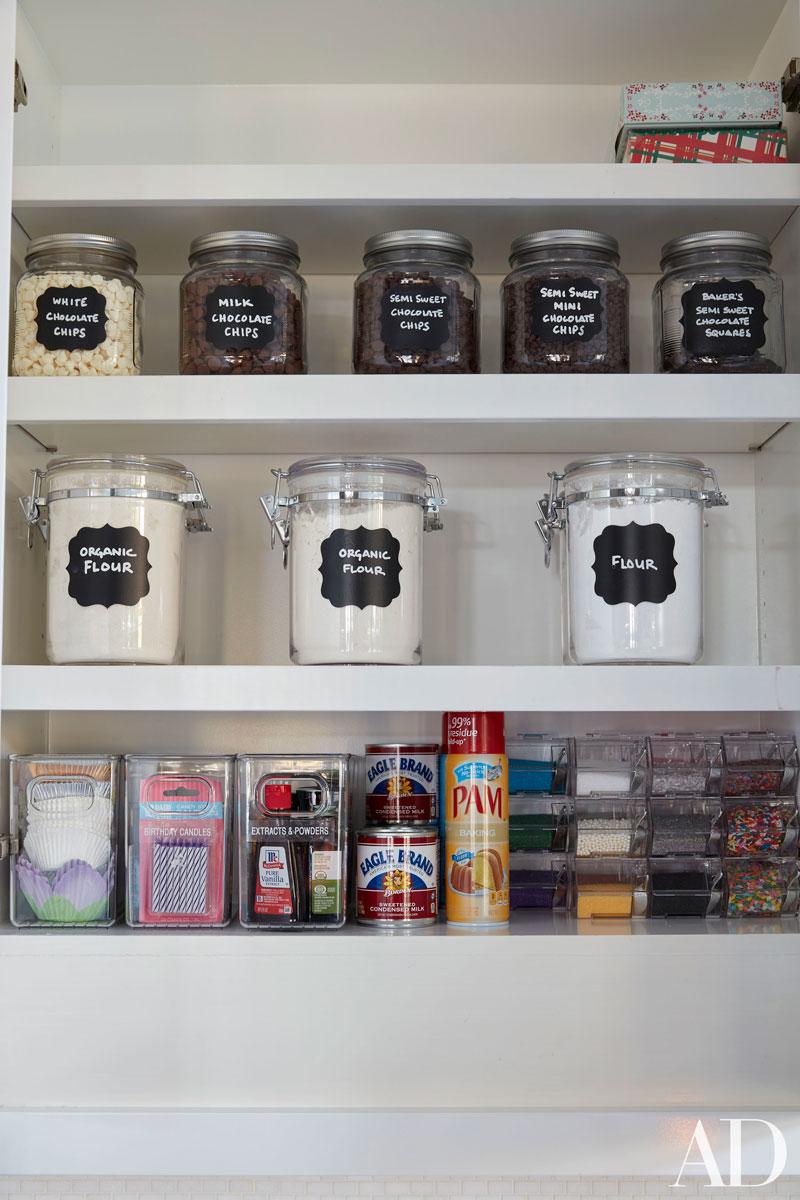 Even though she was busted for lying about baking pies for Thanksgiving, Kardashian had all the fixings for cupcakes.
Article continues below advertisement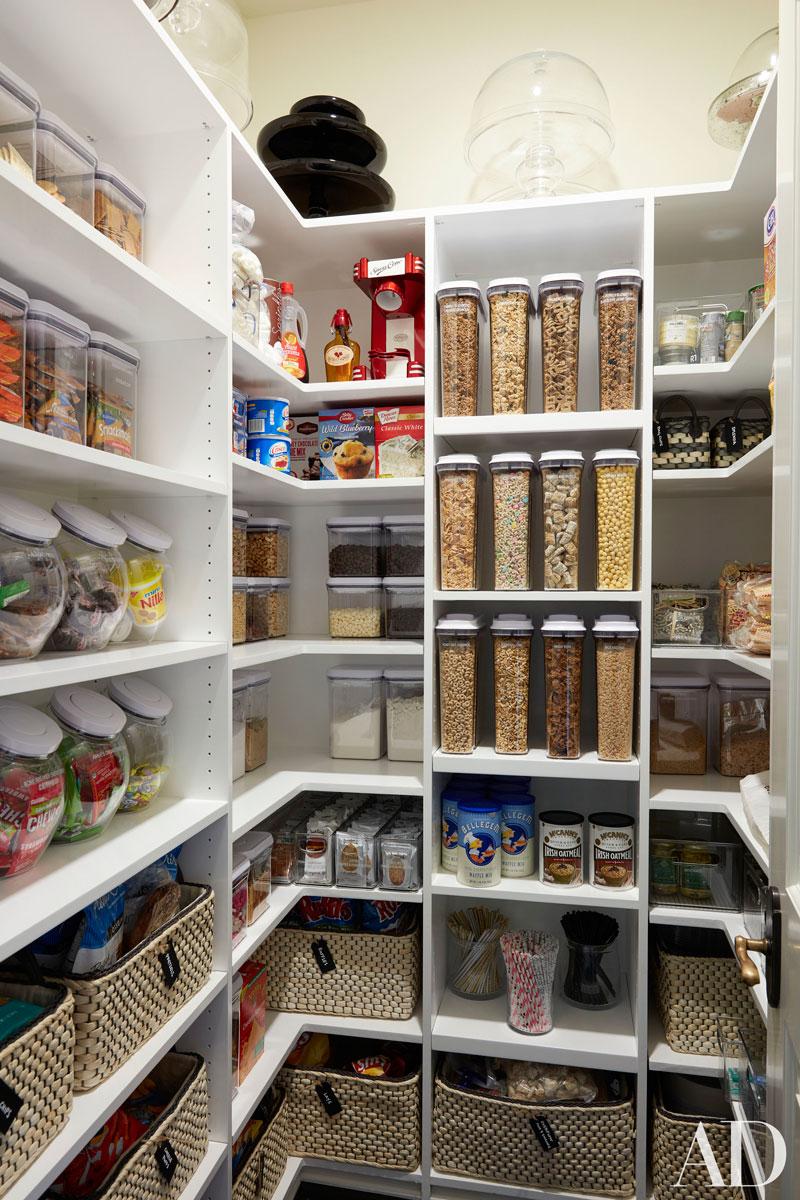 Kardashian struggled with her weight over the years but her neatly organized pantry loos like it was filled with healthy food.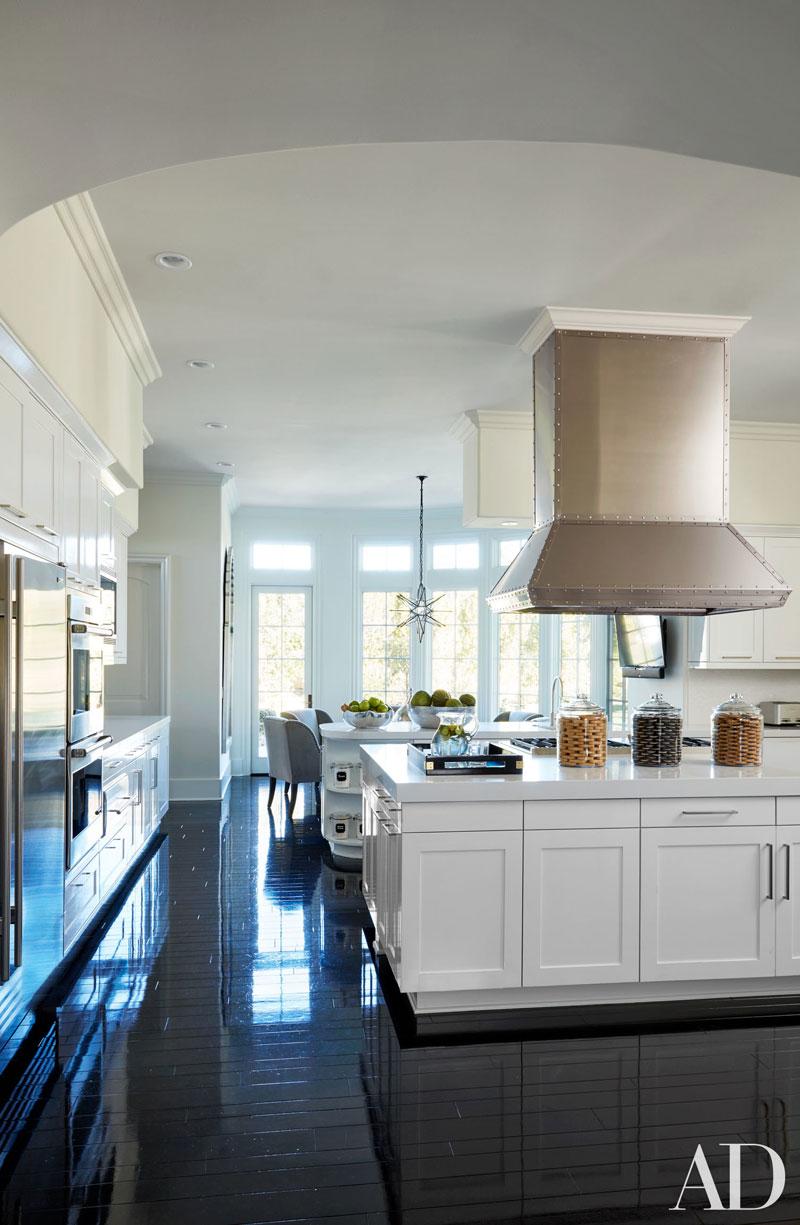 Custom-made hood with a pendant light from Reborn Antiques were in the kitchen, which also had wall ovens by Wolf and countertops by Ceasearstone.
Article continues below advertisement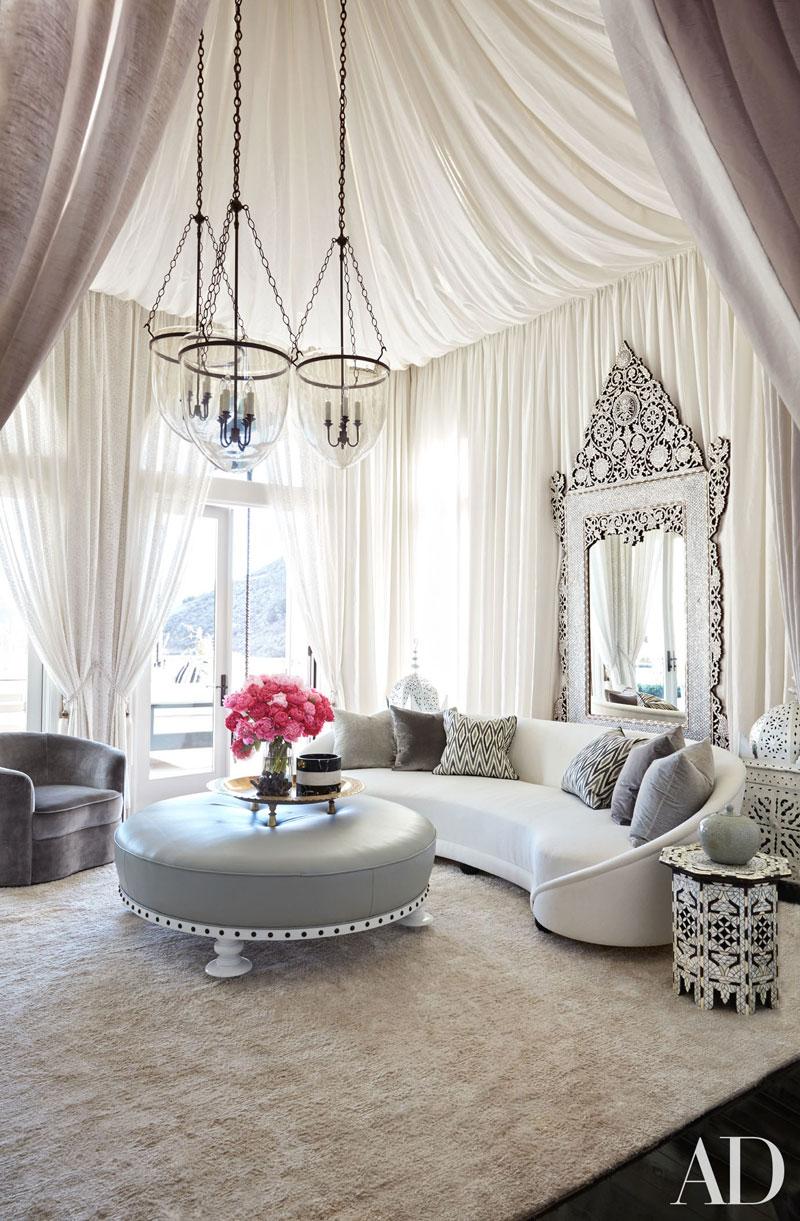 Kardashian's living room features tented material with a vintage sofa by John Salibellow with a Levantine mirror and a rug by Anthony Monaco.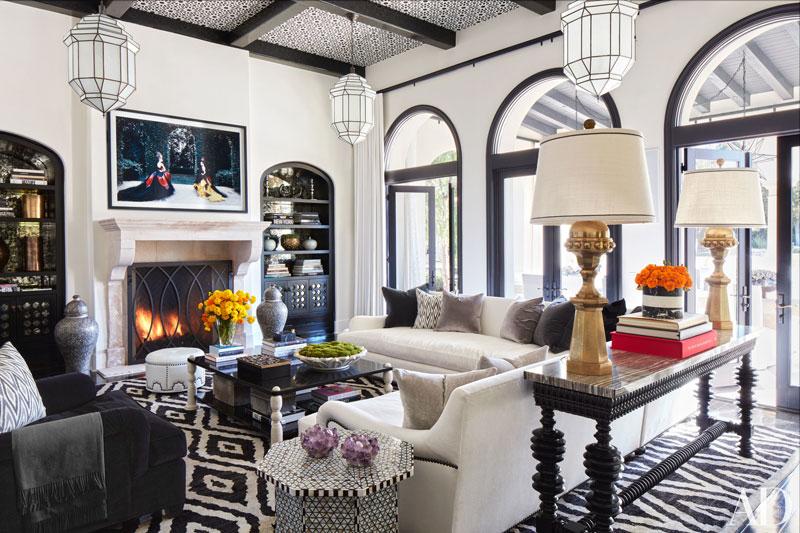 Her home reveals a "kaleidoscopic array of Moroccan, Turkish, and Middle Eastern flourishes."
Article continues below advertisement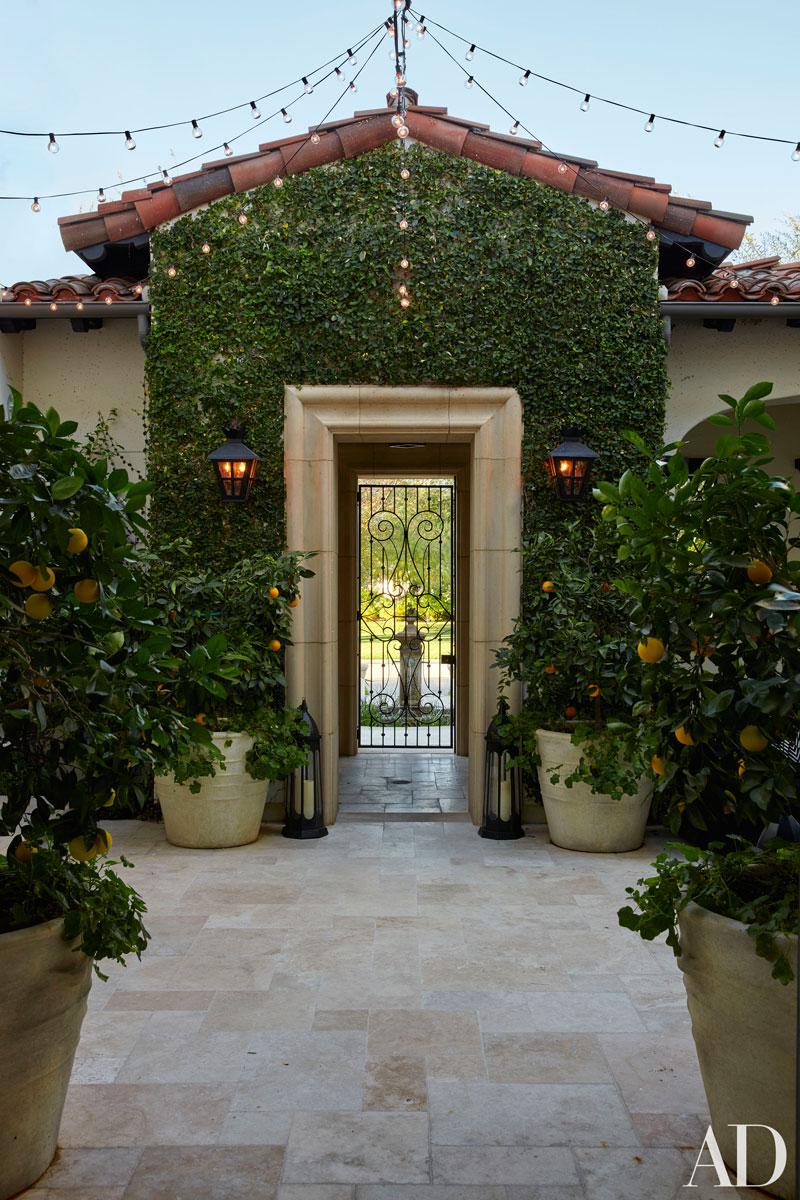 Kardashian has an ivy covered wall in her courtyard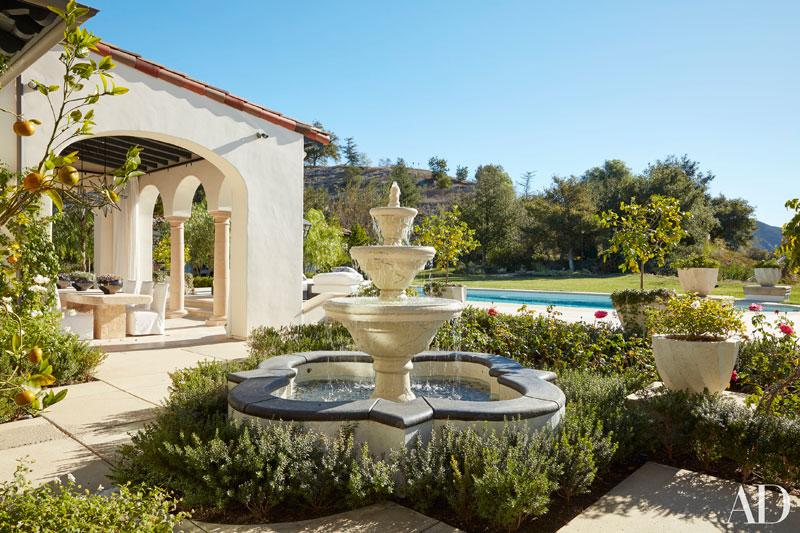 A Moroccan-style fountain next to her huge swimming pool was a lavish addition to Kardashian's home.