Kendra Wilkinson Enjoys Playdate With Kids After Split From Hank & Show Cancellation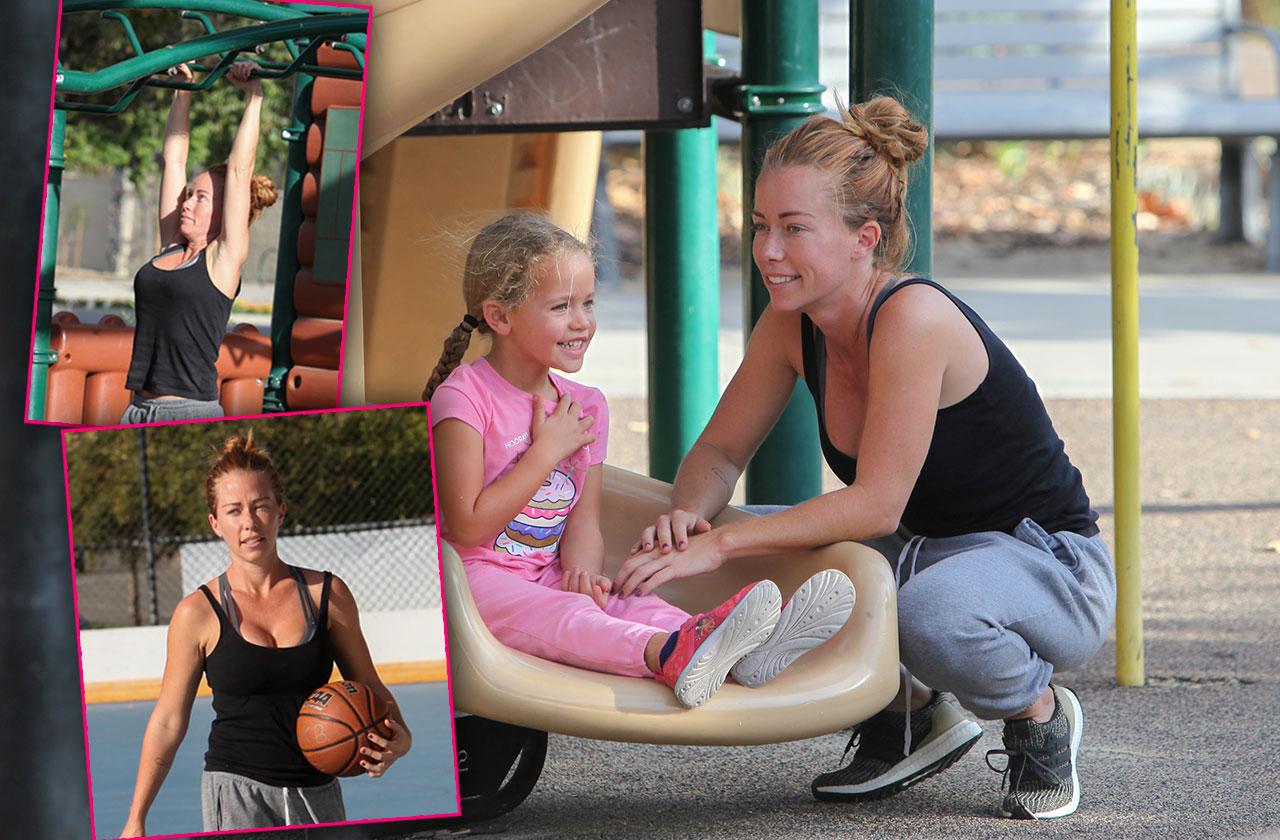 Kendra Wilkinson isn't letting her personal and professional heartbreaks get in the way of spending quality time with her kids. In fact, the former Playboy Playmate was all smiles as she bounced around a playground with daughter Alijah and son Hank Jr. this Wednesday afternoon. Click through RadarOnline.com's gallery to see the photos and learn more.
Article continues below advertisement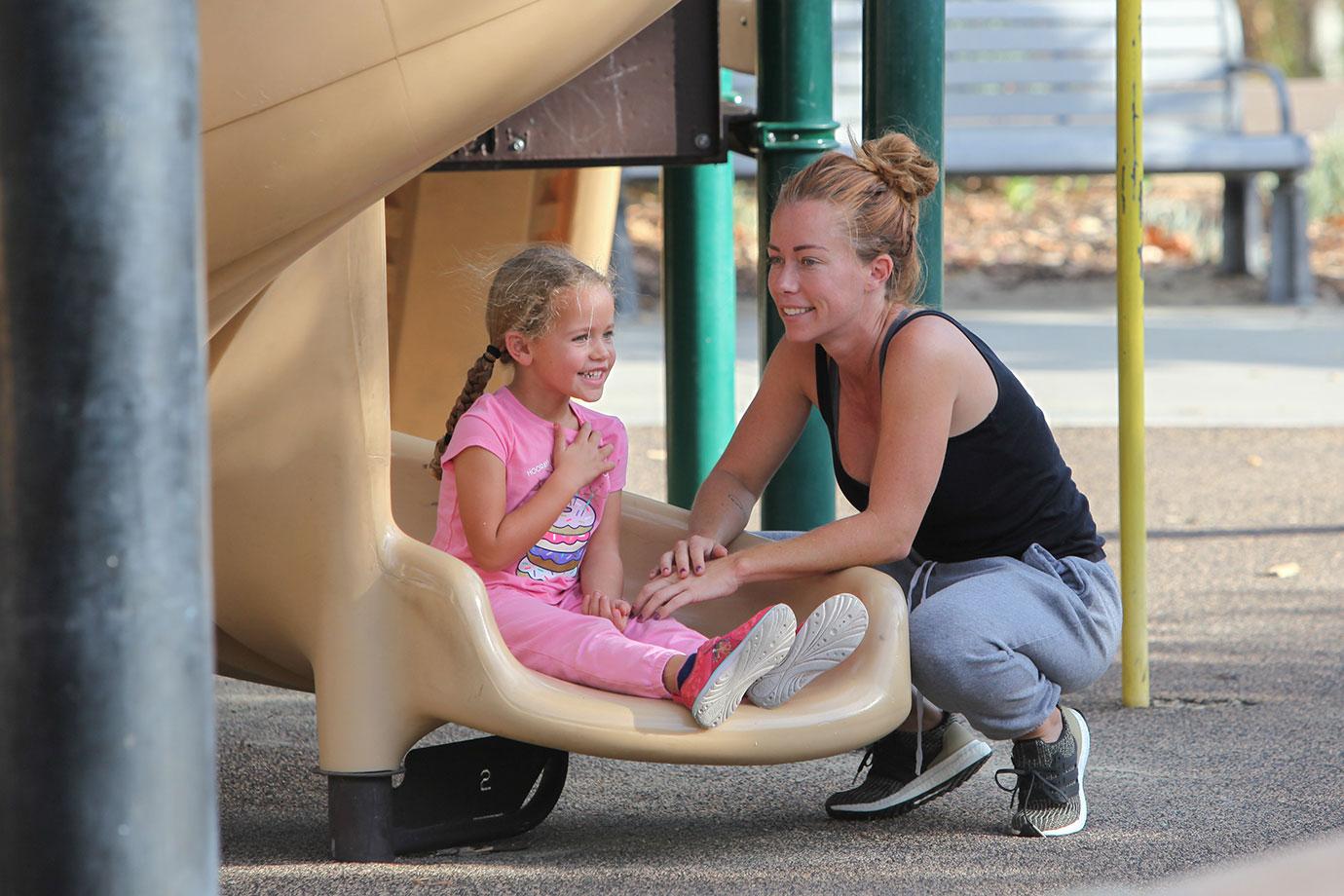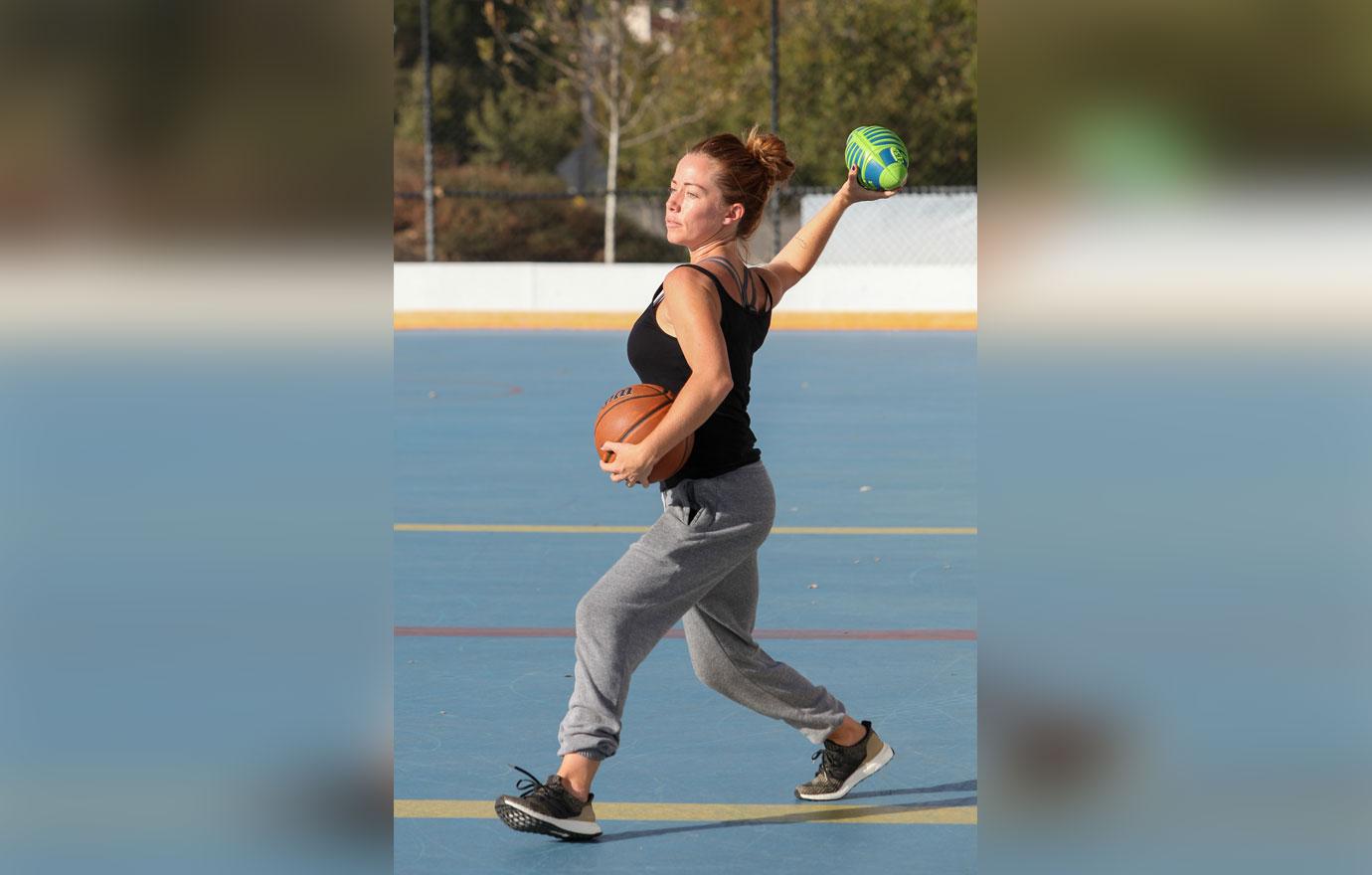 When an Instagram fan asked her when Kendra was planning to return to television, Patti replied "Never. Show is done." The bombshell came on the heels of Kendra's messy divorce from former NFL star Hank Baskett, 36. RadarOnline.com readers recall that after a series of wild marriage troubles — including Hank's cheating scandal with a transgender model — Kendra filed for divorce this April.
Article continues below advertisement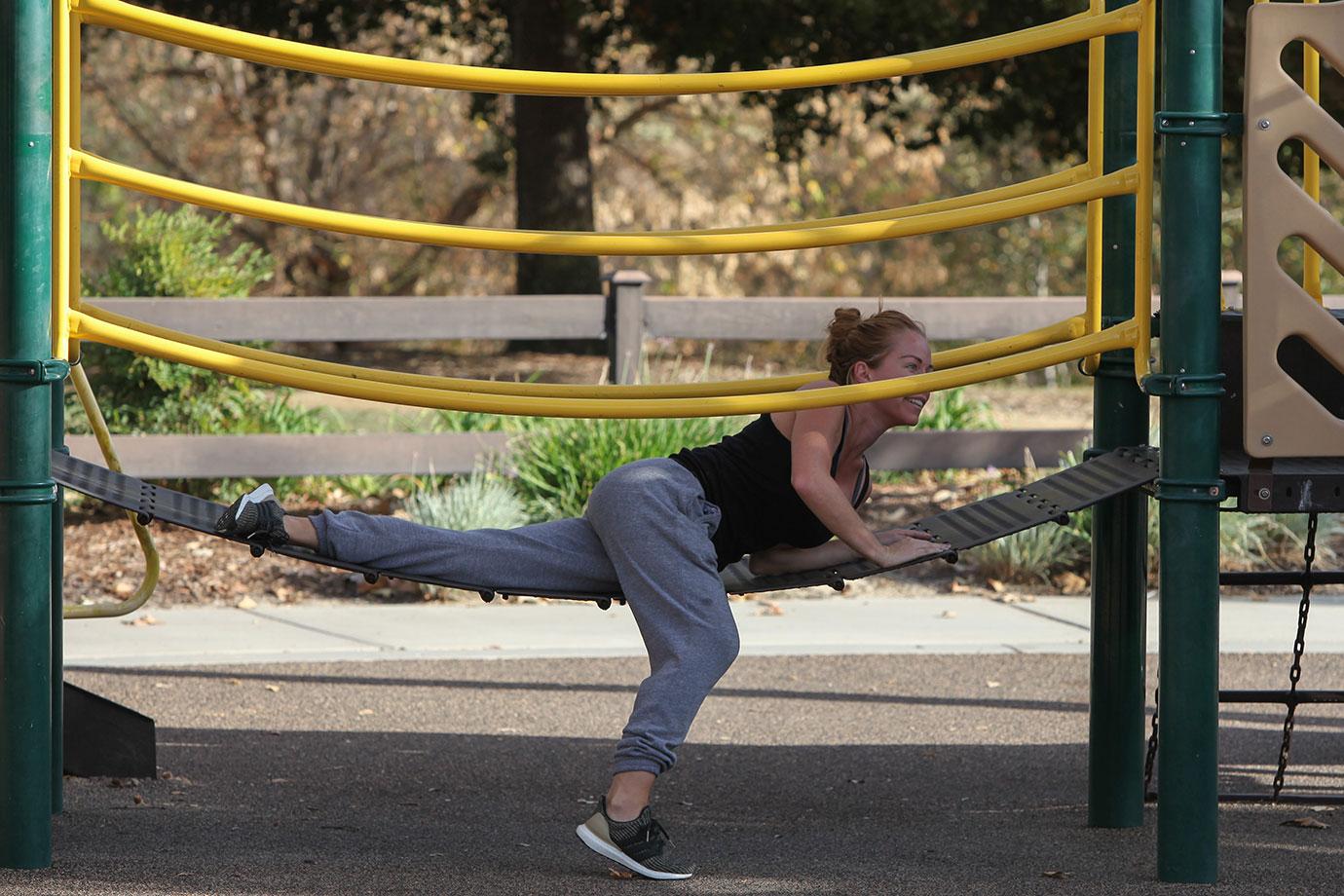 Following their breakup, the stars assured fans that no matter how their relationship had changed, they would always be loving parents to their two children.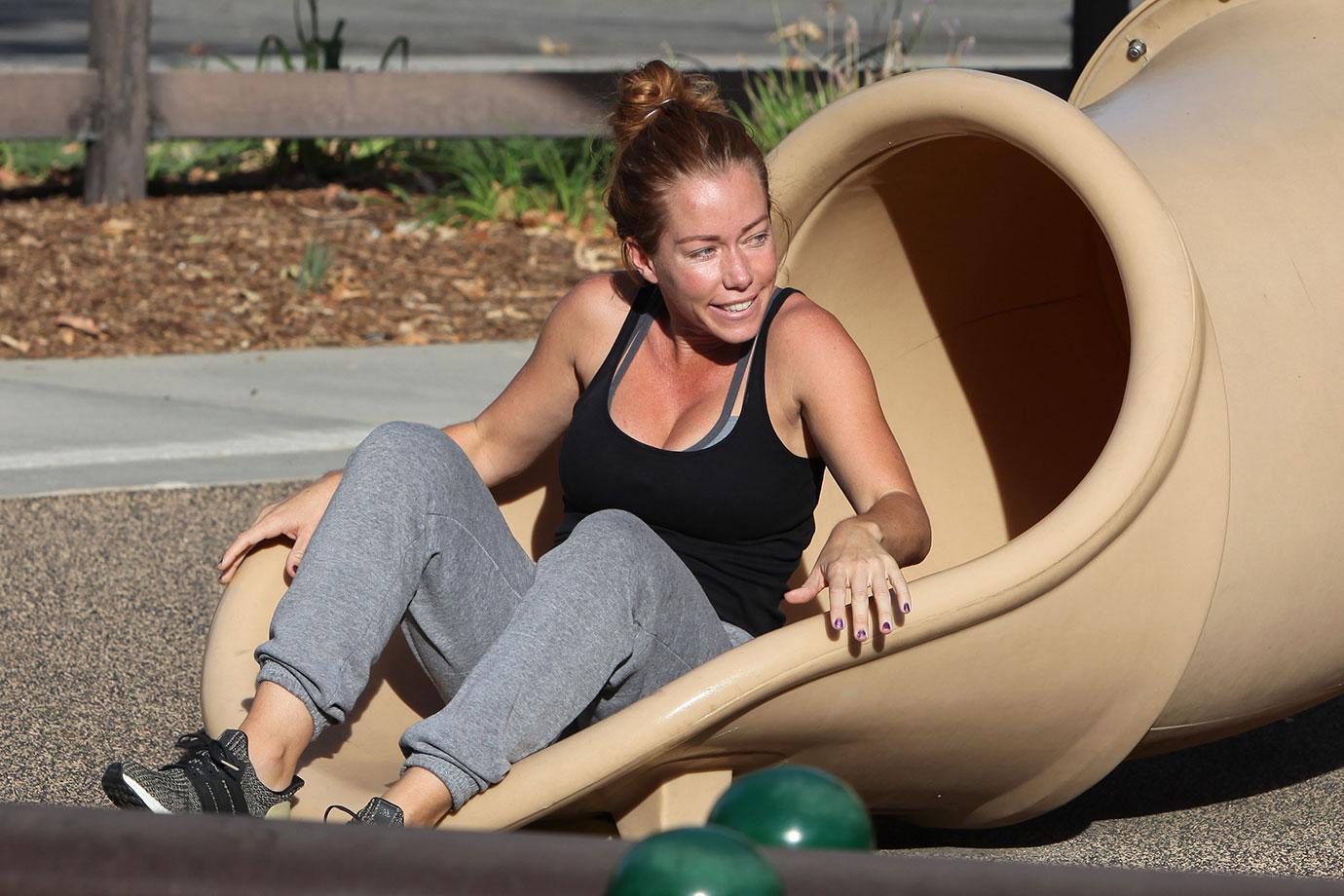 Article continues below advertisement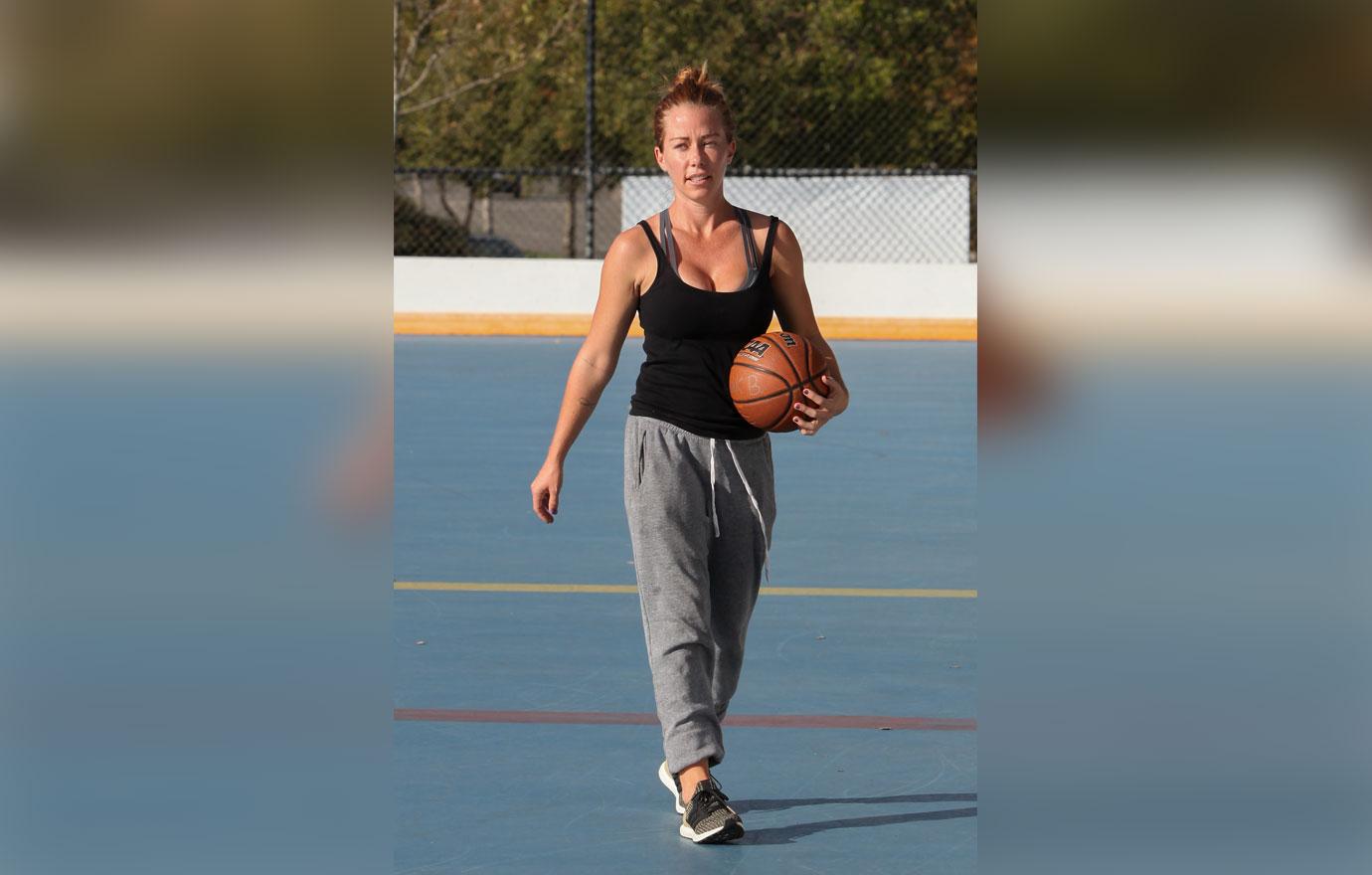 On their day out, Kendra flaunted her athletic skills playing various sports at the park such as basketball, soccer, and football with her kids.
Rocking a casual black top, sports bra and sweat pants, she looked ready to get her sweat on with her loves.
Article continues below advertisement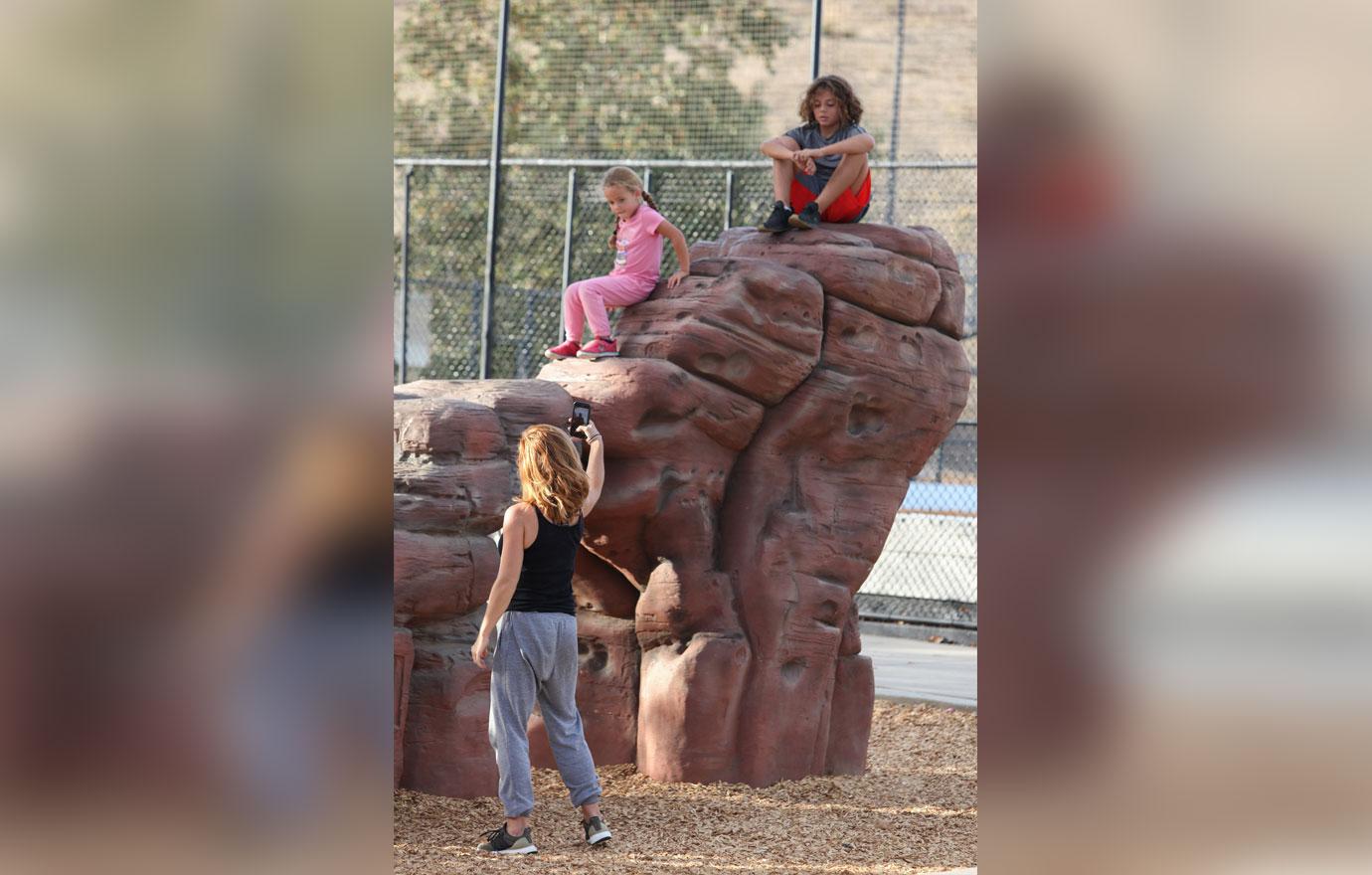 Though she avoided the rock-climbing, she was seen joking around with her children during their mommy bonding time.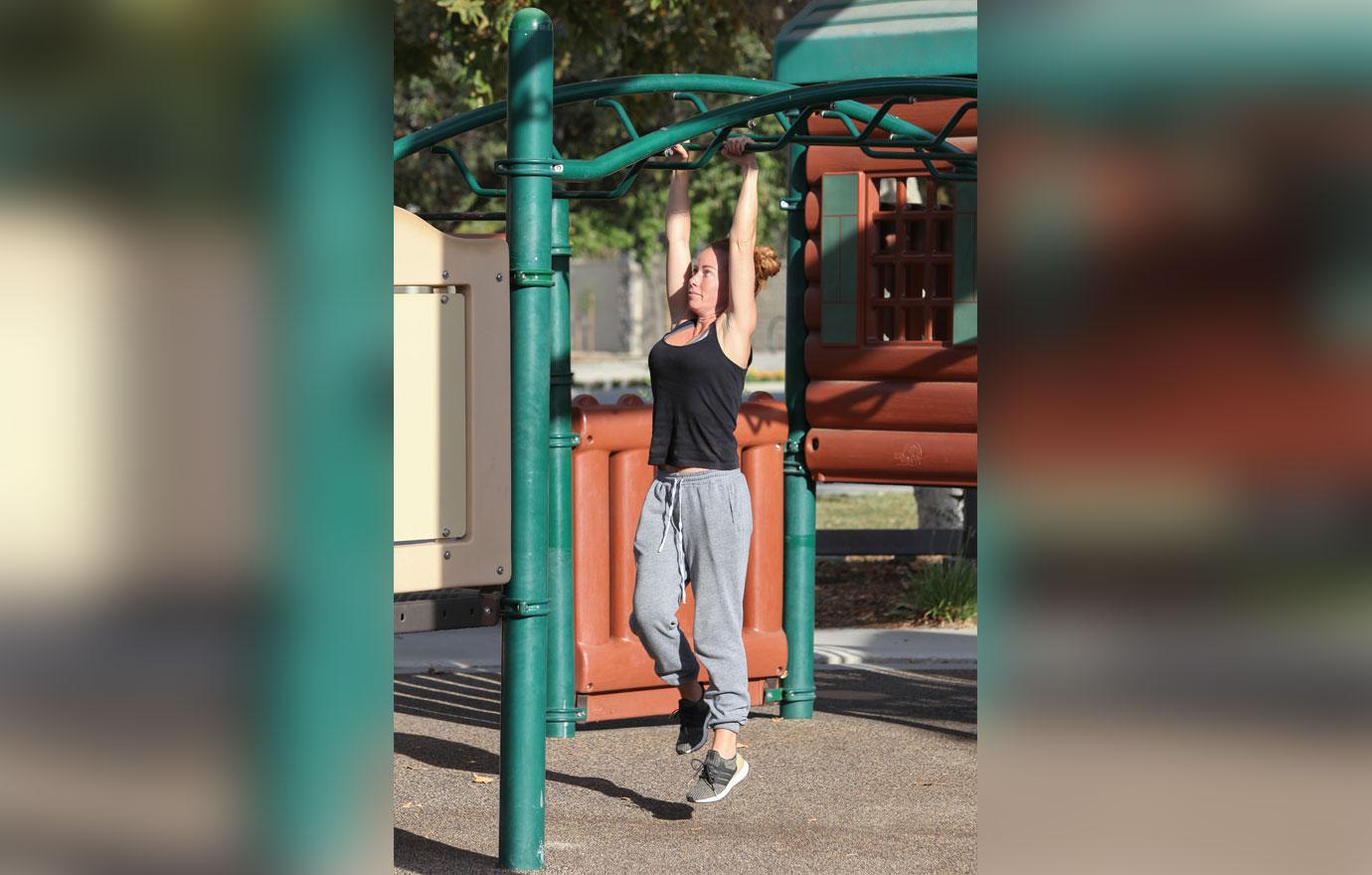 The bombshell seemed to be reliving her childhood days as she grinned from ear to ear while swinging on the monkey bars and sliding down the slide.
Article continues below advertisement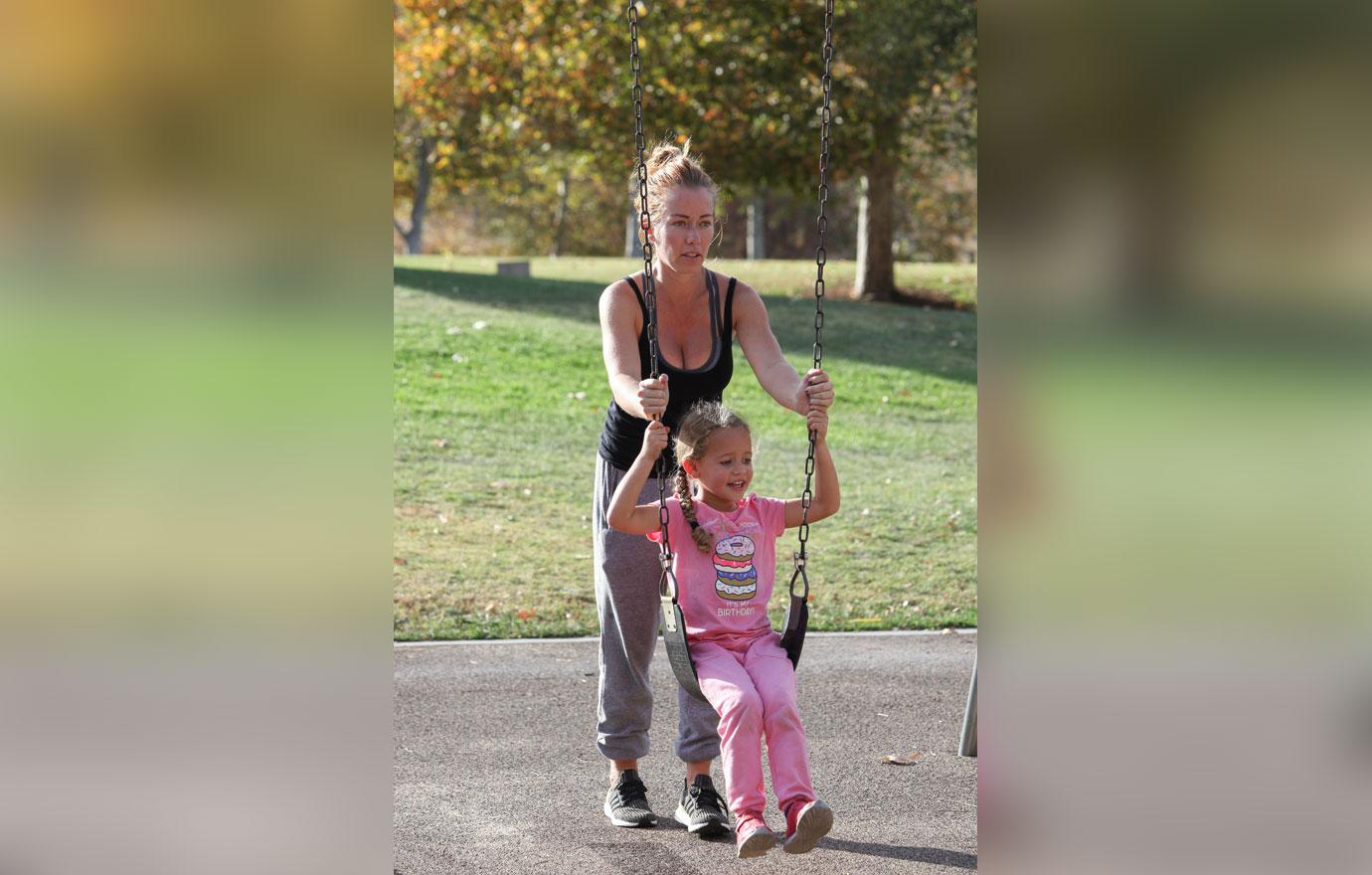 Then it was time for the swings, where the hot momma pushed her girl high into the sky.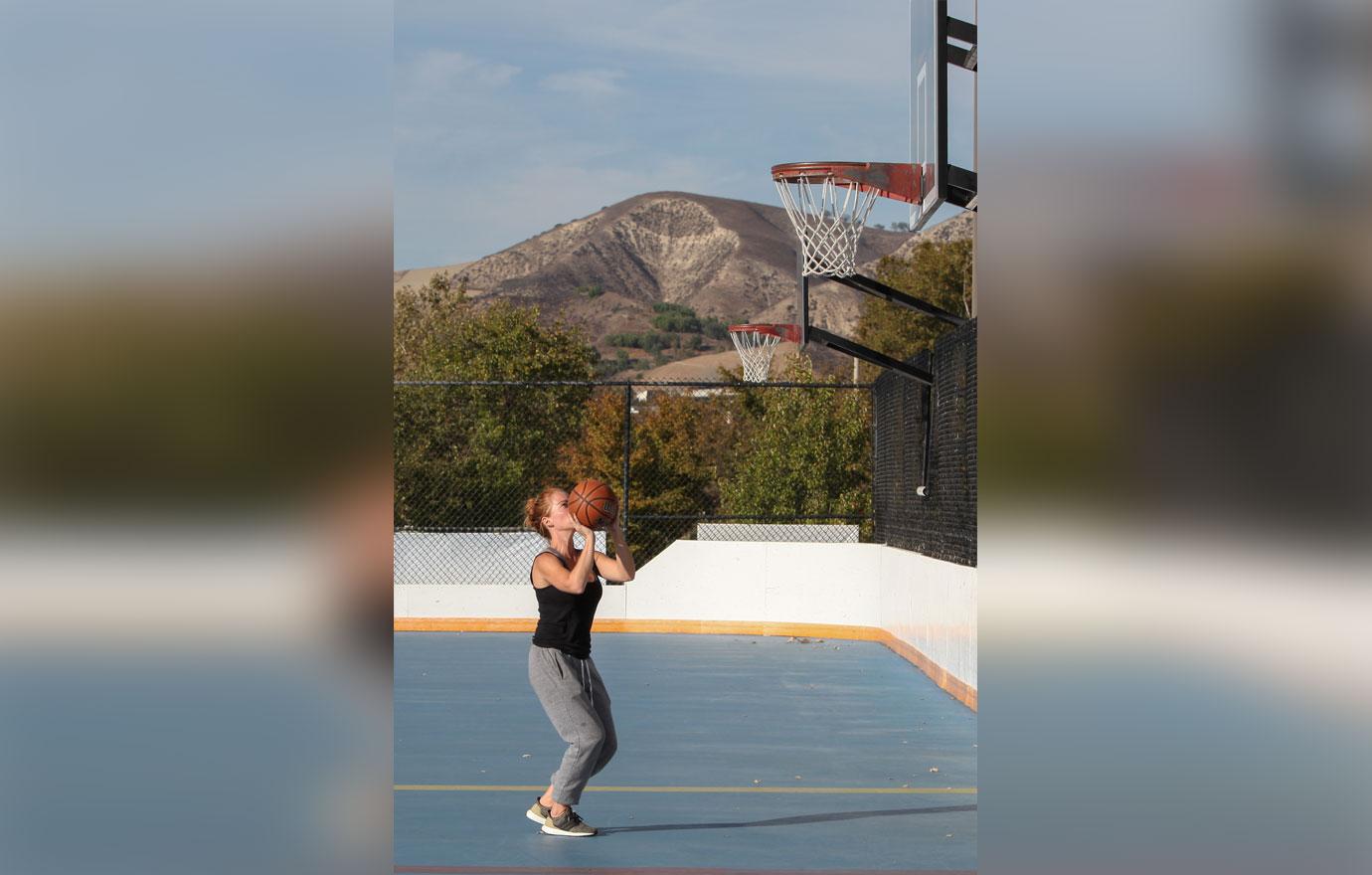 At one point, Kendra drifted off on her own to shoot some hoops and show off her basketball skills, looking content the entire time.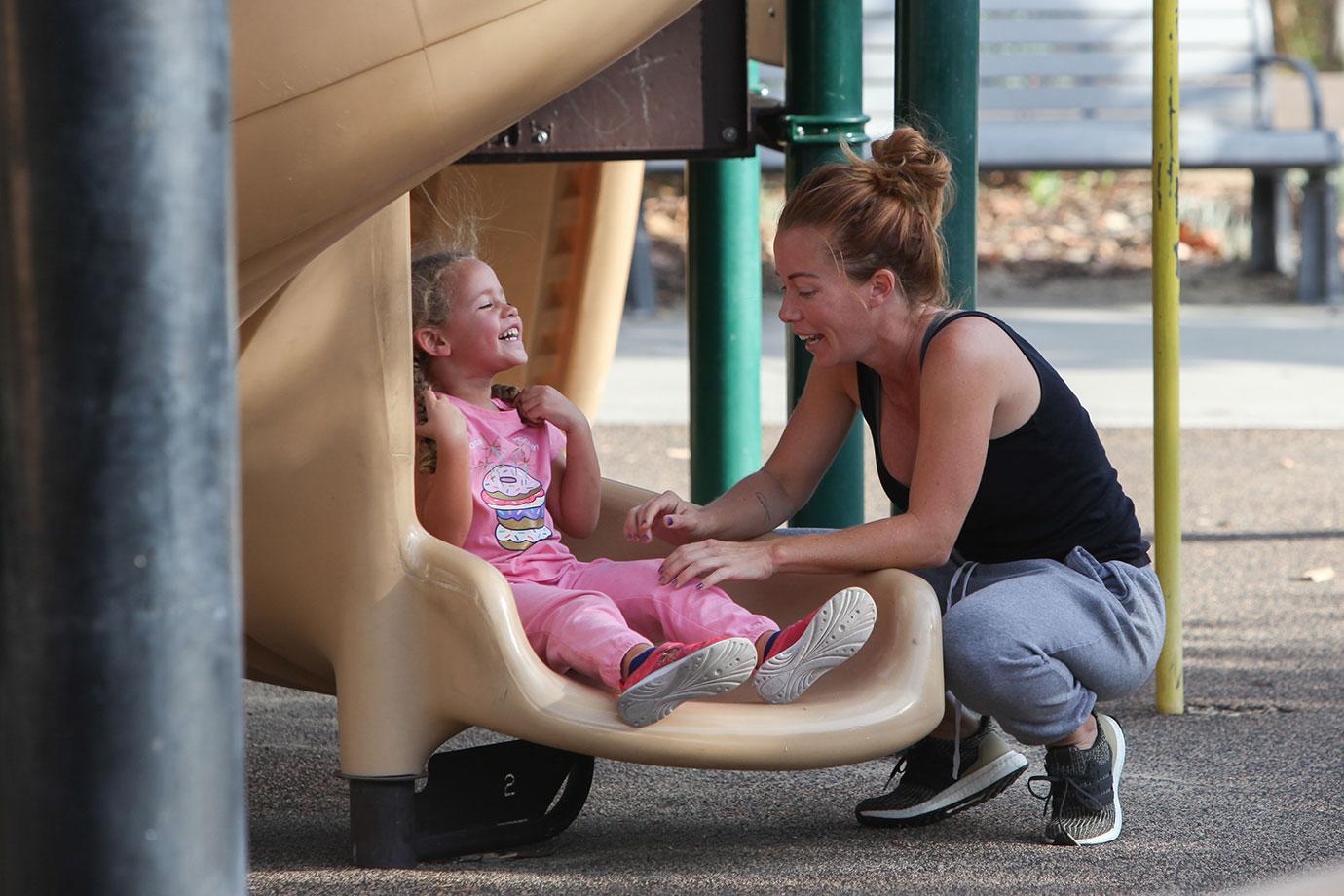 Do you think Kendra Wilkinson is doing ok as a single mom? Sound off below.