Kendall Jenner Wears Tight Leather Pants That Show Off Intimate Area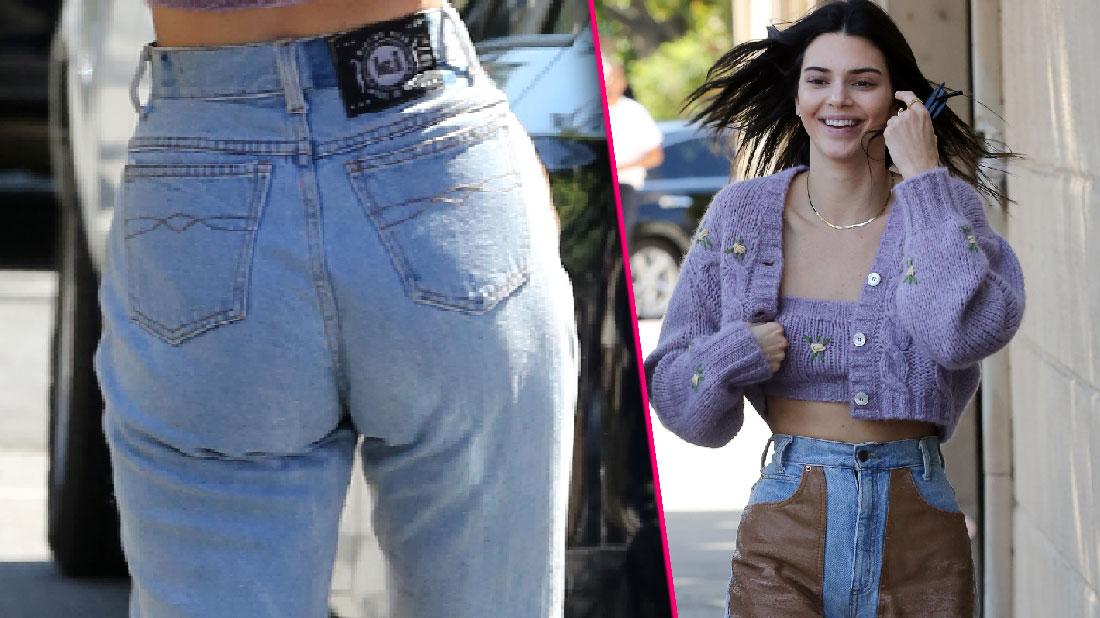 Kendall Jenner may be into fashion, but her recent outfit choice is strange, and RadarOnline.com has all the photos!
The Keeping Up with the Kardashians model, 23, was spotted picking up a bouquet of flowers in tight pants that emphasized her intimate area.
The classic car enthusiast rode in style and enjoyed flaunting her body in a chaps-style look.
Radar readers know what the high-end fashionista is usually capable of. Radar showed you her bright green coat for her recent birthday bike ride in the Soho area of New York.
Article continues below advertisement
There was also the sheer black dress she wore at a fashion week event back in September 2018.
Despite attending events that week, Kendall didn't walk in any design shows herself. An insider exclusively told Radar that her extreme anxiety, might actually end her career in modeling earlier than many may have anticipated.
"I get to experience first-hand their tireless commitment, their work ethic, the endless days, the lack of sleep, separation from family and friends, stress of traveling, the toll on physical and mental health, yet they still make it all look effortless and beautiful," she tweeted at the time, in awe of her model friends.
This weekend, Kendall donned an unusual look that made onlookers zero in on her nether region! Check out Radar's gallery for more.
Article continues below advertisement
Quick Errands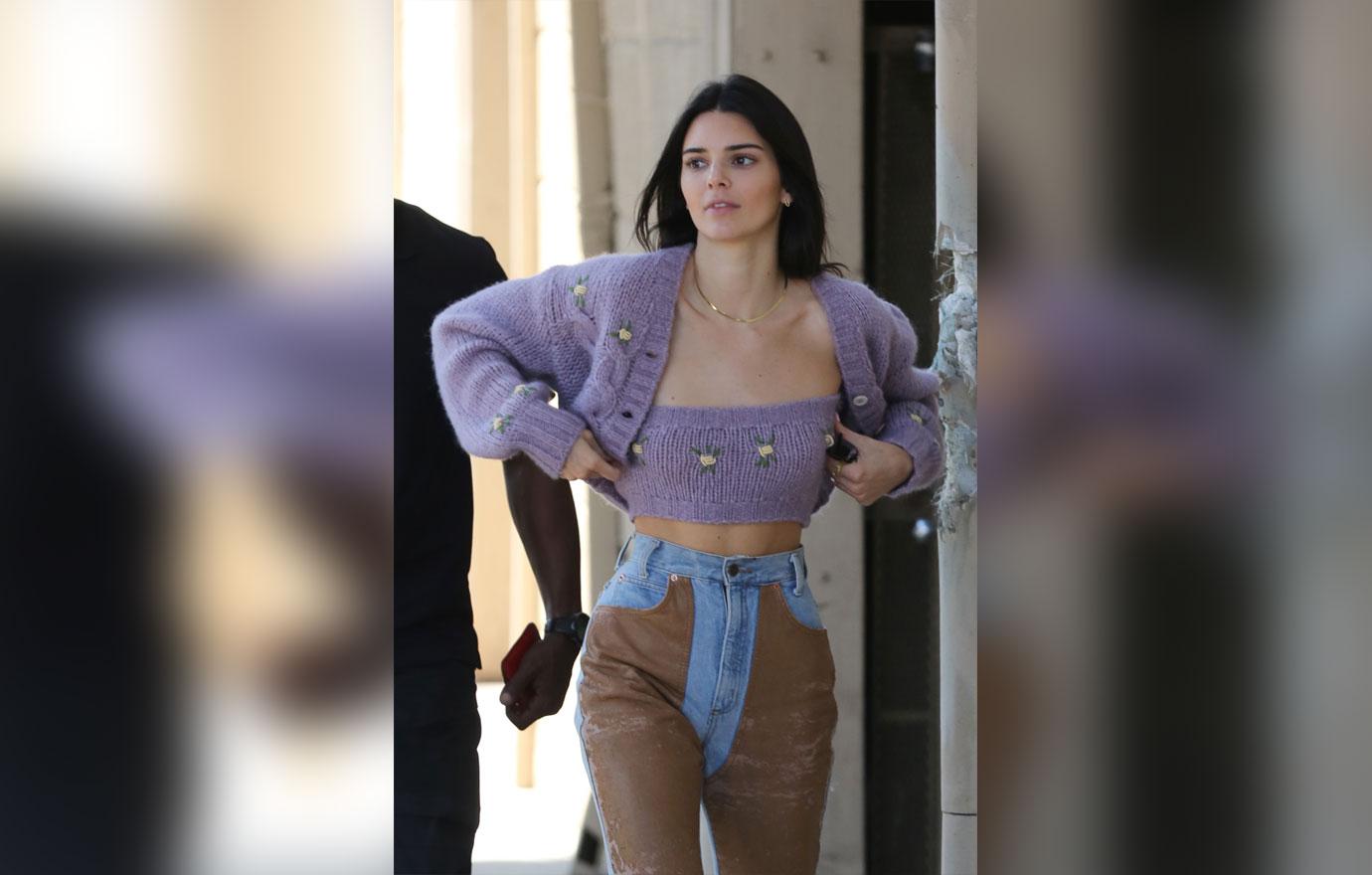 Kendall Jenner stepped out on Saturday, April 6, 2019 to purchase a bouquet of flowers. Her pants looked hot or over the top, depending on your point of view!
Article continues below advertisement
Model Attire?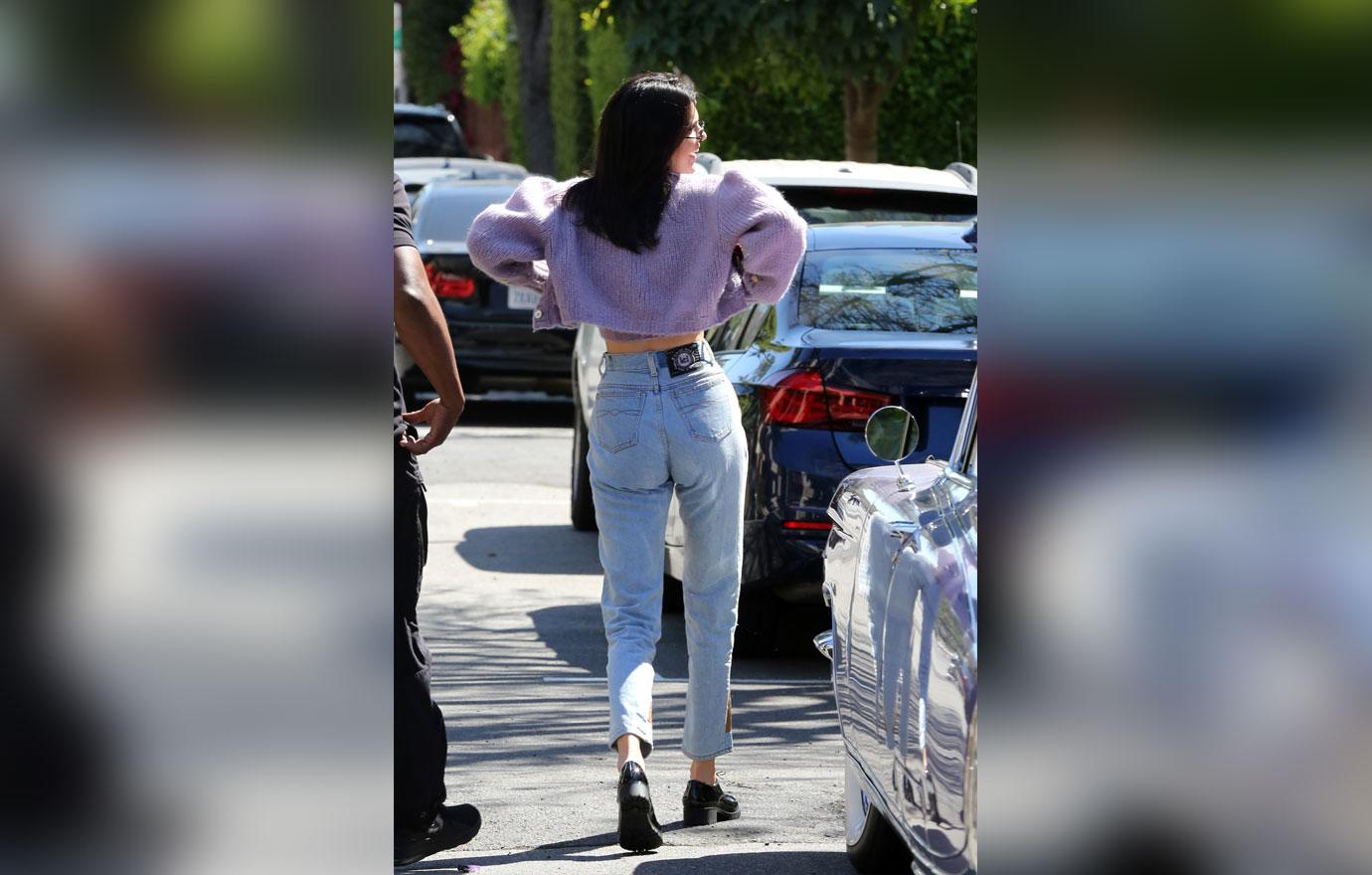 Kendall wore a furry lavender cropped top and sweater along with the brown leather pants with a denim lining. Black sneakers were her casual shoe choice.
Article continues below advertisement
No Wardrobe Malfunction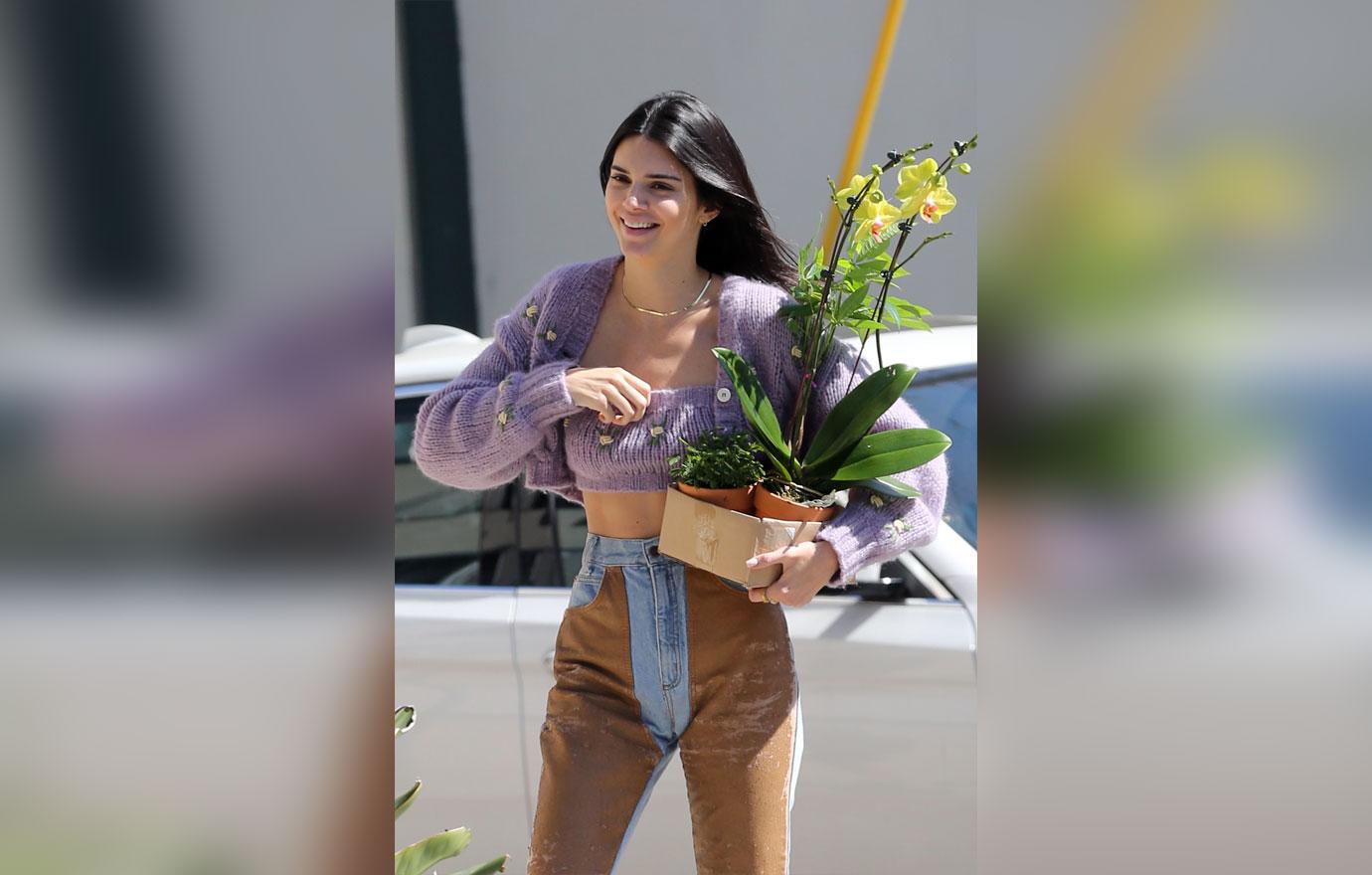 The reality star smiled as she adjusted her cropped shirt. But it was the pants that got all the attention!
Article continues below advertisement
Natural Fan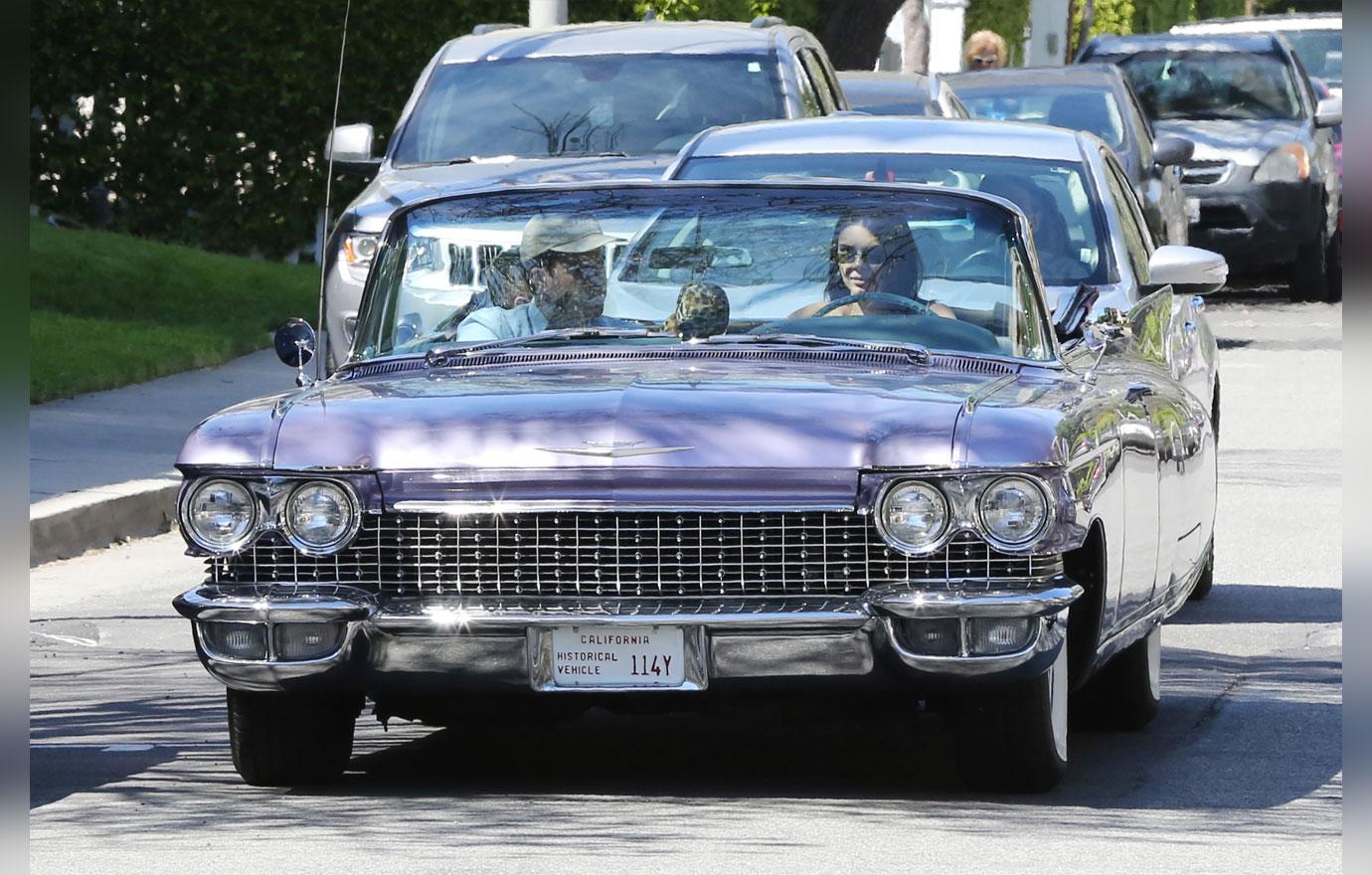 The wind breezed through Kendall's hair as she walked through the streets.
Article continues below advertisement
Classy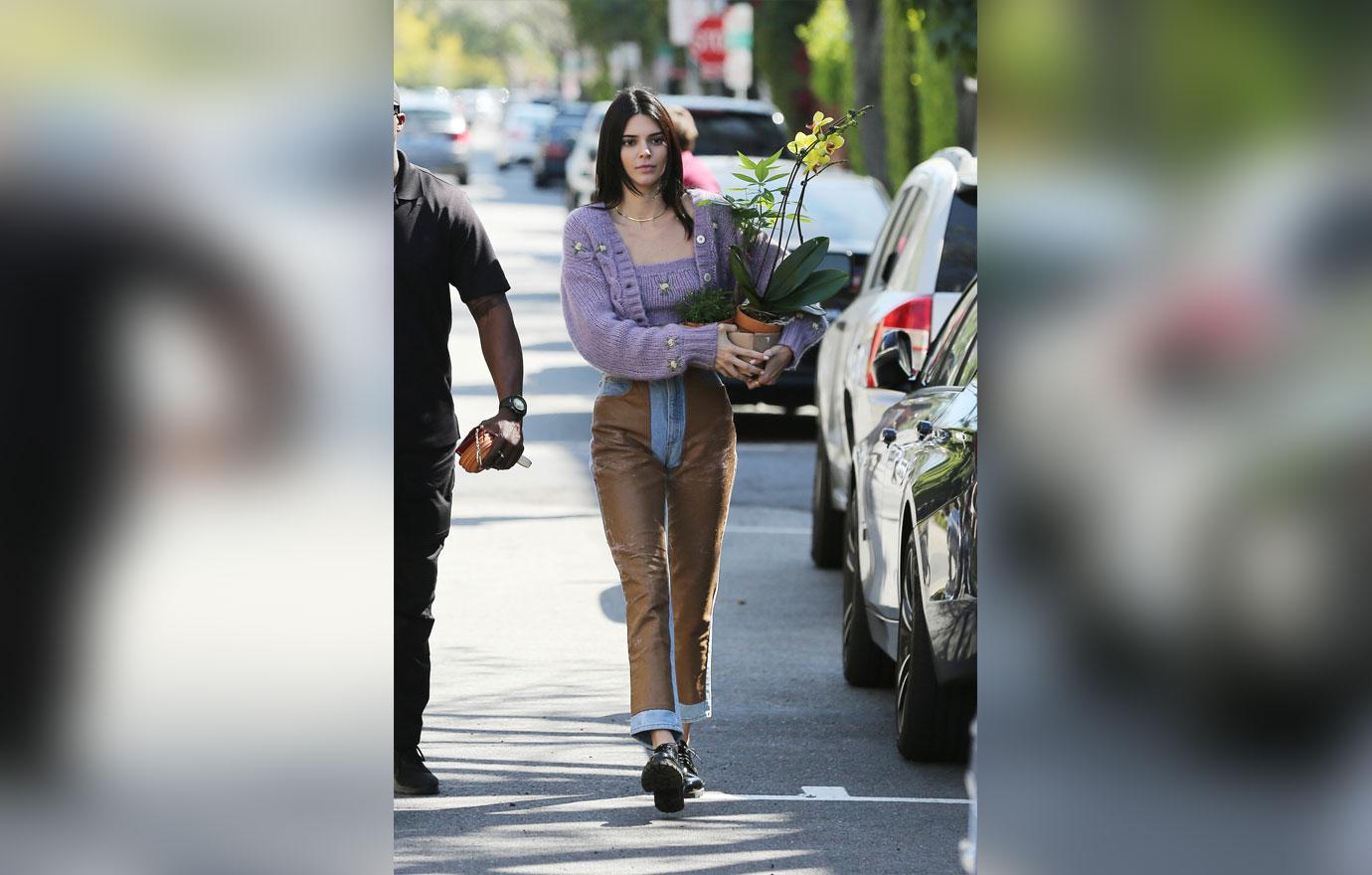 Kendall returned to a classic car that just happened to complement her top!