Alexandra Grant: The L.A.-Based Artist Keanu Reeves Has Been Dating For 'Several Years'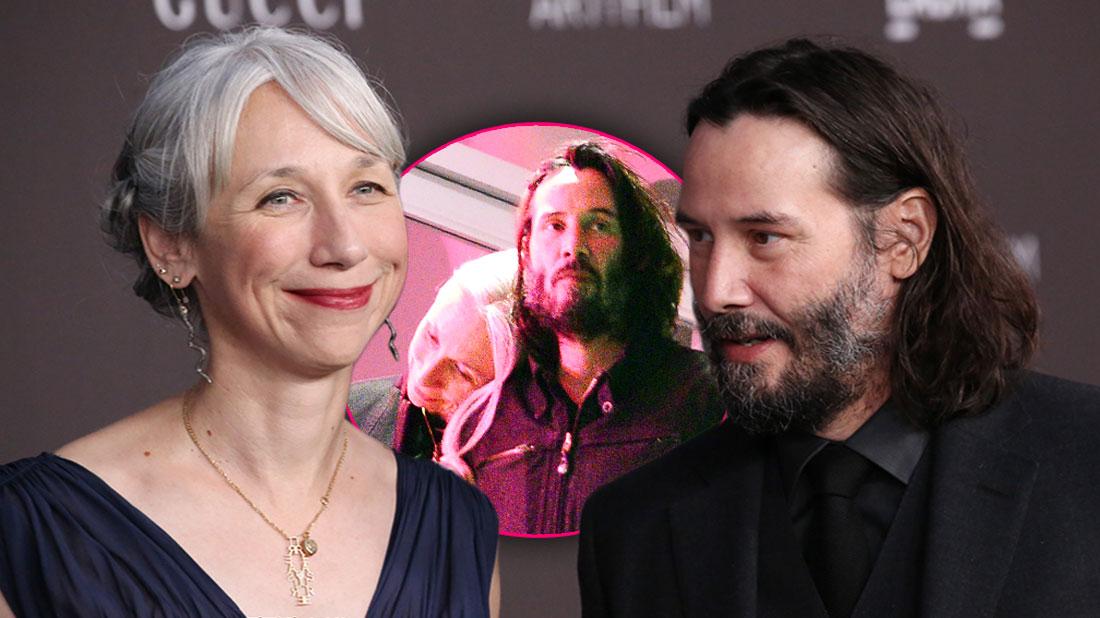 Twitter exploded upon seeing Keanu Reeves walk the 2019 LACMA Art + Film Gala red carpet hand-in-hand with girlfriend Alexandra Grant, but according to a friend of the Los Angeles-based artist, the two have been dating for years!
"I remember a couple of years ago, about a year and a half ago, Grant said, 'Keanu Reeves is my boyfriend,' and I'm like, 'Wait. What? What? What?'" actress Jennifer Tilly told Page Six while supporting the American Heart Association's Go Red for Women Red Dress Collection on Wednesday, February 5.
Article continues below advertisement
"It's really astonishing to me how in the last five months, all of a sudden, she goes to an event with him and everybody goes insane, like, 'It's his new girlfriend,'" Tilly, 61, said, noting that Grant, 47, "had gone to a lot of events with him in the past. It's just suddenly surfaced that he's been dating her for several years."
RadarOnline.com readers know romance rumors first spread after the couple was photographed looking lovestruck at the ritzy event in November 2019 — despite that fact that they had appeared on each other's social media accounts for years.
Grant and Reeves, 55, met in 2009, at a Los Angeles dinner party, and bonded over their mutual love of art, books and poetry. After that, Grant got ahold of some of Reeves' poetry, and was moved by it, so the two released a book of poetry and illustration in 2011 called "Ode to Happiness." They collaborated again in 2016, publishing a book about grief titled "Shadows." It combined Reeves's poetry with Grant's photographs of the actor's silhouette.
Article continues below advertisement
Mutual Interests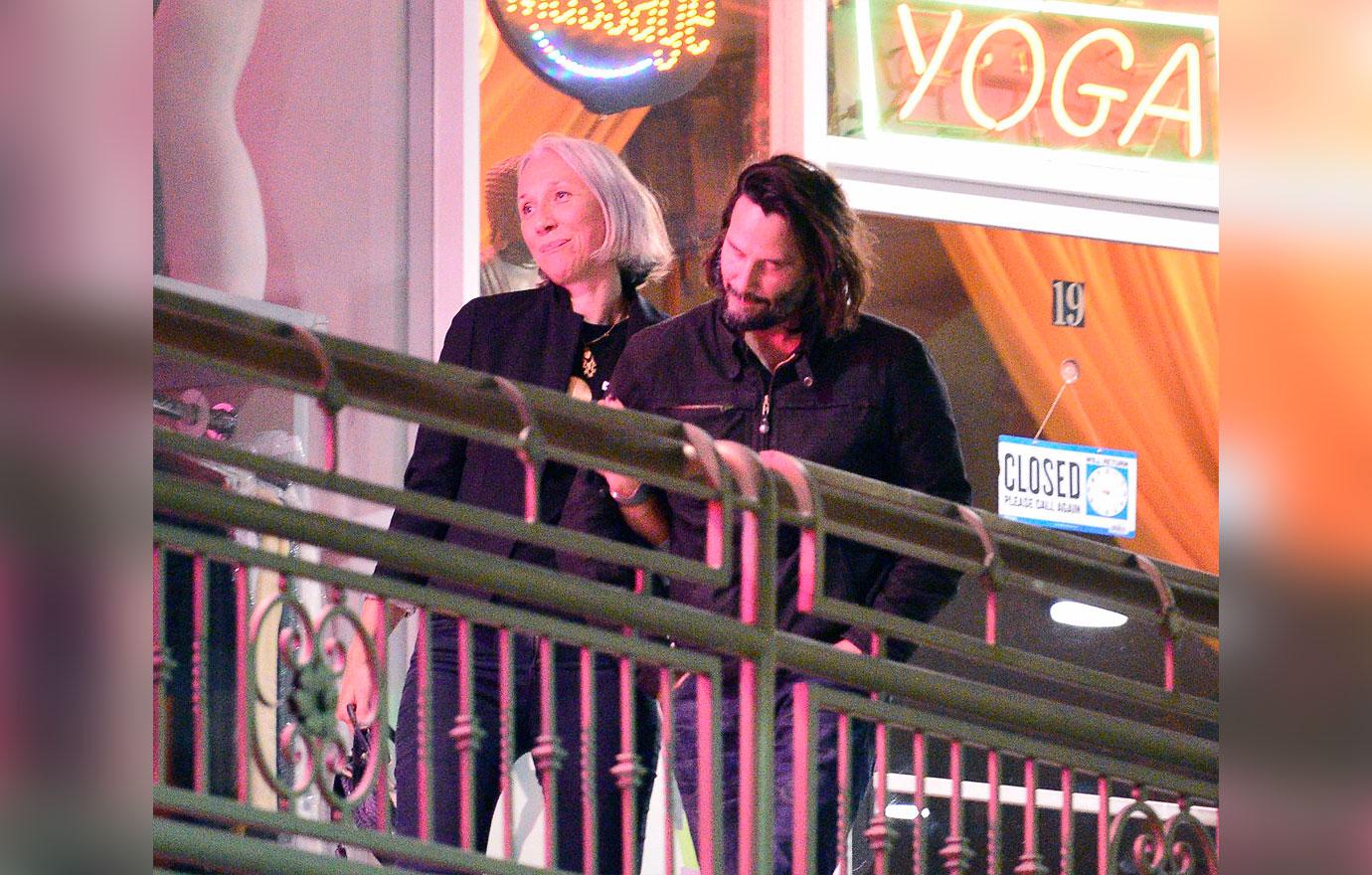 "Thank you to everyone who came to @acme.gallery last night to celebrate #Shadows with us! xoxo The show is open through March 12. (Regram from @karynlovegrove - thanks for this quieter moment.)," Grant captioned an Instagram photo of her and Reeves embracing at the book launch on February 21, 2016.
Article continues below advertisement
Proud & In Love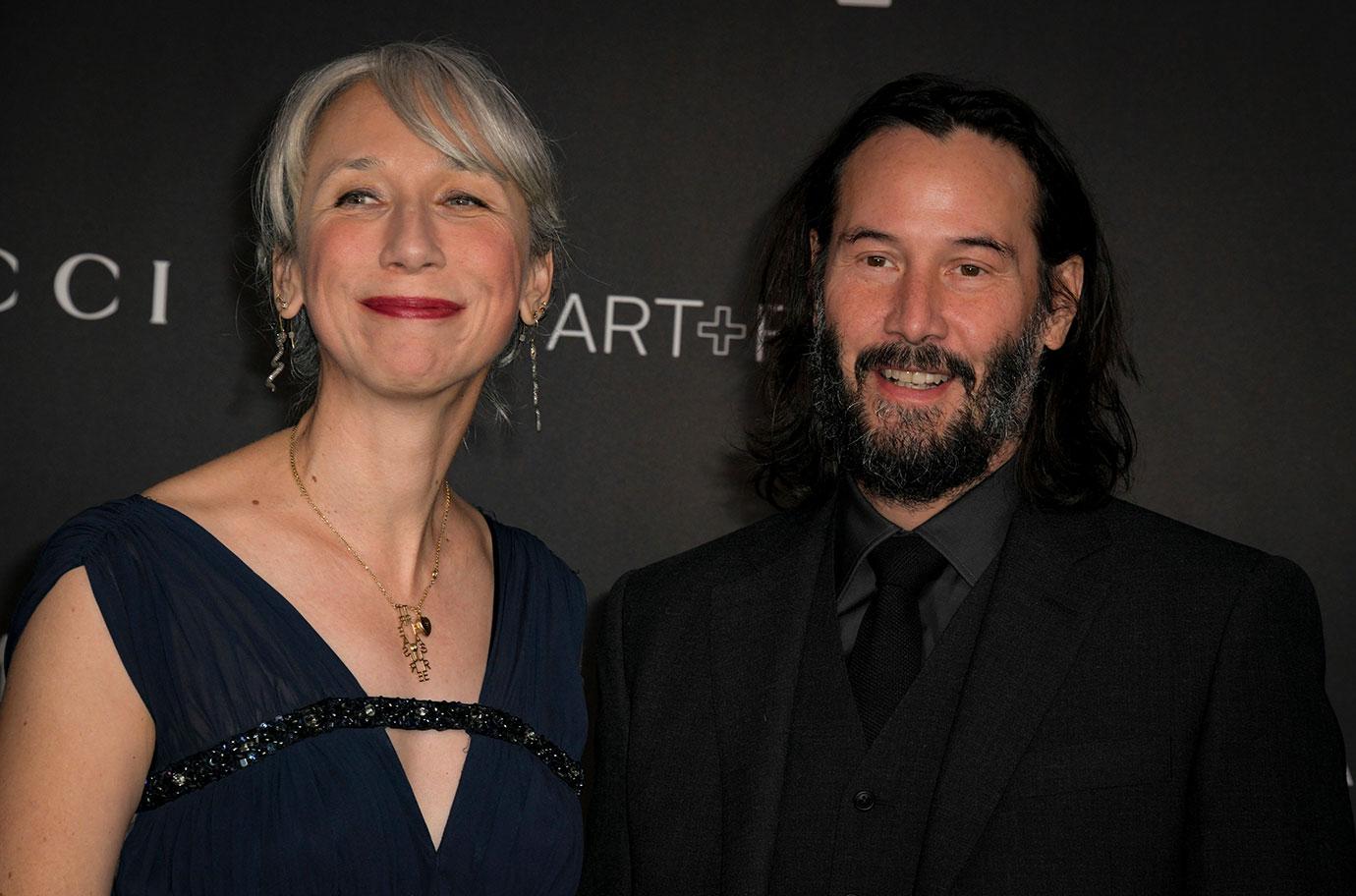 On June 13, 2016, the pair attended the UNAIDS Gala during Design Miami/ Basel in Switzerland. Though they showed affection on the red carpet, fans failed to flag their romance.
Reeves and Grant have since been spotted on several dates and outings but have not shared any public statements about their love.
Article continues below advertisement
Better Together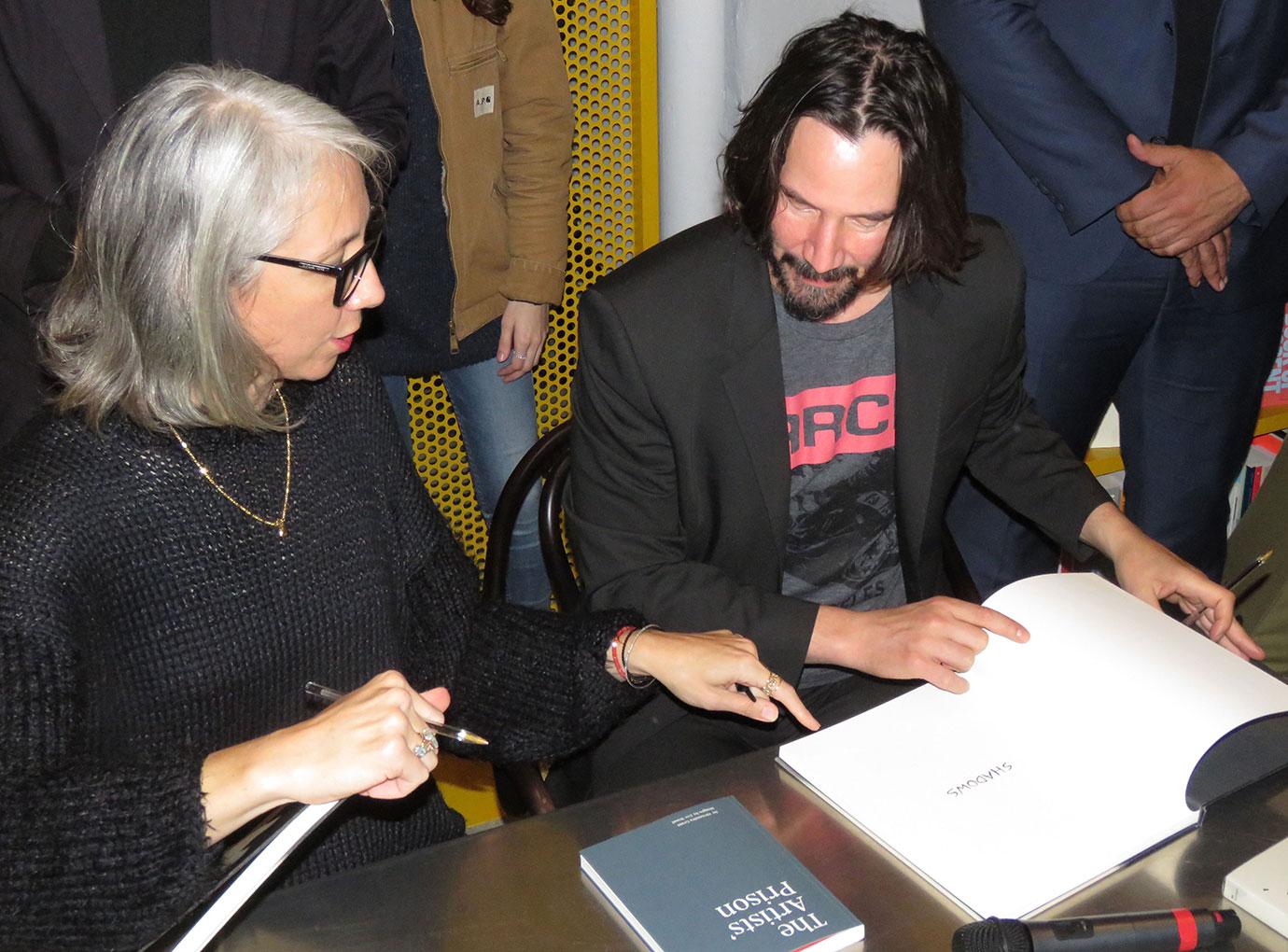 Article continues below advertisement
L.A. Artist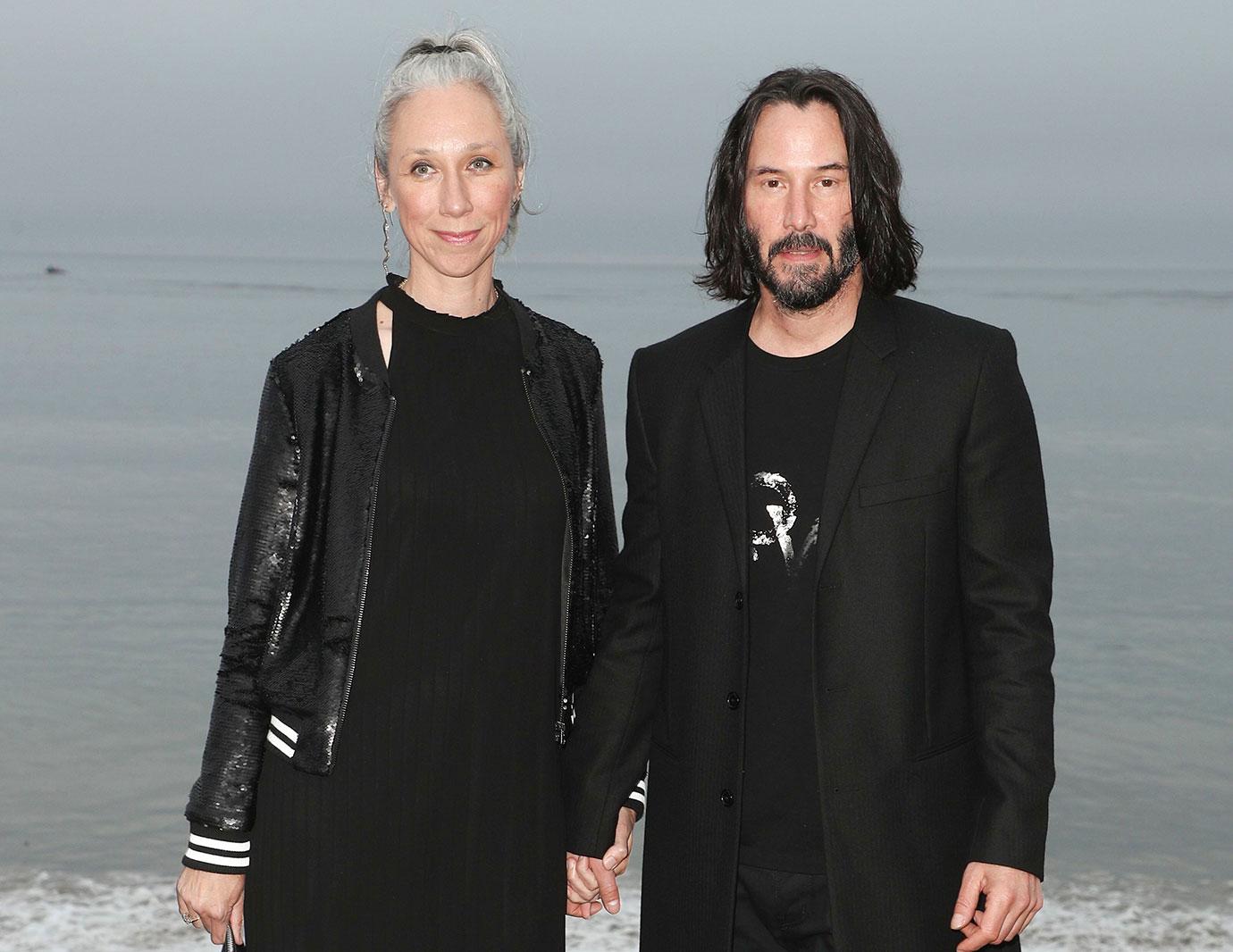 On her website, Grant describes herself as an artist who, "through an exploration of the use of text and language in various media — painting, drawing, sculpture, film, and photography — probes ideas of translation, identity, dis/location, and social responsibility."
"She has collaborated with author Michael Joyce, actor Keanu Reeves, artist Channing Hansen, and the philosopher Hélène Cixous, amongst others," her bio reads.
Article continues below advertisement
True Bond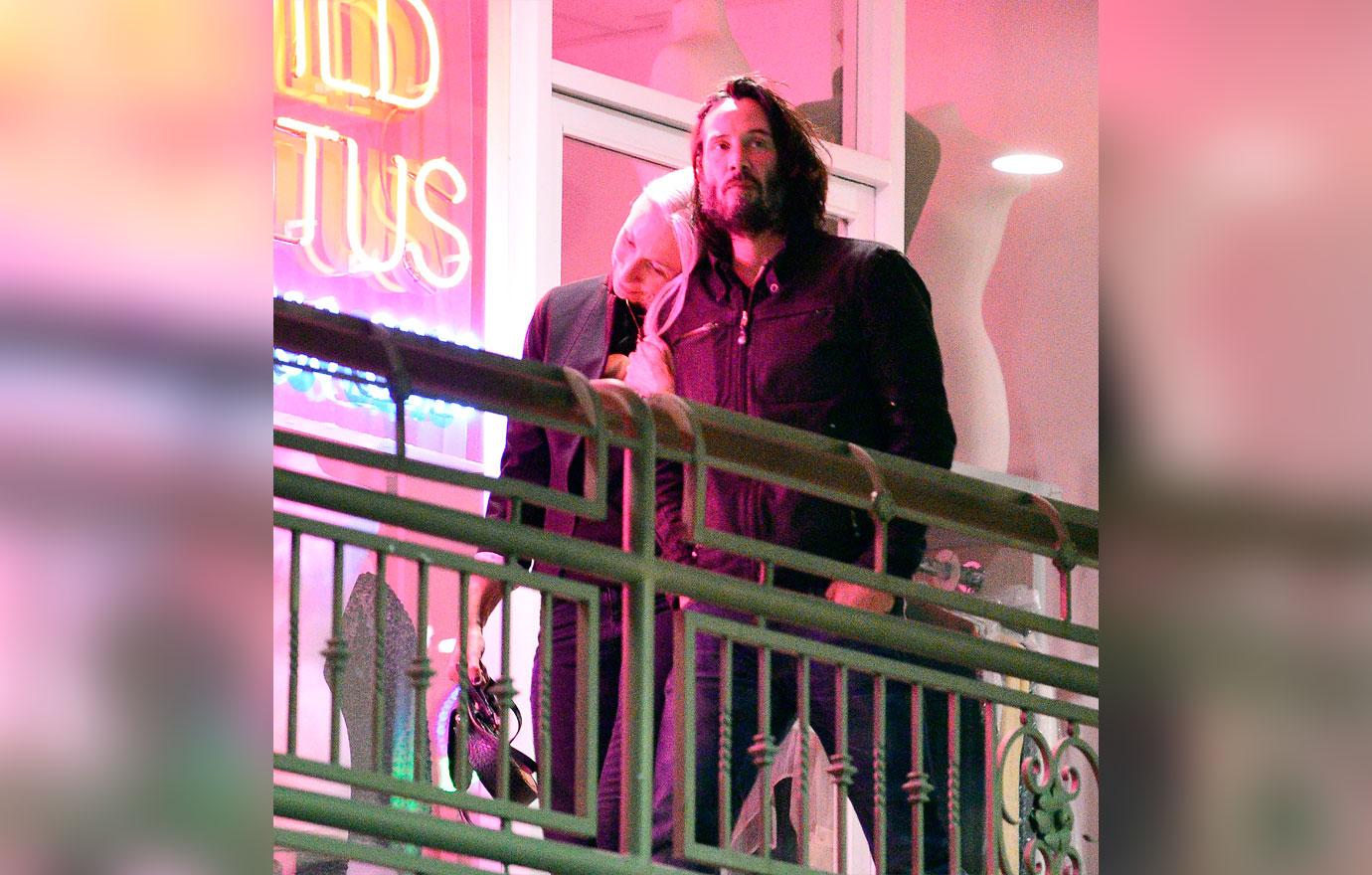 Tilly said her friend and the John Wick actor — who has remained ultra-private about his love life throughout his film career — have a lot in common and truly appreciate each other.
Article continues below advertisement
Match Made In Heaven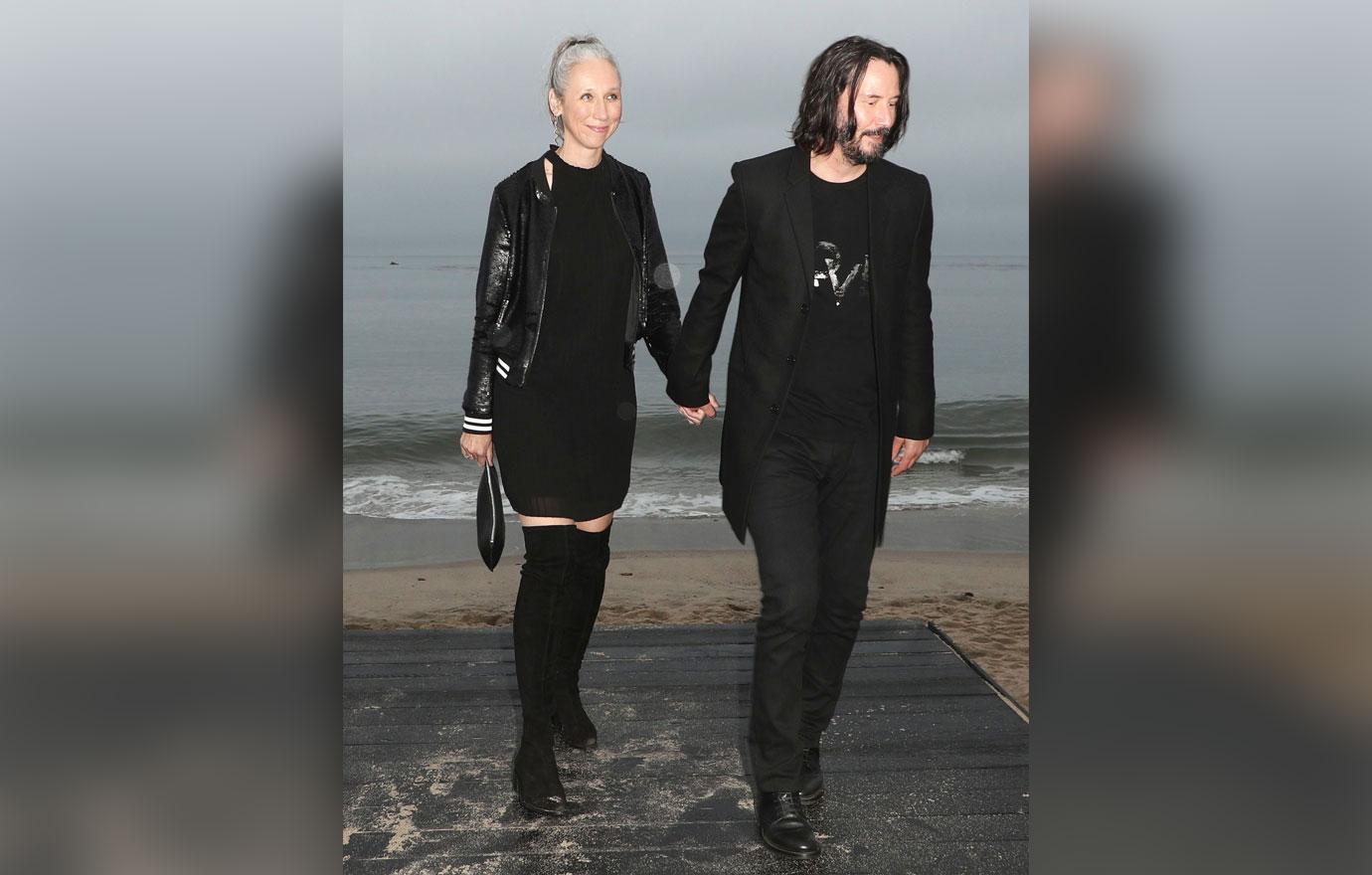 "I saw him at her last art opening, and he's not, like, wanting the spotlight because he's a really low-key guy, too, and I think why everybody went crazy is that they're sort of the perfect couple," she said. "I think everybody wishes that they had something like that. It's not a dazzle, dazzle Hollywood romance."
Article continues below advertisement
She's A Catch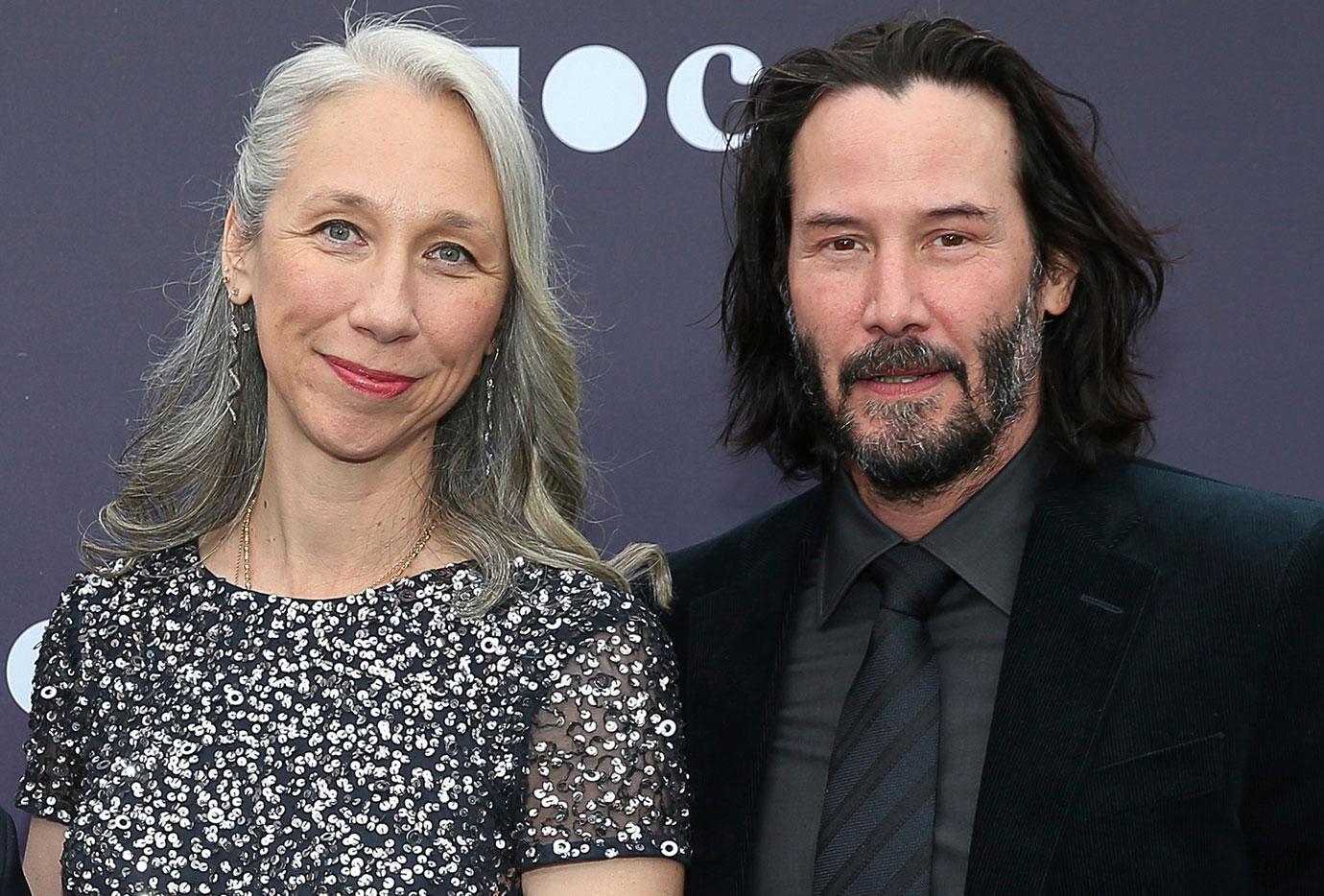 She described Grant as a "cool, elegant woman" who is "very quiet, very low-key," adding that Reeves "is a really great guy, too, but he's really lucky."