Hollywood Turns On Kathy! Celebs & Politicians Slam Griffin For Tasteless Trump Post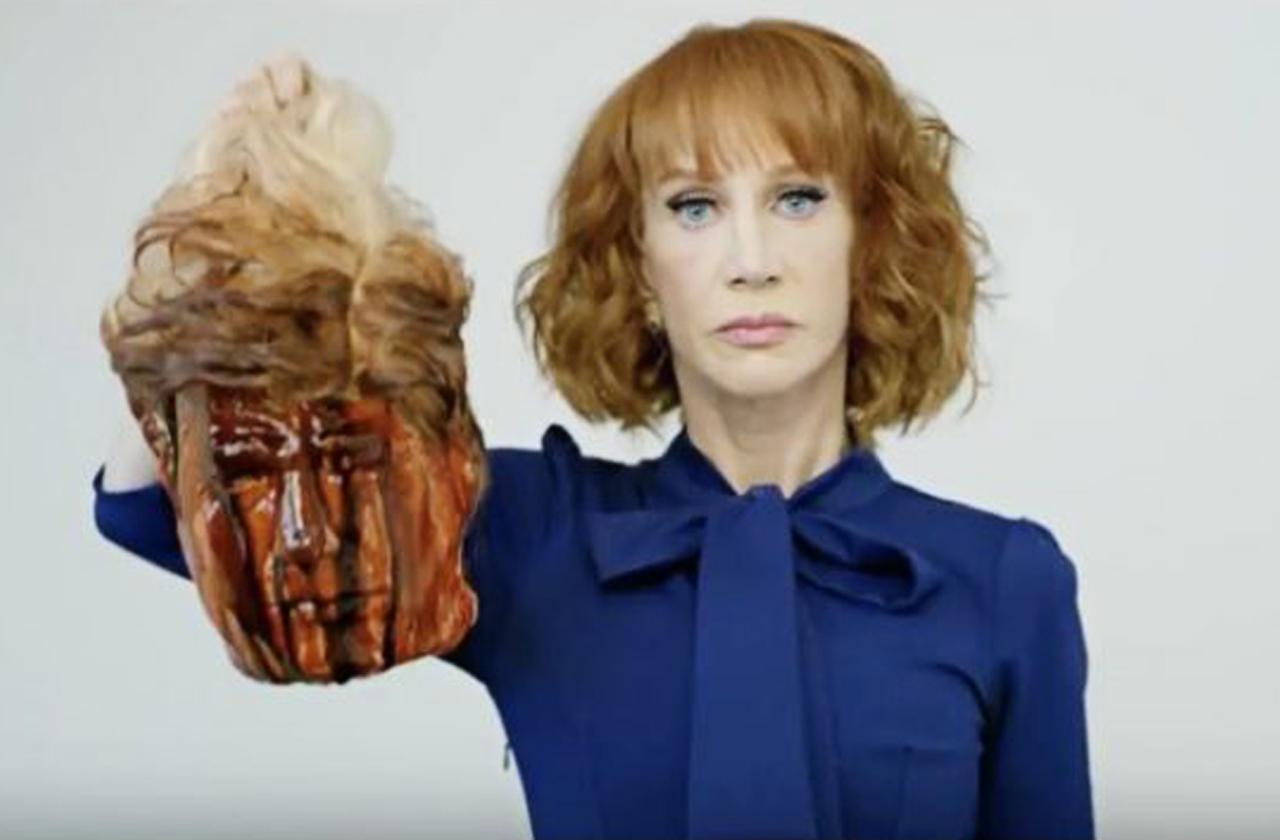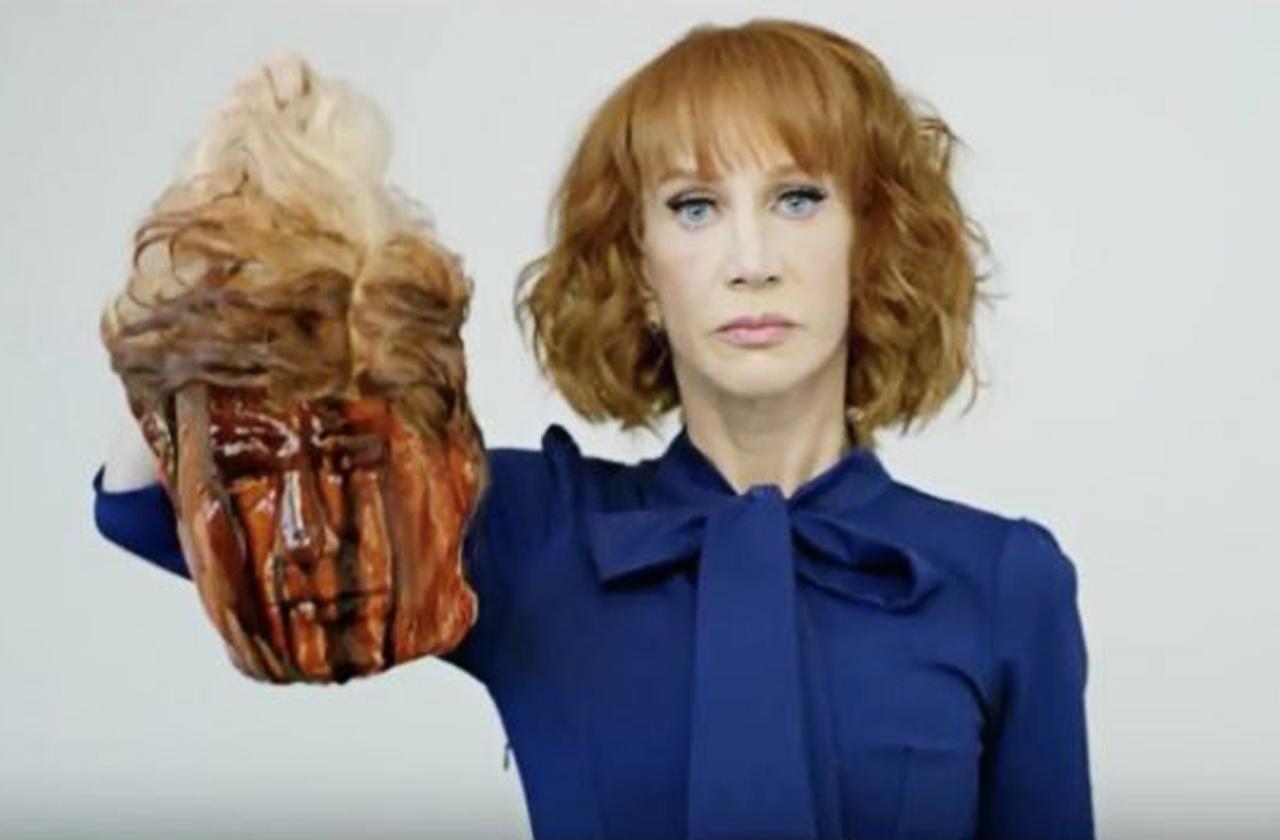 Well that probably didn't go over the way she expected.
Celebrities, politicians, conservatives, liberals and plenty of others are coming together to bash Kathy Griffin, after the comedian posted on Twitter a controversial photo of herself holding a mannequin Donald Trump's decapitated head. Click through our gallery to read her response, and to see who is calling her out.
**Warning: Graphic content
Article continues below advertisement
"I caption this 'there was blood coming out of his eyes, blood coming out of his...wherever'" Griffin initially wrote about the bloody photo.
She quickly followed that up with her version of an excuse: "OBVIOUSLY, I do not condone ANY violence by my fans or others to anyone, ever! I'm merely mocking the Mocker in Chief."
Article continues below advertisement
But many people on both sides of the political isle aren't laughing.
Chelsea Clinton was one of the first to respond, stating, "This is vile and wrong. It is never funny to joke about killing a president."
Former Republican Presidential candidate Mitt Romney echoed Clinton:
"Our politics have become too base, too low, & too vulgar, but Kathy Griffin's post descends into an even more repugnant & vile territory," he tweeted.
Article continues below advertisement
Deborah Messing, from Will & Grace, and an outspoken Democrat, also denounced the photo, saying, "It wasn't right when people (sic) hung lynched Obama effigies, just as what Kathy Griffin did isn't right now."
Fellow funnyman Hal Sparks was serious in his rejection: "I'm not looking forward to be asked as a comedian if I defend the Kathy Griffin picture... it was clearly not meant to be funny. #No"
Article continues below advertisement
Still, some are trying to make light of the troubling photo. Former Jeopardy! Champ Ken Jennings even tried to crack a joke!
"When Kathy Griffin was on Hollywood Squares in the 1990s, she would hold up bloody severed heads all the time. It was 90% of her act."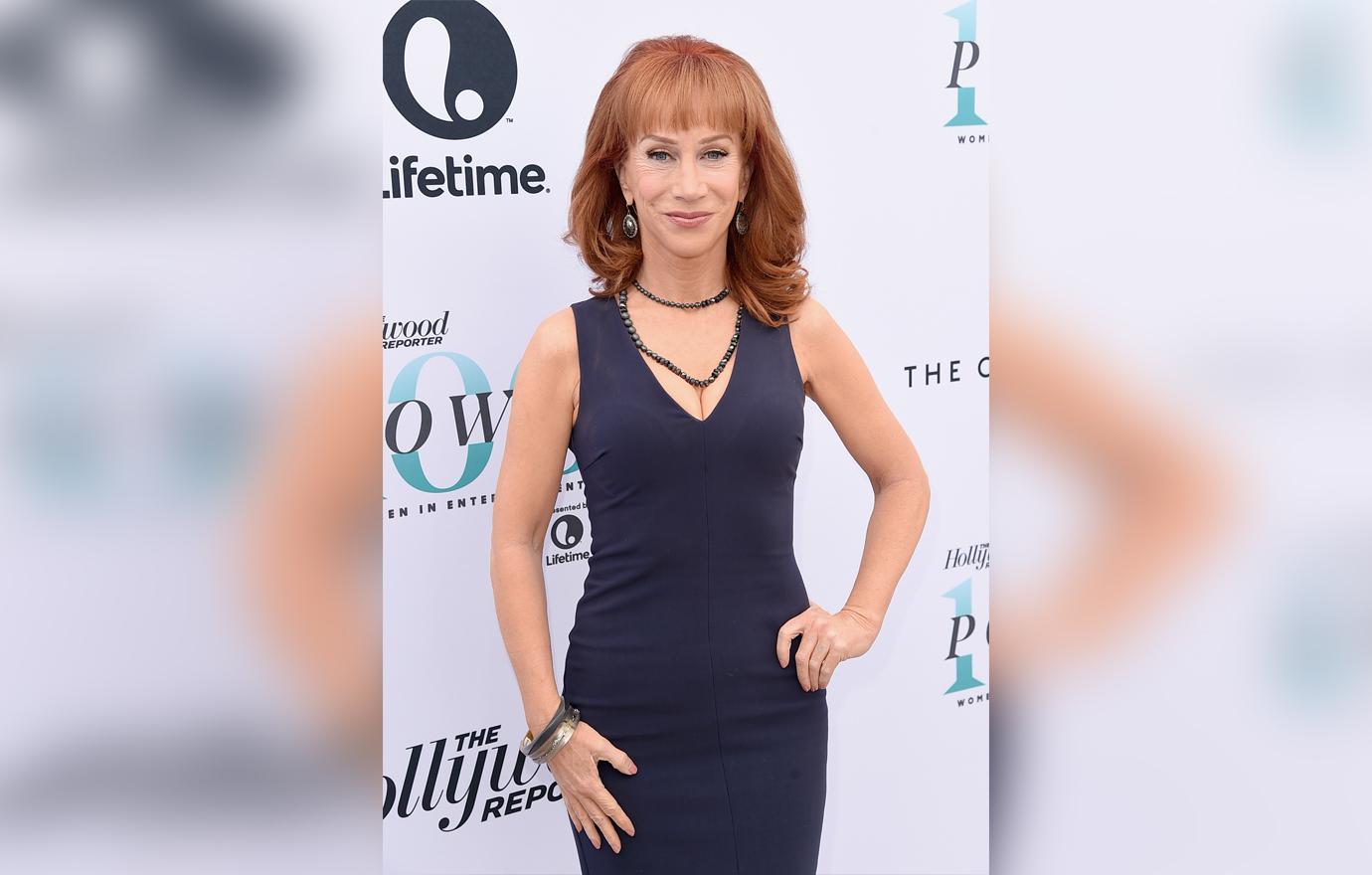 What do you think? Is this just a gag from Griffin? Or a joke gone too far? Let us know in the comments section! We pay for juicy info! Do you have a story for RadarOnline.com? Email us at tips@radaronline.com, or call us at (866) ON-RADAR (667-2327) any time, day or night.