Exclusive
Where's Nicole? Joel Madden Sports His Wedding Ring At Dinner Without Wife Richie, See 5 Photos Of The Unhappy Couple Apart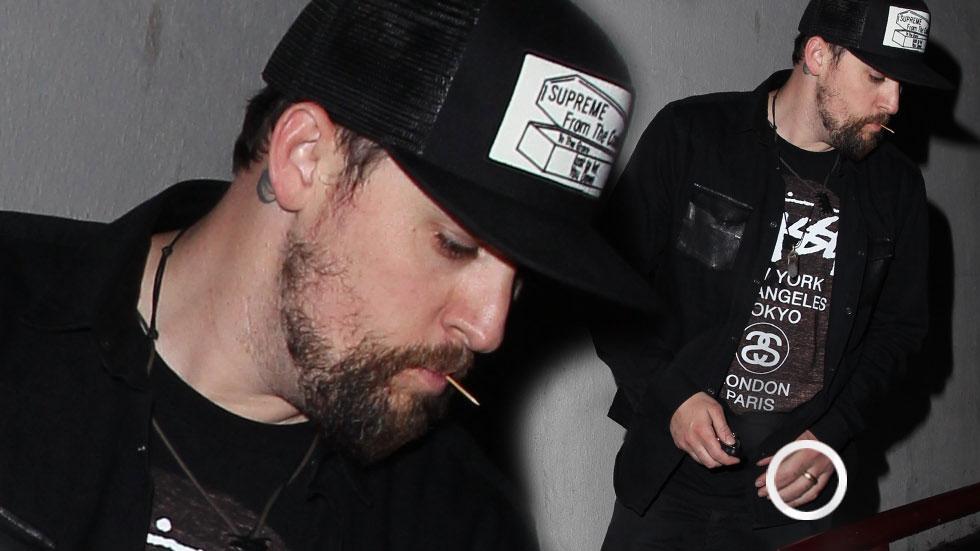 Joel Madden was wearing his wedding ring when he stepped out to dinner on May 7 at West Hollywood hotspot Craig's but his wife, Nicole Richie, was nowhere to be seen as divorce rumors swirl around the couple.
Article continues below advertisement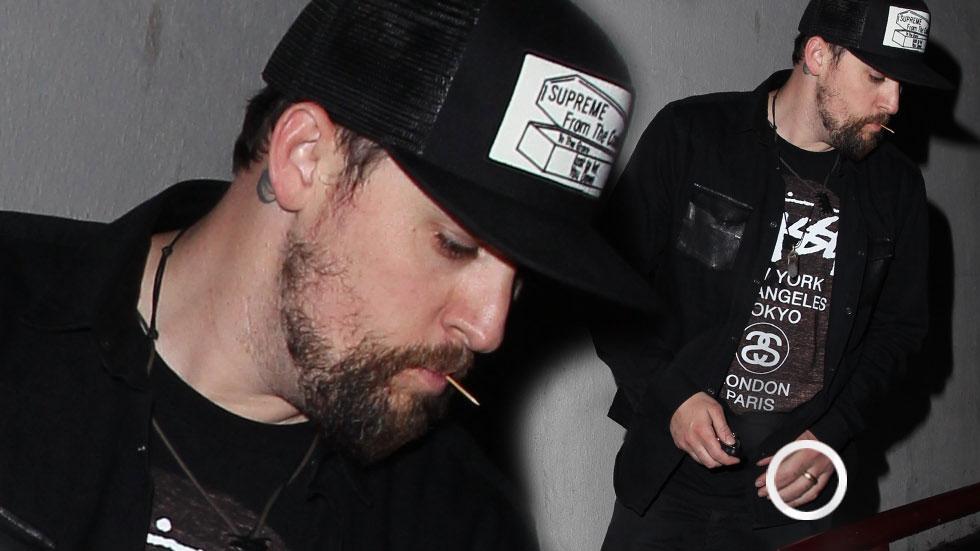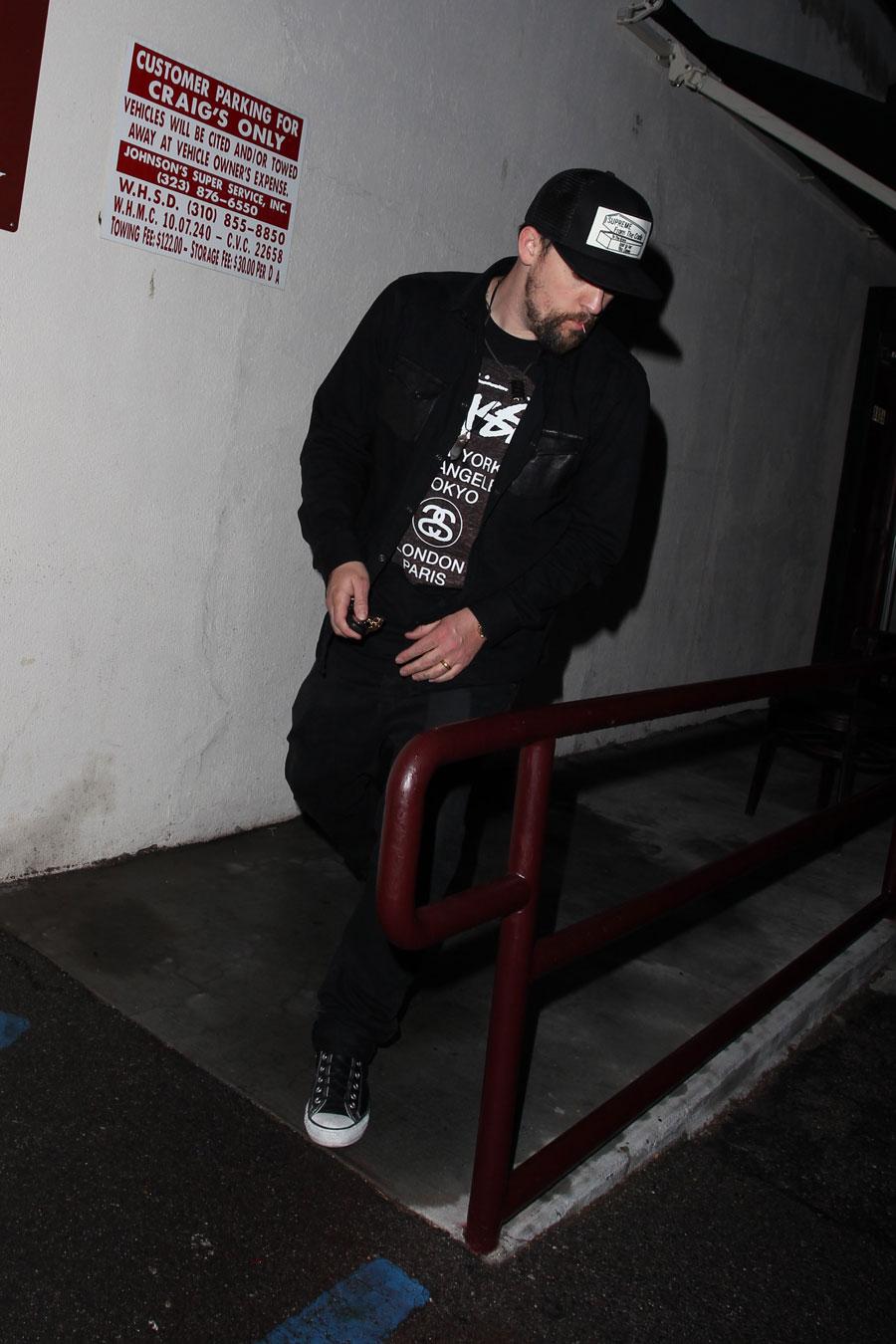 Madden was without his wife when he arrived at West Hollywood hot spot Craig's on Thursday, May 7, 2015. The Good Charlotte rocker was sporting his wedding ring, despite a source close to the couple telling RadarOnline.com that "divorce is imminent."
Article continues below advertisement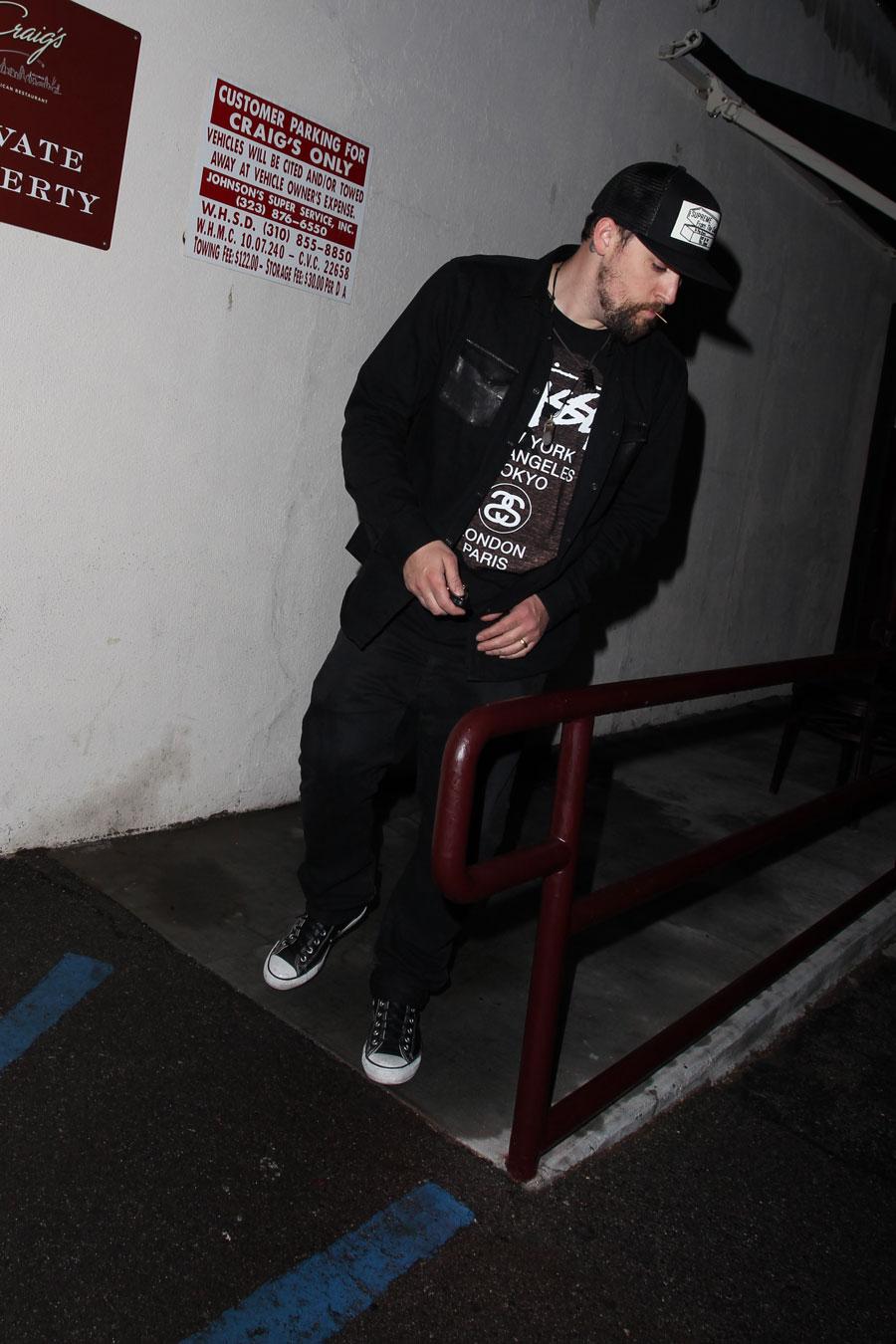 With his wife nowhere to be seen, Madden, 36, dined with a brunette woman and two other men in a corner booth in the main dining room.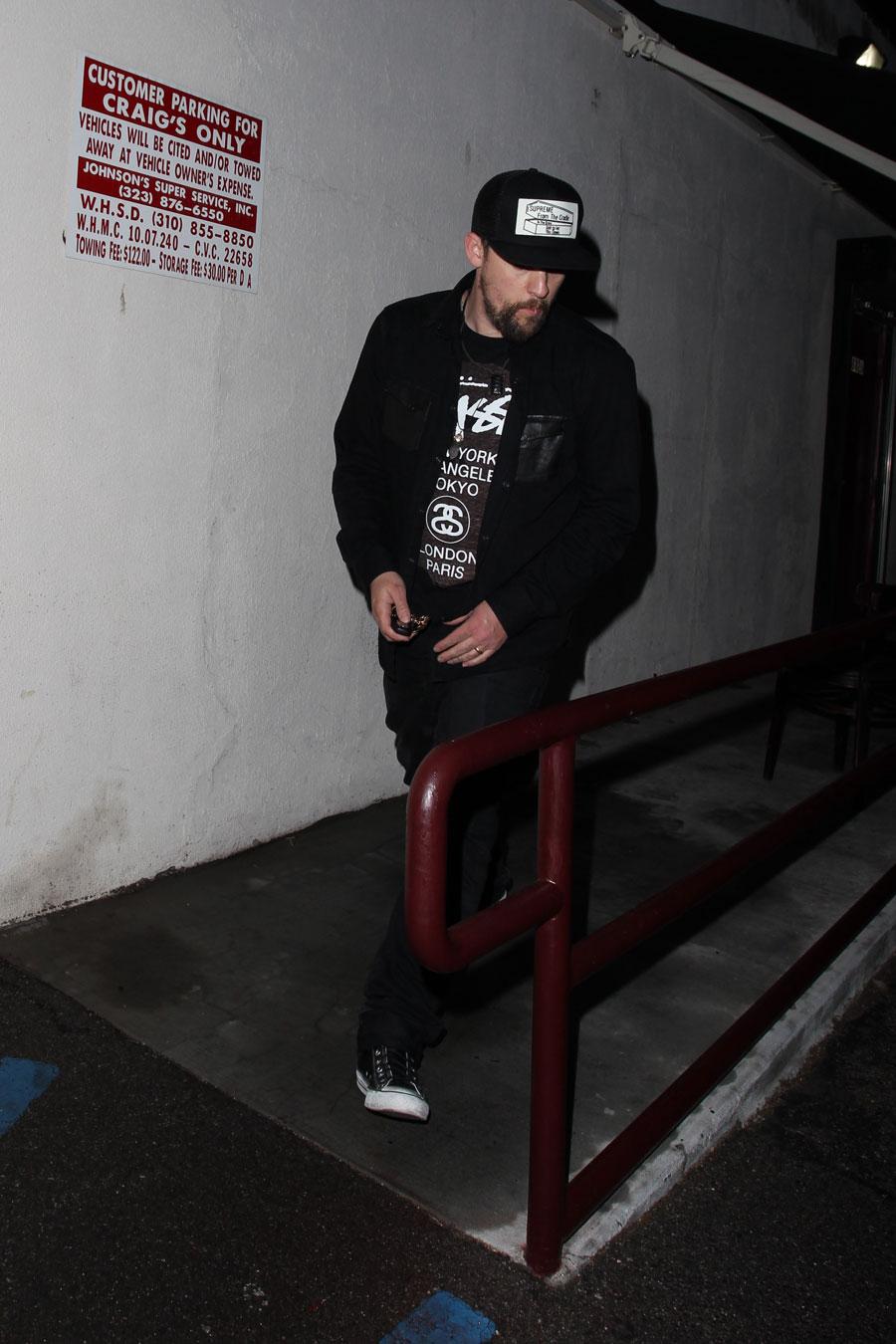 "Nicole has finally had enough of Joel and she is only interested in moving on now with her life," a source close to the couple told RadarOnline.com.
Article continues below advertisement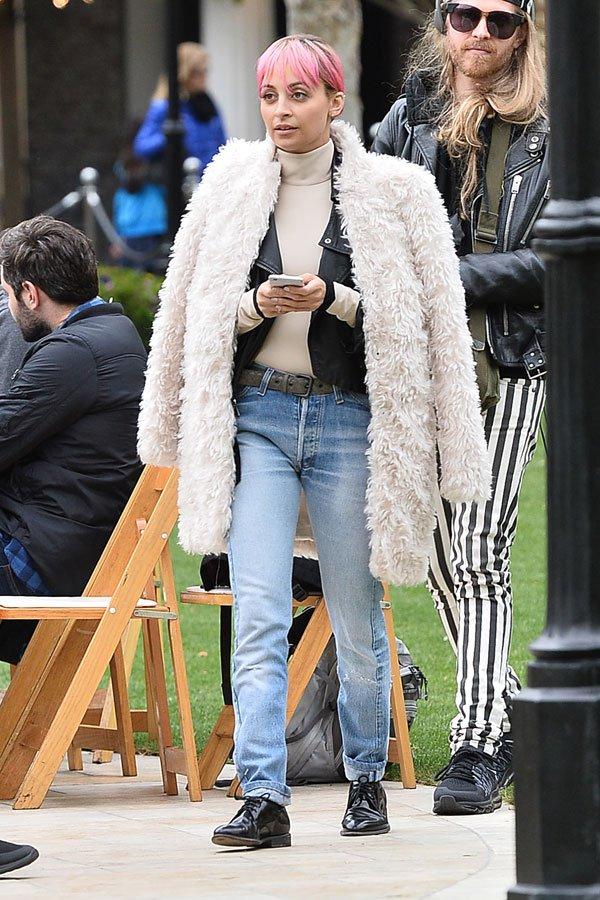 Richie, the mother of their two children, was caught without her wedding ring recently. "Nicole and Joel are going through a very tough time right now and their friends do not think that their marriage is going to survive," a source told RadarOnline.com about the couple.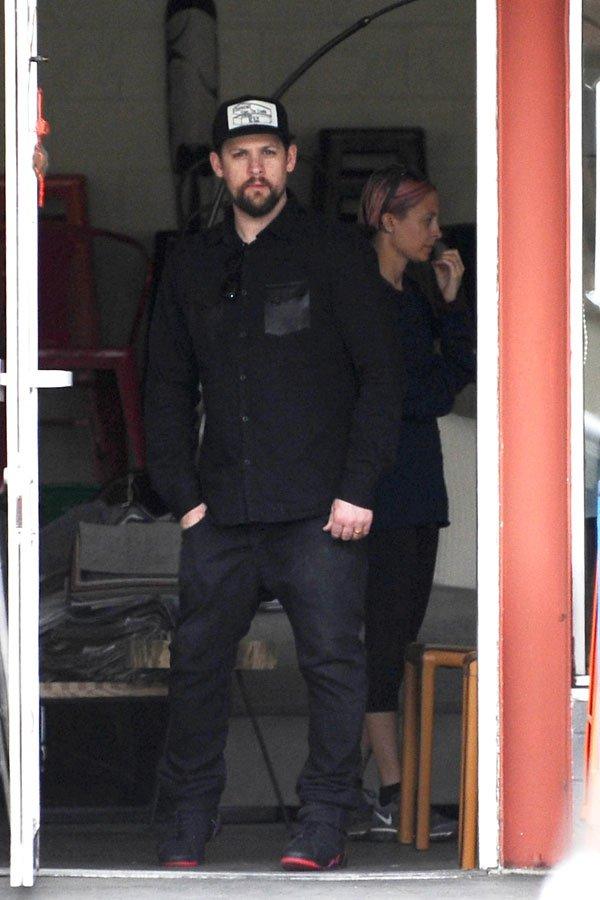 "Joel is saying that he cannot take it anymore and that neither of them are happy when they are together," the source revealed. What do you think about Nicole and Joel's relationship woes? Sound off in comments below.