Jennifer Aniston Wears Only A Towel On Atlanta Set Of 'Mother's Day' –– A-Lister All Smiles Amid Personal & Professional High Points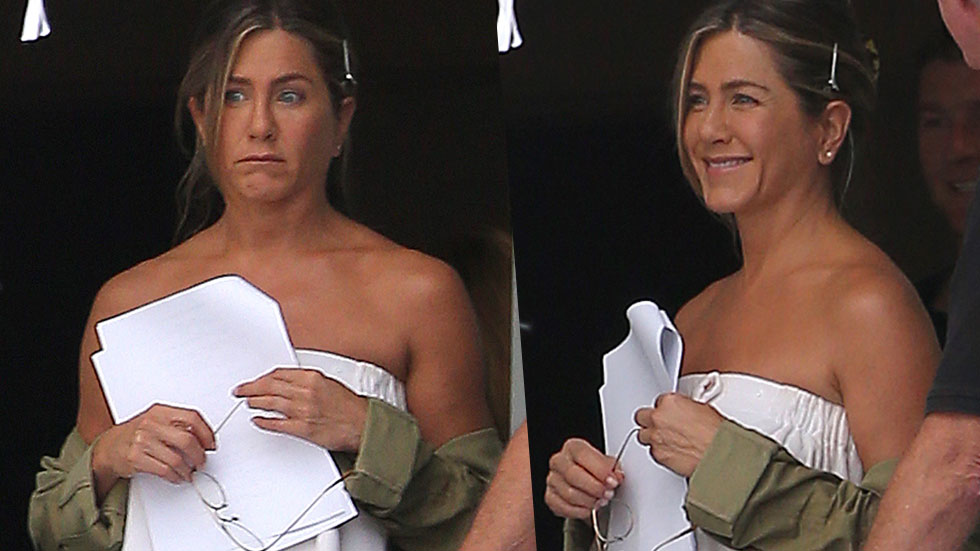 Jennifer Aniston was clad in only a towel Monday on the Atlanta set of her upcoming movie Mother's Day, and RadarOnline.com has all the shots for you.
Article continues below advertisement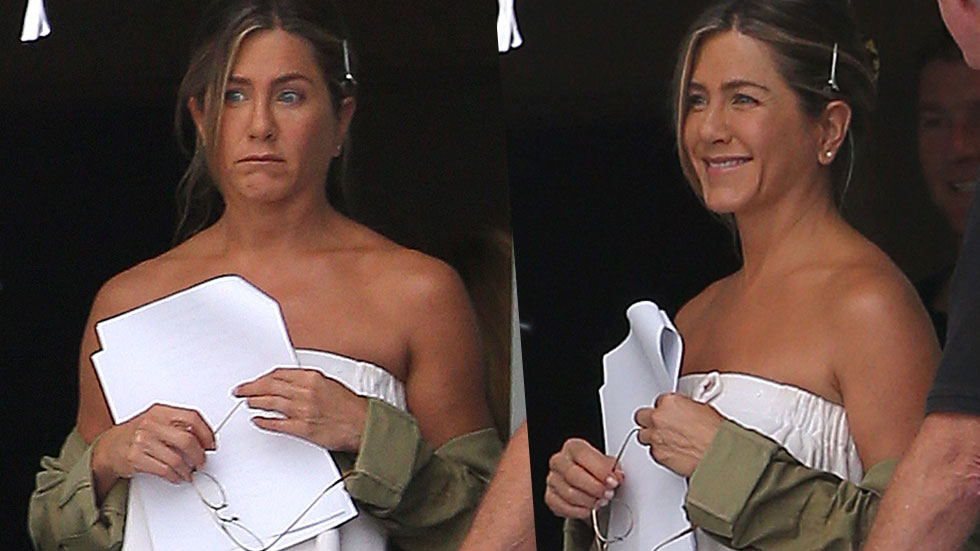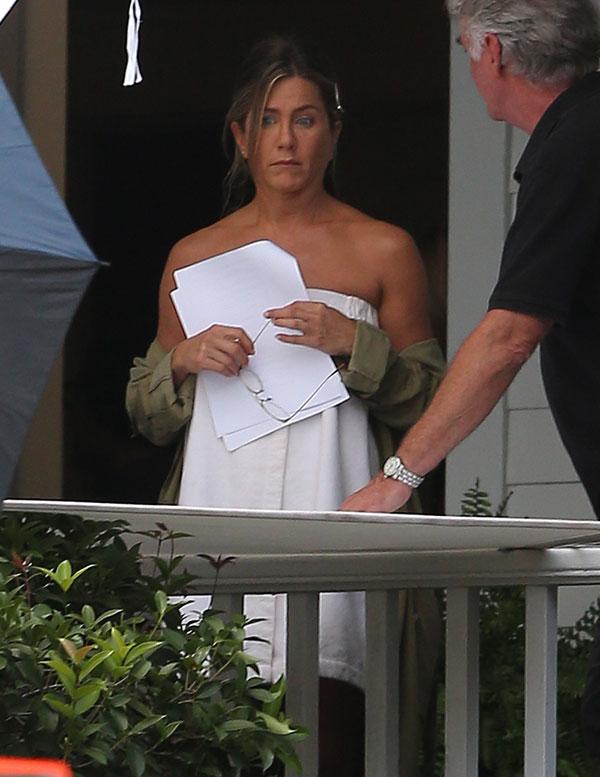 Aniston's fierce blue eyes stand out in this shot from the set of the movie, another Garry Marshall ensemble jammed with huge names.
Article continues below advertisement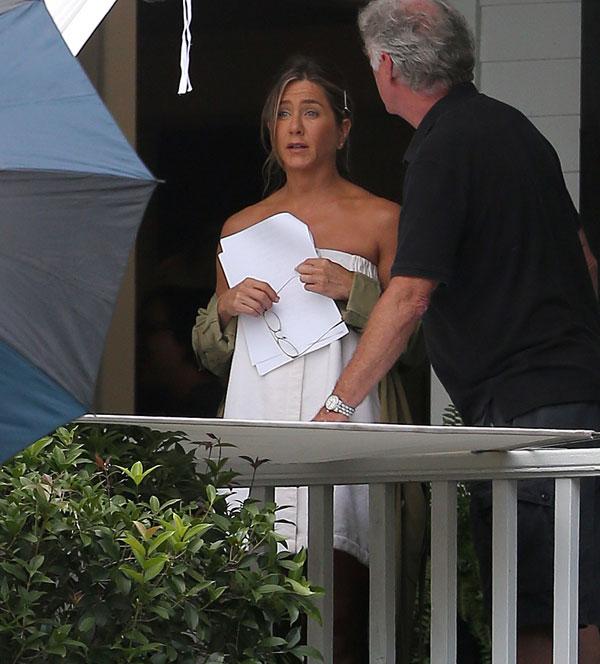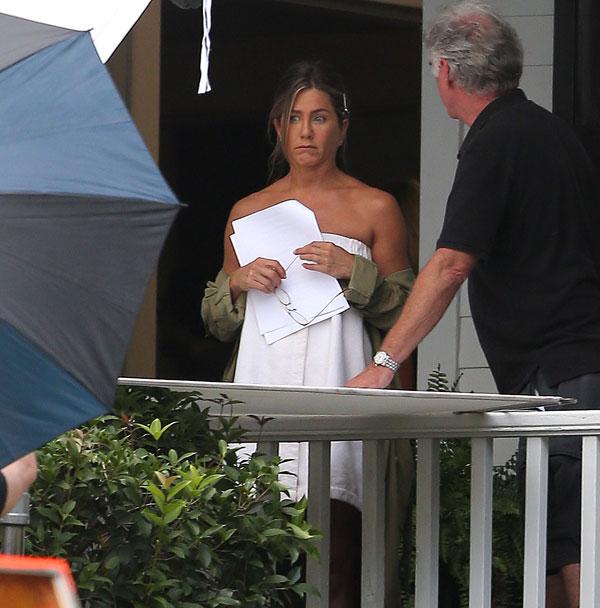 The new bride's comedic talents and facial expressions are among the reasons her name is tops many lists of the greatest comedy actresses.
Article continues below advertisement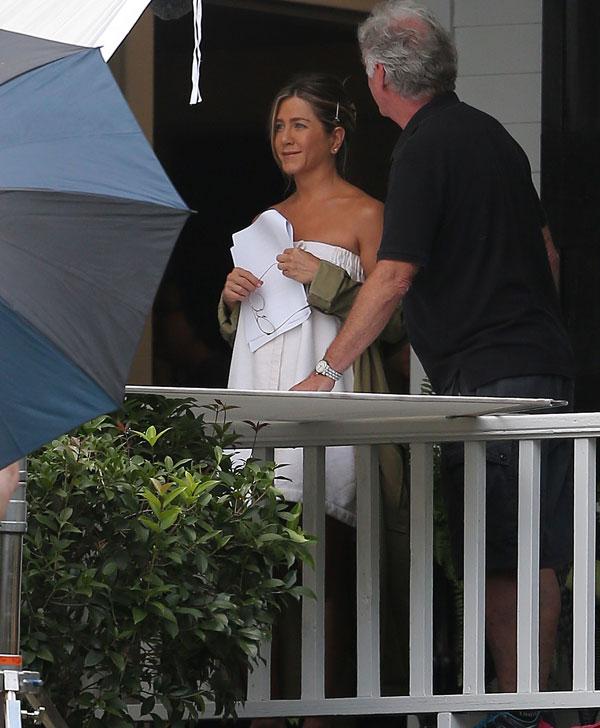 In a crazy coincidence, Aniston's longtime pal and Friends co-star Courteney Cox is also working on a totally-separate film with the same name, Mothers Day. (The title Cox is in has no apostrophe, and co-stars Christina Ricci, Susan Sarandon and Sharon Stone.)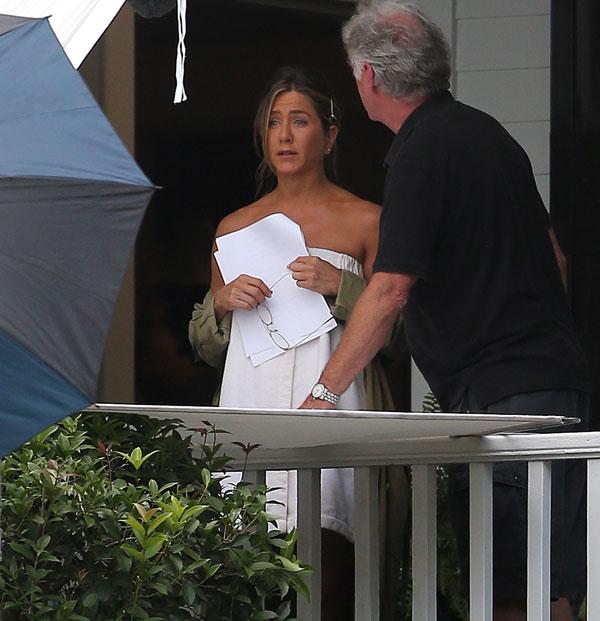 Director Marshall said that the film with Aniston is merely a working title, telling The Hollywood Reporter, "Ours likely won't be called Mother's Day."
Article continues below advertisement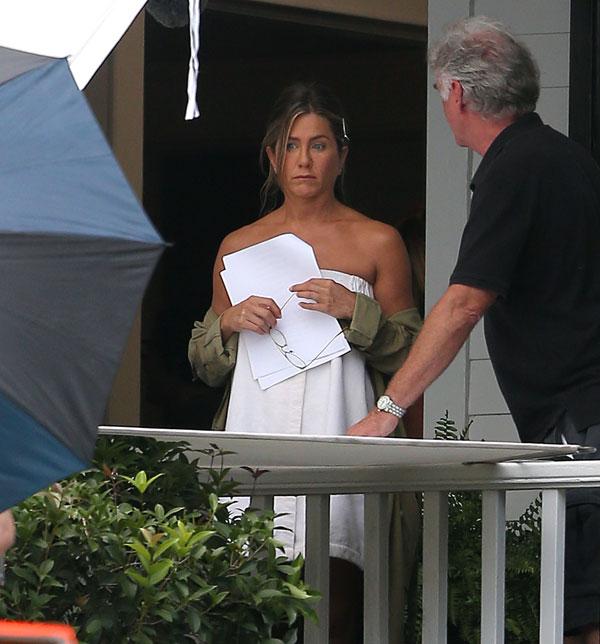 Other big names alongside Aniston in the film include Kate Hudson, Timothy Olyphant, Julia Roberts, and Jason Sudeikis.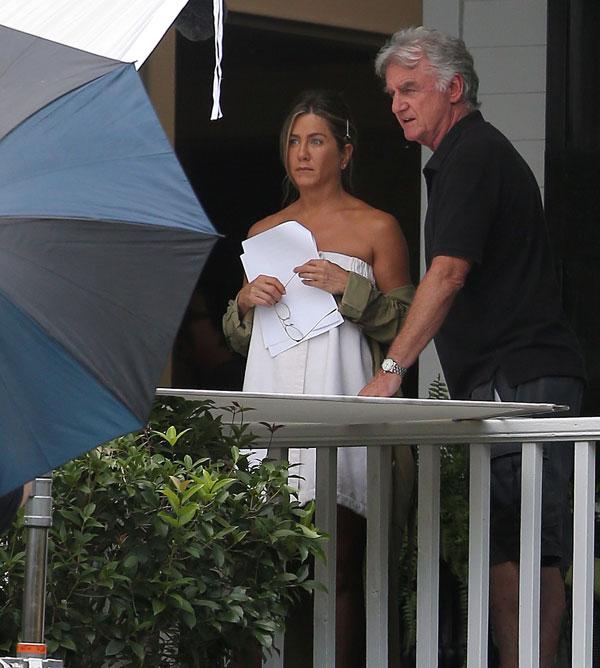 Despite the lack of covering, Aniston seemed perfectly comfortable under only a towel and her script.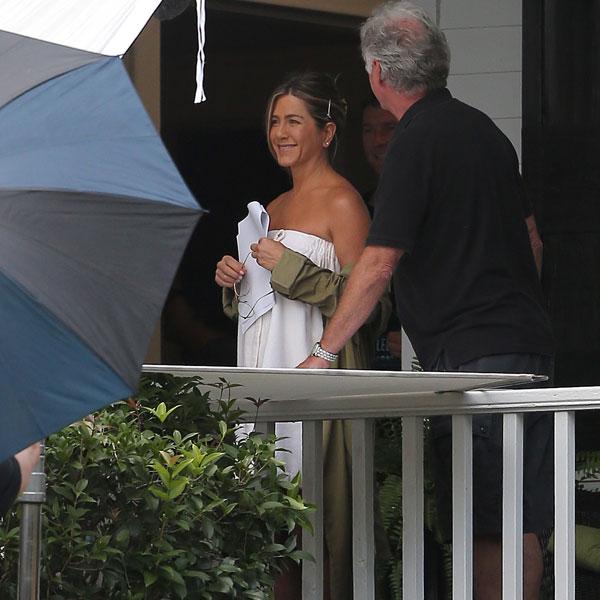 When Jen's happy, everyone's happy. And clearly, the newlywed actress with a hot Hollywood career has plenty to smile about!