Still Got It? Jen's Desperate Getaway To Fix Her Broken Marriage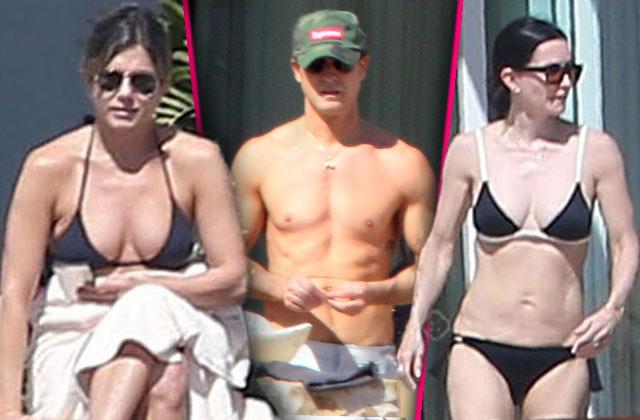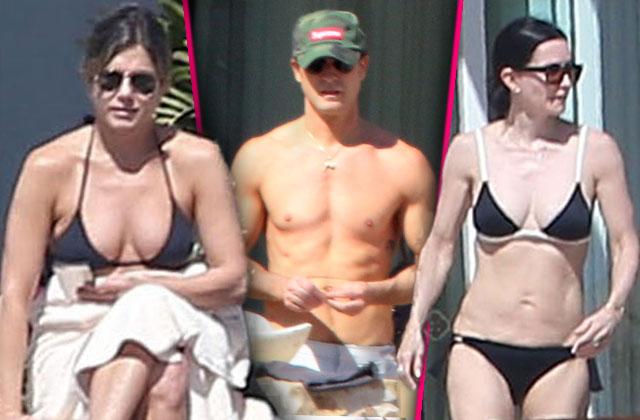 Jennifer Aniston is a creature of habit, from her bikinis to her vacation spots, but as she approached 50, can she count on husband Justin Theroux sticking around? Click through the gallery to see the stunning star strip down to a tiny suit to party into another year, amid rumors of relationship issues.
Article continues below advertisement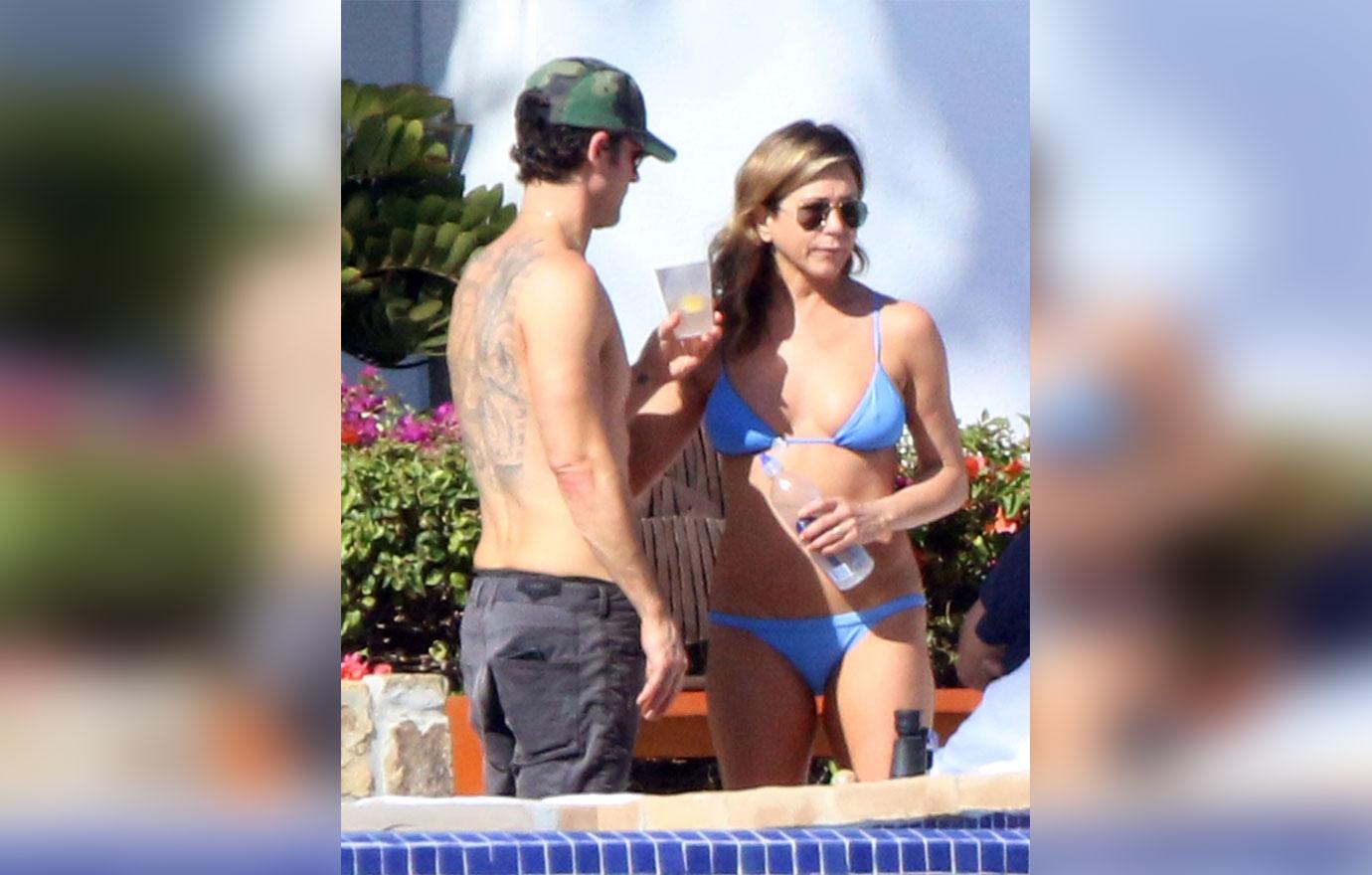 Birthday blues? A bikini-clad Aniston celebrated her 48th in her favorite vacation spot, Los Cabos, Mexico with her hunky husband Justin Theroux on February 11, 2017, but was the trip a last ditch effort to mend her broken relationship?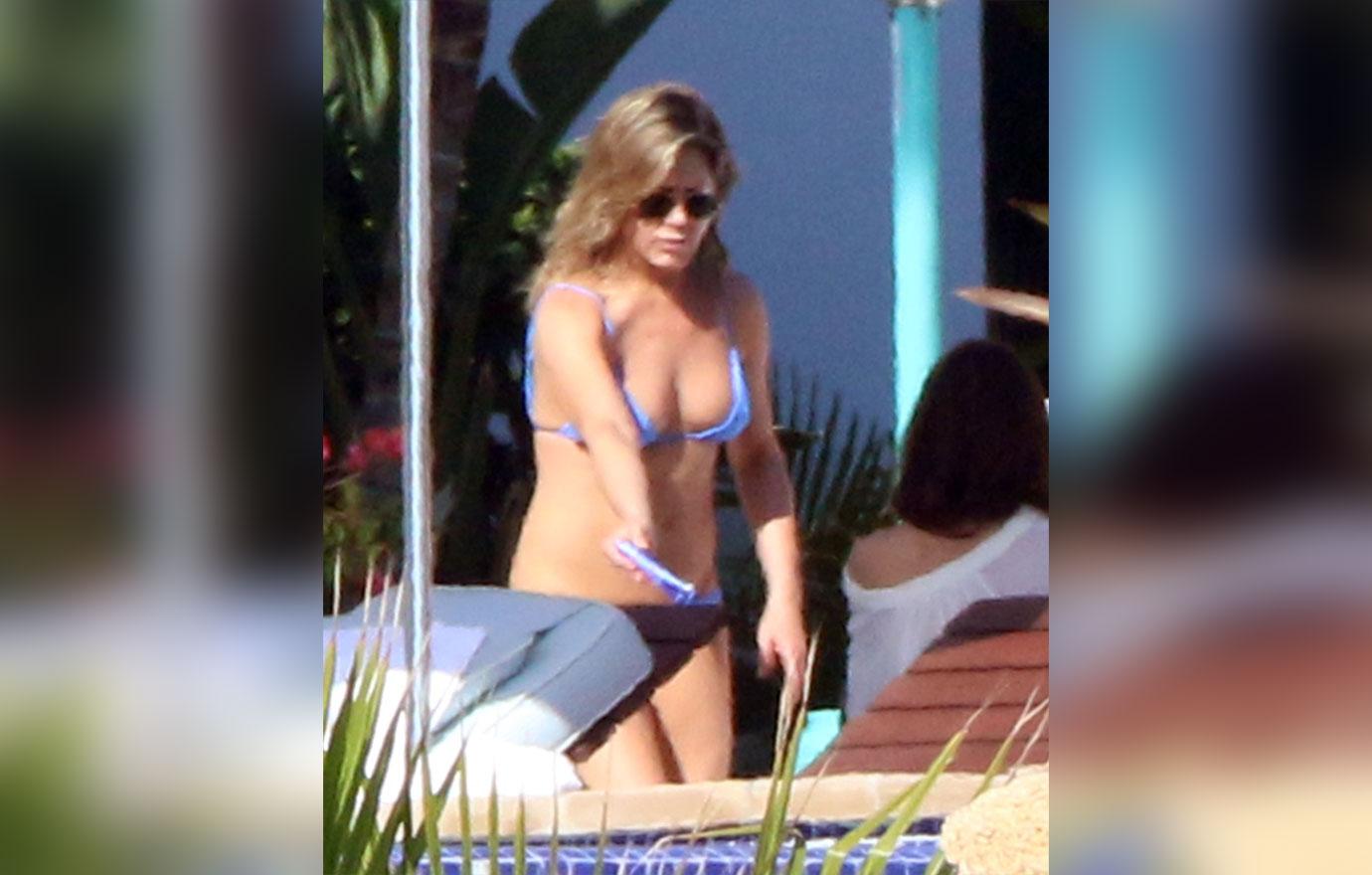 Buxom Aniston wore a tiny two piece as she caught some rays south of the border.
Article continues below advertisement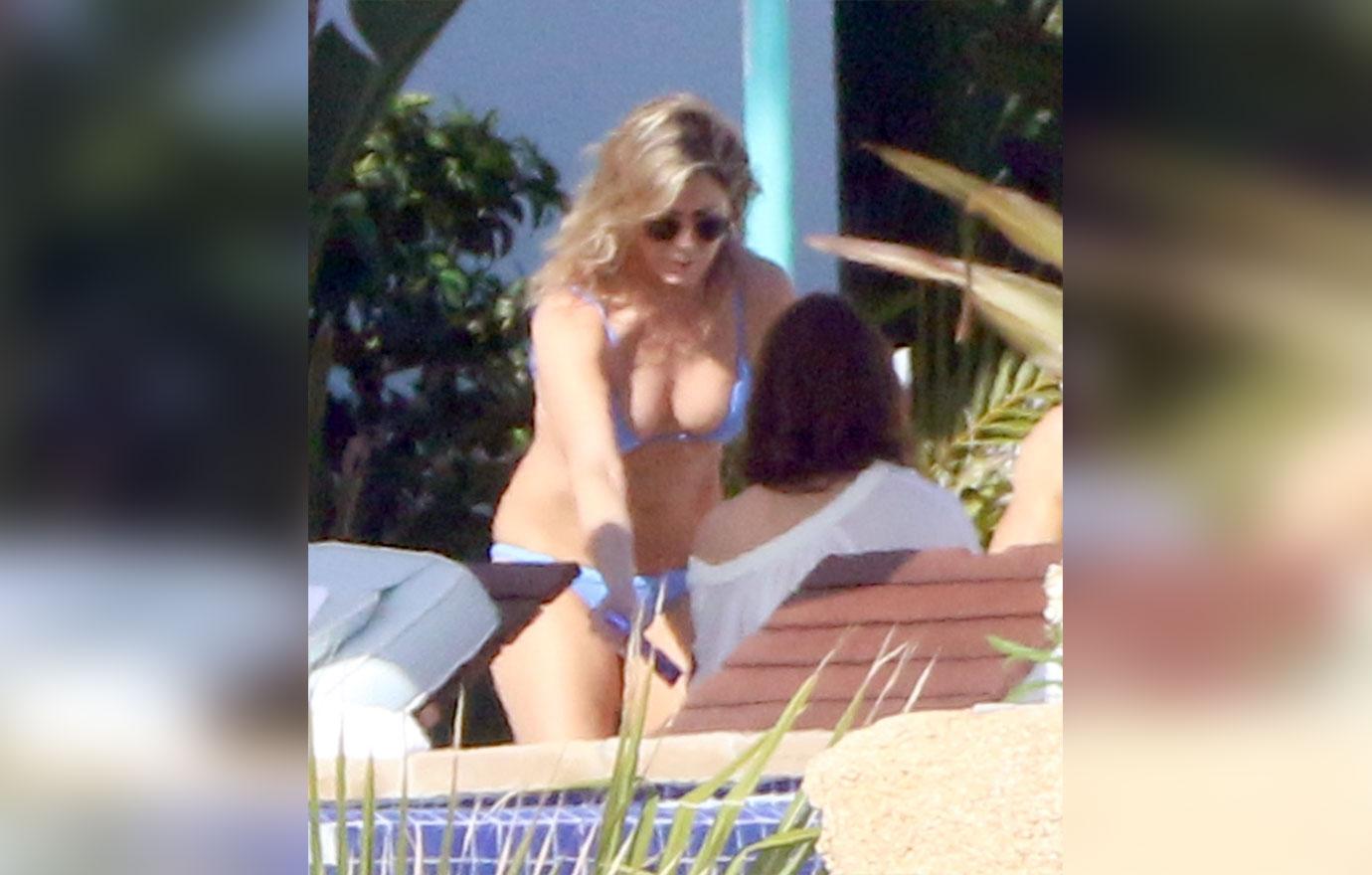 The married couple "have been at each others' throats ever since he found out" she's been comforting ex-husband Brad Pitt over his split with Angelina Jolie, an insider close to the couple told Radar.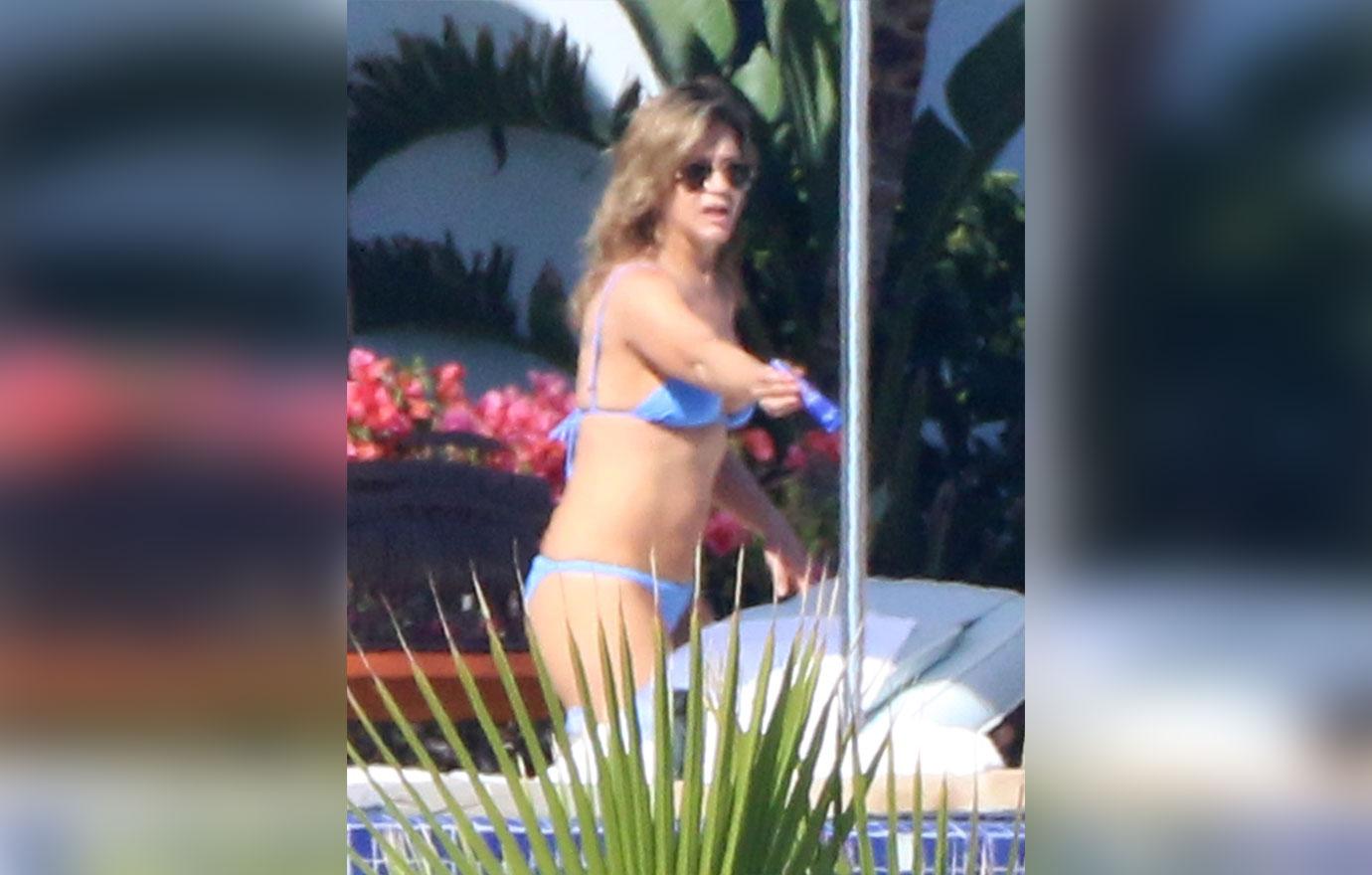 "Jen's a mess because Justin is furious that's she's been way too available," for Brad, added the insider.
Article continues below advertisement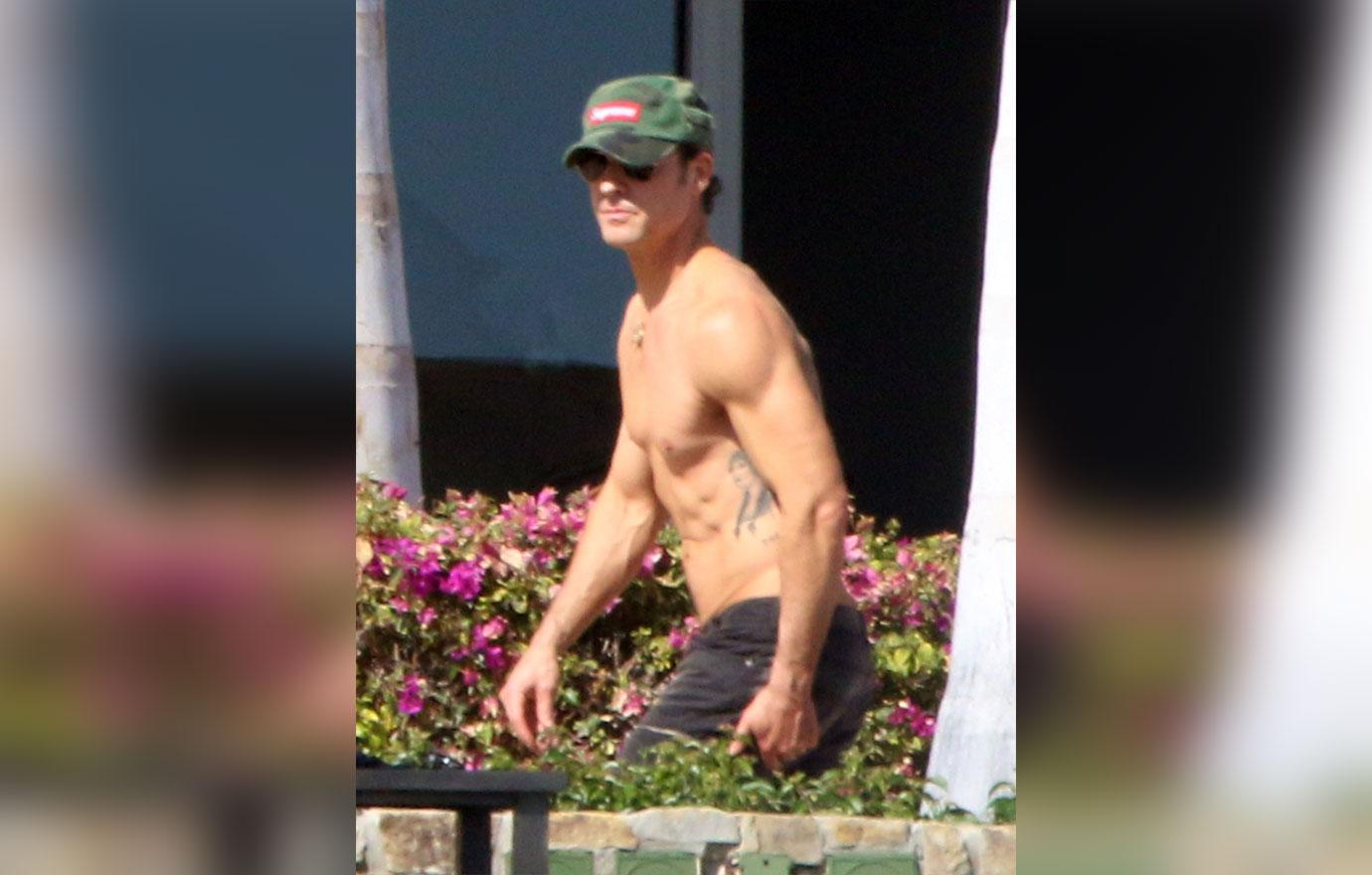 Theroux "feels totally betrayed, but Jen has told him Brad just needs a sympathetic ear," the insider told Radar.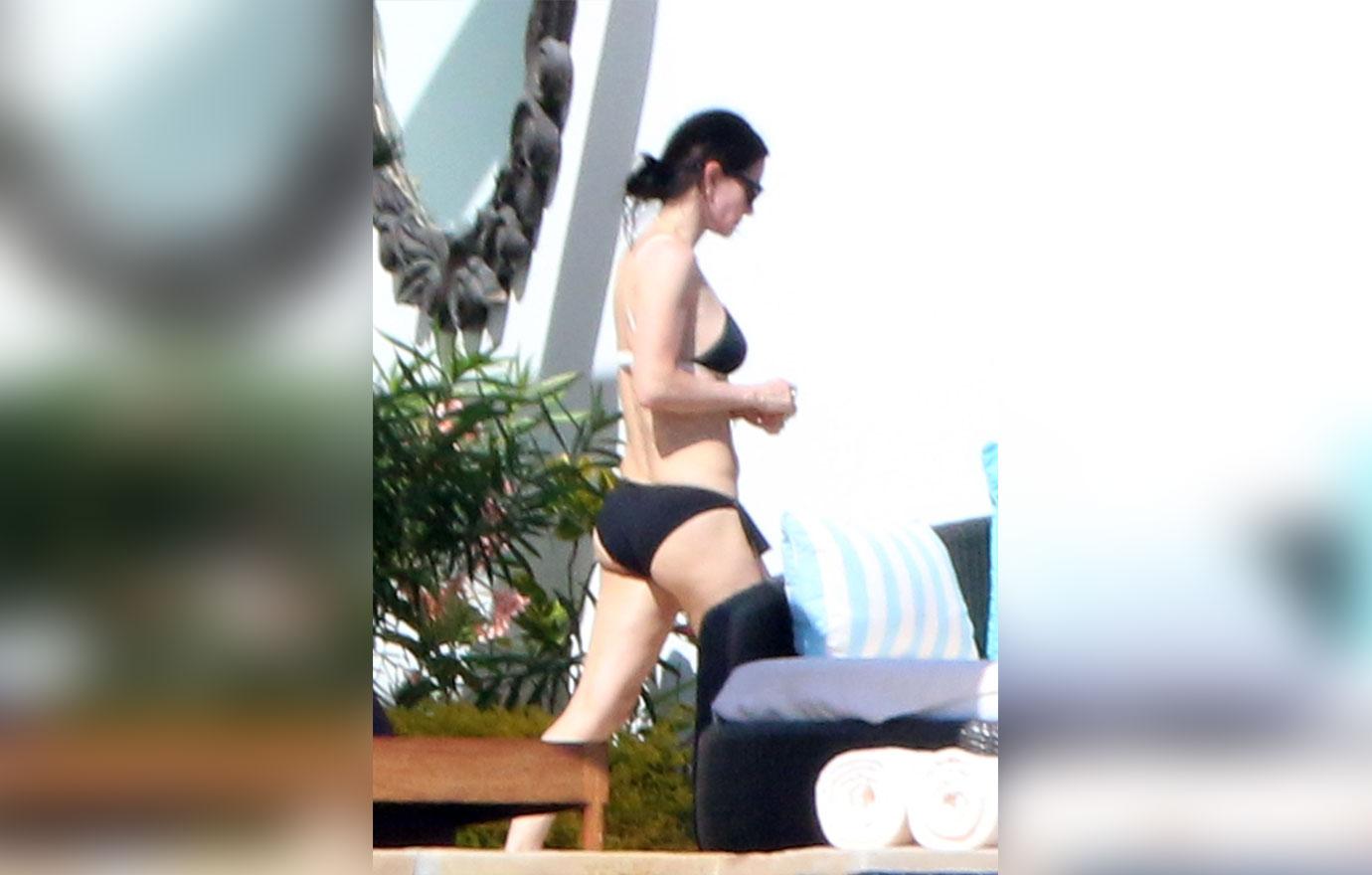 Aniston brought along her Friends co-star Courteney Cox, 52, for the birthday bonanza.
Article continues below advertisement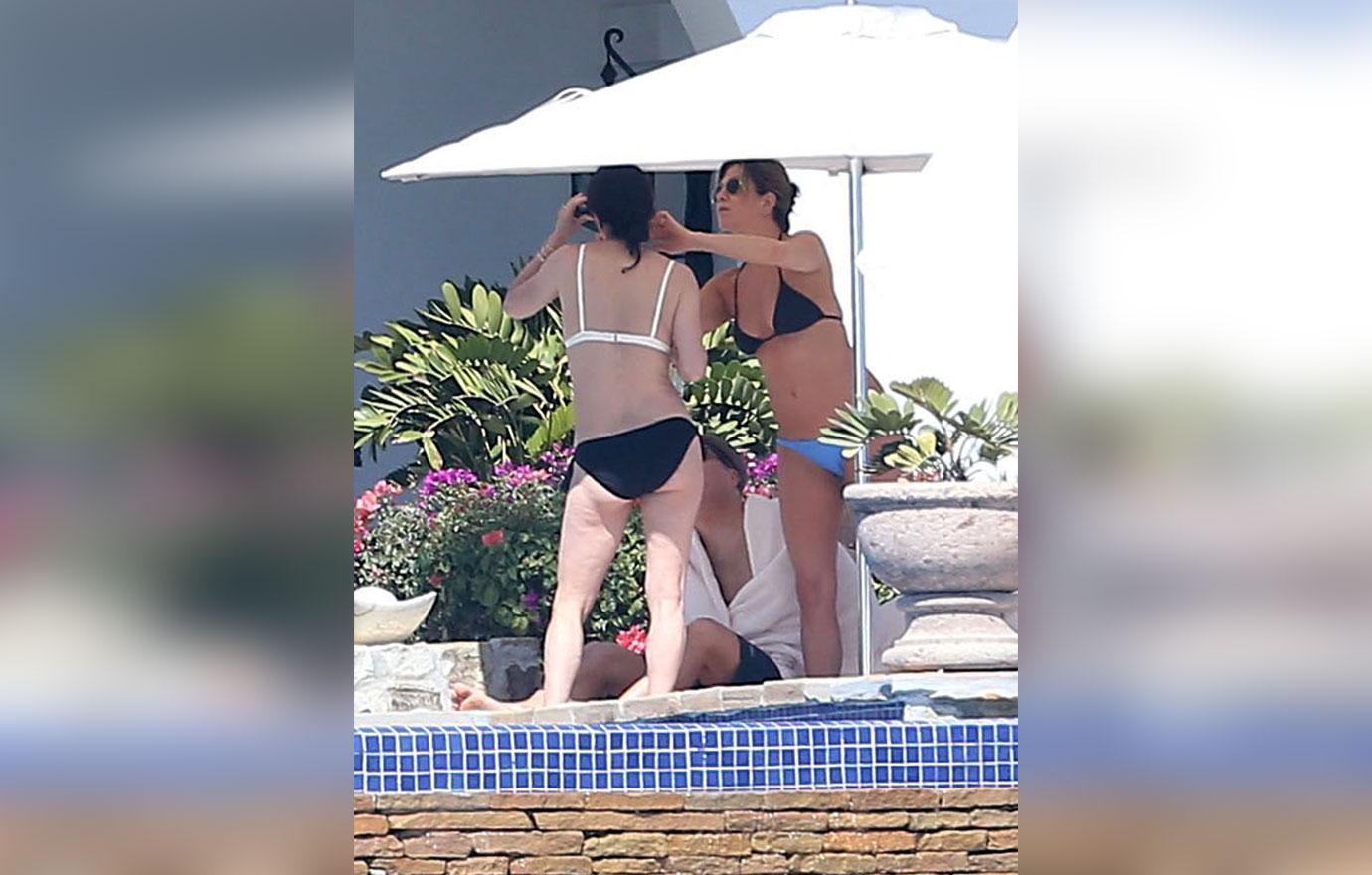 Cox's face is tight, but her butt? Not so much!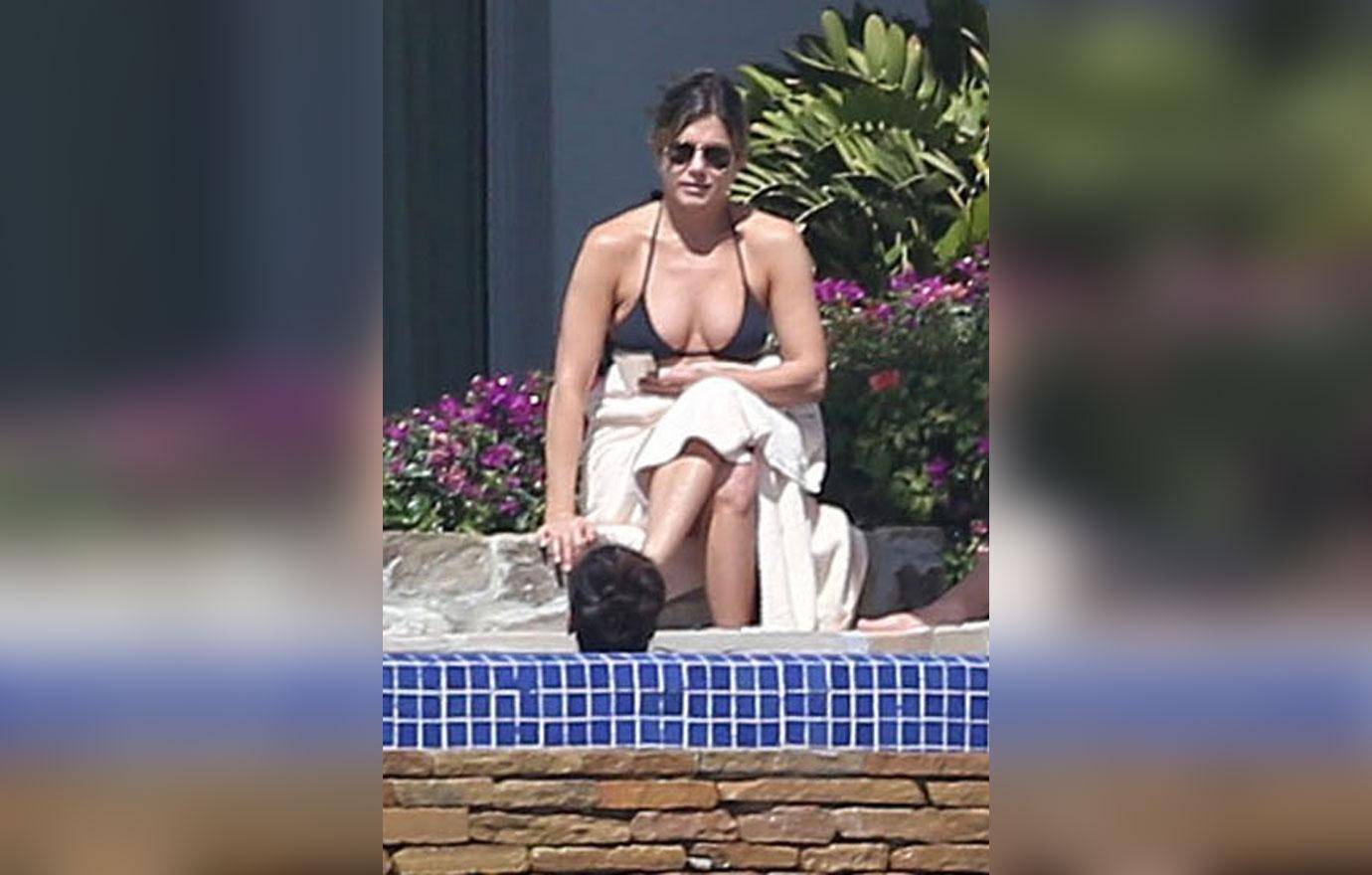 The Office Party star sat poolside with her black bikini top barely covering her boobs!
Article continues below advertisement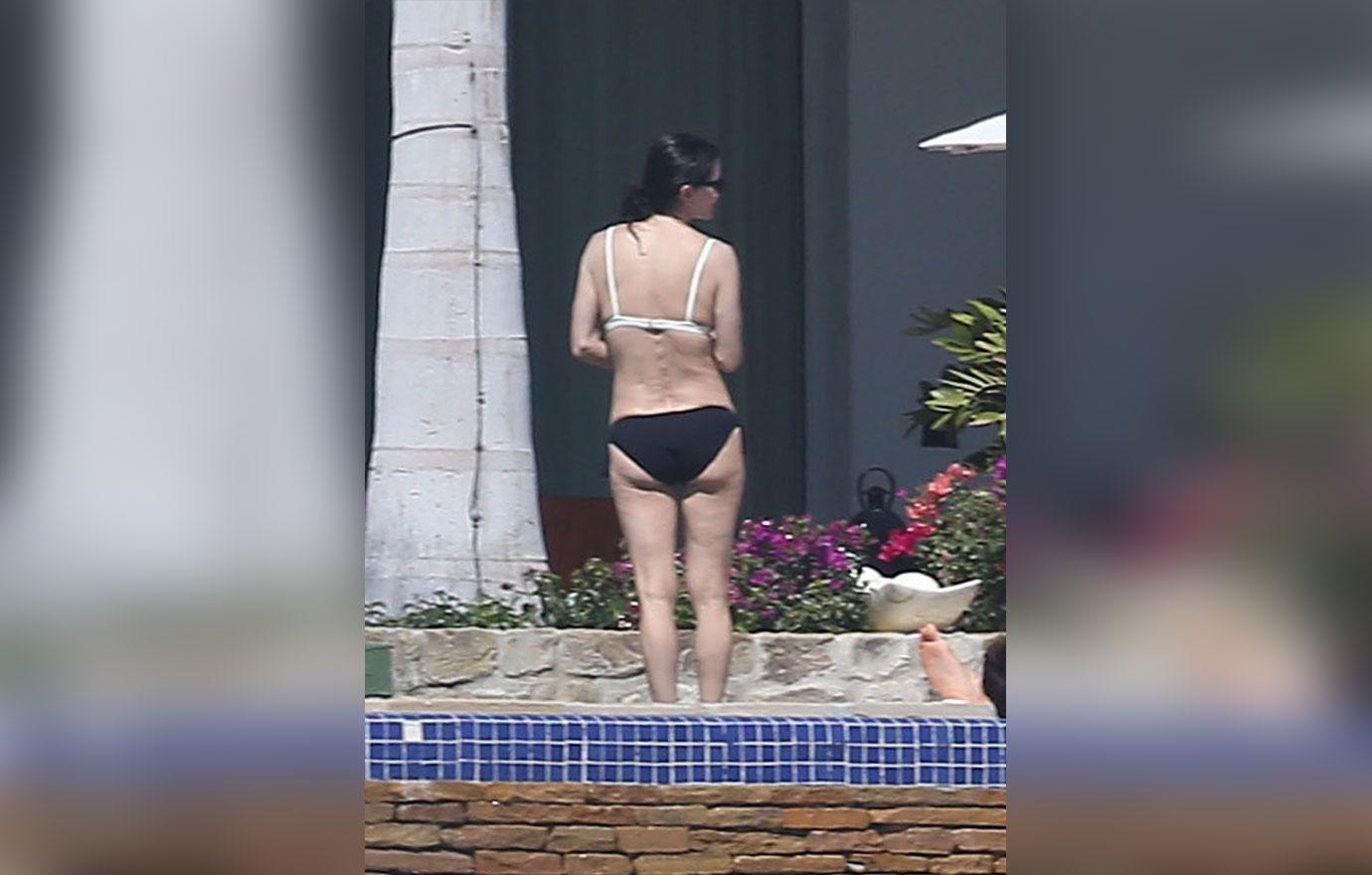 Cox and her on-again-off-again fiancé Johnny McDaid have been unable to set a wedding date after multiple fights over everything from the location of the wedding to where they would live after the ceremony.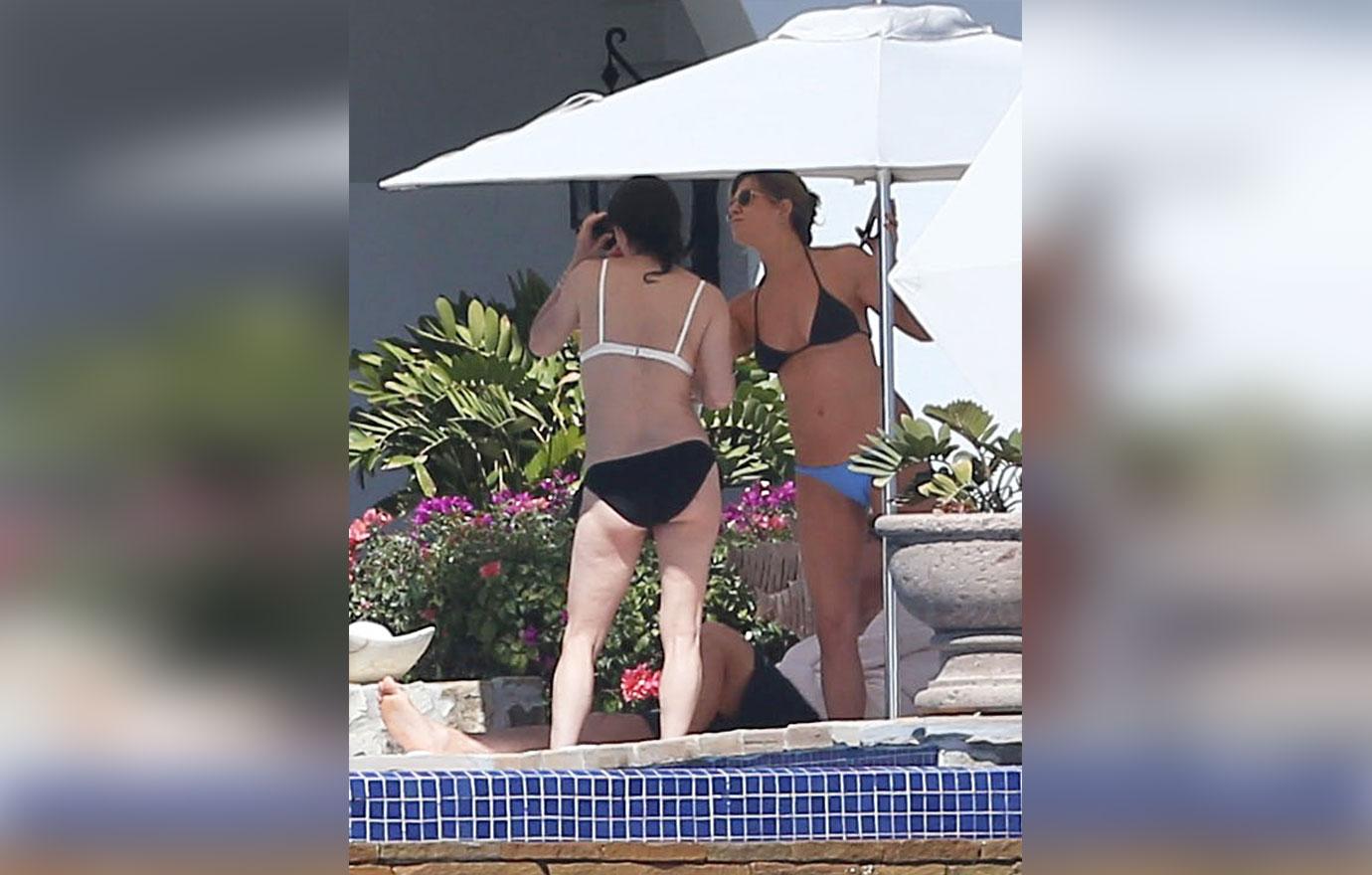 Friends forever! Happy birthday Jen!